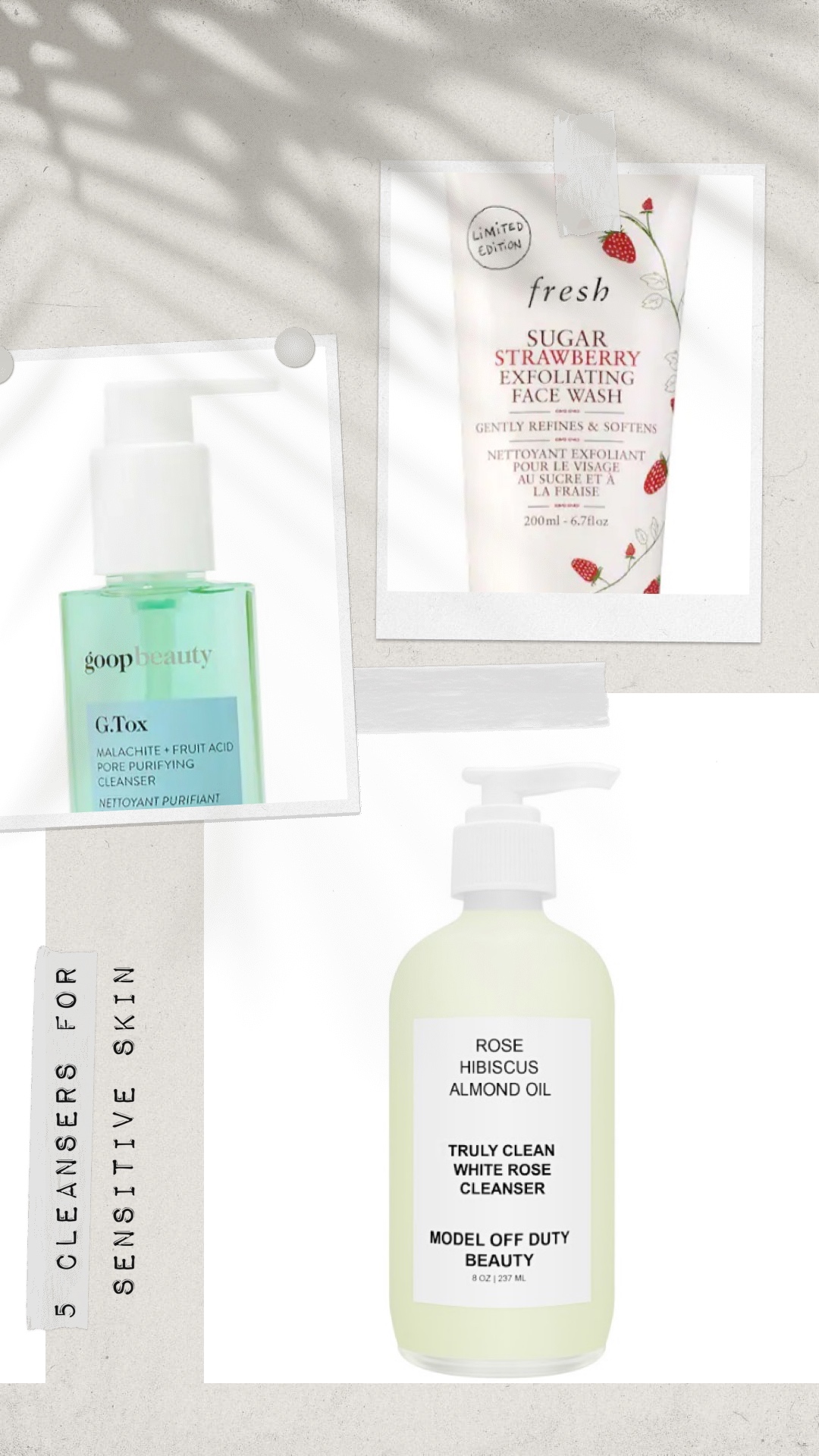 Let's give it straight to you, nobody wakes up with an Instagram-ready face. Yes, even celebrities and influencers have trouble figuring out the mood of their skin. Unfortunately, all this intensifies in the case of sensitive skin. So, whether you wake up with a fresh face or not, you need to incorporate a morning skincare routine to kickstart your day like a pro. The primary step of this morning skincare routine has to be cleansing. Yes, girl! You need to get yourself a glow-inducing cleanser that nourishes your skin. That is precisely why we have curated a list of 5 soothing cleansers that you should be buying right now. Read on for a list of exceptional cleansers, ranging from a rose water cleanser to a green tea cleanser that will definitely calm your stressed skin.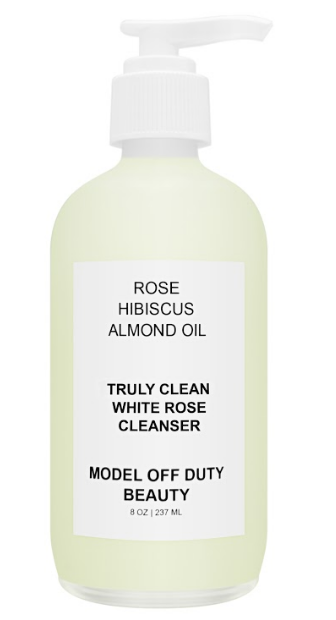 Model Off Duty Beauty Truly Clean White Rose Cleanser
This Truly Clean White Rose Cleanser by Model Off Duty Beauty is the best rose water cleanser we have ever found. If you have sensitive skin, this cleanser is the perfect pick for you. In fact, this hydrating rosewater cleanser can be a game-changing addition to dehydrated and distressed skin. The best part is this cleanser is natural, vegan, sustainable, clean, non-toxic, cruelty-free, and GMO-free. We genuinely recommend this rose water cleanser for the rejuvenation of your skin.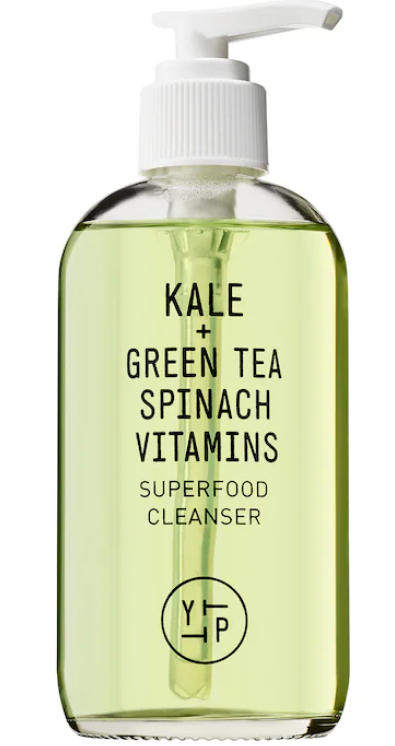 Youth To The People Superfood Antioxidant Cleanser
Another safe cleanser filled with the magic of natural antioxidants is this Superfood Antioxidant Cleanser by Youth To The People. Pick this product to remove any makeup, unclog your pores, while balancing your skin's natural pH. This rich pick is suitable for all skin types, even the most sensitive skin. With green ingredients like kale, green tea, and spinach, this cleanser is a burst of nutrition for your skin.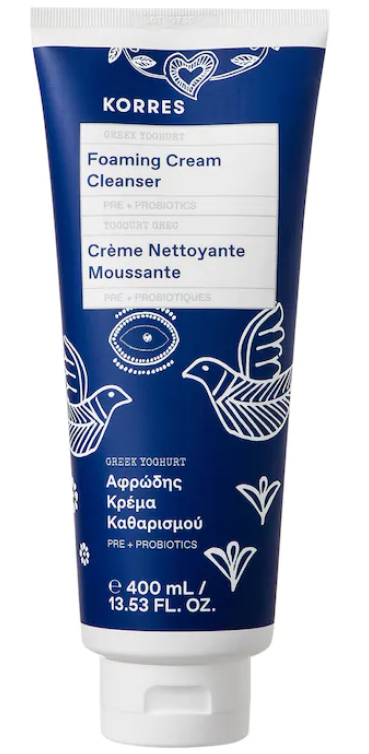 Korres Greek Yoghurt Foaming Cream Cleanser
This Greek Yoghurt Foaming Cream Cleanser is one of the best cream-to-foam cleansers for your sensitive skin. The best part it is completely soap-free. Along with that, it is flooded with naturally calming Greek yogurt, amaranth seed extract, and honeysuckle to gently cleanse and calm your sensitive skin. It is suitable for skin types and focuses on issues like dryness and redness.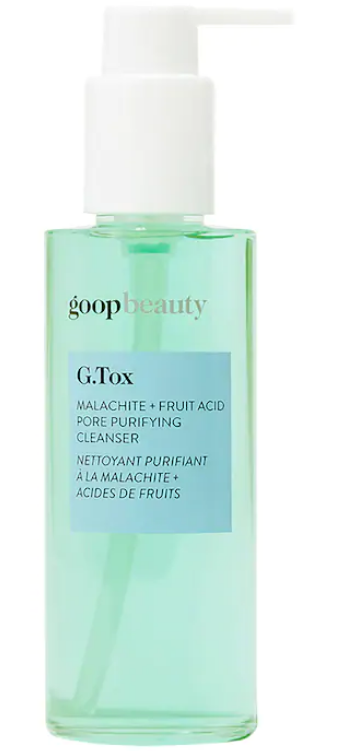 Goop Beauty G.Tox Malachite and Fruit Acid Pore Purifying Cleanser
This gel-to-foam cleanser is power-packed with malachite along with nourishment-filled fruit acids to give your sensitive skin the healthiest looking glow. With a rich foamy lather, this cleanser is all you need to banish any blemishes, enlarged pores, and oiliness.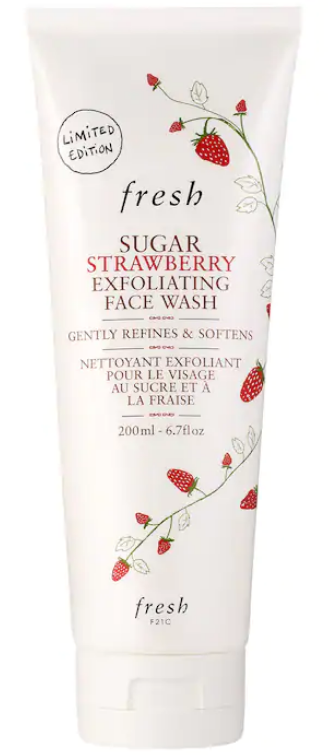 Fresh Sugar Strawberry Exfoliating Face Wash
This gentle exfoliating cleanser by Fresh is all you need to eliminate the excess oil and impurities from your face without actually drying it. Pick this cleanser to get a poreless and refined glow. It is suitable for all skin types, even sensitive skin. With ingredients like strawberry extracts and grapeseed oil, this cleanser is all you need for healthy and happy skin while maintaining your hydration.
Up Next: 5 moisturizers that will give you a healthy and glowing skin