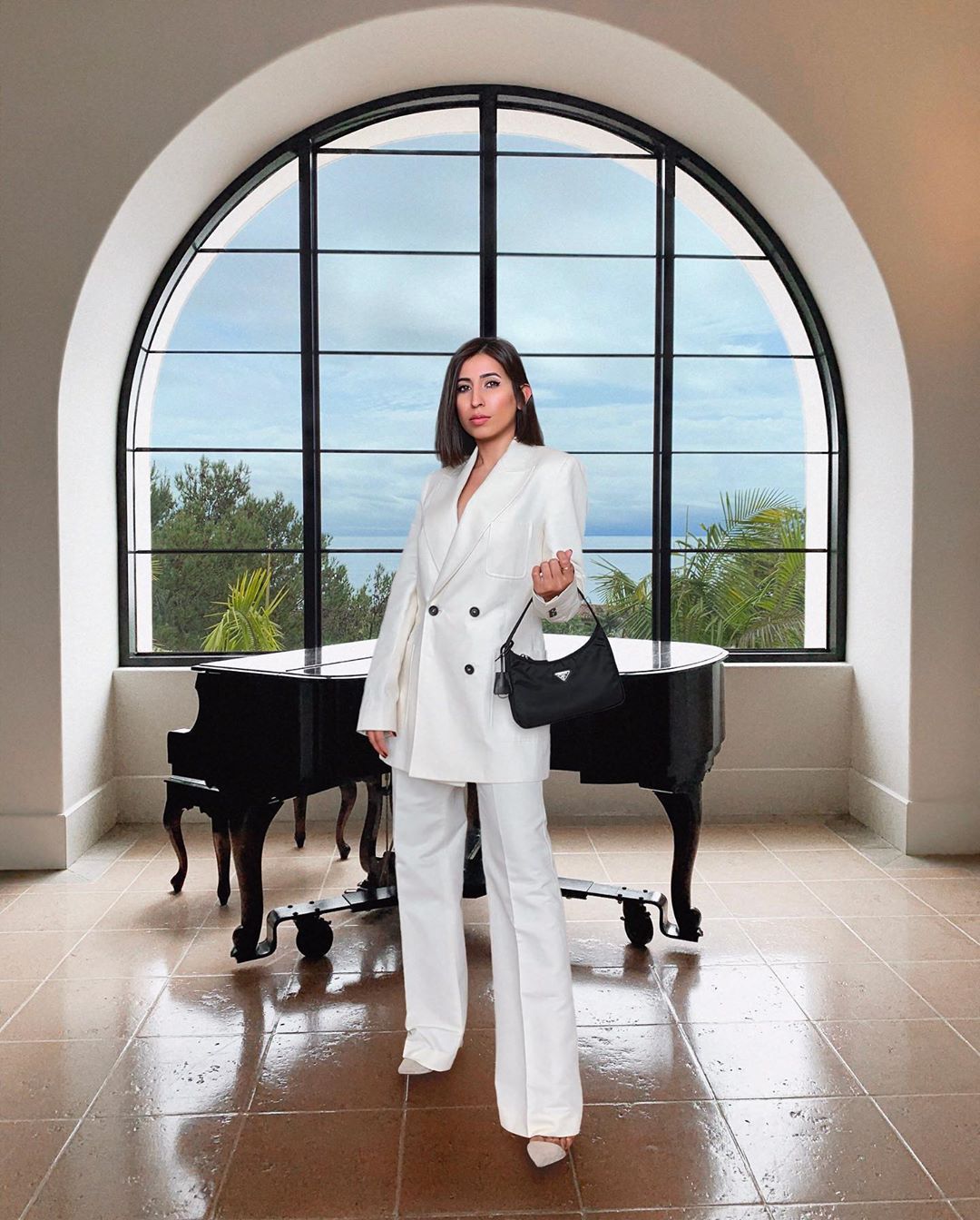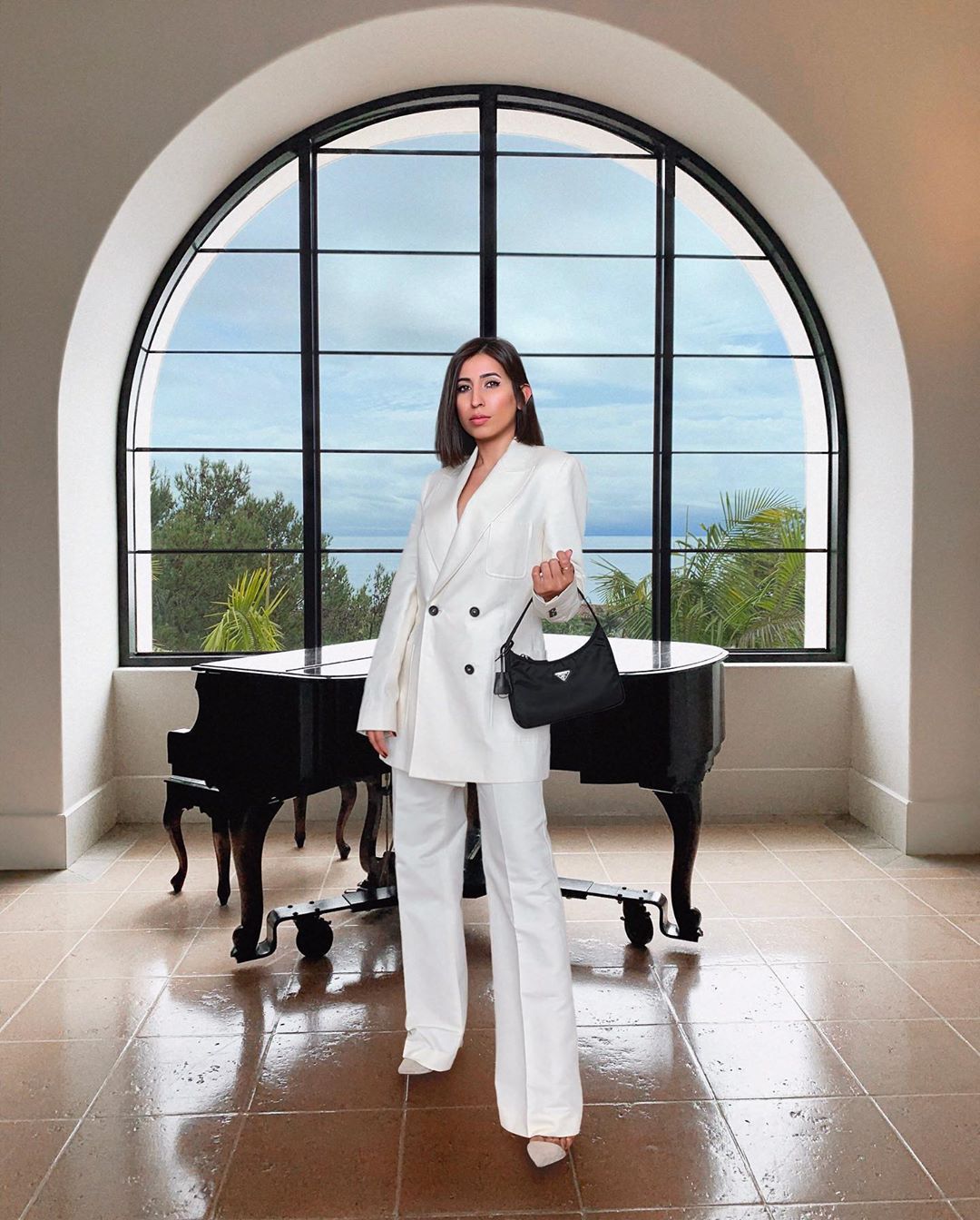 Believe it or not, basics are investment pieces – you can dress up or dress down with a few basics in your wardrobe whenever you find yourself at crossroads when it comes to style. And with the current global pandemic still dominating the world in full swing, we are all now transforming the daily staple attires into chic seasonal trends so that style and comfort can co-exist on the same page. With a few essential everyday wear items in your wardrobe, you can turn a drab outfit into a fab ensemble. 
We cherry-picked these chic basics that will accentuate your look in an instant. From oversized blazer to knit dress to boots, these Winter basics can never go wrong! Thanks to the easy-to-style nature and versatile allure, these items are here to stay for a long time. Go ahead and explore these 21 unmissable basics to elevate your wardrobe.
Boxy Double Breasted Blazer ($219) $153
An oversized blazer that will give you a boss lady look.
Knit Turtleneck Dress ($35)
This subtle gray-colored knit dress not only looks adorable but also feels cozy.
Cropped Gathered Cotton-Blend Jersey T-Shirt ($95)
Toss your cliched white tee and replace it with this cropped gathered jersey t-shirt.
Ribbed jersey dress ($59.99)
This jersey dress offering a front knot will lend a cute look.
Suiting Draped Skirt ($442)
From crop top to blouse, you can wear this skirt with anything and it will still manage to amaze everyone.
Gavriel Elegant Bag ($795)
The sleek and classy look of the bag will get you endless compliments.
Oversized Cotton Shirt ($18)
You can wear this versatile shirt with pants as well as denims.
Eva Cotton-Jersey Tank ($75)
This jersey tank top will give your outfit a cool touch.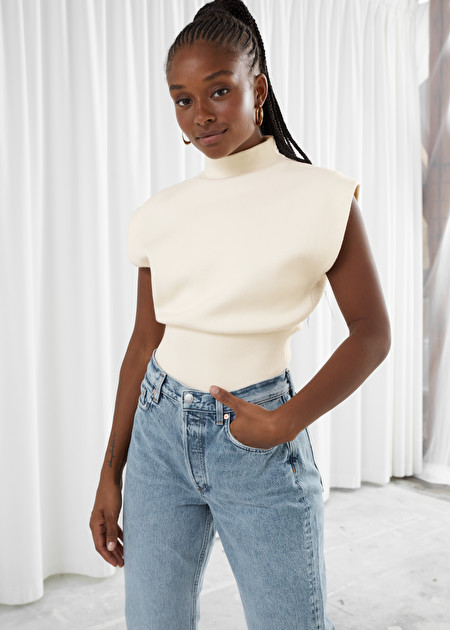 Sculptural Knit Top ($69)
A mock neck top with exaggerated shoulders and fitted waist line is everything you need for this season.
Distressed Ribbed-Knit Turtleneck Sweater ($205)
The curled up edges and chocolate hue makes this sweater a must-have.
Spaghetti Strap Thong Bodysuit ($58)
When it comes to chic basics, this bodysuit with square neck is a mandatory pick.
Leonore Sherpa Chelsea Boots ($160)
Can your Fall closet be even complete without Chelsea boots?
Mushroom Gia Sweatshirt ($188)
Lounge at home in comfort with this sweatshirt offering dropped shoulders.
Heel Leather Ankle Boot ($120)
The sleek and ultra-elegant look of these ankle boots will make every style enthusiast's head turn.
Tencel Padded Shoulder Top ($96)
From padded shoulders to square neckline to slim-fit, what's not to like about this top?
Iridescent Water Repellent Hooded Puffer Jacket ($200) $99.90
This hooded puffer jacket is a unique blend of sporty and voguish look.
Satin Midi Slipdress ($295)
From cocktail party to day lunch, this slinky slip dress would be a great choice for every event.
Rianne Ribbed Racerback Tank Bodysuit ($68)
Looking for a bodysuit that goes perfectly with every outerwear? We think we found it!
Pearl Scoop Neck Top ($353)
The scoop neck, long sleeves, and subtle lemon color, everything is worth obsessing about this top.
Cashmere Sweater ($149)
The dropped shoulder and oatmeal color of the sweater are so swoon-worthy.
Isaura Open-Back Ribbed-Knit Bodysuit ($135)
Enhance the look of your leather jacket with this ribbed knit bodysuit featuring a deep scoop neck.