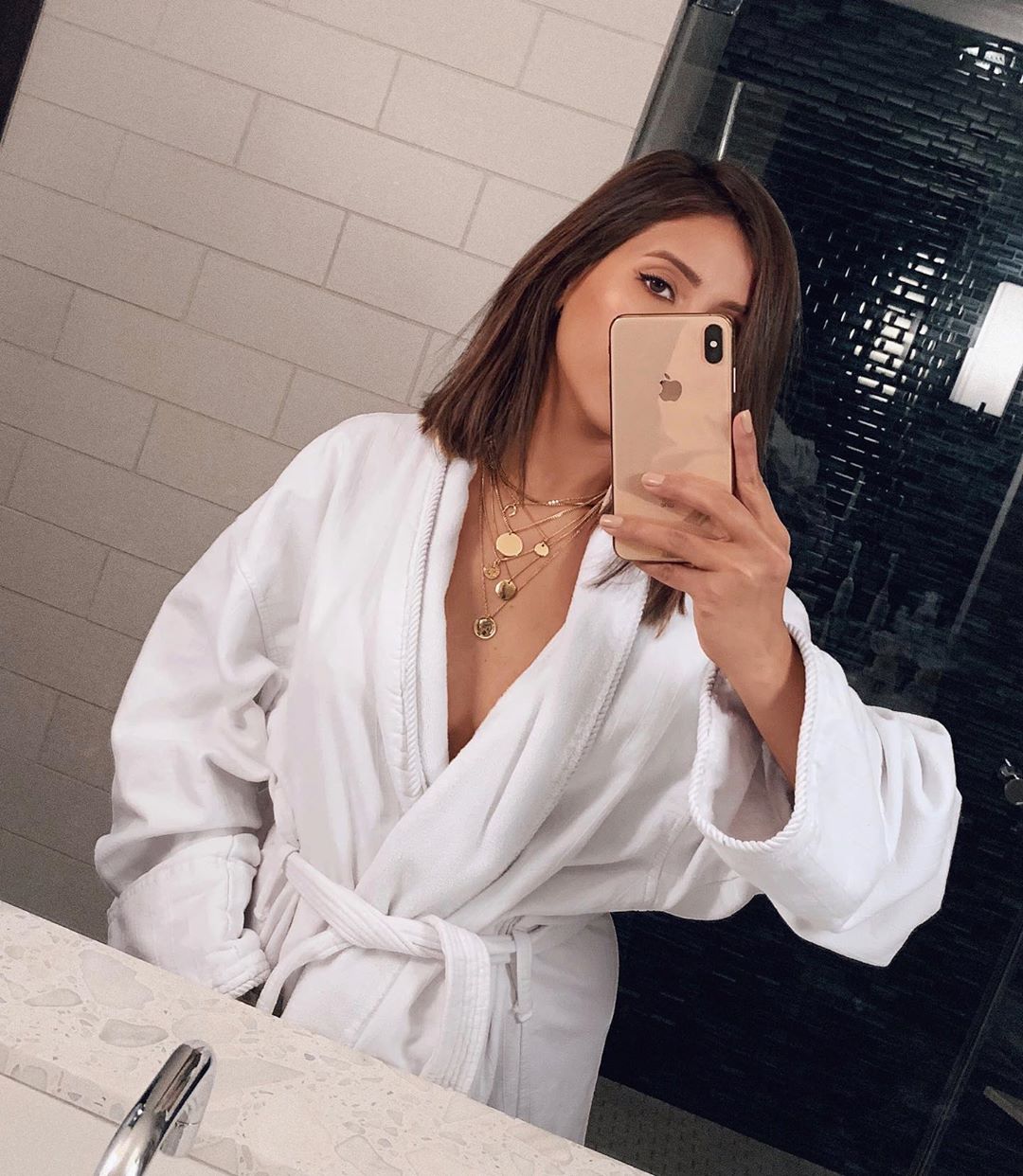 Jewelry-obsessed people – it's time to take a deep breath and prep yourself for Nordstrom sale, which is offering unmissable deals on chic jewelry finds. In terms of cute jewelry items, these finds on Nordstrom sale reign supreme. Fun fact- you can never have too many of these timeless pieces. So, to save your time and effort of scrolling pages upon pages, we rounded up the best 14 jewelry pieces that will make a nice addition to your accessory collection. Whether you want to upgrade the former or elevate the look of your outfits, these jewelry items will be a perfect choice.
Be it Versace's watch or Ettika's earrings; these items are so captivating that you'll not have to think twice before adding them to your carts (seriously!). Nailing the Instagram-ready look won't be a tricky task when you have these jewelry items with you. Check out our picks below.
Layered Pendant Necklace ($39) $24.98
This hammered coin pendant looks super adorable.
Taner Bar Chain Earrings ($55) $33 
These lightweight earrings with hammered bars offer a luminous look you can't resist.
Crystal Chandelier Earrings ($60) $42
Add a luxurious touch to your look with these chandelier earrings.
Vittoria Leather Strap Watch, 38mm ($185) $138.75 
Don't miss out on the chance of flaunting this leather strap watch.
Mama Shaker Necklace ($58) $40.60 
This necklace is classy and versatile enough to be worn with all your basics.
Cubic Zirconia Rope Ring ($40) $28
Wear this ring and make heads turn.
Gigi Silicone Strap Watch, 36mm ($250) $150
The color combination of blue and gold on this watch makes it so classy.
Crystal Fringe Earrings ($60) $42
Picture these with black silk gown – this is what royal looks like!
Double Wrap Logo Bracelet ($128) $51.20
Enhance the grunge and punk look without compromising on elegance with this bracelet.
Chain Bracelet ($45) $31.50 
This chunky chain bracelet exudes a cool vibe.
Bold Mesh Bracelet Watch, 42mm ($595) $446.25 
A gold-plated watch that will work for elevating your look.
Set of 2 Coin Pendant Necklaces ($55) $38.50 
This coin pendant necklace needs no layering.
Set of 2 Pendant Necklaces ($55) $38.50 
The antique look of the necklace will look alluring on everyone.
Jewels Teardrop Choker Necklace ($78) $31.20 
A thin, dainty choker you will fall in love with.
Up Next: 21 October best-sellers from Nordstrom we're currently gushing about.