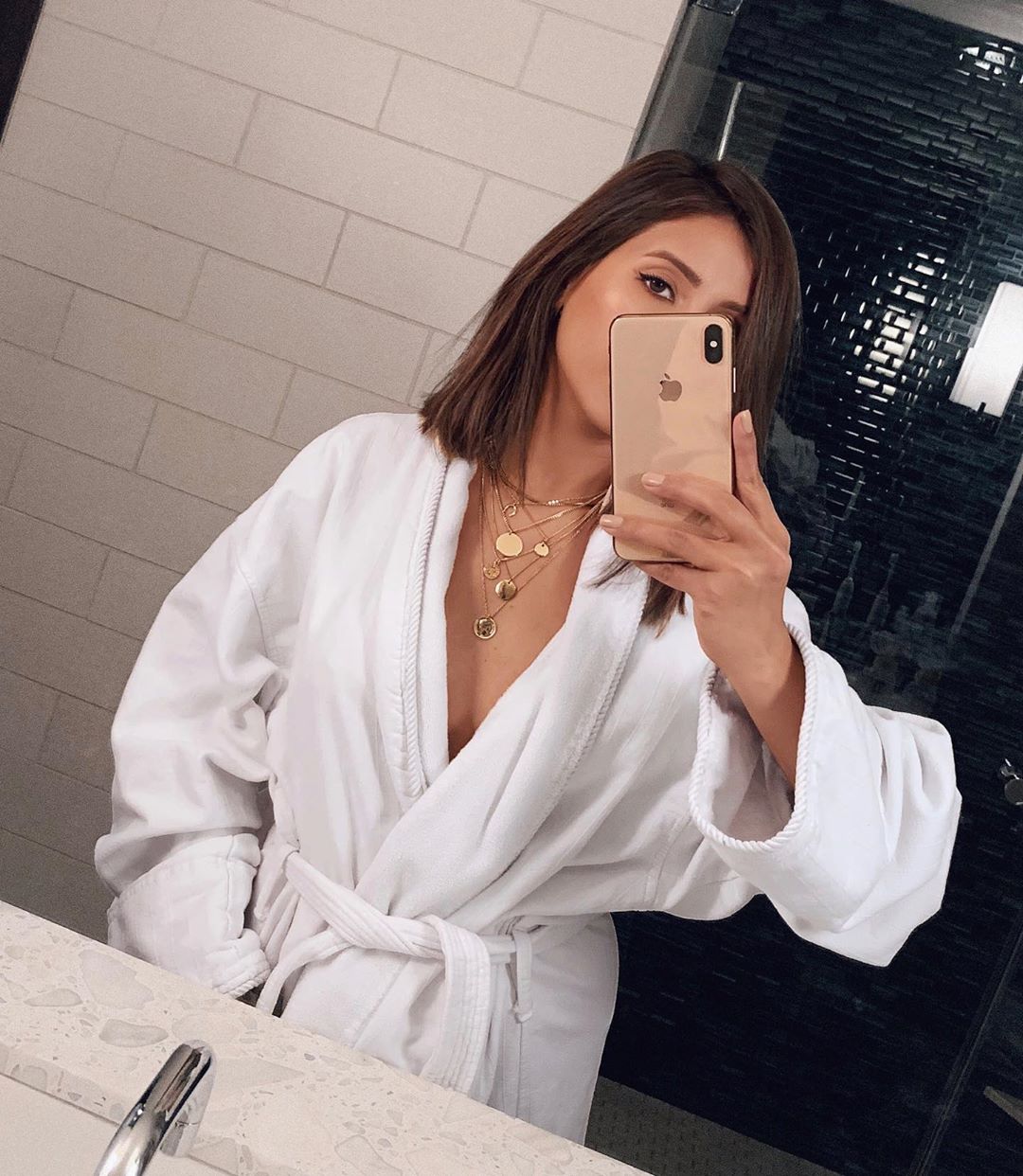 The holiday season brings a rush of joy into our hearts and our homes. The reminiscent scent of gingerbread houses, eggnog, and a fresh-cut Christmas tree fills the air. Embracing all the fun traditions of the festive season like caroling and big dinners always adds that special magic to the month. But our favorite tradition is giving and receiving presents. There's nothing like the satisfaction of giving someone a gift that they will truly love. A timeless gift idea that is sure to wow anyone on your list is jewelry. Give your beloved friends and family an extra bit of sparkle with the perfect pair of earrings or the trendiest chain. Not only will they cherish it for years to come, but they'll be reminded of you every time they wear it with a wide smile from cheek to cheek.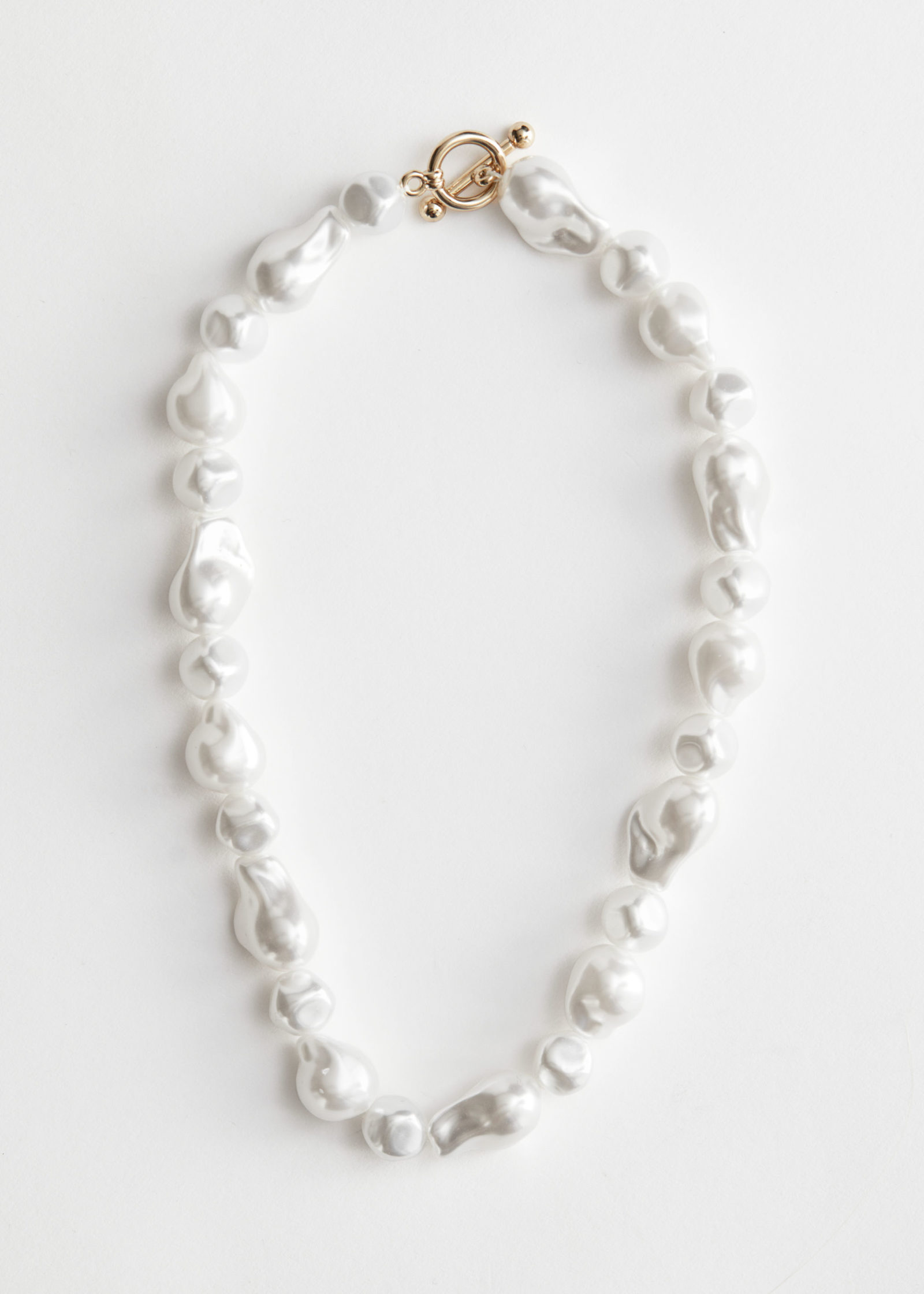 Organic Pearl Bead Necklace ($39)
Stunningly iridescent pearl pendant necklace accented with a gold-toned ring and closure and a short fit. This trendy piece challenges the norm with beautiful misshapen pearls that add to its character.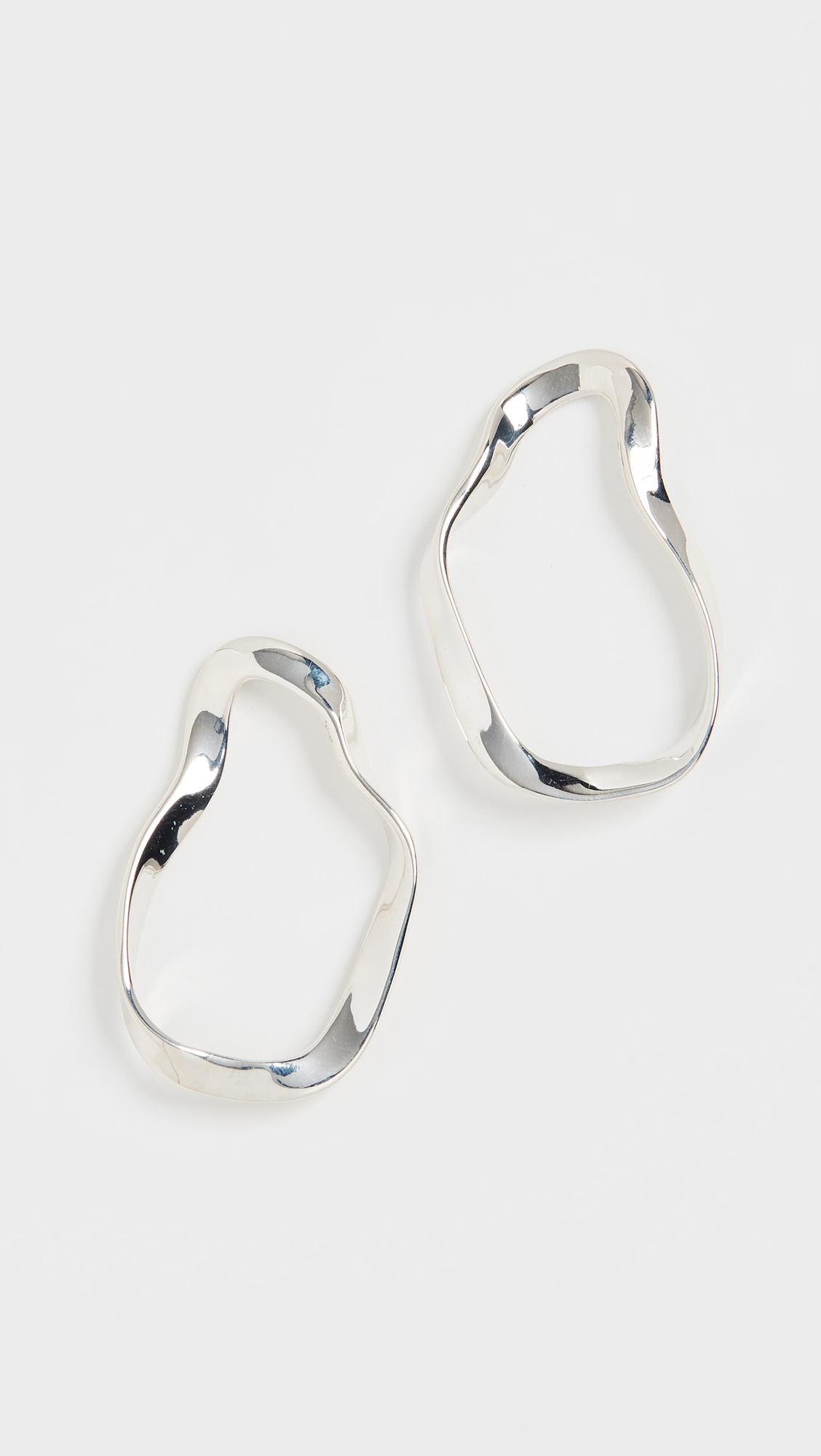 Sculpted sterling silver earrings that stand out and add a modern, fresh take to any outfit. They're not too big and not too small, but just the perfect size to elevate your everyday outfits.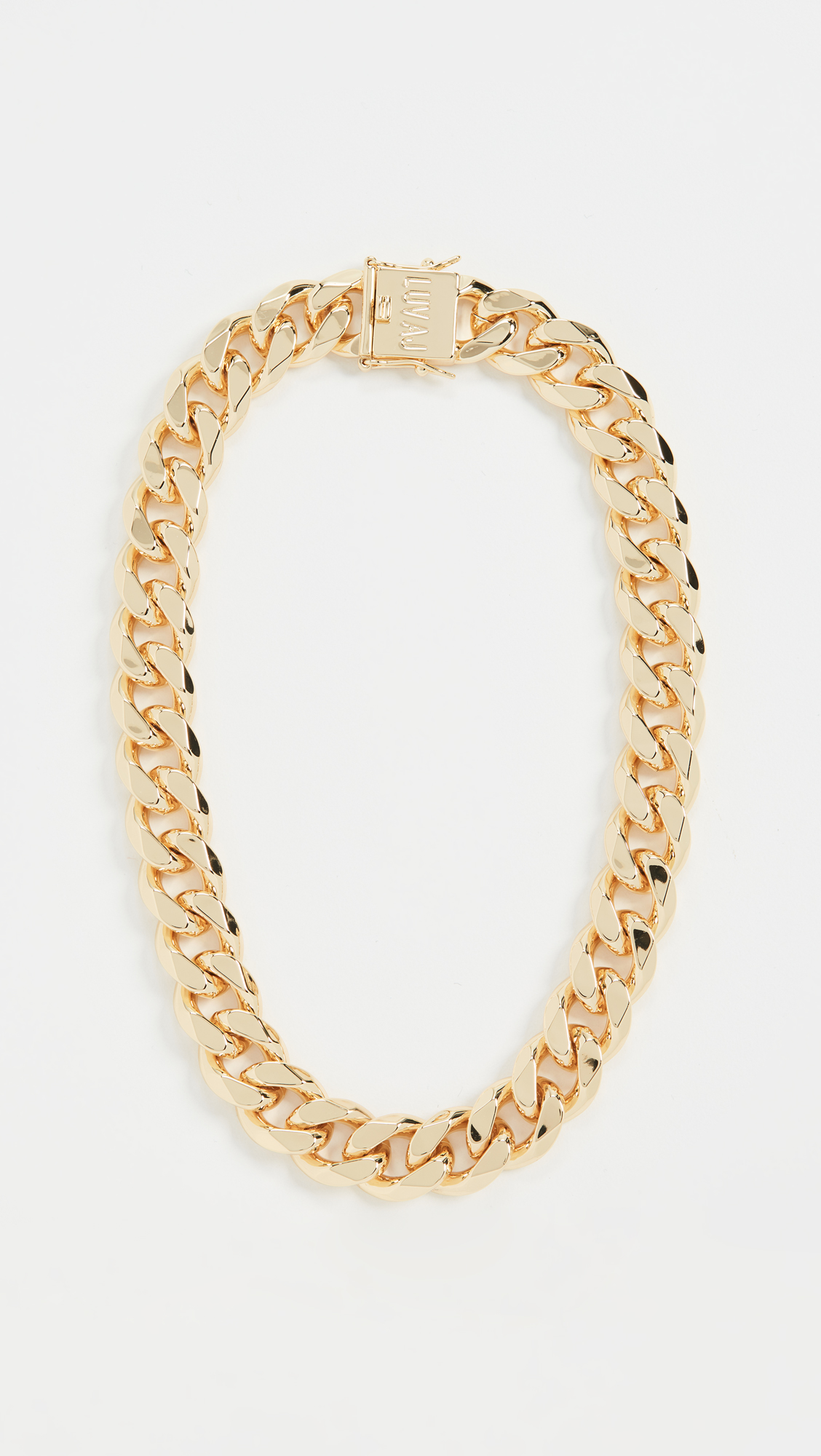 Seraphina Statement Necklace ($150.00)
Chunky chains are all the rage and we can totally see why. They can spruce up anything from baggy T-shirts to loungewear. In fact, a lot of Instagram models have been spotted wearing curb chains like this one over hoodies and large jackets to look uber cool.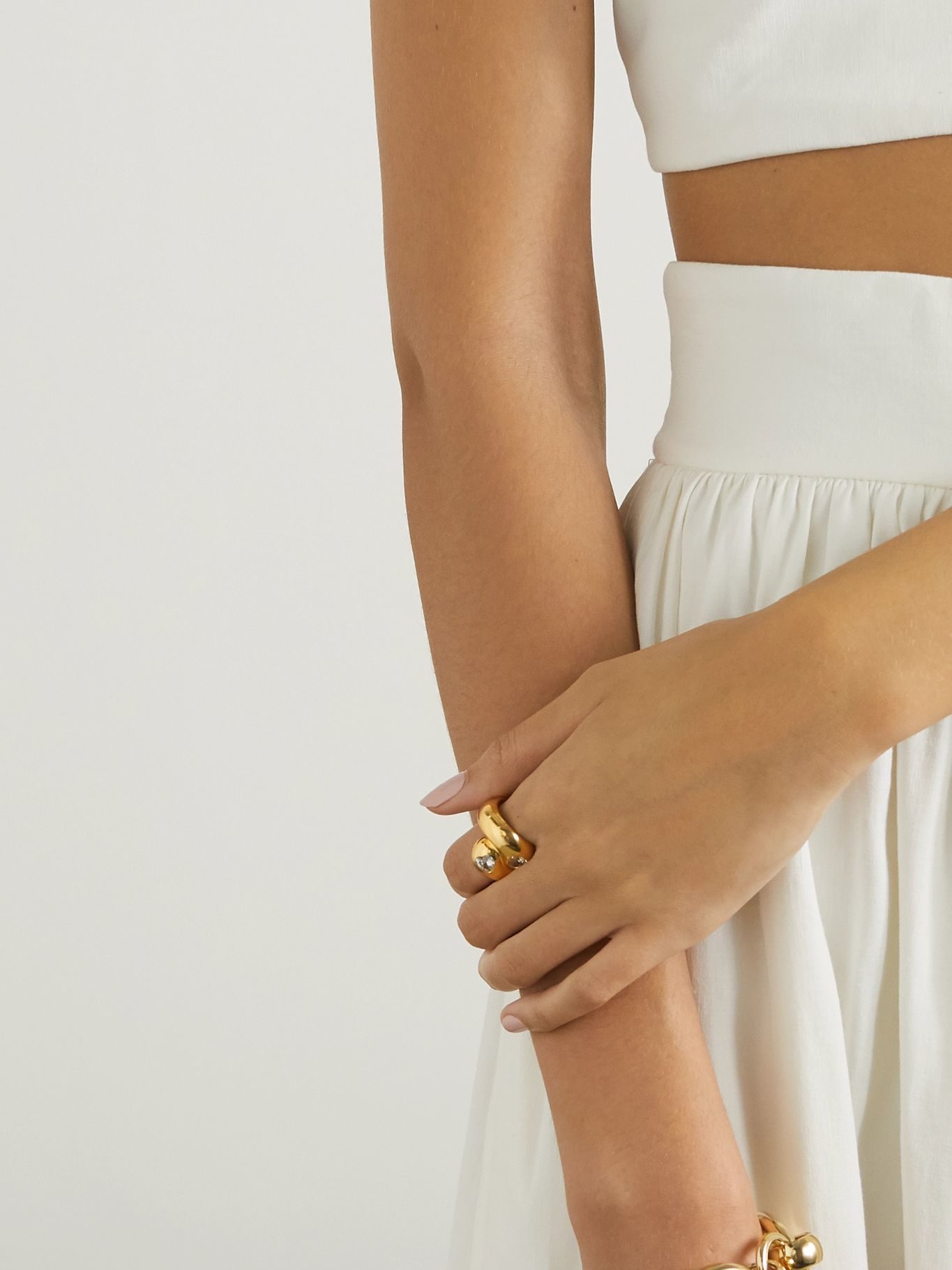 This chunky gold-tone metal ring is crafted in the shape of the yin-yan symbol and accented with gleaming crystals in the shape of a heart. Even on days when you don't feel like dressing up, throw on this ring and it can single handedly help you look put together.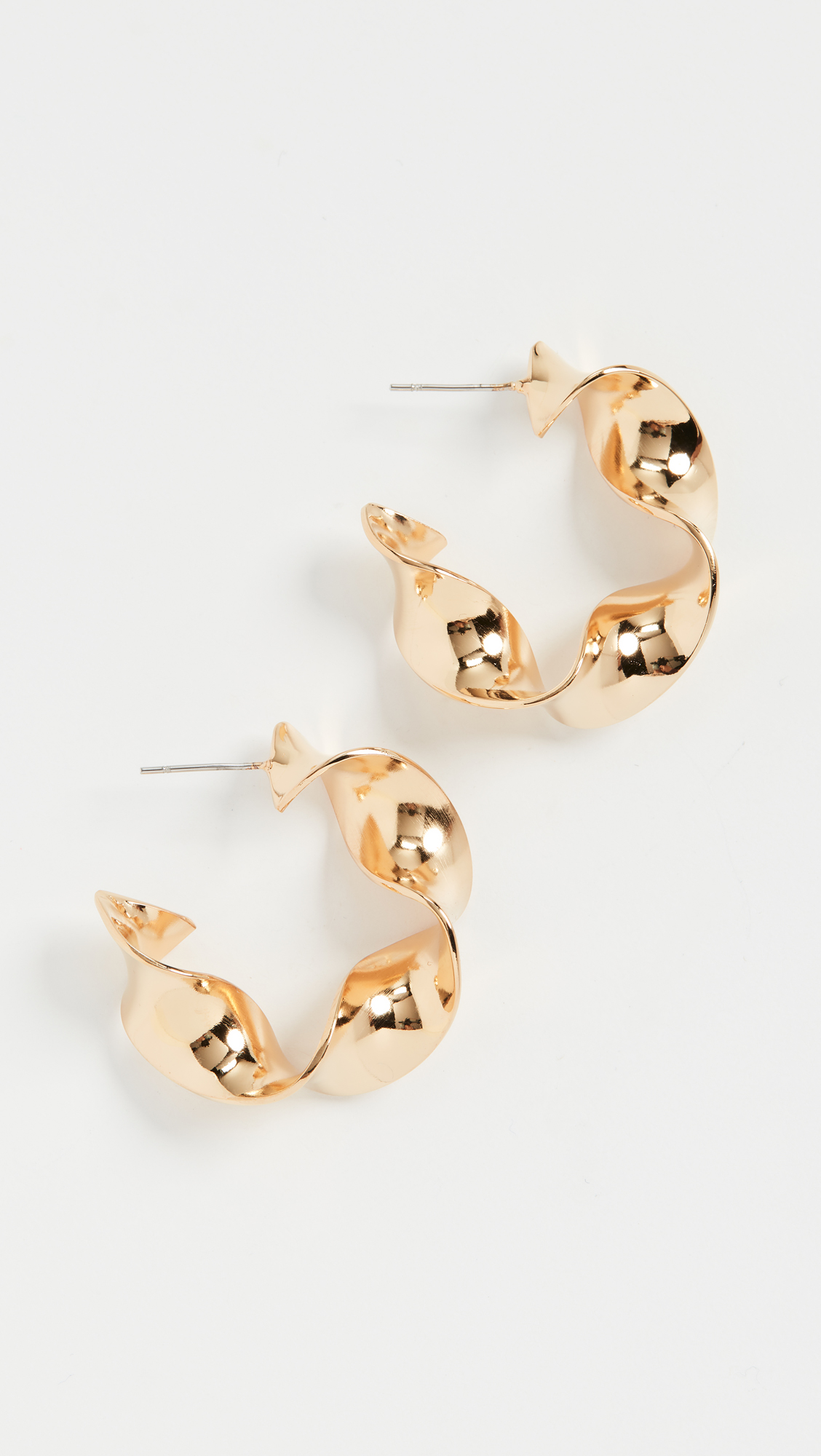 Joy Mini Statement Hoop Earrings ($98.00)
Add a fun twist to hoops (literally). These earrings are sure to become a daily staple in your collection. They will effortlessly match anything from business-casuals to dinner looks.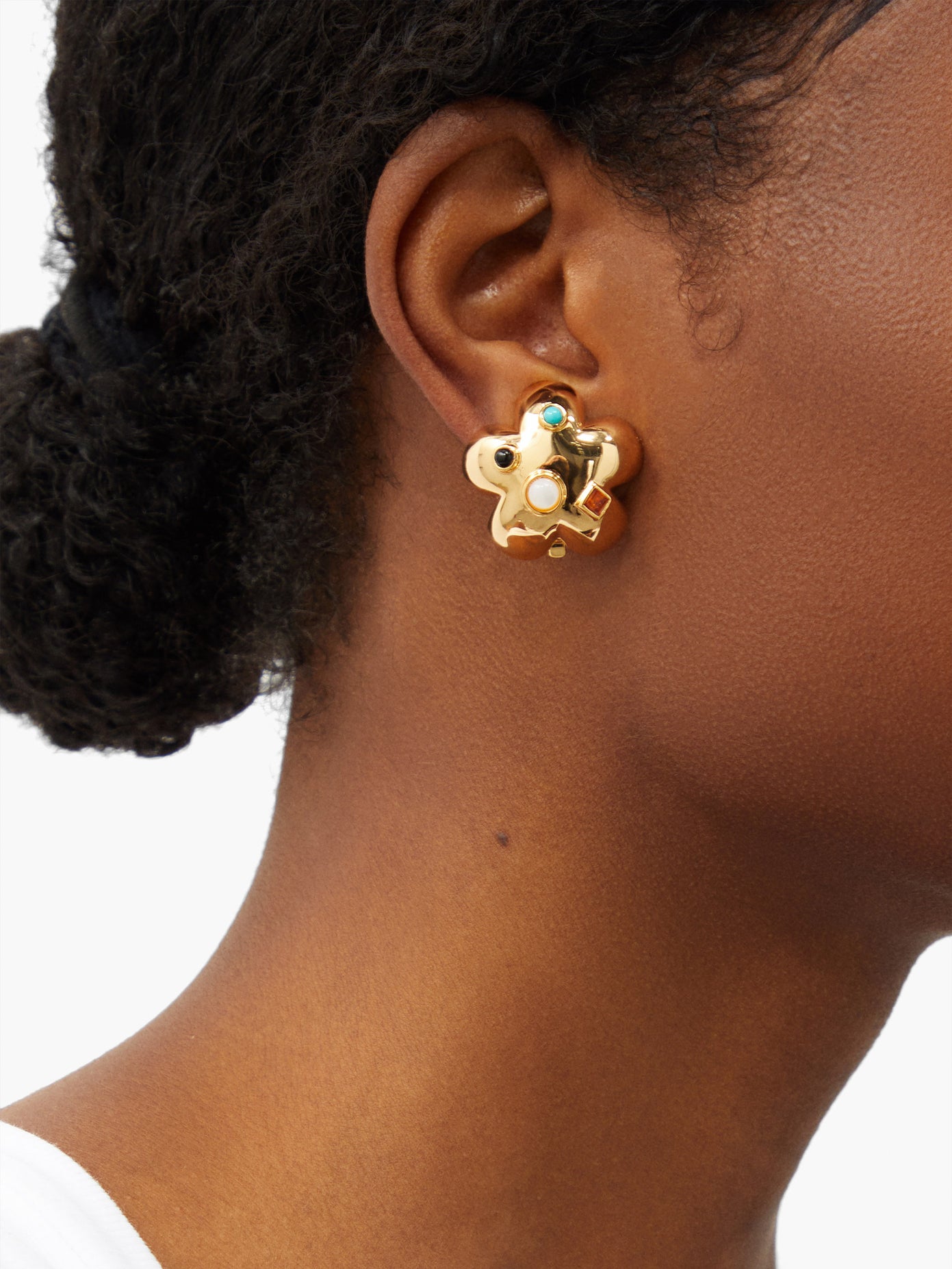 Daisy Gold-Plated Clip Earrings ($160)
A simple daisy design pair of earrings are taken up a notch with colorful gem-stone embellishments on the gold plated body.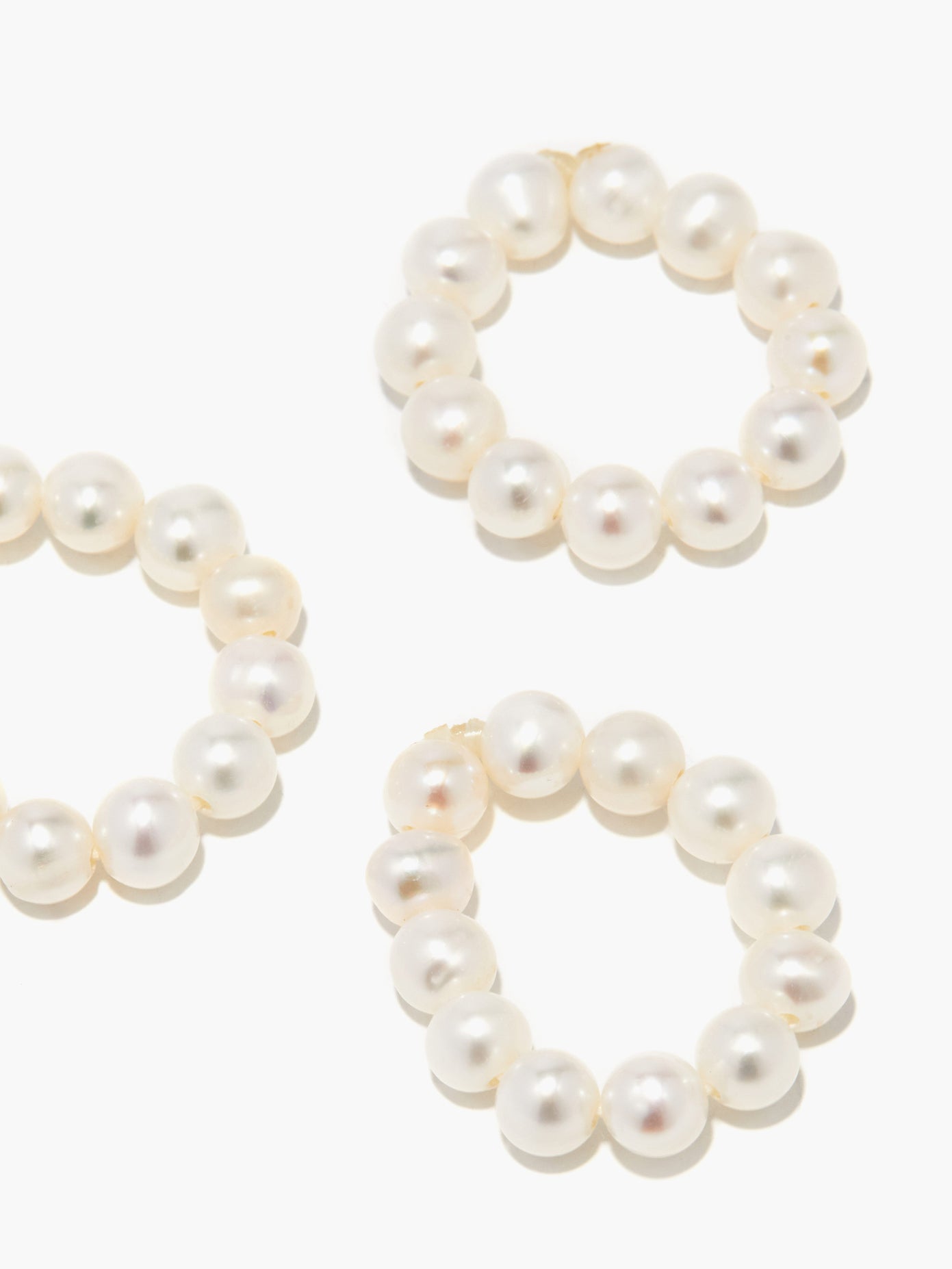 Set of Three Pearl Stacking Rings ($296)
These stackable pearl rings exude a gorgeous sheen on the exterior and are so effortless to style. They're timeless, classic and elegant. Wear these shimmering rings separately or stack them to pull together any ensemble.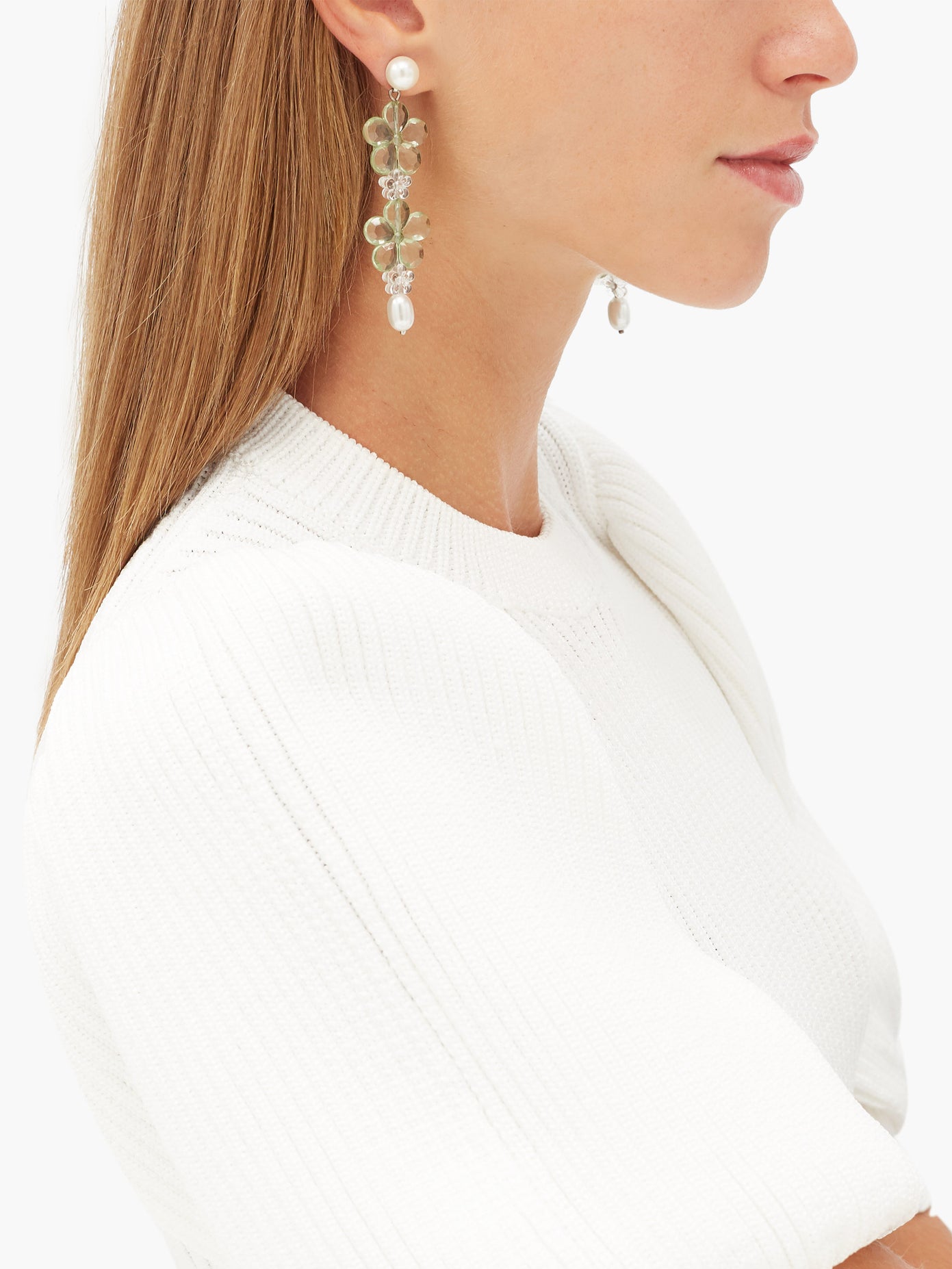 Harriet Flower-Bead Drop Earrings ($195) $97
Opulent and playful pair of drop earrings featuring two sets of flower beads with gorgeous faux pearls on the top and bottom. The flowers are ever so slightly tinted in a green hue and looks super stylish.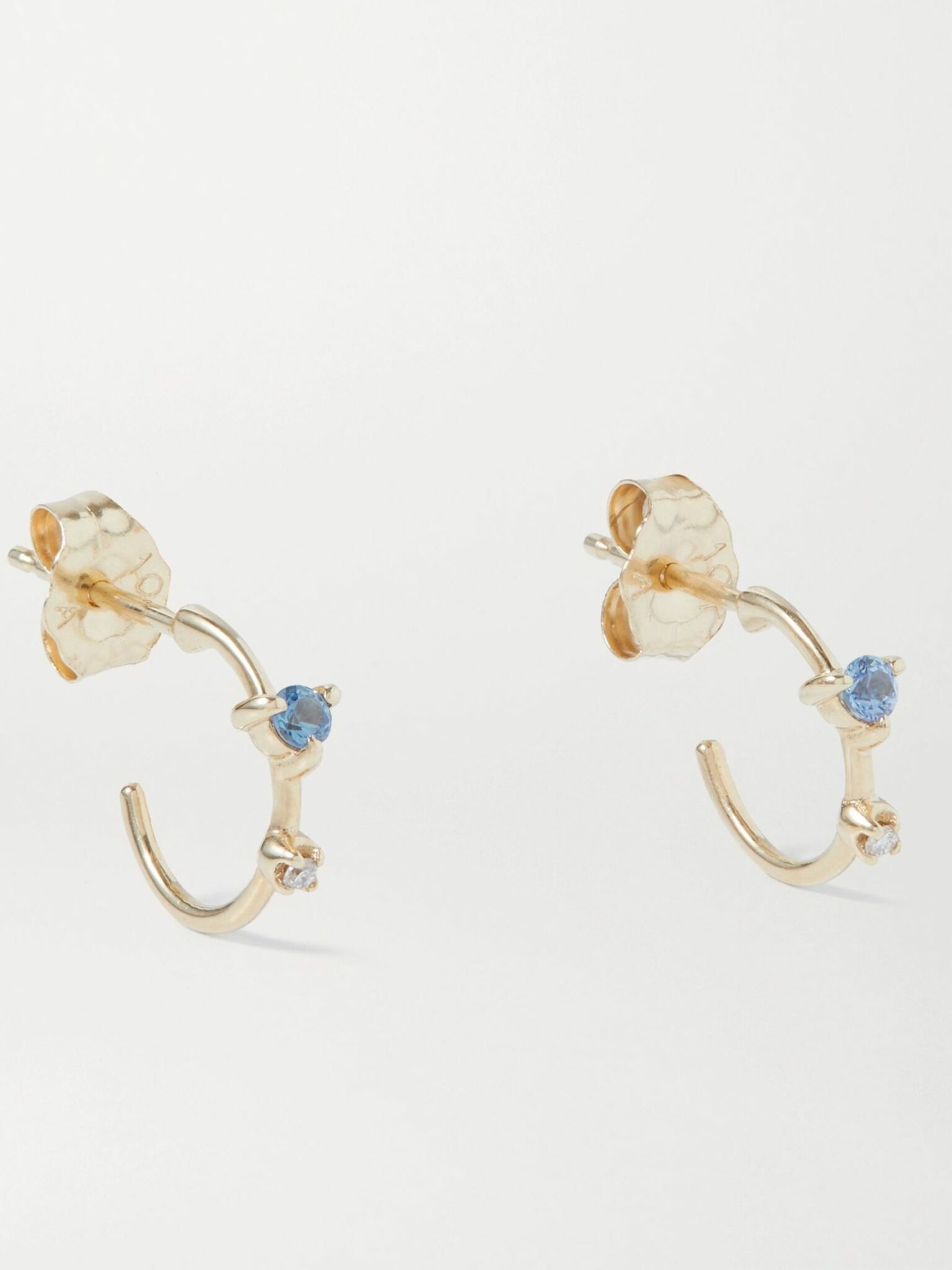 Okay Cool 10-karat Gold, Diamond And Sapphire Hoop Earrings ($405)
Dainty and graceful small hoop earrings that will make the most gorgeous gift. Absolutely perfect for everyday wear, this pair is adorned with a diamond and a blue sapphire set on 10-karat gold.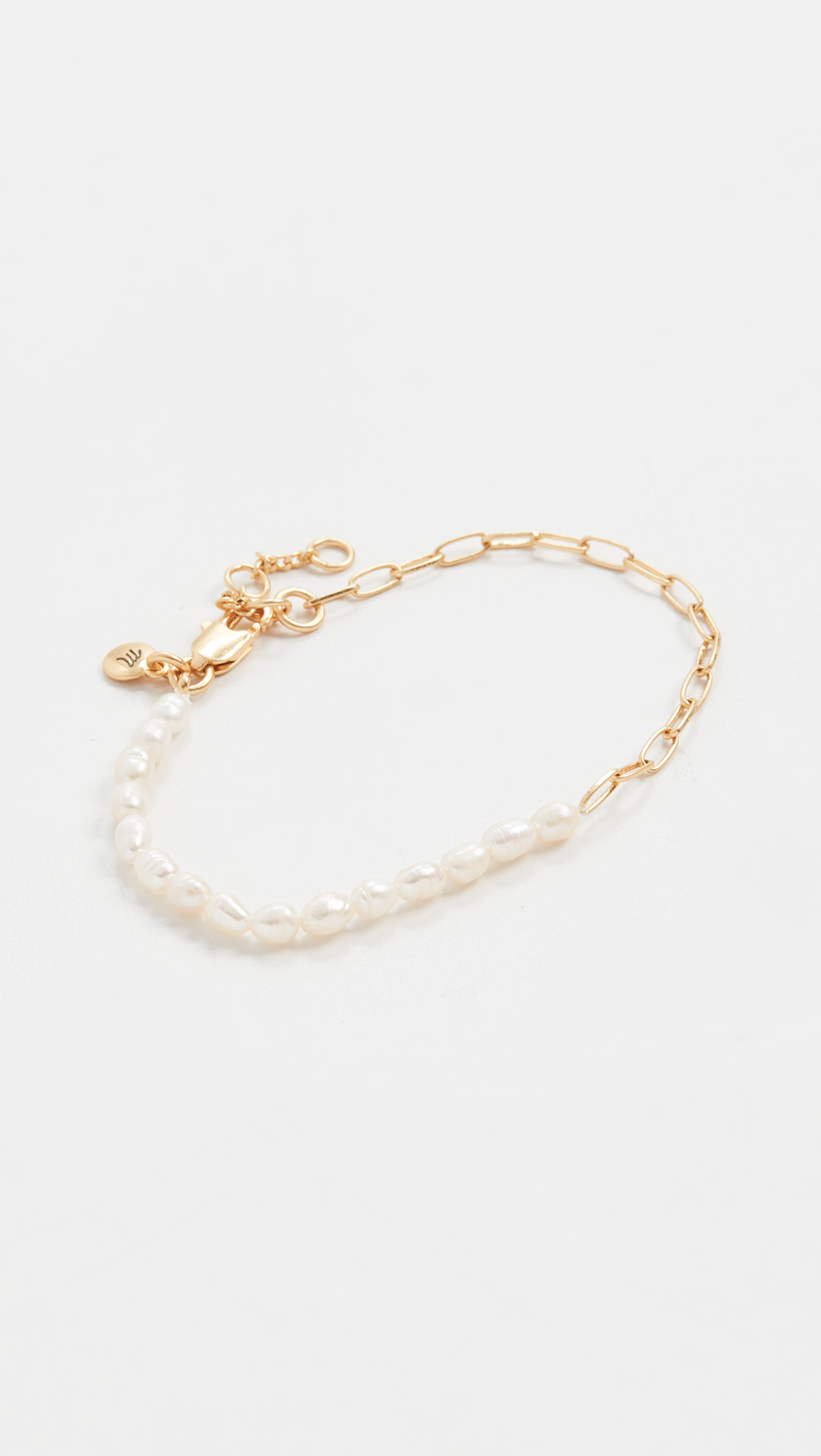 Part-Time Pearl Bracelet ($26.00)
Very trendy bracelet with two of the most popular jewelry trends of the year in one. Get the best of both worlds with this pretty bracelet crafted with pearls and a chain link.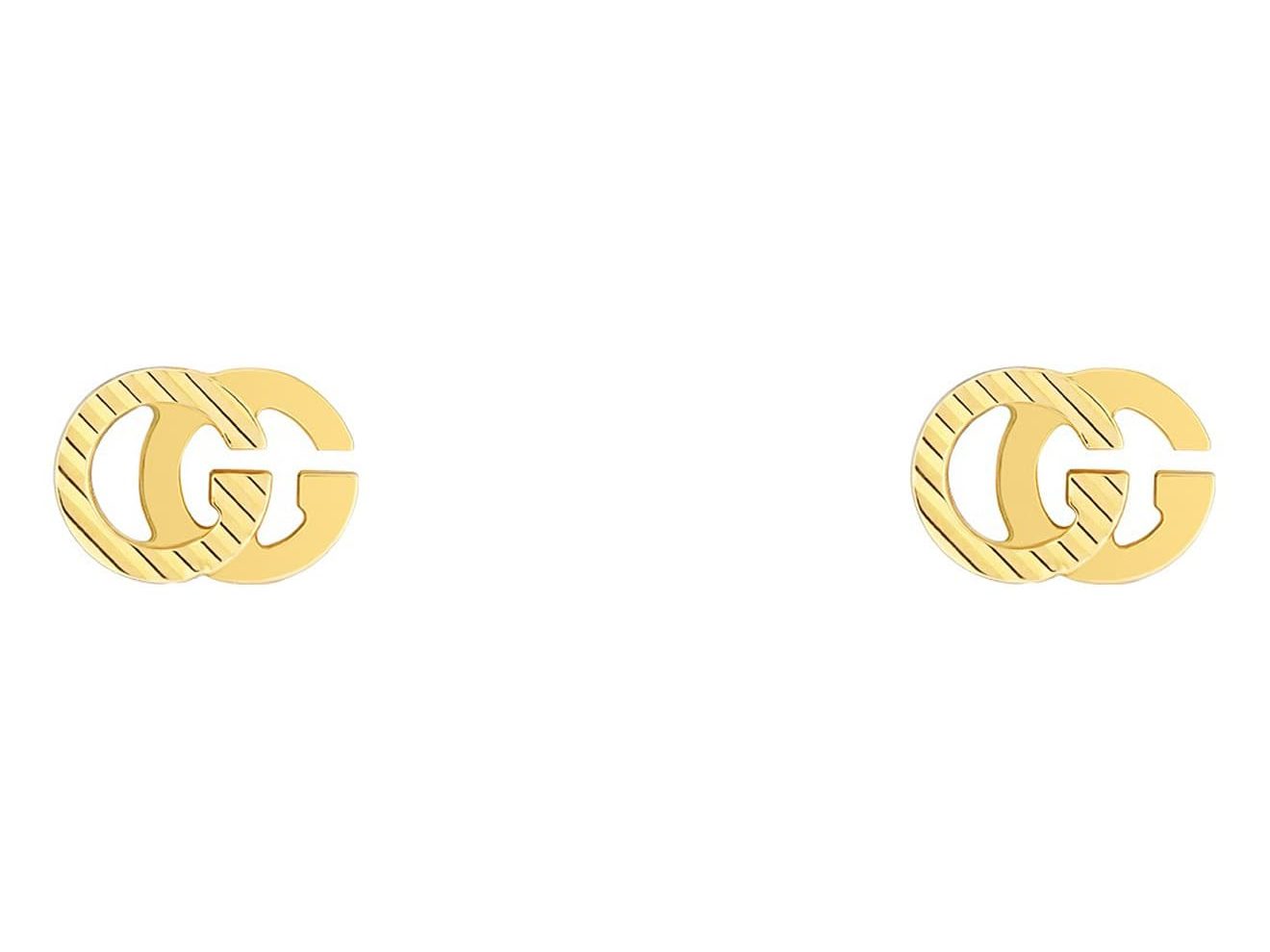 Running G 18K Gold Stud Earrings ($620.00)
The brand's coveted 'GG' logo in 18k gold that will stand out and be easily styled.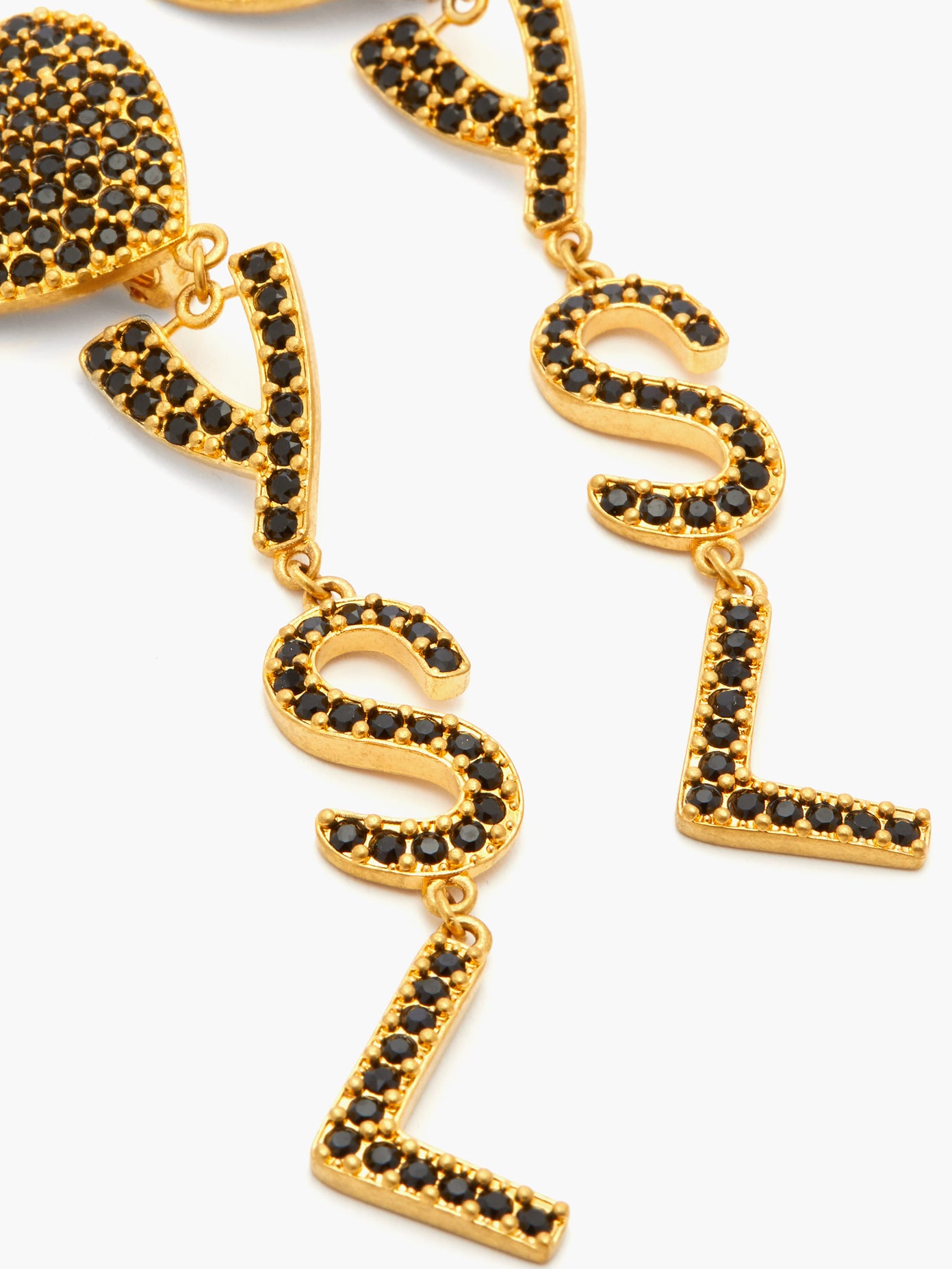 YSL Crystal Heart Drop Clip Earrings ($795)
YSL drop earrings with black crystals set in gold-tone metal that is perfect for the holiday season. Give your outfit that extra bit of oomph it needs with this gorgeous pair.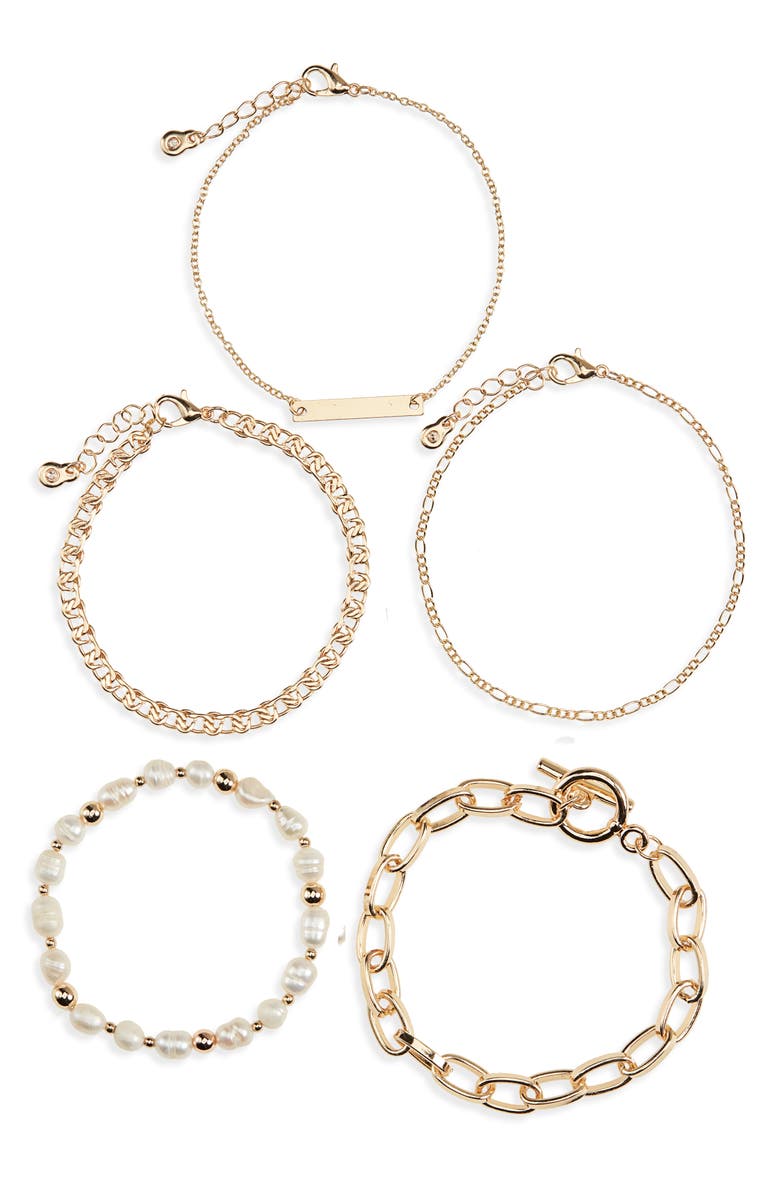 Set of 5 trendy bracelets that will easily pair with any piece in your wardrobe. They're super affordable, perfect for gifting, and insanely chic.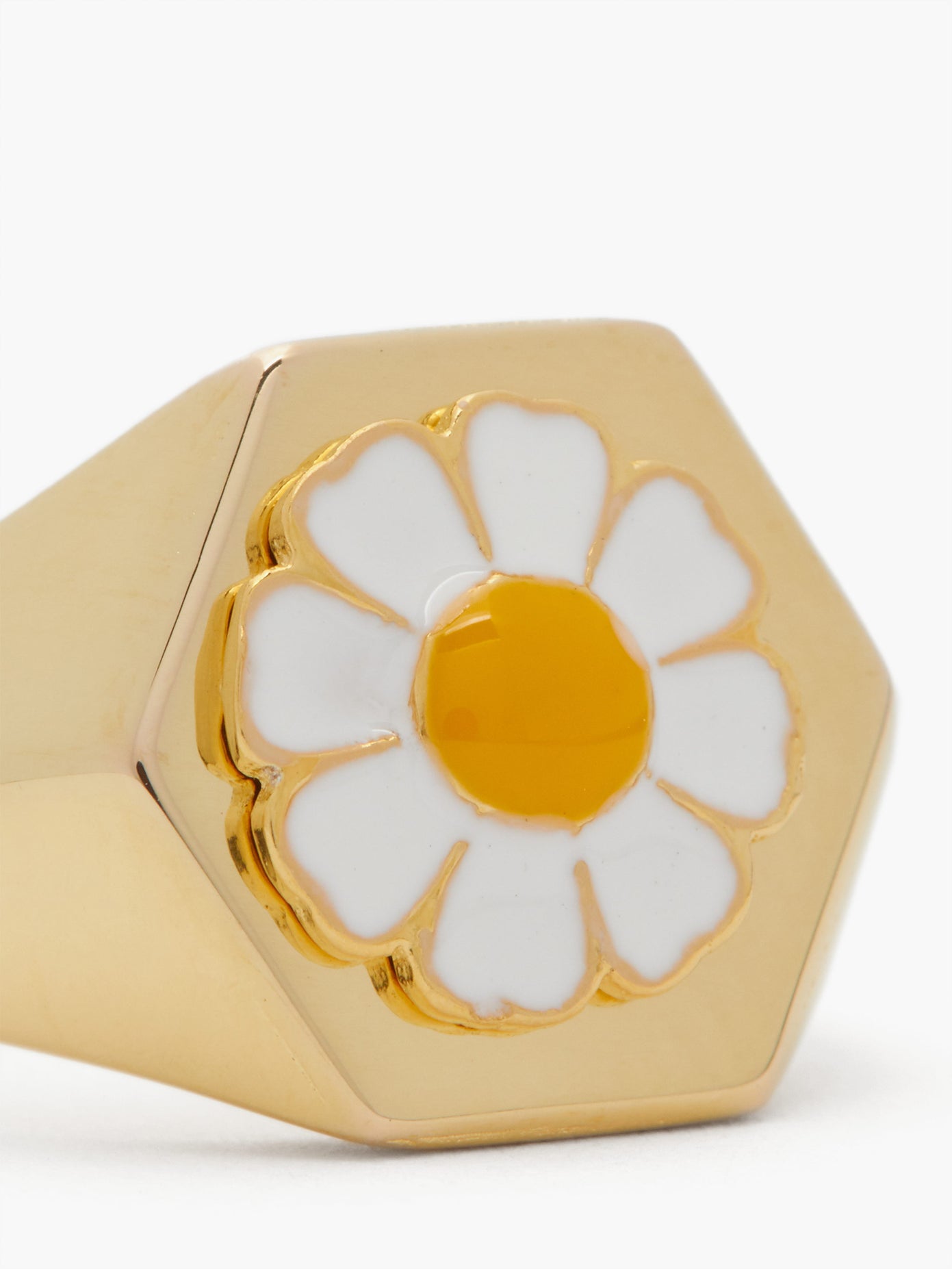 Gold-Vermeil Daisy Signet Ring ($145)
It can't get any cuter than this. Add a touch of fun and playfulness to your look with this signet ring that features a handmade daisy design in white and yellow.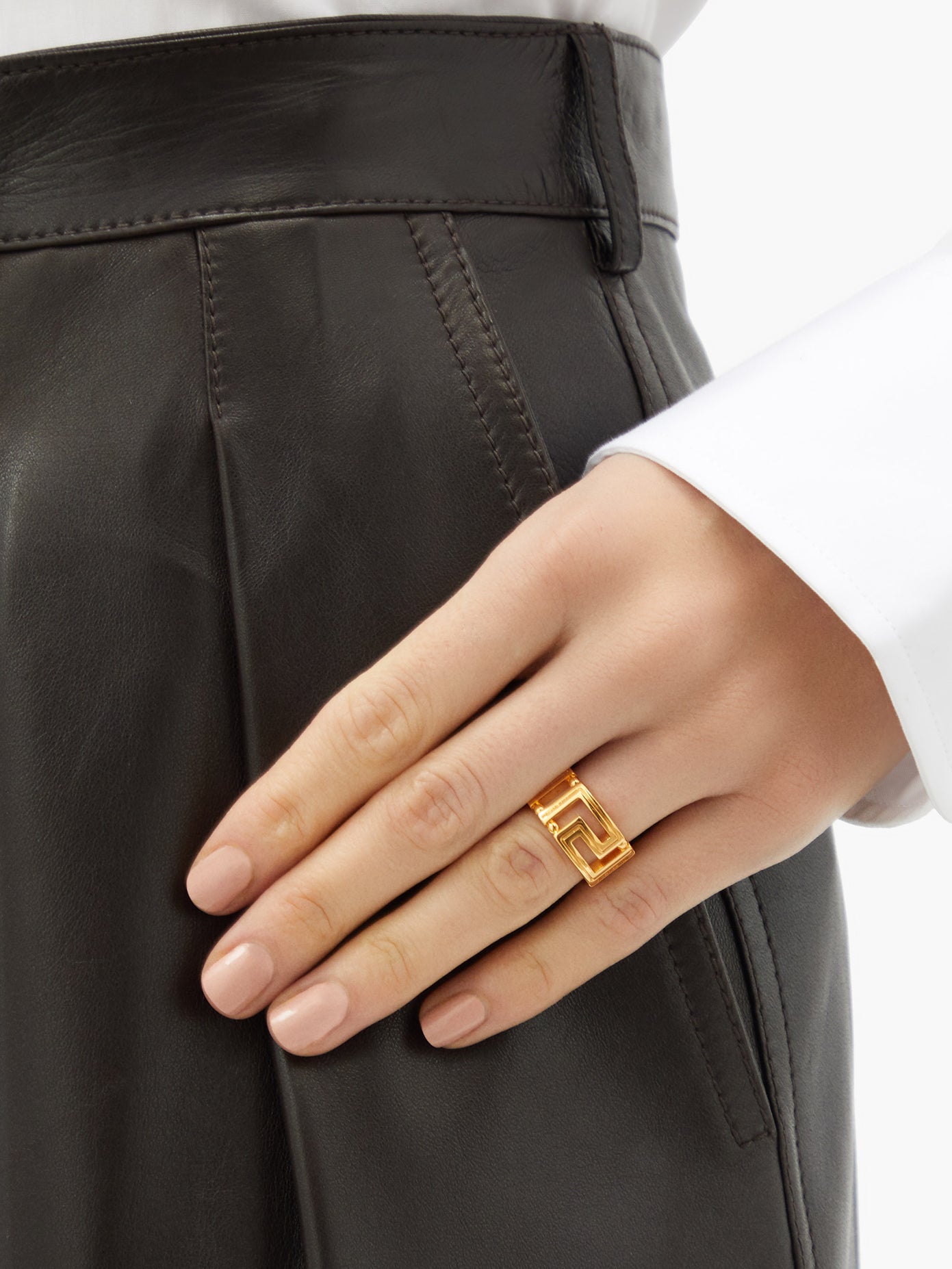 Greco-Meander Metal Ring ($225)
Classic Versace pattern shaped and cutout that looks insanely stylish and trendy. Truly an eye-catching piece that will stand the test of time.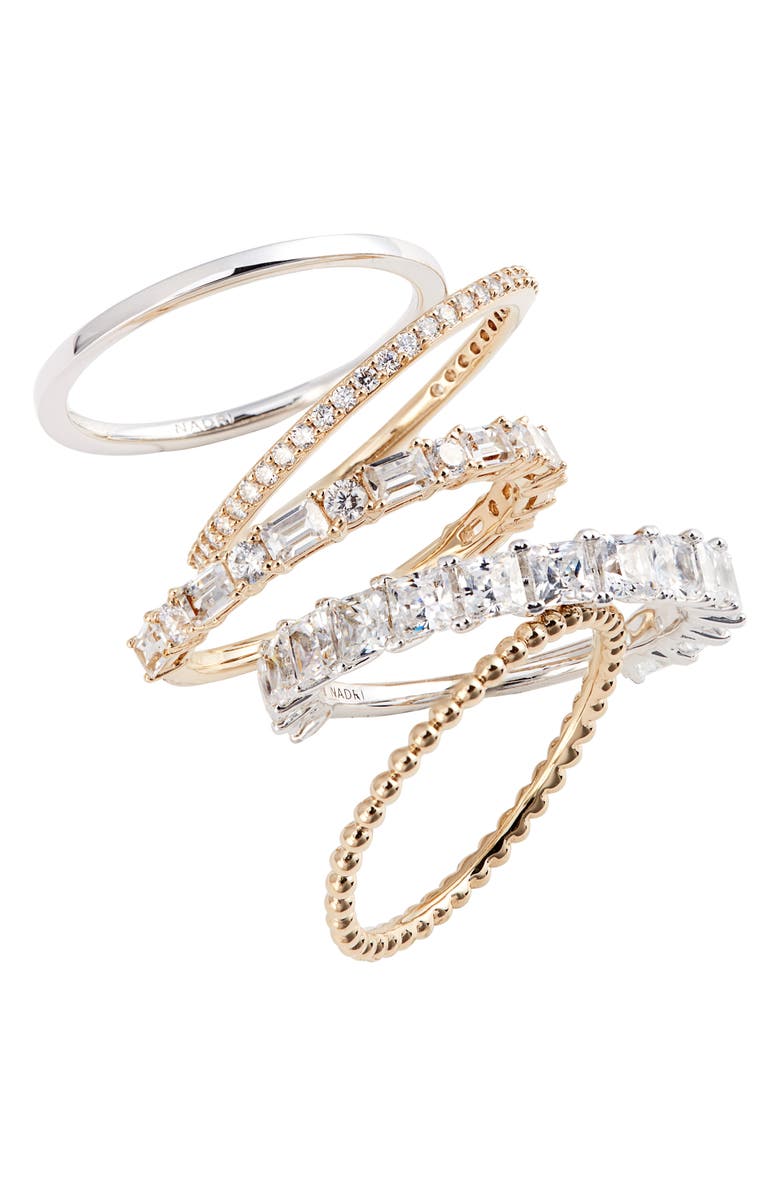 Set of 5 Stacking Rings ($150.00) $112.50
5 stackable rings that make life easy. No matter how late you are, effortlessly throw on these rings to instantly elevate your fit and look more put together.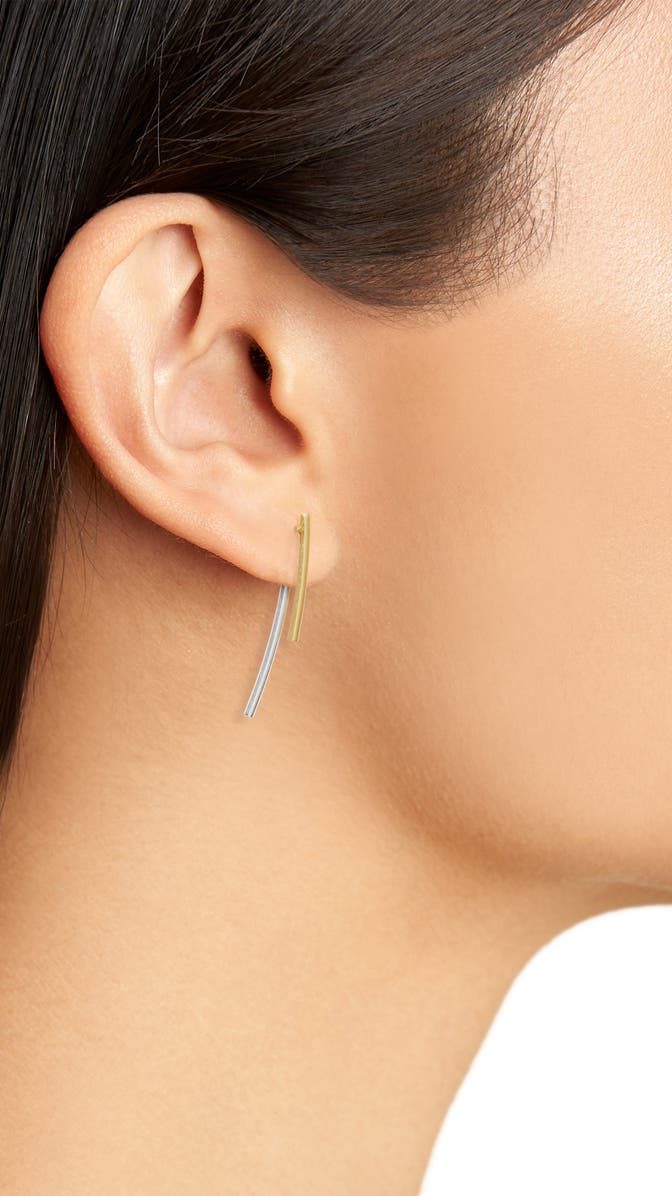 Dual curved bars in silver and gold that hug the earlobes and give you a modern and sophisticated look.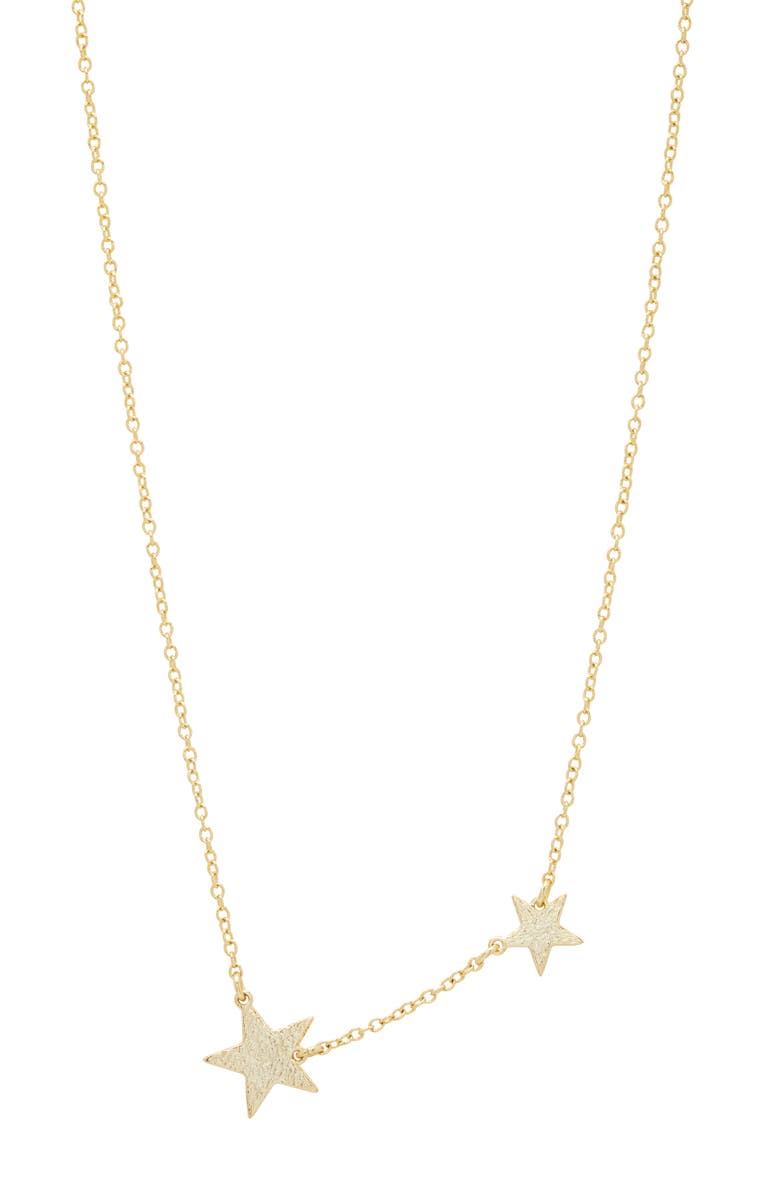 Super Star Pendant Necklace ($60.00)
Shiny stars add to the celestial charm of this dainty necklace that will amp up your everyday style.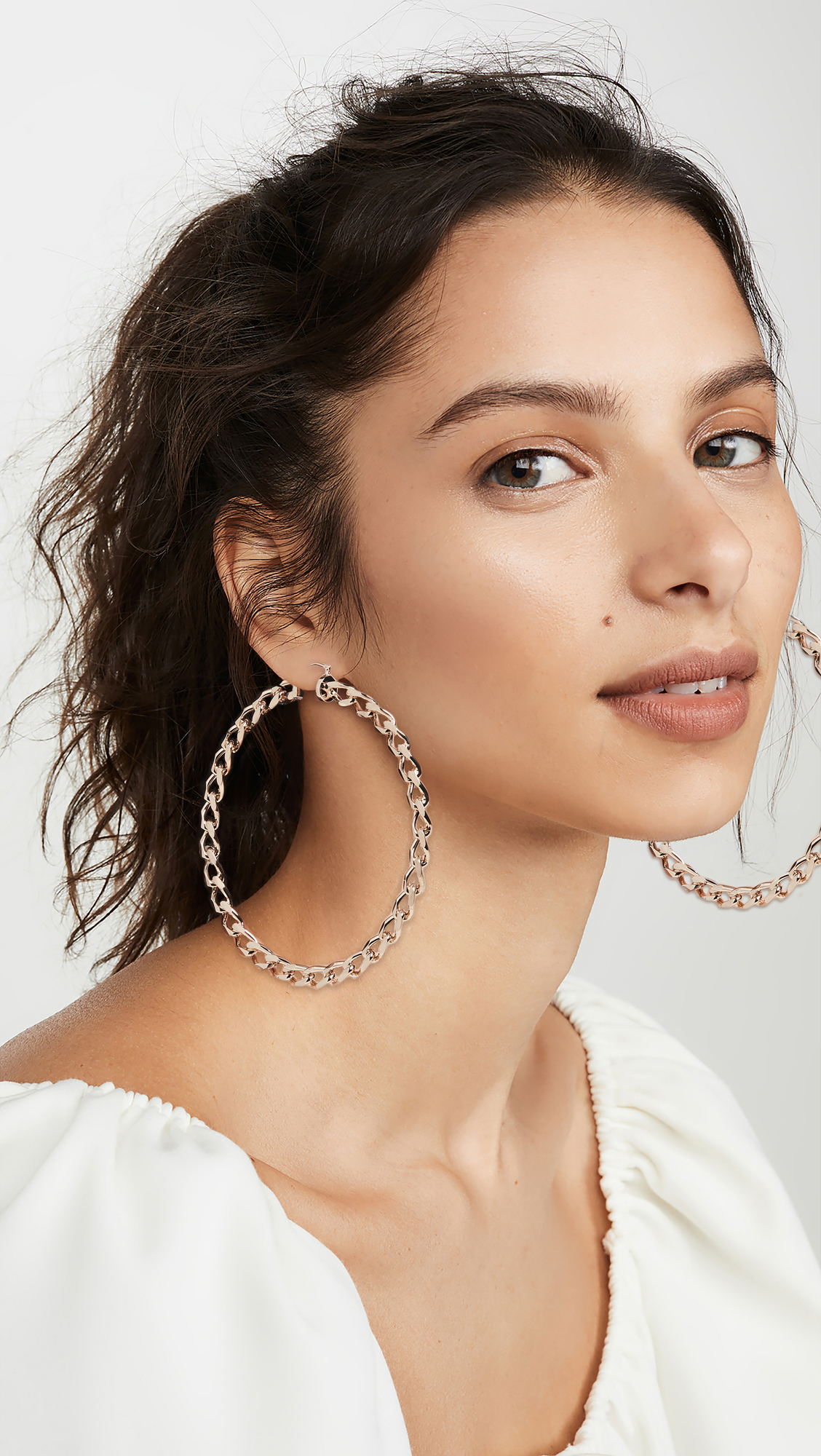 Les Creoles Gourmette Earrings ($250.00)
Stand out and make a bold move with these large chain hoops that are incredibly sexy and chic. These fabulous gold plated hoops can look trendy and fashion forward even with the simplest, monochromatic outfit.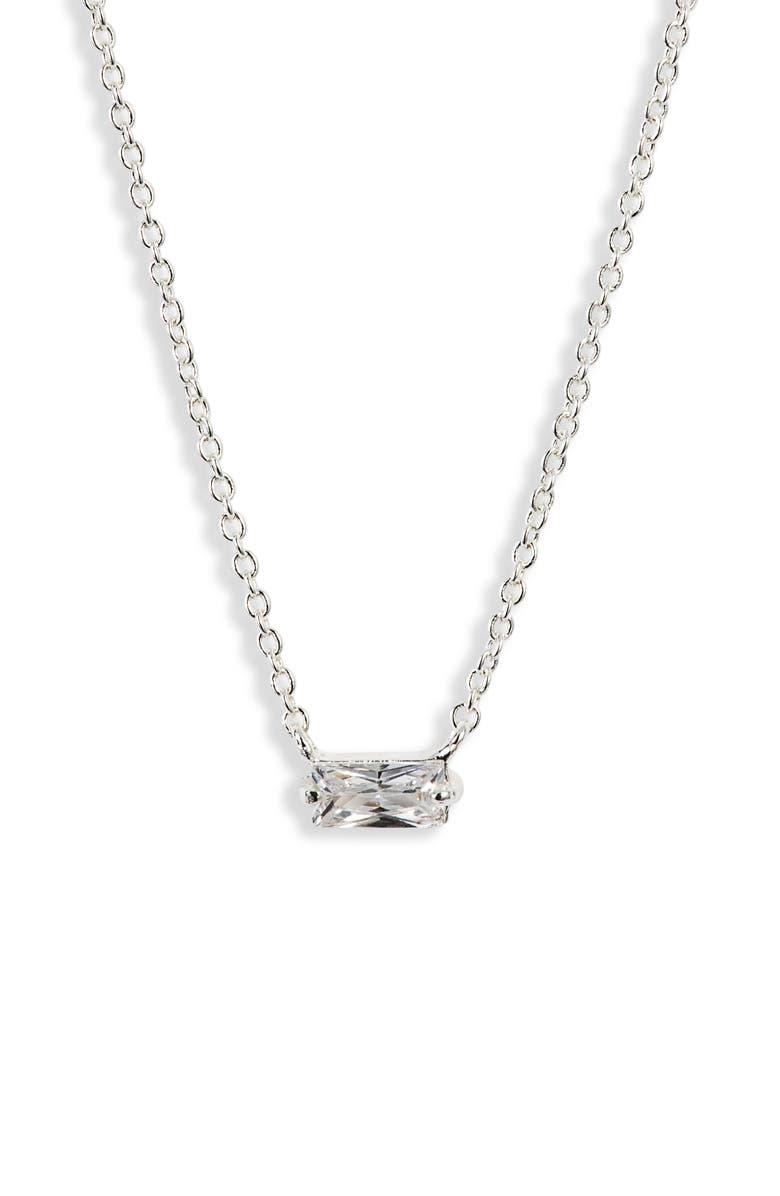 Amara Pendant Necklace ($48.00) $14.98

A simple pendant necklace is a must have in everyone's collection. They're simple and easy to style. They remain timeless and elegant to pair with almost anything under the sun.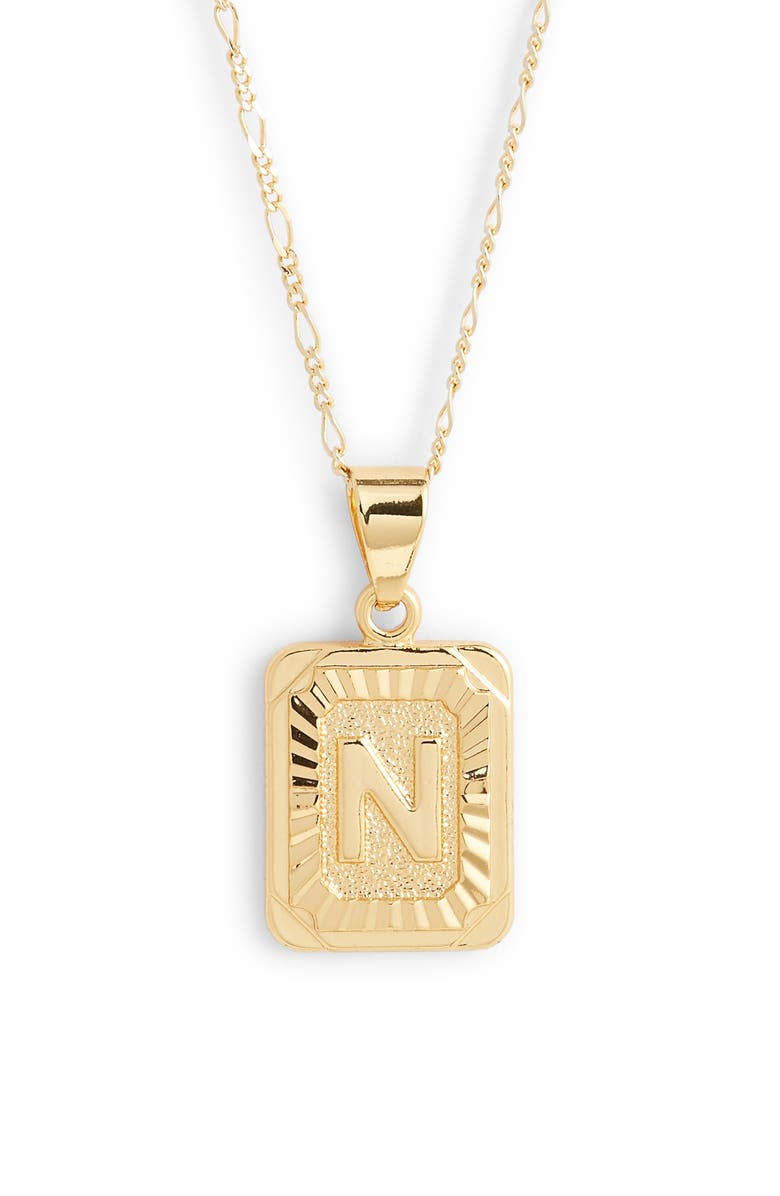 Initial Pendant Necklace ($50.00)
Add a personal touch with this initial pendant necklace, plated in gold.
Up Next: 21 fine jewelry picks from Nordstrom everyone's talking about