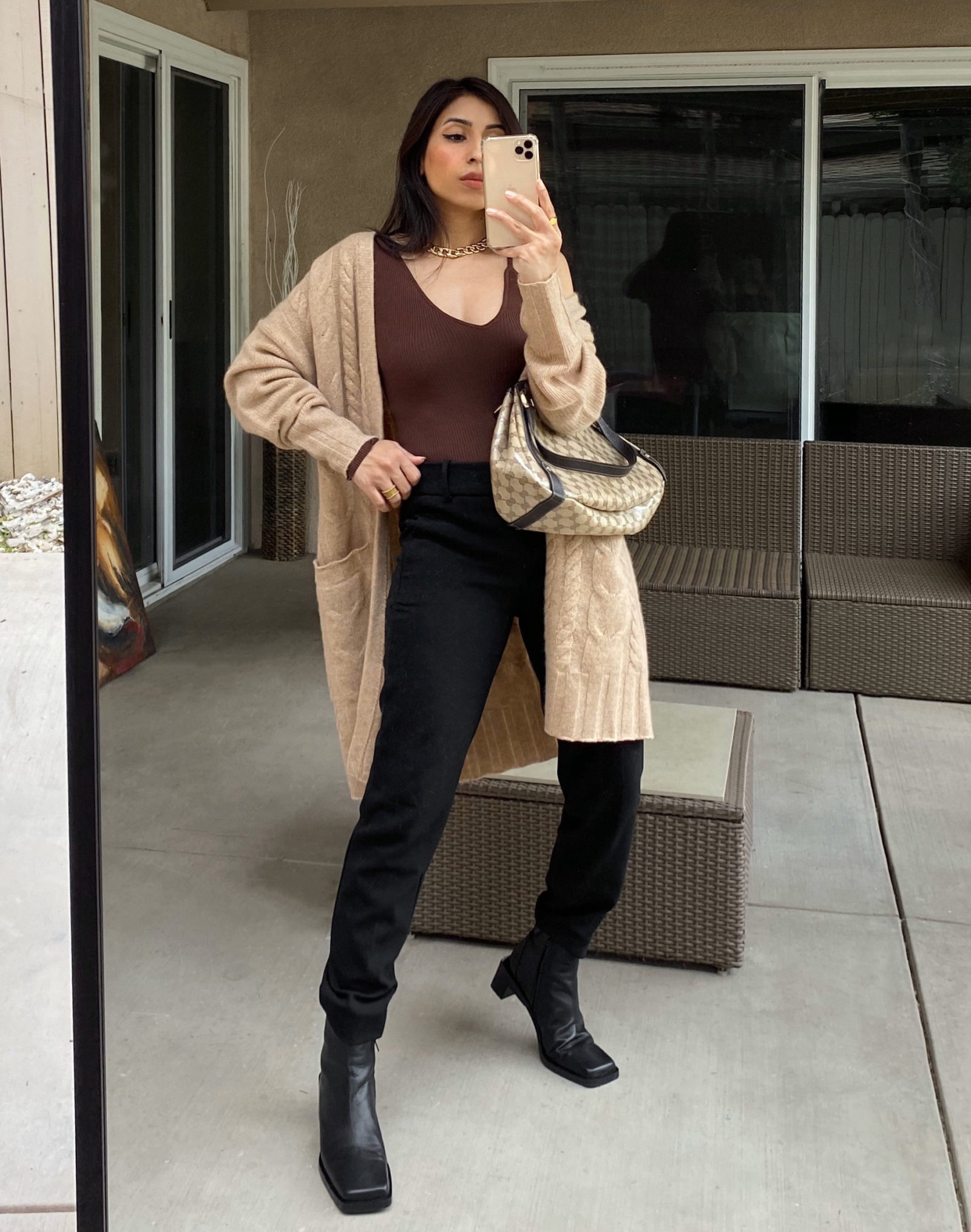 Fashion has the ability to instantly elevate your mood. We know that when we're in a bad mood, throwing on a pair of sleek boots or a chic jacket can make us feel happier and more confident. That's why we're thrilled when a new season comes around. It gives us a reason to switch out our wardrobe rotation and snag some top-notch pieces. But yes, gone are the days when you could spend a whole day shopping around with your girlfriends. We've all succumbed to online shopping now. But with all its merits, sometimes you can misjudge a product by its image, and the hassle of having to return it can get annoying. That's why we make it a point to shop the best selling items of the season. So we headed to Nordstrom and found 21 top-selling items that we fell head over heels and in love with. And the best part is, they're all available at a steal.
Derika Leather Boot ($239.95) $139.90
Smooth suede boot with a slouched silhouette and a structured heel that'll amp up any outfit effortlessly.
Print Comfy Pajamas ($55.00) $39.90
Do the holiday season the right way in these comfy and fun printed pajama set.
React Infinity Run Flyknit Running Shoe ($160.00) $119.98
Make your workout routine a hell of a lot more stylish in these Nike running shoes.
Classic Mini Fluff Genuine Shearling Bootie ($160.00) $99.90
Sink your feet into maximum comfort with these pair of genuine shearling booties.
Moto Ribbed High Waist Ankle Leggings ($69.00) $34.50
Highly sought after pair of leggings that feature moisture-wicking fabric with figure sculpting silhouette.
Off the Shoulder Sweater ($59.00) $29.50
Show off some skin while keeping warm in this off the shoulder sweater.
Double Breasted Peacoat ($58.00) $37.90
This double breasted peacoat is accented with tortoise shell patterned buttons and a slightly relaxed fit.
Initial Pendant Necklace ($50.00)
A classic gold-toned necklace with a letter engraved pendant that adds a touch of sparkle to your ensemble.
Everyone needs a comfy robe. Our pick is this plush, soft robe that's ideal for your cherished 'self-care' days or 'getting lazy' on the couch days.
Oshay Pointed Toe Bootie ($189.95) $99.90
Streamlined finish and a classic block heel will make these pair of booties your number one go-to.
Stunningly sleek coat with large, roomy pockets that'll accent your winter looks perfectly.
Nifty Pointed Toe Over the Knee Boot ($129.95) $79.90
Long over-the-knee boots that are insanely sexy and will instantly take your fits up a notch.
Cole Haan Hooded Down & Feather Jacket ($225.00) $112.50
Gear up and brave the cold in this quilted jacket that'll keep you warm no matter how unpredictable the weather may be.
Sophie Criss Cross Plush Bedroom Slipper ($29.95) $19.90
Feel comfy and look fabulous while strutting around the house in these plush slippers.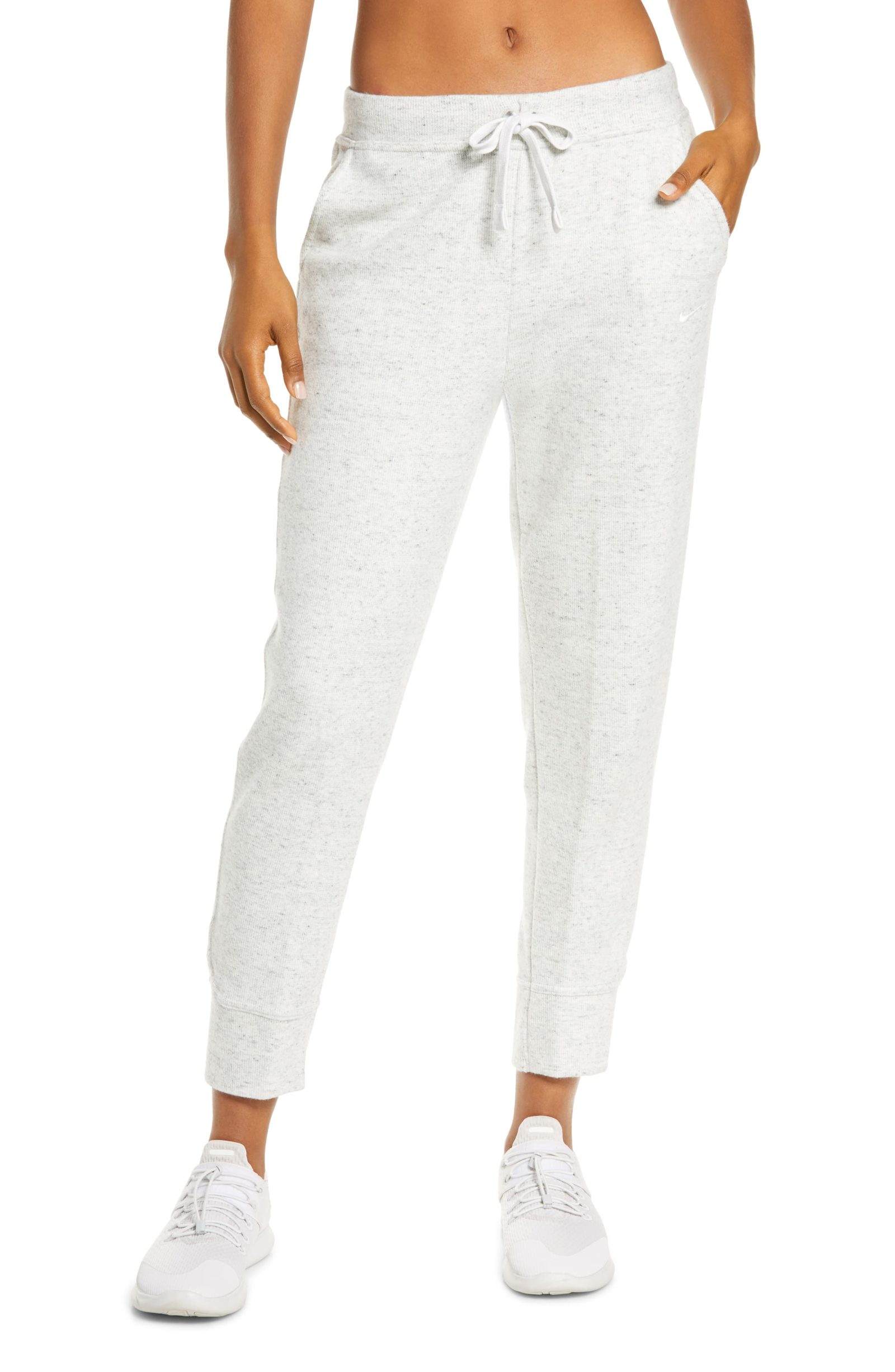 Thermal Fleece Tapered Pants ($75.00)
Relaxed joggers made from fleece that keep you cozy whether you're working out, running errands, or lounging at home.
Cozy Long Cardigan ($69.00) $39.90
A long, cozy cardigan is a must have for the season and our pick is this soft, neutral toned one that can be paired with almost anything in your wardrobe.
V-Neck Cashmere Sweater ($98.00) $57.90
Insanely soft and luxurious cashmere sweater with a flattering V-neck that'll keep you looking as good as you feel.
Parker Rivets Shoulder Bag ($295.00) $147.50
Add a pop of color to your outfits with this bright shoulder bag that's accented with gold studs and hardware.
Original Tour Short Packable Rain Boot ($145.00)
Chic and extremely durable rain boot that everyone needs in their closet.
Harmony Fleece Crewneck Pullover ($59.00) $29.50
A classic pullover that's simple to throw on and versatile enough to match any need.
Conform Underwire Full Fit Contour Bra ($70.00) $42.00

A nude bra is an absolute essential. They're ideal to wear under anything as it effortlessly disappears even under sheer clothing to give you a seamless look.
Up Next: 15 Fashion Finds For Winter That Are Insanely Stylish