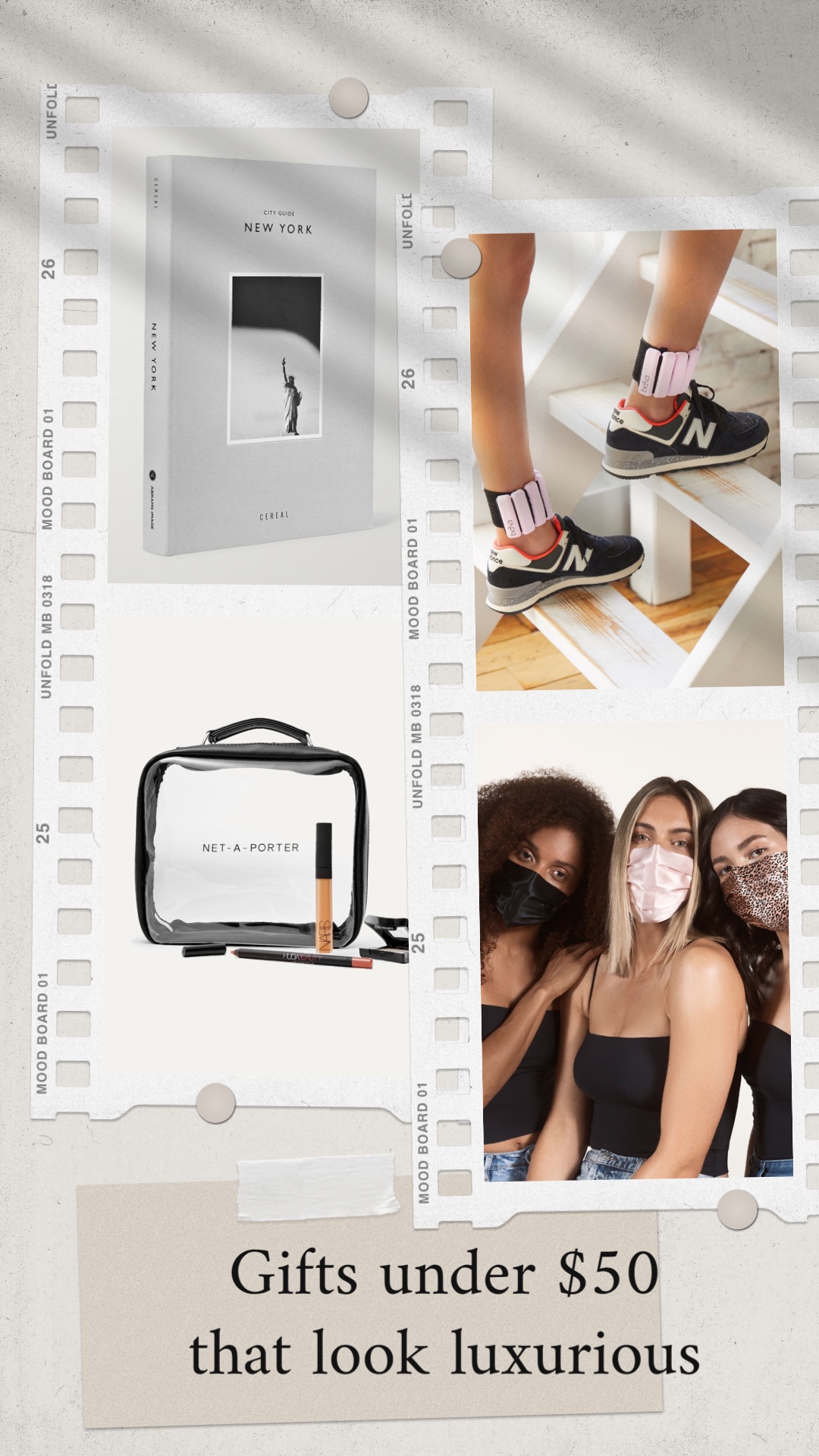 You want to treat all the special people in your life with lavish gifts this holiday season because they deserve it. But you'd rather not have it cost an arm and a leg. And, so begins the hunt for gifts that look opulent, but are actually affordable. While we understand that gifts like these are unbelievably difficult to find, we also know that where there is a will, there is a way. Finding expensive-looking yet pocket-friendly gifts is an art only a few can master. We believe that we're masters of this trade, and so, we have compiled a list of brilliant gifts under $50. Trust us, check out our picks below – you will not be disappointed. We have included luxurious silk masks, durable knick-knacks, a cozy throw and so much more. So keep your bank balance intact while pampering your favorites season with this festive list of items under $50.
Pure Silk Adult Pleated Face Covering ($39.00)
A washable and reusable face mask that's lined with cotton and features an outer layer made from luxe mulberry silk.
Cuffed Beanie with Faux Fur Pom ($29.00)
Soft beanie that's accented with a furry pom on top that looks as good as it feels.
Bala Bangles Wearable Weight Set ($49.00)
Get your fitness freak friend this weighted set that can be worn on the ankles and arms.
Indulge in the plush faux fur of this slipper that's a treat for your feet.
This silk eye mask is exactly what you need to induce a relaxing sleep routine.
Vie Oli UVC Phone Sanitizer And Wireless Charging Hub ($39.95)
This wireless charging hub features a sleek design and also sanitizes your most touched object to keep it germ free.
Christmas Cracker Set ($48.00)
What's not to love about a fragrance set? Gift this trio that comes in a festive themed package to fill your loved ones' lives with color.
Bliss Plush Throw ($39.50) $28.90
A must-have for the season, this incredibly soft throw is perfect to snuggle up in.
Vegan Faux Leather-Trimmed Perspex Cosmetics Case ($24)
Clean and sleek cosmetics pouch with a faux-leather trim that'll make your travels a lot easier.
Addison Stretch Bracelet ($30.00) $21.00
Stunning bracelet with gleaming crystals set along it's length that looks chic and luxurious.
Cereal City Guide: New York Paperback Book ($25)
Cereal City Guide: New York features interviews from New Yorkers, lists of museums, galleries, restaurants and much more about the Big Apple.
Tubéreuse Scented Candle ($36)
This best-selling fragrance is the ideal gift for the holidays. Fill up any room with this unique scent to invoke the spirit of the season.
We're Not Really Strangers Card Game ($30.00)
This festive season, get to know your loved ones even better with this quirky card game that comes with 150 simple questions and 2 dig deeper questions.
Pure Silk 3-Pack Skinny Hair Ties ($20.00)
Silk hair ties make for the most thoughtful gift and will be perfect as stocking stuffers. Made from soft silk, they prevent your hair from breaking and being pulled on.
Skittle Mini Stainless Steel Bottle ($26.00)
Pop-art style stainless steel bottles that are not only fun and adorable but also durable and efficient.
Up Next: Top 10 Holiday Gifts That We're Buying For Our Loved Ones