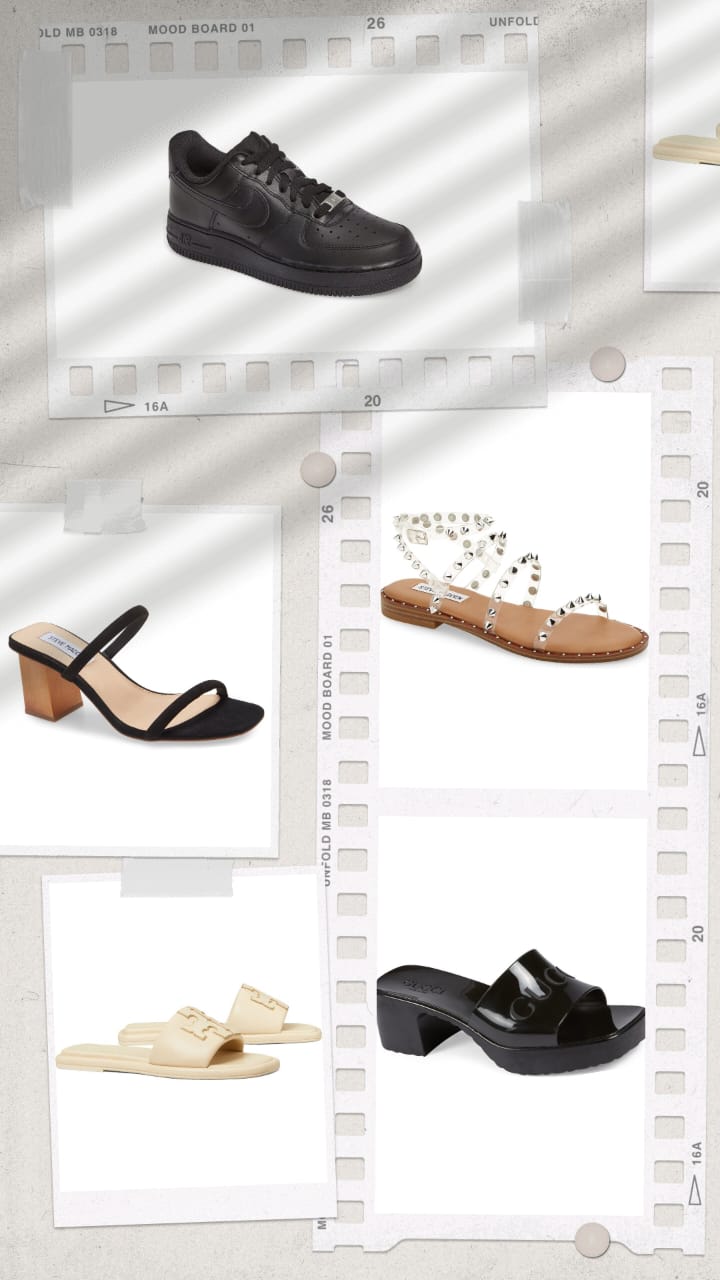 As the temperature continues to rise, your choice of trendy shoes increases at a pace. However, we are going back to our offices now, and we can't rely either on our comfy slippers or ritzy-glitzy heels. So, here we went through many pages on Nordstrom and picked the 17 most stunning shoes that are perfect for your 9-to-5 work pattern as well as for your after-work plans. Whether you are a freelancer or an office woman, these shoe styles will work for everyone.
Think classy neat booties, comfy slide sandals, and much more. There are many casually chic options waiting for attention ahead. So, before you stress out about not finding the perfect pair of shoes for your work, go ahead and explore our edit that we curated carefully and especially for you. Get ready to slay the work looks again because this year, we are getting back to normal life in the chicest way.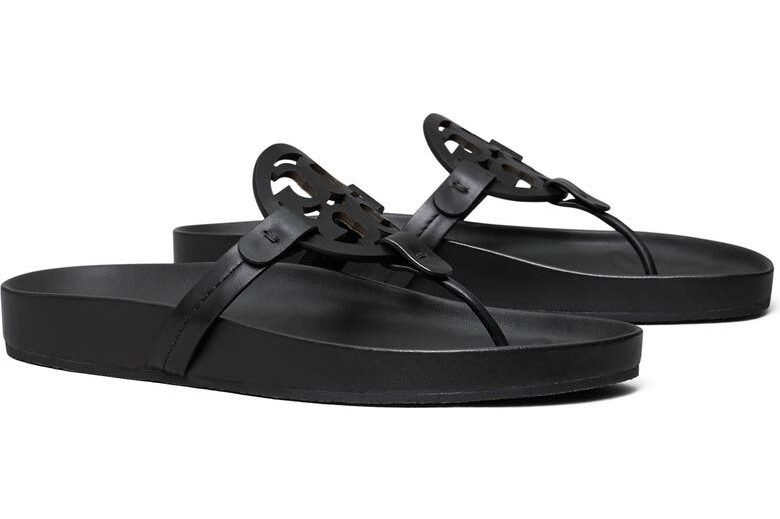 Tory Burch Miller Cloud Sandal ($198) 
You're guaranteed to feel comfy and sassy in these Tory Burch's sandals. The contoured footbeds offer a proper fit, and the top strap makes it a breezy pick for spring and summer outfits.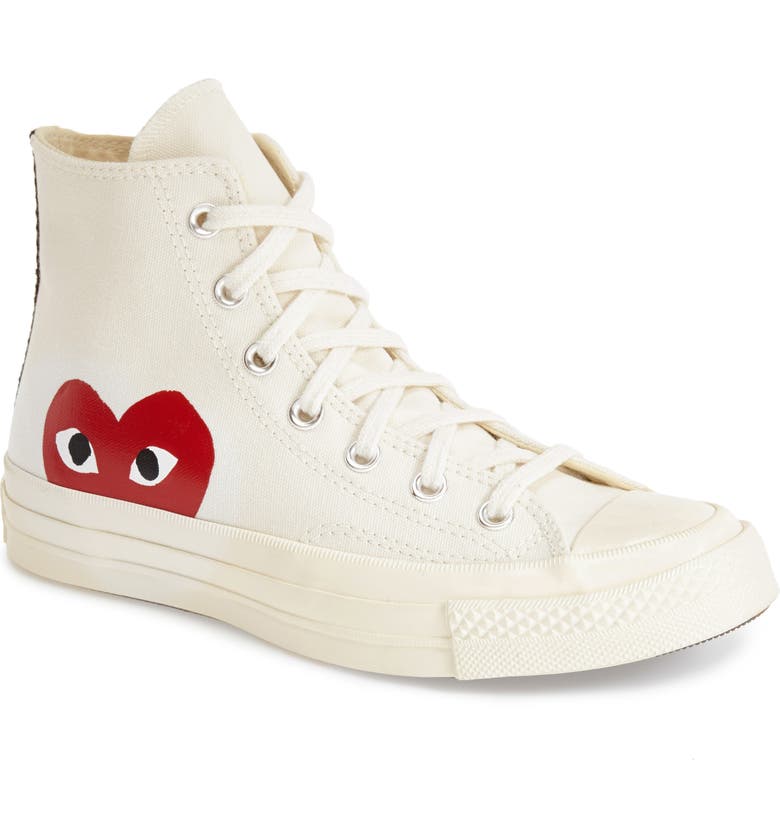 Comme Des Garcons Play x Converse Chuck Taylor® Hidden Heart High Top Sneaker ($150)
If you are a die-hard fashion fanatic, you can't miss out on these high-top sneakers. Also, the peekaboo heart at the side bottom of the shoes is so adorable. The vintage look of these shoes makes them a sartorial investment.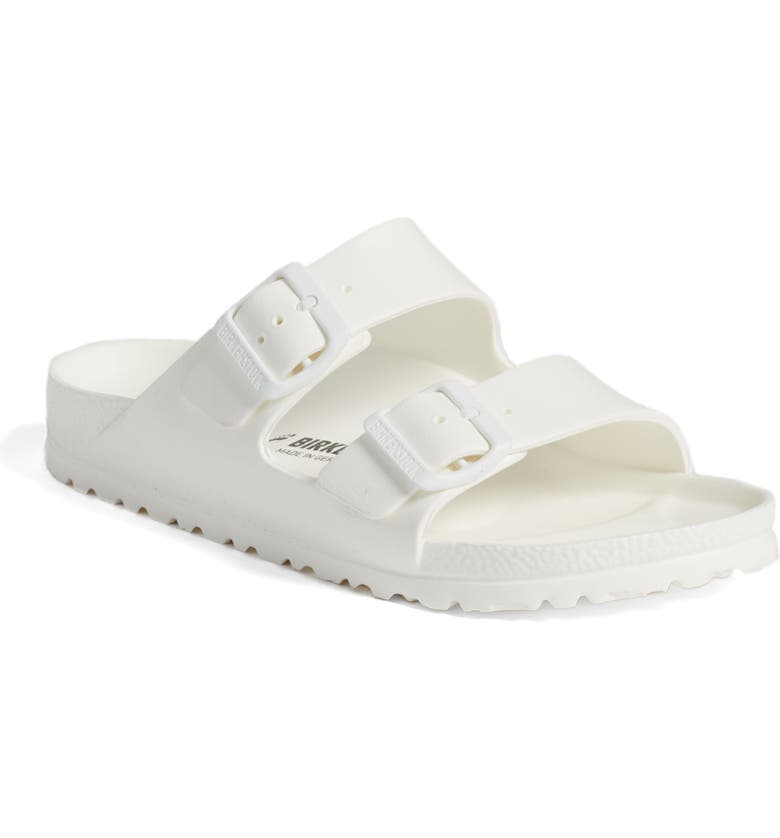 Birkenstock Essentials Arizona Waterproof Slide Sandal ($44.95) 
These classy cushioned sandals could be mixed and matched to work within a huge range of wardrobe. The rubber-like texture of these sandals is perfect for the scorching summer days waiting ahead.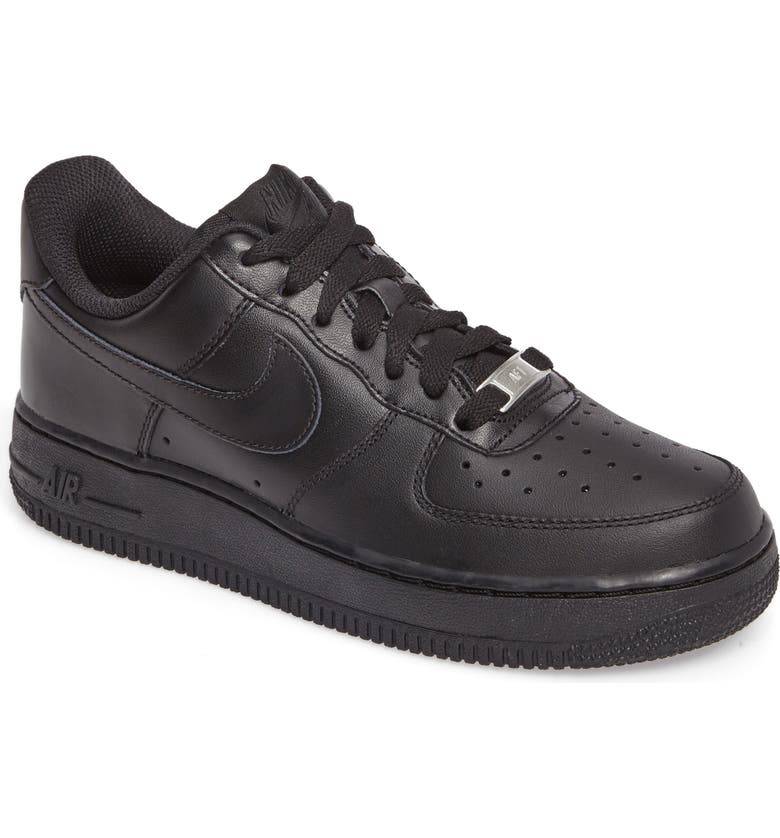 Nike Air Force 1 Sneaker ($90)
These sneakers are an instant mood lifter, thanks to the basic yet stylish detailing. The 80s inspired look of these shoes with a low-cut top will be soaring to popularity at a good pace.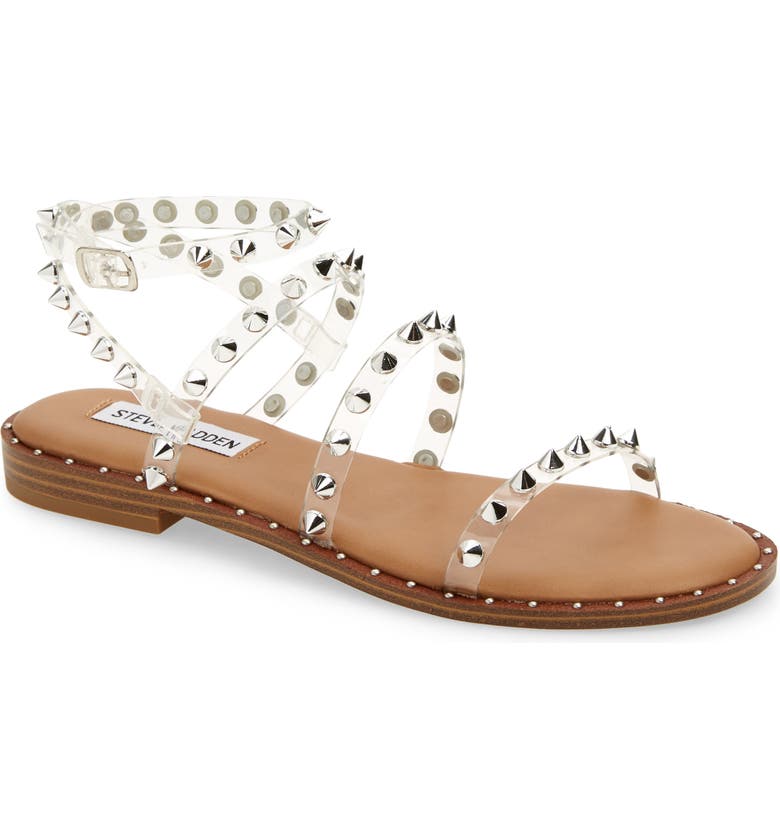 Steve Madden Transport Studded Strappy Sandal ($79.95) $59.90
End your styling drought by opting for this super trendy and voguish strappy pair of sandals. It offers spiky silver cones on the clear straps that create a contemporary look.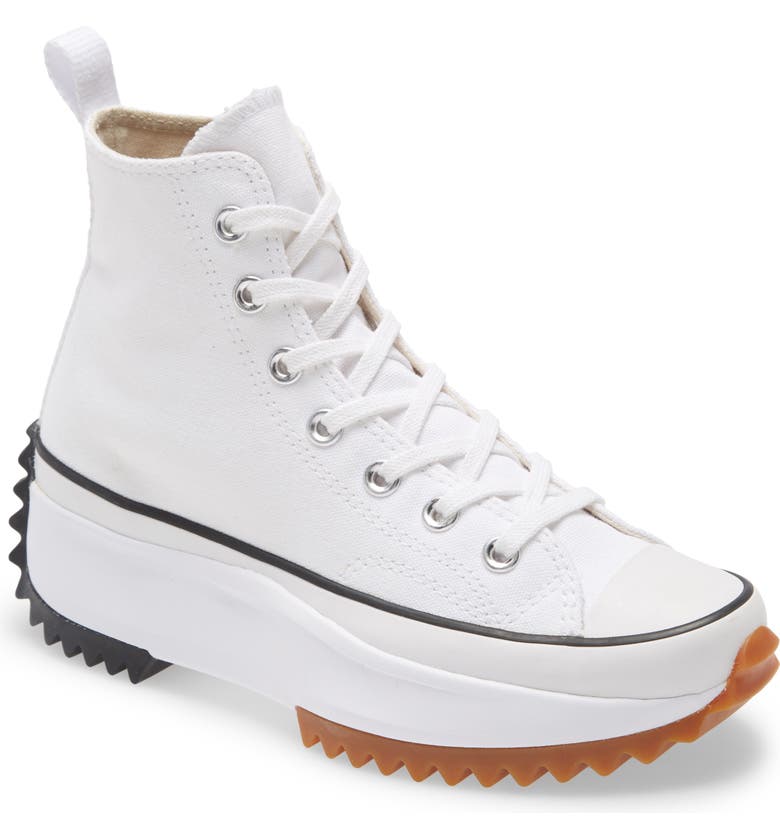 Converse Chuck Taylor® All Star® Run Star Hike High Top Platform Sneaker ($110-$120)
These sporty and trendy platform sneakers are here to make dressing fun and fashionable. The unique color combination and star frame of the heel will undoubtedly get you in the sartorial spotlight.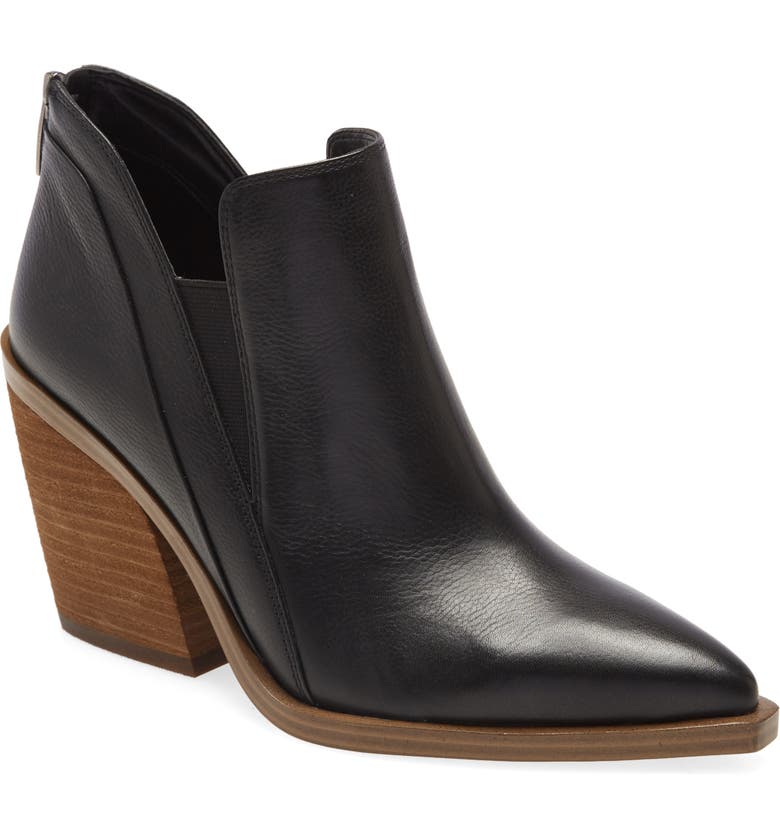 Vince Camuto Gradina Block Heel Bootie ($149.95) $59.97
Make every ensemble look seriously expensive with this block heel bootie. The western country-side vibe of the boots and pointed toes make it incredibly versatile and stylish too.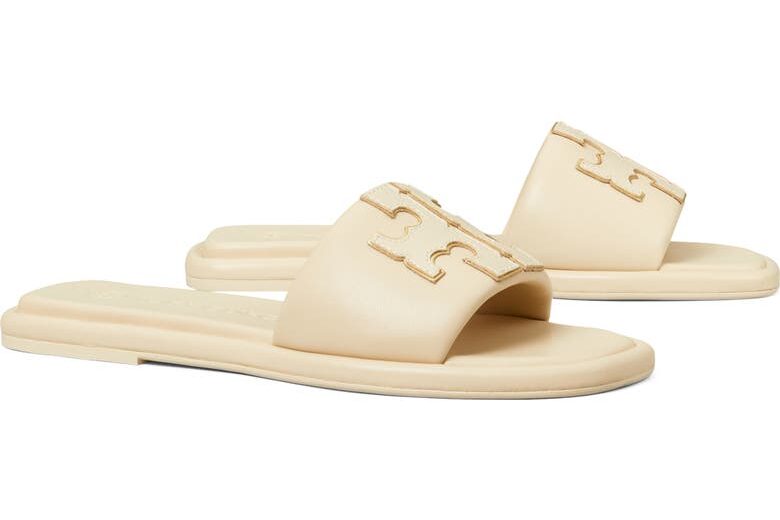 Tory Burch Double T Sport Slide Sandal ($198)
Amid the sporty sneakers frenzy, these sleek leather slides reign supreme. The subtle, neutral hue and Tory Burch logo embossed on the strap could really work with a range of ensembles and for different occasions.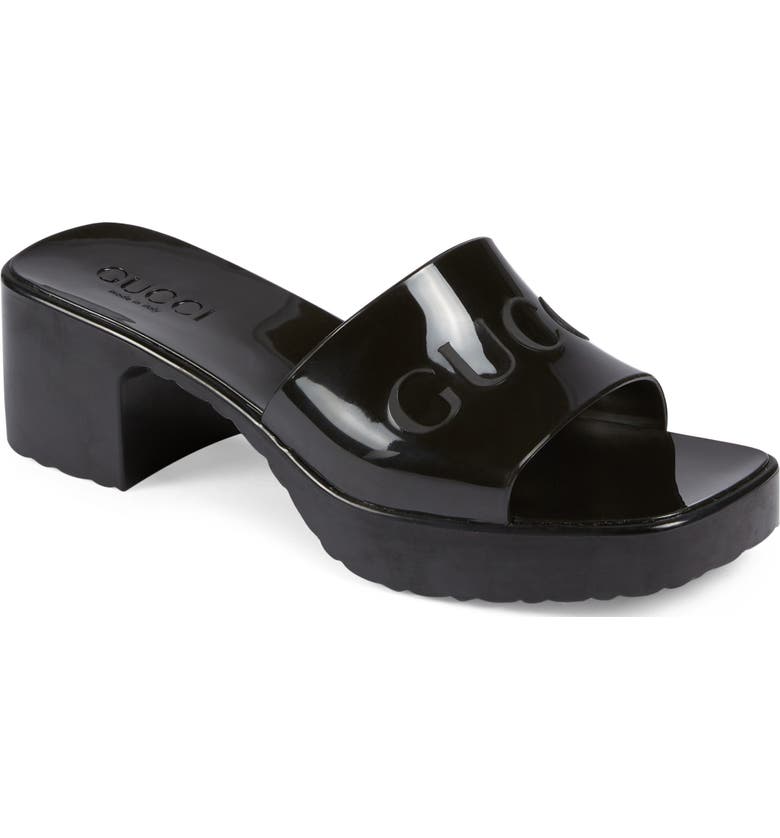 Gucci Rubber Logo Platform Slide Sandal ($350)
These Gucci slide sandals are on the easy-to-wear fashion spectrum. The chunky heel, glossy band, and logo on the top add a refreshing voguish twist to the entire essence of your wardrobe.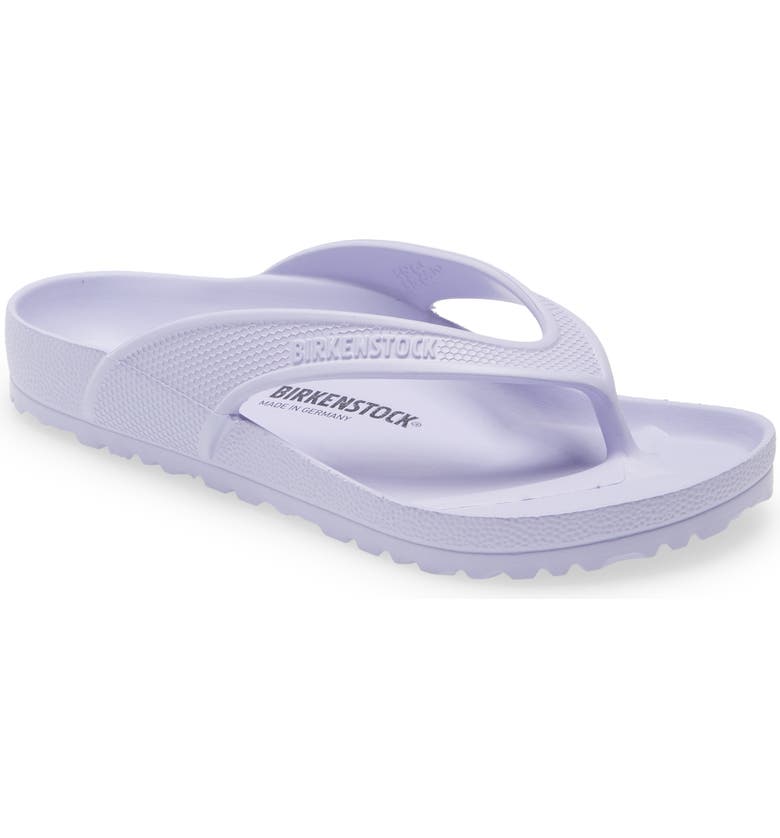 Birkenstock Honolulu Flip Flop ($39.95)
Even if you are picking flip flops for work-from-home, make sure you pick the chicest one by opting for this Honolulu flip flop. The pastel purple color and lightweight sole make it a must-have for every style enthusiast.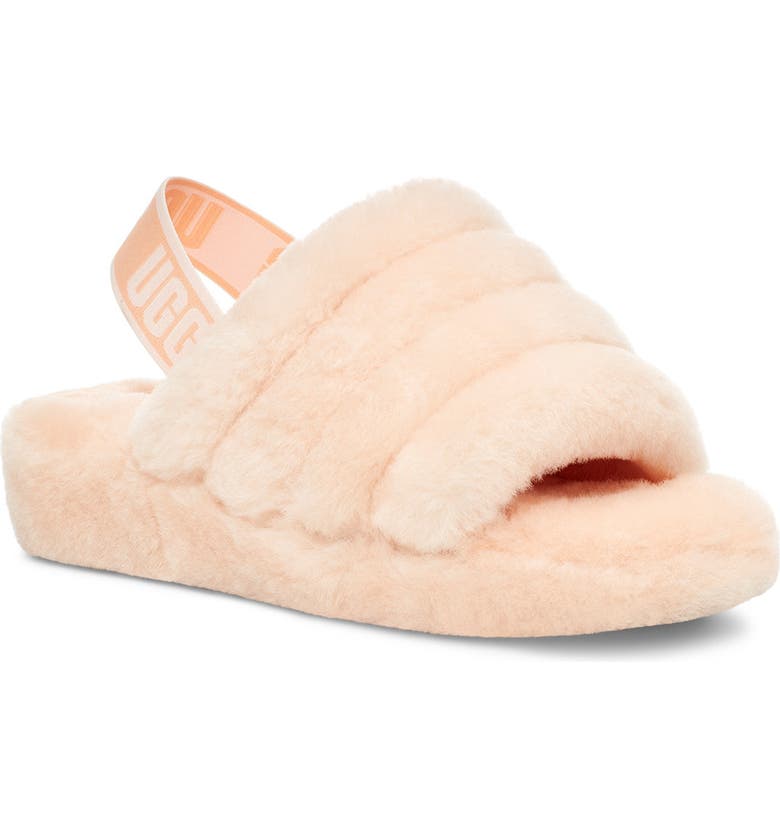 UGG Fluff Yeah Genuine Shearling Slingback Sandal ($99.95–$110)
Pamper your feet with these shearling slingback slippers. The cozy and soft feels of these sandals are here to stay for a long time. Even the adorable color makes it a must-have for every fashionista.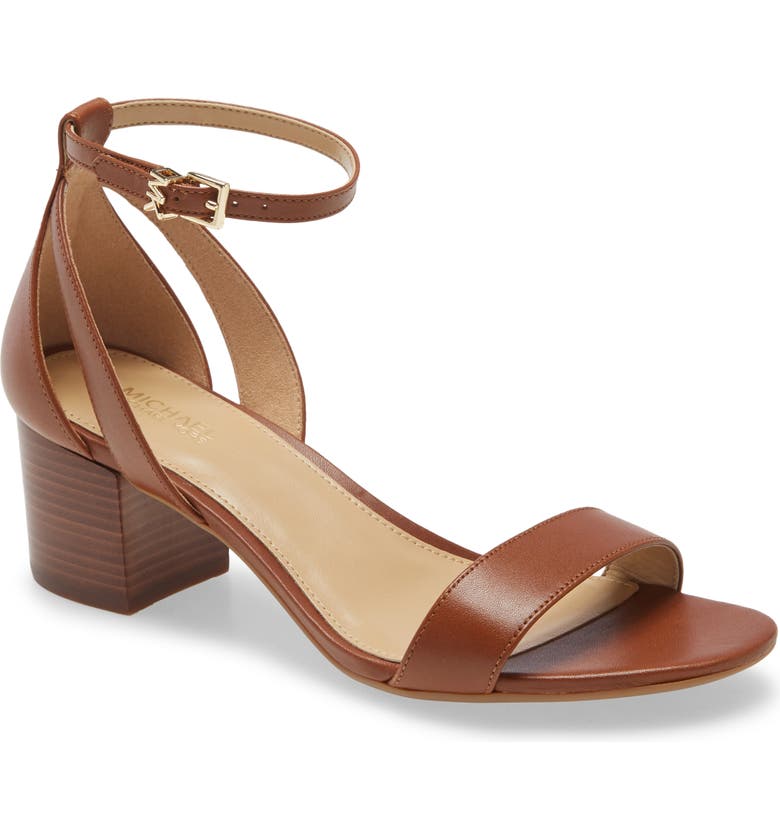 Michael Michael Kors Cardi Flex Ankle Strap Sandal ($99–$110) $59.40-$66
Styling opportunities are endless with this ankle strap sandal. The chocolatey nude tone of this sandal is perfect to be mixed and matched with every kind of outfit in your wardrobe.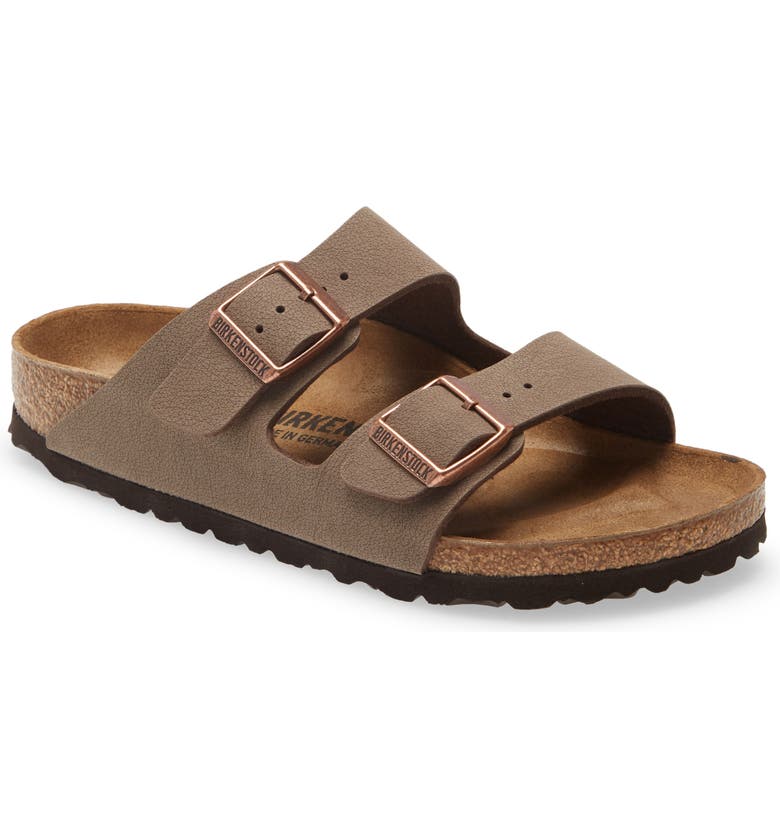 Birkenstock Arizona Sandal ($99.95) 
Missing a small dose of fashion inspiration? Step in these sandals offering soft leather-like fabric. The stylish brown hue and vintage-inspired buckles take this pair of sandals to a whole new level.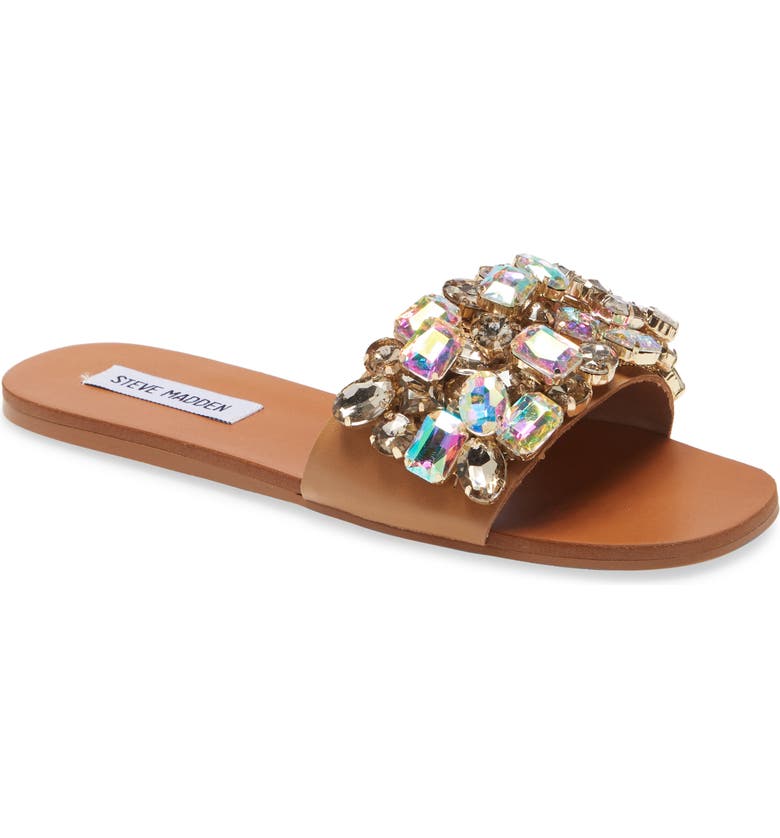 Steve Madden Brionna Embellished Slide Sandal ($79.95)
This pair of sandals is perfect for your workday and after-work plans as well. The embellished strap and flat sole is perfect in its own way. You can wear it with dresses, skirts, and other casual outfits too.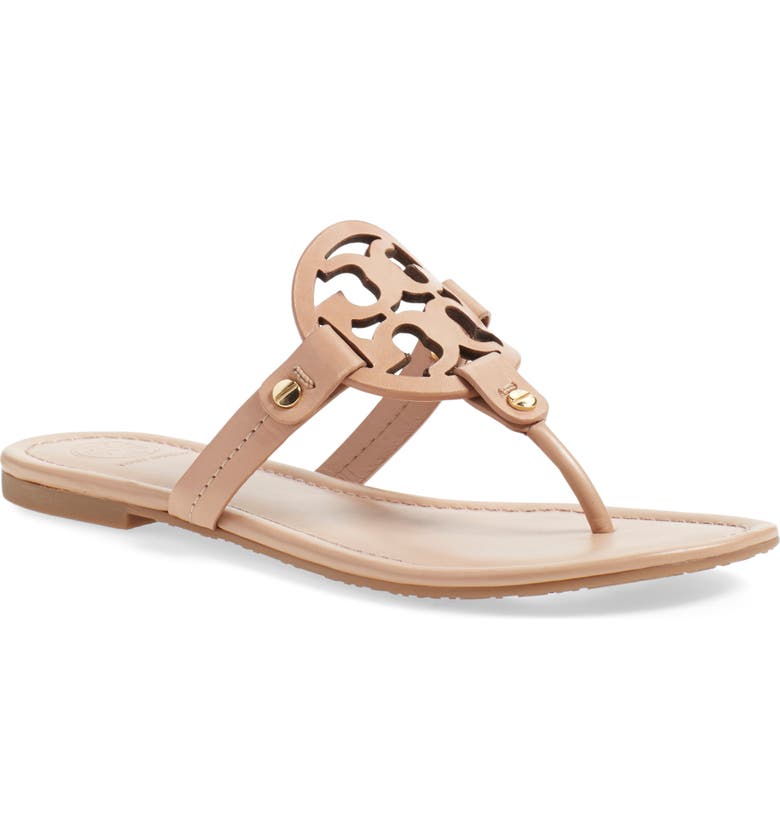 Tory Burch Miller Sandal ($198)
This sandal masters the perfect balance of trendy and basic with comfort. Perfect for beachy days, wear these sandals with your breezy summer dress and you can thank us later.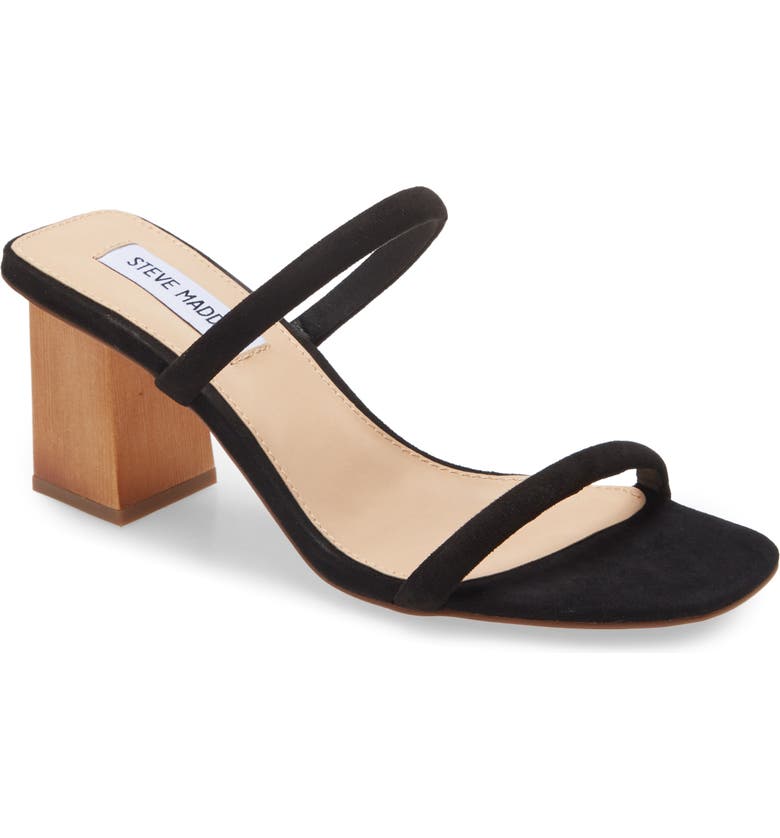 Steve Madden Honey Slide Sandal ($79.95–$81.95)
The beauty and sass of this sandal lie in its clean and crisp design. The blend of black and neutral tone is made to elevate your spring/summer wardrobe up for success, no exaggeration!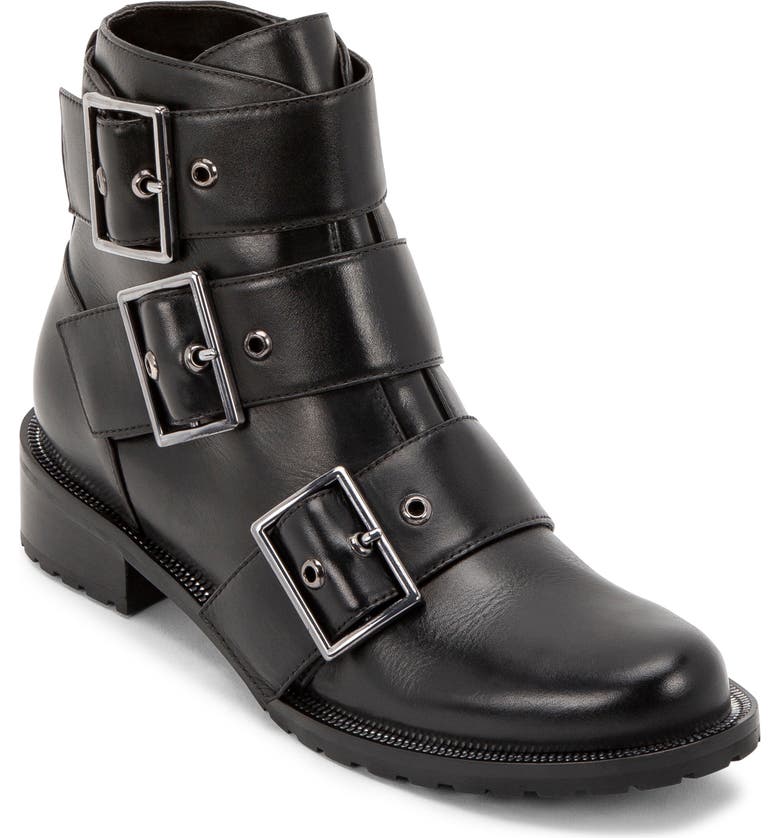 Blondo Camila Waterproof Bootie ($169.95) $49.90
This pair of boots is melding posh with punk by featuring buckled straps and a biker attitude. The zipper teeth on the welt also exude high fashion touch.
Up Next: 21 gorgeous sweaters that are perfect for the transitional weather