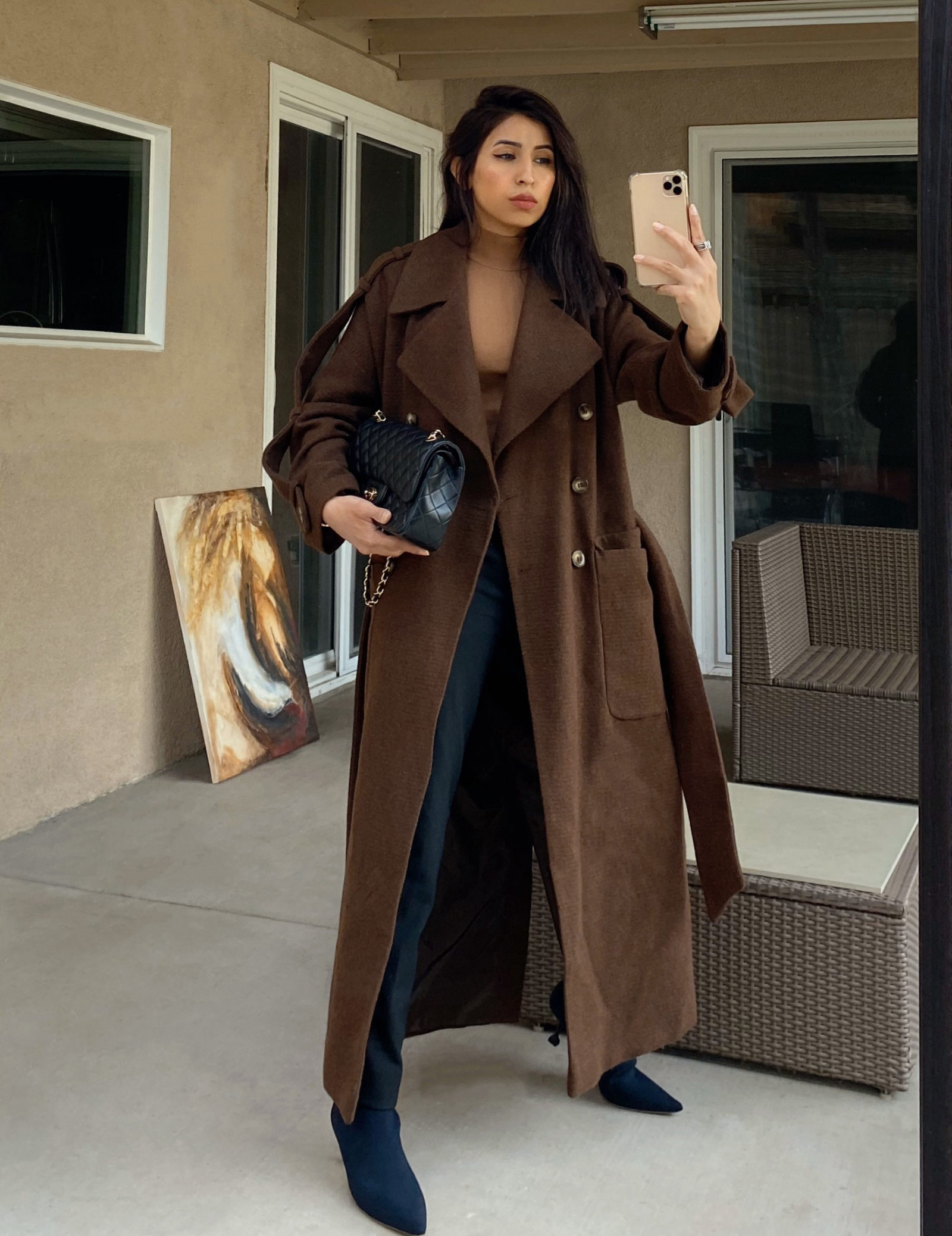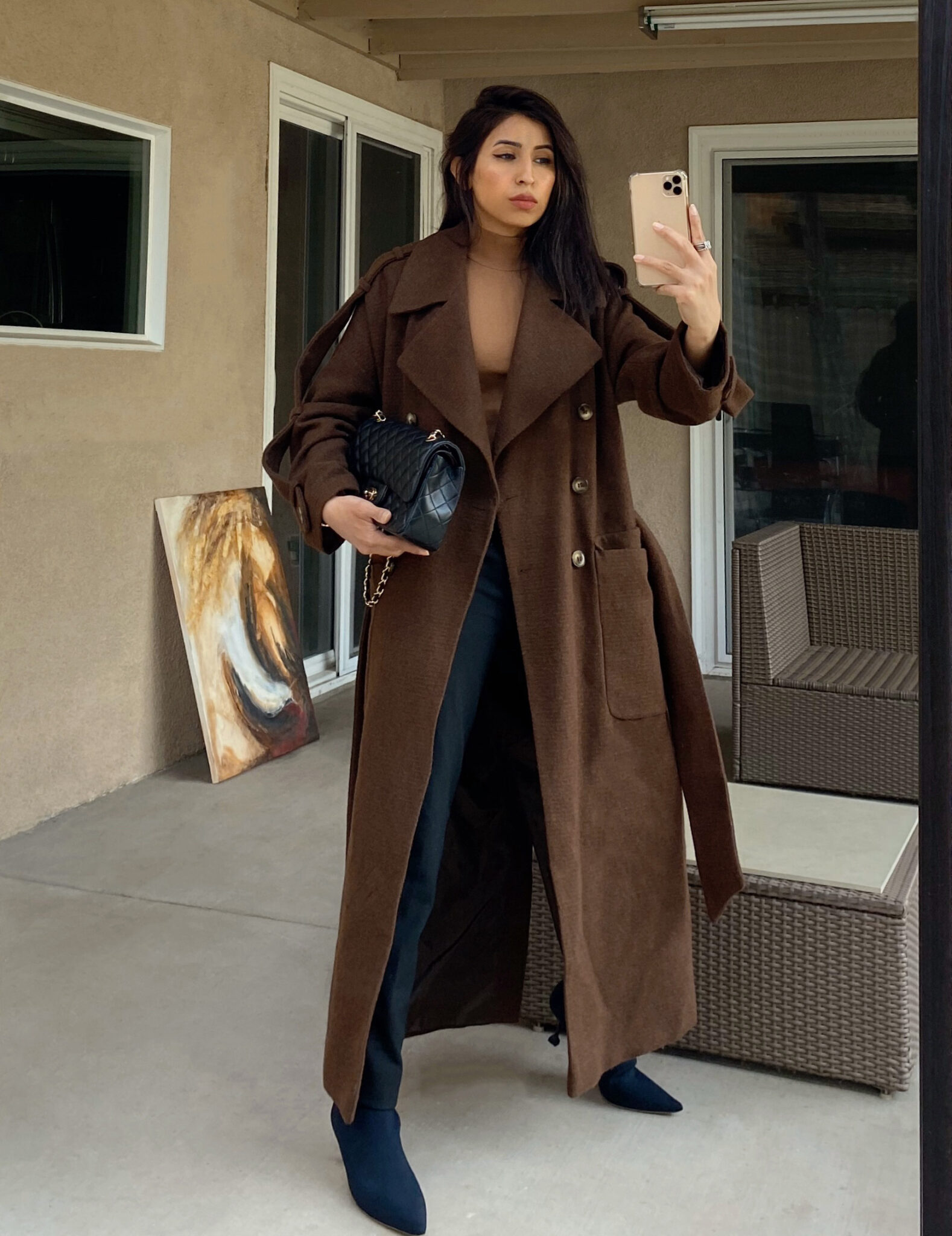 In the fashion world, there's no bigger inspiration to turn to than the French. Maybe it's because they live in the fashion capital of the world. But there's no denying that the 'French-girl' aesthetic is majorly alluring. Their je ne sais quoi effortlessness and signature low-key style is a muse for us. While it may look impossible and inherently Parisienne, it most definitely is achievable. 
If your wardrobe is in need of some glamour français, then check out these trends that French 'It' girls are into this Fall, including cropped cardigans, trench coats, head-to-toe browns, and chunky boots from Nordstrom.
If you think that the color brown is dull and boring, think again! The beginning of the year brought neutrals to the limelight, the end of the year is bringing dark neutrals to attention, with brown at the forefront. With multiple designers showcasing the hue at Paris Fashion Week, it trickled out onto the streets of France and into the Instagram feed of trend-setters. From tan to cocoa, update your wardrobe with this trend to look ultra-hip. 
Brooke Double Breasted Long Coat $135.00
Leather has dominated all the 2020 runways. With most brands taking a socially conscious step and previewing faux-leather on the runway, leather trousers have gained back its popularity. After making its comeback in France, the fabric quickly got love from the likes of Kylie Jenner, Meghan Markle, Emily Ratajkowski, and more. Leather trousers are here to stay for Fall and Winter, so the only smart thing to do is to grab them ASAP.
x Atlantic-Pacific Faux Leather Trousers $99.00
Crop Straight Leg Faux Leather Pants $59
We've done sweaters, hoodies, cardigans, and everything in between. Just when we thought sweater weather clothing couldn't be reinvented, Fall 2020 brought us something even better – cropped cardigan sweaters. Obsessed would be an understatement to describe our feelings towards these dreamy, cozy knit sweaters. We've caught a slew of fashionistas in these trendy cardigans and we want in!
Ivory Cozy Crop Cardigan $89.00
Trench coats are a French fashion staple, especially for Fall. This versatile outerwear piece instantly transforms a dull look into a chic ensemble. We've seen these coats reimagined into a million different styles, but we are totally partial to this year's camel hues and leather composed trenches.
Double Breasted Faux Leather Trench Coat $143
Faux Patent Leather Trench Coat $89
Yes, we saw this coming. The biggest boot trend for the cold seasons this year is chunky lug sole boots. They were all over F/W 2020 catwalks and our favorite retailer Nordstrom holds some incredible re-iterations. Not only are they ultra-chic, but they're also very comfortable to walk in. They elevate everything from Chelsea boots to heeled booties with an effeminate twist.