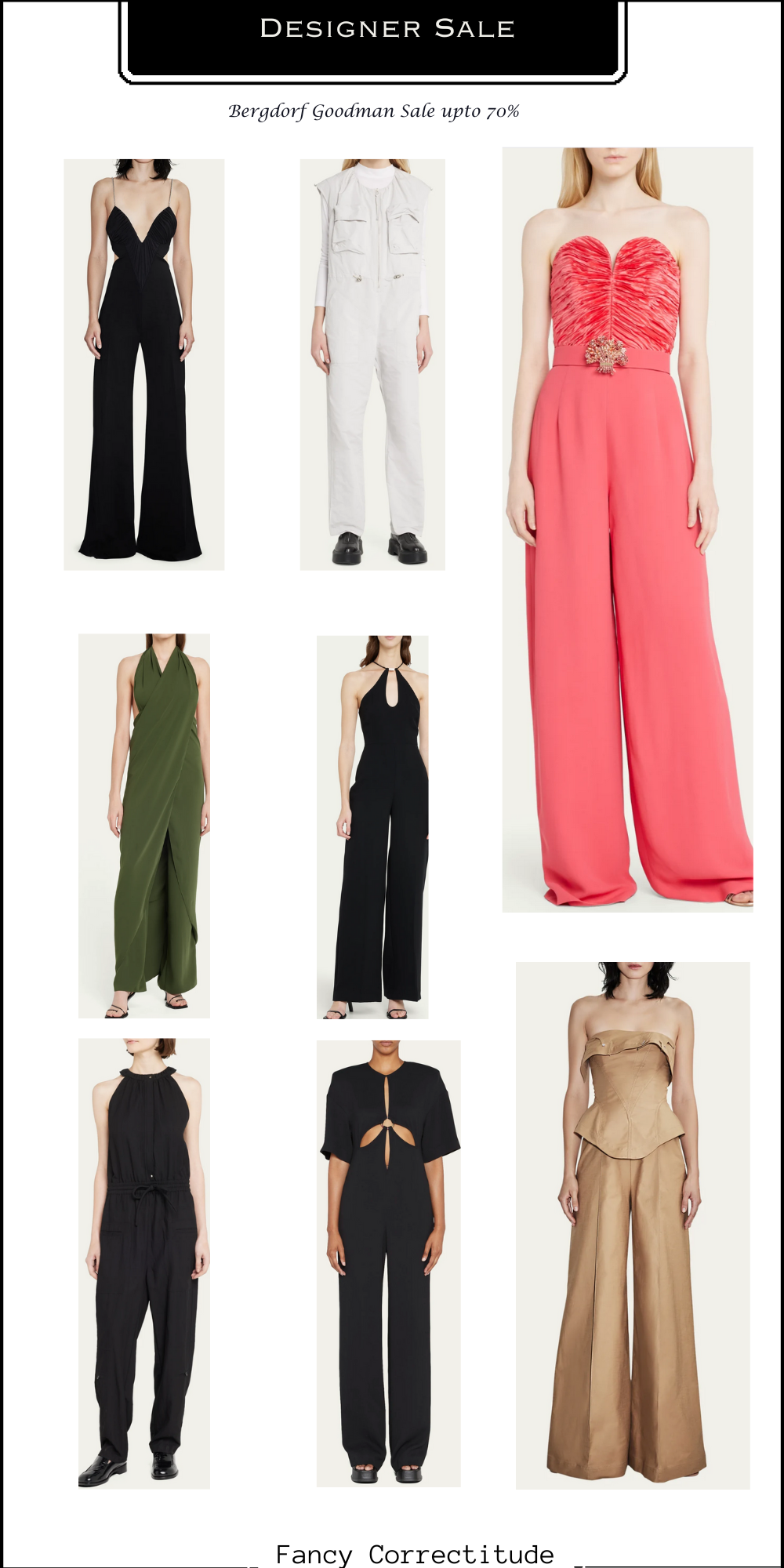 Charting the history of jumpsuits places them in an iconic historical context, tracing back a century when they were initially donned by parachuters for aerial leaps. As time advanced, jumpsuits underwent transformations, transitioning into a staple of casual women's clothing. Their origins can be likened to the dungarees worn by boys, initially targeted towards young girls. However, as the years progressed, women embraced jumpsuits as a means to blend style with empowerment. In contemporary times, jumpsuit designs have diversified, exuding an air of chic elegance and sensuality, aligning seamlessly with modern fashion trends.
For those enamored by jumpsuits, there's no need to delay. The epic Bergdorf Goodman Designer Sale is now in session, presenting an enticing array of offerings across all categories. Among these treasures, we've curated the finest jumpsuits from the collection, each a testament to the effortless beauty that you're destined to carry with grace. Explore this selection, where every piece is priced up to 70%, enabling you to partake in a superb shopping experience that's nothing short of exceptional.

Gabriel Strapless Plunge Corset Jumpsuit($1,895.00) $473.00
This sexy corset jumpsuit accents with a ruched corset bodice and strapless plunge neckline.
2. Halston

Ema Cutout Wide-Leg Halter($545.00) $163.00
Add this classy stretch crepe jumpsuit featuring a front cutout and a rhinestone-embellished metallic bar to your wardrobe.
3. ANDREW GN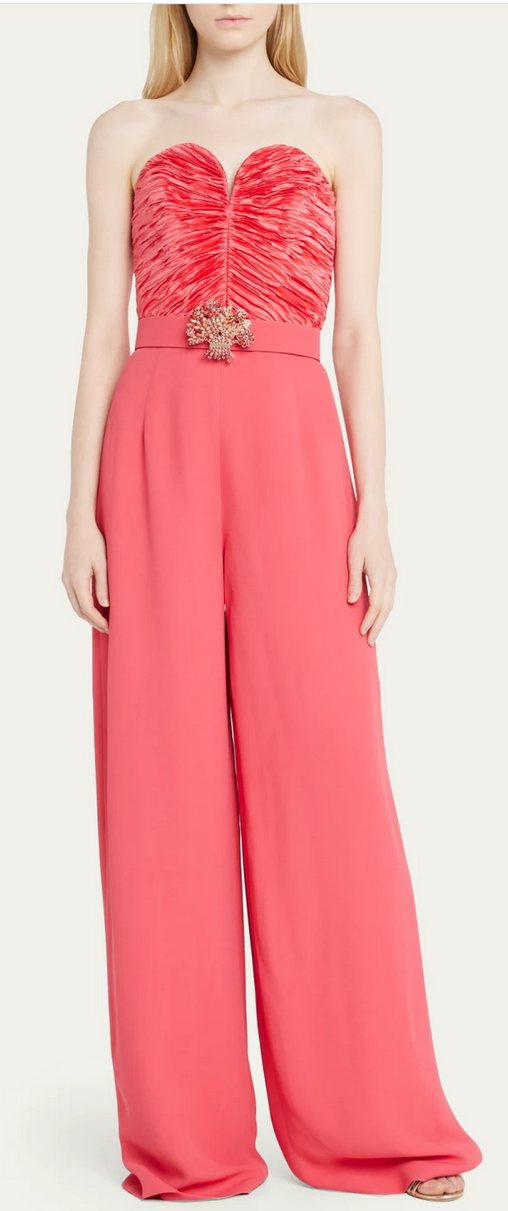 Strapless Plisse Belted Jumpsuit($3,550.00) $1,065.00
This sleeveless belted jumpsuit gets a new definition with the flattering sweetheart strapless neckline.

River Valley Crepe Halter Jumpsuit($1,350.00) $337.00
You'll slay in this twisted halter neckline; self-ties at nape jumpsuit.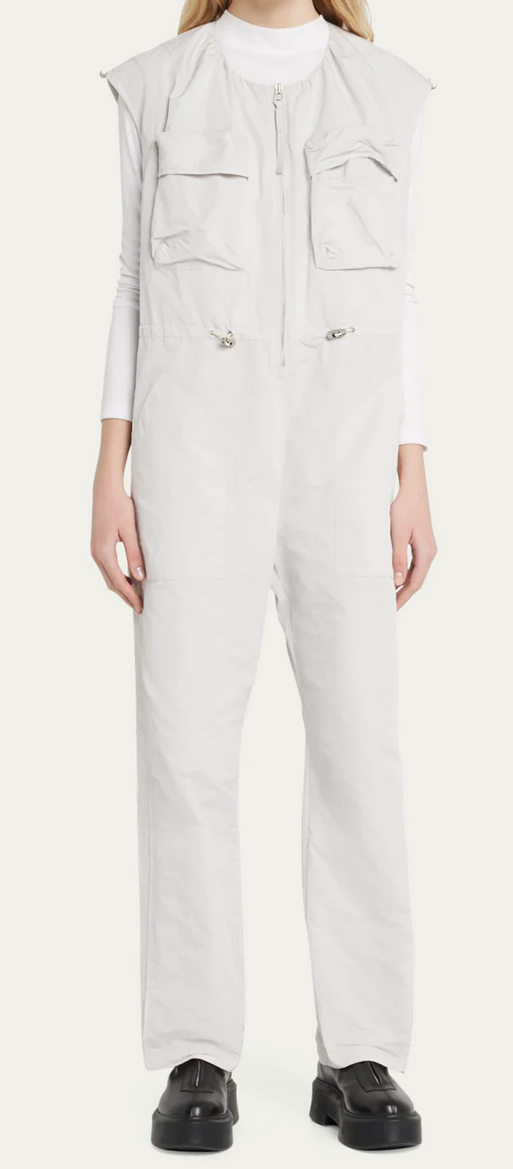 Parachute Sleeveless Cargo Jumpsuit($745.00) $186.00
These comfy cargo jumpsuits featuring flap pockets and a drawstring waist are just perfect for outdoor activities.
6. Et Ochs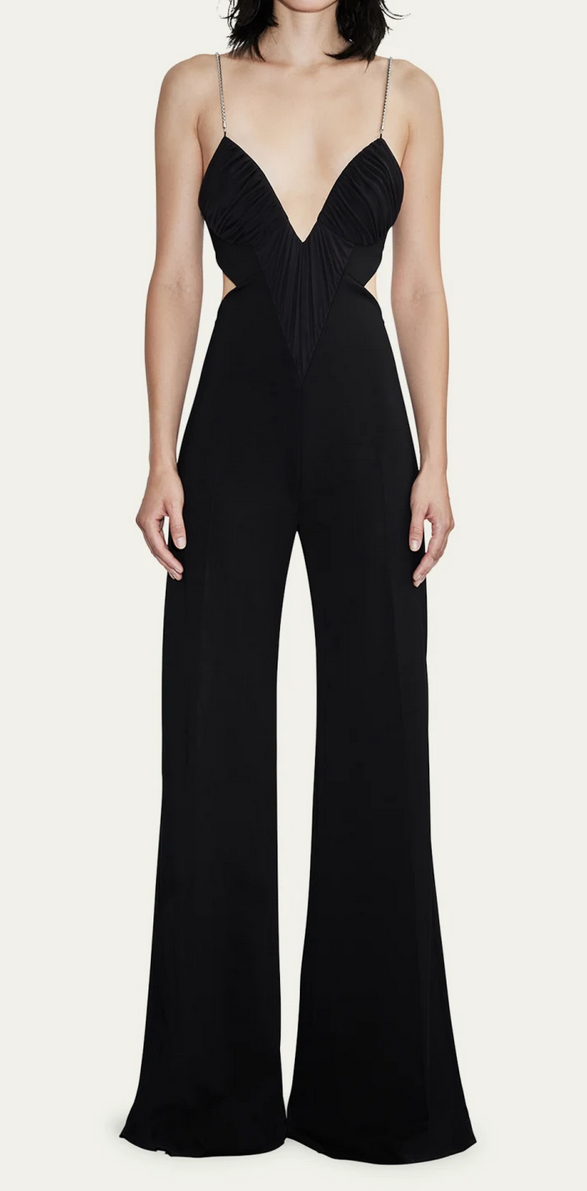 Adam Ruched-Front Plunge Jumpsuit($1,695.00) $1,017.00
This ruched-front jumpsuit has side cutout details and rhinestone chain-style straps, perfect as a party outfit.
7. Proenza Schouler White Label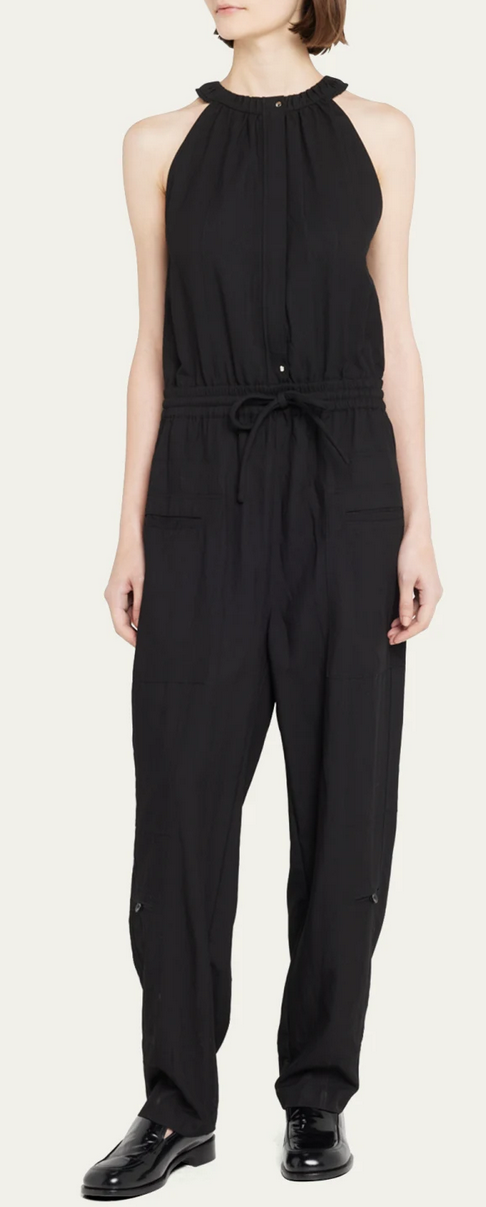 Drapey Suiting Sleeveless Jumpsuit($650.00) $162.00
This unique sleeveless jumpsuit features a high neckline and drawstring waist in a rayon-blend material.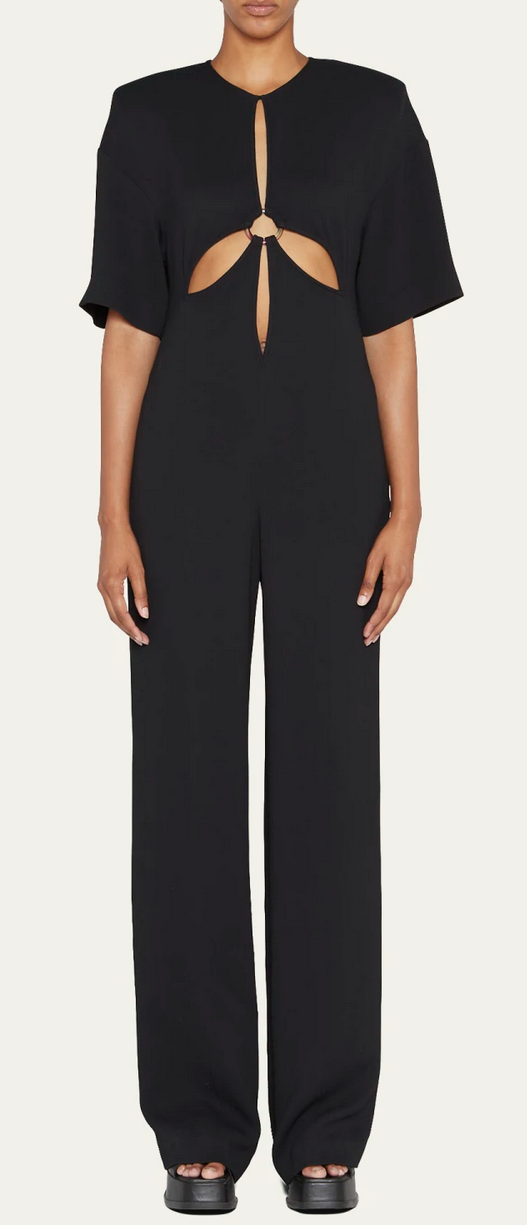 Cutout Straight-Leg Jumpsuit($2,200.00) $660.00
The o-ring cutout detail, crew neckline elbow-length sleeves jumpsuit is too classy to resist.
9. Et Ochs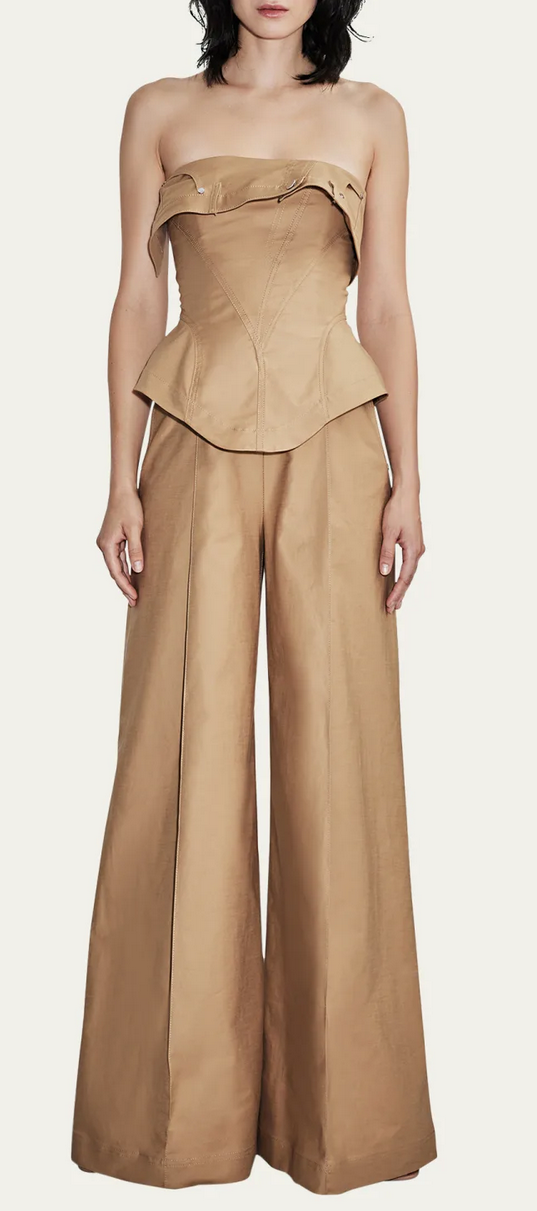 Hudson Corset Jumpsuit w/ Draped Denim Styling($1,595.00) $957.00
A corset-style bodice with a draped denim button/zip front detailed jumpsuit.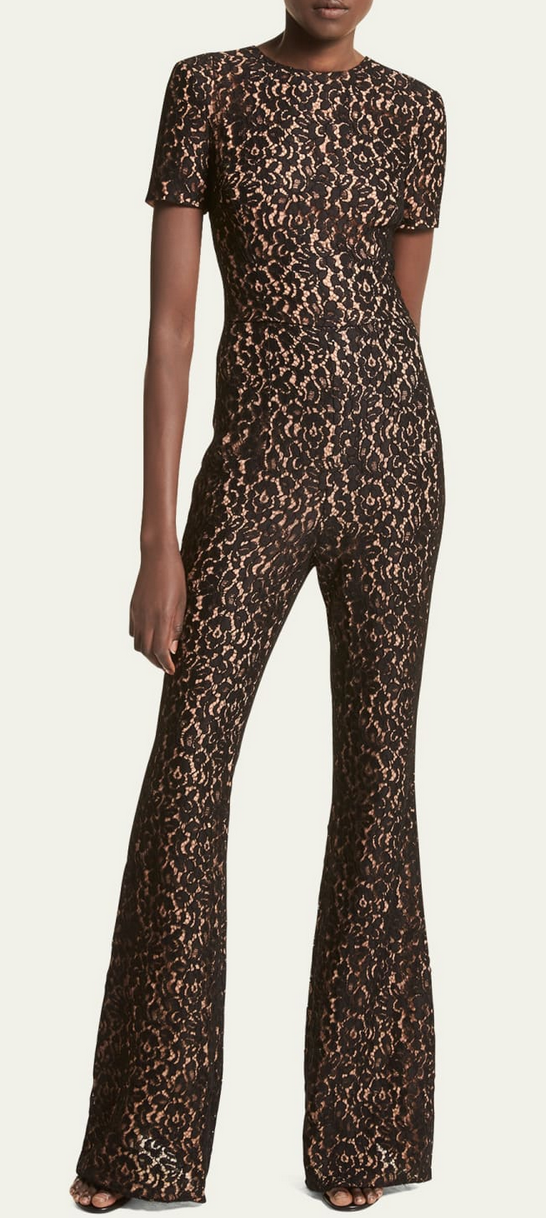 Floral Lace Flare Jumpsuit($2,990.00) $897.00
Designed with a floral lace jumpsuit with a crew neckline short sleeves and flared legs an ideal one for informal days.