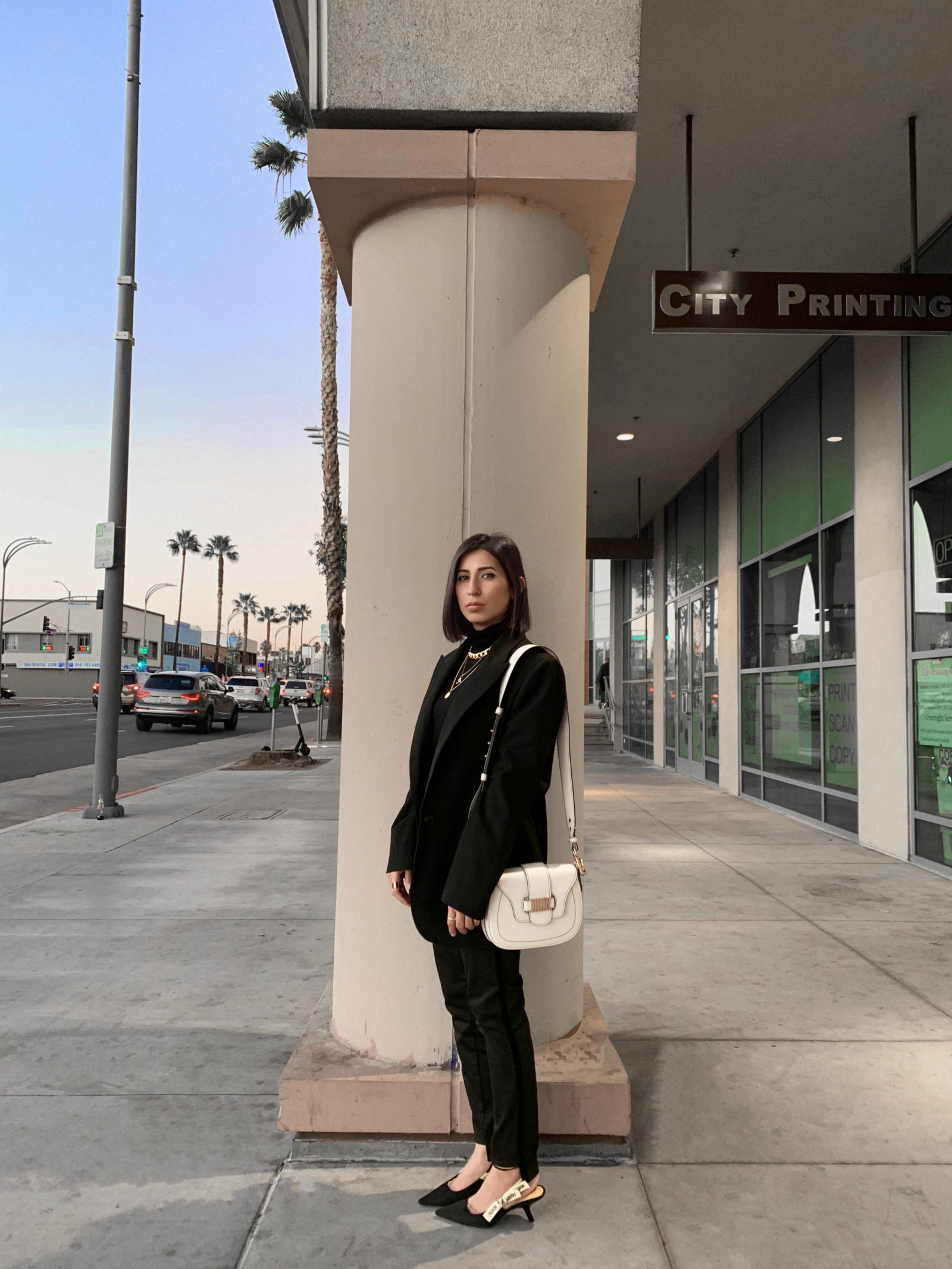 New fall wardrobe is just a scroll away
Finally, it's happening; our summer clothes have started becoming distant, our wishlists have changed from floral, pastel crop tops to plaid shirts and blazers. We are set to embrace the new season. Fall is just around the corner & Nordstrom will save us from the misery of being fashionably unequipped. We have curated the top-selling items for you & we bet these picks will sell out fast.
Glacier Furry Fleece Quarter Zip Jacket ($89)
Looking for a jacket that's snuggly, warm, and chic? We think we just found it!
Leopard Print Cotton & Silk Dress ($295)
Fine tuning our fashion sense is easy with this dress.
Bias Cut Midi Skirt ($79)
When chicness is your norm, this midi skirt is an upgrade!
One-Sleeve Midi Dress ($498)
Everything about this dress makes us swoon.
Faux Patent Leather Trench Coat ($149)
Fashion girls love a leather trench coat like this.
Raglan Crop T-Shirt ($14)
We have spent our summer in tees and we don't see that changing in fall as well.
Ditsy Floral Flare Trousers ($25.98)
The vintage diva vibes of this pair of trousers is so drool worthy.
Laura High Waist Belted Ankle Pants ($59)
We don't think we'll ever comer across any fashion blunder when we have these pants.
Classic Ex-Boyfriend Shirt ($78)
The perfect choice to toss on denim jeans and shirt.
Rey Canvas & Croc Embossed Leather Shoulder Bag ($295)
Time to up our accessories collection with this shoulder bag.
The Rickie Mock Neck T-Shirt ($30)
New York and L.A fashion girls are obsessed with this mock neck t-shirt.
Flora Underwire Bra ($70)
This seamless bra will go perfectly with your favorite sweaters and hoodies.
Magma Short Boot ($250)
We can imagine so many outfits that'll be complimented by this boot.
Studio Lite High Waist Pocket 7/8 Leggings ($65)
Prepare to see this pair of legging everywhere.
Plaid Boyfriend Blazer ($99)
Channel your inner boss lady.
Addison Long Sleeve Dress ($249)
We are never taking this dress off once we buy it.
Boston Genuine Shearling Lined Clog ($164)
See ya soon basic sneakers, we now have this!
Flower Print Mesh Long Sleeve T-Shirt ($38)
From denims to trousers to skirt, this one will go with everything.
Fluffette Slipper ($89.95)
We don't think we'll ever find anything cuter than this.
Dasha Chelsea Boot ($179.95)
Pair this with every favorite fall item you have.
Satin Short Pajamas ($59)
Sweet dreams are on the way with this satin short pajamas.
High Waist Skinny Jeans Button-Through Edition ($89.90) 
This looks costlier than its real price.
Silk Adult Pleated Face Covering ($39)
Cover your face in the most fashionable way with silk face covering.
Sportswear Knit Palazzo Pants ($60)
Fall is all about these palazzo pants.
Glen Plaid Blazer ($139)
Another gamechanger we have been searching all this time.
Sheer Shoulder Wool & Cashmere Blend Sweater ($550)
We can already see this sweater influencing our fashion ideas.
Bra-llelujah! Unlined Bralette ($48.00)
Not just for fall but this bra will work for every season.
Co Floral Tiered Babydoll Minidress ($42)
Just wear layered necklaces and boots with this mini dress.
Straight Leg Baggy Jeans ($75)
Skater jeans are the new favorite of French girls.
Marl Houndstooth Knit Jacket ( $109)
Prepare to hear 'wow' whenever you wear this jacket.
Trust us when we say this dress everything you need to completed your fall wardrobe.