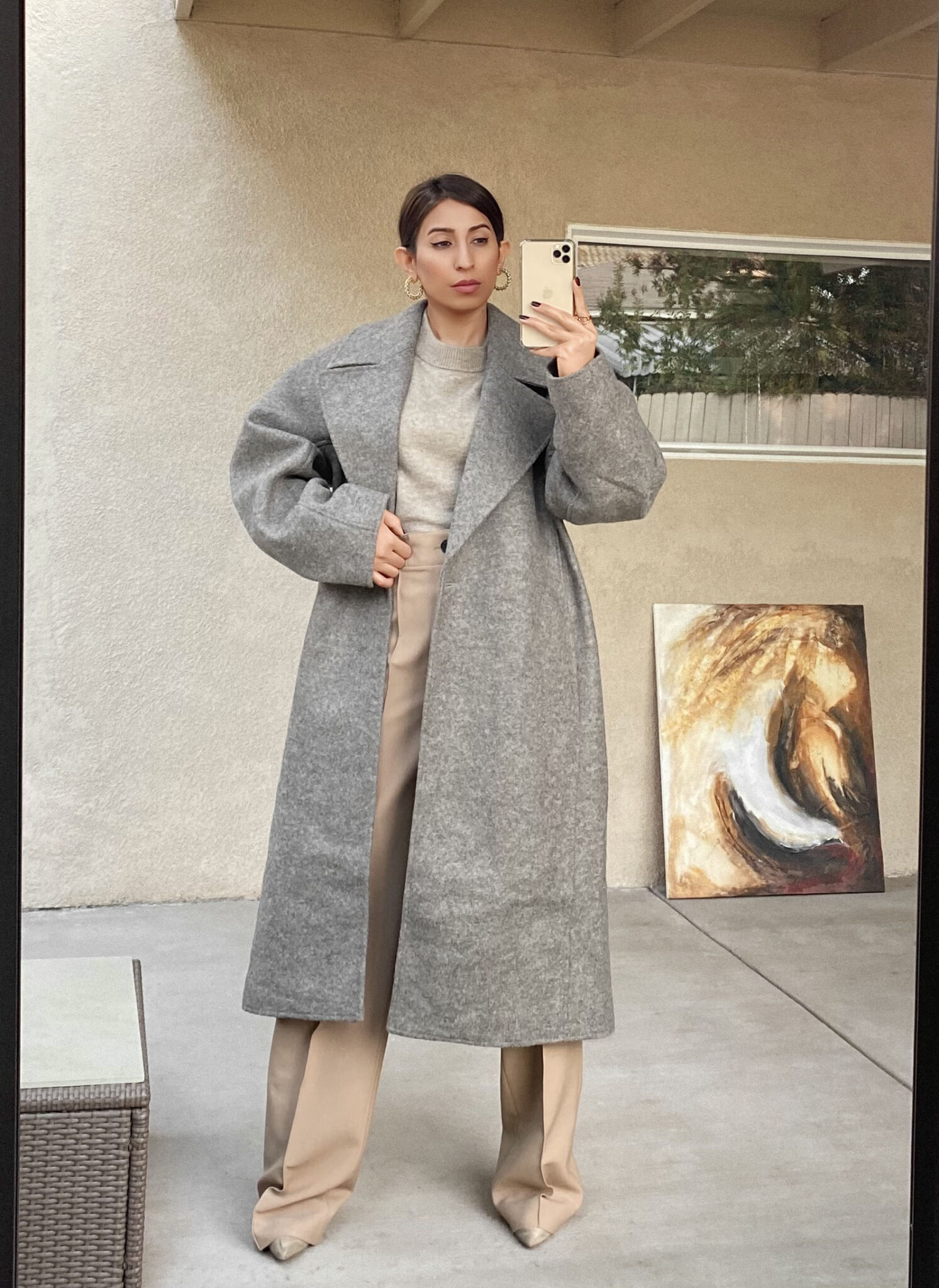 While shopping on Nordstrom can be an experience that reminds us of the saying – the more the merrier; a slew of fashion options in every category can also serve as an excellent reminder of what being spoilt for choice can feel like. And this has never been more relatable than hunting for the right winterwear. But we know what a trusty sweater, a sleek dress, and a sturdy pair of shoes can do for your winter wardrobe. So, to save you from being spoilt for choice, we have created an edit of comfy, cozy, and stylish sweaters, sleek and sartorial dresses, and chunky and sturdy shoes that will make you love winter even more. Trust us, we are obsessed with slouchy and chunky sweaters, stellar ribbed dresses, and cozy yet plush boots. These are all winter wardrobe essentials. Welcome to the winter wonderland.
Winter Outfits For Women
Sweaters
We love sweater weather. And why not? This time of the year is all about chunky knits and plush, luxurious cashmere sweaters. Add to it the option to layer your ensemble – and sweaters become the perfect layering pieces on nights when you just want to cuddle up with a good book and a cup of hot chocolate.
Free People Sweetheart Mock Neck Sweater $78 $37.42
A ribbed mock neck chunky knit that comes in a slouchy silhouette is definitely the way to go. Of course, what makes this one a customer favorite is its timeless allure.
Halogen V-Neck Cashmere Sweater $98 $36.67
A classic V-neck number in plush cashmere is what we seek when in need of warmth. So, there's no excuse to turn a blind eye to this one!
Halogen Cashmere Turtleneck Sweater $98 $36.67
This turtleneck sweater is your go-to pick to achieve an everyday luxe look. Also, this one's available in a gamut of stripes and solids – so you will never lack variety when the temperature drops!
Barefoot Dreams CozyChic Lite Circle Cardigan $116
Snuggle up at home or step out to run a quick errand in this lightweight cardigan. This one is just perfect to layer over a tee and rock the street style look.
ASTR the Label High Slit Turtleneck Sweater $88
Don't let the dip in temperature stop you from flaunting a high slit! Go for this high slit turtleneck sweater to stay equally warm and stylish at all times.
Halogen Crewneck Cashmere Sweater $98 $36.67
A simple yet sophisticated crewneck cashmere is the best pick for effortless styling throughout the season. The ribbed hem and cuffs just act as the icing on the cake!
Free People Brookside Sweater $128 $56.17
Lounging at home or brunching with friends, this sweater with a slouchy silhouette looks in place at all times. Style it well with the rest of your ensemble and make jaws drop wherever you go.
Free People Ottoman Slouchy Tunic $148 $111.00
This uber-cool oversized tunic, crafted from knit ottoman fabric, makes a highly flattering silhouette. And we absolutely love it!
Dresses
A sleek dress a day keeps the fashion roadblocks away! We know it's getting colder and colder out there, but even a drop in temperature calls for dressing up, and with our select picks in winter-appropriate dresses, you will never run out of stylish days.
Charles Henry Ribbed Body-Con Sweater Dress $89
A ribbed sweater dress featuring a flattering V-neck that hugs your curves perfectly – now this is what we call a winter-appropriate dress!
Slay the winter-chic street vibe in this insanely cool hooded dress. We mean, who doesn't like to fuse fashion and functionality into one outfit?!
All In Favor Ribbed Long Sleeve Midi Dress $49
A sleek silhouette and a chic side slit. This is the dress that's stolen our hearts.
Topshop Jersey Ribbed Long Sleeve Midi Dress $58
This dress was stylish enough as it is. But, an elegant square-neck gave it that finishing touch that makes it stand apart from every other winter-appropriate dress.
VERO MODA Gaiva Turtleneck Long Sleeve Sweater Dress $79 $26.66
Slouch into the easy fit of this dress. It's so comfortable that you'll want to live in it forever.
Shoes
Of course, the perfect outfit is incomplete without the perfect pair of shoes. You won't have to wait for a fairy godmother to create the most flawless pair of shoes you've ever seen, we'll do that for you! Here are some of our favorites that will complete your winter wardrobe.
UGG Kesey Waterproof Boot $159.95 $99.98
The perfect waterproof combat boot that will protect you through rain or snow.
Marc Fisher LTD Oshay Pointed Toe Bootie $189.95 $74.92
A classic Chelsea bootie with a Western silhouette is super easy to slip into and super stylish to flaunt wherever you go.
UGG Classic Mini II Genuine Shearling Lined Boot $150-$159.95
The timeless UGG is definitely a season favorite with its super snug fit.
Sam Edelman Laguna Waterproof Chelsea Boot $149.95
A lugged sole adds an utilitarian element to the classic Chelsea boot, giving it a rough and tough look.
UGG Classic Mini Fluff Genuine Shearling Bootie $150 $99.90
A fluffy genuine shearling trim makes this plush and decadently soft bootie a fan favorite and a must-have.
Up Next: 10 puffer jackets for women at every price from Nordstrom