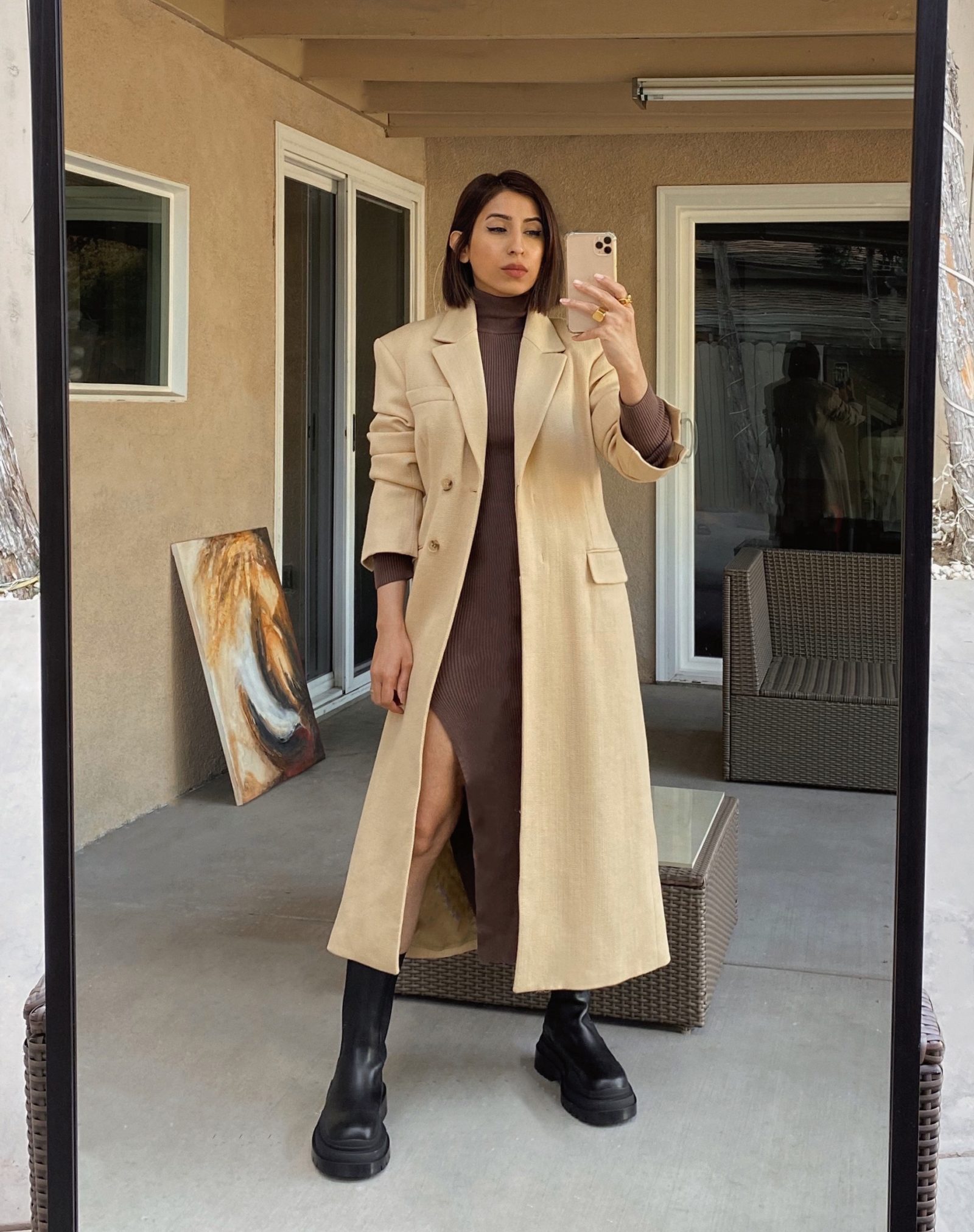 Not just in life, the world is experiencing a new normal in fashion too. As comfort, warmth, and function become the prime requisites for an outfit to be considered worth an investment, we see a balance of coziness and chicness when it comes to choosing the perfect winter outfit – especially a dress. 
Below, we have curated a list of 26 dresses for winter that is unparalleled when it comes to chic and cozy vibes. These dresses are soft, warm, and stylish – and you can find them in a gamut of fabrics and hues to suit everyone's taste. Scroll down to see our picks.
Jersey Shirt Dress ($79.99) $55.99
This one is perfect for lounging around and casual outings too.
Ivory Knit Bolero and Dress Set ($144)
The matching knit shrug and deep neck of the dress is head-turning.
Long-Sleeved Bodycon Dress ($12.99)
Time to welcome new fashion ideas by adding these khaki green bodycon dress.
Cotton Shirt Dress ($29.99)
The front bow of this dress is super cute.
Mariel Dress ($658) $460.60
The off shoulder design and side slits exude a romantic and sophisticated look.
Demi Dress ($450) $135
This faux leather dress with puffed sleeves is unconventionally stunning.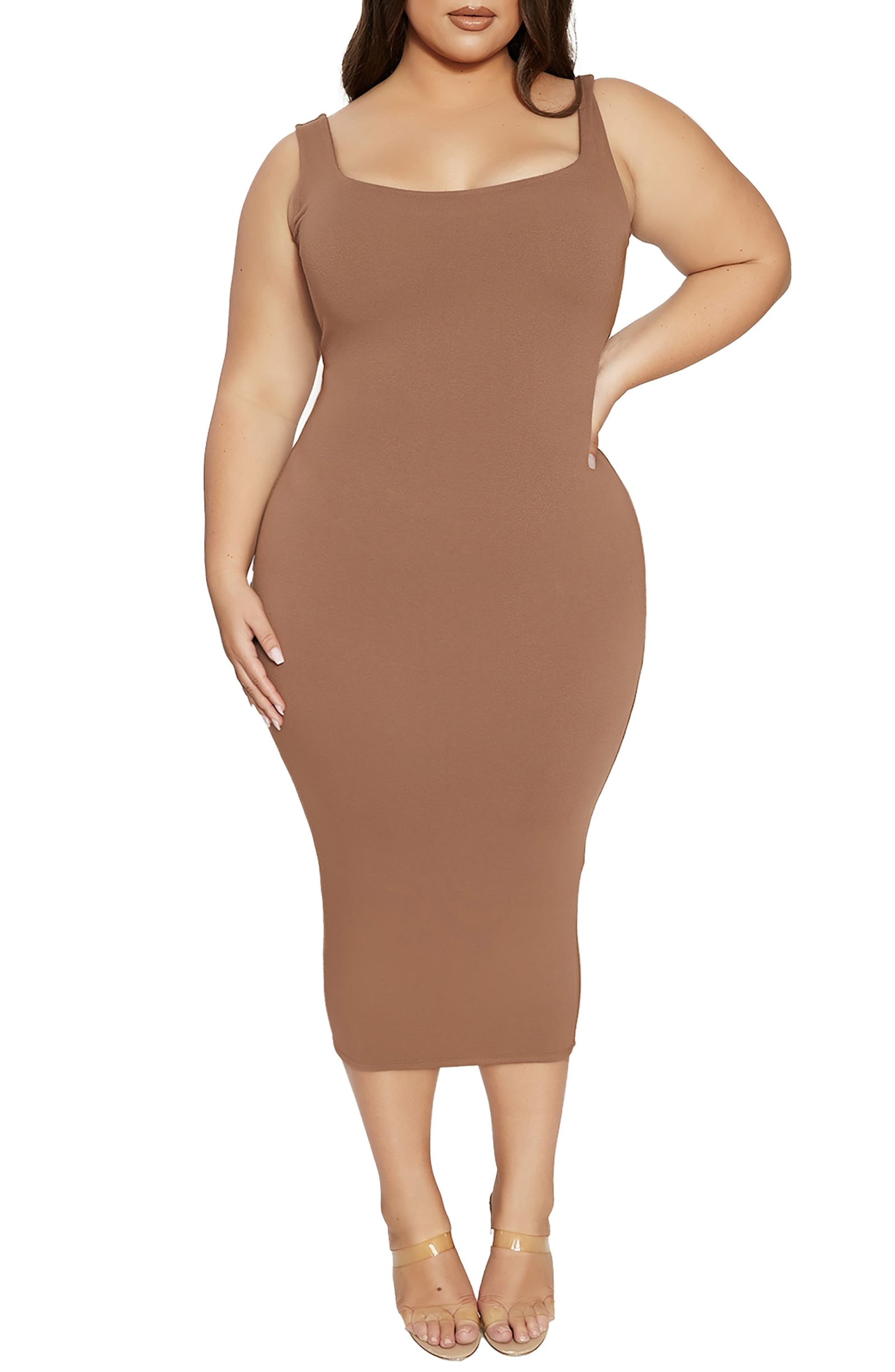 Hourglass Midi Dress ($46)
An hourglass dress that will look adorable with black pumps.
Scoop-Neck Knit Dress ($98.50) $59
No matter where the trend leads us, a black knit dress is must!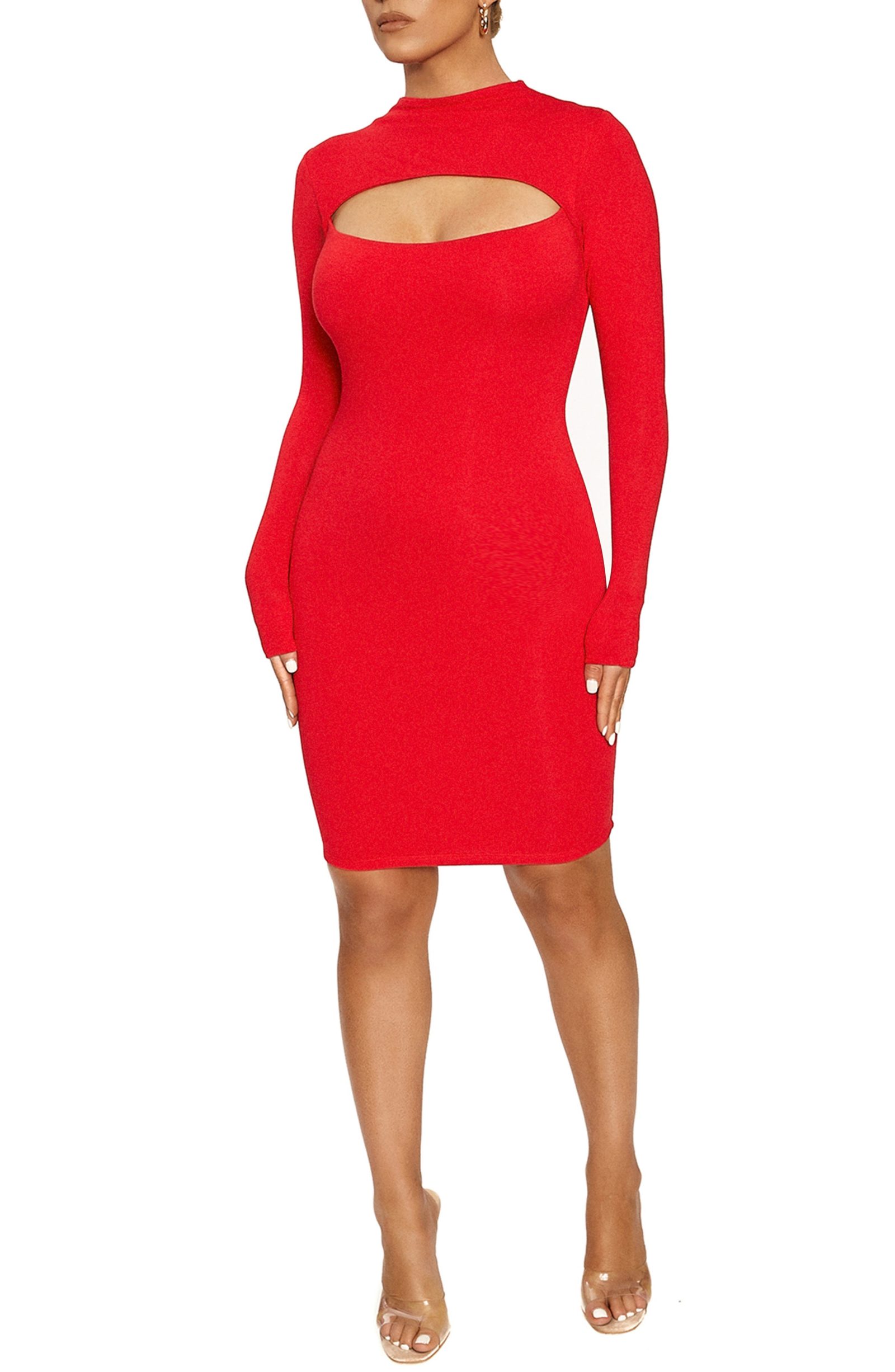 Cutout Long Sleeve Minidress ($52)
Experiment with the cutout trend by trying this bright red colored rib dress.
Committed to Fit Long Sleeve Shirtdress $149
From work to casual outings to lounging, this is the perfect shirtdress.
Ibiza Mini Dress ($185)
A tie-dye dress that will look drop-dead gorgeous with black boots.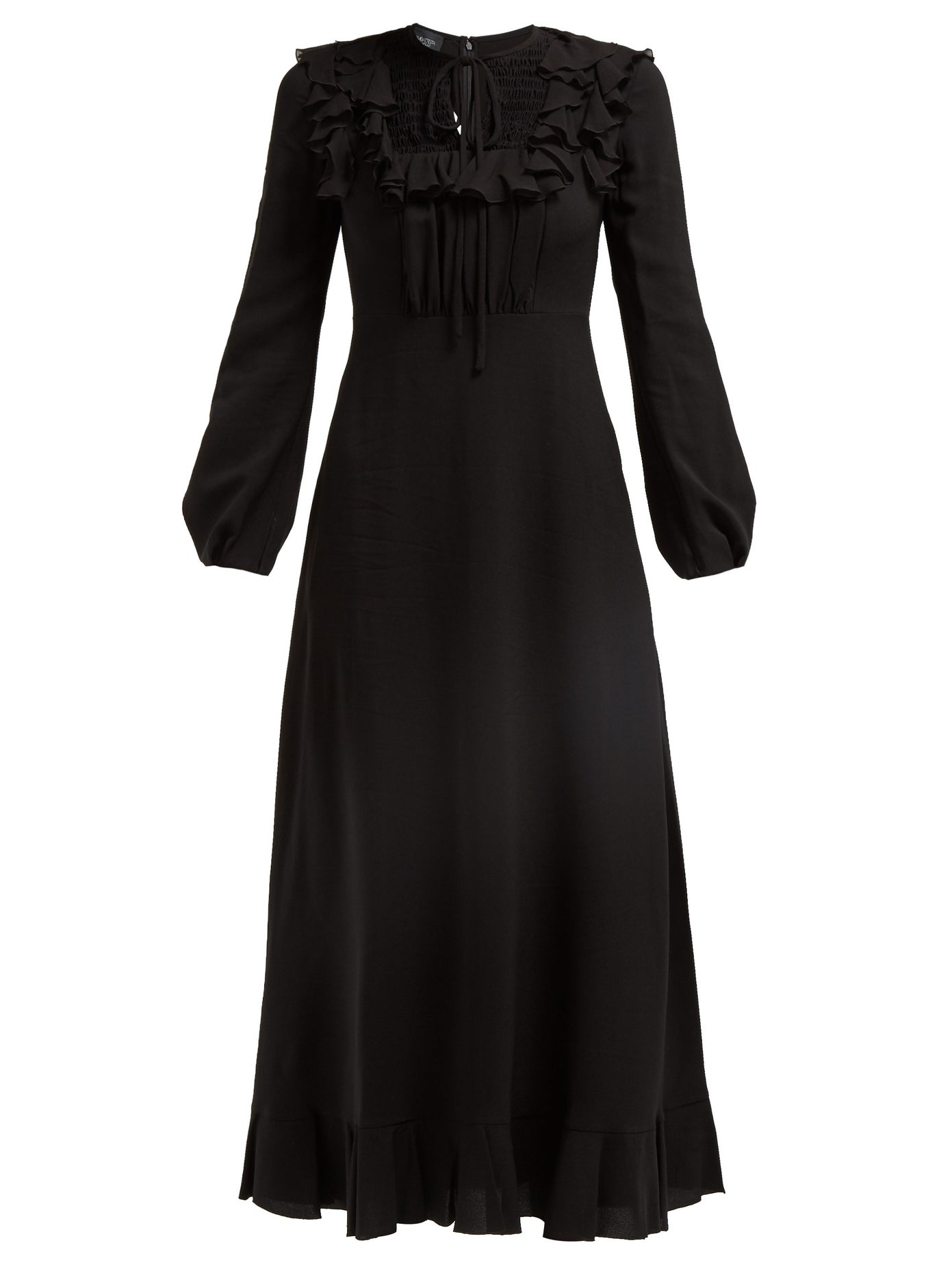 Ruffle-trimmed smocked crepe de Chine dress ($2,042) $612
The ruffled collar has a vintage vibe that will look good on everyone.
Sweater Midi Dress ($138)
Give your Fall wardrobe a stylish addition with this midi dress.
Cardigan Sweater Dress ($109.95) $49.99
Among the snazzy dresses for fall. This cardigan one holds a special place.
Tiered Maxi Dress ($39) $3
The tie strings on the cuff and busy prints will elevate your style quotient in an instant.
Simone Sweater Dress ($136) $108.80
Enjoy the cool look and cozy feel of this sweater dress.
Military Minds Long Sleeve Dress ($99)
Adjustable ruching ties at the sides of the dress add a quirky touch.
Textured Mini Shirtdress ($75) $37.50
This mini shirtdress with dropped shoulders is sassy and cute at the same time.
Heartbeats Mini Dress ($128) $103
This mini flowy dress is something that every fashion lover is eyeing right now.
Lioness Button-Down Shirt Dress ($99)
The classy look and color of the shirt dress will steal everyone's attention.
21. Acne Studios Kathilde Long Sleeve Midi Sweater Dress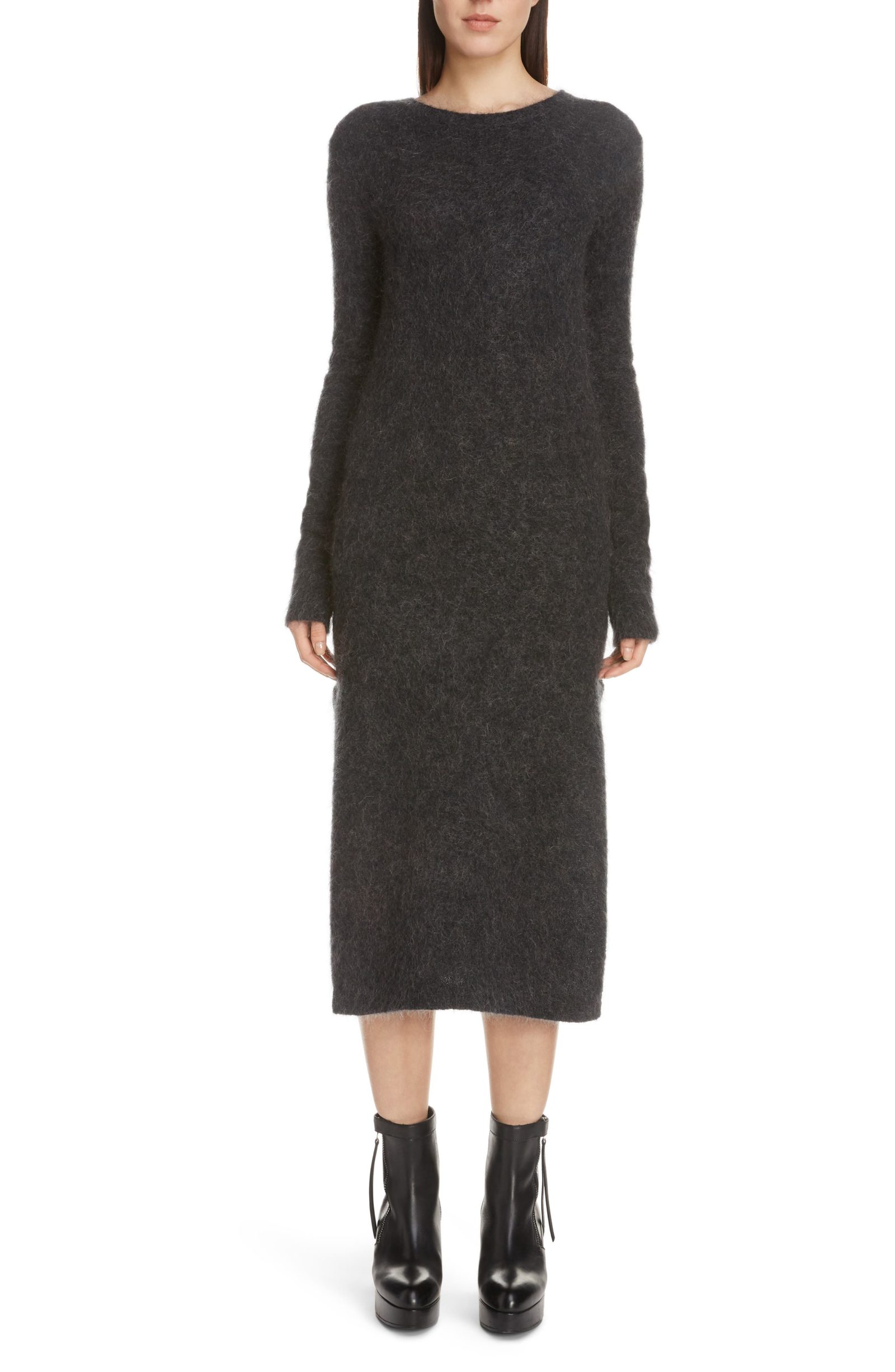 Acne Studios Kathilde Long Sleeve Midi Sweater Dress ($420) $252
Prepare yourself for infinite compliments in this warm sweater dress.
Sharon Button-Front Shirt Dress ($69) $39.99
The butter-smooth fabric is just one reason why it is one of the best dresses for Fall.
Rib Sleeveless Mini Dress ($154)
This dress features a blend of tie-dye and marble print.
Airy Shirt Dress ($34.99)
This flowy and airy dress defines comfort.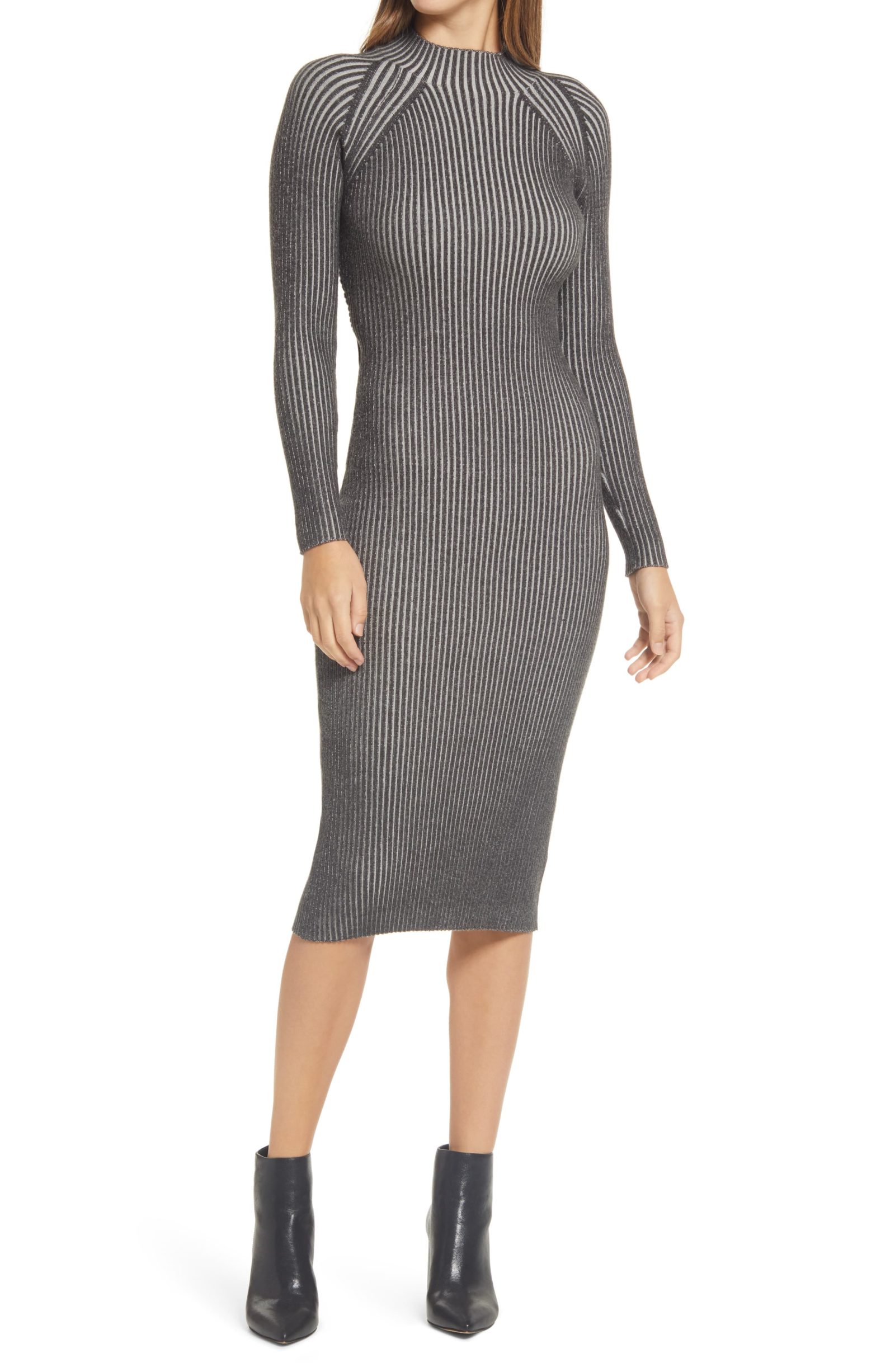 Halyn Long Sleeve Sweater Dress ($114.50)
Get a jaw-dropping look by wearing this midi sweater dress featuring adorable skin fit.
RIB by Simon Miller Noah Side Slit Long Sleeve Midi Dress ($195)
A classy and warm black dress to add timeless sophistication to your wardrobe.