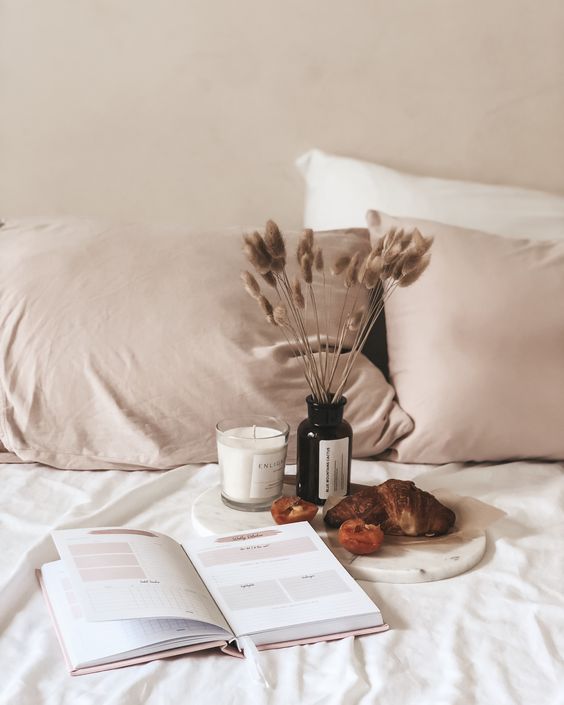 Self-care – a word we can't precisely define, but deep down inside, we all know what it means. This beautiful concept translates to taking out quality time for yourself. It's is a practice that is as subjective as it is universal. For one person, self-care can be about taking a power nap when stress levels are at an all-time high. For another person, self-care can be about taking a long-due mini-vacation to beautiful travel spots.
And if you wish to take baby steps when it comes to caring for yourself, thankfully the internet is filled with products that can soothe your mind, body, and soul in one go! Feeling overwhelmed at millions of self-care products flooding the online world? We have compiled a list of 5 things that can take self-care to a whole new level. Check them out below.
Diptyque Baies/Berries Candle ($36)
What can a fragrant candle not do for your mind and soul? This one can really warm up your home and heart with its fruity fragrance that includes notes of blackcurrant leaves and roses.
We are so in love with this candle that our self-care routine is incomplete without it. Try it once, and we are sure you will soon feel the same!
Slip Pure Silk Euro Pillowcase ($99)
How comfortable does a regular pillow feel after a hectic day at work? Now, imagine what if that pillow is silky (really silky), and has an anti-sleep crease, anti-aging, and anti-bedhead properties? Also, did we mention this pillow comes in 5 beautiful colors?
We are totally obsessed with how soft and plush this pillow feels, and we can't wait for the night to arrive so that this pillow can help us drift to dreamland within minutes.
Model Off Duty Beauty Midnight Zen Sleeping Face Oil ($44)
We knew that a self-care product with the word 'zen' in it would calm us beyond we can ever imagine. And when this facial oil began to soothe our skin like no other skincare product could, we just couldn't keep our hands off this product!
This face oil reduces wrinkles, fine lines, and clogged pores so that your skin can once again look radiant, youthful, and clear. Add to this numerous ingredients like lavender and chamomile – and you have the ultimate self-care product in your hands.
Herbivore Botanicals Coconut Love Body Ritual Kit ($35)
When it's about self-care, how can bath and body essentials be left off the list? This product is a 3-in-1 body and bath kit that includes a coconut body oil, a coconut milk body polish, and a coconut milk bath soak – so that you can take special care of your body and bath without coming into contact a single chemical.
Hum Nutrition Daily Cleanse Clear Skin and Body Detox Dietary Supplement ($25)
A dietary supplement that comes packed with algae and 14 other powerful minerals and herbs that eliminate acne from your skin without a single side effect – now that's a self-care product we are obsessed with! Get a clear, healthy skin with this dietary supplement – that's a gift your skin desires and deserves.