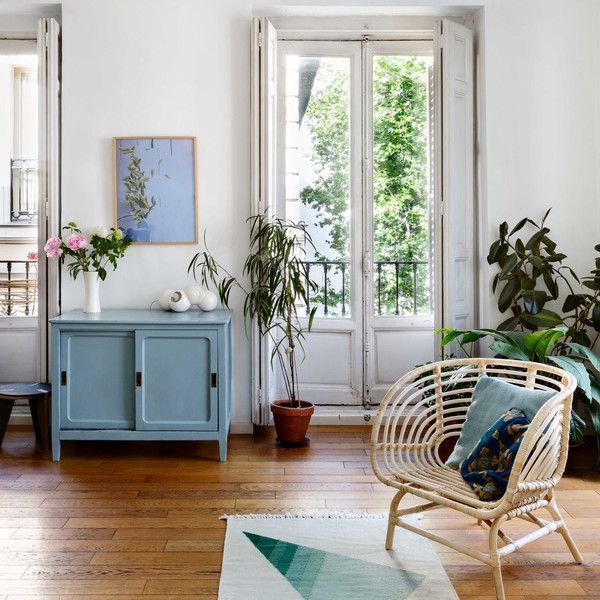 From furniture to home decor items, chic picks are waiting ahead.
Let's raise a toast to our obsession with buying new home decor items in an effort to make our homes alluring! Everyone loves the idea of owning an aesthetically pleasing abode. And the best part is, designing an aesthetic home doesn't necessarily have to be a task that requires mammoth efforts from your end! Sophisticated furniture and signature home decor items can enhance your living space in the blink of an eye. However, home decor is extremely subjective, and everyone has their own unique take on it. Keeping this subjectivity in mind, we have curated a list of home decor items that are universally flattering and so effortlessly elegant that they are guaranteed to give your abode a chic makeover.
So, if you're in the mood for shopping for your home, look no more! From breathing life onto your walls with framed wall arts to filling up the vacant space with a leather pouf, the list has something for everyone. Keep scrolling to shop our choicest picks.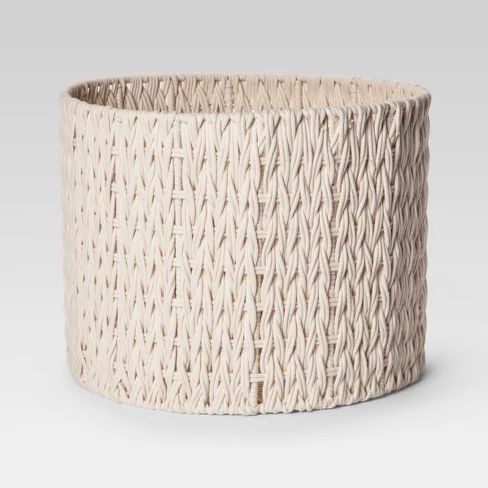 Add a stylish touch to your abode with this woven basket.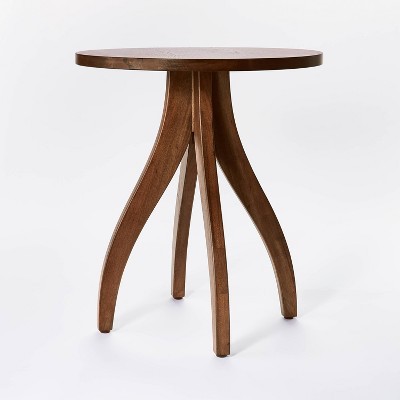 This table with curvy legs and sleek finishing will give your living room a modern look.
Southport 2pk Patio Club Chair Linen
These two patio club chairs with natural finish and soft cushions are perfect for enjoying backyard barbecues with friends.
Damask Tufted Vintage Wool Rug
This classy rug is a must-have as it features a distressed look and vintage pattern.
Decorative Oval Basket Water Hyacinth
The beige color and braid-weave body makes this a cute decor item for your living room.
Decorative Paulownia Wood Bowl Beige
Give your abode a rustic home decor with this beige bowl featuring a handcrafted look.
Hobnail Terracotta Footed Bowl White
The scalloped accents of this white bowl looks so chic and exudes modern vibes.
Add life and beauty to your walls with this framed wall canvas.
Woman Figural Sketch Framed Wall Art Tan
Wow is the word for this wall art offering woman's figural sketch on tan paper.
Looking for a way to fill the extra space while maintaining the chicness? Add this leather pouf.
Holladay Curved Wooden Bookshelf Brown
This versatile curved-top wooden bookshelf will look great in any room or corner of your house.
Artificial Olive Tree in Ceramic Pot
Enjoying having plants at your space without giving extra efforts to look after them with Faux olive tree
Eyelash Chunky Knit Throw Blanket
The chunky sweater-knit design of this blanket is unmissable.
Ledges Digital Floral Print Distressed Persian Rug Green
This woven low-pile rug with floral print will be a great addition to your home.
Belmont Shore Curved Foot Console Table Gray Wash
This table is so charming and unique! Credit goes to its curved feet and elongated design.
Ceramic Assembled Table Lamp White
For anyone who craves modern decor items, this white lamp is for you!
Decorative Bottle Vase Stoneware with Exposed Clay Gray
The handcrafted feel of this vase makes it a standout accent piece.
Limestone Knot Figurine Natural
This decor item is a great choice if you want to infuse elegance in your abode.
Rectangular Decorative Mirror with Rounded Corners
Fine tune the look of your house with decorative mirror featuring metal a frame.
Floral Arrangement Framed Wall Canvas Gold/White
Add the extra to your ordinary walls with this wooden framed canvas.
Springville Writing Desk with Drawers Black
Create a textural contrast in your home with this wooden writing desk.
Springville Bookshelf with Drawers Black
This black bookcase with drawer steps does not only looks chic but is also quite utilitarian.
Linden Modified Windsor Wood Dining Chair
This wooden dining chair will bring a chic modern style.
Buffet Stick Metal Table Lamp Black
The sleek silhouette of this lamp makes it a must-have. It not only looks chic but also diffuses the light and creates a serene aura.
Antique Finish Decor Tray Copper
The antique look of this tray is perfect for vintage-inspired aesthetics.
Stripe Pattern Oversized Throw Pillow Pumpkin Brown
From adding rustic charm to infusing warmth, this throw pillow is our new favorite.
Aluminum Taper Candle Holders Gold
The neutral tone of these candle holders will blend in effortlessly with any decor. Also, a great choice for gifting it to your close ones.
Decorative Raffia Pumpkin Figurine Brown
Boho Halloween decor anyone? Add this raffia pumpkin in your cart.
Upholstered Natural Wood Ottoman
Looks simple yet creates an aesthetically pleasing look with its oatmeal colored cushion and sturdy wood frame.
Decorative Brass Figurine Gold
This gold-tone home decor item will bring compliments to your house.
Decorative Coiled Rope Square Base Tapered Basket Medium White
Use this cream colored basket for storing magazines and toys.