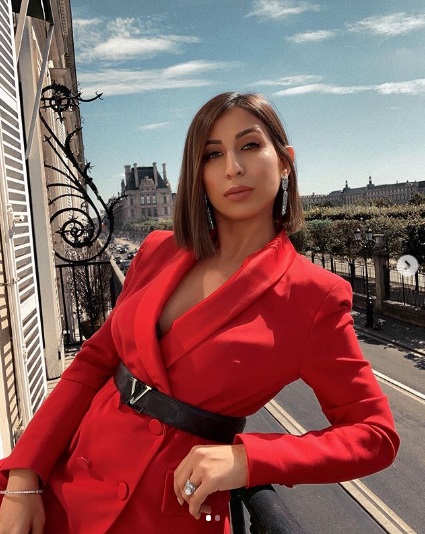 Just how only a diamond can polish a diamond, only oil can beat oil. Most people don't know this, and that's precisely why they often try to clear their skin from acne using products that turn their skin as dry as Sahara desert! If the world must know anything about sebum, it's that sebum is a rebellious natural oil that resides within the layers of the skin. The more you try to deprive your skin of oils, the more your skin meets its needs by producing more sebum – resulting in a more oily skin, more clogged pores, and more acne. That's why, the best way to get rid of acne from your skin is using facial oils. 
Some oils found in nature actually do your skin more good than harm – tea tree oil, jojoba oil, squalane oil, etc, are oils that not only nourish your skin, but they are anti-bacterial, anti-inflammatory, and they don't deprive your skin of essentials oils. Using facial oils to defeat acne is like a win-win situation. That's why, we have rounded up a list of 9 amazing facial oils that you can apply to get a skin that's no longer acne-prone! Read on to shop for the ones best suited to your skin.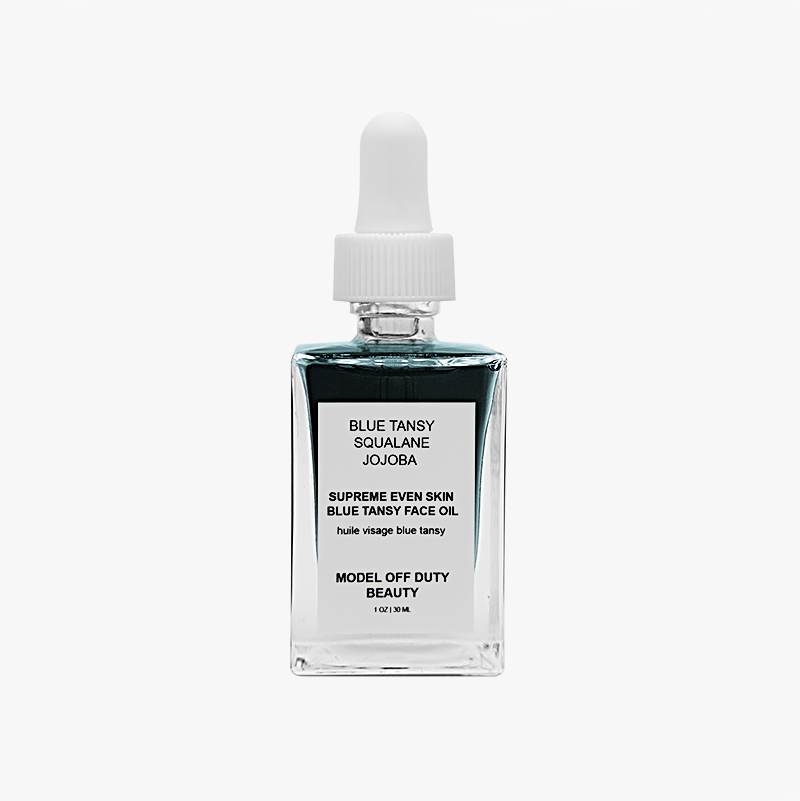 Tansy and Squalane oils come together to soothe, smoothen and balance your skin, no matter what the type is! It's a facial oil that your acne-prone skin will love, but your acne will absolutely hate. Go for it! 
Rave review: This is a miracle product! I've been using it after cleanser and toner and before moisturizer every night before bed and it's been an absolute life saver! I have a lot of trouble with redness around my cheeks and nose and this face oil has helped visibly reduce it. It's incredibly hydrating and doesn't feel sticky like some other facial oils can. the fact that all of MODB's products are vegan and 100% cruelty free is also a HUGE plus! As someone who holds animal rights very near and dear, it's important to me that my skincare is cruelty free, and to get such high quality, cruelty free products with great results is so great!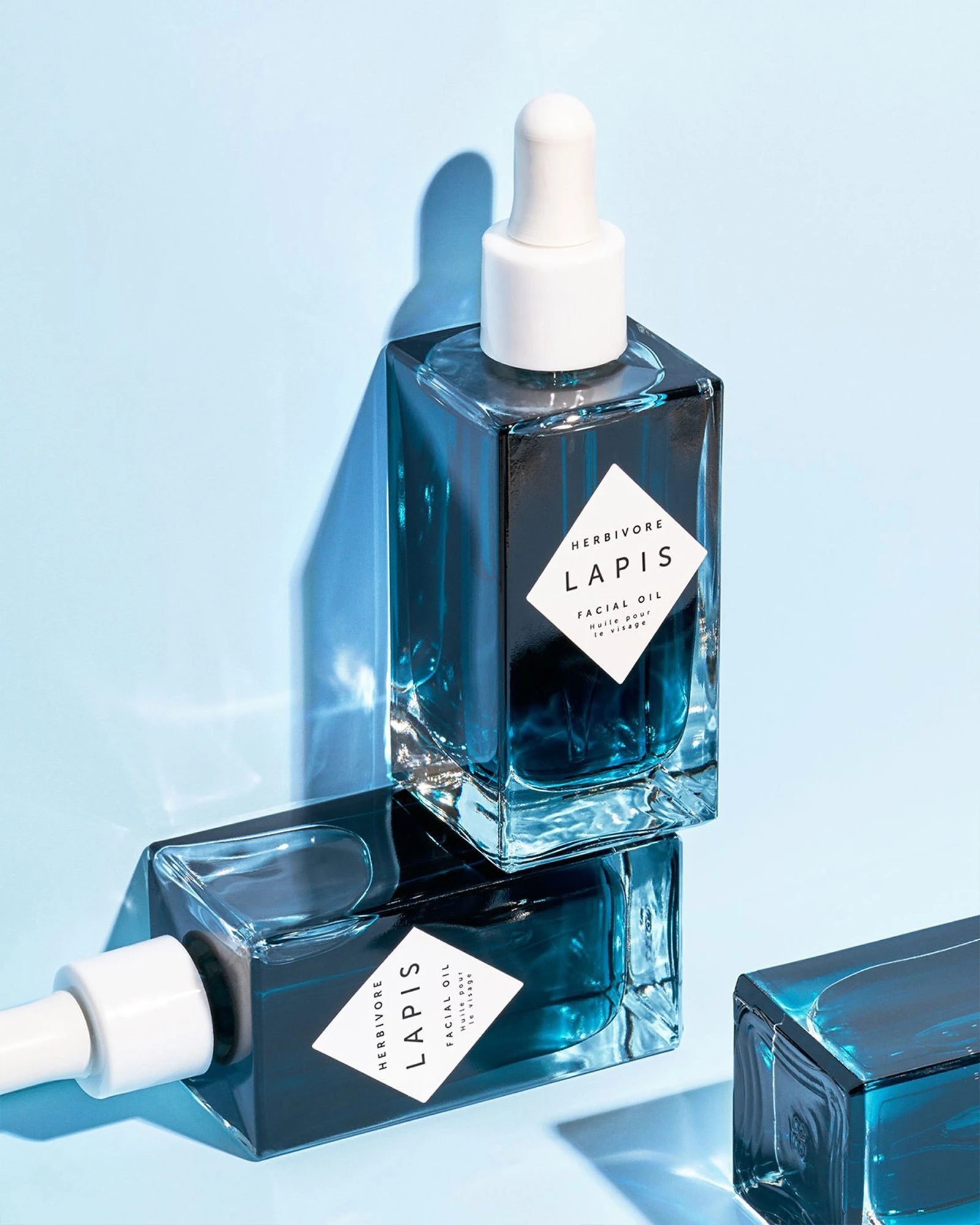 This amazing facial oil actually contains a gamut of good-for-your-skin oils, including blue Tansy oil, Jojoba oil, Squalane oil, Jasmine Sambac oil, and Kukui Nut oil. Completely anti-inflammatory and vegan, this facial oil is guaranteed to work wonders, not only for your acne-prone skin, but also for your clear, blemish-free skin later on. 
Rave review: I first used the lapis oil a couple years ago when I purchased the kit with the blue tansy mask. I feel in love with both products and used them off and on for a couple years. I never purchased a large bottle, just the small sizes. I would run out and switch to another brand and started to notice a pattern. My skin was glowing and acne gone when I used the lapis oil. I started having some cystic acne this spring and thought it was diet, or hormones or dehydration. I was trying everything with no help. My chin and jawline was so congested. It dawned on me to purchase a big bottle of Lapis oil and give that a try before my next option of seeing a dermatologist. You guys!!! Within 4 days of using the Lapis oil again my sling completely cleared! My skin is glowing and all the congestion is gone! I did you the blue tansy mask once as well, but I think the winner is the LAPIS OIL!!! I won't go without it ever again!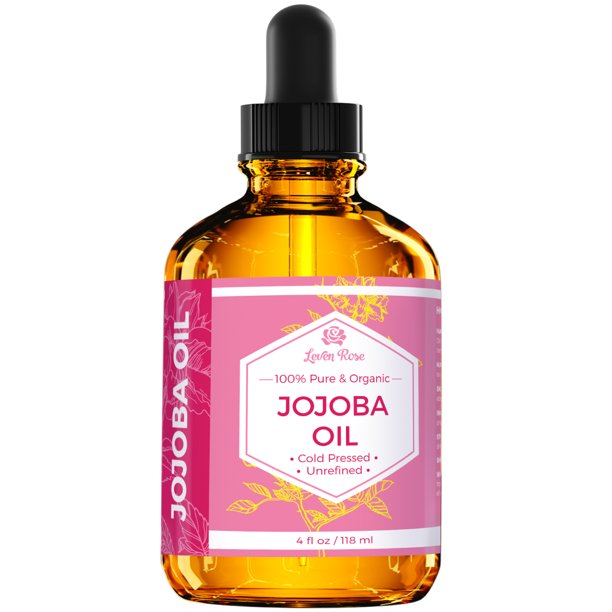 This amazing Jojoba facial oil is an ideal answer to not only your skin's acne problems, but also issues like eczema, cysts, rosacea, and psoriasis. Keep this small bottle of miraculous facial oil in your bedroom cabinet, apply it overnight, and see the difference within a few days! 
Rave review: This was my first purchase of jojoba oil. I've been a huge fan of argan oil. I was skeptical to try this because it was so much less expensive than what I paid for the argan oil. I love this! It soaks into the skin without being greasy and so far no breakouts on my face. I would definitely buy this again. In fact I bought 3 travel bottles to share with family! We all use essential oils so this will be perfect as a carrier oil. Thanks Leven Rose for a great product!!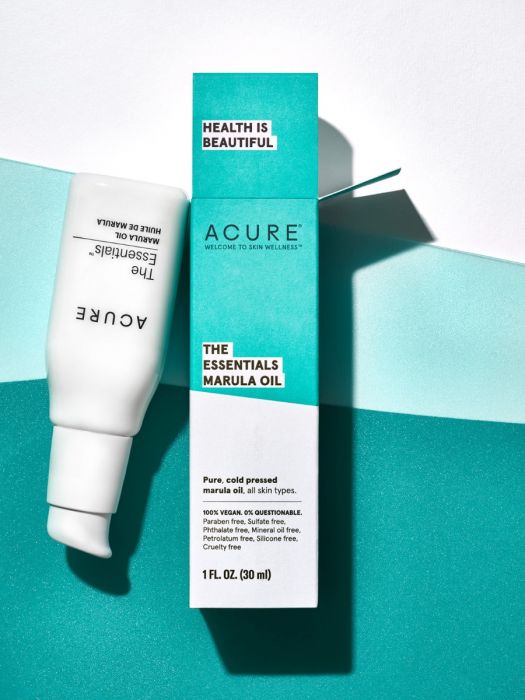 When it comes to hydrating the skin and tackling that irritating redness that acne always leaves behind, Marula oil is the best solution! Acure's Marula oil easily sinks into your skin and battles the acne without leaving any greasy layers on the outside! 
Rave review: I love this Marula oil, and I'm finding that it has so many skincare uses from treating acne to healing sunburned skin. It is reasonably priced too. So many other brands use trendy marketing to sell this same oil at a much higher price, but I keep coming back to Acure on account of it's simplicity, and good quality product.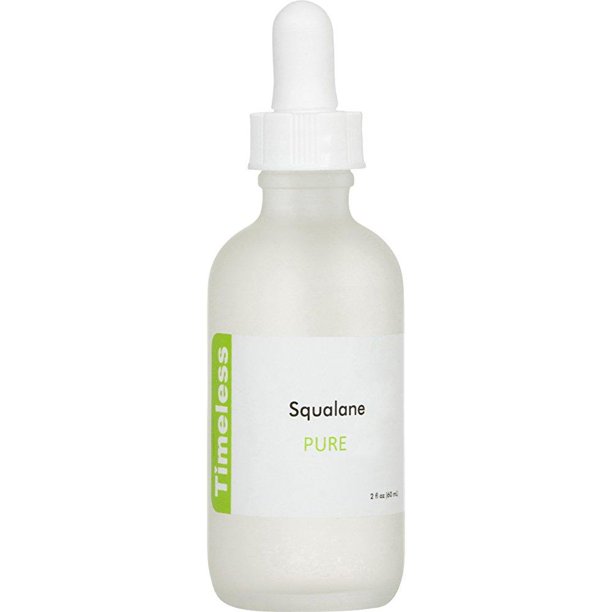 Squalane oil has the potential to transform your acne-prone skin into an acne-free, dead cells-free, smooth, clear, and beautiful, glowing skin. And this facial oil has loads and loads of squalane in it. So, what are you waiting for? 
Rave review: I love this stuff! It makes my face feel so soft and moisturized. No more spending too much money on moisturizers.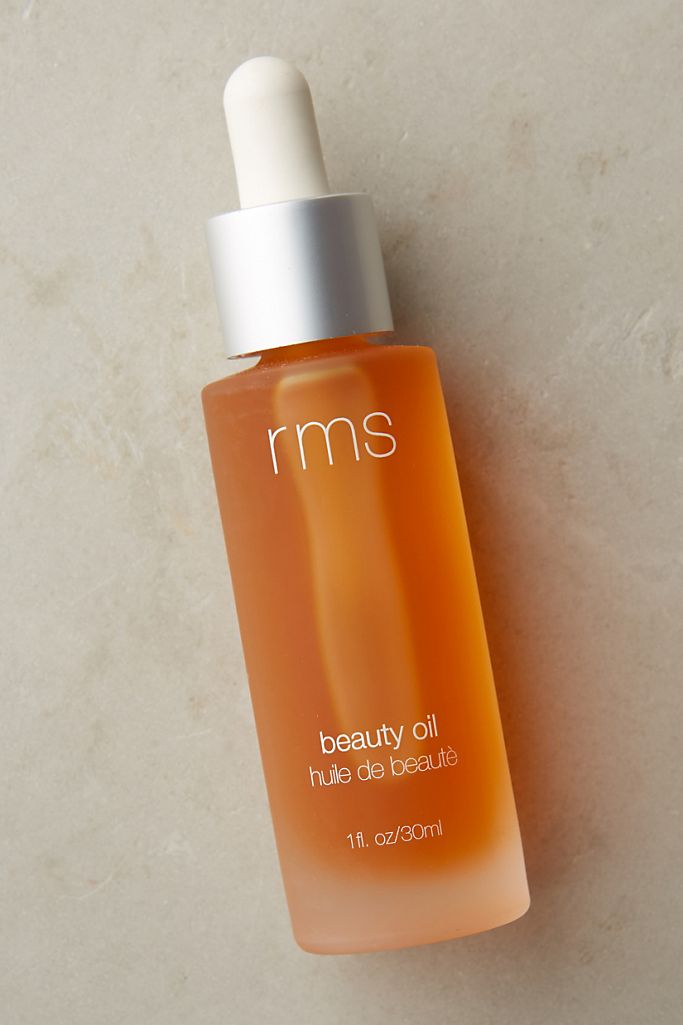 With a beautiful, practical, and efficient combination of coconut oil, rose seed oil, and jojoba oil, RMS Beauty Oil is clearly one of the best facial oils for your acne-prone skin. Add to that the massive amount of lauric acid in it, and your acne-prone skin is also protected from bacteria, fungi, and microbes! 
Rave review: This is the best beauty oil I've ever tried. Other beauty oils clog my skin and are full of unnecessary fragrances. Every ingredient in this product has a purpose and is so different from others that are only made to feel fancy. Worth every penny. I've never found a substitute that is as good as this product. I'm 20 and I thought that my skin was already pretty good, but this oil has made me see it's true potential. Not to mention it smells so good.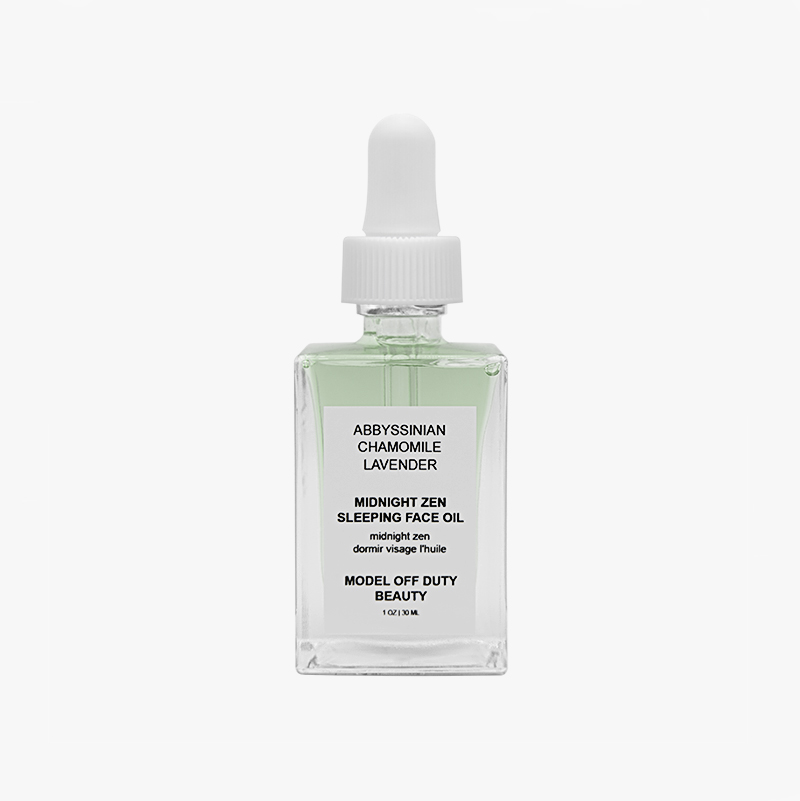 Chamomile and Lavender oils team up in this facial oil to offer your skin a rejuvenated look and feel. These two oils also fight skin redness, irritation, and pores, resulting in your skin getting the care it always deserved. 
Rave review: The Midnight Zen is my favorite! I put it on as my last step in my routine before bed and I woke up to super soft, bright skin. I had no redness, which I have been suffering from lately. I look well rested and hydrated. The scent is so relaxing as well. Smells like tea .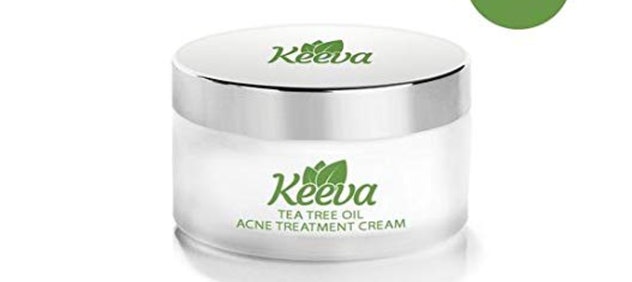 This is one of the best facial oils/creams you can get your hands on. With the ever-so-effective tea tree oil, salicylic acid, olive oil, sesame seed oil, shea butter, and Vitamin E, this facial cream will work on your acne-prone skin in such a way that you won't even remember ever having acne! 
Rave review: I have used this cream for the past year and it has transformed my skin. I have oily skin so my face breaks out a lot. This keeps my skin calm and helps with the oil. Definitely can't live without this.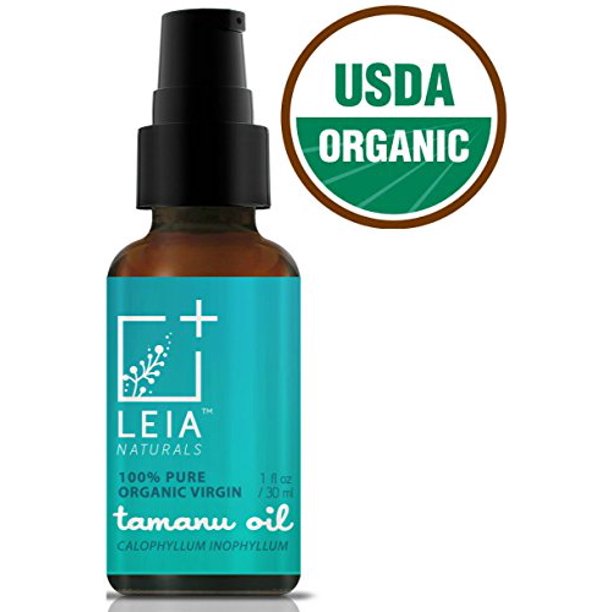 There is a reason why Tamanu oil is also called the 'miracle oil'. This facial oil can easily penetrate three layers of skin to actually tackle acne and other skin impurities in a quick manner. It's antioxidant and anti-inflammatory properties are something to vouch for! A great buy! 
Rave review: This oil is amazing. After reading that Tamanu Oil can penetrate all 3 skin layers & works great for scars I decided to try it. This brand was organic so even better. The "fresh" scar was 3 weeks old when I began and its now gone! I'm still working on an older scar which has lightened somewhat. The ONLY thing I don't like is the pump dispenser…it comes out to fast and a little goes a long way. Will order again for sure!