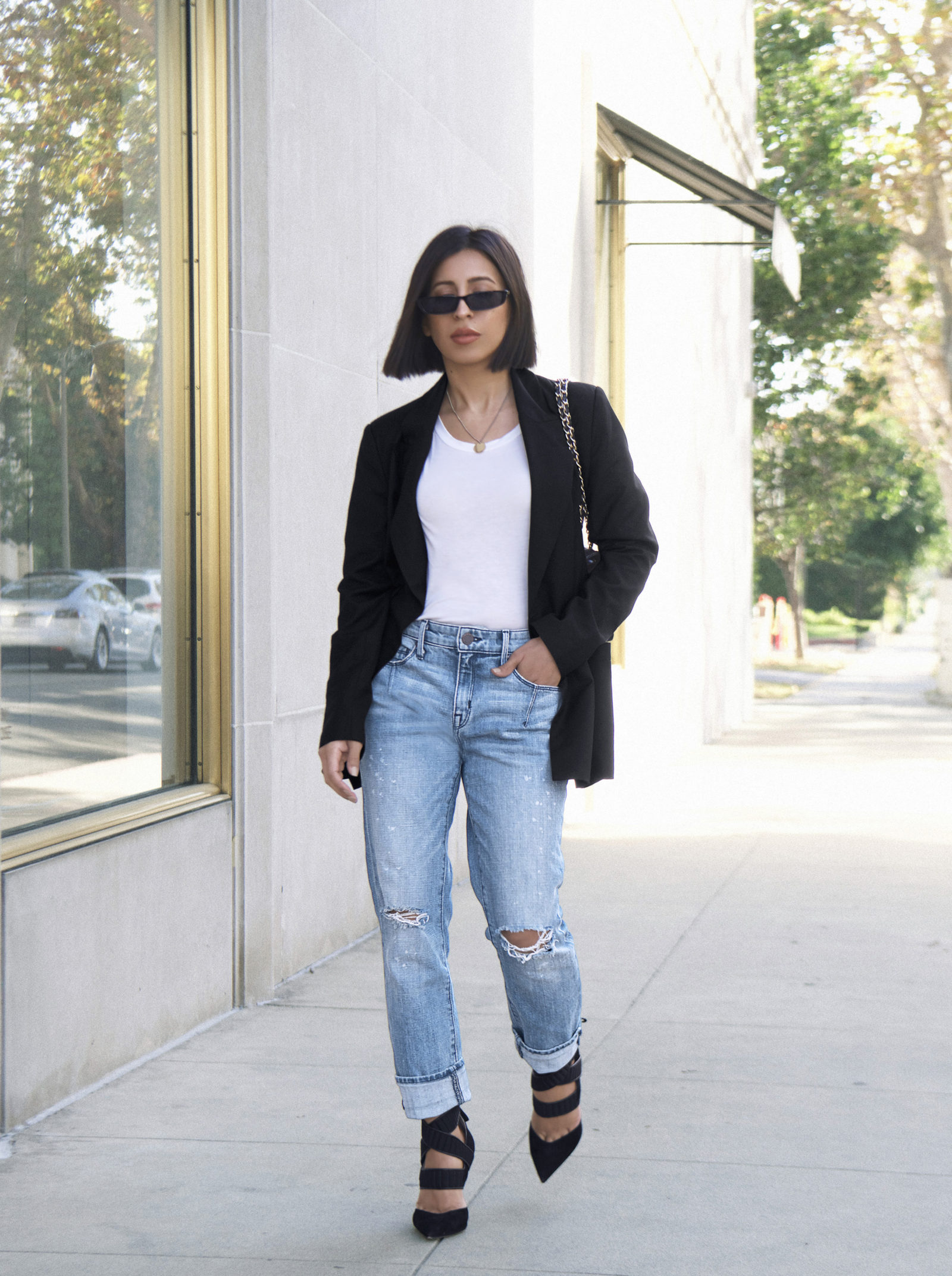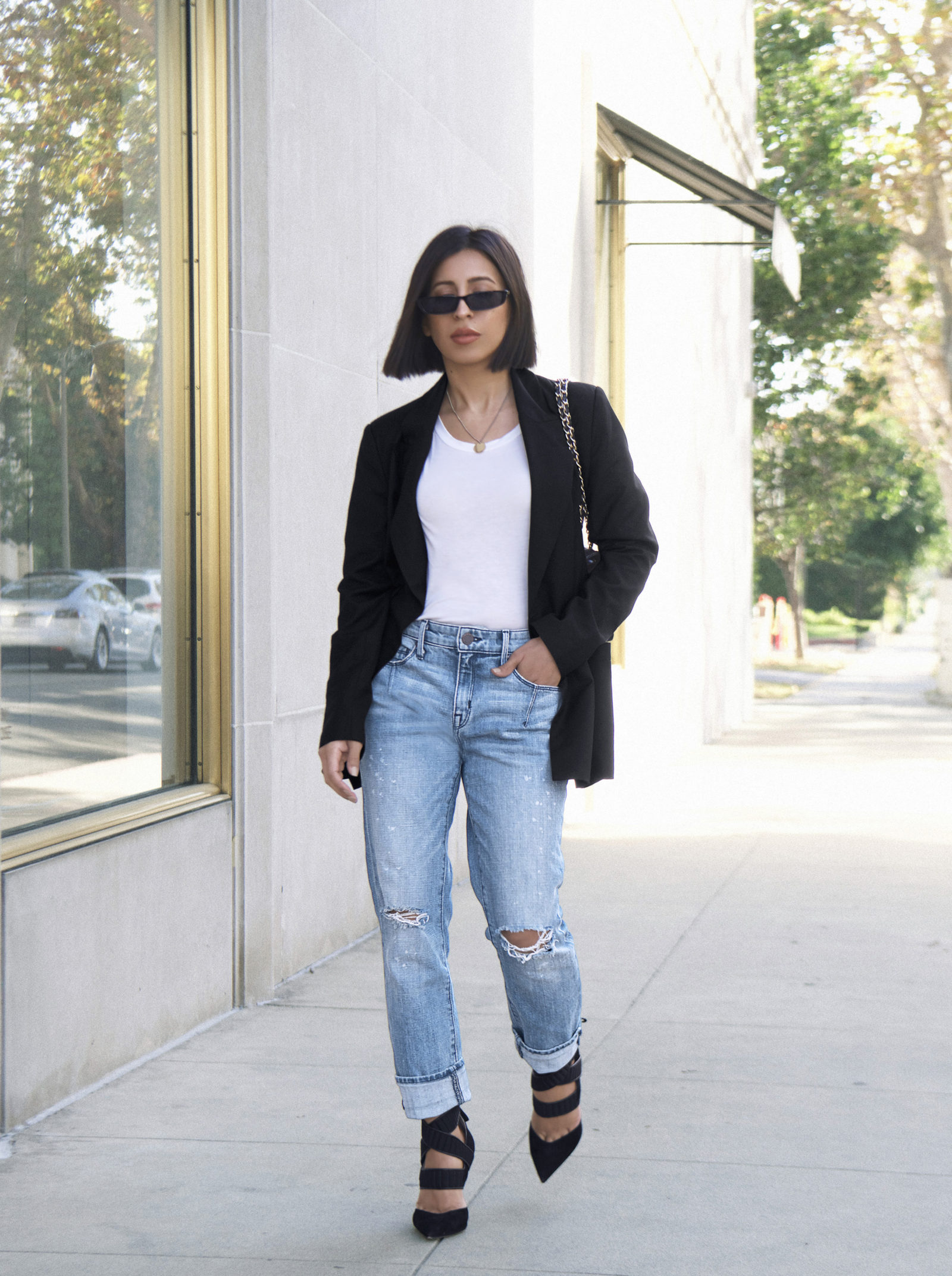 It may seem crazy, but the fact is, we all miss sporting denim. No matter how relaxed sweatshirts, flared pants, and comfortable tees are, we just can't give up denim. It's time to update your collection of jeans. Before you begin studying the trends online, we assure you that we already got you covered. We've scoured for the top six denim styles that will be all the rage in 2021.
Who doesn't like being informed of the latest trends? These denim styles will sort your closet for 2021, from baggy to boot cut to cool jackets. Each trend is synonymous with style. So, keep scrolling.
All products featured on Fancy Correctitude are selected based on what our editors truly love. If you end up purchasing through our links, we may earn a small affiliate commission.
1. Light-Wash Jeans
In 2021, you will see light wash denim taking over the fashion world as dark shades fade away.
Balloon Jeans ($188)
Raw Hem Crop Straight Leg Jeans ($75) 
High-Waist Slim Kick With Cutout Pockets ($208)
Wedgie Icon Fit High Waist Jeans ($98) 
2. Loose Denim Jackets 
A hip denim jacket with a relaxed silhouette is all you need to stay stylish.
Faux Shearling Trim Denim Jacket ($110)
Oversize Faux Fur Lined Denim Bomber Jacket ($125) 
Stay Loose Denim Trucker Jacket ($118) $70.80
3. Baggy Jeans 
This flared denim trend is going to be big this year. Thanks to its relaxed and comfortable profile, you won't feel sorry after investing in this trend.
Puddle Jeans ($69)
Balloon Ultra High Rise Curved Taper ($188) 
High Rise Wide Leg Jeans ($189)
Wide High Jeans ($34.99) $31.49
4. Damaged Jeans 
The relaxed vibe of this trend is what makes it worth your money.
Jamie Ripped High Waist Crop Skinny Jeans ($75) $44.98–$75.00
The Billy Jeans ($168) $117.60
Good Legs High Waist Crop Skinny Jeans ($155) 
Sarah Straight-Leg Jeans ($239)
5. Boot-Cut Jeans 
Style it up by adding these boot-cut denim trend to your wardrobe. It exudes a classy and smart look and will never disappoint you.
Originals 70s Crop Boot ($250) $200
Ab-Solution Itty Bitty Bootcut Jeans ($78)
Bootcut High Jeans ($19.99)
6. Long Denim Skirt
Mini denim skirts have been a favorite for the summer of 2020, but this year it's all about long denim skirts.
Pieced Denim Midi Skirt ($128)
Uma Skirt ($425) $128
Jeans Long Denim Skirt ($88) 
Synergy Skirt ($220) $154.00
Up Next: 25 Top Selling On-Trend Items To Buy From Nordstrom