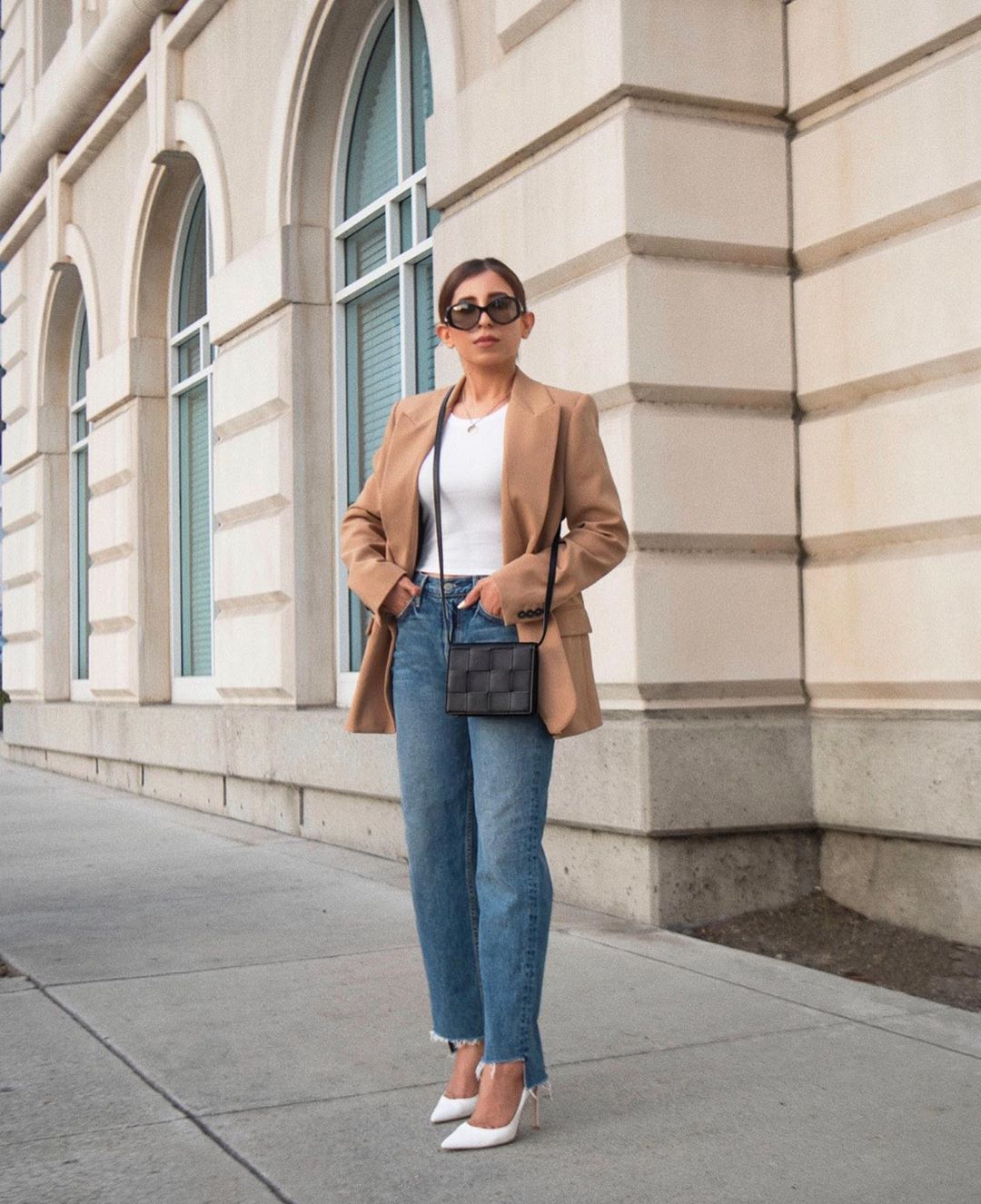 As we welcome 2021, at last, it's time to get out of the quarantine mode, get ready to kickstart the new year. No, we are not talking about boring goals and resolutions. We are talking about the A-game you need to put forward to make up for all the parties you missed out on, in the last year. Yes, now is the time to strengthen the armor of fashion to make a mind-blowing comeback. While we were locked inside our house the world of fashion never stopped whirling. Ranging from live-streaming runways to digital shopping we have come a long way which makes this the perfect time to bring home some of those exquisite trends. Upgrade your 2021 wardrobe with these head-turning trends with our exclusive picks.
QUIRKY STATEMENT PRINTS
This year you need to ditch those boring neutrals pick the trending offbeat prints. Bring in the beachy vibe or look flawless at a family picnic, these unconventional prints are bound to make a statement. Although the extremists are going for print on print, you can go for a slightly subtle print game. Pick a printed top and go with neutrals to pair them with. In fact, if you want to go all-in, you can also go for safe prints as formals. Listed below are our two exclusive recommendation for the lovers of quirky prints.
Kind intarsia wool and cotton-blend sweater $1,295
Zadie cutout striped crepe de chine midi dress ($400) $160
EXTRAVAGANT FEATHER
Here is a trend everybody is in love with. Whether it is an extravagant party dress or a breezy skirt feathers are the talk of the town. Pick this trend to feel free like a bird. These feathered outfits may look new but they have made a major comeback. Celebrities are obsessed with this new trend. Go for the fun-loving feather-trimmed skirt for a casual outing or the black velvet jumpsuit for the classy runway look.
Feather-trimmed crepe skirt ($995) $497.50
Kohana feather-trimmed knotted velvet jumpsuit ($1,300)
COMFY YET CHIC DAD JEANS
Skinny jeans are long gone, now is the time for comfort filled slouchy jeans that looks way hotter than it sounds. A high waist oversized pair of jeans is the golden pick for a comfy yet chic look. You can go for an acid wash pair and the pastel shades, but you cannot miss out on this trend. It's like every girl's dream to be comfortable yet trendy. every girl needs a pair of these. This is one of the best 2021 fashion trends. Here are the top recommendations to make you fall in love with this trend.
+ NET SUSTAIN pleated high-rise wide-leg jeans ($295) $118
+ NET SUSTAIN floral-print high-rise wide-leg jeans ($325) $130
RUFFLES, PUFFY SLEEVES AND LOTS OF VOLUME
Puffy sleeves, fluffy shoulders, and volumized skirts have made a massive comeback. This vintage fashion is back and high in demand. People are head over heels for statement sleeves and why shouldn't they be. It is gorgeous. Go for this trend if you want to go big this new year. Pick one of these recommended products for all the limelight.
The Lovestruck ruffled floral-print plissé-crepe mini dress ($850)
Ottoman cotton-blend midi skirt ($655)
THE CRISP CUT-OUTS
Cut-outs are the new trend everyone is following. It is simple which makes it all the more classy. Whether it's a little black dress or a statement blouse, cut-outs only add to the perfection. This is the perfect trend to flaunt some skin in the most modest way. We are hopelessly in love with this crisp black cut-out top and this beachy slip-on crochet dress. Pick any one of these and stay in trend.
Baby cutout ruched taffeta top ($325)
Metallic striped crocheted maxi dress ($750) $300
METALLIC MADNESS
This trend makes your red carpet ready in a matter of minutes. Call it the flashiest trend, but even a little bit of metallic touch in an outfit gives it a perfect finish. Go all-in with a metallic dress or pick a pair of metallic pants to simply accentuatee the look. In fact, you can also go suble and simply add mettalic accessories or footwear to look like a million bucks.
NOTHING BUT NEON
Are you ready to look like the eye candy in a sassy neon attire? Steal a pop of color in your boring dull days. Color-blocking is the new trend and it's so much fun. Play around with contrasting outfits or go for one neon color at a time. We highly recommend going for this hot pink blazer and these neon green shorts to say yes to fashion in style.
Jacquard-weave Jacket ($49.99)