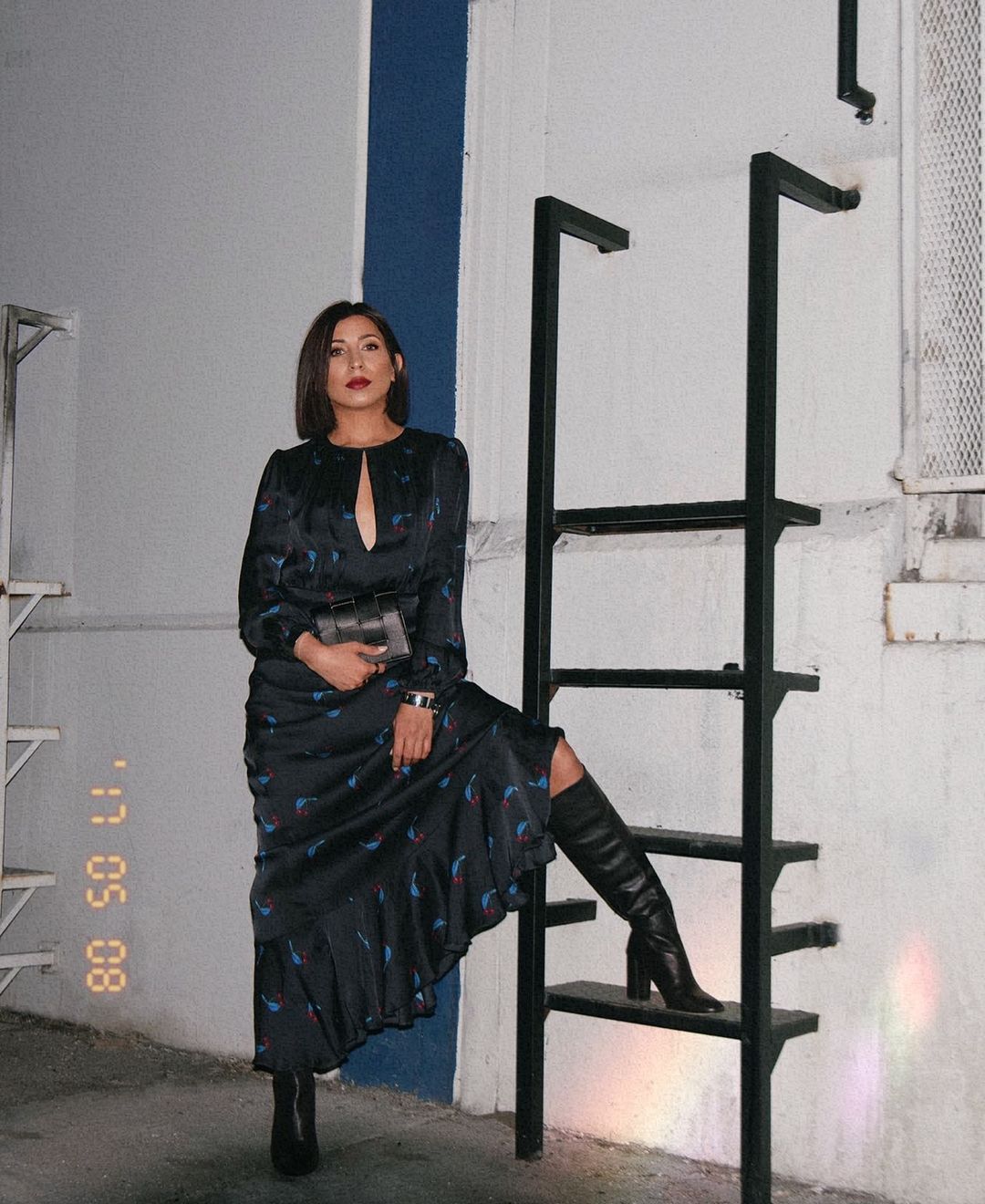 If you're always looking for ways to amplify your fashion quotient, the quest comes to an end today. We created a list of shoe trends that will dawn upon the entire fashion world this season. Brought into vogue by many labels on the runways of F/W 2020, these shoe trends can now be seen all over Instagram, winning the hearts of fashion bloggers. Other than being stylish, these Fall shoe trends are practical, functional, and comfortable.
Now, when you wish to elevate your ensemble through your footwear collection, just count on these shoe trends. These edgy footwear styles – from lug-soled boots to mismatched sandals – will undoubtedly take your wardrobe to the next level. Keep reading for some style inspiration.
1. Square Toe Boots 
Be it casual outings or formal occasions, square-toe boots are always the perfect option. This angular shape was once a trend back in the 90s – thanks to major style visionaries present in the fashion world today, sqaure-toe boots are back in the style game!
Suede Ankle Boots ($990)
Lange Snake Print Booties ($578)
Heel Leather Ankle Boot ($120)
Duck Boots ($610)
2. Sporty-Chunky Sneakers 
If you're looking for something comfortable with a laid-back vibe to add to your footwear collection, sporty-chunky sneakers are just what you need. You can pair the trend with a cable-knit sweater and boyfriend jeans or an oversized hoodie with biker shorts.
Air Max 90 Sneaker ($120)
Franckie low-Top Sneaker ($679)
Bolzter Bryz Sneakers ($500)
Lace-Up Panel Sneakers ($100)
3. Croc-effect Boots 
Croc-effect boots are making all the right noise in the fashion world right now. They have a quirky yet sophisticated look that goes with every outfit. From trench coats with dresses to formal attires, you can wear croc-effect boots with any outfit without a second thought.
Bel Bootie ($144.95)
Benny Knee High Boot ($550)
Arsenic Thigh High Boot ($239.95)
Foxy Croc Embossed Square Toe Bootie ($560)
4. Mismatched Heels
If you're all about unconventional fashion, mismatched sandals add an element of asymmetry to your style. You can try this shoe trend with different footwear styles as well. You don't have to worry about committing a faux pas because this trend is unique enough to have your back.
2.42 Leather Sandals ($340)
Euro Heel ($168)
2.4 Leather Sandals ($340)
5. Lug-Soled Boots 
Lug sole boots are taking over the fashion world like a storm. From black to white to brown, lug sole boots can be embraced and styled in every color. Believe it or not, this is one of the comfiest and stunning shoe trends.
Elastic Panels Ankle Boot ($100)
Ava Platform Combat Boot ($180)
Rubber-Trimmed Leather Chelsea Boots ($1150)
Packer Chelsea Boots ($195)
6. Knee High Boots 
From floral printed dresses to mini skirts with sweaters, knee-high boots will go with any style you wish to carry this season. They are classy and work for everyone, thanks to their universally flattering design.
Heel Leather Boot ($230)
Arsen Stiletto Knee-High Boots ($190)
Parton Knee High Boots ($775)
Cynis Leather Knee Boots ($860)