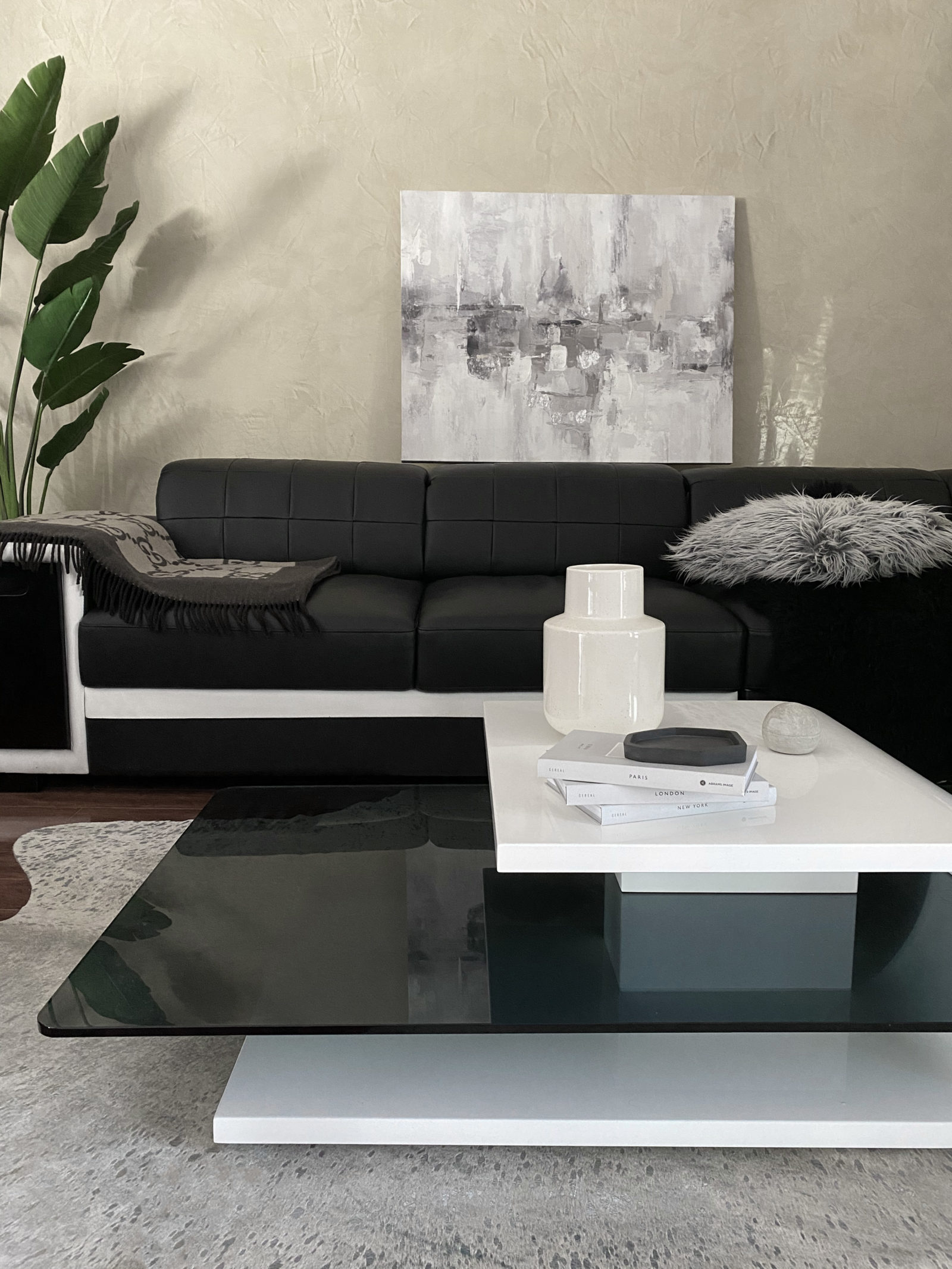 Are you that person who's always panicking about getting the perfect Christmas gifts? No matter how hard you try, you just can't seem to figure out this age-old dilemma. Of course, you want your present to be thoughtful and well-loved by your friends and family but it should also serve a purpose. To solve this problem, we turned to the home décor section and we were pleased to find some insanely stunning gems. Gift your loved ones these special items to beautify their homes even further. Whether it's your mom or your best friend, they'll always have a little piece that reminds them of you in their happy place.
Ekaterina Bazhenova Yamasaki Wake Ceramic Vase ($125)
Handmade ceramic vase with abstract dimensions, inspired by paintings from the Renaissance period that will instantly draw praise from your guests.
Blanc Lacquered Teak Bowl CB2 ($49.95)
Bring a fresh element into any room with the addition of this hand carved bowl made from teak root and coated with high shine white lacquer.
A unique double loop knot designed by skilled artisans in raw, earthy stoneware that brings plenty of texture and dimension to any plain area.
Stunning solid wood bowl stained with a deep and dark black hue that'll be a great accent piece.
Incredibly soft baby blanket woven from pure cotton that will keep your little ones comfy and warm.
Via Large Travertine Knot ($169.00)
Pure travertine stone is crafted into a show stopping knotted design statement piece that brings luxurious vintage style to your space.
Cereal City Guide: New York Paperback Book ($25)
If you've been on the hunt for a perfect coffee table book, we found it! Cereal City Guide: New York is an amazing read, full of illustration, photographs and noteworthy comments about the Big Apple.
Burning Rose Scented Candle ($85)
Light up this handmade candle that exudes a smoothing rose petal mixed with a smoked wood scent.
Clean, contemporary style marble links that will accent a table, mantel or shelf to amp up the interior design.
Panama Textured-leather Notebook ($75)
Rich black textured leather notebook that'll come in handy to jot down important notes while perfectly complementing any table in the house.
CozyChic™ Throw Blanket ($147.00)
A warm microfiber throw blanket that's a must-have for the season to relax and snuggle up indoors.
Black Baies Scented Candle ($98)
Fill your home with the relaxing and calming scent of rose and blackcurrant packaged in a sleek all black vessel.
Up Next: 5 Gorgeous Home Décor Trends That Will Beautify Your House In An Instant