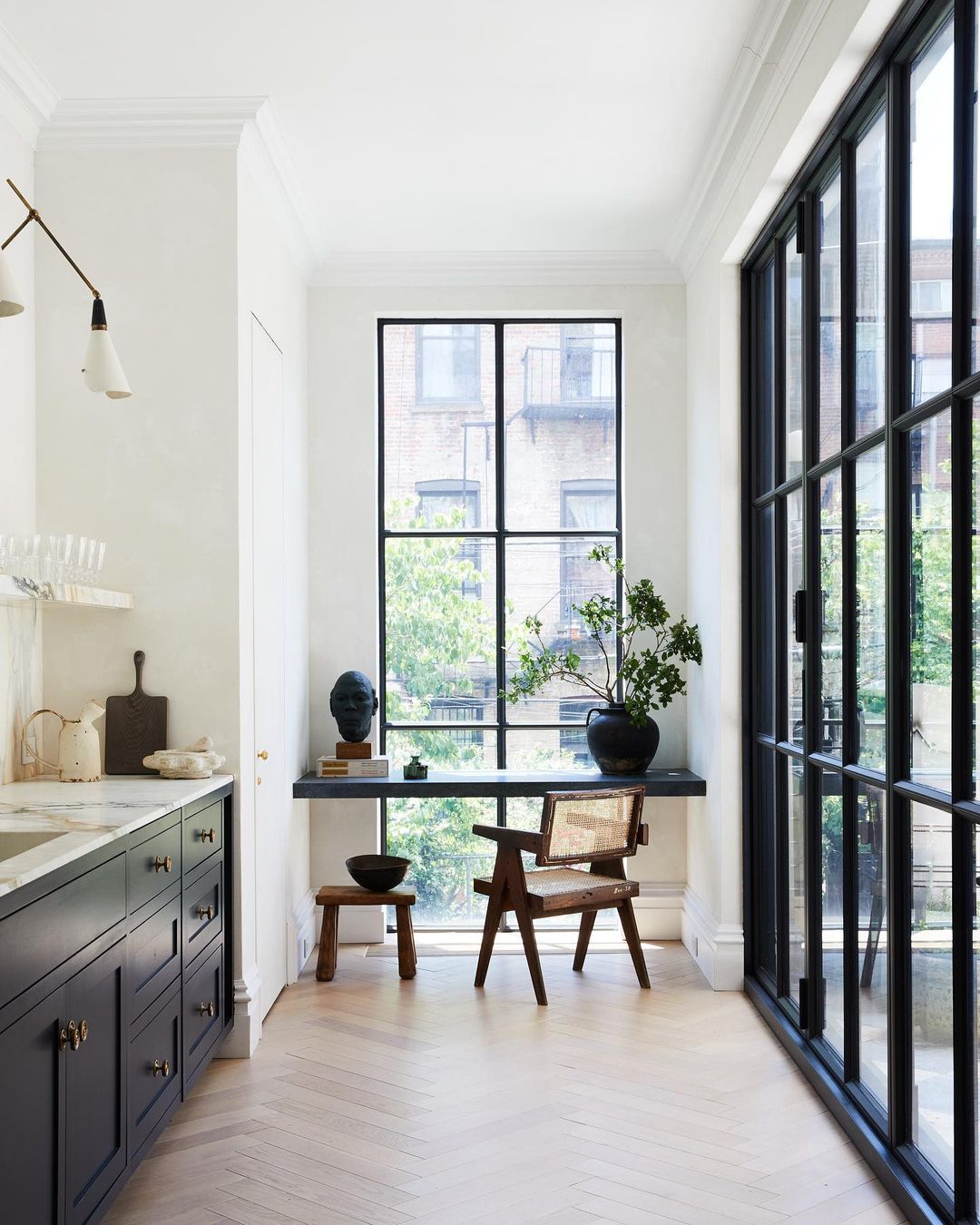 Home décor items – this is the single most important design element that can turn your brick-and-mortar space into a beautiful home. Be it vintage Jeanneret chairs, an aesthetic waterfall coffee table, or an effortlessly stylish brumbury lamp – even in the world of home décor, just like in the fashion world, there are certain trends that can turn your home from simple to chic. 
Scroll below to see 5 on-fire home décor trends that will make your house look next-level chic. And the best part – even fashion people are obsessed with them! 
1. Wooden Accents
This home décor trend gives a warm and toasty touch to your abode. From the kitchen to the living room to the bedroom, you can enhance the look of your home with unique wooden accents. The vintage vibe of wooden décor never really goes out of trend. So, it's a solid investment for your abode.
Pazice Vintage Wooden Vessel ($148)
Wooden Cutting Board ($24.99)
Still Teak Wood And Black Resin Bowl ($49.95)
Tavia Nightstand ($562)
2. Unconventional Sculptures 
Time for your home to be adorned in unconventional allure. These unique sculptures can lift the look of any room. There is something different about these sculptures that hits differently. They can be combined with any kind of home décor and they still won't look odd one out.
Sculpture ($630) $554
Dante Black Vase ($29.95)
Ceramic Vase ($29.99)
Lola Sculpture ($367)
3. Wooden Stools
Is that extra, idle space at your home bothering you? Well, in that case, wooden stools will work like a wonder. The retro look of these stools can be worked with almost every kind of furniture, thanks to its versatility. Not just this, you can use them to place books, miscellaneous stuff, or just to add a wow vintage vibe in your home.
Primitive Wooden Stool / Rustic Stool ($194.34)
Vintage Wooden Stool ($48.80)
Svana Stool ($285)
Clarabelle Indoor/Outdoor Stool ($240)
4. Leather Upholstery 
Give your house a sleek spin with leather upholstery. Leather decorative items are perfect for adding an opulent touch to your house. If you're a fan of minimalism, leather upholstery is the best decor element you can bring inside your home.
Mast Leather Director's Chair ($499)
Austin Accent Chair ($1,395)
Leather Swivel Lounge Chair and Ottoman ($1,059.99) $879.99
Hudson Tray ($79) $46.99
5. Souvenir Shelf 
A home is not just made of voguish décor items but also of memories. This is why a memorabilia shelf is the perfect way to marry design with nostalgia. You can use it to place pictures, souvenirs, books, and even the unconventional sculptures on top.
Silver Plated Picture Frame ($36.00–$79.00)
Cooking in Marfa Hardcover Book ($50)
Solaris Perfume Spray ($195)