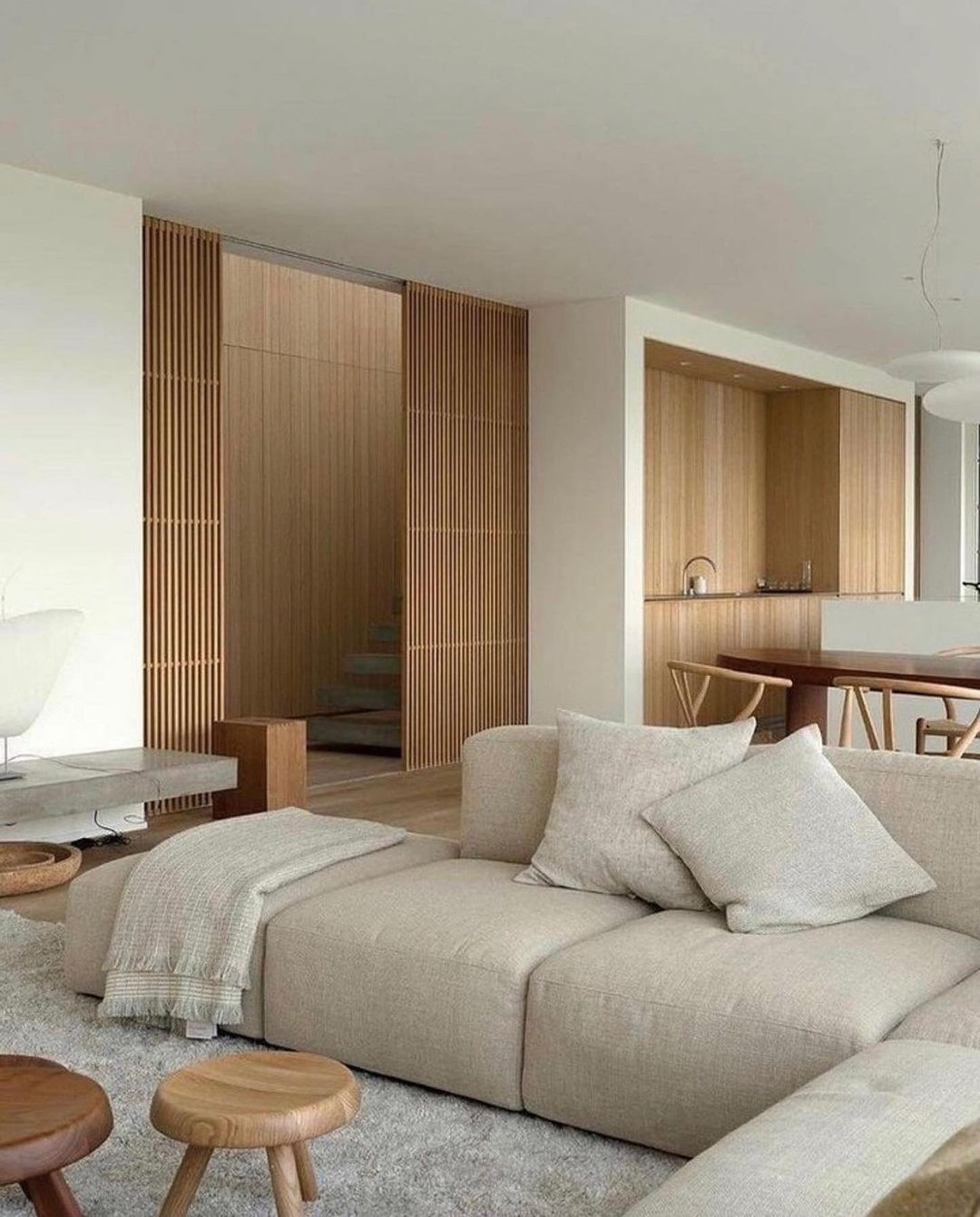 There's a constant tug of war between minimalistic homes and vibrant abodes. Minimalism always tends to win with its muted colors, structured textures, sober furniture. However, this tug of war situation gets more tricky when it comes to the home's biggest space, the living room. The way the living room is designed defines the aesthetics of the entire house. So, if you're lean more on the sophisticated and simple side of life, designing a modern minimalist living room is the best way to showcase your adoration for minimalism. Designing a modern minimalist living room may look like an easy-peasy task, but in reality, it takes a penchant for functionality and aesthetics to create it.
So, to make it easier and fun for you, we have created a list of chicest items that'll help you create an opulent-looking modern minimalist living room. This thoughtful curation below consists of minimalist sofas, chairs, pillows, and much more that'll create a calming, nurturing, and livable environment. Now read on and get ready to spruce up your living room to the basics with the most top-notch decor items one can ever find.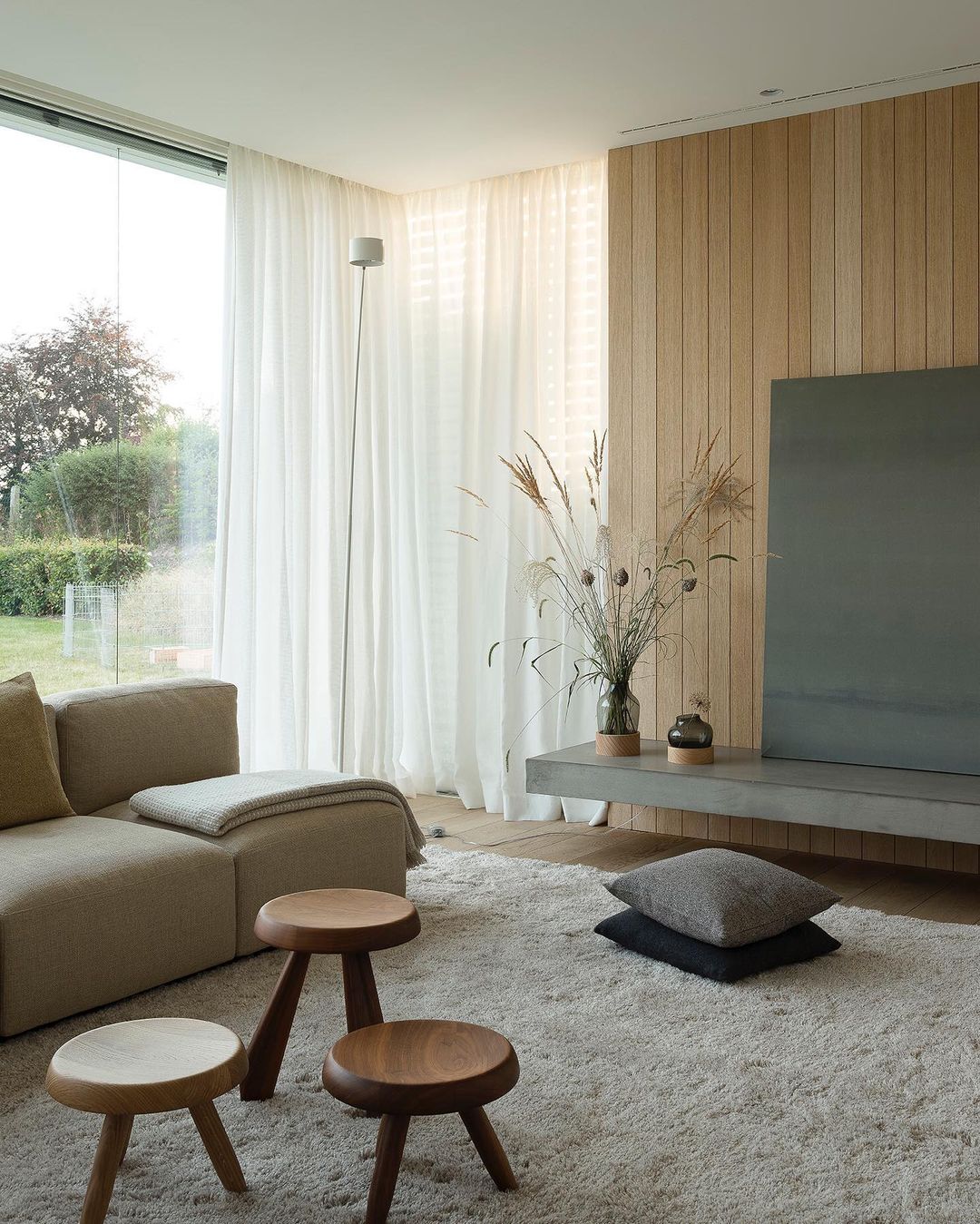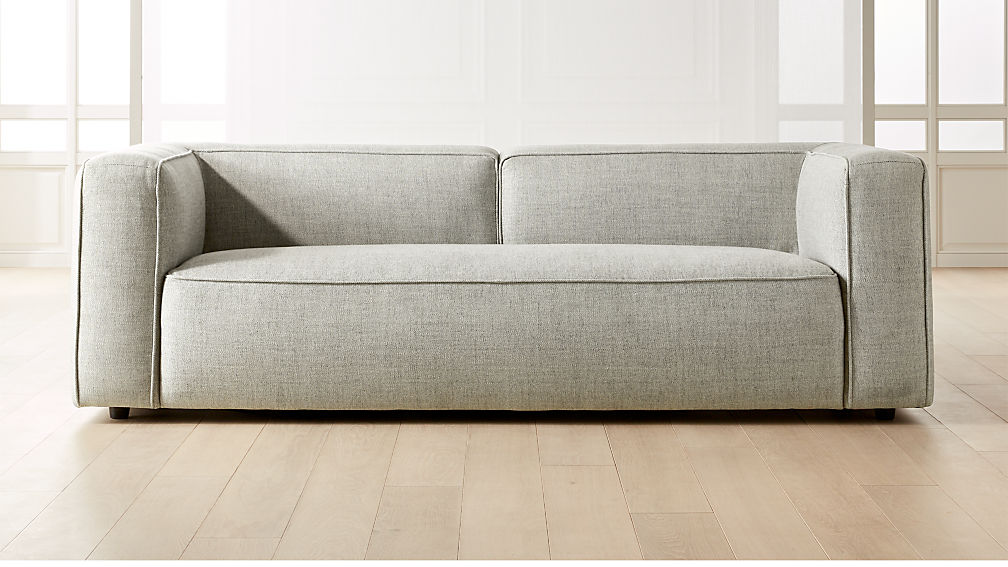 CB2 Lenyx Sofa ($1,399)
This subtle grey sofa is designed in an ultra-low height with overstuffed cushions that make it super comfy. The muted color of this classy sofa will undoubtedly work with your minimalist decor.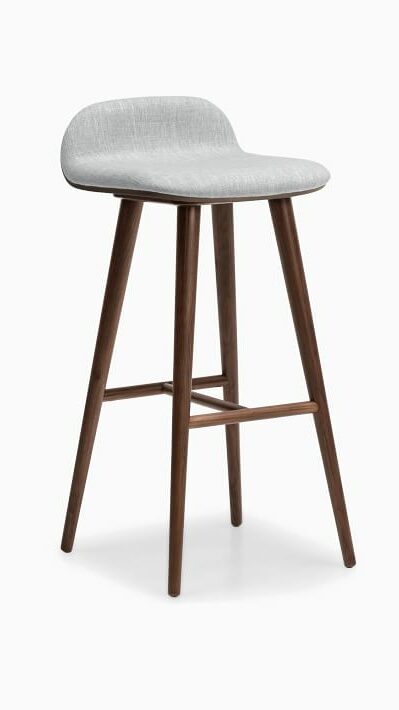 West Elm Boulder Bar & Counter Stool ($279–$299)
Do you have a minibar at your home? Embellish it with this stool that features stunning dark wooden legs. Not only this, you can even adorn your kitchen counter with this stool that has a comfy cushiony feel.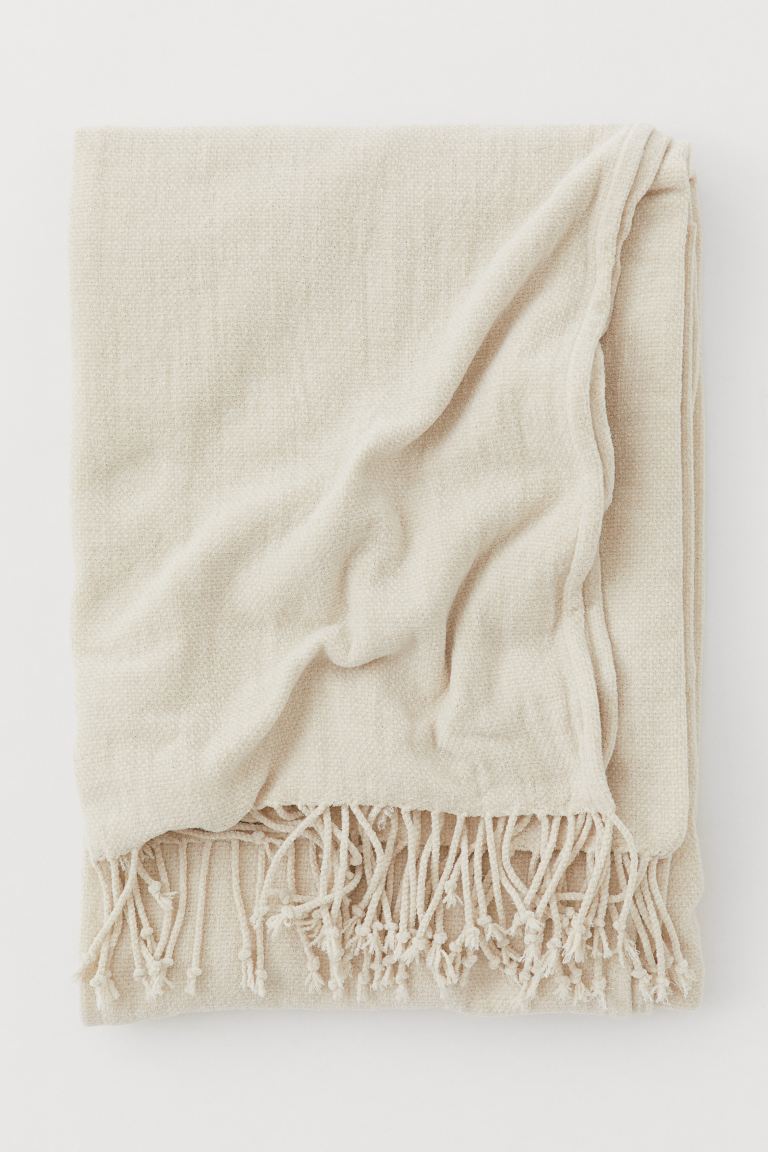 H&M Throw with Fringe ($24.99) $22.49
Give your furniture bonus chicness with this throw that features cute fringes. The neutral-tone and soft fabric of this throw will beautifully blend in with all your décor items.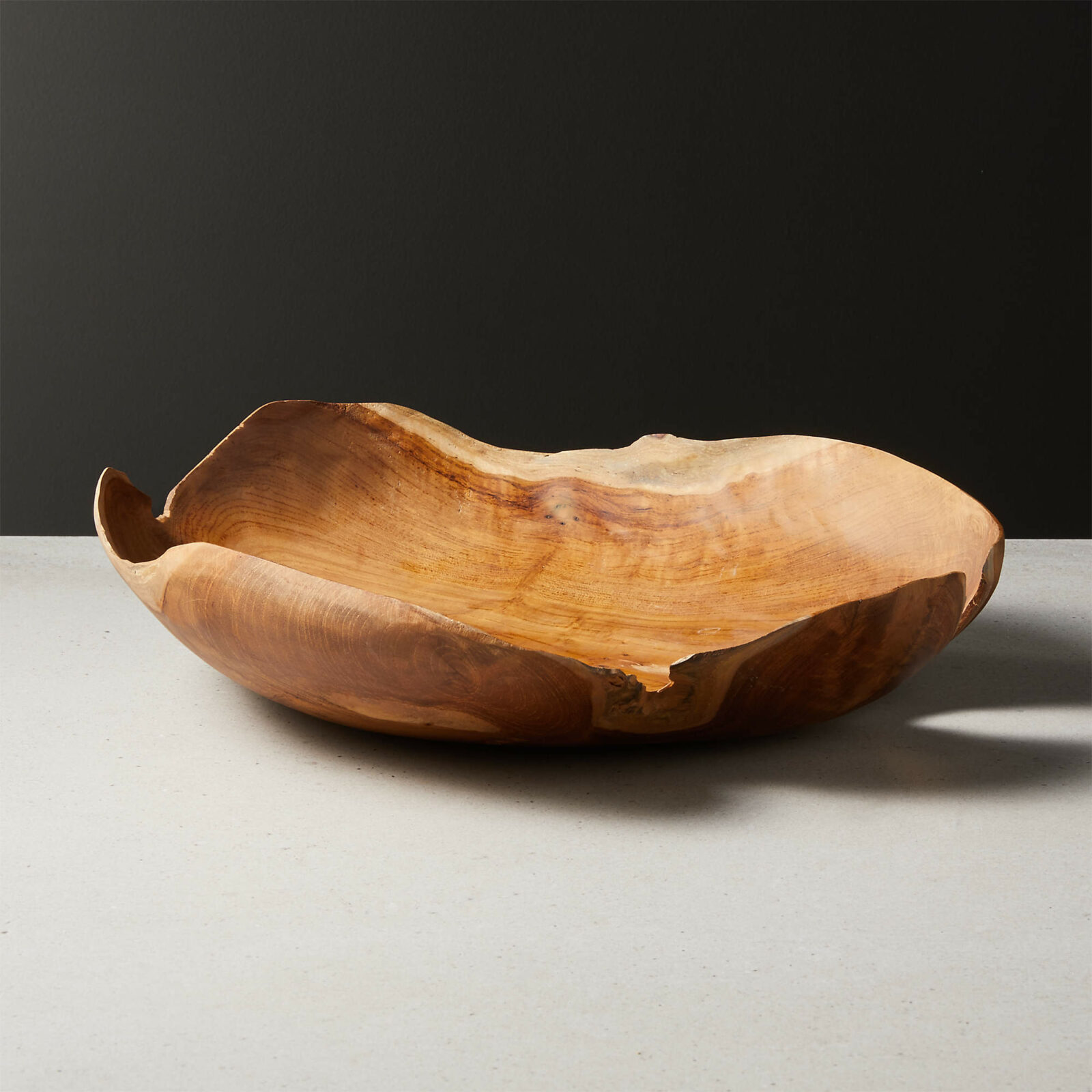 CB2 Teak Bowl ($69.95)
From center table to kitchen counter to side showcase, this piece can be used to embellish literally any space around the home. Hand-craved from the teak root, the raw look of this bowl offers good storage as well.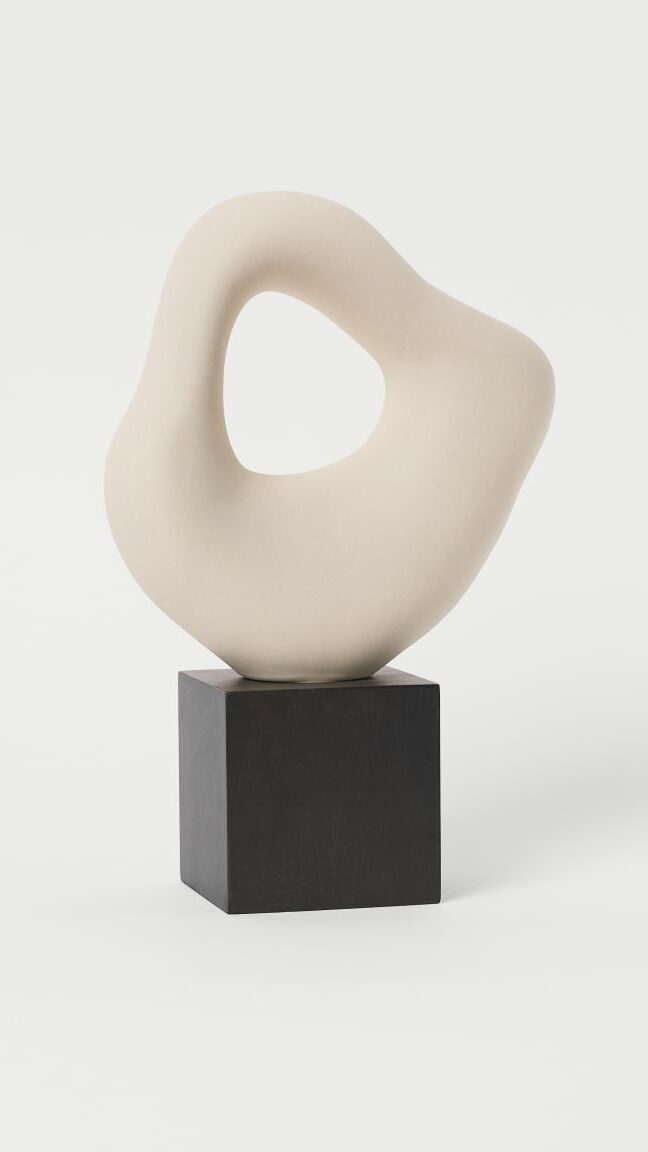 H&M Large Stoneware sculpture ($34.99) $31.49
Bring out the unconventionally stunning side of your abode by simply adding this stoneware sculpture. The soft stone and abstract shape are so adorable that you'll be looking at it all day long.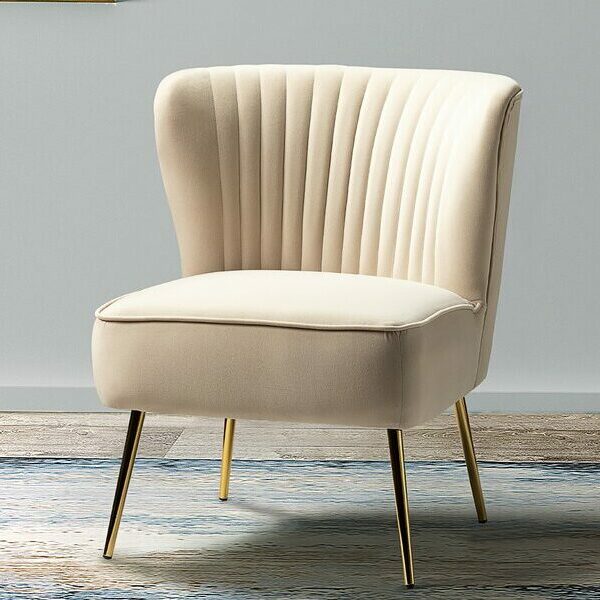 Wayfair Erasmus Side Chair ($240) $174.99
From the bedroom to the living room, you can take this side chair to any corner of your house. The chair's velvety touch and metal legs exude a minimalist vibe that will get you countless compliments.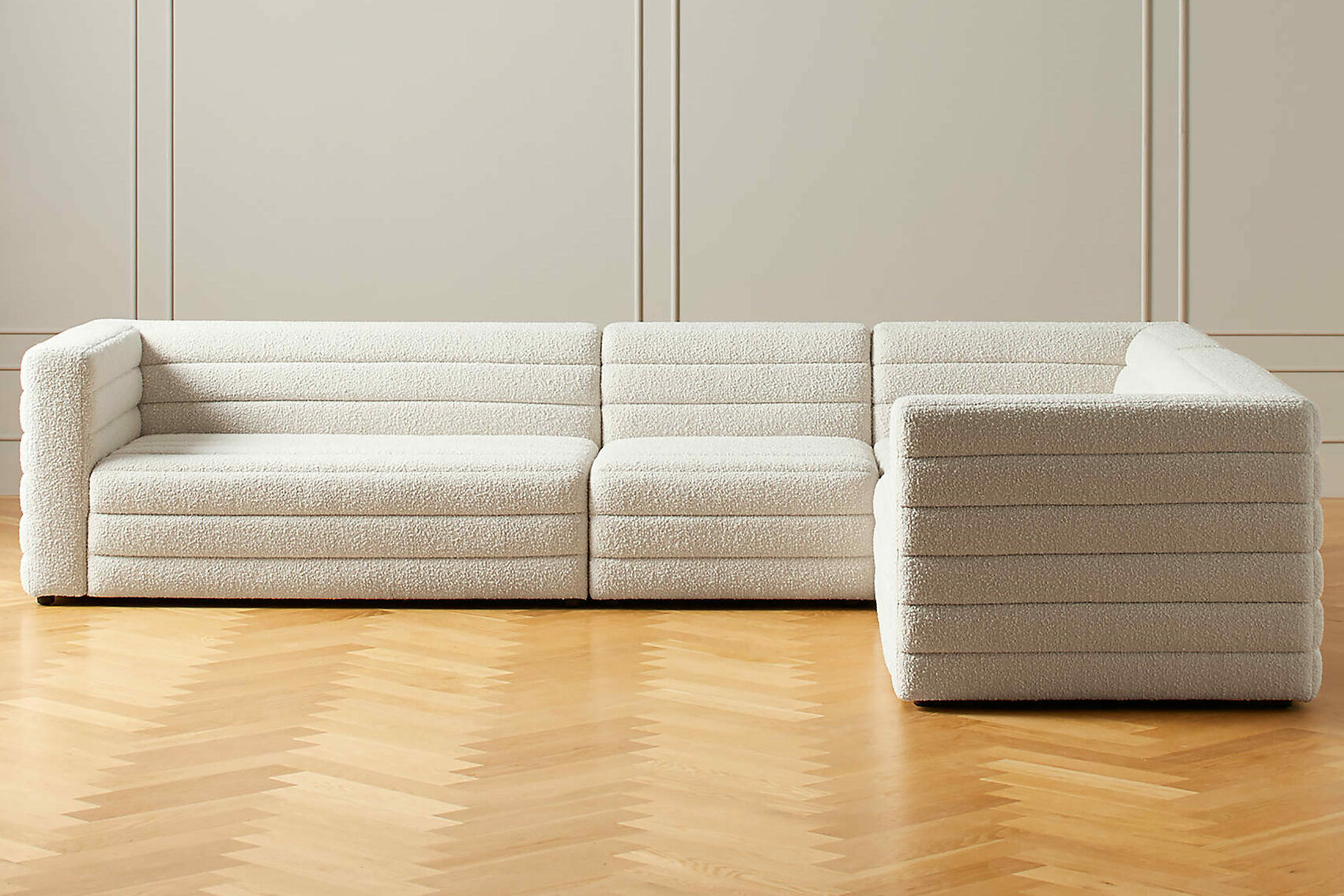 CB2 Stratoo 4-Piece Boucle Sectional Sofa ($3,996)
Let minimalism be the highlight of your entire house with this ivory sofa that will infuse some major luxe vibes. The soft channel tufting and cushiony look of the sofa gives a cozy vibe too.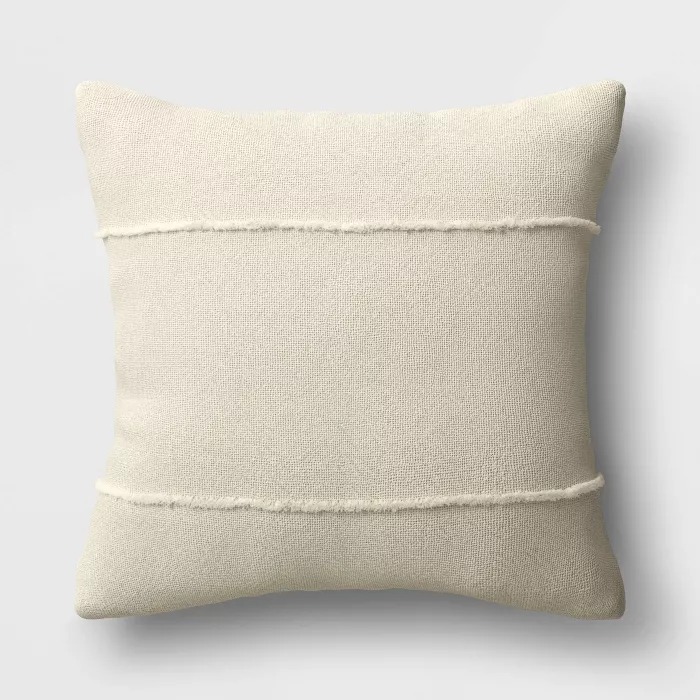 Target Textured Solid Square Throw Pillow Neutral ($20)
A versatile pillow that will work with different settings, thanks to its neutral hue and tufting design. It has a cotton exterior with a soft filling, making it the cutest and coziest pillow.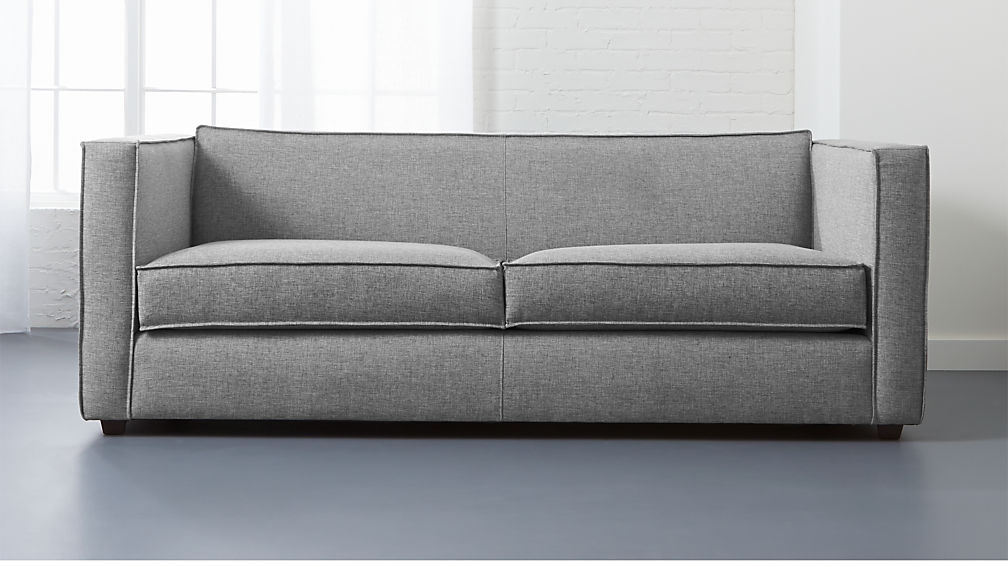 CB2 Club Sofa ($1,399) 
Time to make your abode look more edgy and chic with this club sofa. The convenient size and classy color of the couch will never disappoint you, no matter what the backdrop looks like.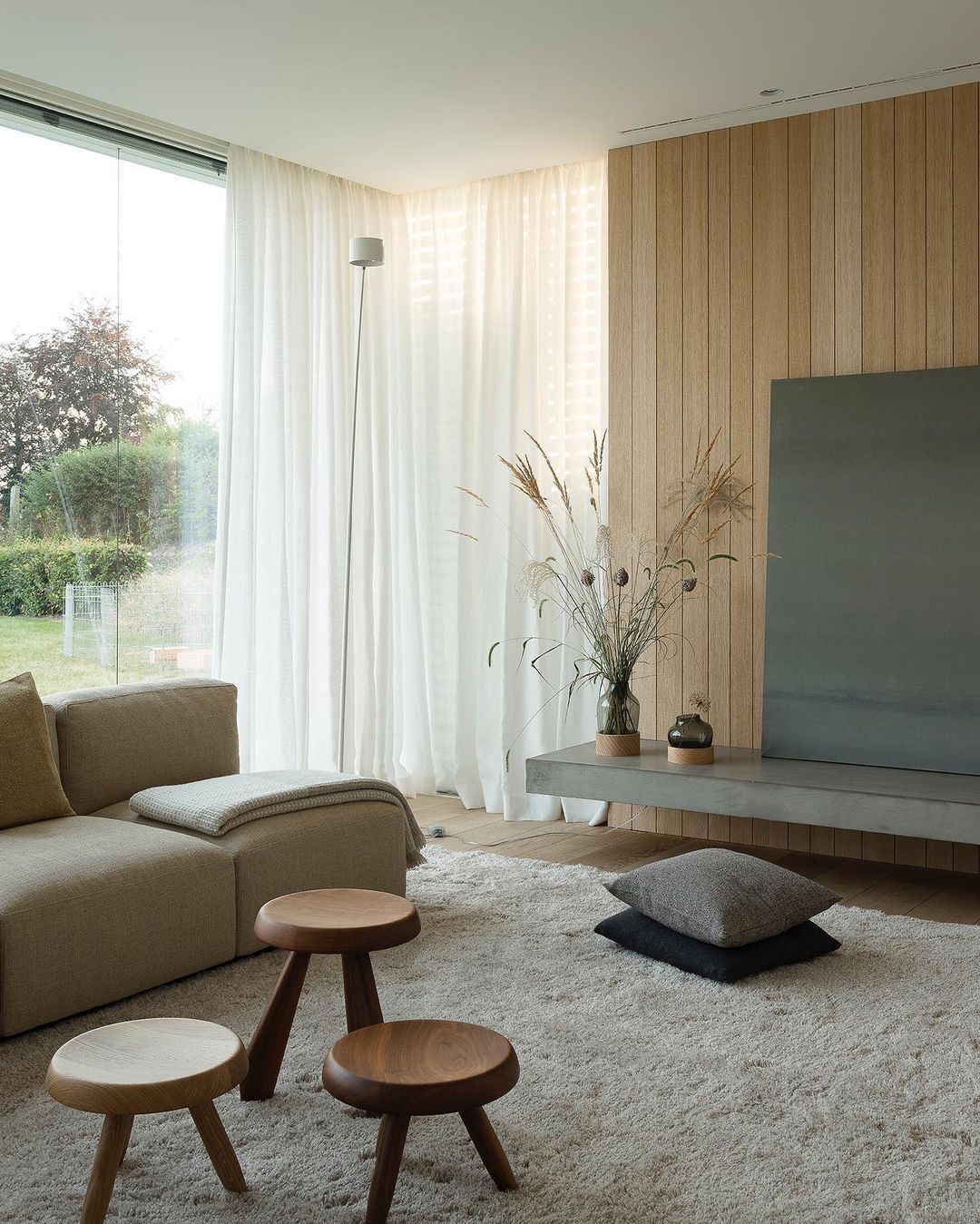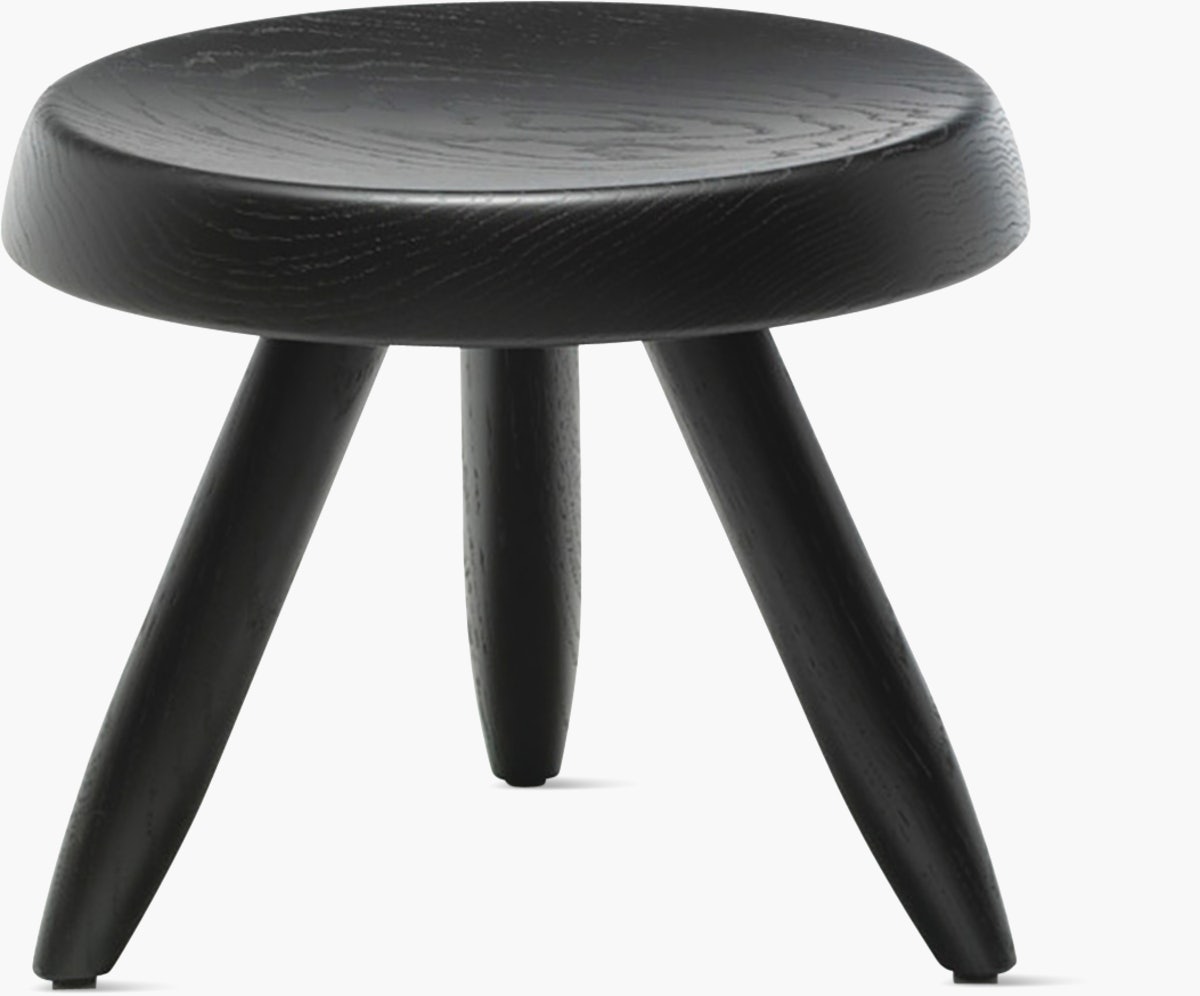 DWR 524 Tabouret Berger Stool ($845) $718.25
Give the extra space in your home a cute twist with this low-height stool. The black color and solid wood are too sleek to be missed.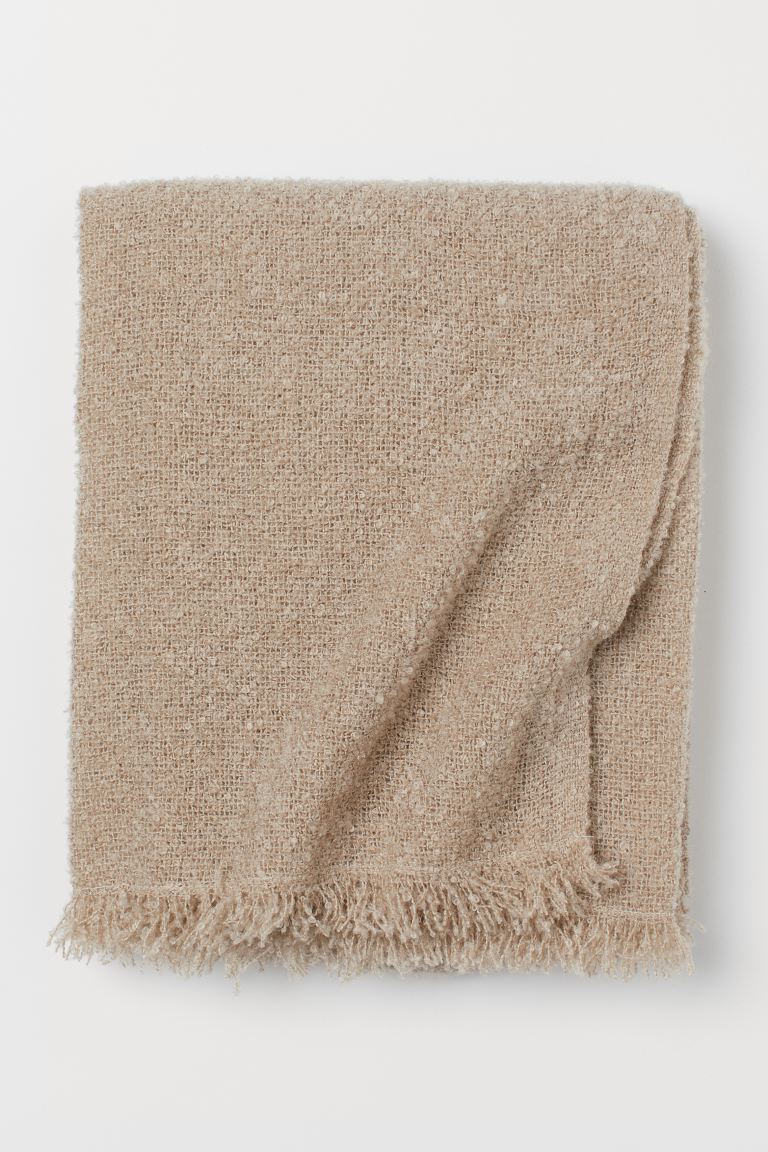 H&M Bouclé Throw ($17.99) $16.19
Now is the time to fill your home with coziness and chicness by opting for this woolen throw. Adorned in neutral-tones and little fringes, this throw is a must-have for everyone.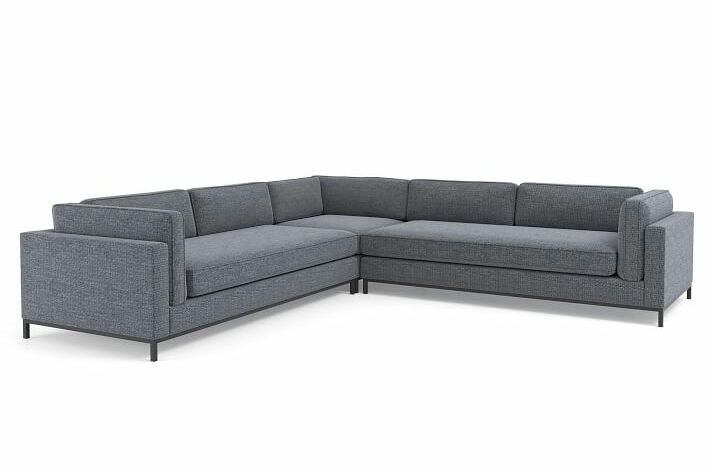 West Elm Modern Arm 3-Piece Sectional ($5,499) 
Made in Mexico, this modern arm 3-piece sectional with a casually chic look will undoubtedly make you fall for it. You can throw some adorable pillows or keep it as it is.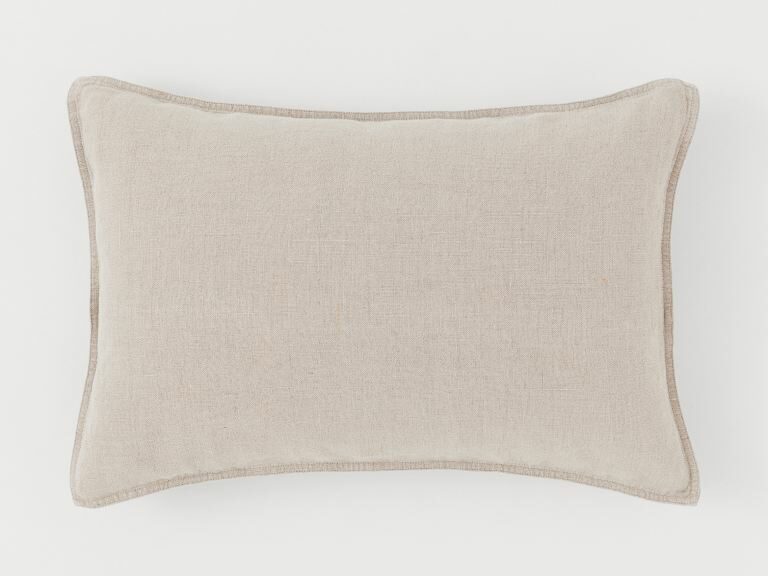 H&M Washed Linen Cushion Cover ($14.99) $13.49
The beige pillow cover will align beautifully with all your decor items. The contemporary minimalist look of this pillow cover is what makes it so unique and luxe-looking as well.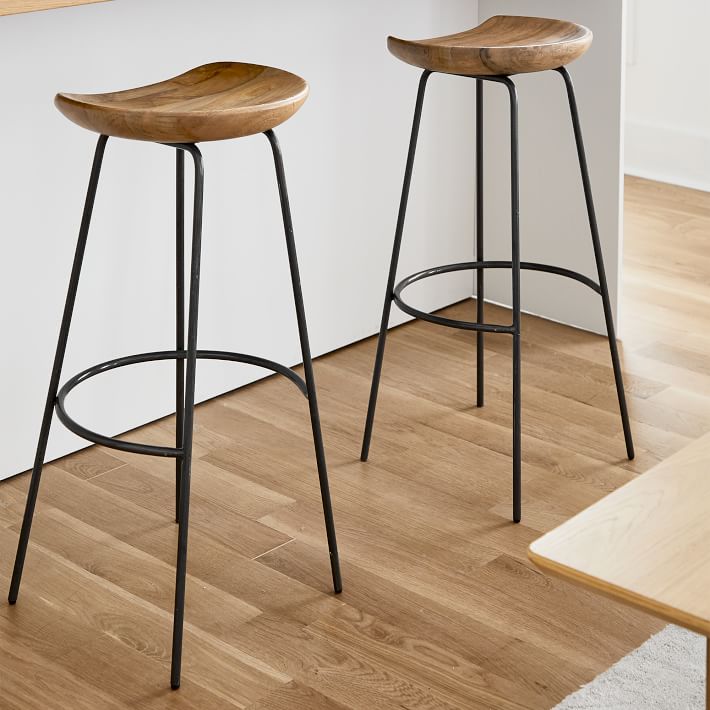 West Elm Alden Bar & Counter Stools ($199–$358)
Your kitchen counter needs so much more than food, and a counter stool is just the kind of furniture that adds an elegant touch to the kitchen interior. Here are the most stunning and elegant counter stools for your home that offers wooden seating and black metal legs.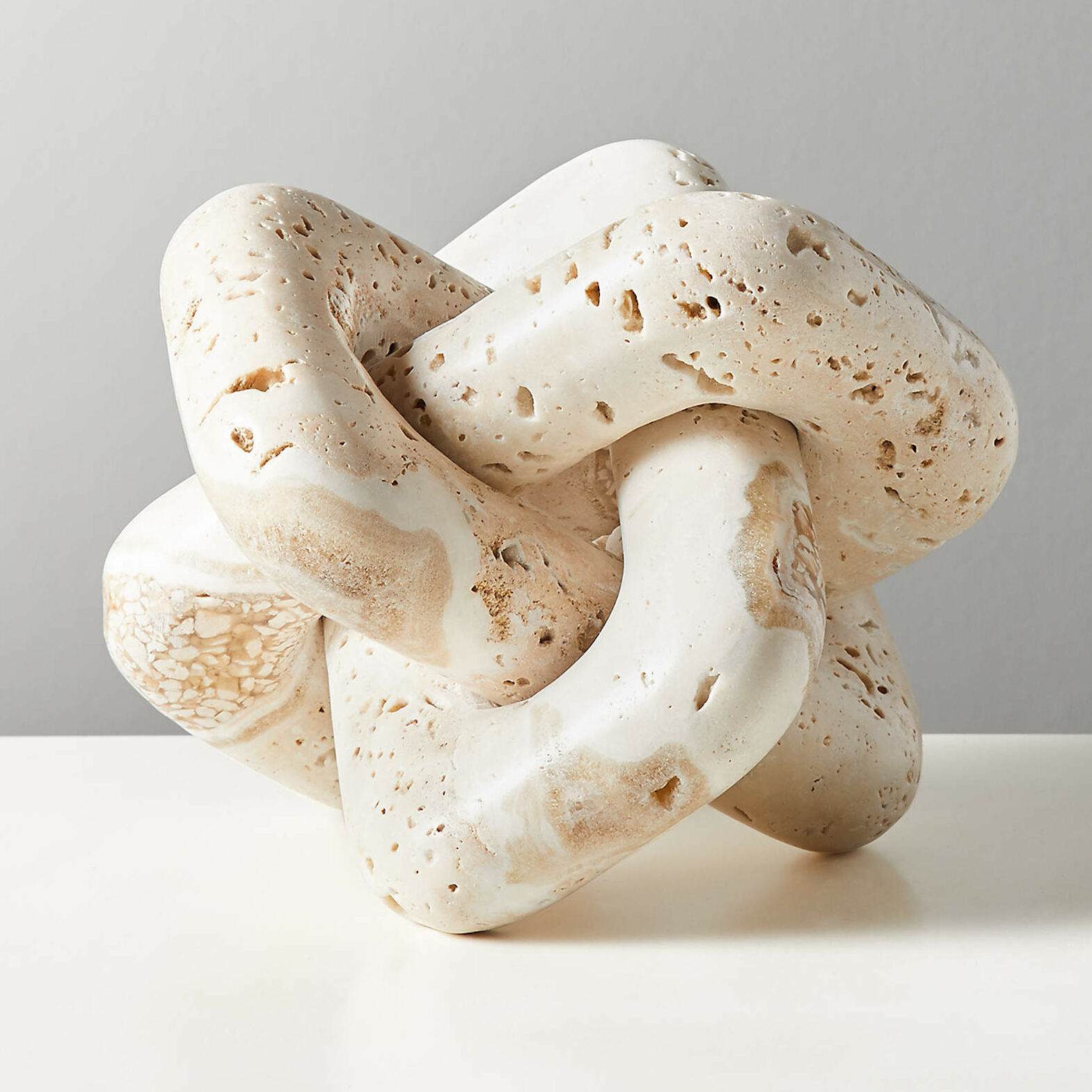 CB2 Via Large Traverine Knot ($169)
If you want to give up on dramatic showcase pieces, start doing it by adding this travertine knot. It is the peculiar décor item that can complete your modern minimalist living room decor.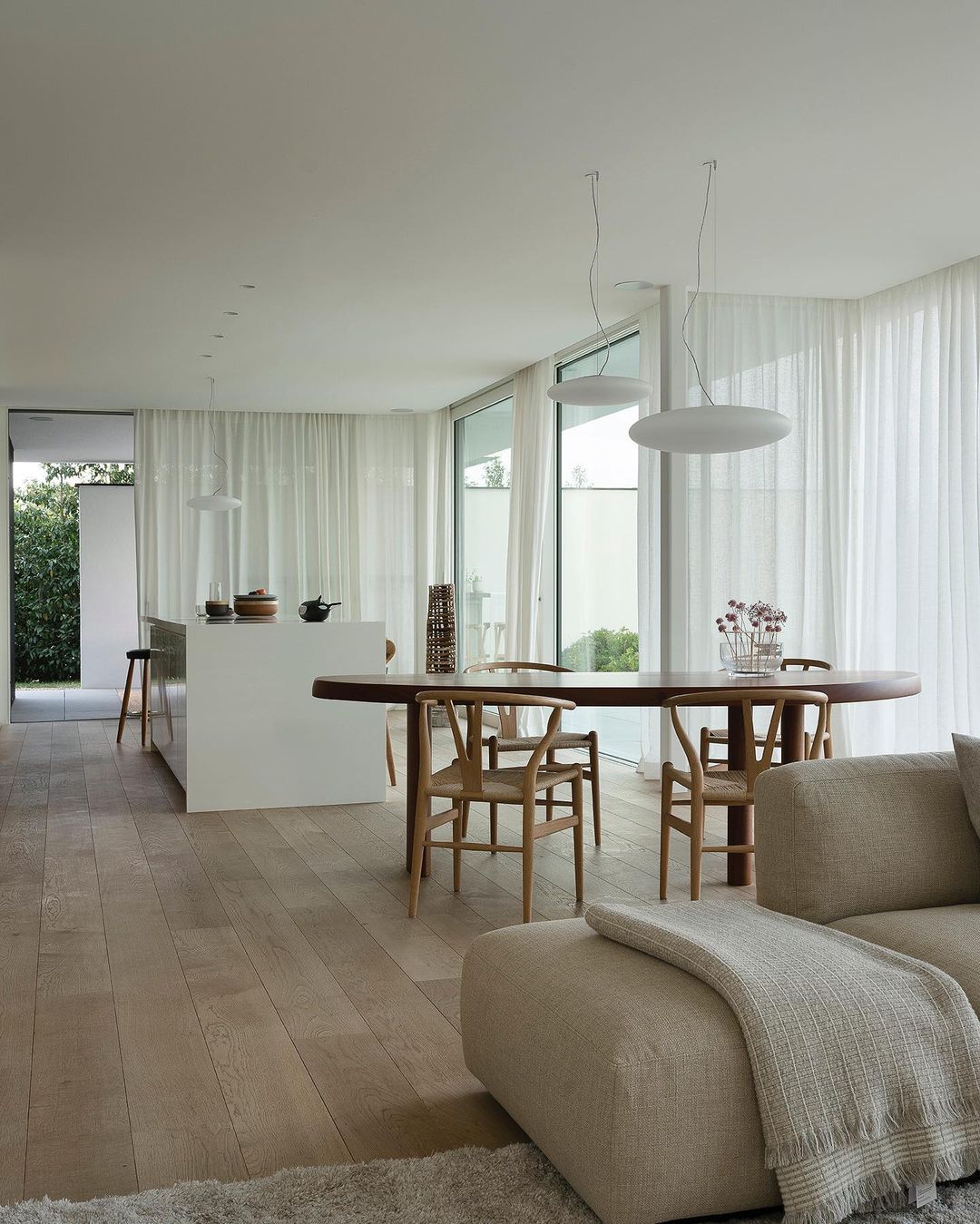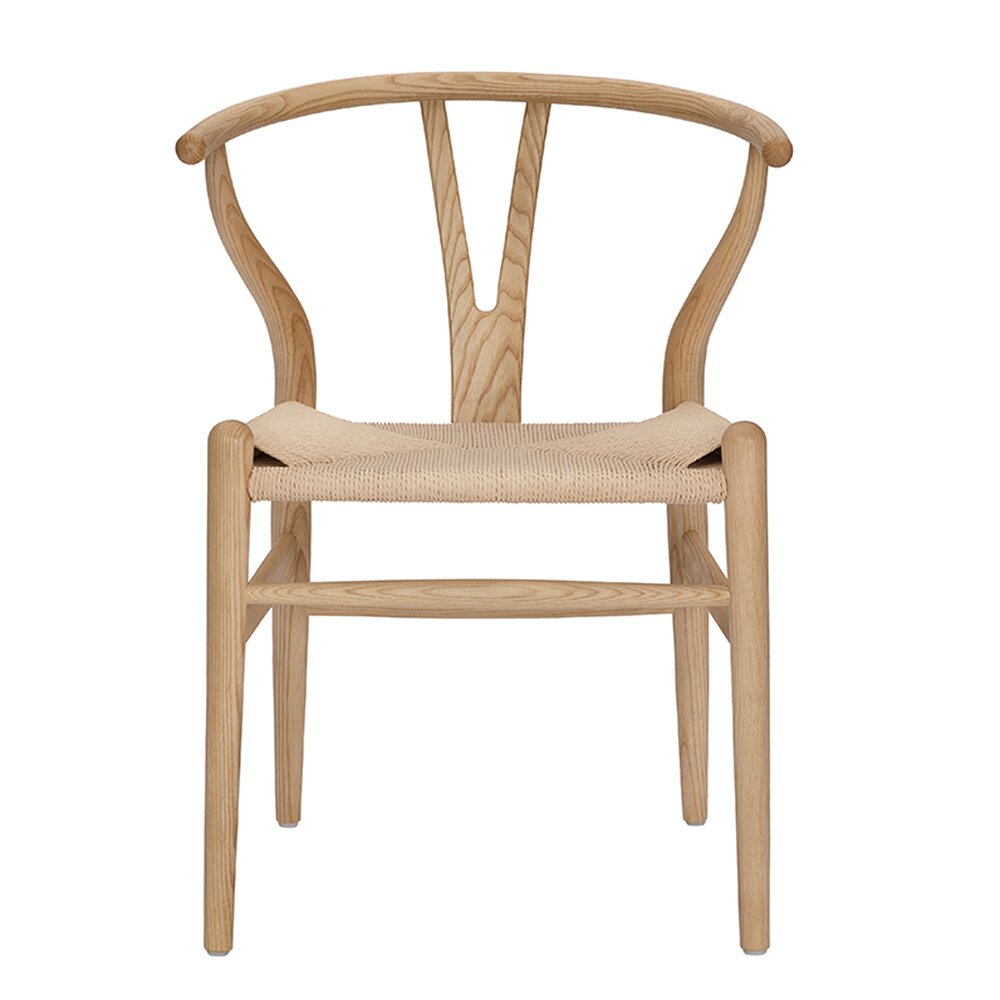 Wayfair Gunnur Solid Wood Wishbone Stacking Side Chair ($235.99) 
Make your decor items more sustainable and environmentally friendly with this wooden stacking side chair. The comfy sitting design of the chair will never give a buyer's remorse.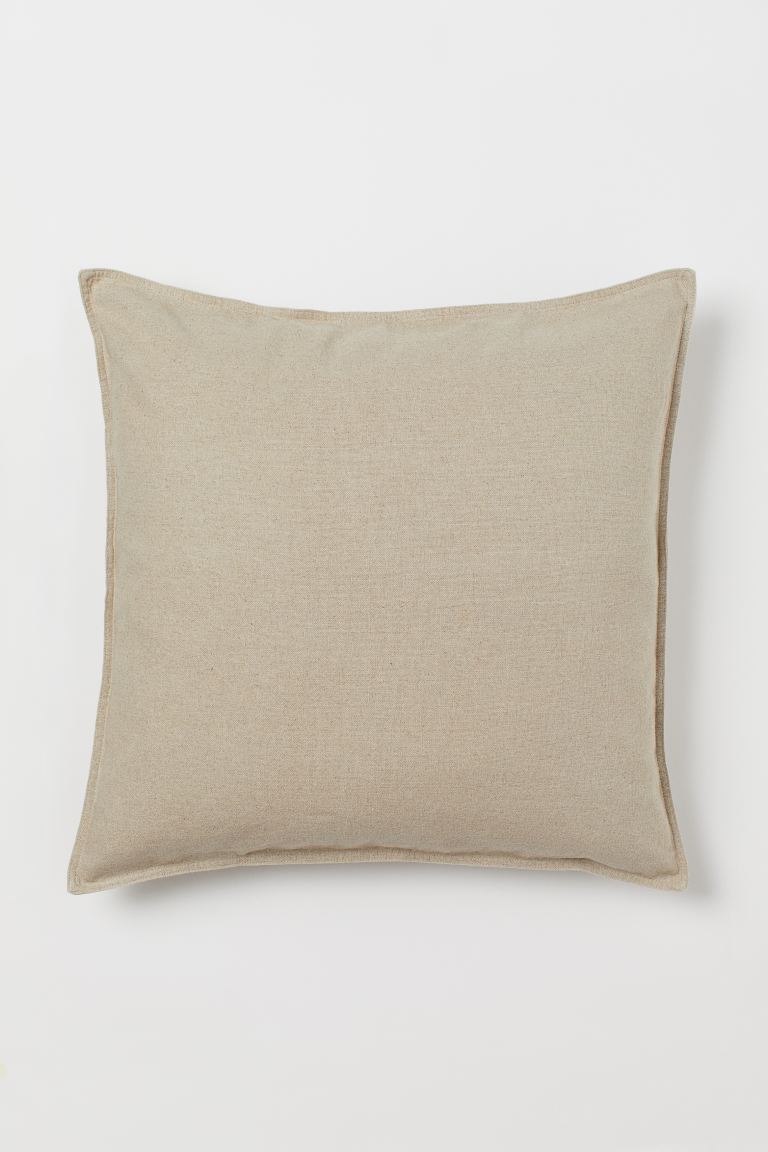 H&M Solid-color Cushion Cover ($17.99) $16.19
Another cushion cover that's dripping elegance all over the place. The muted sand color and simplicity of this pillow cover will balance all the monochrome and minimalist palettes.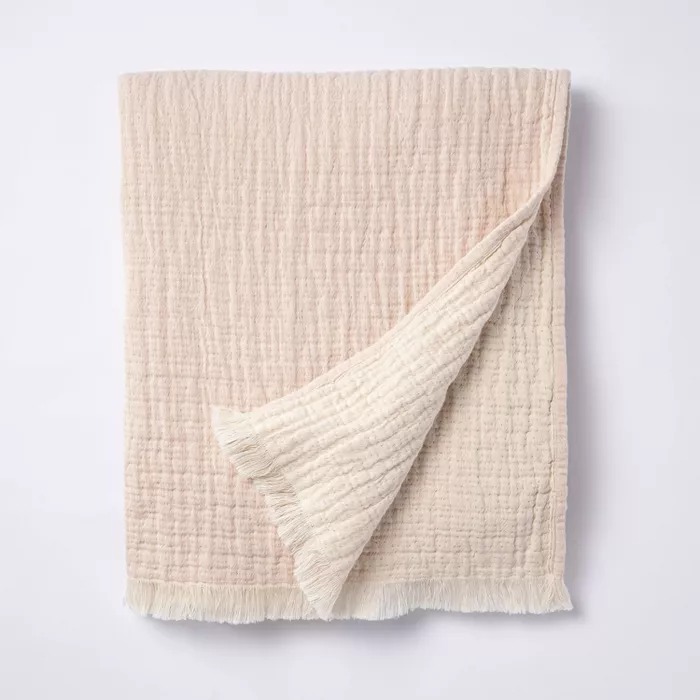 Studio McGee Reversible Gauze Throw Blanket ($25)
A reversible throw blanket that'll soon become your new cuddle partner with its super lightweight yet cozy feel. The gauzy weaves and tassels add a great texture to the house.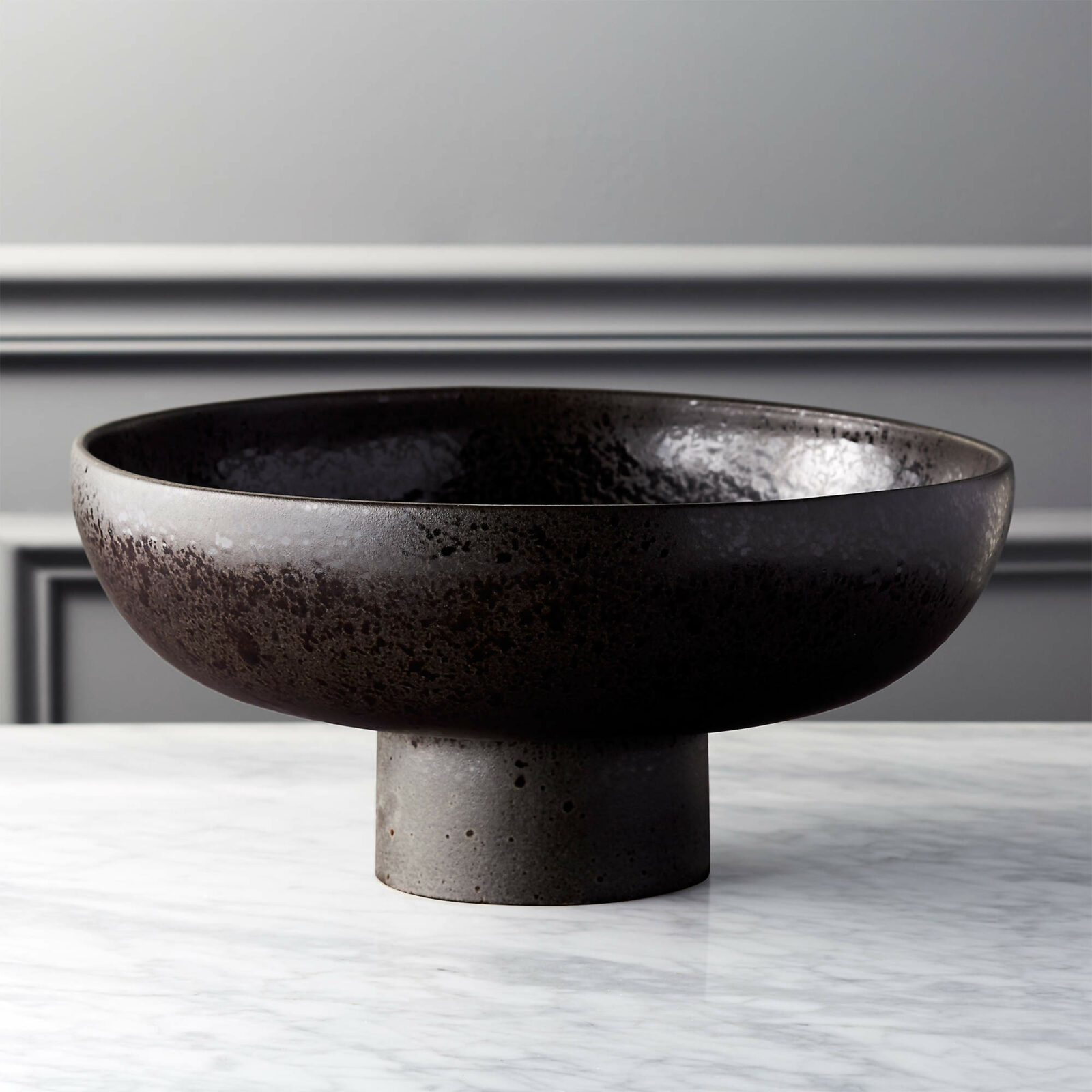 CB2 Black Pedestal Bowl ($59.95)
Add a sleek look and pop of black in an abode of neutral hues with this pedestal bowl. It's crafted in a way that storage will never be an issue when this bowl is around.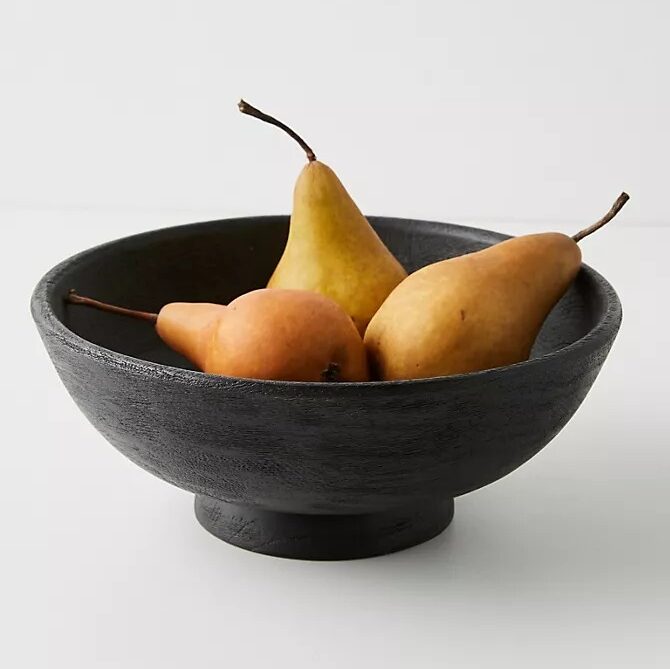 Anthropologie Ayla Decorative Bowl ($58)
Get ready to add a polished accent to your home with this bowl that's crafted from tropical hardwood with an onyx-stained finish. It'll look stunning anywhere in the home.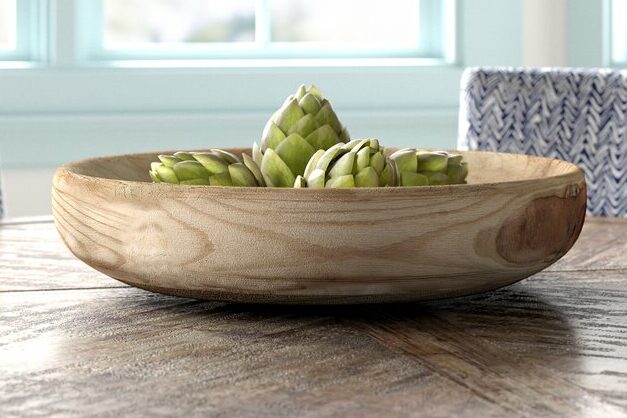 Wayfair Hatfield Paulownia Decorative Bowl ($105) 69.99
The raw wooden look of the bowl and large width makes it a mandatory pick. You can store anything in it and place it anywhere you'd like. It's lightweight but looks adorable.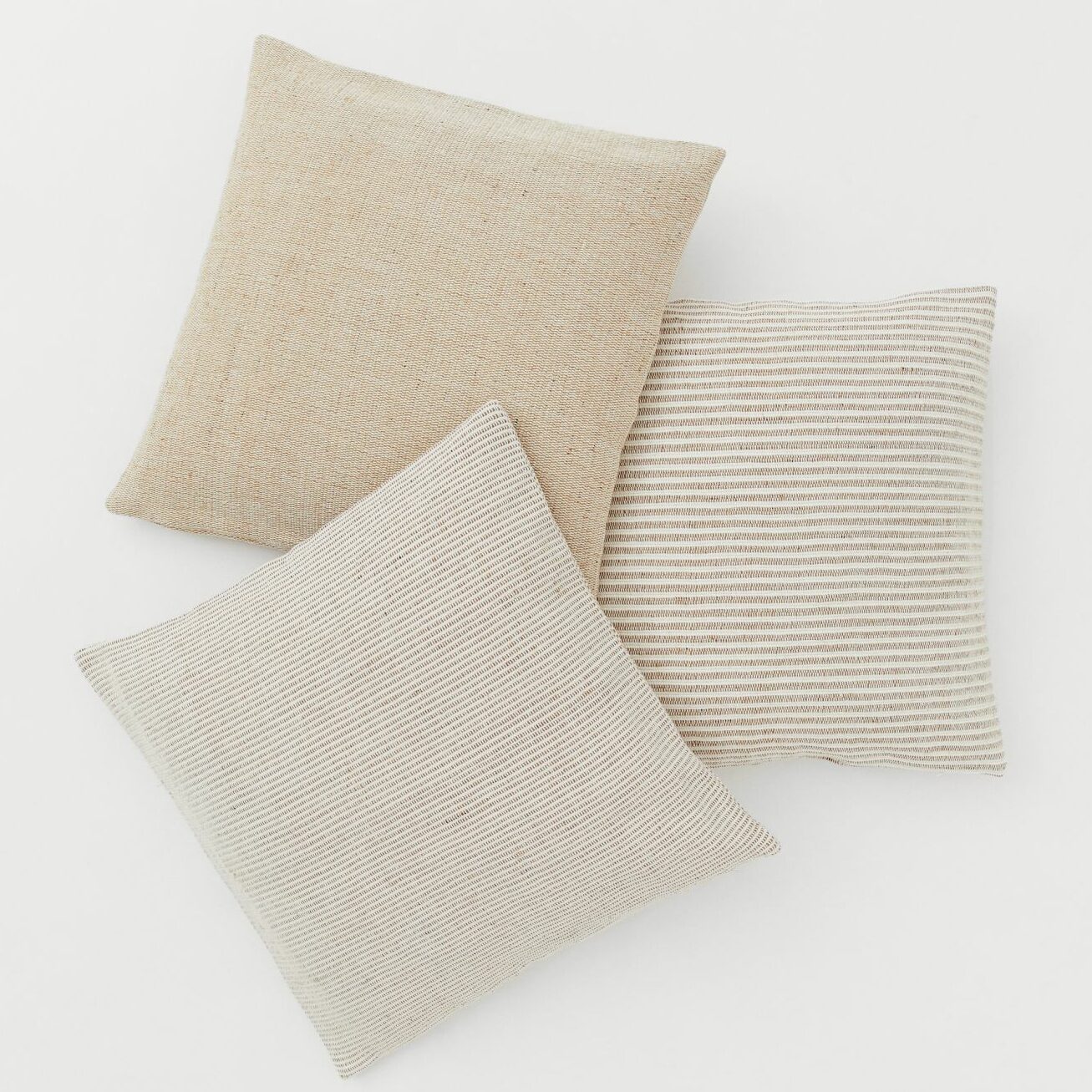 H&M 3-pack Cushion Covers ($24.99) $22.49
Add three different neutral tones to your house with these pillow covers. They'll create a strong minimalist vibe that won't leave us anytime soon. Even the textures are different, which makes the house look more versatile.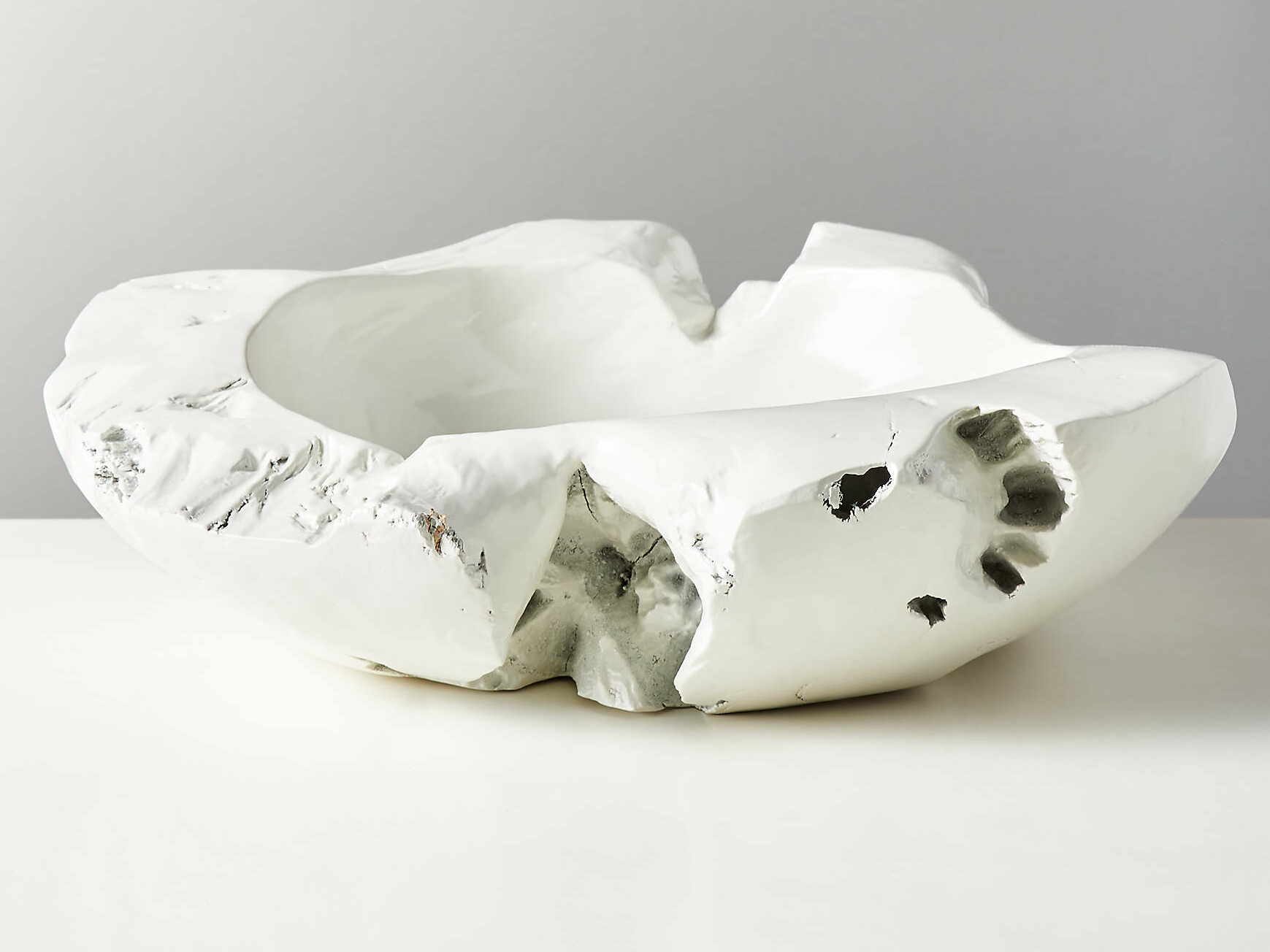 CB2 Blanc Lacquered Teak Bowl ($59.95)
Add finesse to ordinary space with this tweak bowl that looks utterly quirky yet sophisticated. This hand-crafted bowl is shaped quite uniquely, which will make it our forever favorite.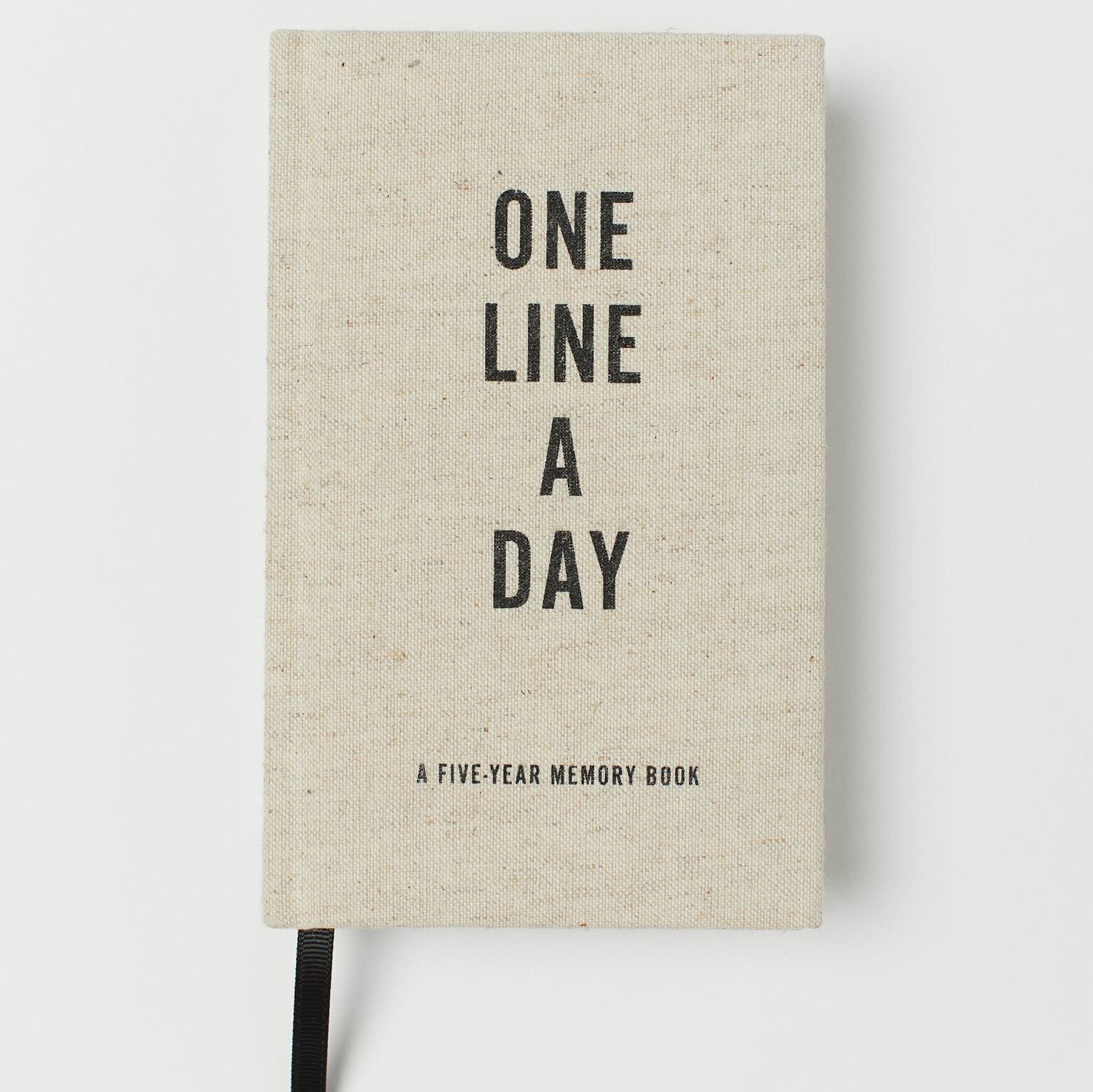 H&M One Line a Day ($19.99) $17.99
A functional décor item that everyone needs in their lives. This five-year memory book with neutral hardcover will look exceptionally stunning with everyone's living room décor pieces.
Up Next: 5 gorgeous home décor trends that will beautify your house in an instant