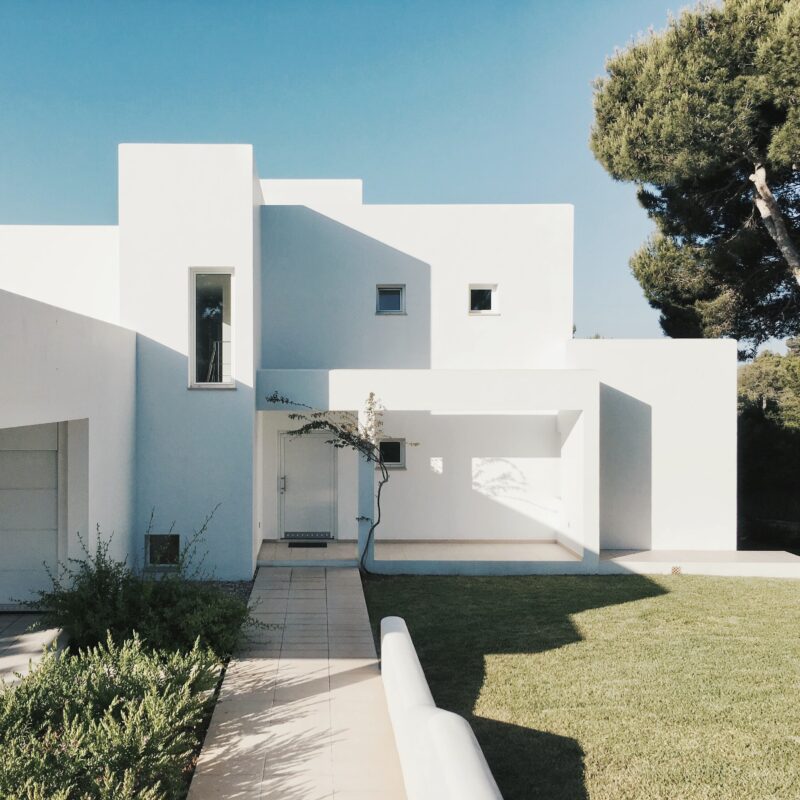 We all know that saving up enough to buy a house sounds like a tough task. Somewhere we all have been here before. It's more confusing and tricky for first-time house buyers. However, when you have a solid plan to count on, things can get easier. Other than saving money for the down payment for the purchase of your dream abode, there are several other strategies that need to be part of your plan when it comes to tips on saving money for first-time home buyer. Just like any other dream goal of yours, successfully buying a home involves impeccable planning right from start to finish.
From paying the down payment to applying for the mortgage to doing the research the right way, ahead, we have curated the 11 most important tips on saving money for first-time home buyer. So, get up and fulfill your lifelong dream with these life-changing and money-saving tips that we combed for you.
1. Save For The Down Payment (And Other Miscellaneous Costs) 
Now that you have already made up your mind about owning a house, don't forget this crucial step. Start saving money for the down payment, which can cost anything between 3%-20% of the home's price. Set aside a monthly amount for the down payment. You'll also be needing money for furniture, additional repairing, and unexpected emergencies as well once you've bought the house. So, the first tip is to save as much as you can before you sign the dotted line.
2. Figure Out The Price You're Willing To Buy The House For
Calculate how much house do you really need to buy, and how much money you'll need for it. Once you're sure about the amount you'll be spending or how much you can afford, you'll be able to gain a clearer picture. Before you finalize the deal, ensure that your wants match your budget. It's best to understand just how much of your money will go for your upfront expenditure (that is, paying for the house) and your ongoing expenditure (maintenance, repairs, bills, taxes, etc after buying the house). This will give you an idea of the kind of houses you should look for, according to your budget.
3. Create A 'Must-Have' List 
This is one of the most interesting and helpful steps towards first-time homeownership. All you have to do is just create a list of must-haves for your new home. Jot down all your needs, wants, and possible additional expenses. From deciding the type of house to listing down the decor items you'll be splurging on. This way, you'll actually understand if you are staying within your budget or not, and save money accordingly.
4. Take Your Time 
Buying a house is the penultimate dream for many people, so why not make it count? Take your time to narrow down your hunt. Don't settle down for less, aim for a great house, in a good community, in an active neighborhood, and surrounded by essential amenities. Don't act in a haste. All good things come only to those who wait.  
5. Keep A Check On Your Credit 
Well, no one wants a bummer while buying a house, right? That's why you need to check your credit score before applying for a mortgage. In case your credit report isn't up to mark, you won't get preapproved for the home loan. And if your credit score isn't good, it means that you aren't good with saving money, which can make you less trustworthy in the eyes of the lenders. So, save up and improve your credit score before you go any further in the process of buying a home.
6. Do Your Research
Like we said, settling down for less isn't an option when you're signing up for homeownership, and the best way to ensure that is by looking for several mortgage options. Many lenders offer lower interest rates that'll help you to be mortgage-free 10-15 years earlier than usual and make you a happy, stress-free house owner. 
7. Pick The Right First-Time Homebuyer Program
With so many federal programs willing to help you out when it comes to saving money for first-time home buyer, first-time homeownership becomes quite easy. Below, we have curated a few popular programs that you can consider relying on: 
Fannie Mae or Freddie Mac Loan Program: This program is just perfect for first-time homebuyers. It gives you to the opportunity to buy with only a 3% down payment. 
USDA Loans: This is the best option for first-time rural homebuyers, as it helps you by offering you 0% down payment. 
FHA Loans: This federal program is here to help you buy your first home with a low down payment. It won't even require an ideal credit report. 
VA Loans: This is a no-down payment federal program for military veterans that are looking to buy a house. 
8. Get Detached When Needed 
We all have been stuck in a situation where you just come across the dream house and it's nearly impossible to give up on it. That's exactly why you'll be needed to get emotionally detached when needed. In case the seller isn't willing to negotiate, be prepared to move on from your fixation. If you don't mentally and emotionally detach yourself from your dream space that doesn't fit within your budget, you will impulsively spend more on it, and regret this decision for the rest of your life.
9. Negotiate And Buy 
For many, negotiation is a natural gift, but it's a mandatory trick when it comes to tips on saving money for first-time home buyer. You need to negotiate the price with the seller on the basis of locality, facilities, and many other factors that need to be considered. Be smart while negotiating, and you might be able to save thousands of dollars in the entire journey.
10. Focus On The Neighborhood
Yes, finding the dream abode is all fun and games till you forget to take the neighborhood into your consideration. That's right people, you don't just live in the new house, you live in the neighborhood. And in case you're buying the house for reselling purposes, taking the neighborhood into account is very essential. Understand the market value, facilities, and the community that you want your home to be surrounded by, so that you don't have to face any disappointment in future. 
11. Look For A Reliable Real Estate Agent
Buying a house for the first time is a tricky business. But the right agent will make your journey as simple as possible. Be it the quintessential questions about what certain legal terms mean to the most layman inquiries, a good agent will always help you walk through everything. He/she will make sure that you come across the best in real estate that meets all your expectations and falls within your proposed budget.
Up Next: 5 gorgeous home décor trends that will beautify your house in an instant