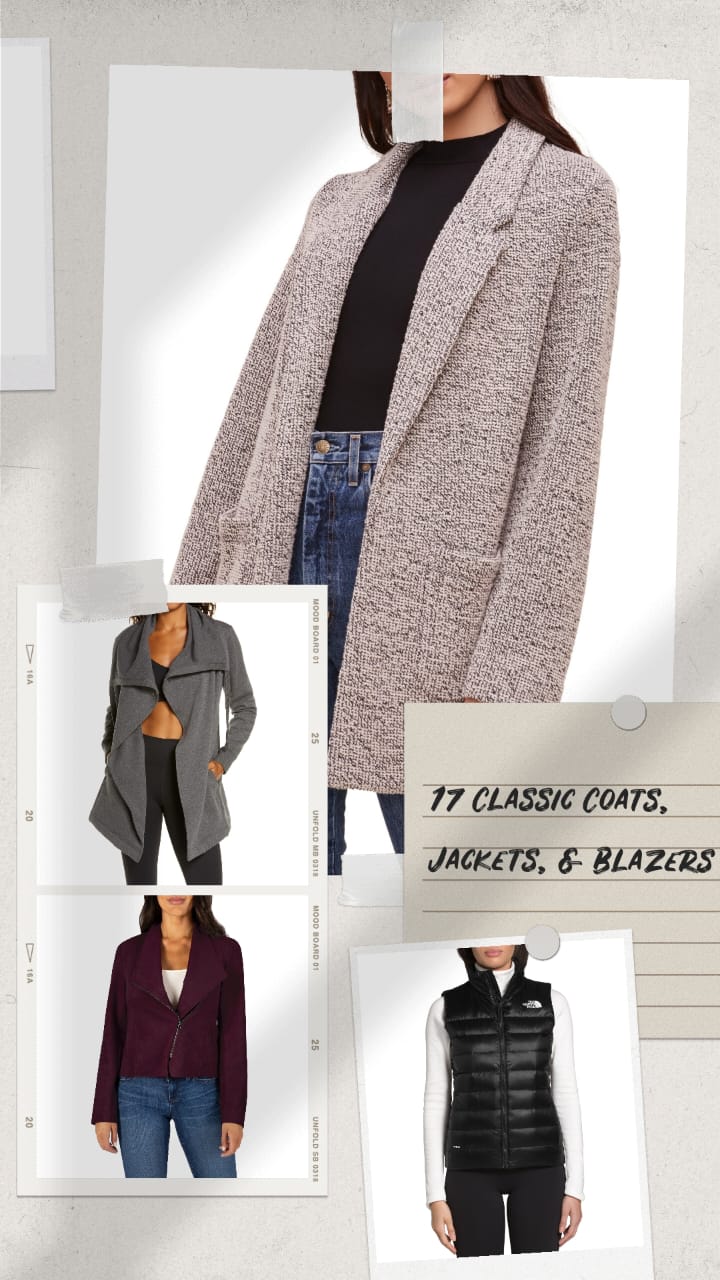 The weather these days is highly unpredictable, and every fashionista is on the quest for chic coats, jackets, and blazers that can be pulled all year long. However, with the iteration of outfits increasing with every passing day, the chances of standing out stunningly among the fashion crowd get slim. We get this dilemma, this is why, we headed over to Nordstrom and picked 17 of the chicest spring coats, jackets, and blazers. So, now all you got to do is stay ahead in the fashion game with our selection of items that will probably never leave the style circuit.
From water repellent parkas to classy blazers to gorgeous jackets, there's a smattering of fashion finds that will let you run the gamut. These fashion items will not only help you cope up with the uncertainty of the weather but will also allow you to drop fashion goals every time you wear them. So, what are you waiting for? Hurry up because these spring coats, jackets and blazers are selling out at lightning speed.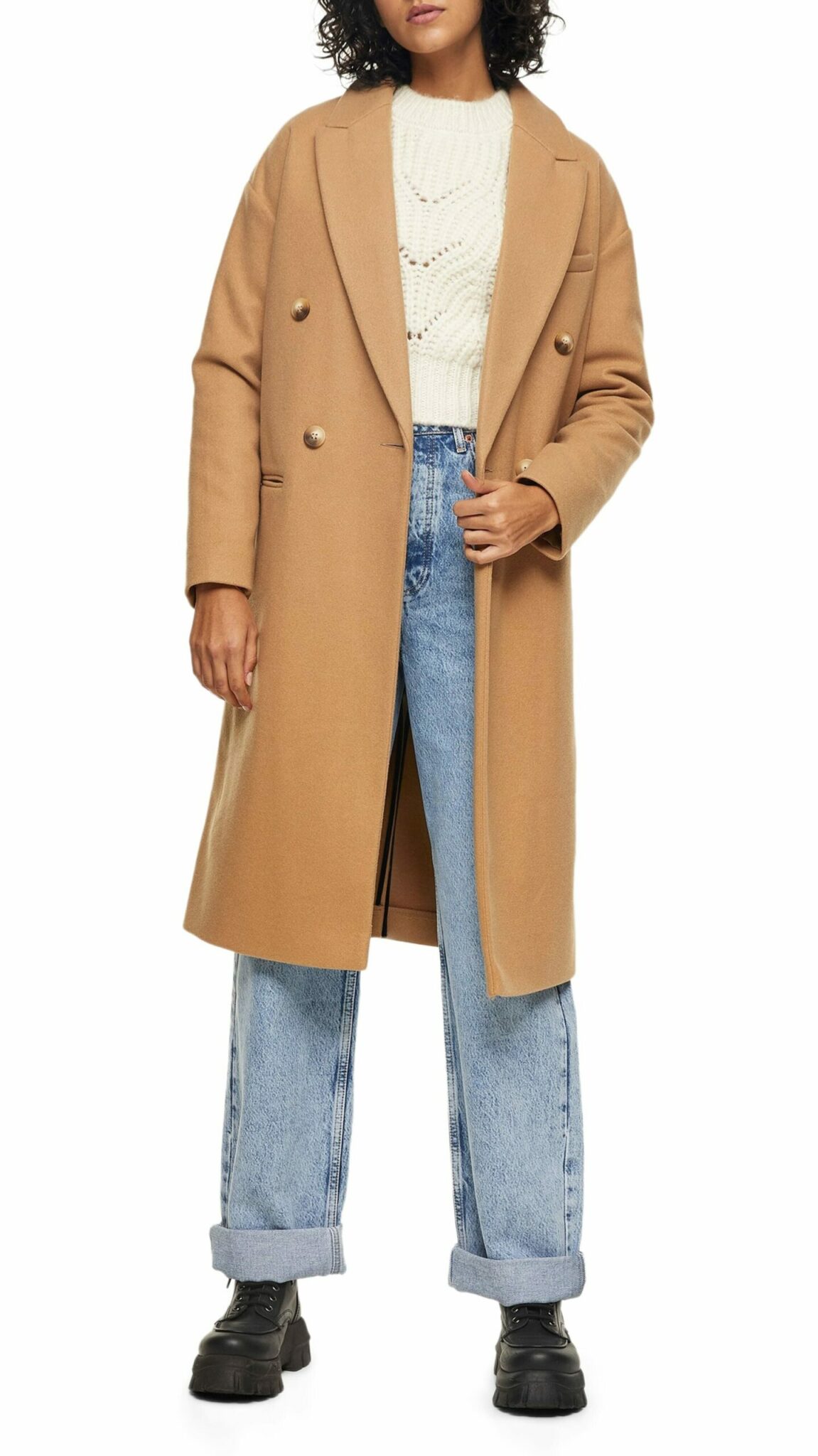 Topshop Brooke Double Breasted Long Coat ($135) $56.97
The fashion world has changed drastically, and to stay abreast with it, you'll need this long and cozy coat adorned in an aesthetically pleasing neutral hue. The classy look of this coat will never disappoint you.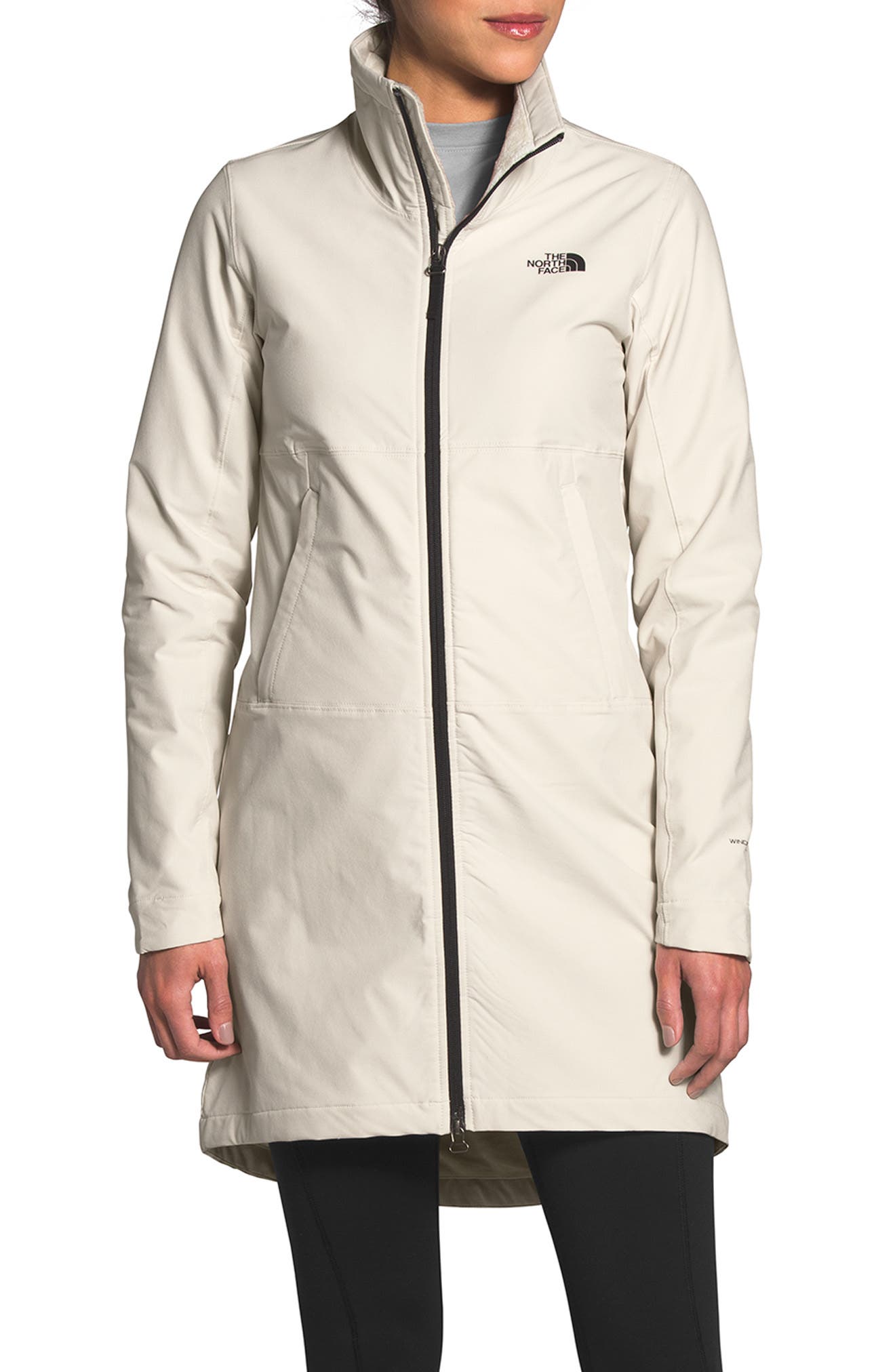 The North Face Shelbe Raschel Fleece Lined Water Repellent Parka ($179) $107.40
Here, you have finally got yourself the perfect parka. It's warm, water repellent, and looks stunning too. So, for cold or rainy days, you can always count on this unmissable fashion find.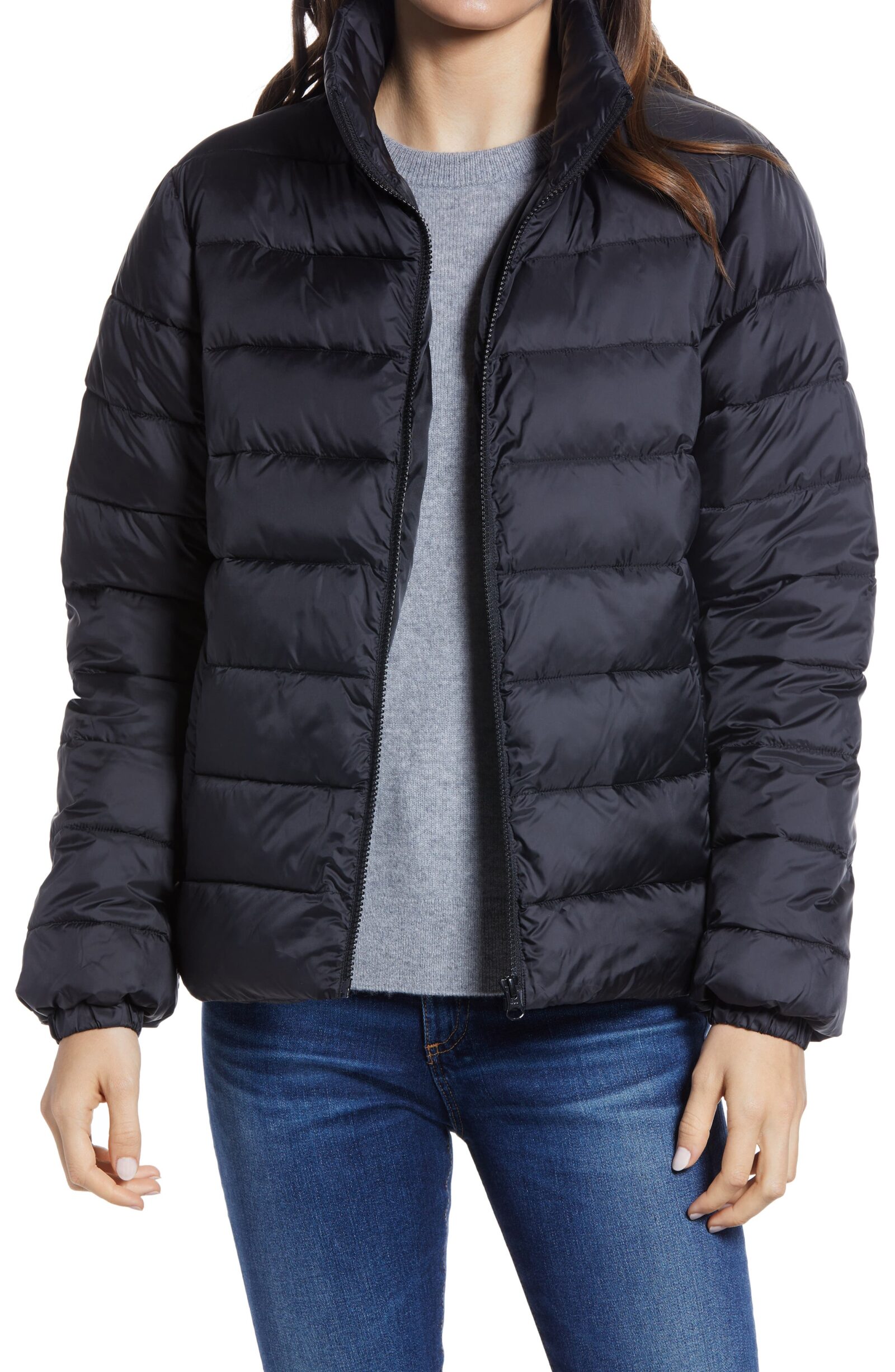 Nordstrom Zip Puffer Coat ($49.90) $27.45
Give your outfit a chic spin and make it look effortlessly cool with a puffer coat. The incredible insulation and timeless charm of this coat will always keep you ahead in the fashion game.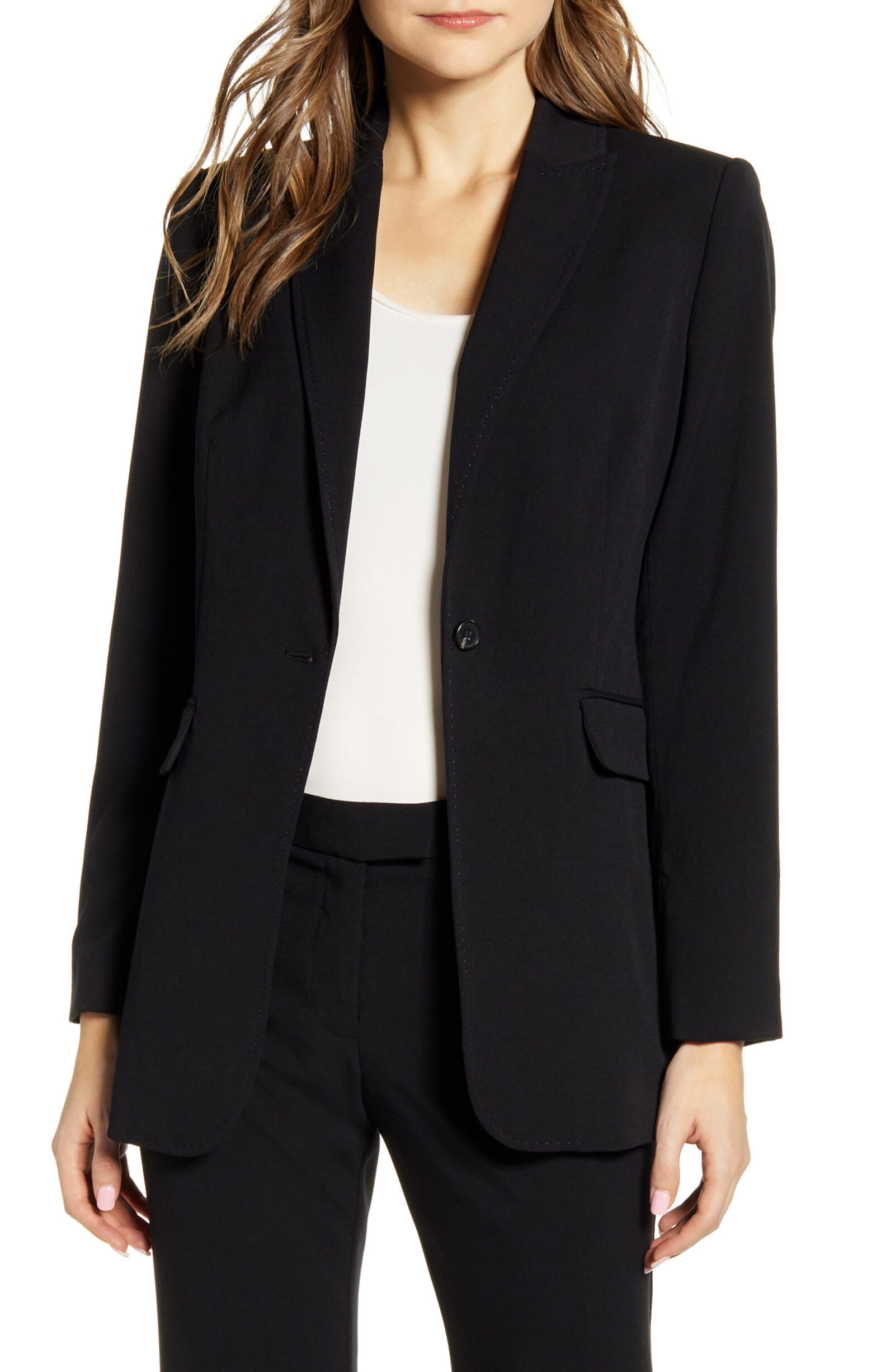 Vince Camuto Nina Classic Notched Collar Blazer ($99)
Infuse elegance with opulence in your wardrobe by opting for this classic notched blazer. The crisp collars, sophisticated silhouette, and neat tailoring will bring jaw-dropping looks every time you wear it.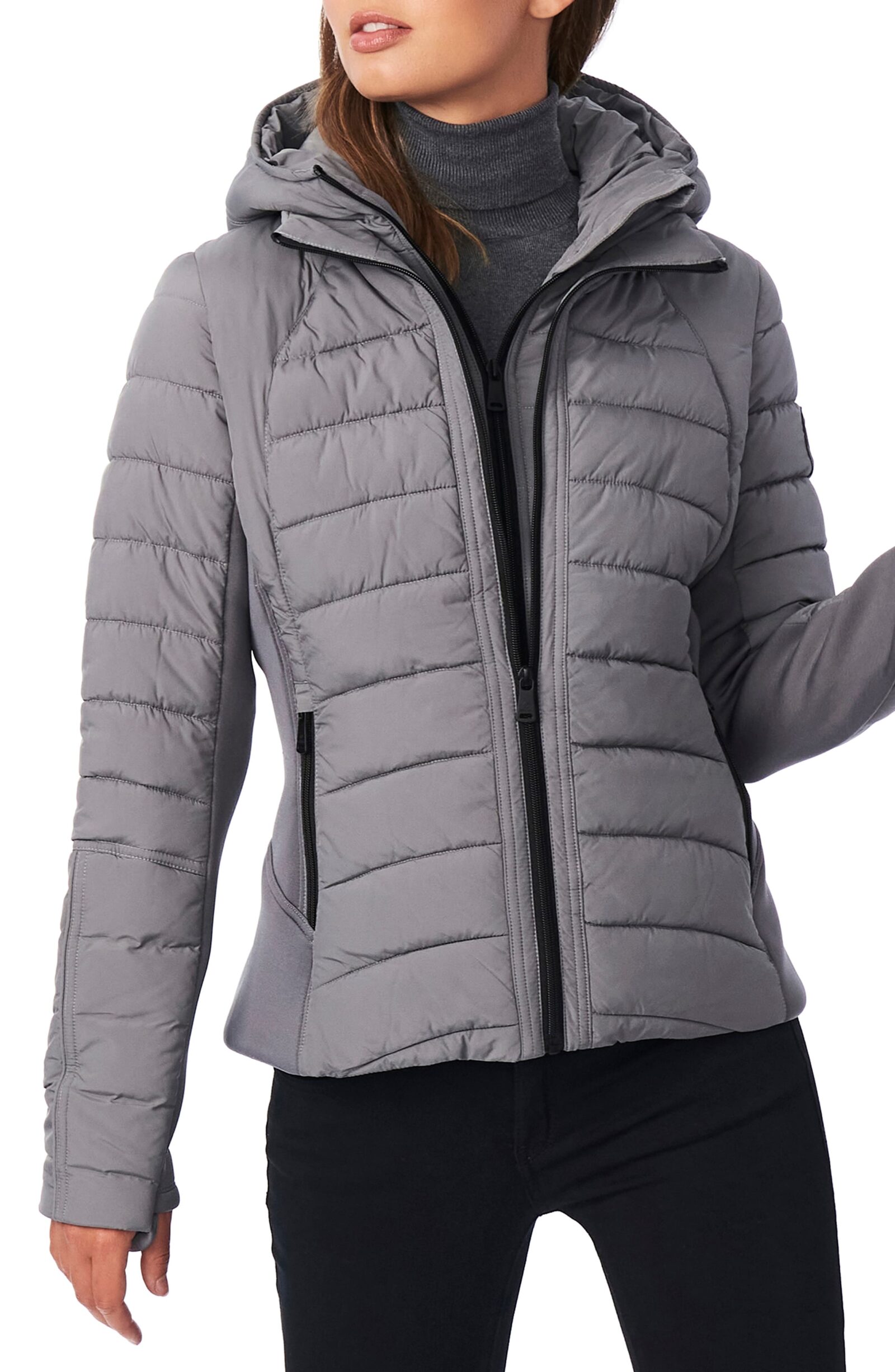 Bernardo Hooded Quilted Water Repellent Jacket ($180) $99.90
The sleek look of this jacket and its cozy-chic factor will make you fall head over heels in love with it. The smooth panels, stylish fit, and versatile color will work beautifully with all your clothing items.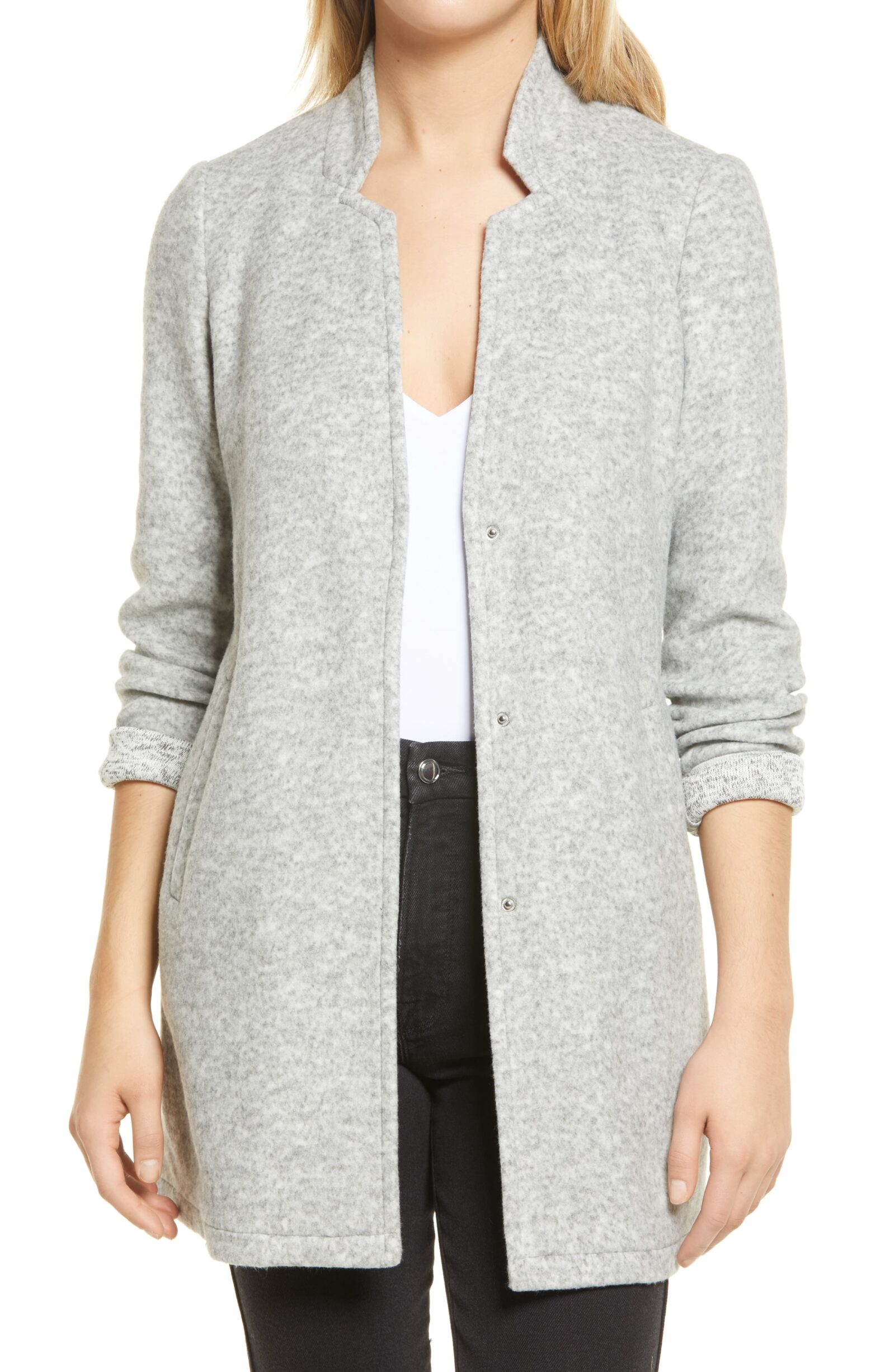 Vero Moda Katherine Brushed Jacket ($59)
If you're on a quest for something utterly sophisticated, pleasing to eyes, and versatile, look no more! This soft brushed blazer will make dressing so much fun and classy.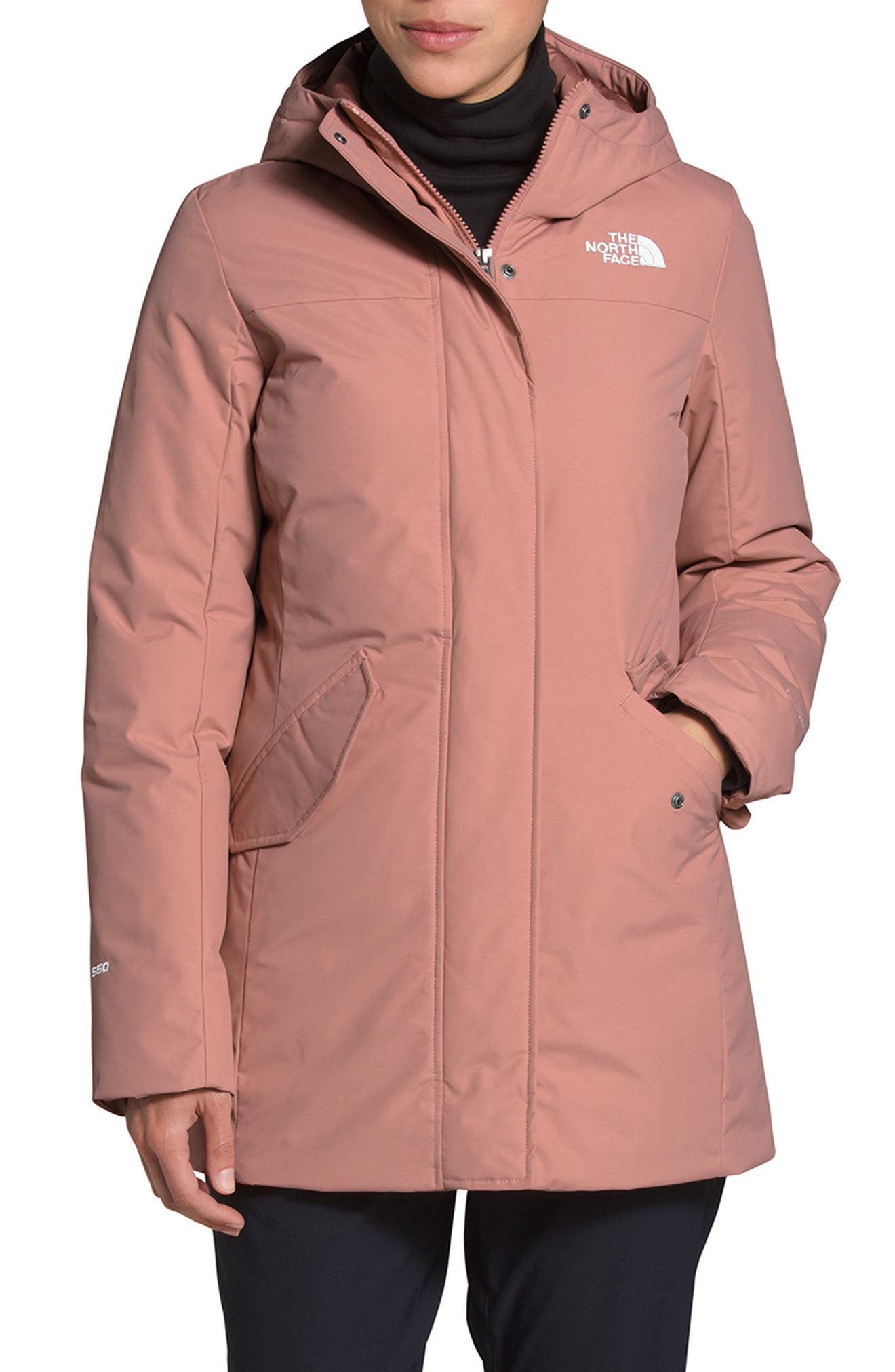 The North Face Pilson Waterproof 550-Fill-Power Down Parka ($279) $167.40
For days when you want to feel warm and look voguish, this parka will effortlessly do the deed. The simple yet captivating look and lightweight material of this jacket are what we live for.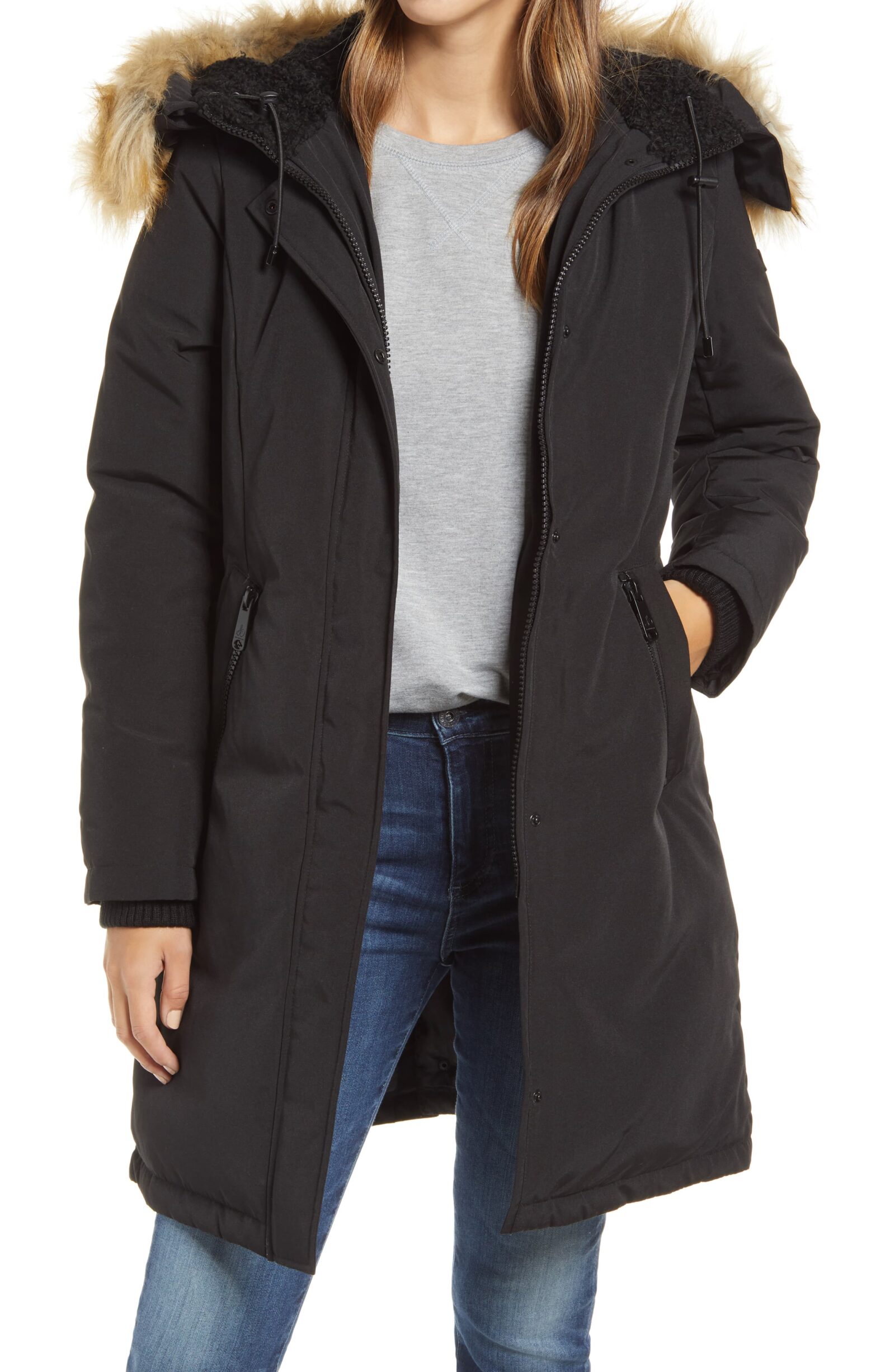 Sam Edelman Faux Fur Trim Down Jacket ($260) $99.97–$149.90
Just in case you don't own a classy yet sassy jacket for days when the temperature drops, add this one to your cart. To say the style of this jacket is chic would be an understatement.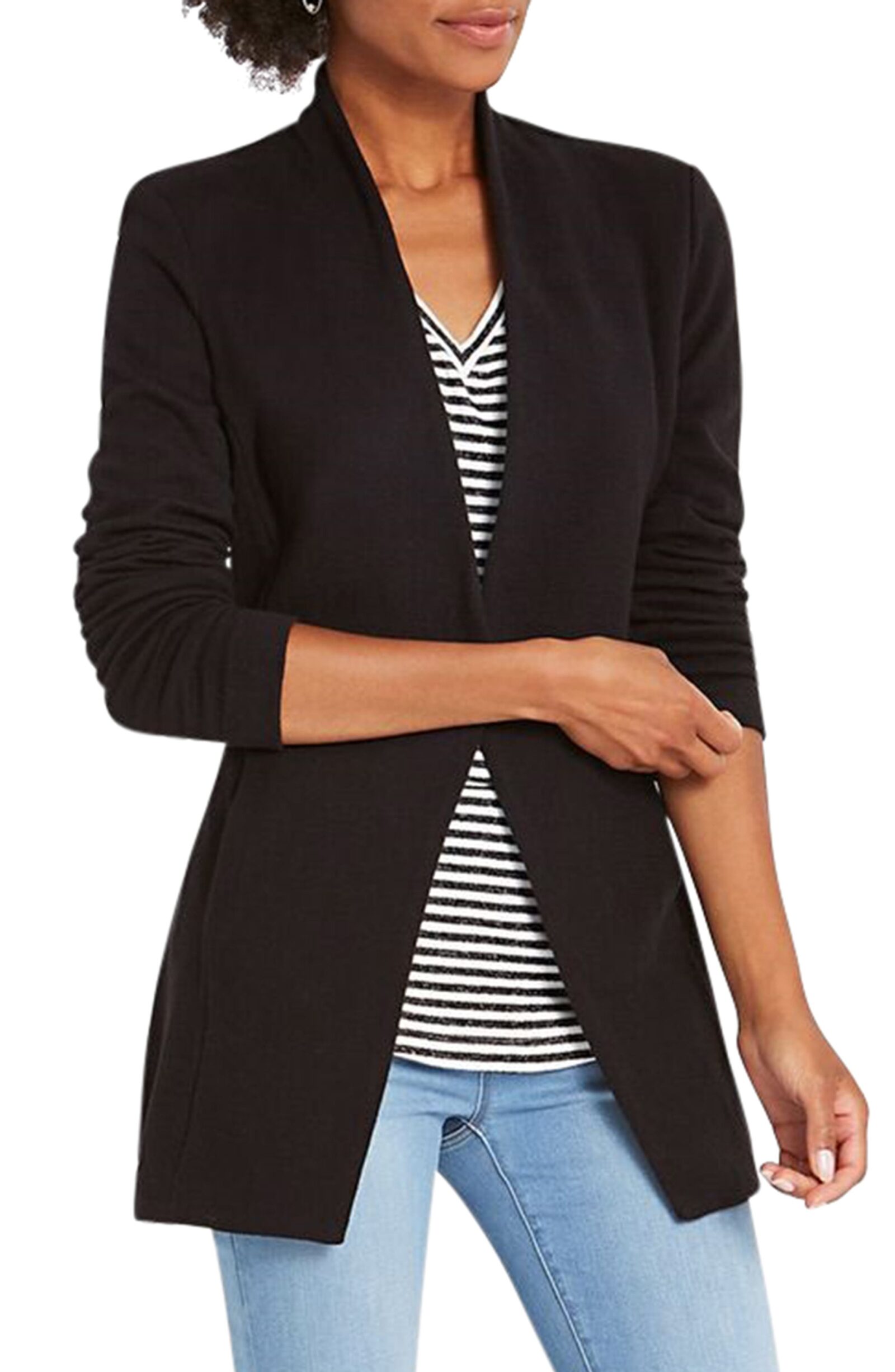 Nic+Zoe Grace Jogger Jacket ($75)
This jacket is perfection and it's made to win. Picture this with a simple white tee and tapered pants for a head-turning look that you have been dreaming about.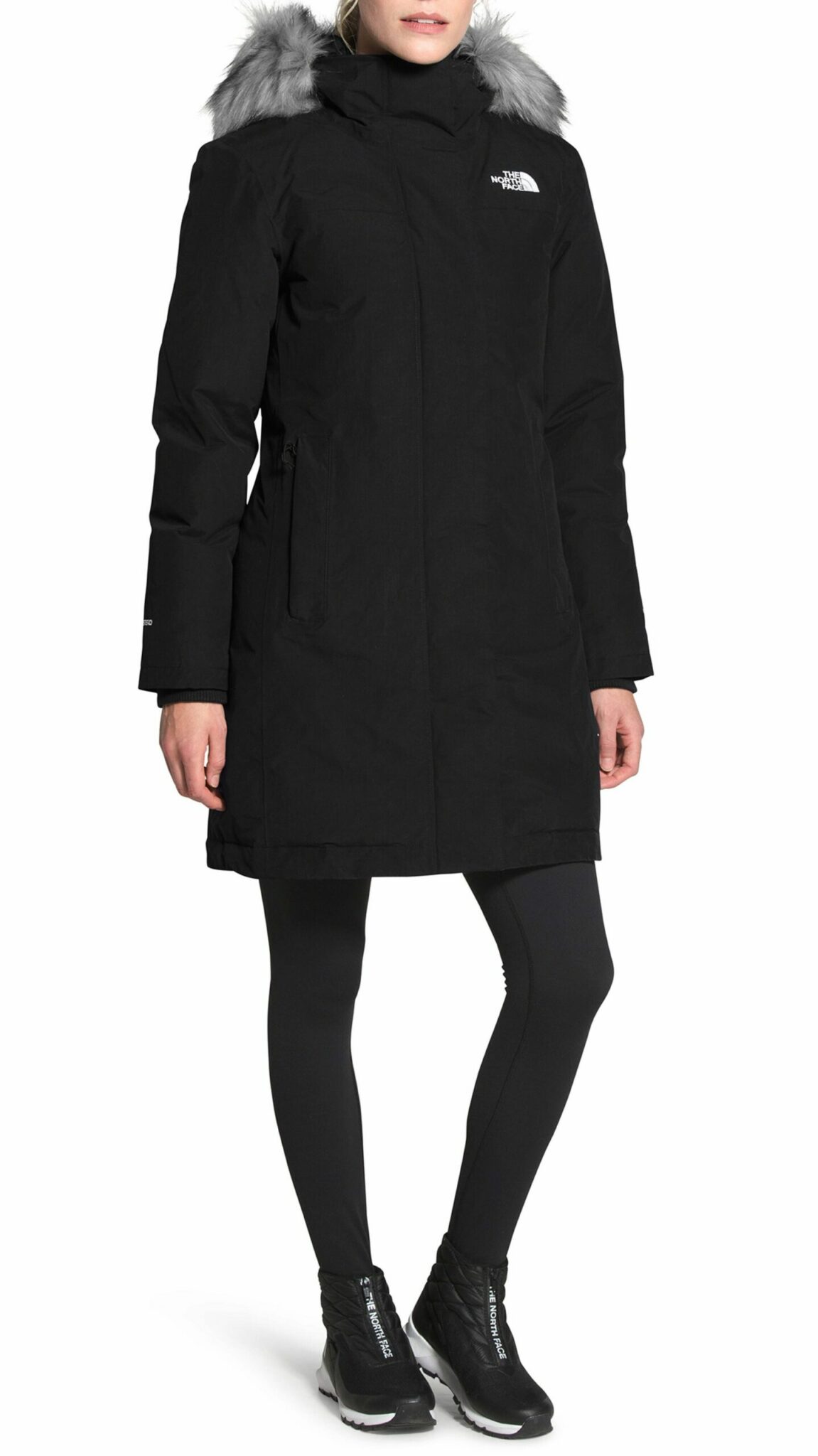 The North Face Arctic Waterproof 550-Fill-Power Down Parka with Faux Fur Trim ($299) $179.40
Let's take a moment of appreciation for this parka being ultimately gorgeous. The faux fur trim elevates the fashion values and warmth of the jacket as well.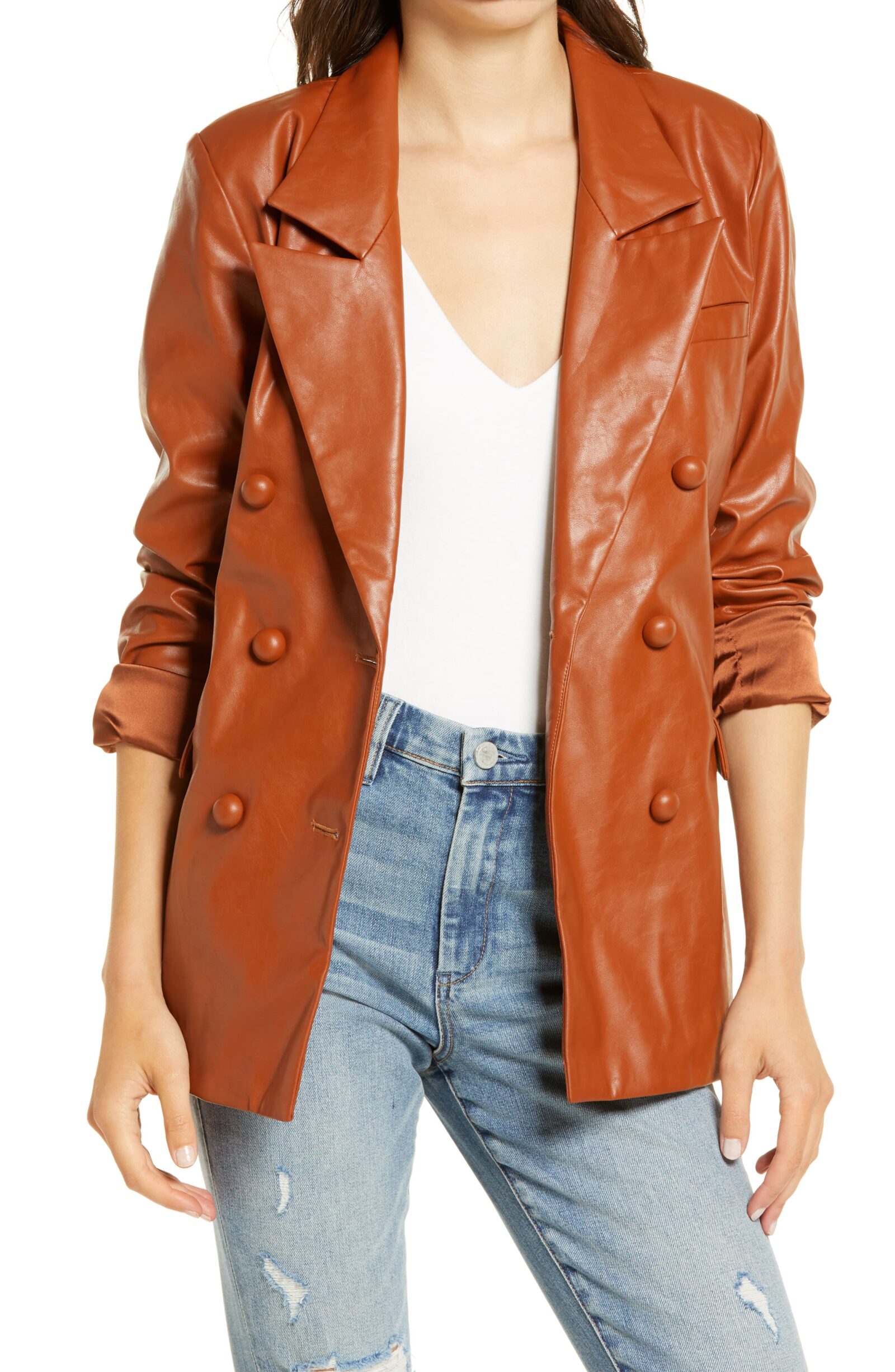 BlankNYC The Nightingale Faux Leather Blazer ($98) $49.90
Heading out for a dinner date or a casual weekend outing with your girls? This sleek blazer will work for both! The swanky look and double-breasted silhouette will surely make you the new IT girl.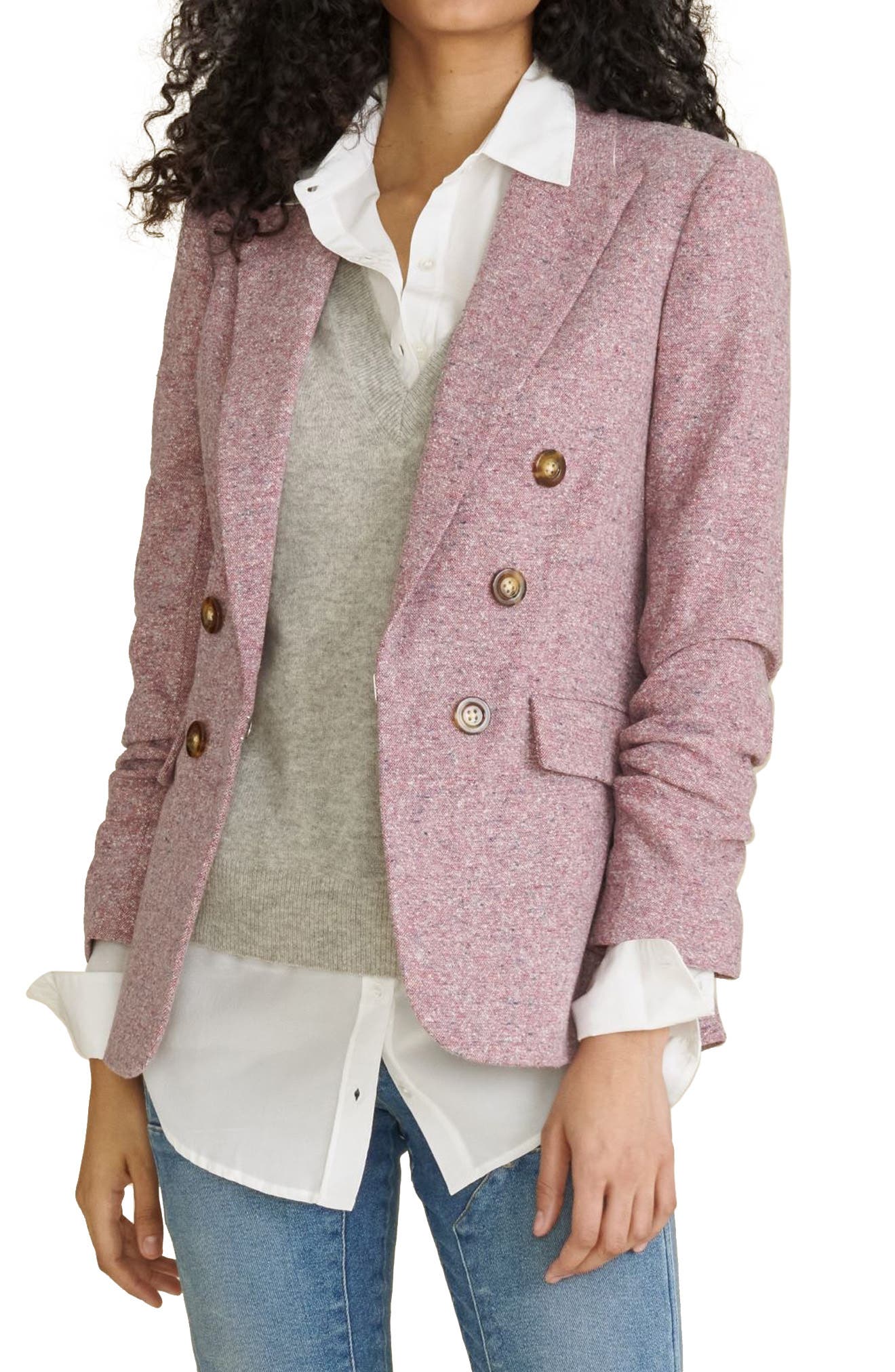 Veronica Beard Beacon Dickey Jacket ($595)
This is a jacket that's worth your attention and special place in your wardrobe, credit goes to its peculiar look and eye-catching color. Made of wool blend fabric, this jacket is a must-have.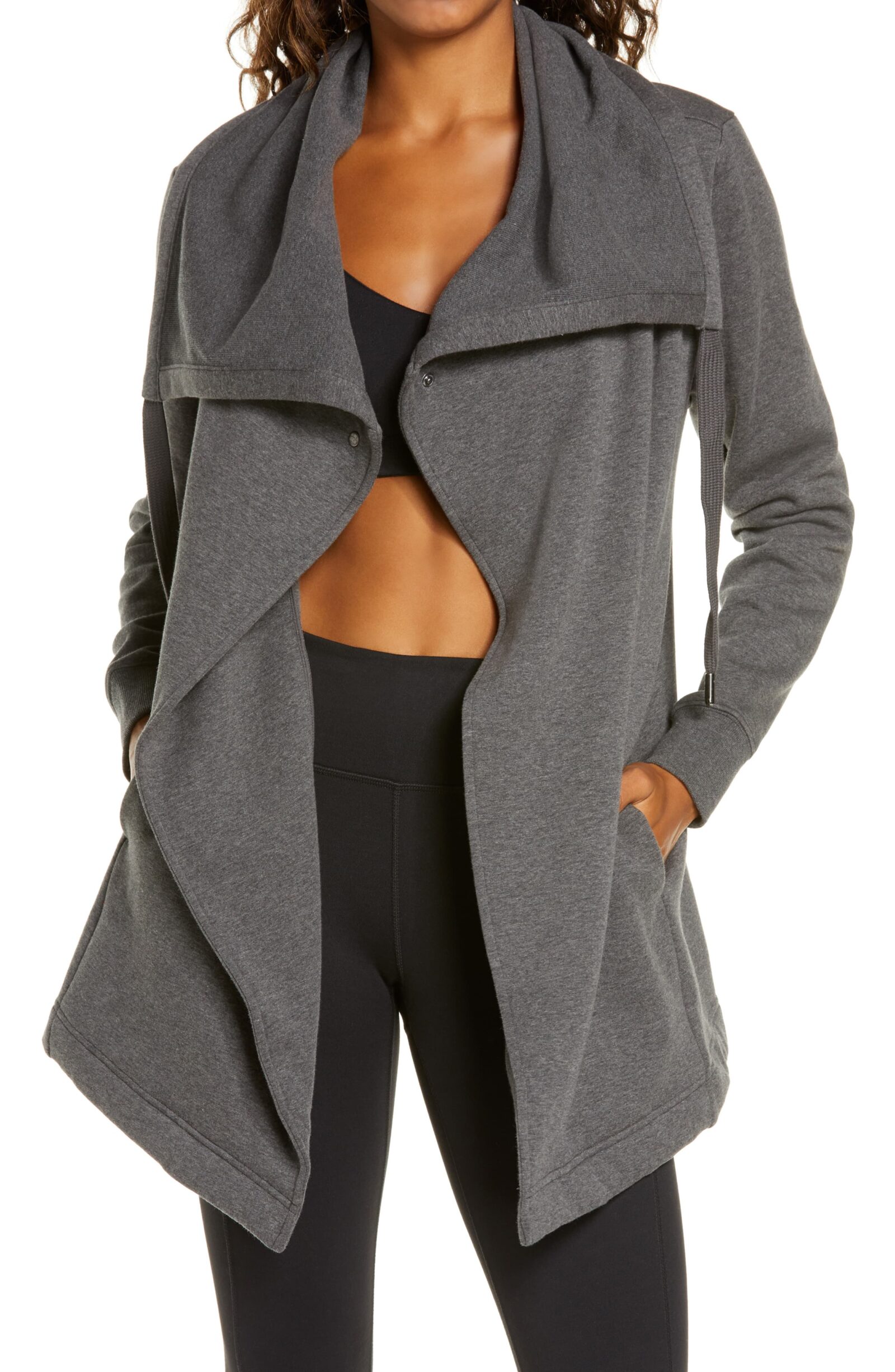 Zella Amazing Cozy Wrap Jacket ($89)
In case you're struggling to find the perfect post-gym jacket, this number is exactly what you need. Not only this, you can also wear it for lounging around at home.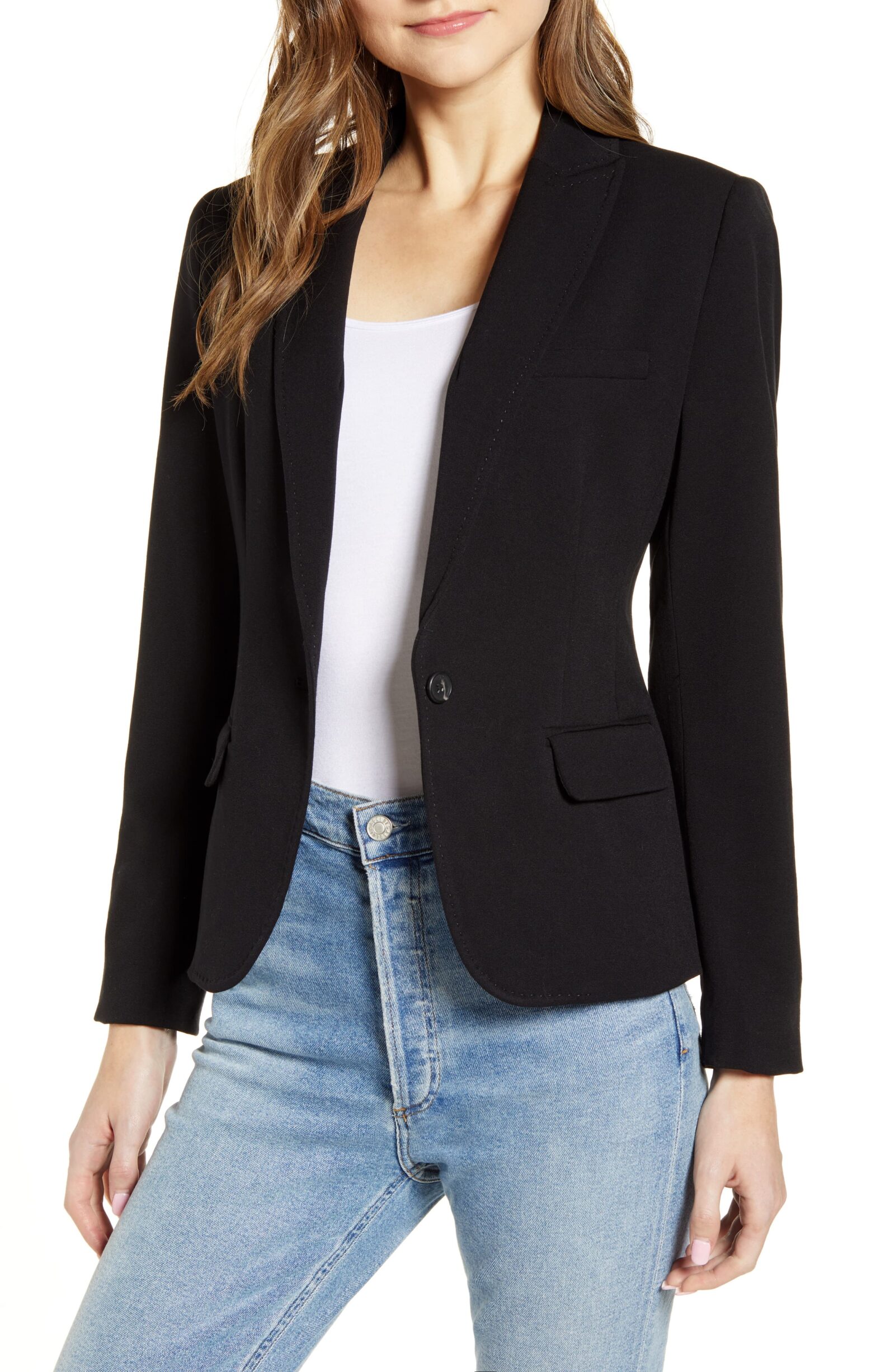 Vince Camuto Nina Classic Notched Collar Blazer ($99)
Give your personality a boost of elegance and edginess with this blazer that will take you from day to night. The failproof silhouette and flattering fit are what make it so stellar.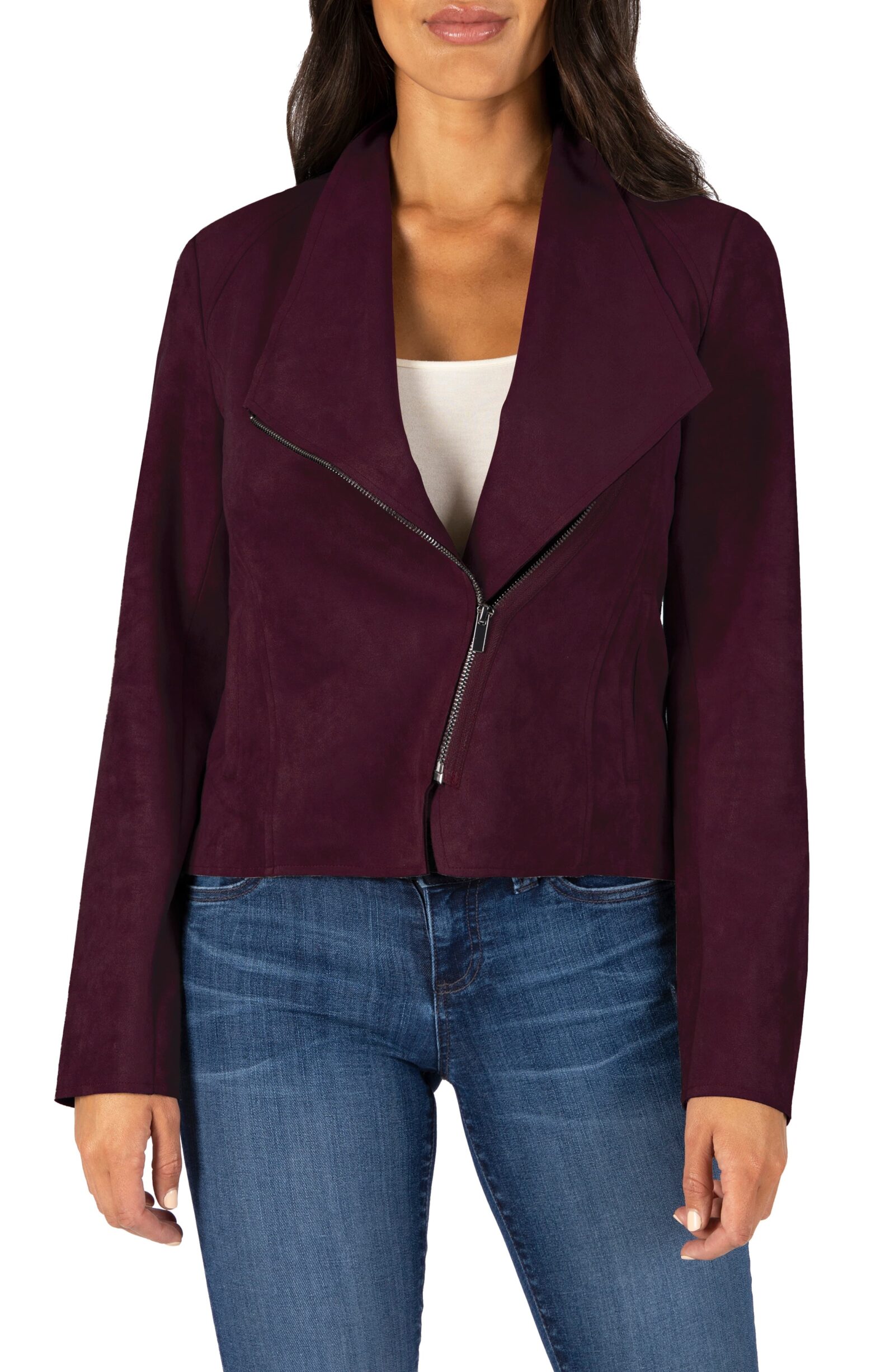 Kut From The Kloth Carina Faux Suede Drape Moto Jacket ($89) $36.97
Picture yourself in this jacket with a high-waist skinny jeans and sporty sneakers for a failproof look. You can carry it for any casual occasion and vibe without any second thoughts.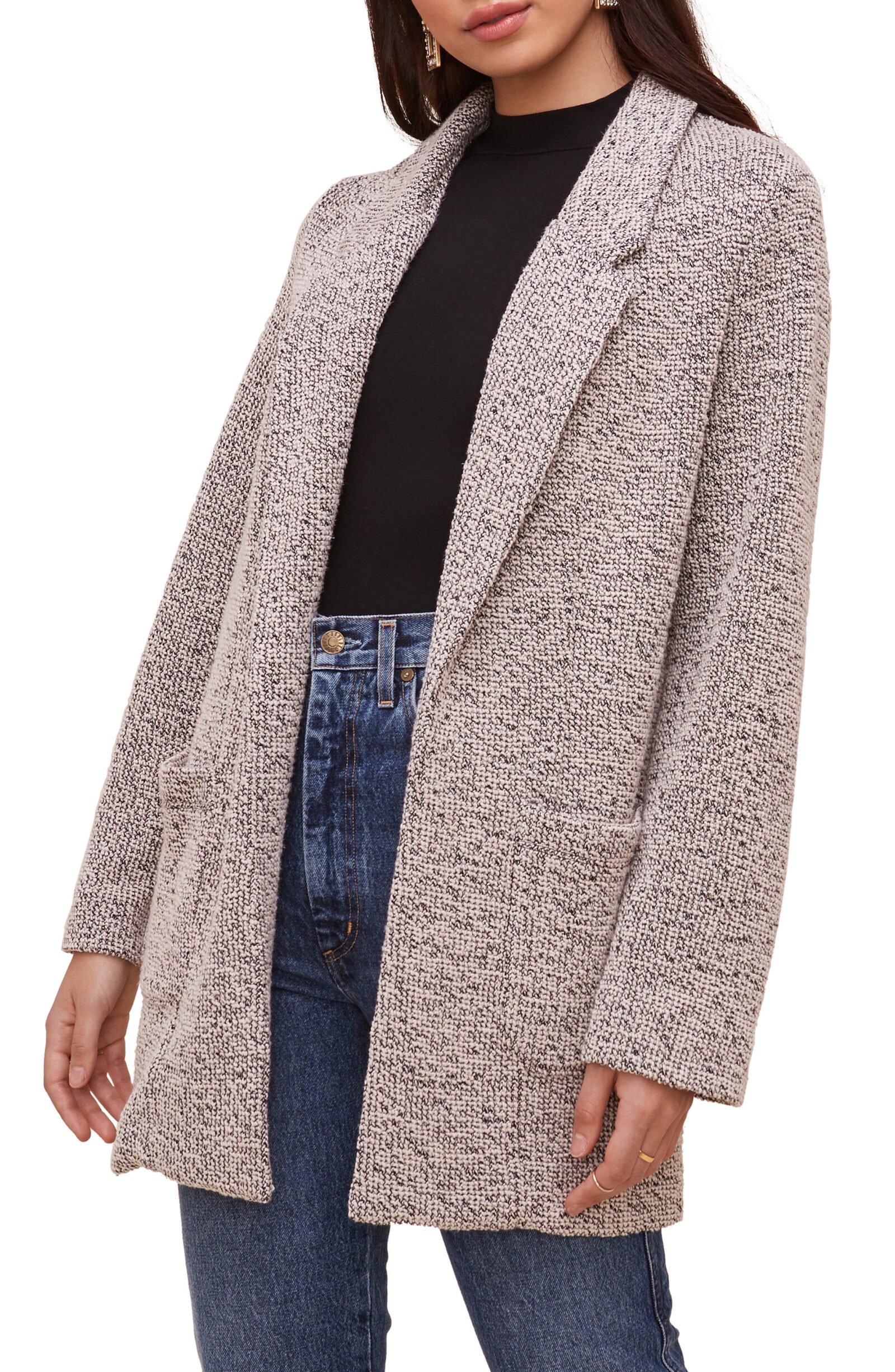 Astr The Label Tweed Knit Blazer ($79)
Save the grace and compliments for yourself with this ultra-gorgeous blazer that we are obsessed with. The tweed touch and easy-going fit of the blazer can effortlessly be teamed with different outfits.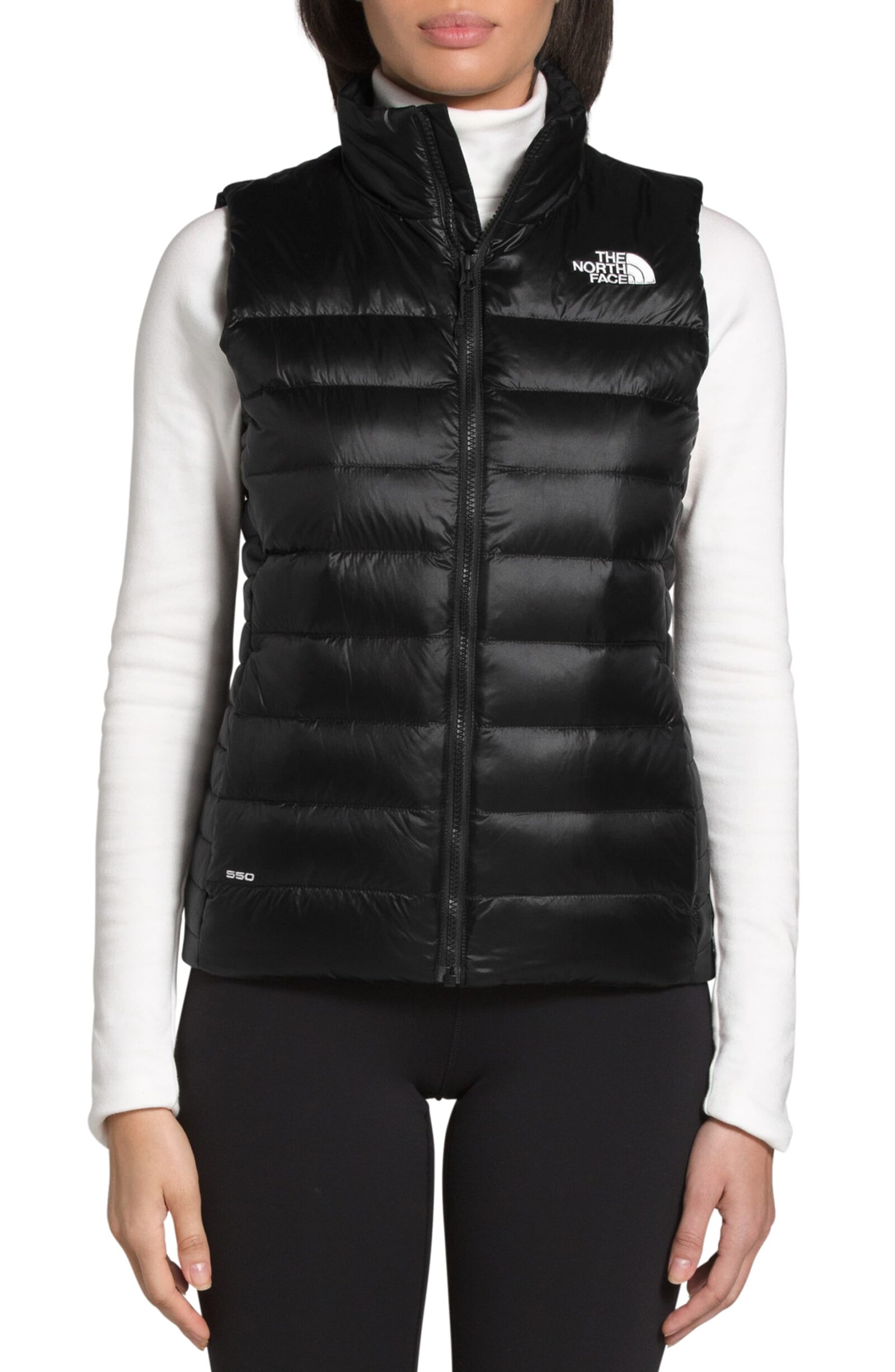 The North Face Aconcagua Down Vest ($119)
If you are stuck between the current weather's unpredictability, this puffer vest is a great pick. If you ask us, we can already picture you slaying this in a white tee and skinny blue jeans.
Up Next: This will be the biggest trend this spring – check out our top 18 picks