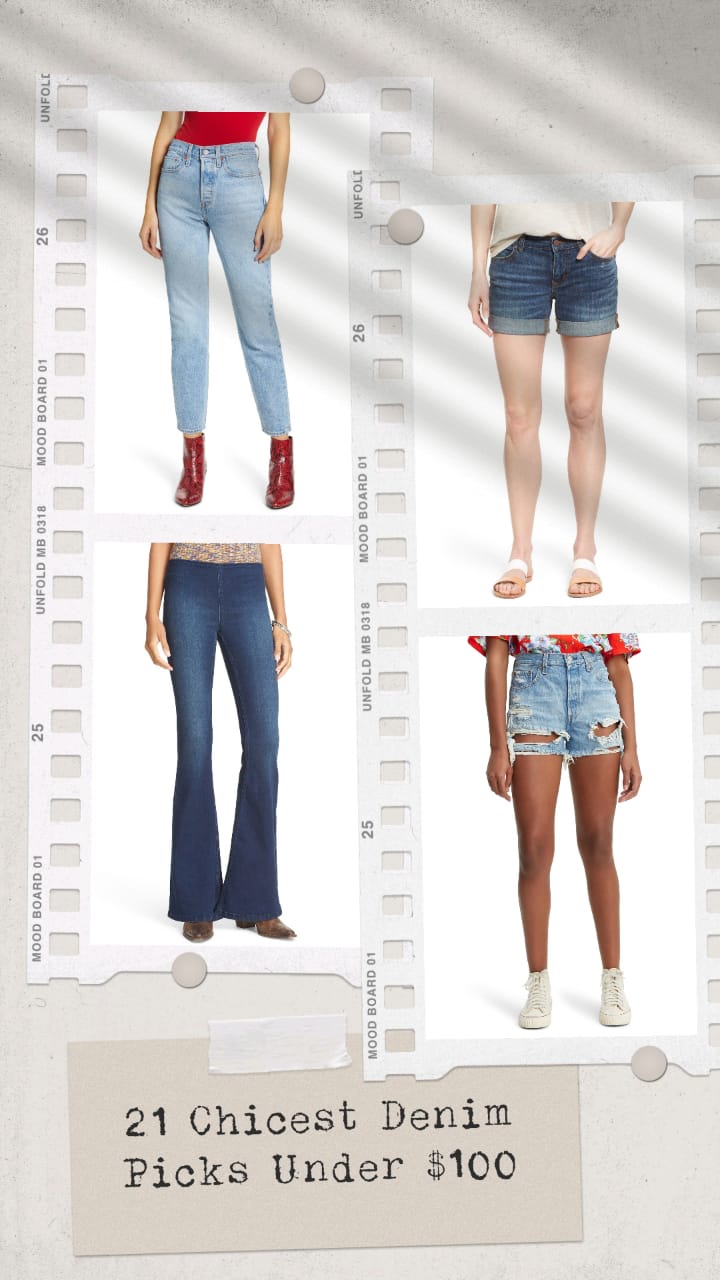 This is a universal fact that denim is always stylish, and it will never stop sartorially evolving. Denim is the only clothing item that stands the test of future trends yet keeps growing in every sector of the fashion world. From cropped denim jackets to mini denim skirts, it has come a long way now. However, 2020's lockdown replaced our denim items with loungewear and elevated basics, but it's time when you upgrade your wardrobe with trendy denim items. So, to help you with that, we have curated the best and chicest denim shorts and jeans under $100 from one of your favorite shopping destinations, Nordstrom.
You'll find ultra-cool ripped shorts for summer days, and 70s vibe flared jeans when you're in a mood to incorporate the retro touch in your look. Thrilled? We thought so! So, go ahead and satiate your shopping obsession with these denim items that we picked for you.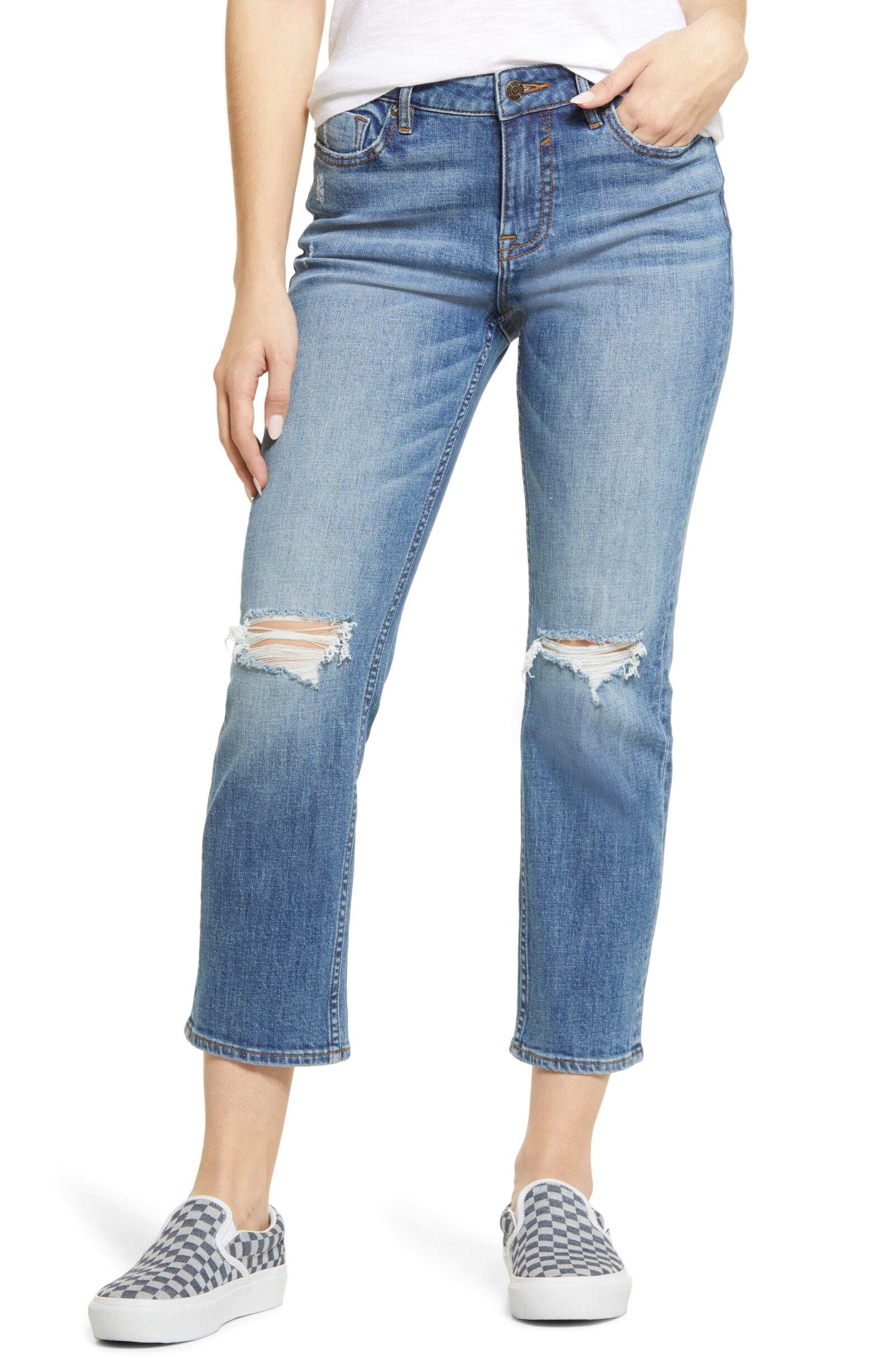 Vigoss Stevie Ripped High Waist Crop Jeans ($68) 
These cropped denim jeans make styling more stunning and easy with their effortlessly cool look. Not to miss, the ripped detailing adds a swanky touch.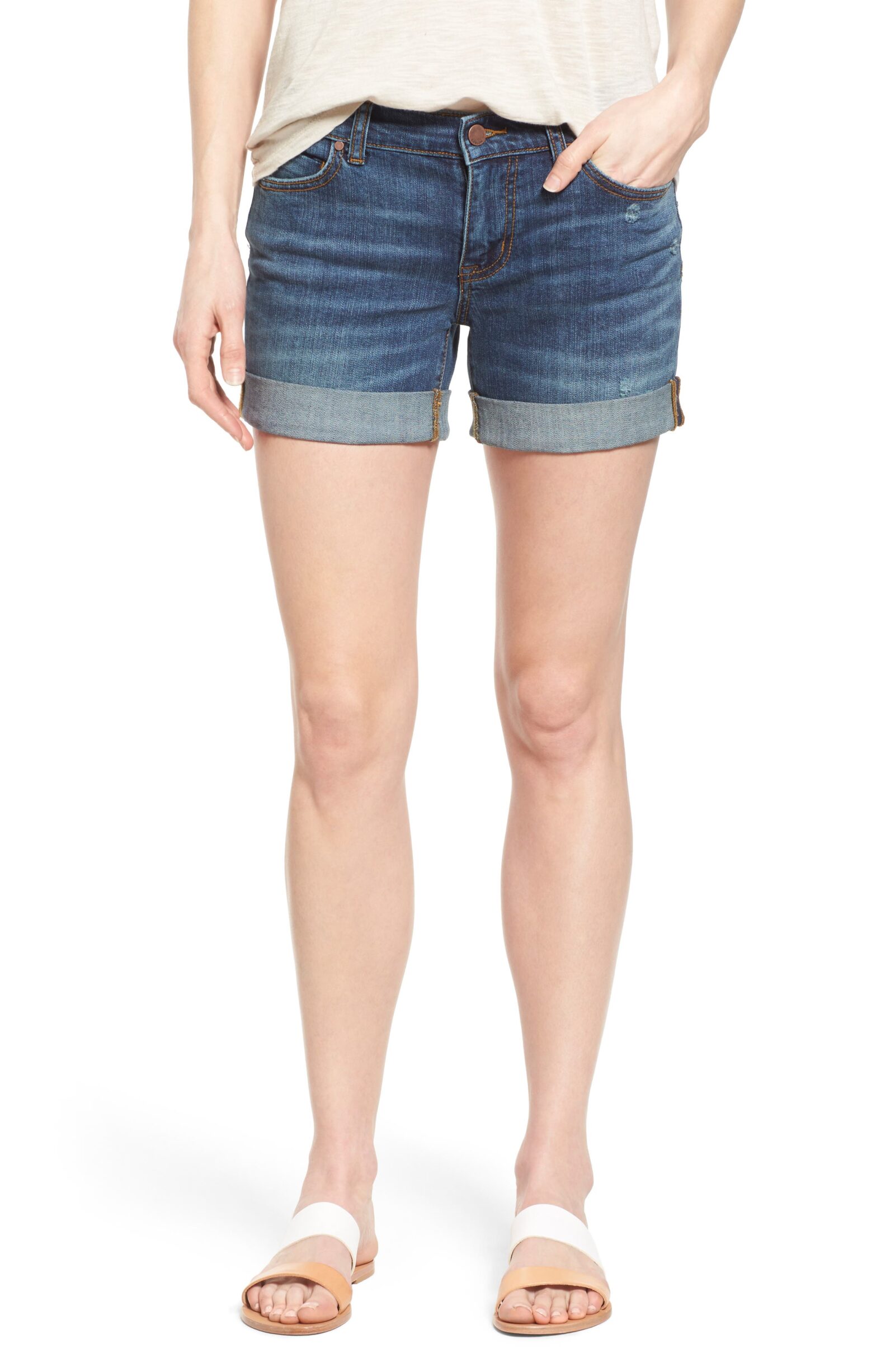 Caslon Rolled Denim Boyfriend Shorts ($49) 
These denim boyfriend shorts are definitely one-of-a-kind and unmissable. The relaxed-fitting and versatile look will steal your attention.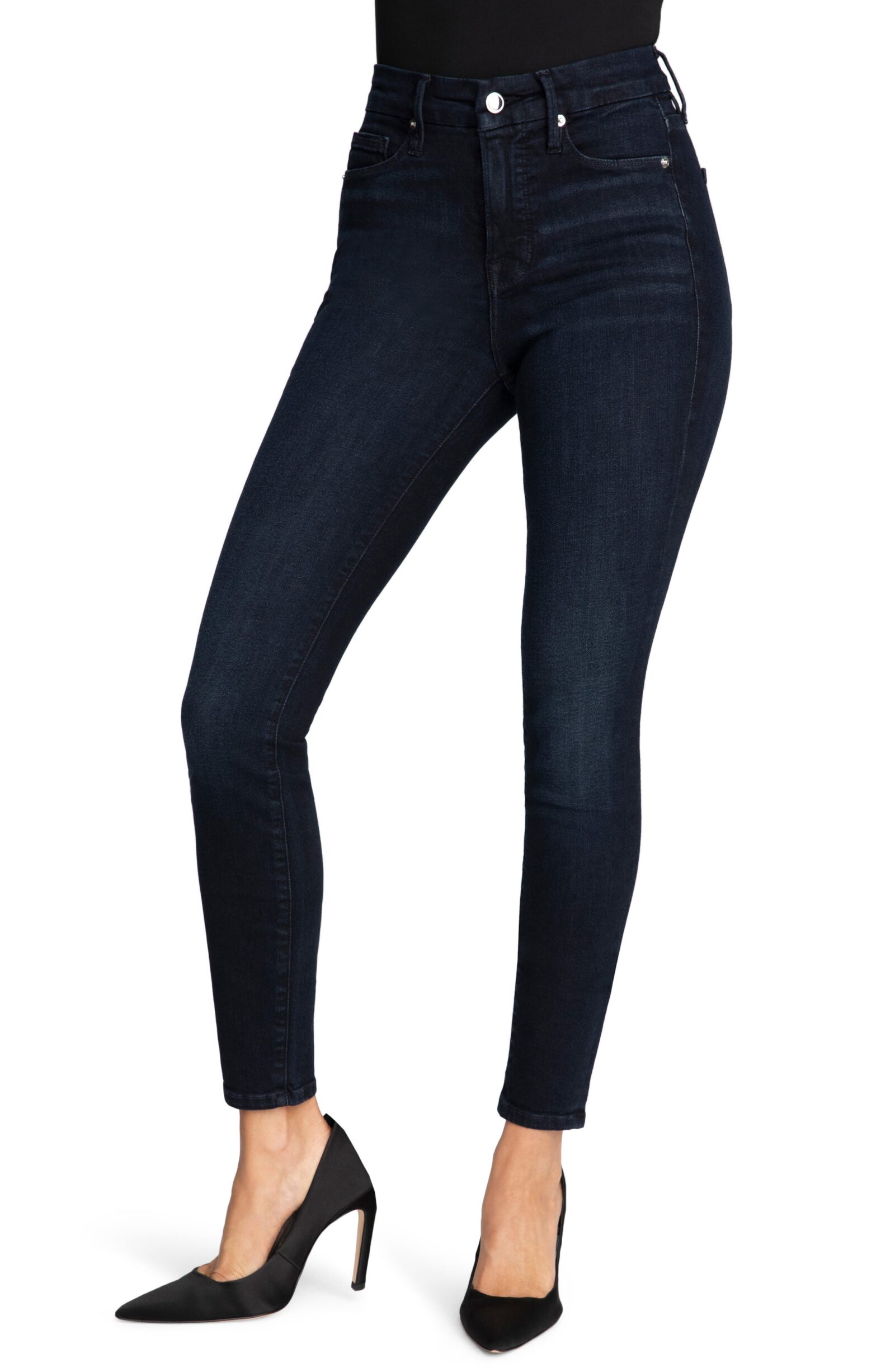 Good American Good Legs High Waist Skinny Jeans ($99)
Flaunt your legs in full-blown style by opting for these skinny jeans that the fashionistas are obsessed with. Dipped in deep ink blue color; we are already daydreaming about these jeans.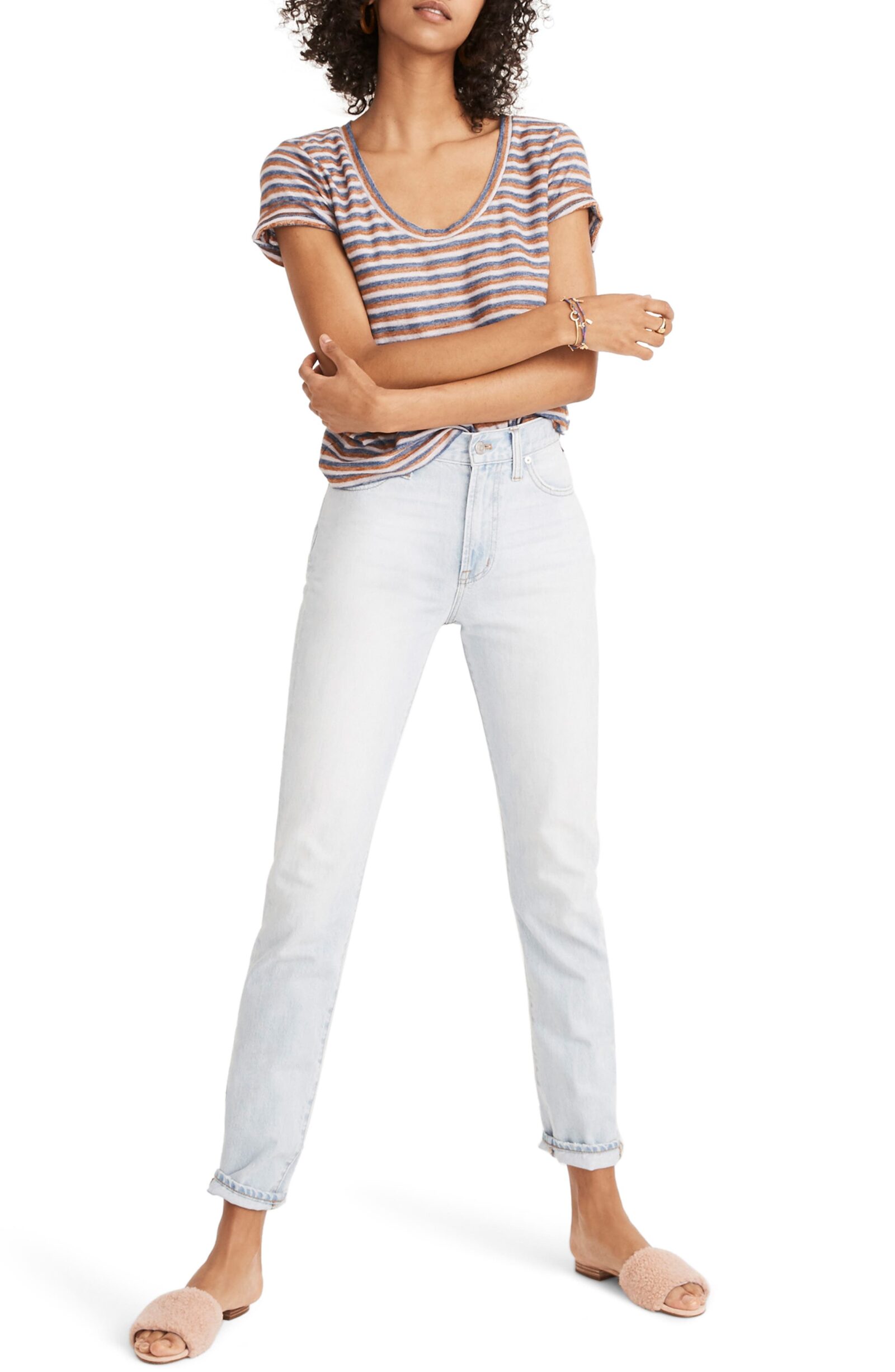 Madewell Perfect Summer High Rise Ankle Jeans ($98)
Take these jeans out for a spin and be prepared for countless compliments surrounding you the entire day, thanks to the cool light blue color and folded hems.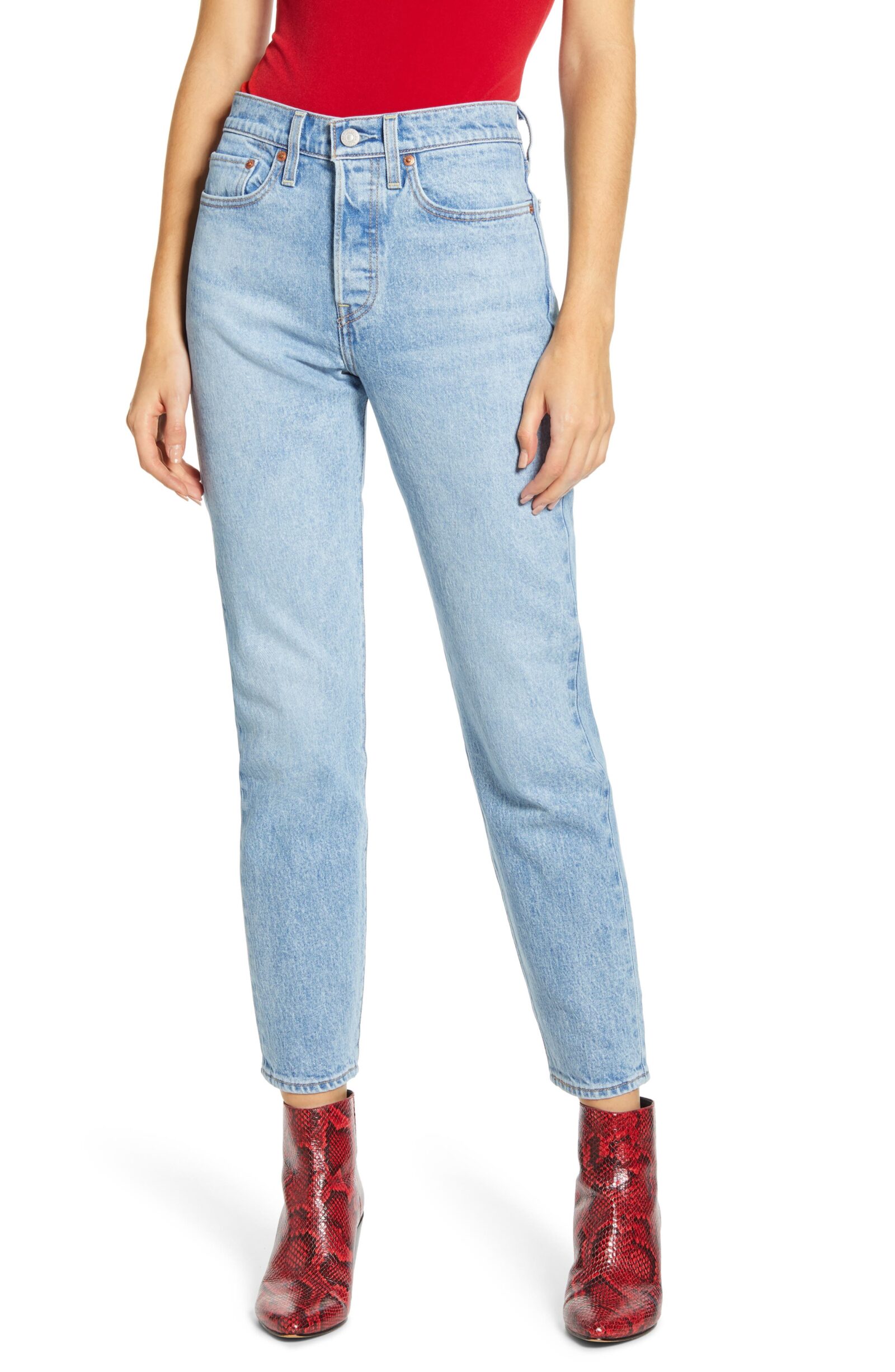 Levi's Wedgie Icon Fit High Waist Jeans ($98) 
Are you looking for something timelessly stunning to make your outfit look chic all the time? Say no more, because these classy light blue color jeans will do the deed.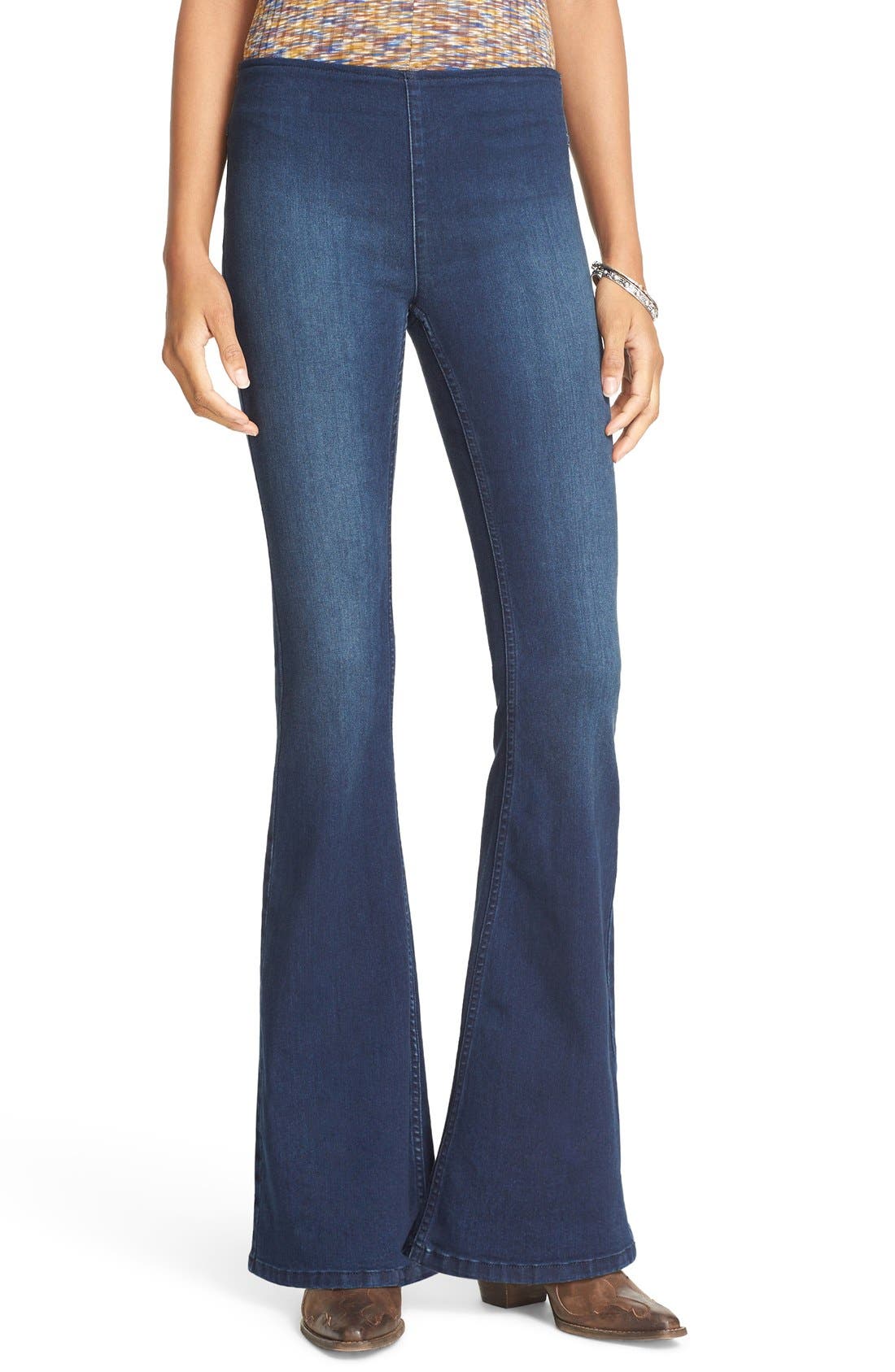 Free People Gummy Pull-On Flare Leg Jeans ($78) $35.10
Time to infuse the 70s retro vibe into your wardrobe by wearing these ultra-modish flare jeans. The swingy yet stylish look of these jeans makes them so stellar.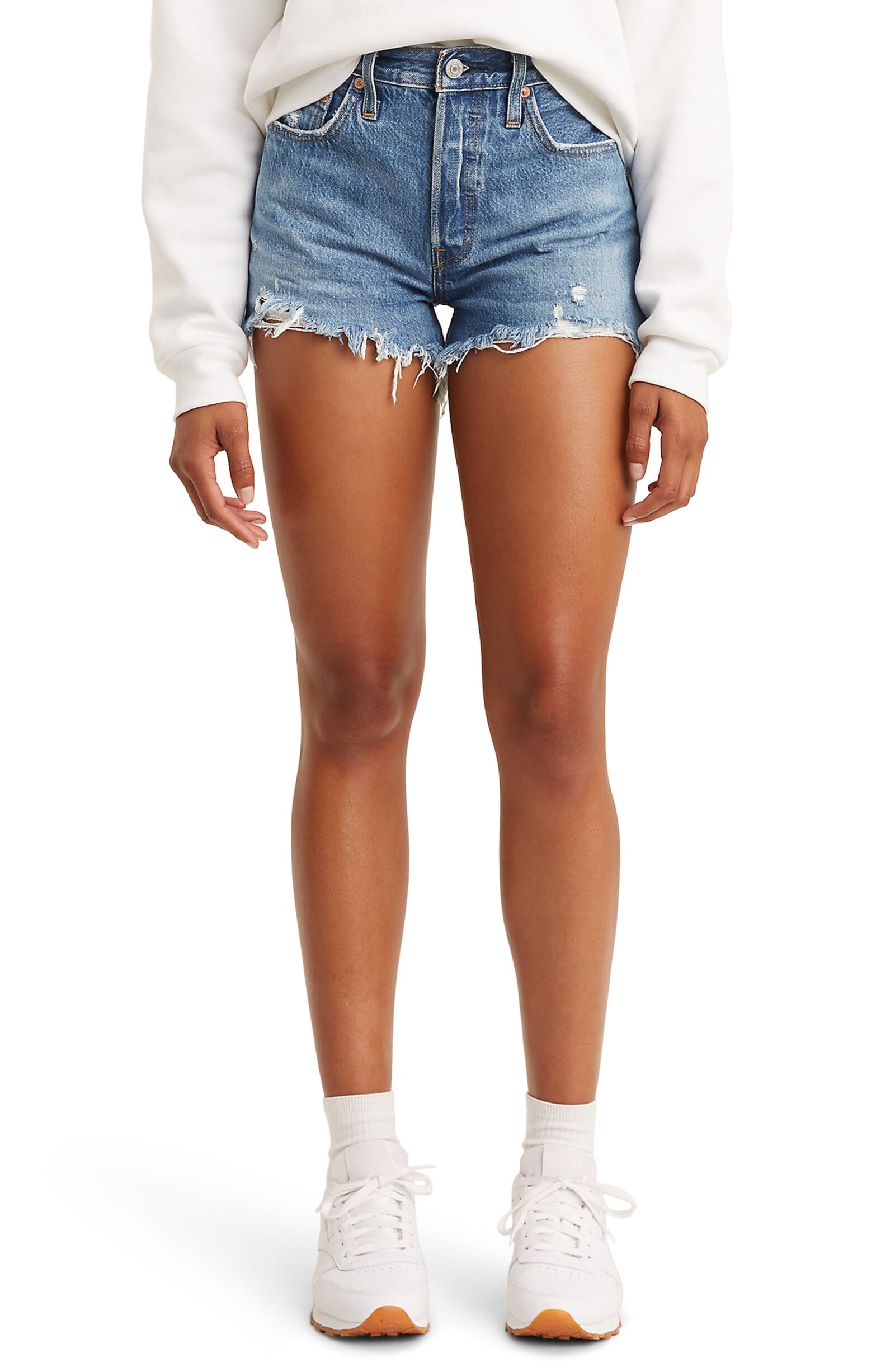 Levi's 501® Original Cutoff Shorts ($69.50)
Infuse some ultra-cool and sassy vibes into your stylebook with these denim shorts that are just perfect for your spring and summer outfits.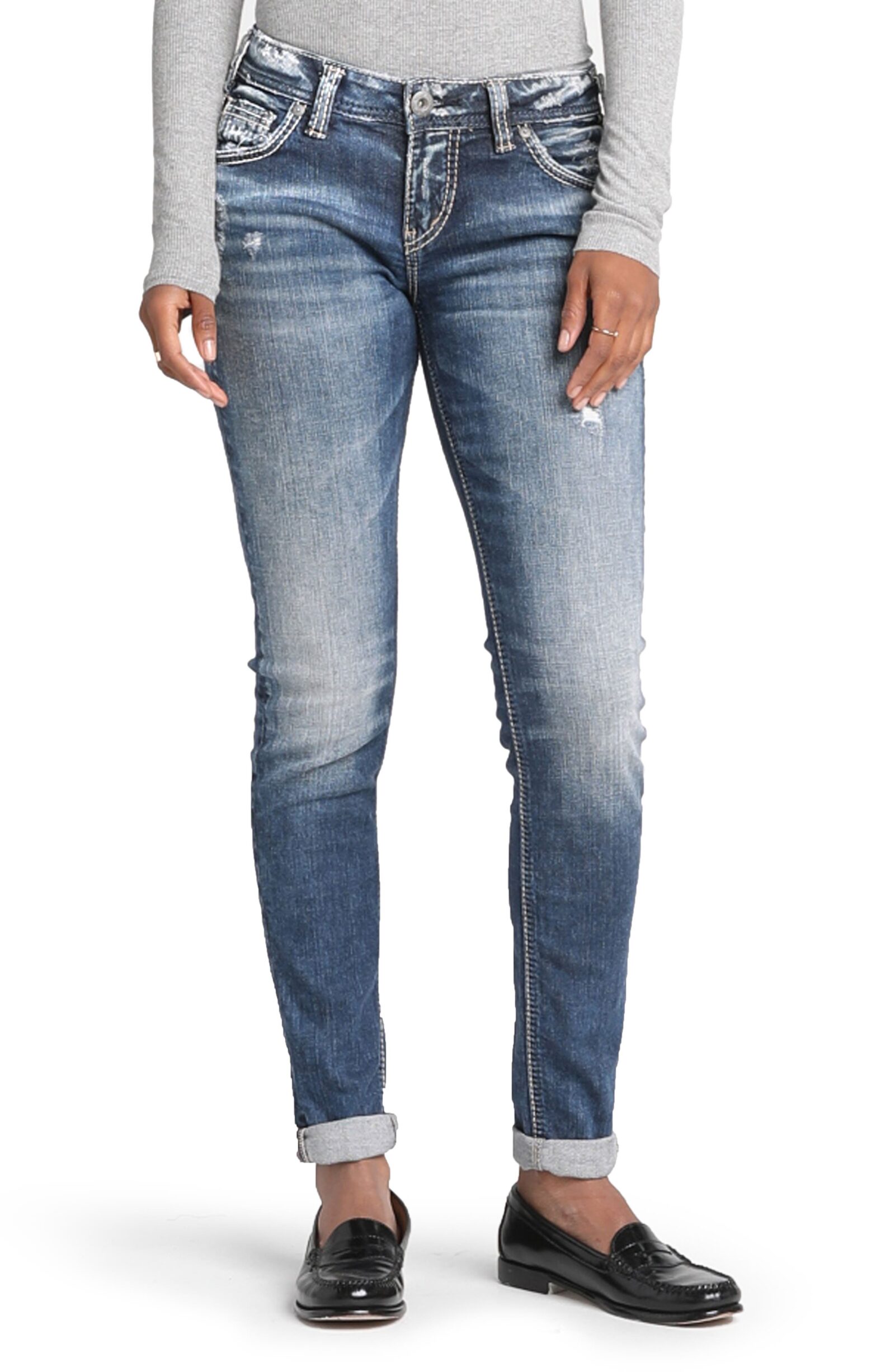 Silver Jeans Co Girlfriend Distressed Jeans ($89)
Are you ready to drop some fashion notes around you? Because these distressed jeans adorned in acid wash will make you look fashionably thick all the time.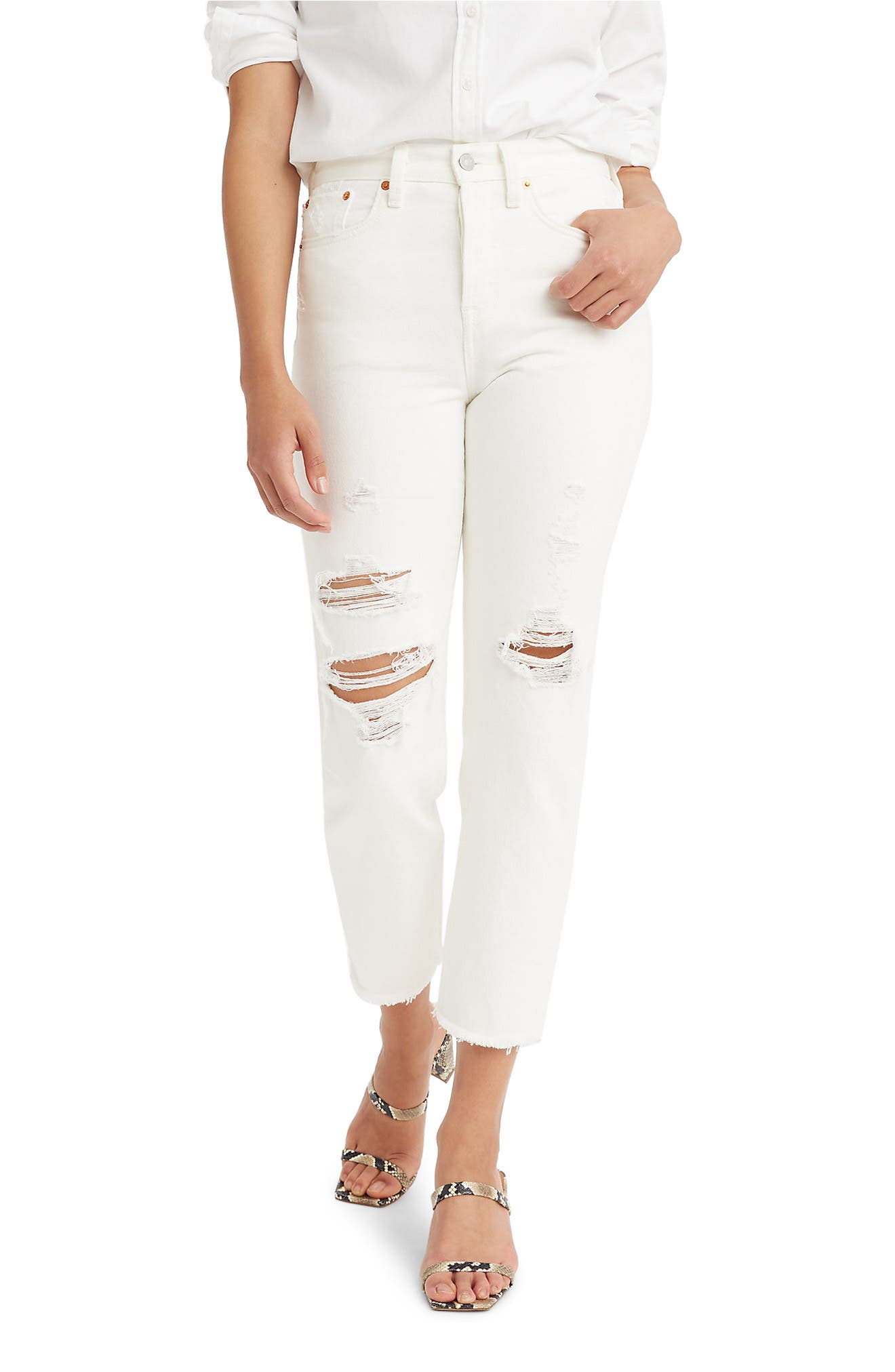 Levi's Wedgie High Waist Crop Straight Leg Jeans ($98)
These jeans are just right for creating a monotoned look; wear a classy white tee or romantic blouse with these straight cropped leg jeans, and voila!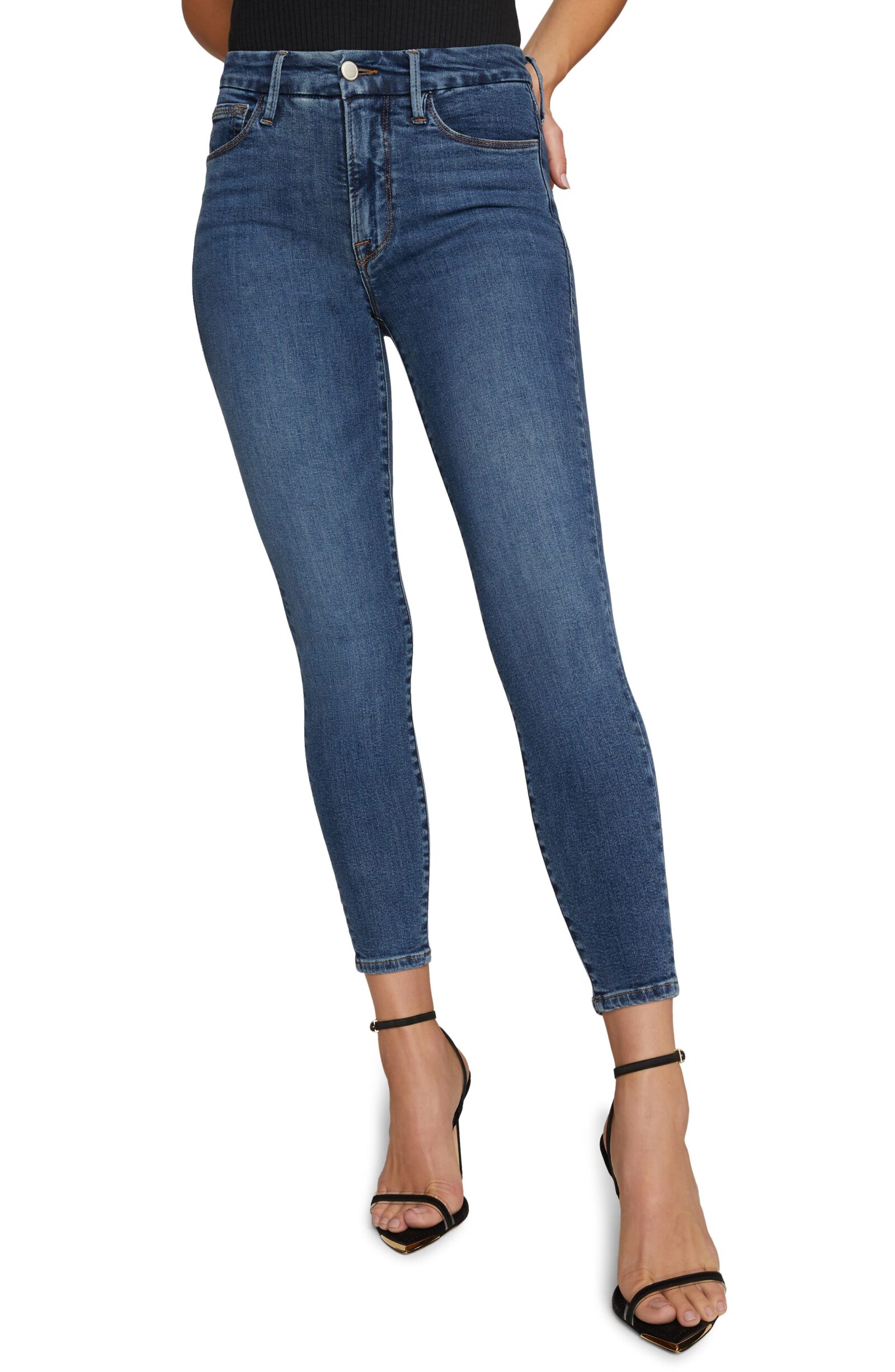 Good American Extreme V High Waist Ankle Skinny Jeans ($99)
Let these skinny jeans do all the vougish talking on your behalf with the body-accentuating fit that we are already obsessed with.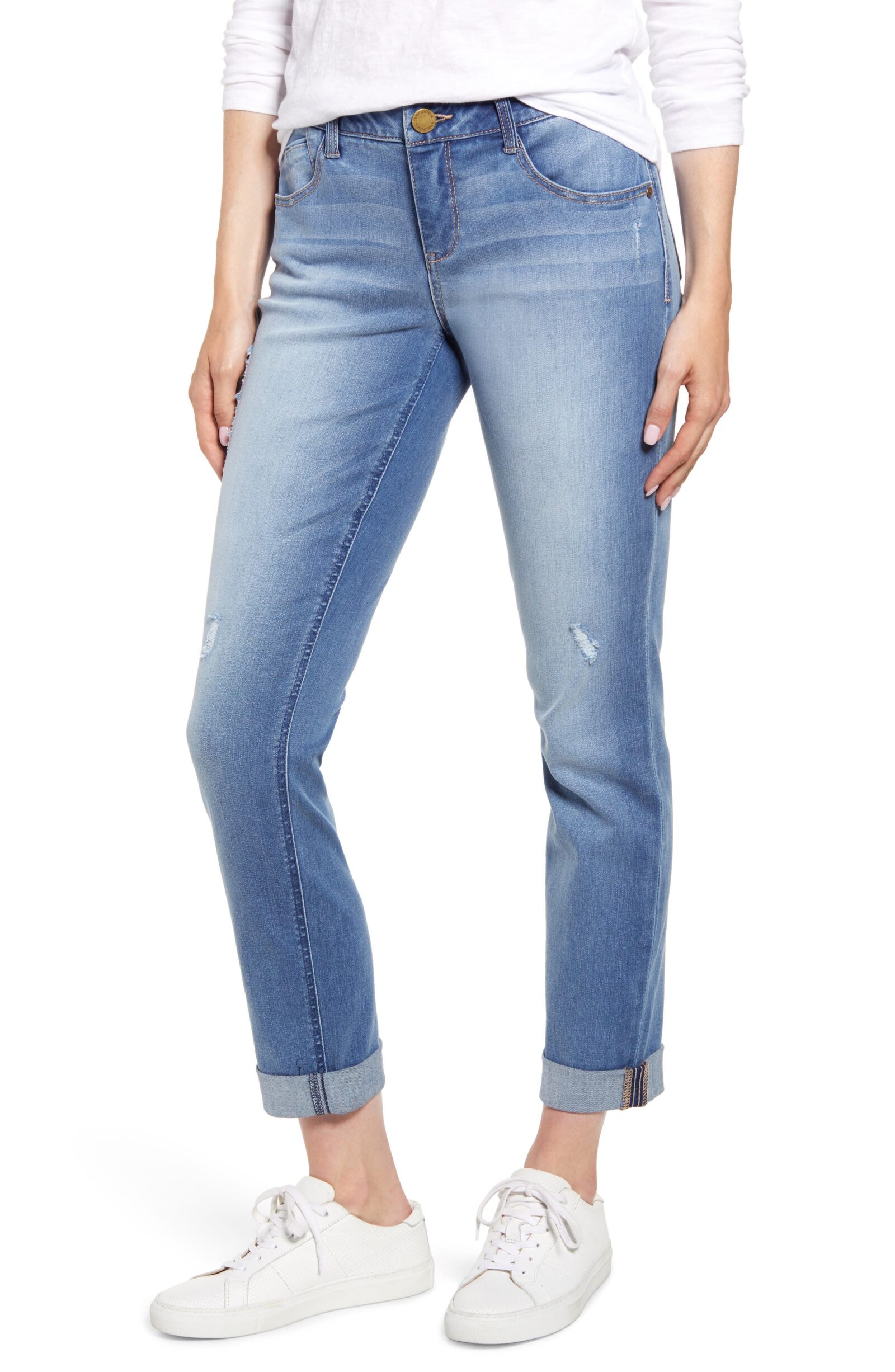 Wit & Wisdom Girlfriend Jeans ($78) 
Time to toss and replace your boyfriend jeans with these cute girlfriend jeans that offer folded hems and have stylish written all over them.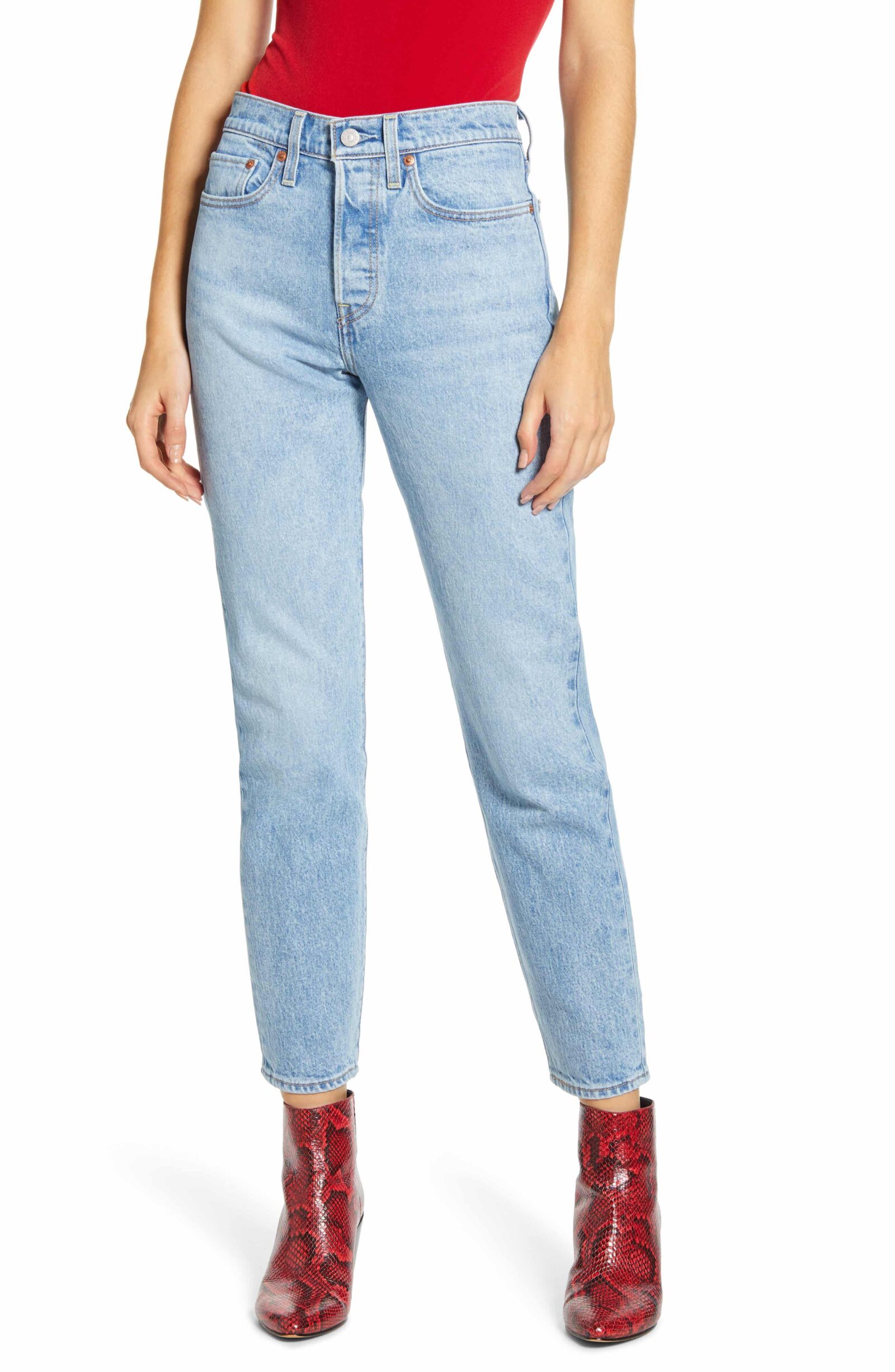 Levi's 501® Skinny Jeans ($98) 
Believe it or not, but the vintage vibe of these skinny jeans will add extra fashion values to your look in no time.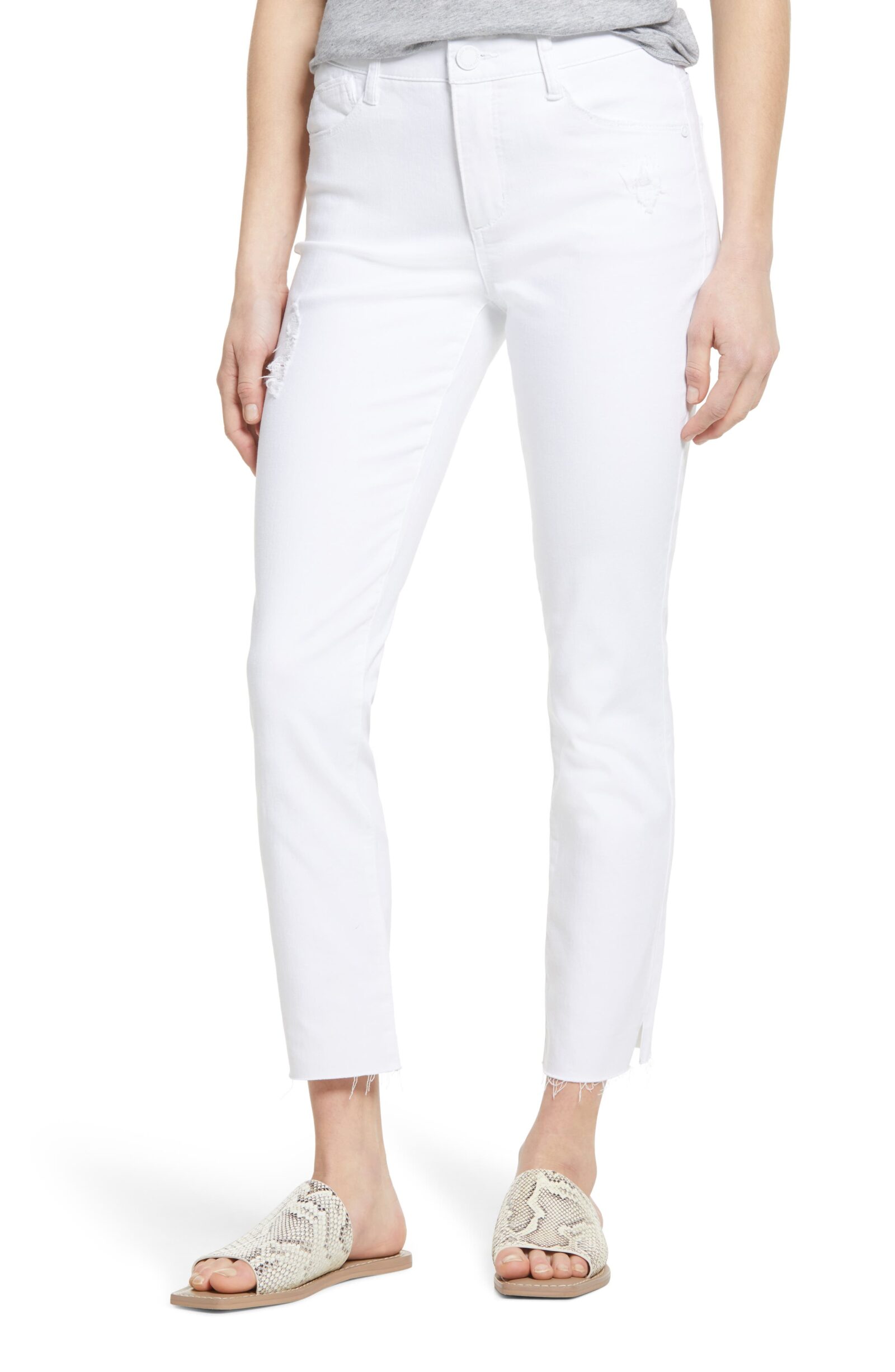 Wit & Wisdom Ab-Solution High Waist Raw Hem Ankle Straight Leg Jeans ($78)
Perfect for summer and spring, this pair of straight leg jeans is a must-have for every style enthusiast. We're adding a pair to our cart right away!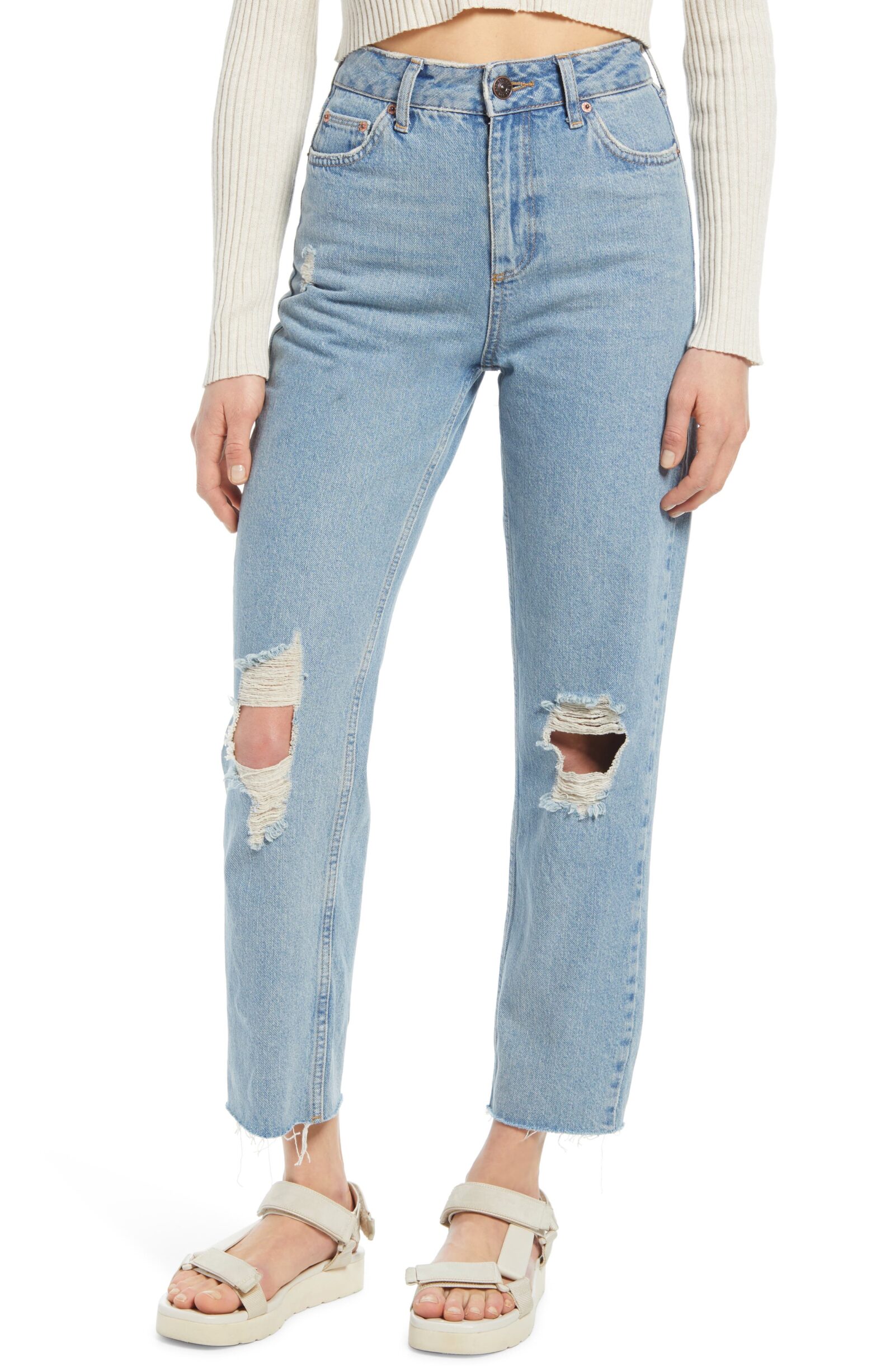 BDG Urban Outfitters Pax Ripped High Waist Jeans ($69) $41.40
If you need to give your monotonous outfits the much-needed cool twist, you can count on these high waist jeans that feature sexy distressed details.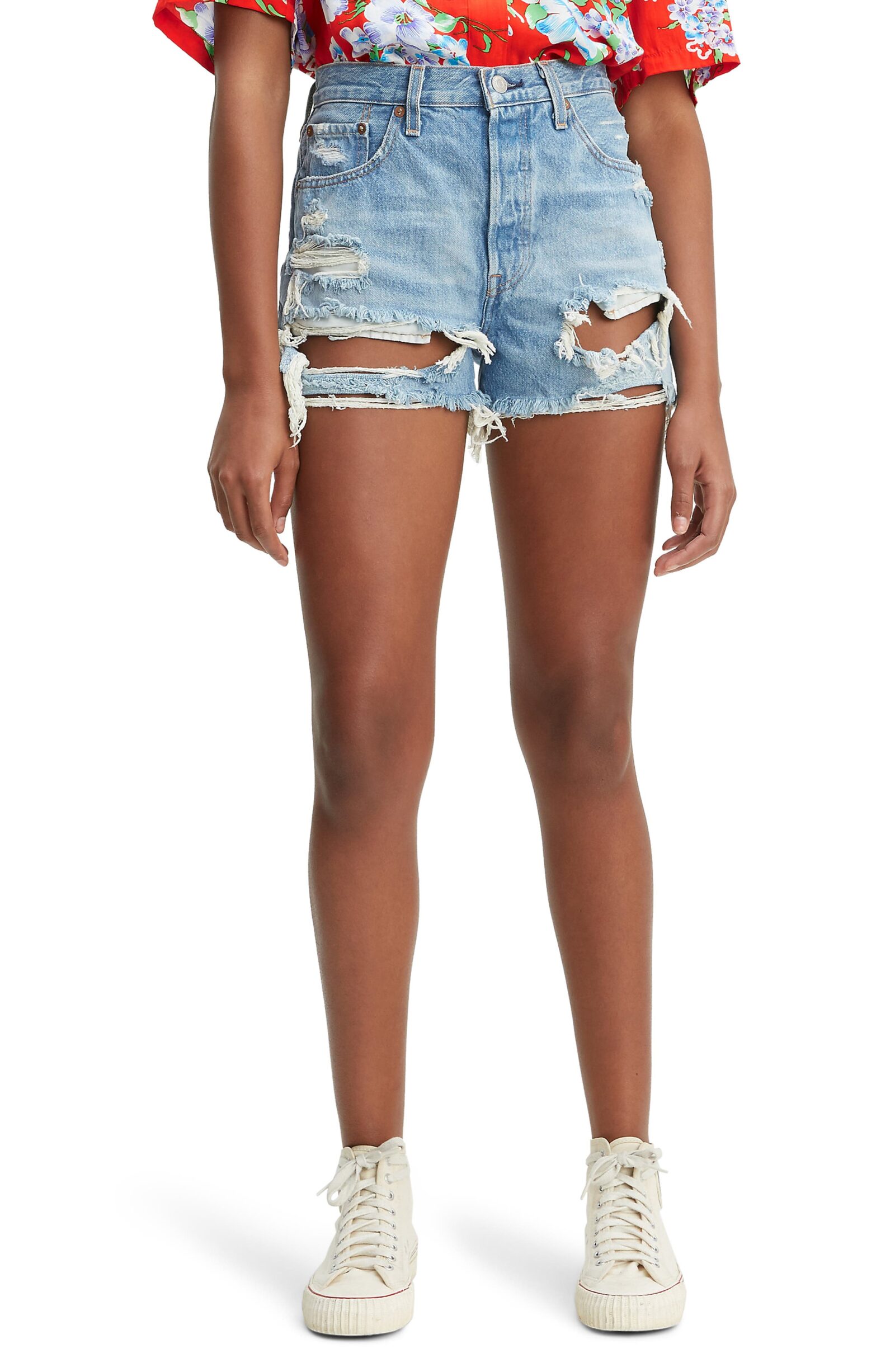 Levi's 501® High Waist Ripped Cutoff Denim Shorts ($69.50) 
Distressed denim is the new trend that is taking over the fashion world in full-blown style, and so you have every reason to add these shorts to your cart.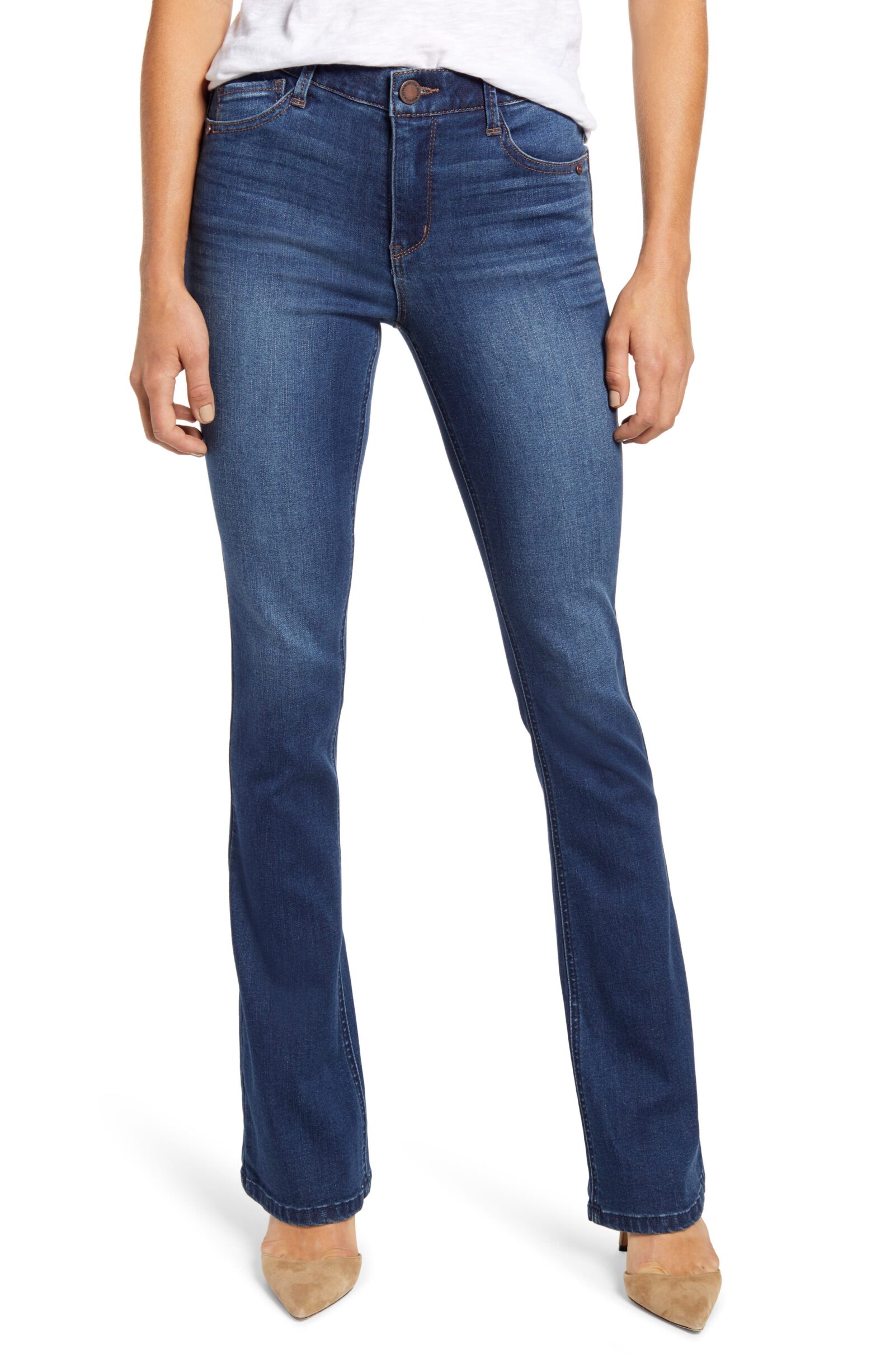 Wit & Wisdom Ab-Solution High Waist Itty Bitty Bootcut Jeans ($78) 
The flattering silhouette of these jeans featuring a slight bootcut will make you the prime contender of this year's fashion world. The dark blue hue will pull your outfit to perfection.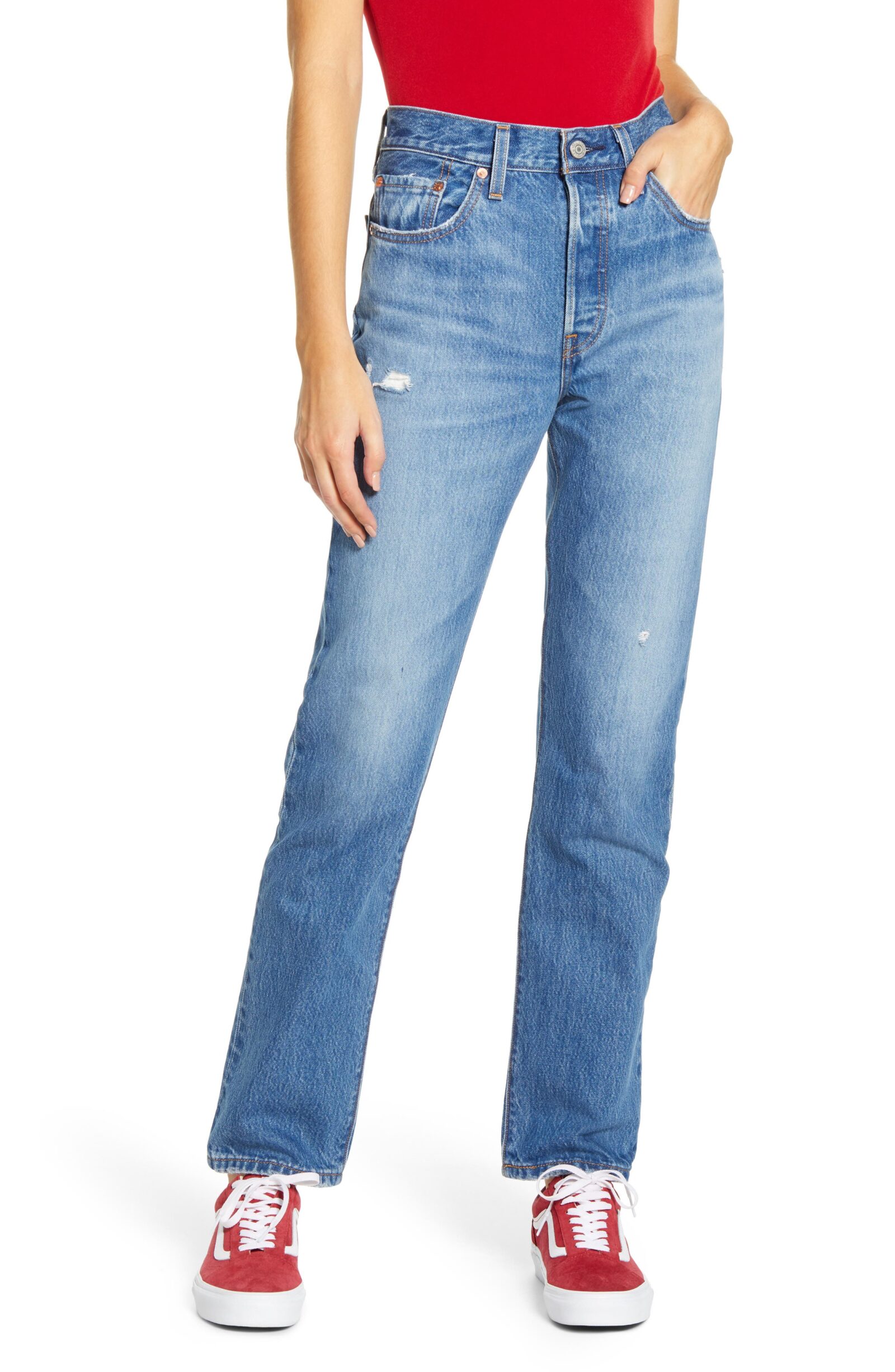 Levi's 501® High Waist Straight Leg Jeans ($98) 
Take your outfit to the next level of chic with these straight-leg jeans. These jeans are the unique amalgamation of cool and swanky looks that we all need.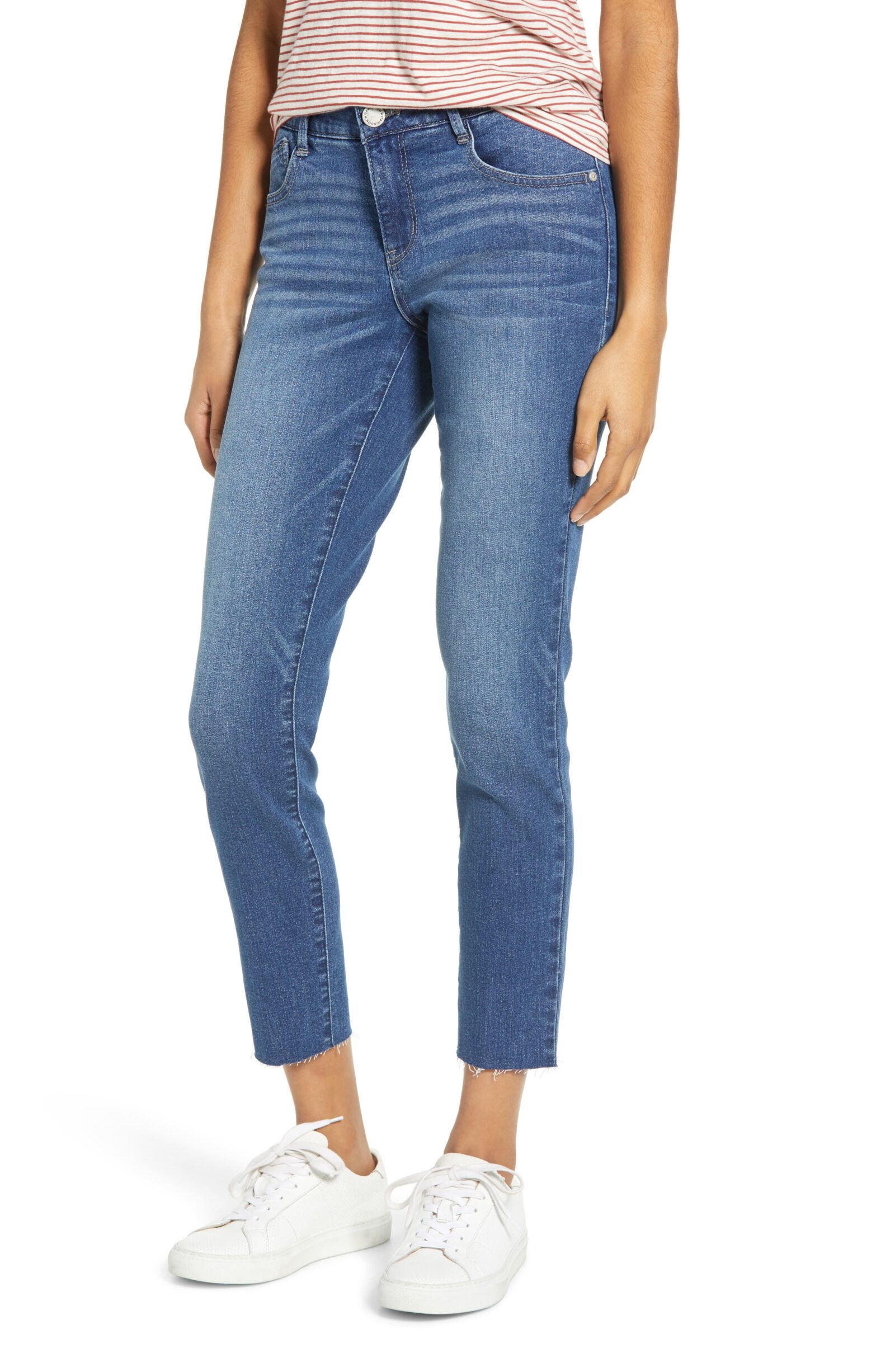 Wit & Wisdom Ab-Solution Raw Hem Ankle Skinny Jeans ($68) 
Give your stylebook the much-needed instant vogue boost with these classy and stunning skinny jeans offering raw hem and cropped ankles.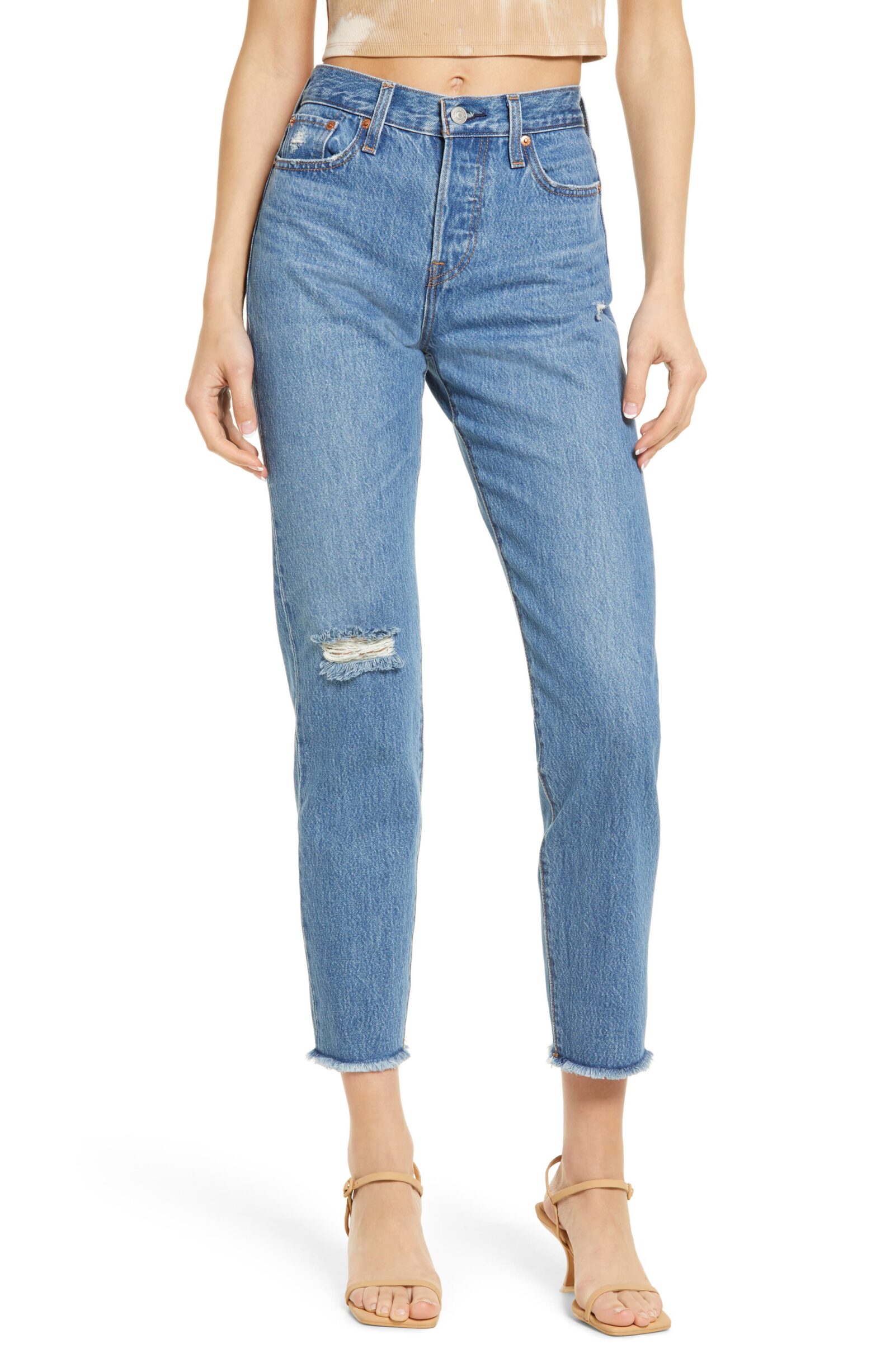 Levi's Wedgie Icon Fit High Waist Nonstretch Straight Leg Jeans ($98)
If you ask us, we know you'll slay these straight-leg jeans perfectly. The single ripped knee and frayed hem add an easy-going look that'll work great with all your spring and summer clothes.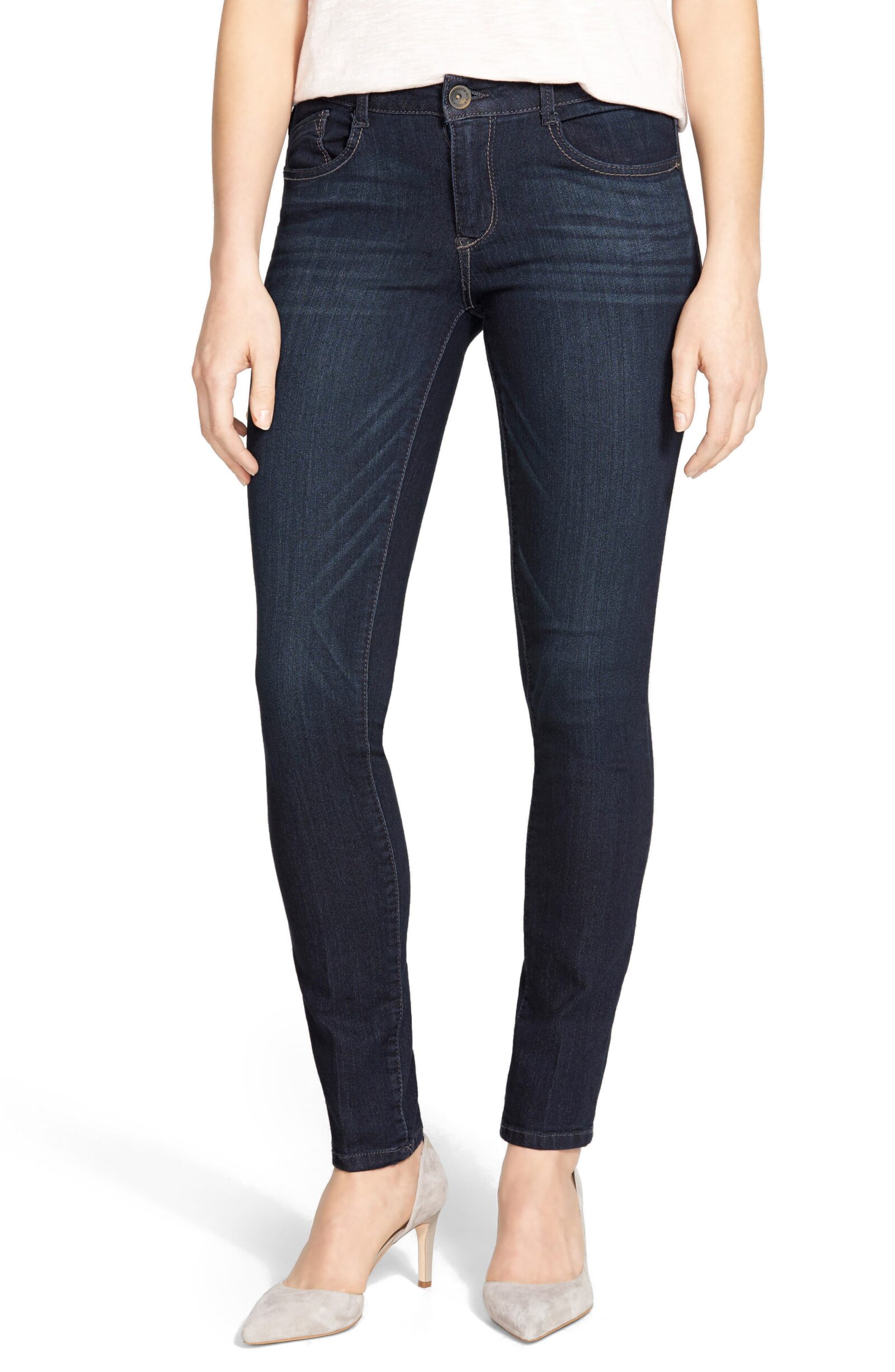 Wit & Wisdom Jeggings ($64)
Infuse some timeless chicness into your wardrobe in the most effortless way possible with these figure-hugging jeggings rinsed in dark ocean blue color.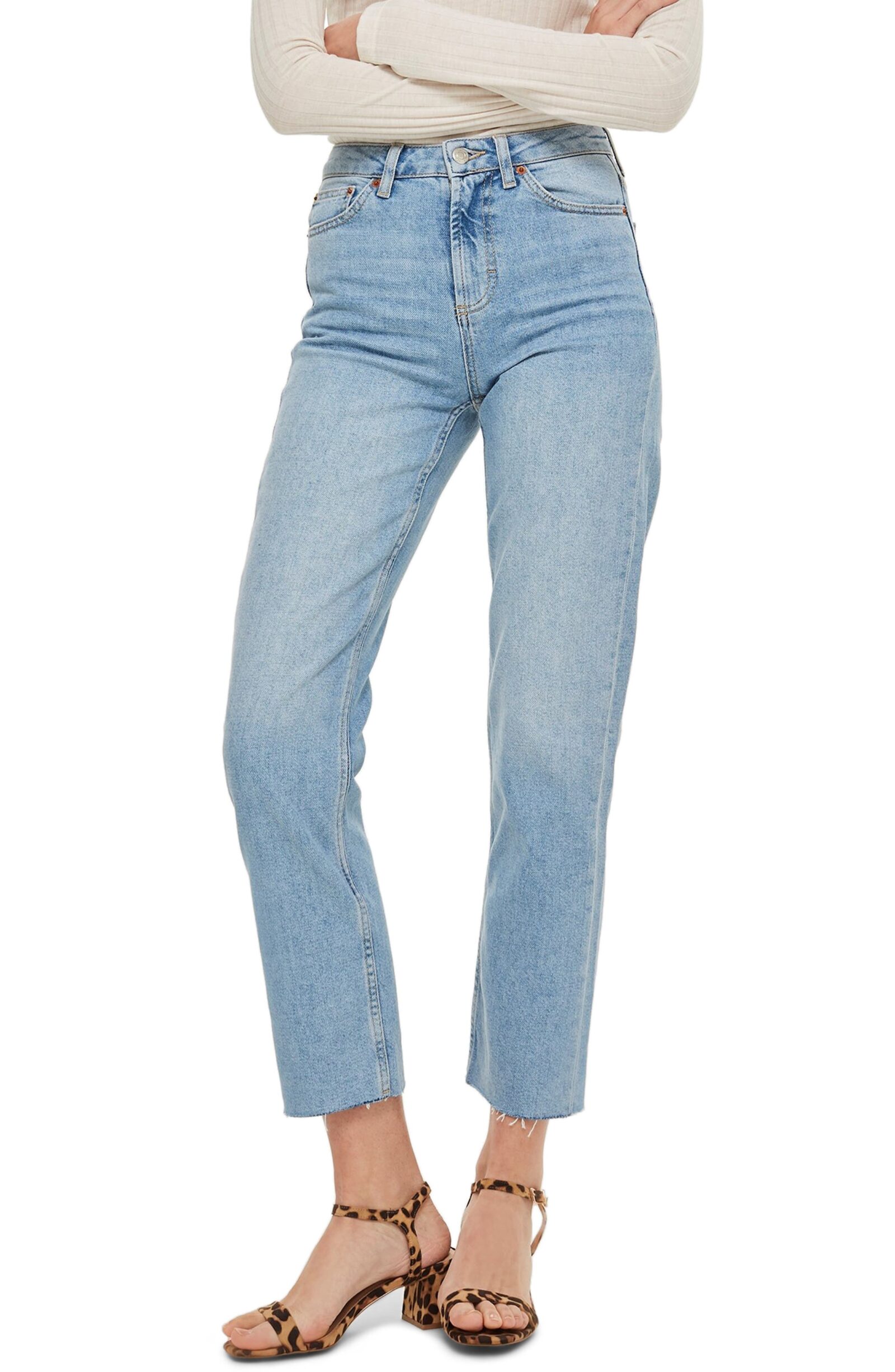 Topshop Raw Hem Crop Straight Leg Jeans ($75) 
Time to dial up the ultimate stylish look by wearing these cropped straight-leg jeans that are turning out to be the new obsession of the fashion girls these days.
Up Next: 15 new arrivals in footwear that are here to elevate your spring & summer wardrobe