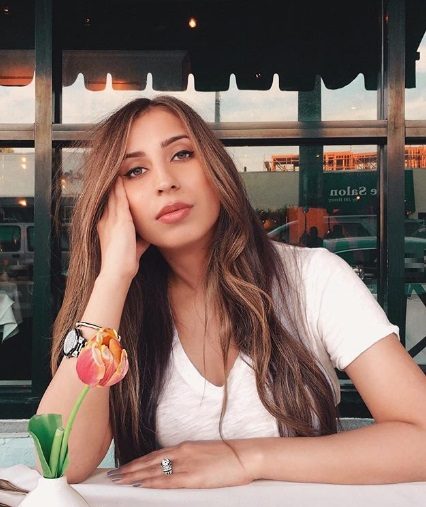 A gentle yet effective cleanser is an irrefutable doorway to plump, dewy, young-looking skin. But the sad part is there is an overwhelming number of cleansing products that unnecessarily harsh. People love the feeling of extremely oil-free skin, but what they don't realize is when products strip you of your essential moisture and cause a severe imbalance. I have been a victim of a similarly notorious scenario, and I have since chosen my skincare products with the utmost care, that is why, it is safe to say that I am now quite wise when it comes to spotting skincare gems, and when I say this cleanser is the gentlest cleanser I have ever found, I am dead serious. I am talking about the best clean beauty pore cleanser – Truly Clean White Rose Cleanser by Model Off Duty Beauty.
Model Off Duty Beauty Truly Clean White Rose Cleanser
As it's my job to find safe and reliable products for my readers, trust me when I say this, Truly Clean White Rose Cleanser by Model Off Duty Beauty is the safest product for dehydrated and tired skin. Model Off Duty Beauty is a brand that is committed to producing clean, non-toxic, sustainable, GMO-free, cruelty-free products. That's not it, their products are free from any questionable or toxic ingredients, which makes this brand unbelievably safe.
What Makes The MODB Cleanser Worth Your Time?
This MODB cleanser is a dreamy, smooth-as-silk hydrating cleanser that is not only effective but gentle as well. It not just works to detoxify and deep clean your pores, but also restores the moisture with a generous dose of skin-loving ingredients like Damascena rose and hibiscus. In fact, it is the best deep pore cleanser out there. Here is a brief description of how these ingredients add power to this extraordinary pore cleanser.
Organic Rose Water – This cleanser is filled with organic rose water that adds anti-inflammatory properties to your regimen. It enables this cleanser to reduce any redness or irritation on the skin. Not only that, rose water is an extremely healing ingredient that helps in treating breakouts, dermatitis, and eczema as well.
Almond Oil – The addition of almond oil in this cleanser helps eliminate signs of aging and dark circles. Plus, it also offers protection from sun damage as well.
Shea Butter – Shea butter is one of the moisturizing ingredients in this cleanser. Furthermore, it adds all the antioxidant-rich properties via vitamins A and E.
Hibiscus – This cleanser is blessed with the exfoliating powers of the hibiscus that promotes the renewal of cells. It also adds plenty of anti-aging properties to the cleanser.
Up Next: 9 skincare products that have helped me achieve clear, radiant skin