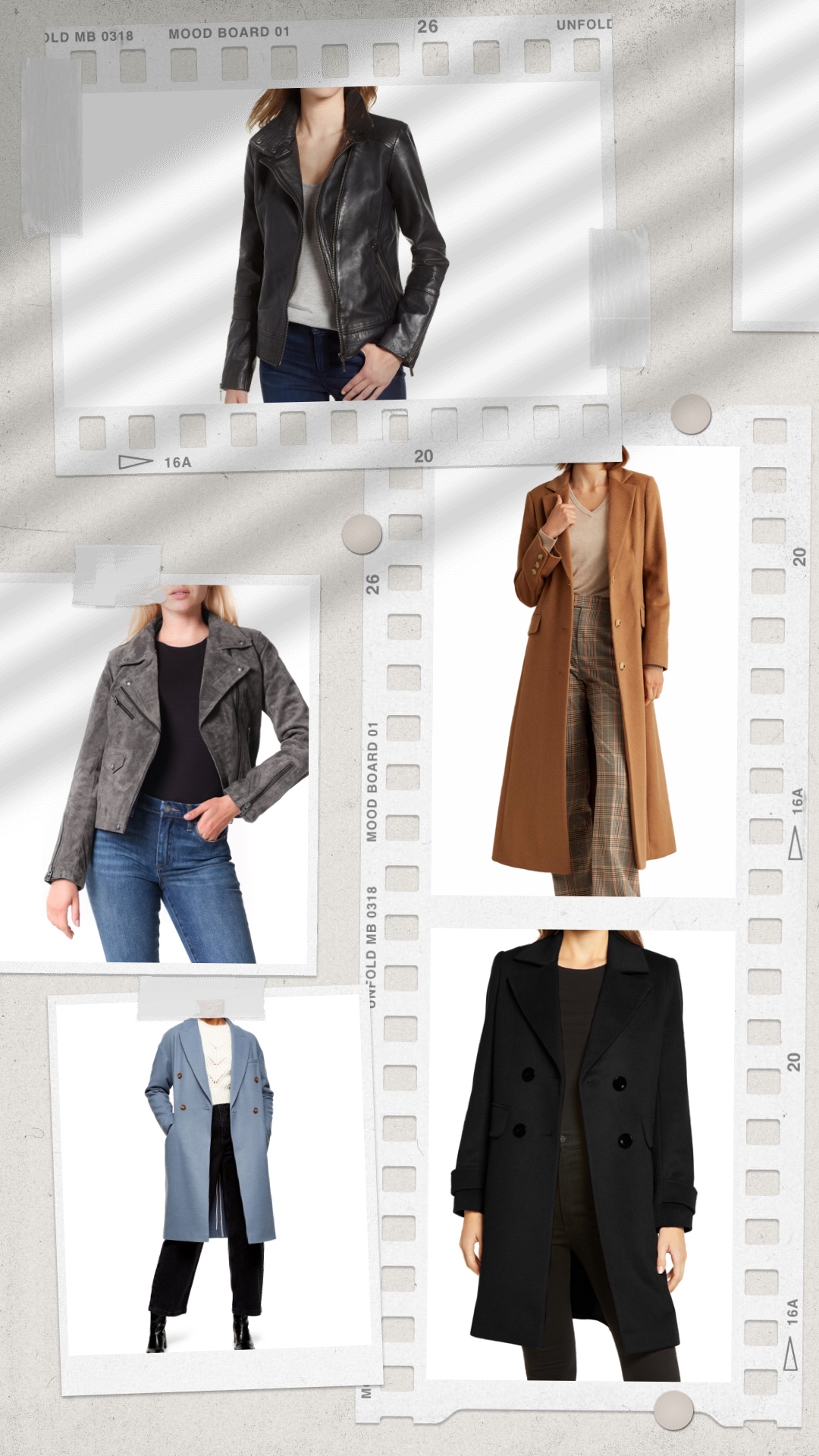 It's that confusing time of the year when picking any outfit gives you second thoughts. The weather and temperature are on a see-saw these days, it's quite unpredictable. So, if this is putting you in a weird in-between place where you can't find the appropriate clothes for the season, don't worry. Here, we have combed the items that'll take you from winter to spring to summer in no time. So, go ahead and stick to these spring coats and jackets from Nordstrom that are all the way chic.
Now skip the struggle of elevating your wardrobe every season and make it timelessly stylish with these fashion finds listed below. So, without further ado, go ahead and explore the best 21 spring coats and jackets that are probably already resting in your wishlist.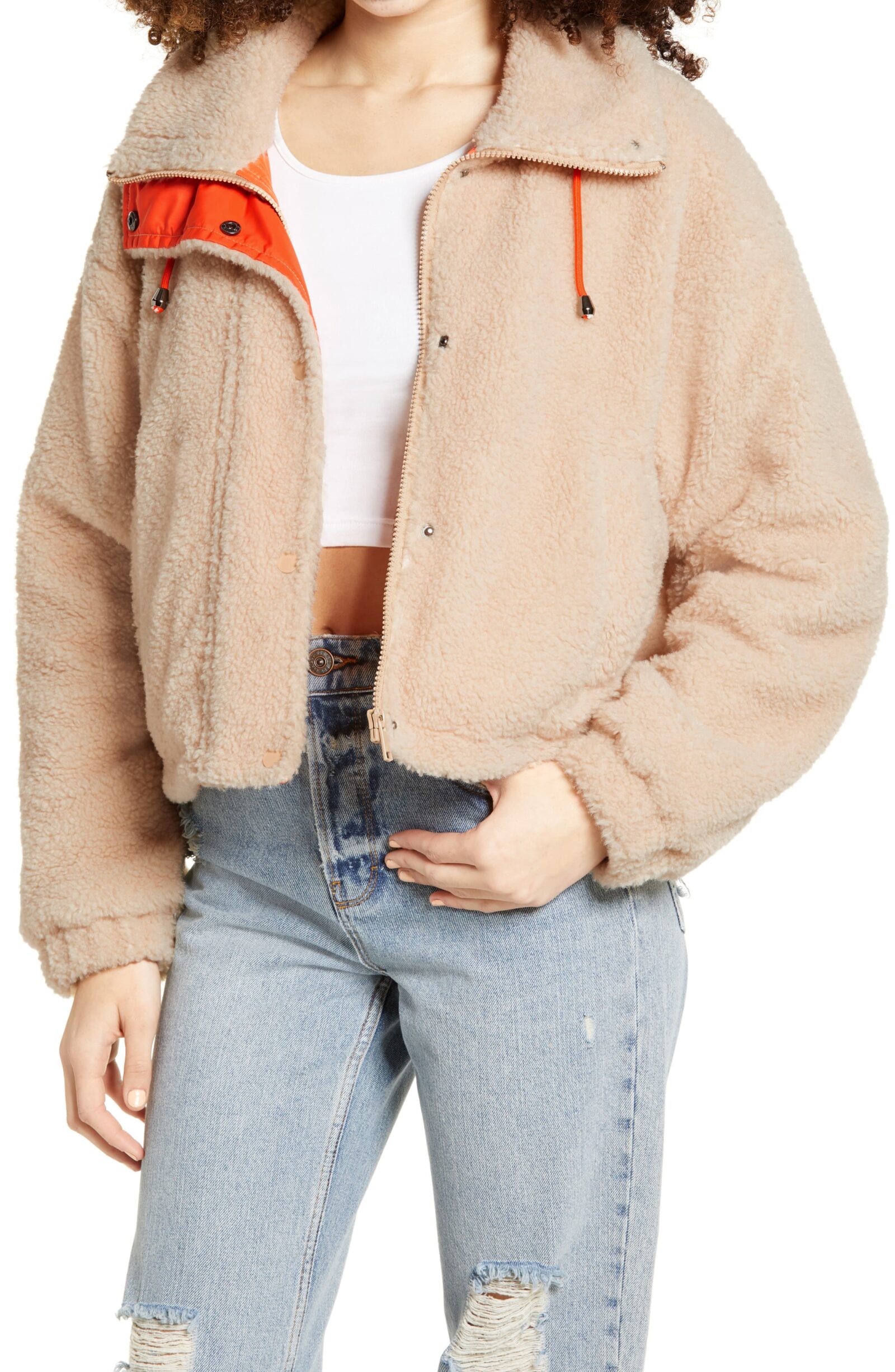 BP. Neon Faux Shearling Bomber Jacket ($59) $24.97
This bomber jacket is one of the most versatile styles we have seen this season. Made from faux shearling in a relaxed fit, this jacket can be styled with numerous outfits. Thanks to the cute subtle color, you can layer it over everything.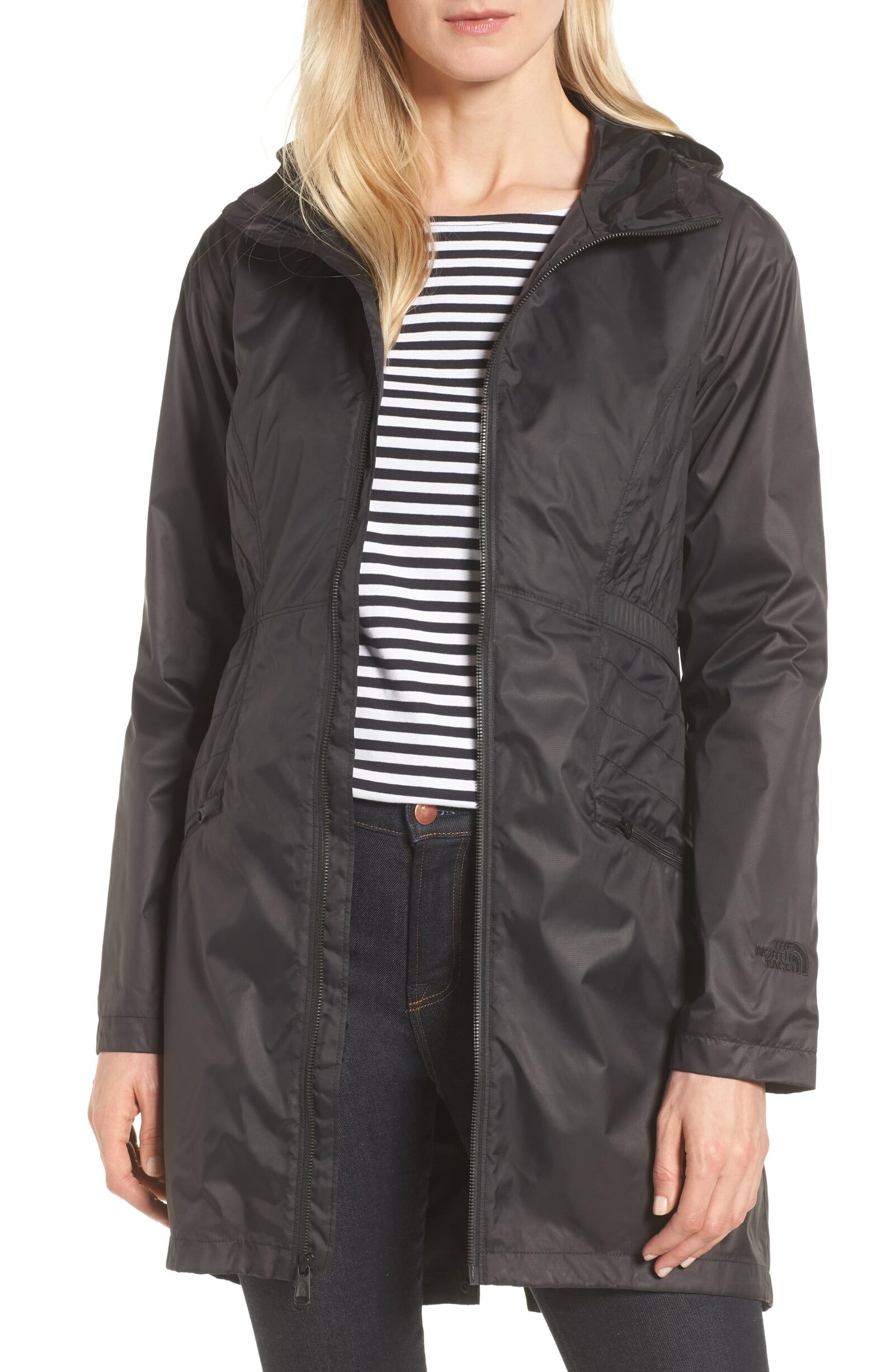 The North Face Rissy 2 Hooded Water Repellent Raincoat ($120) $49.97 – $60
The classic silhouette of this raincoat turns it into a wardrobe essential and one of the statement pieces your wardrobe needs. Cut for an easy-going fit; this fashion find is truly unmissable.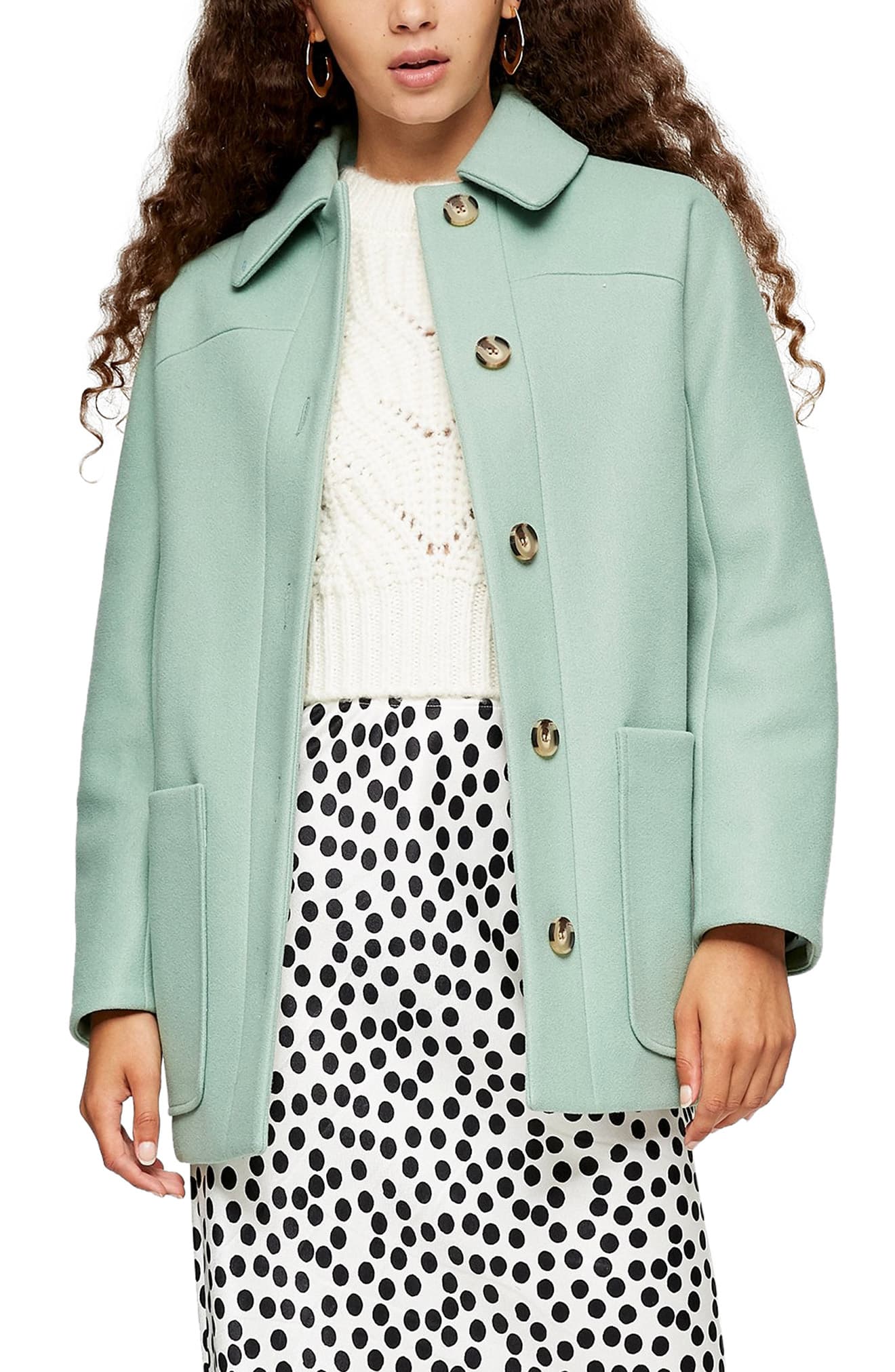 Topshop Oregon Car Coat ($95) $39.97
Made in a shirt-style, the slouchy shoulders of this coat exude a contemporary vibe to the outfit. Even the spread collar and roomy patch pockets make it functional as well as trendy.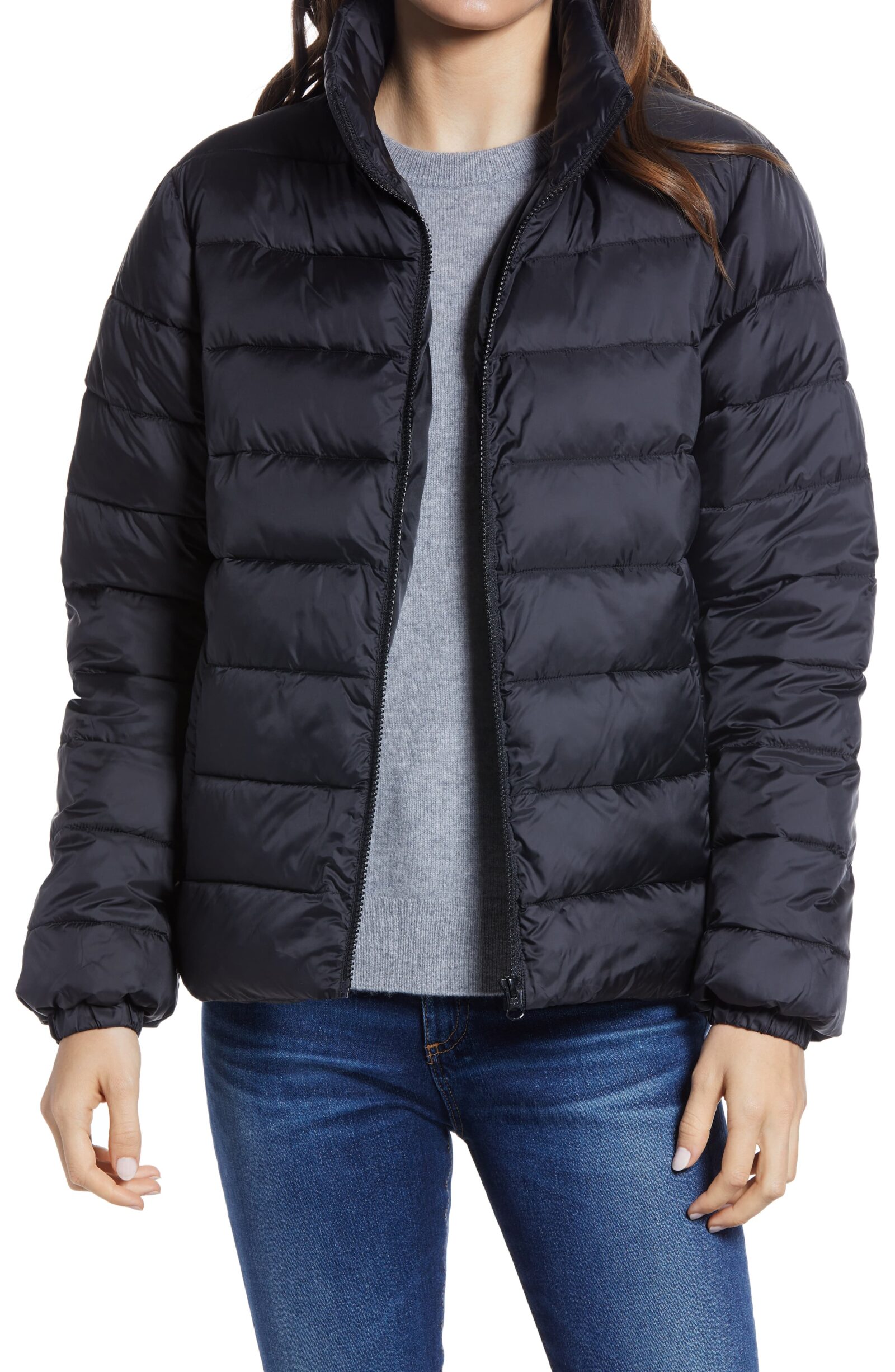 Nordstrom Zip Puffer Coat ($49.90) $27.45
Lightweight yet incredibly warm, this puffer coat is exactly what your wardrobe craves right now. This coat will take your outfits from drab to fab in no time!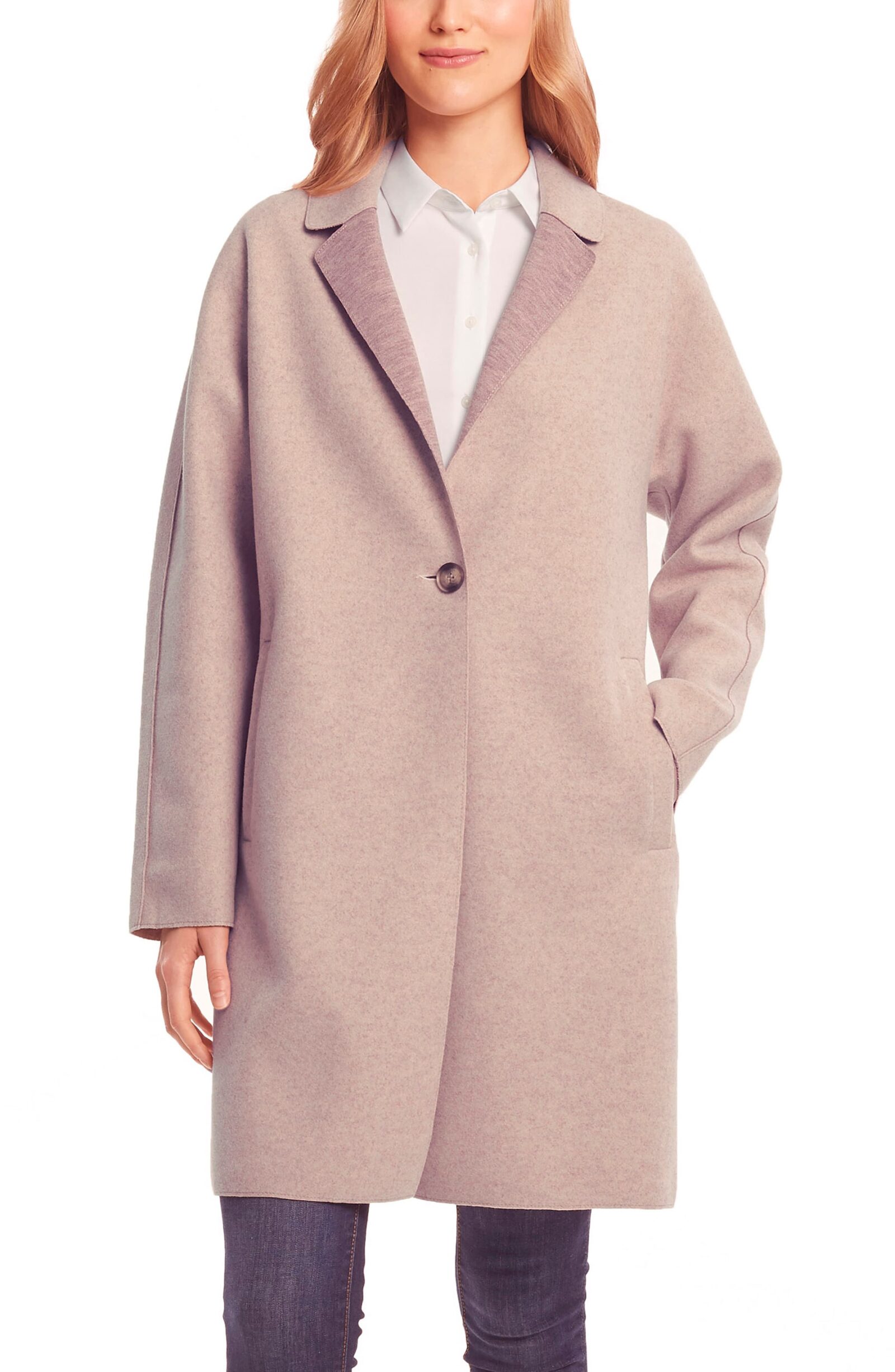 Bernardo Sweater Coat ($149) $49.90
It is time to embrace life's comfort in full-blown style by opting for this sweater coat that infuses an aesthetically pleasing vibe. The pastel hue offers casual chicness.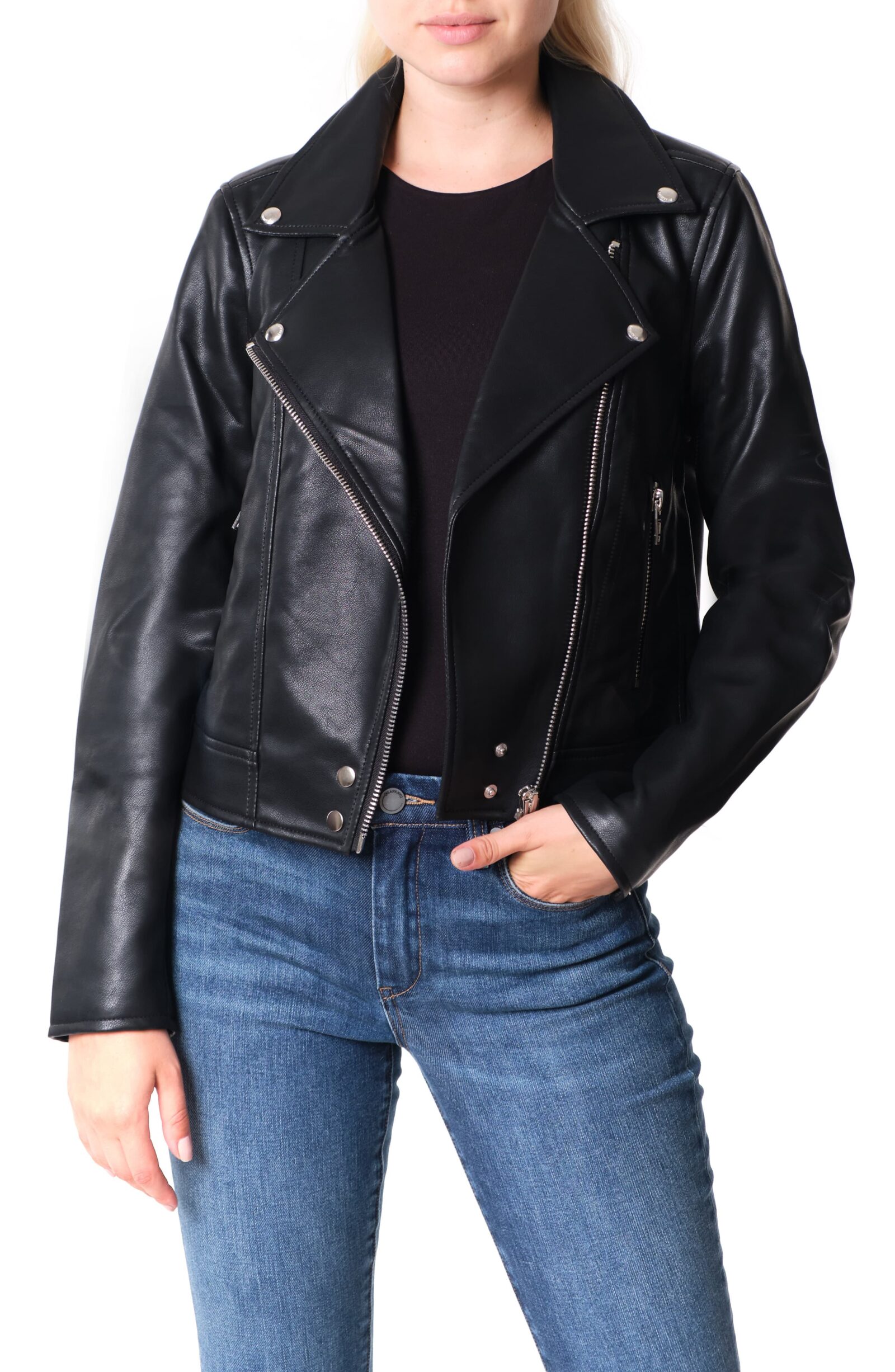 BlankNYC Good Vibes Faux Leather Moto Jacket ($98) $49.90
This moto jacket has an undeniable Americana biker feel. The cropped silhouette of the jacket is made to offer you a versatile look that will probably never go out of the fashion world.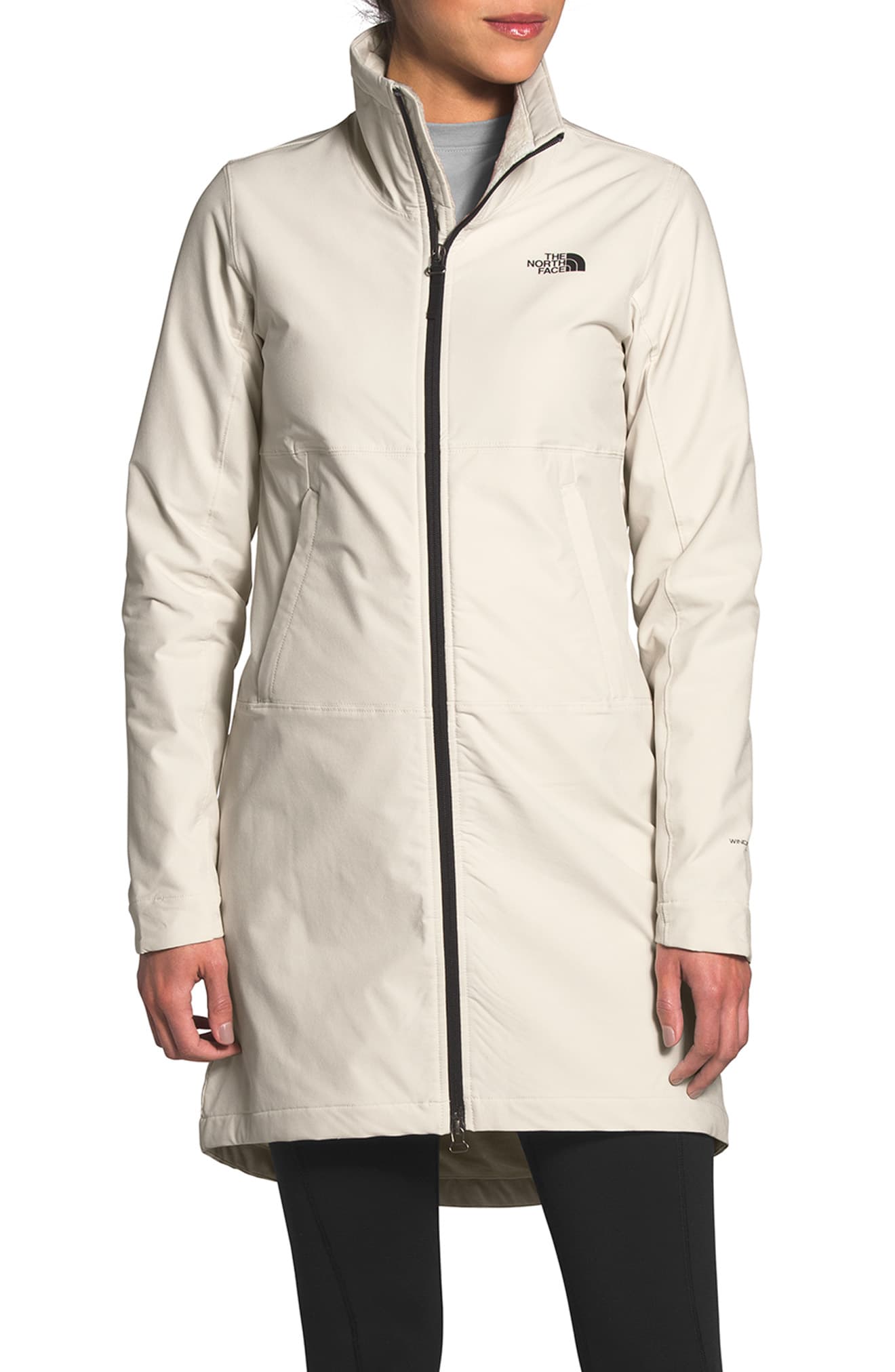 The North Face Shelbe Raschel Fleece Lined Water Repellent Parka ($179) $107.40
Be prepared for the drizzly days while staying chic with this parka. The additional coverage and relaxed silhouette will hit just the perfect balance of style and comfort.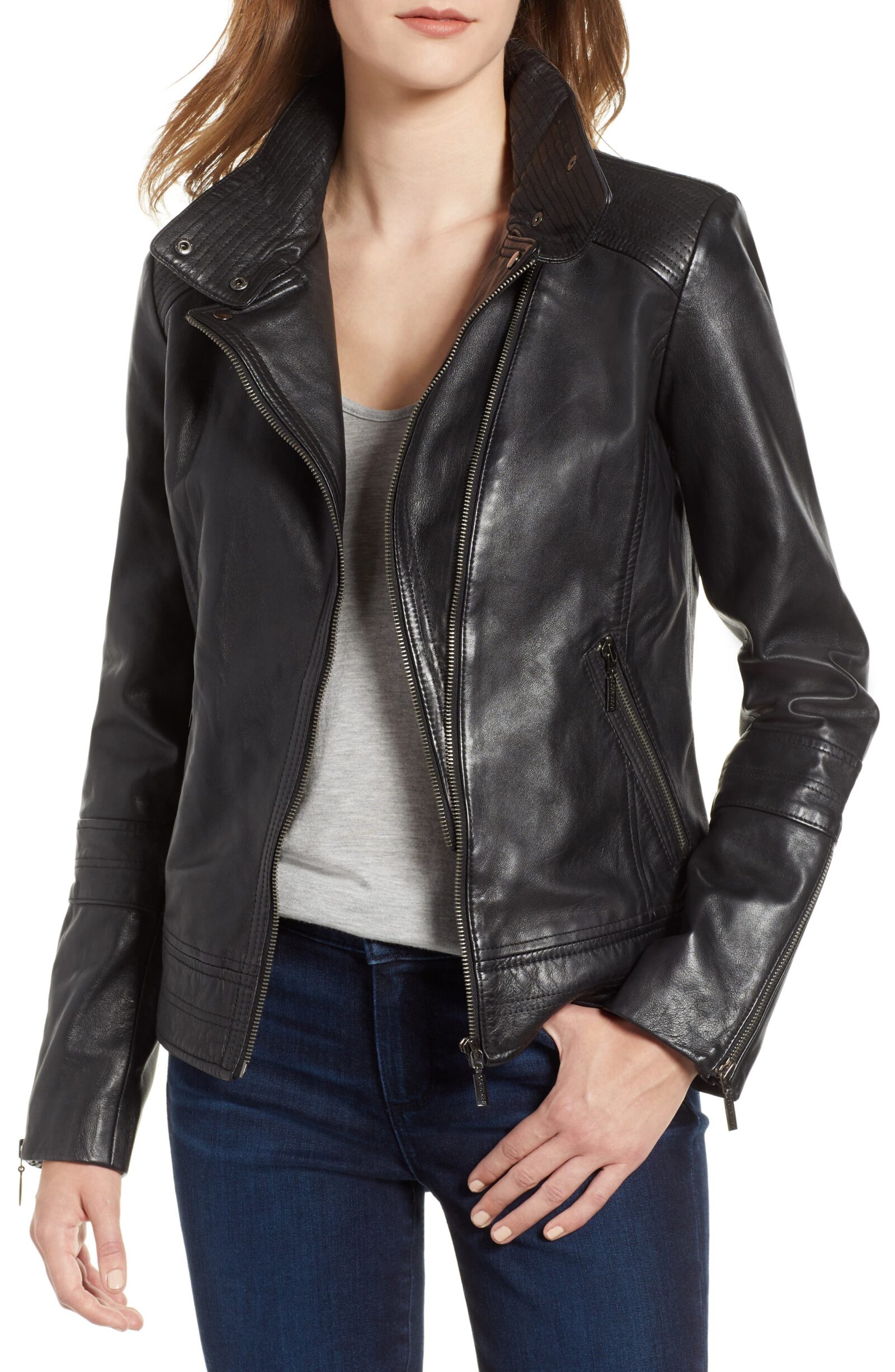 Bernardo Leather Moto Jacket ($398) $259.90
This moto jacket is the go-to option for all the IT girls and influencers. The sleek look of this jacket offers a chic silhouette that accentuates the body without any effort.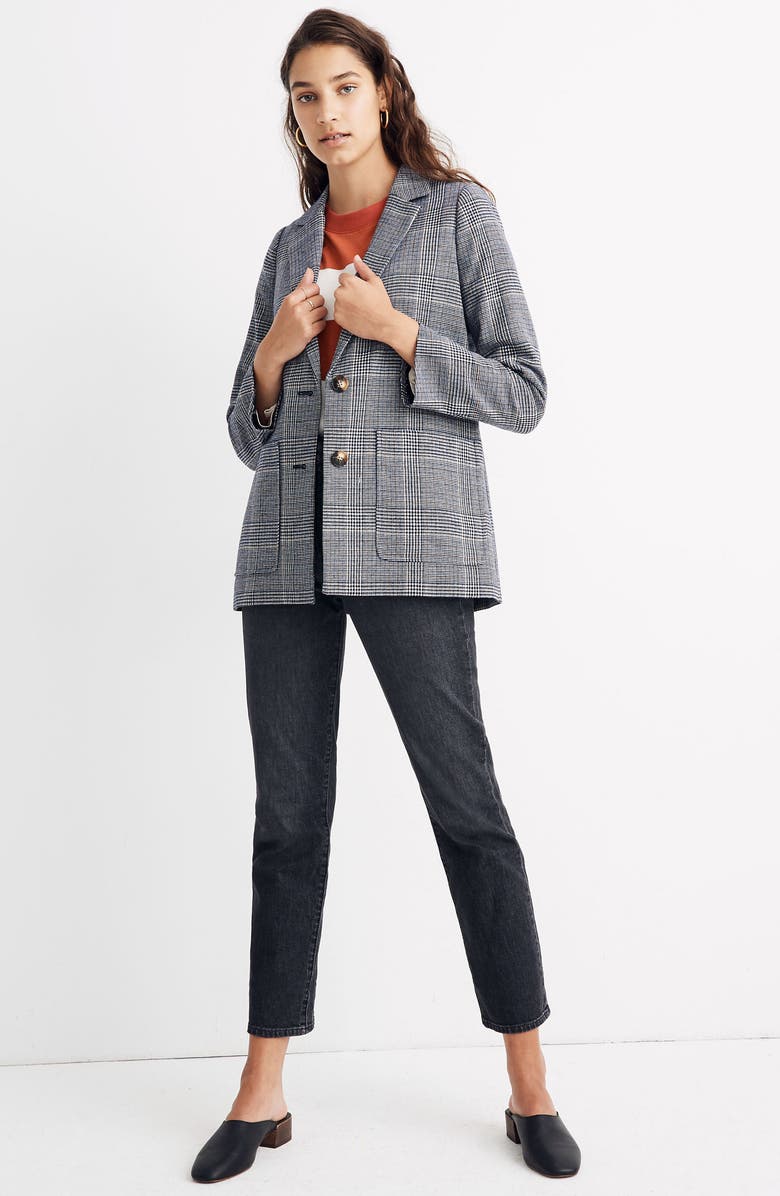 Madewell Dorset Navy Glen Plaid Blazer ($168) $64.97
This plaid blazer combines a laid-back vibe and style for a failproof look. You can wear it all year long and will look classy with almost every outfit, thanks to the vintage-inspired slouchy silhouette and roomy patch pockets.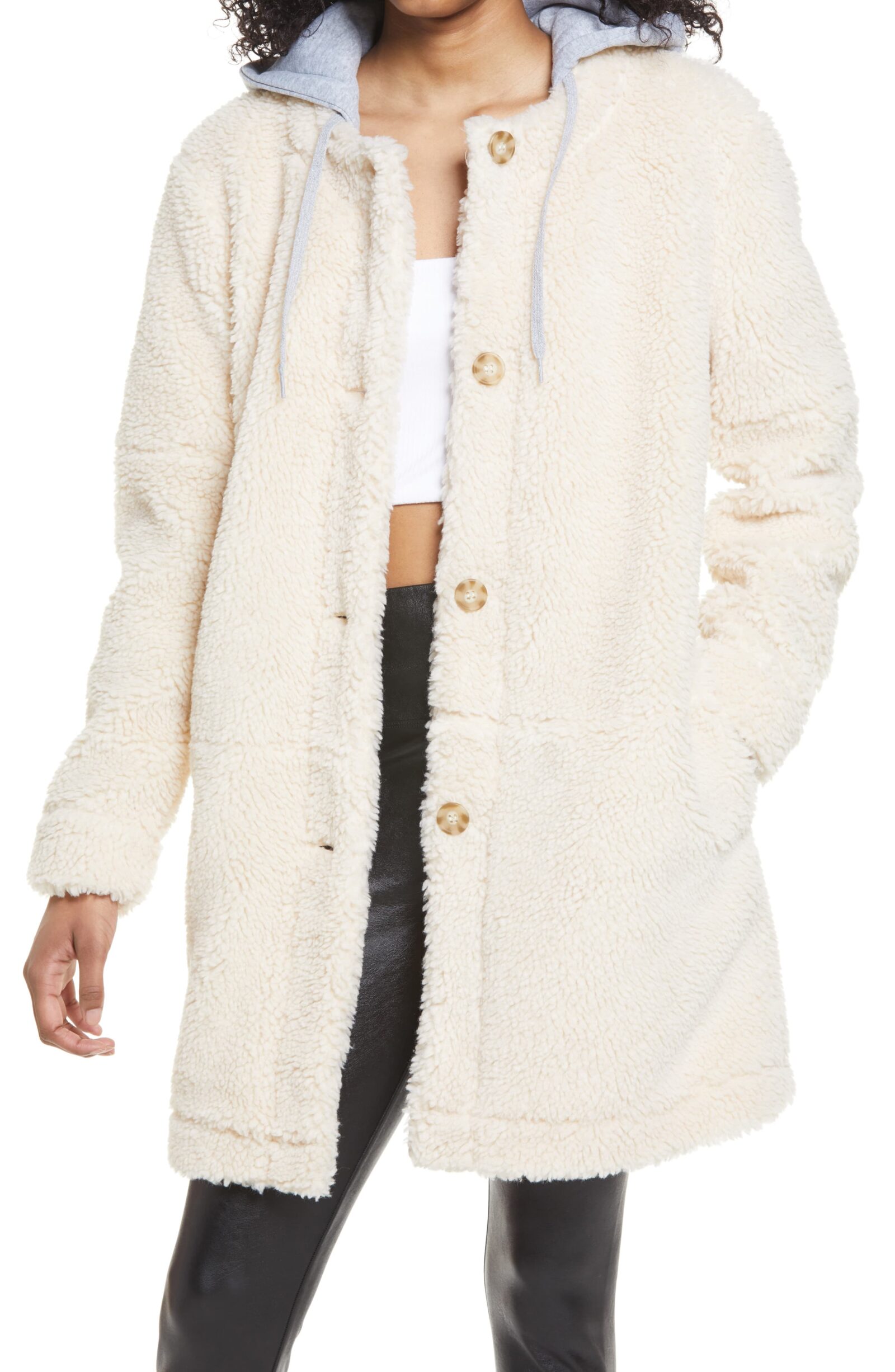 BP. Long Hooded Teddy Coat ($69) $55.20
Curl up and snuggle in this teddy coat that's too cozy to pass up. Layer it over literally everything – from slip dresses to leather pants; you won't be disappointed at all.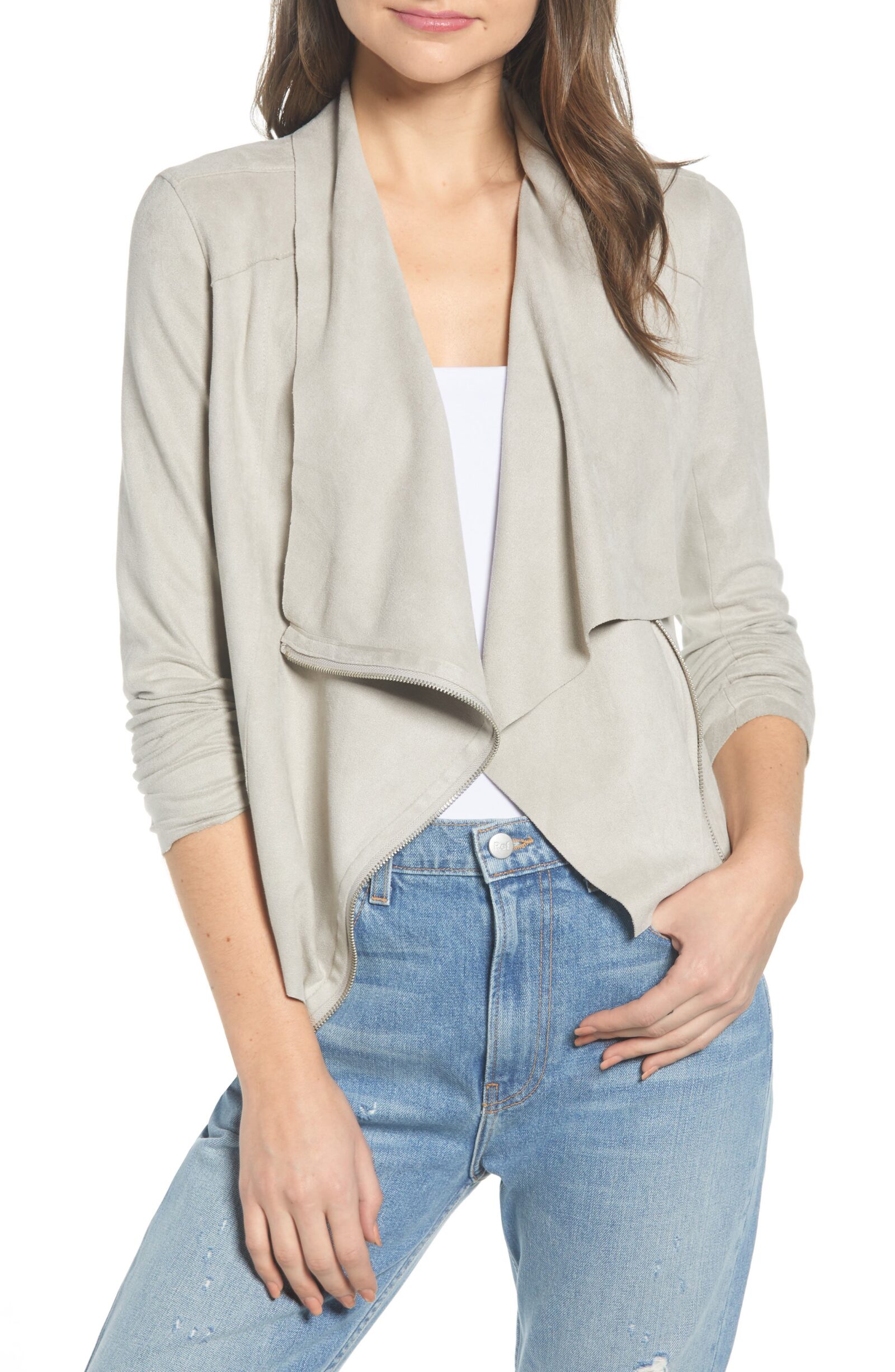 BlankNYC Drape Front Faux Suede Jacket ($78) $46.80
Here's your staple piece that features the perfect fashion factor. The subtle faux suede leather makes it look like a must-have in its own right, and there's no denying the appeal of it all.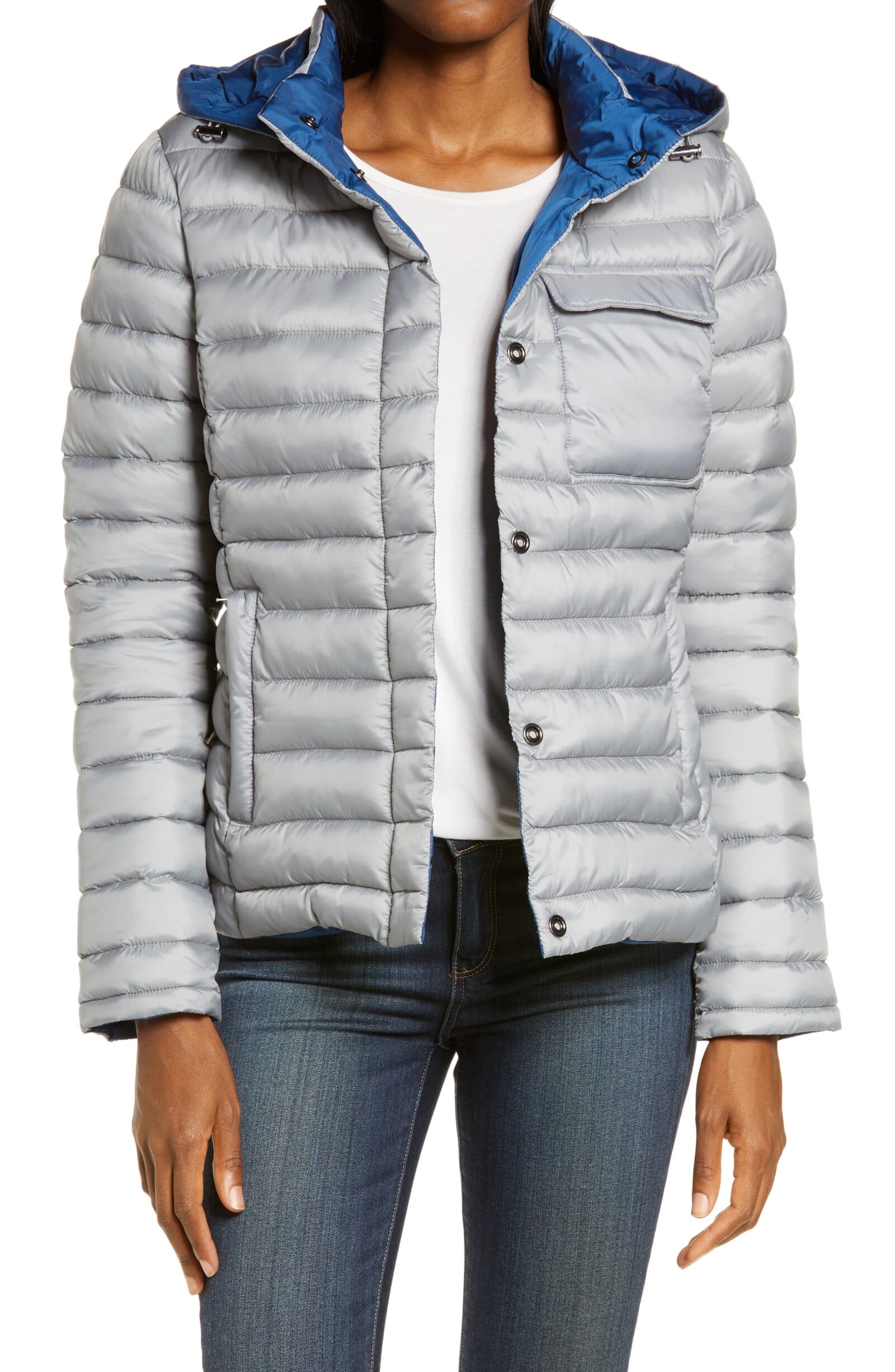 Zella Ultralight Reversible Puffer Jacket with Removable Hood ($99) $59.40
This reversible jacket is both lightweight and incredibly insulating. Made from fine quality fabric, the grey color of the jacket adds a glam look to your entire wardrobe's essence.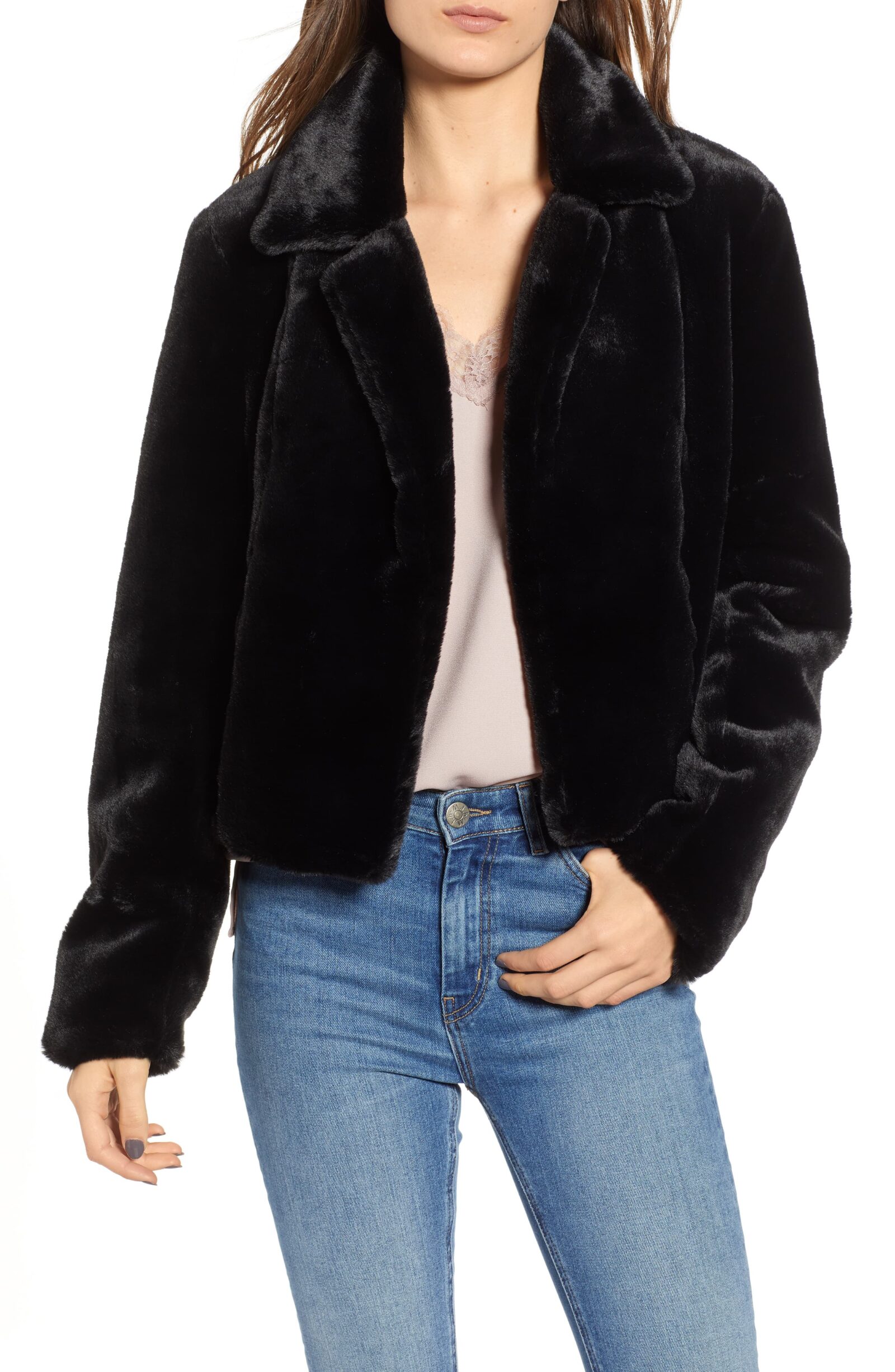 BlankNYC Cropped Faux Fur Jacket ($98) $44.10
Turn heads of the style enthusiasts around you by slipping inside this captivating fur jacket. The rich color and relaxed fit give a huge nod to a failsafe look.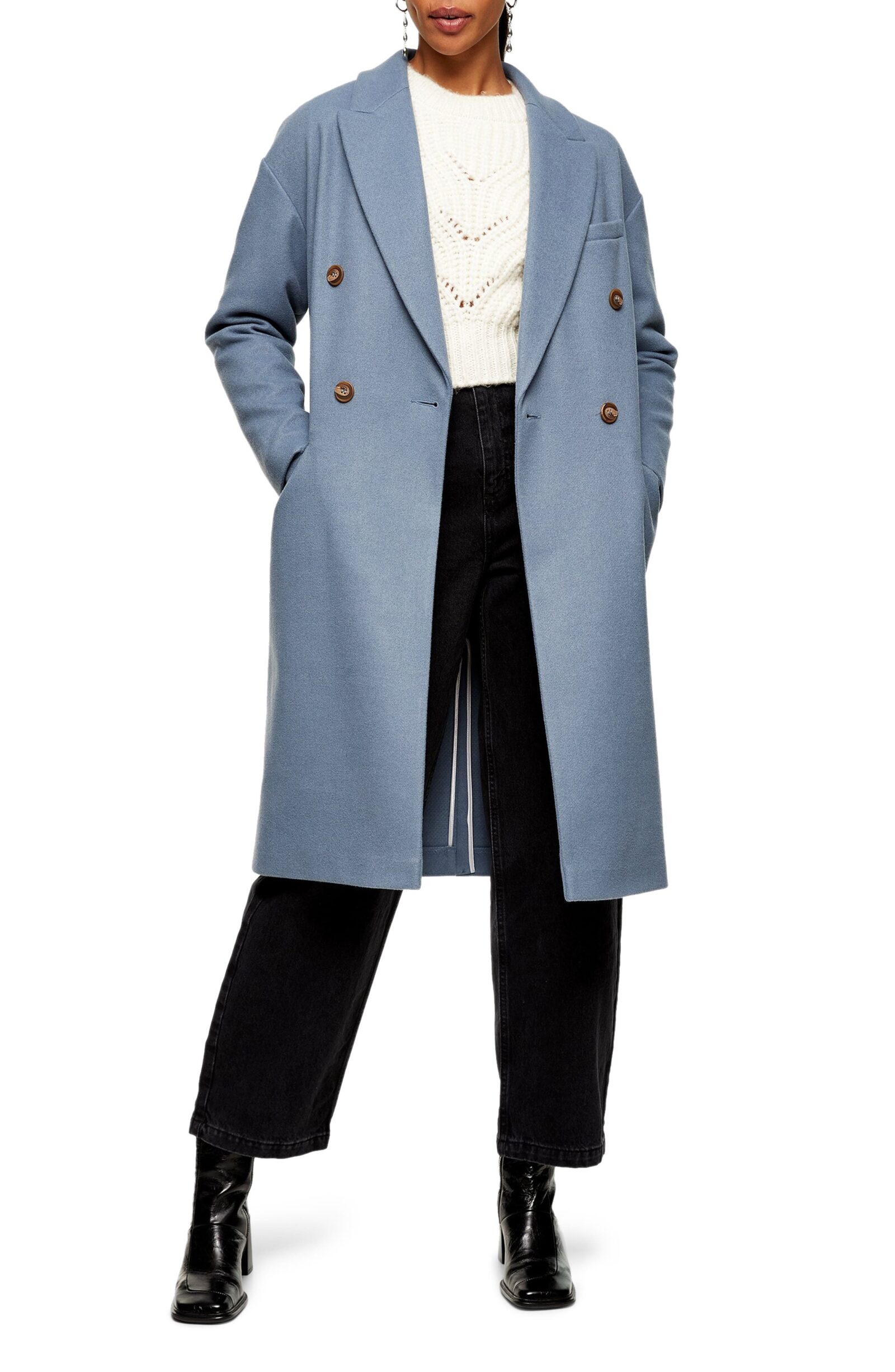 Topshop Brooke Double Breasted Long Coat ($135) $56.97
Let the opulence and elegance of the long coat do the talking for you. The denim blue color, clean tailoring, and crisp silhouette, everything is jaw-dropping about this coat.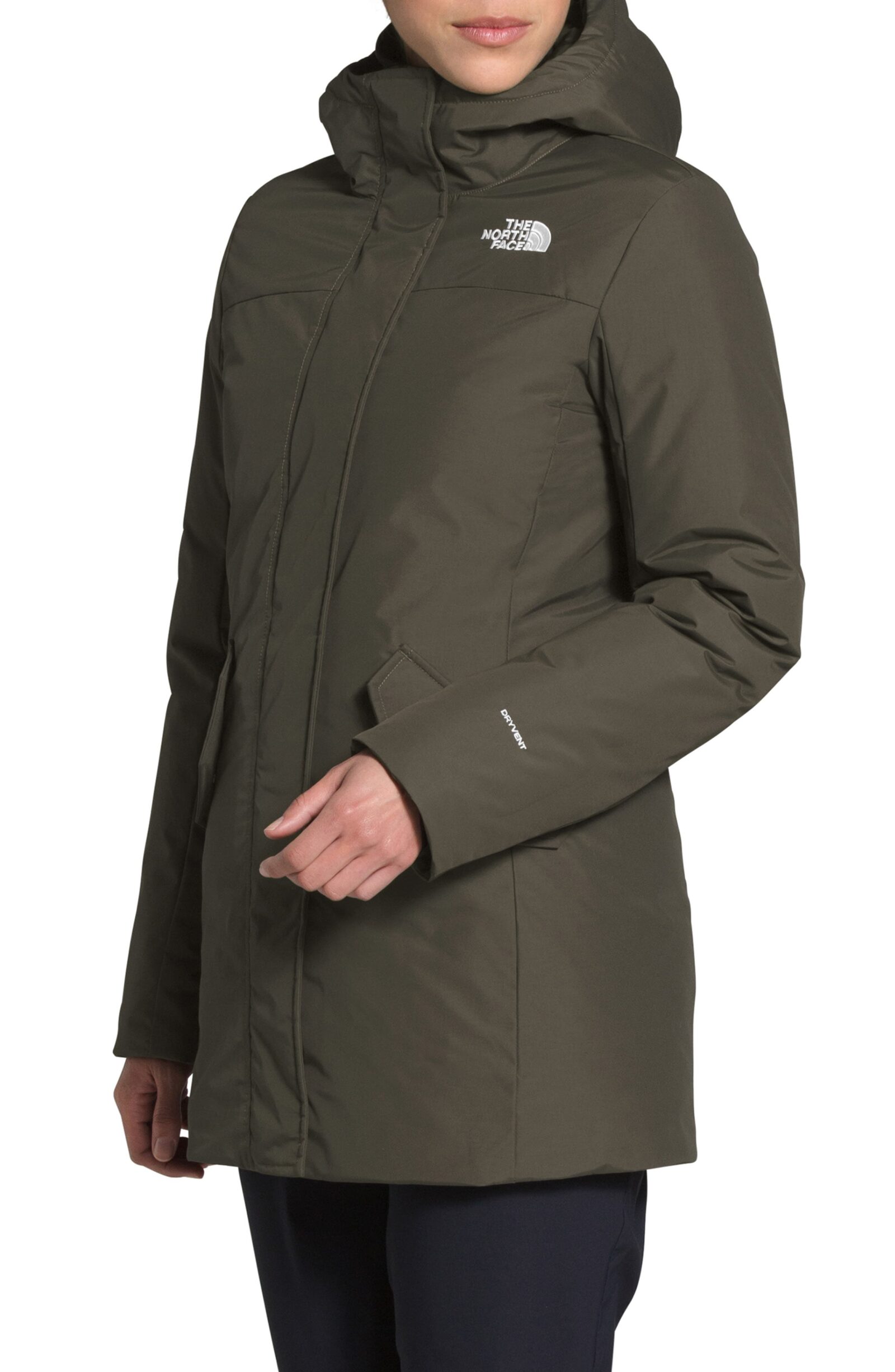 The North Face Pilson Waterproof 550-Fill-Power Down Parka ($279) $167.40
Stay warm and stay ahead in the fashion game with this parka. The water-resistant fabric and insulating factor of this parka will make it the core staple of your wardrobe.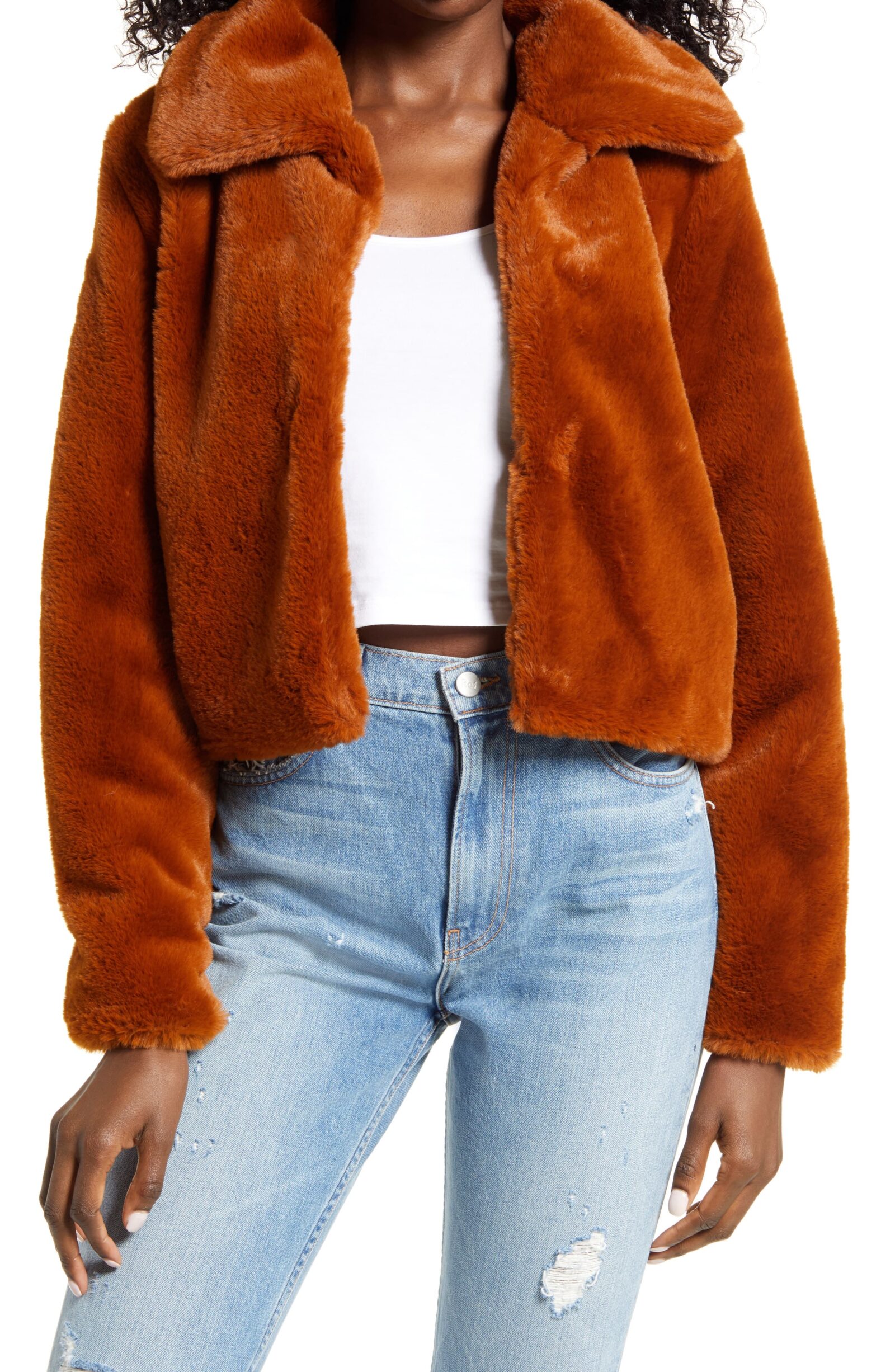 BlankNYC Faux Fur Crop Jacket ($98) $38.97
Smooth and fluffy faux fur jacket that only speaks sophistication with a luxe look. The rustic orange jacket will last in the fashion world for a long time.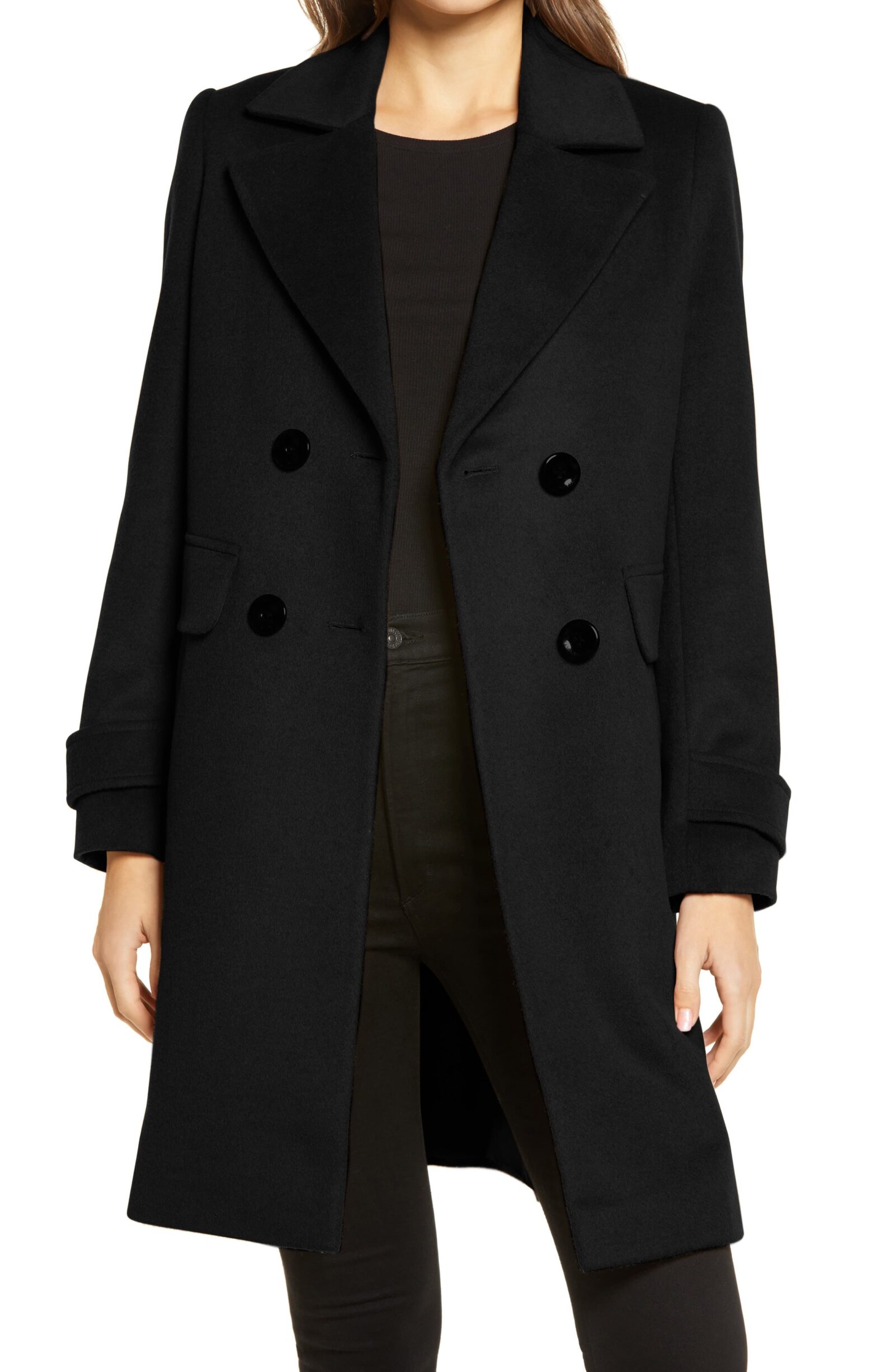 Sam Edelman Double Breasted Coat ($240) $129.90
From the easy-going fit to the classy black ink color, this coat will carry you through the colder days in the chicest way possible. The double-breasted silhouette will add elegance to your look.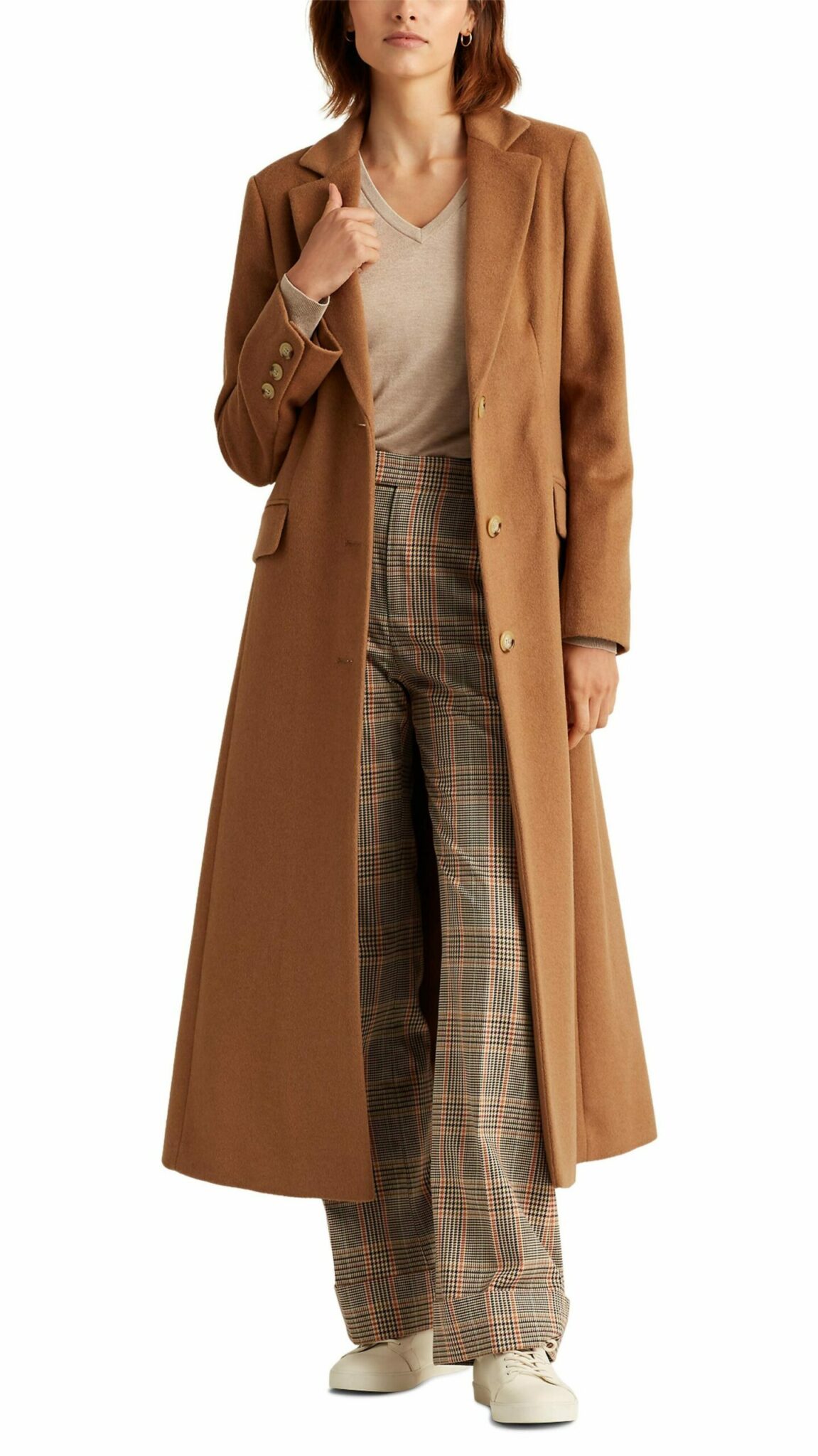 Lauren Ralph Lauren Wool Blend Longline Coat ($340) $249.90
This long coat is an ode to sophistication and expert craftsmanship. The wool blend fabric will keep you cozy and ahead in the fashion game as well.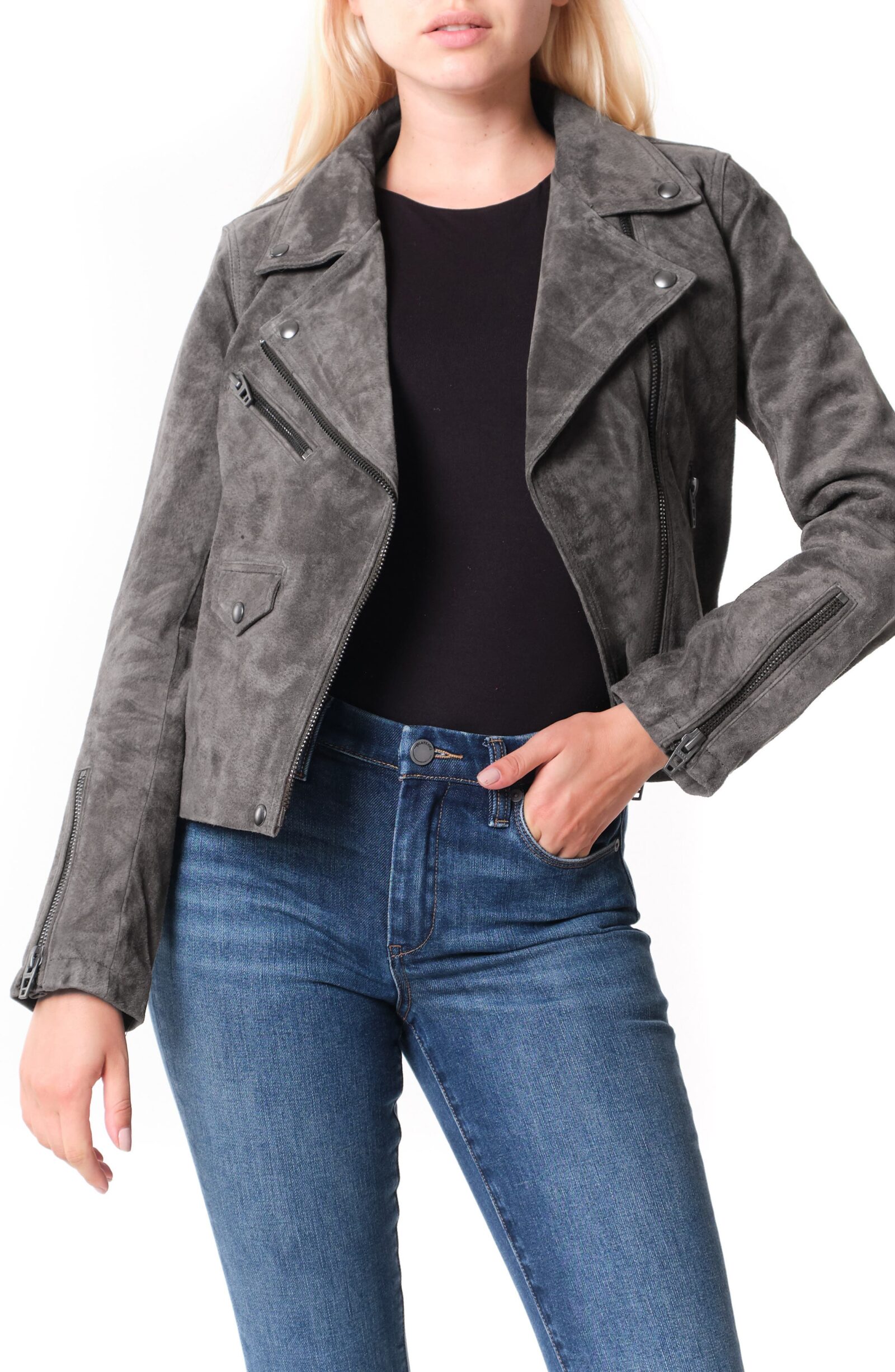 BlankNYC Vital Signs Suede Moto Jacket ($188) $99.90
If you're looking for an antidote to slightly cold days, say no more. Made from suede leather, this jacket will coordinate beautifully with practically every outfit.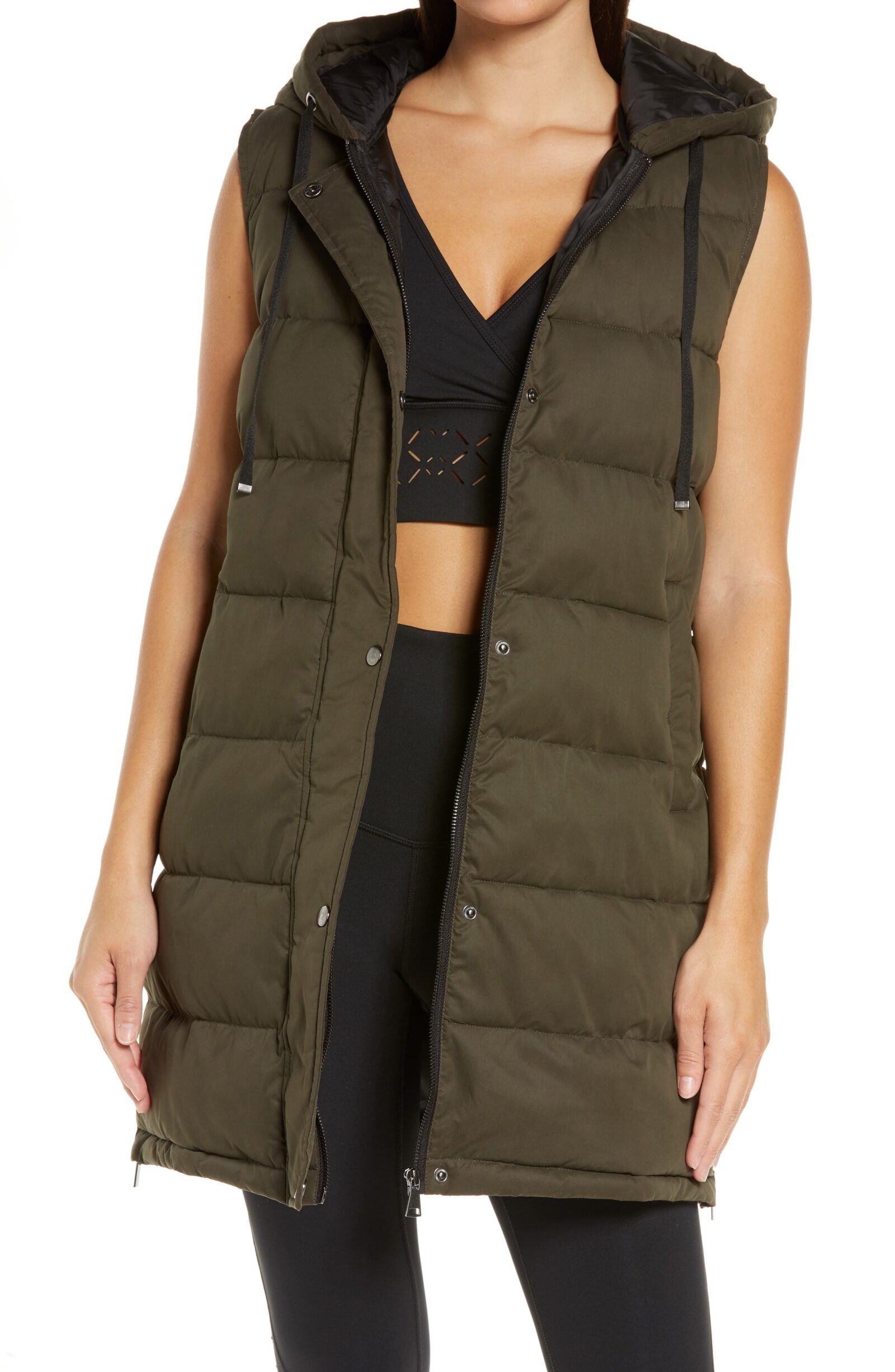 Zella Long Hooded Puffer Vest ($139) $83.40
A hooded puffer vest that will make dressing so much fun and playful for you. The army green color of the vest looks stunning, so be sure to take it with you on ski trips.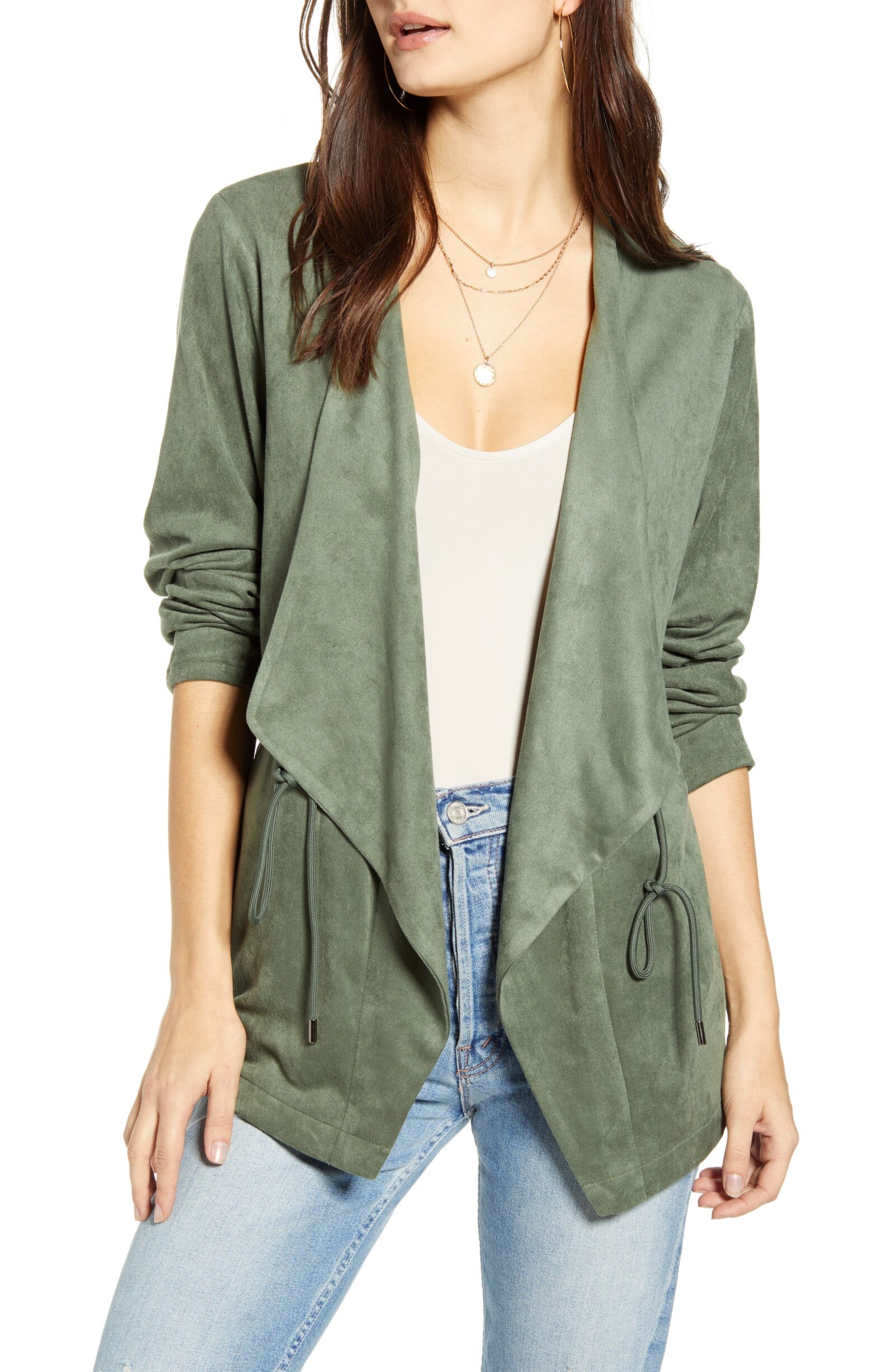 BlankNYC Faux Suede Drapey Jacket ($88) $36.97
The glam yet casual appeal of this drapey jacket is reason enough to invest in it. The side strings and droopy fit of the jacket will let you drop fashion notes.
Up Next: 17 chic loungewear pieces that also pass for real clothing