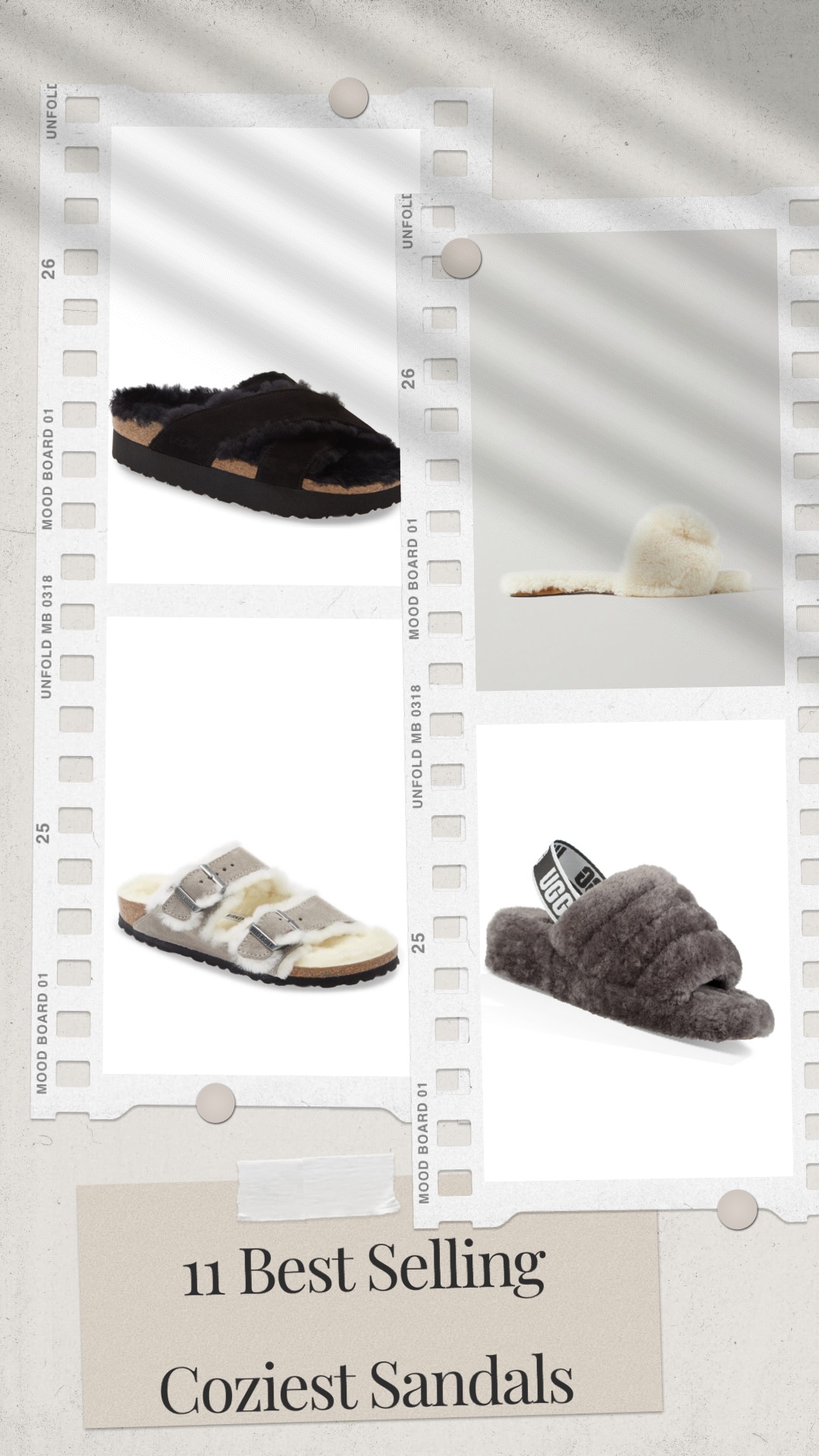 The last couple of months have totally transformed our wardrobe. Who had, in their wildest dreams, thought about boasting a collection of matching sweatpants and sweatshirts? But the more time we spend indoors, the more we find our wardrobe filled with a loungewear collection. And when cozy loungewear is making its way to our closets, why should cozy footwear be left behind?
Best Slippers for Women
Of course, nothing can beat the allure of glitzy heels. But there's something so cozy about a pair of shearling-lined footwear that no one can resist. They are functional, practical, comfortable, and stylish. These slides and sandals are perfect for lounging around in or even stepping out for a mundane errand. Easy to put on and easy to take off, these shearling-lined footwear options make life easy and cozy.
Below, we have listed 11 such footwear picks. So, scroll below and give your feet the pamper they deserve with the coziest slides and sandals ever!
Most Comfortable Women's Slippers
Papillio by Birkenstock Daytona Genuine Shearling Lined Platform Sandal $140
A lofty sandal featuring a contoured footbed + arch support that provides all-day comfort. And we just love the color!
LISA VICKY Snug Slide Sandal $59.95
The footbed on this sandal, crafted from faux shearling, makes you feel like you're walking on a fluffy cloud. This is what footwear heaven is made of.
Aquazurra Foxy Pompom-Embellished Shearling Slides $725
These slides, featuring fluffy alpaca pompoms, are made to infuse glamour into a classic cozy footwear number.
Birkenstock Arizona Genuine Shearling Slide Sandal $124.95-$149.95
Turn every step into a cozy one, thanks to genuine shearling that lines the cushion of this pair. It's as cozy as winter footwear ought to be!
UGG Fluff Yeah Genuine Shearling Slingback Sandal $99.95
Look uber-chic and stay equally comfortable and warm in this stylish slingback number. It's the epitome of fluffiness!
Golden Goose Poolstar Genuine Shearling & Glitter Slide Sandal $390
Even slides need a little sparkle to shine! This pair has the perfect amount of glitter for you to flaunt your inner glamour diva everywhere.
Gucci Eileen Logo Faux Shearling Slide Sandal $980
The irresistible Gucci logo on the shearling-lined slide makes it chicer. This pair is simply too good to be ignored if you want to pamper your feet in the best manner.
Vince Glyn Shearling-Lined Sandals $275
The classic slide sandals get a cozy update with buckle detailing and plush shearling lining. This is just the pair of cozy footwear we've been dreaming about till now!
COACH Women's Ulla Shearling Slippers $85
We love shearling slides – especially a pair like this one, because they go with every outfit. Truth be told, we're obsessed with it.
Tamara Mellon Roam $595
Made with love in Italy, this cognac colored sandal featuring a lugged sole is just what everyone needs to complete their footwear collection. We're starry-eyed about this pair.
Porte & Paire Shearling-Lined Suede Slides $230
For days when you want to feel like walking on cloud nine, get your hands on these comfy slides. We're adding this pair to our carts right away!
Up Next: Trust us, you don't want to miss out these newly arrived designer shoes from Nordstrom