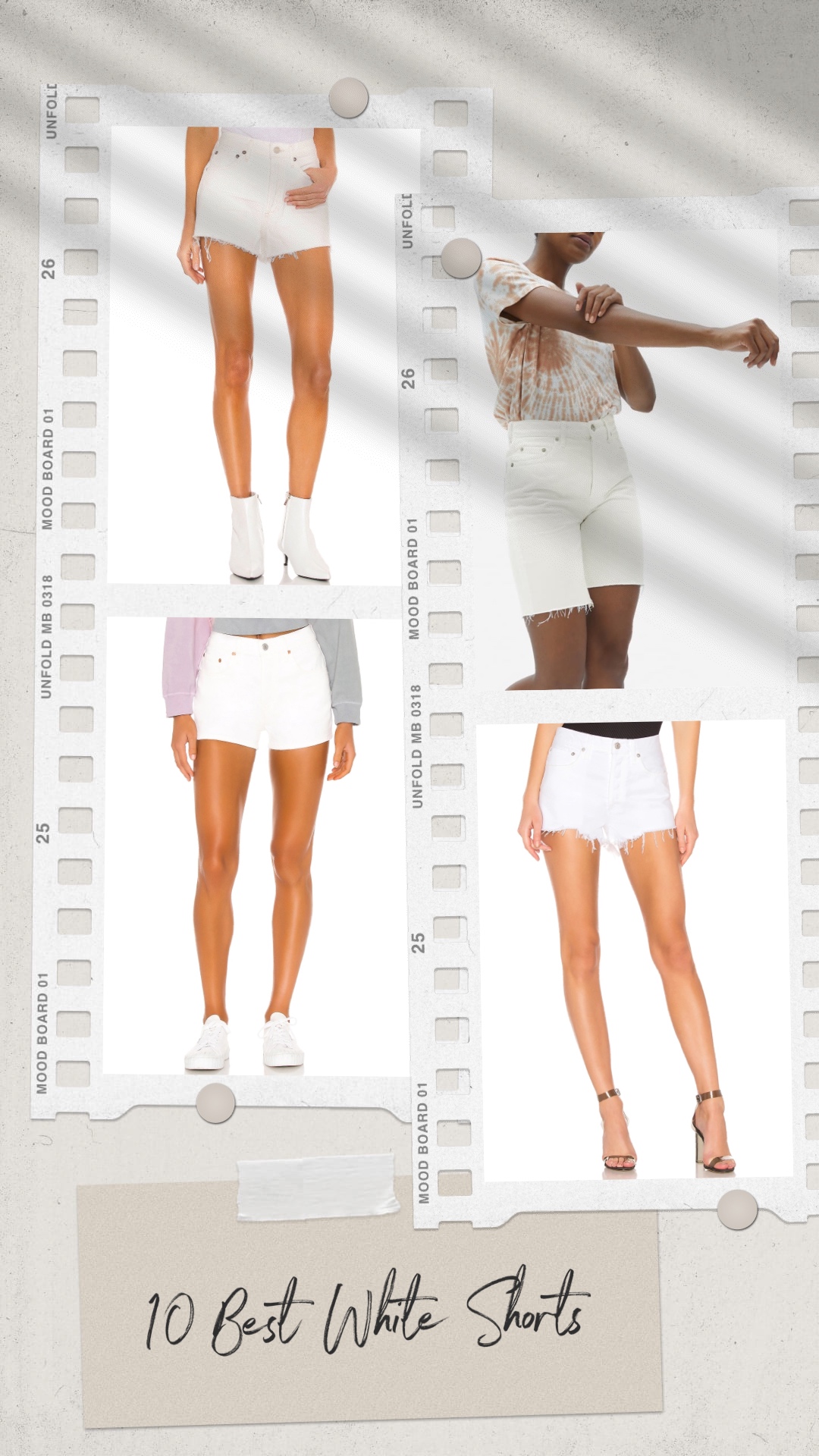 How underrated white denim shorts are! White shorts are hands down a summer wardrobe staple. Though they're just a pair of white shorts, their styling options are endless. Pair them with solid or pastel colors, with a comfy tee or with a formal sheer shirt, wear them with sneakers, a pair of flat sandals, or a pair of heels; white denim shorts will rock any look with ease.
White denim shorts may not have much variety, wash options, prints, textures, or patterns like their other denim counterparts, yet that does not hamper the fashion value of the trend. It's a refreshing and chic choice on any given day. Still don't believe us? We've carefully picked and curated 10 white denim shorts that we love and we are sure, you'll love them too, so much that who knows, you might end up buying a pair or two!
White Denim Shorts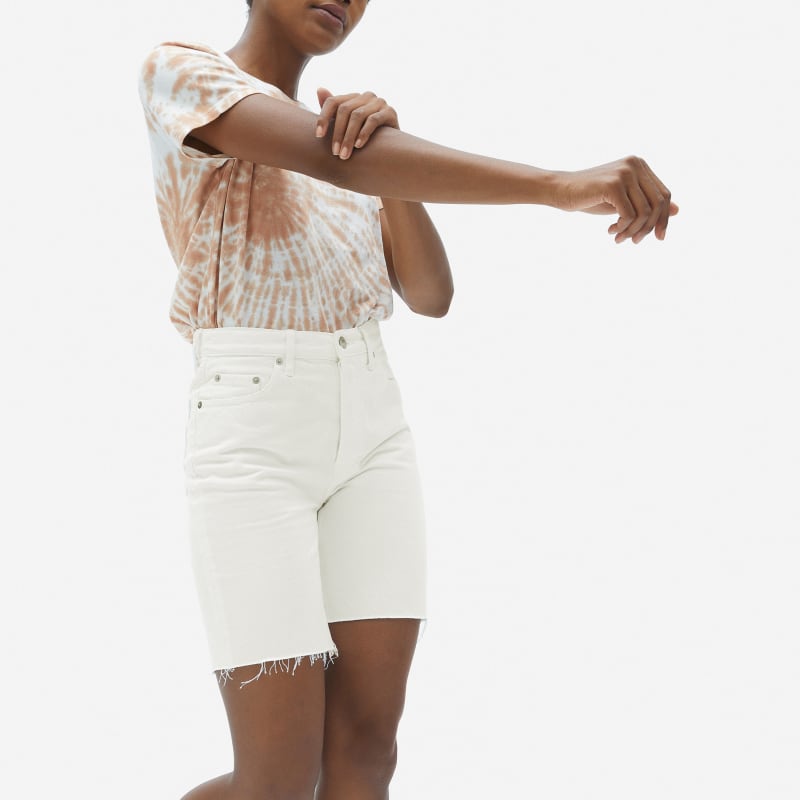 Everlane The '90s Cheeky Denim Short $58
This pair of not-so-short shorts has a retro 90s vibe to it, when the rips were just making their way and buttons were a thing. It's made of stretch-less denim fabric, has a high-waist flat front and pockets to boost the shape at the back, and raw unfinished edges at the bottom, making it look and feel classic.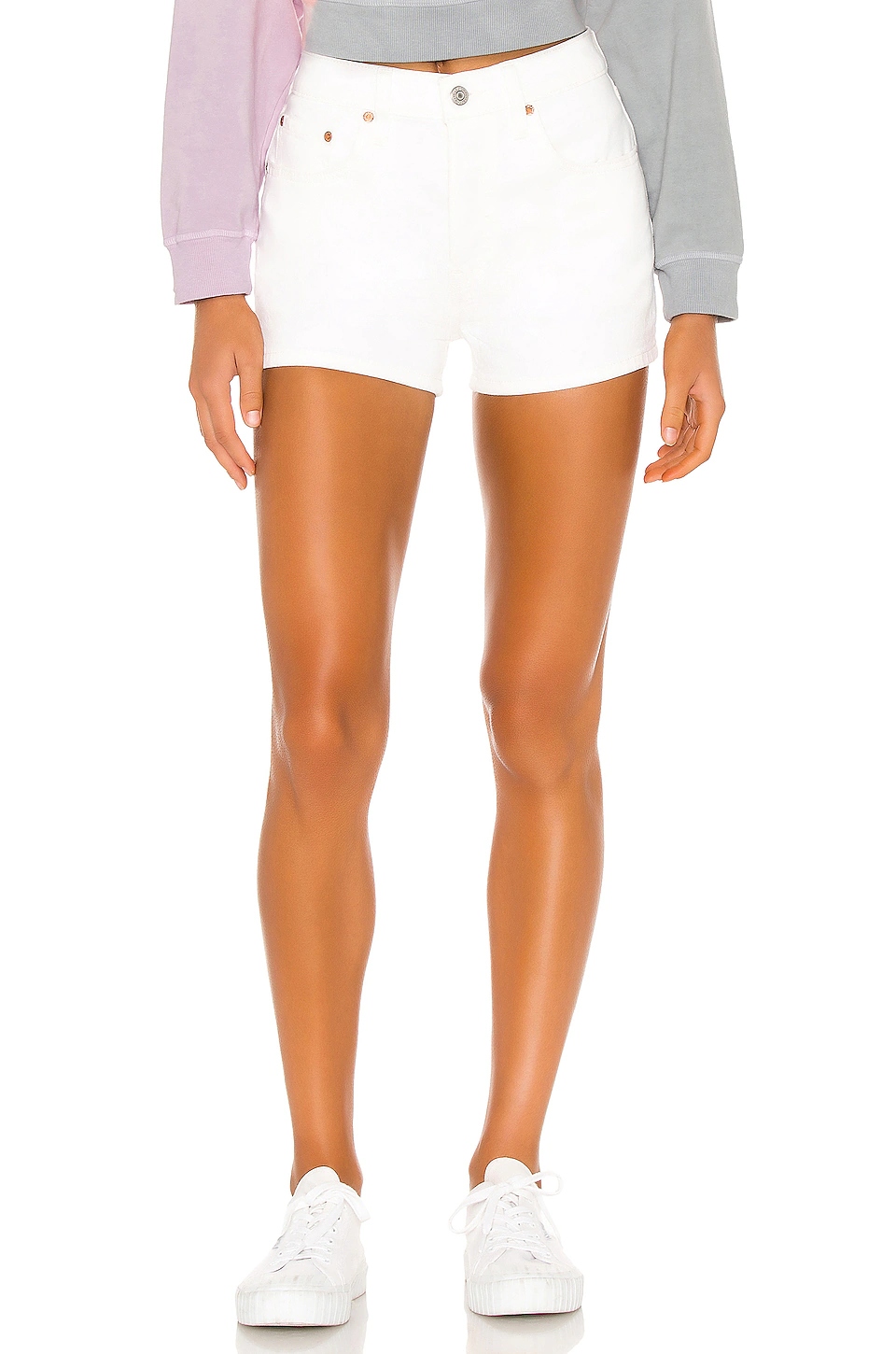 Levi's 501 Original Short is a perennial classic and a best-selling one at that. Made of comfy cotton denim, with a neat and straight hemline, a button fly, and a five-pocket style, these shorts are just the ideal pair of white denim shorts for women.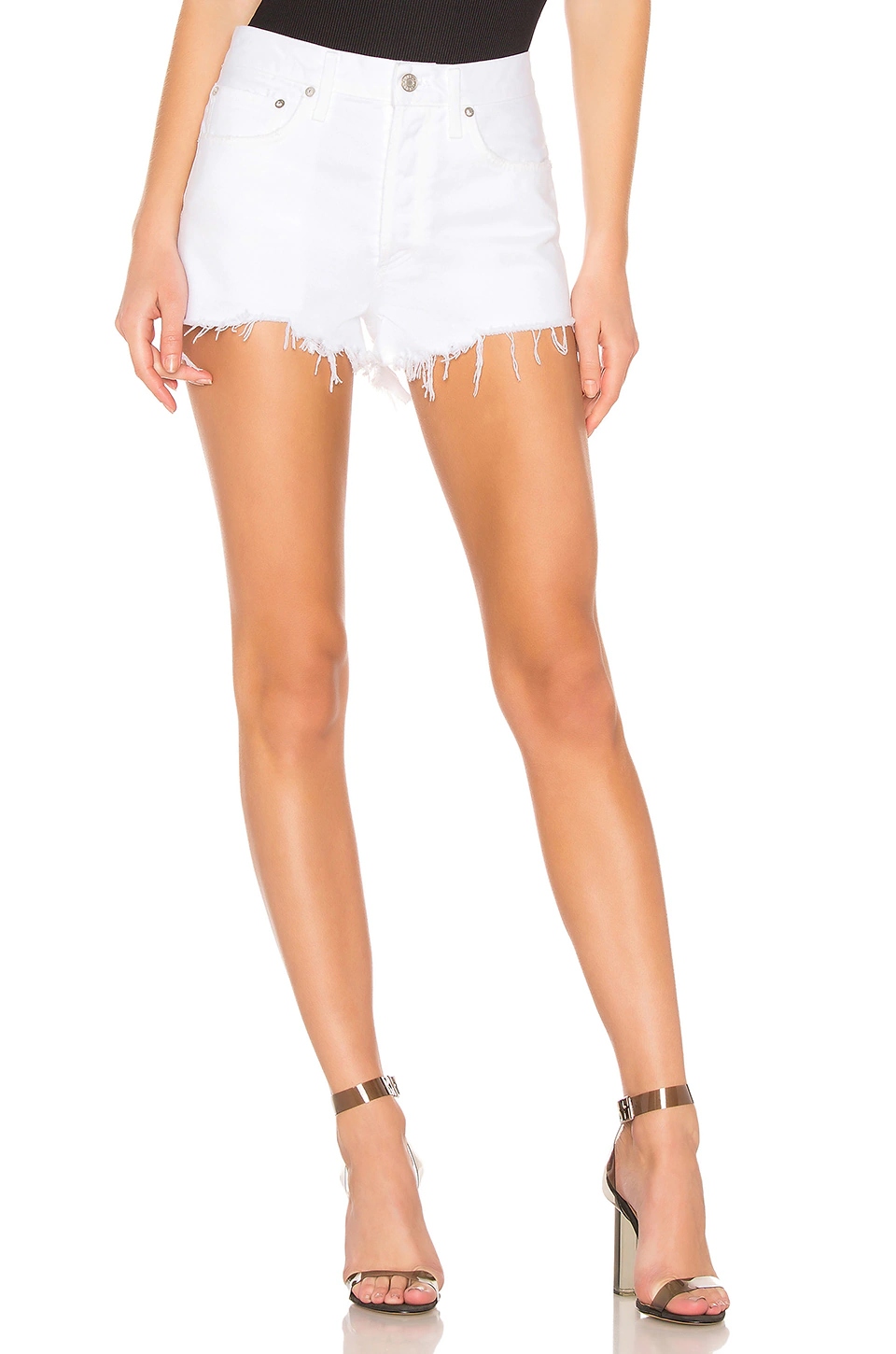 AGOLDE Parker Short ($128) $64
This pair of white shorts will help you flaunt your legs in a sexy and sleek manner. The unfinished frayed hemline just adds some extra sassiness to this pair.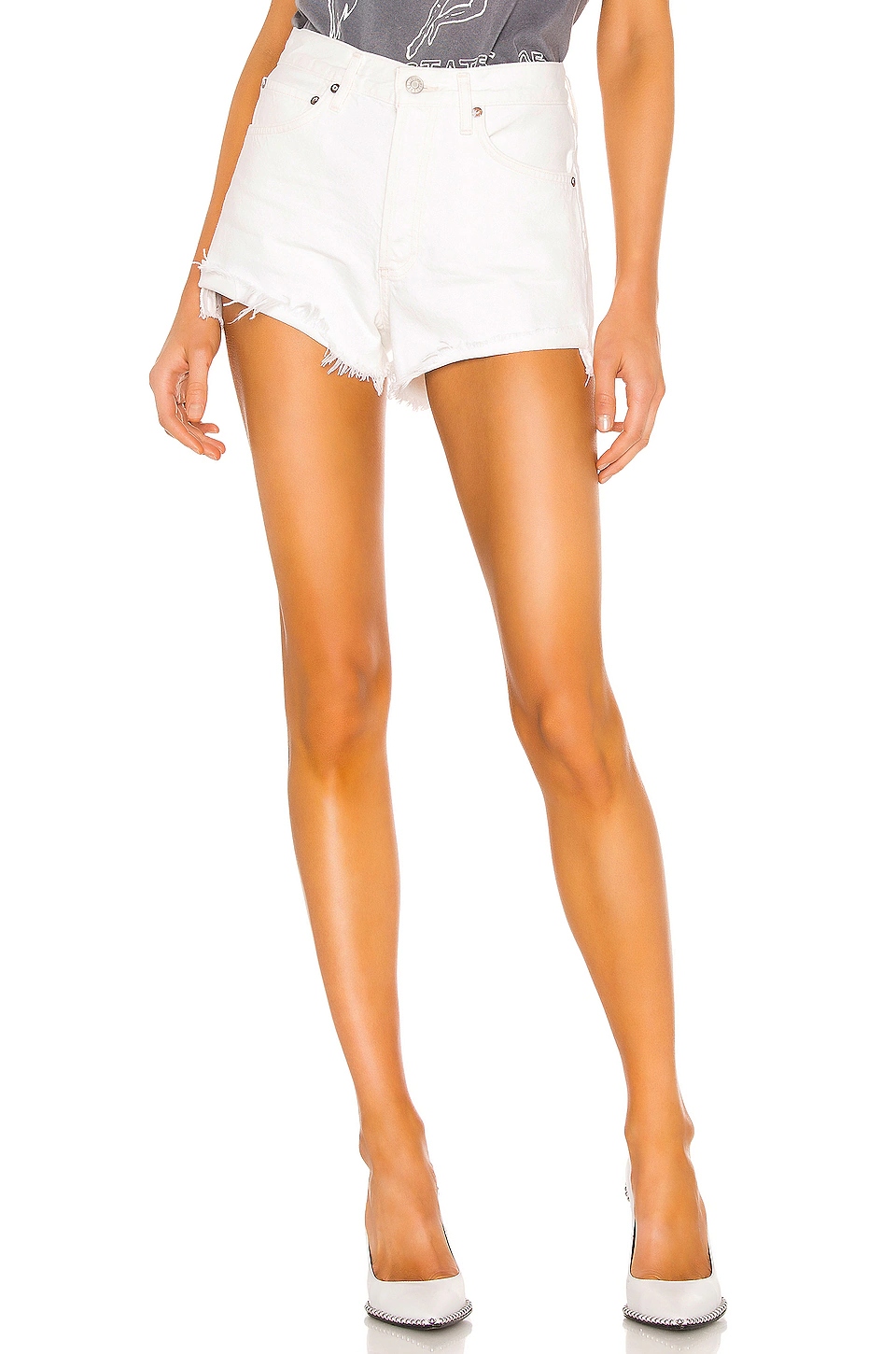 AGOLDE Parker Vintage Cut Off Short $128
This pair too will highlight your legs and the high-waist will shape the hips the right way. The raw and roughly cut edges add a vintage vibe, making this pair a must-have in your wardrobe.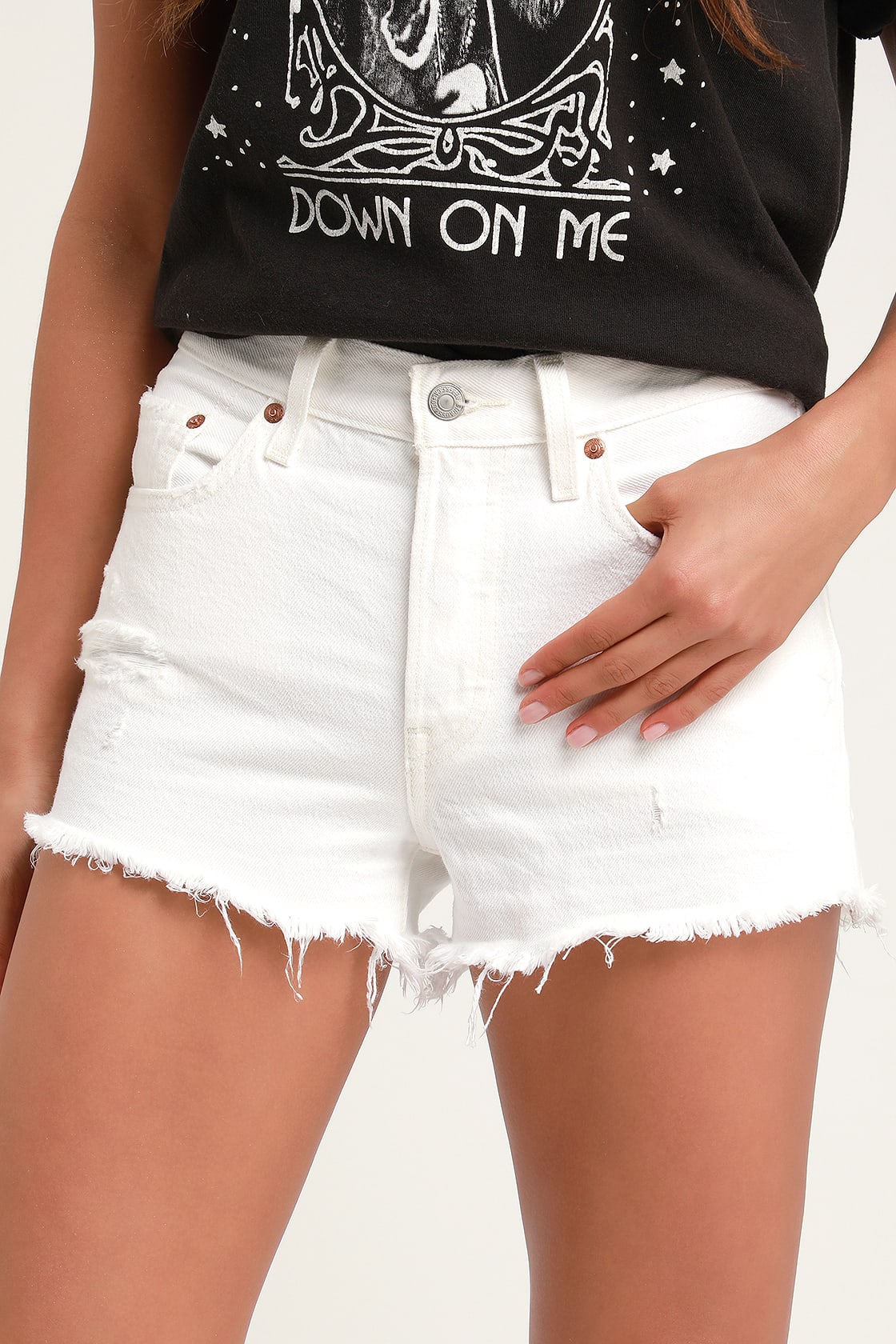 Levi's 501 Mid-Rise White Distressed Denim Shorts $69.50
The flirty length and the mid-rise design of this number sit perfectly on the hips to accentuate every curve and edge. And with the slightly distressed hemline, get ready to make heads turn in this pair.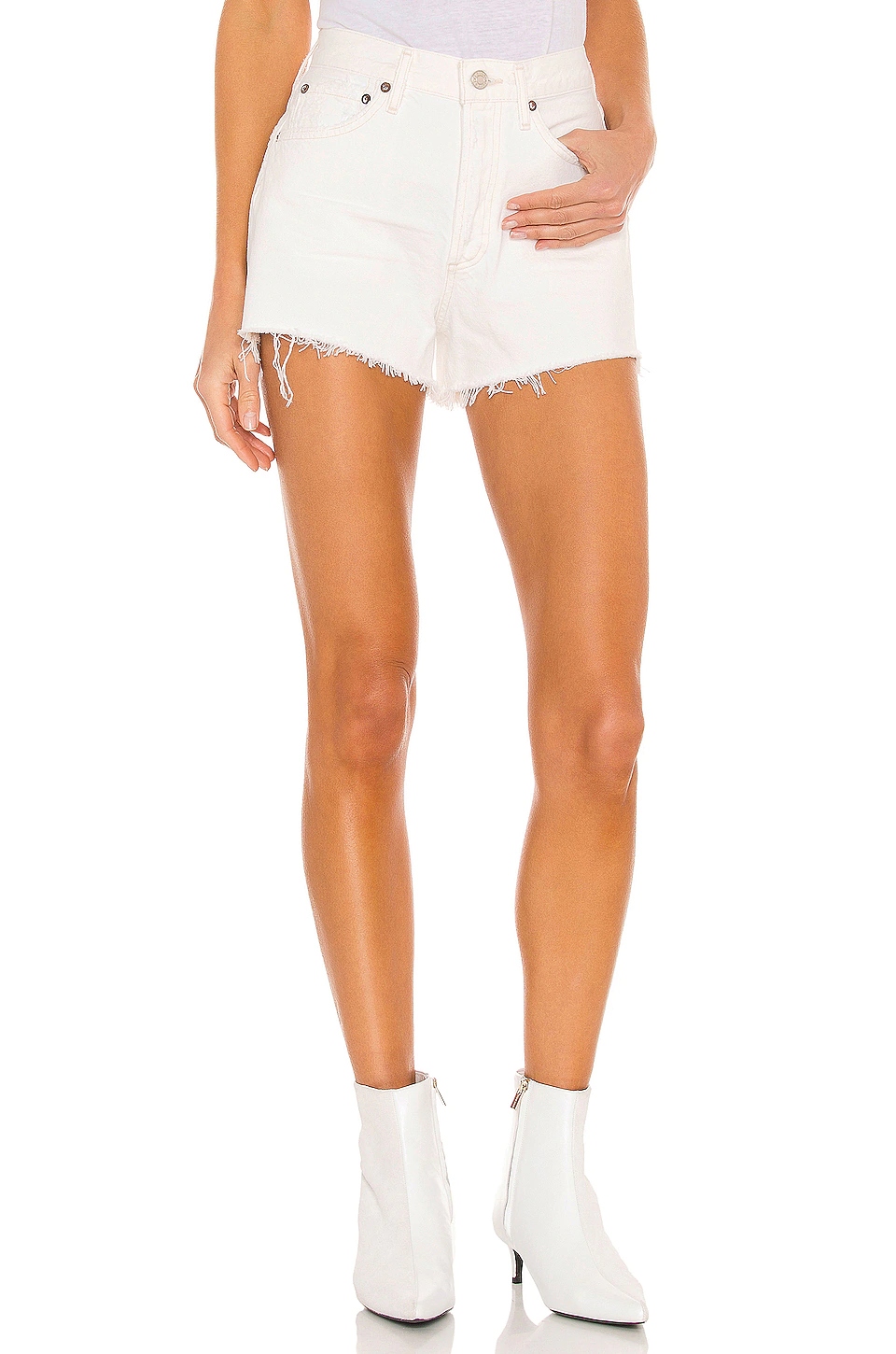 AGOLDE Parker Short $128
This high-waist pair of white denim shorts with a semi-shredded hemline, button fly, and five-pocket design is the perfect summertime shorts for a lazy day at the beach.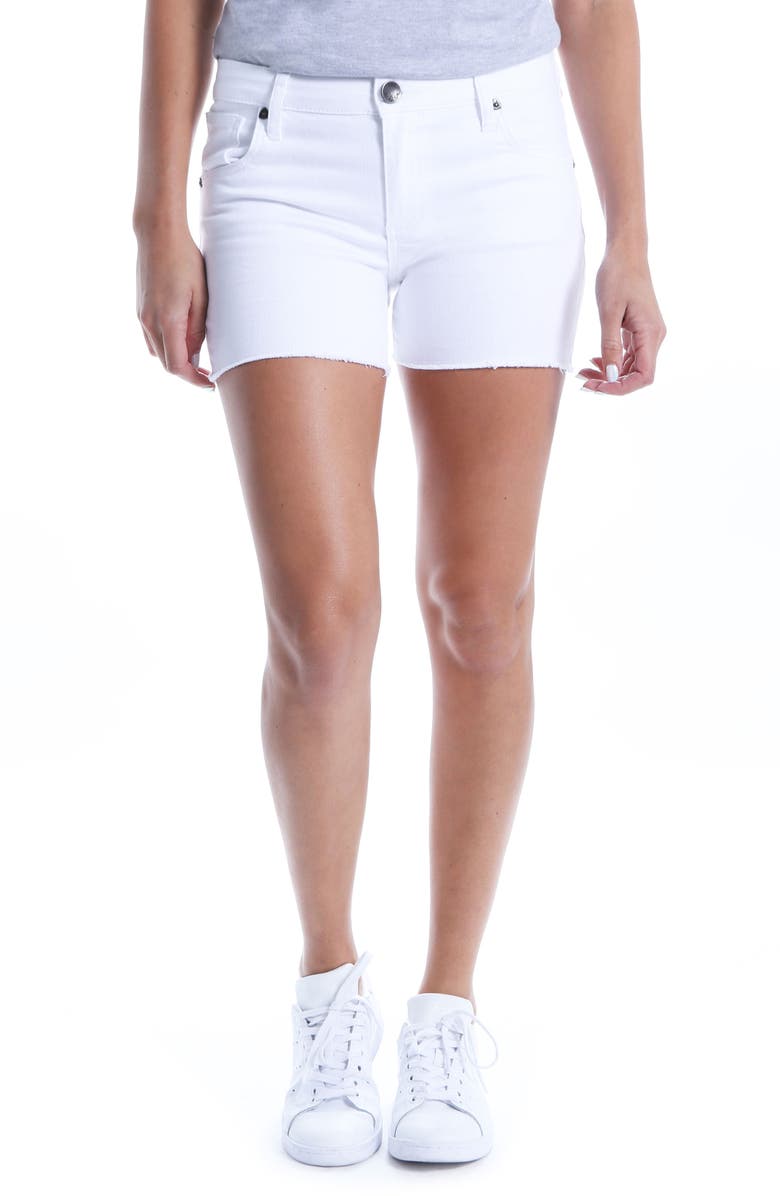 KUT FROM THE KLOTH Gidget Raw Hem Shorts ($59) $55.90
Made from a cotton blend fabric, these short cling to your hips and thighs, giving you the perfect fit. The neat hemline settles seamlessly on your thighs, effortlessly making it a super comfortable pair to wear all day long.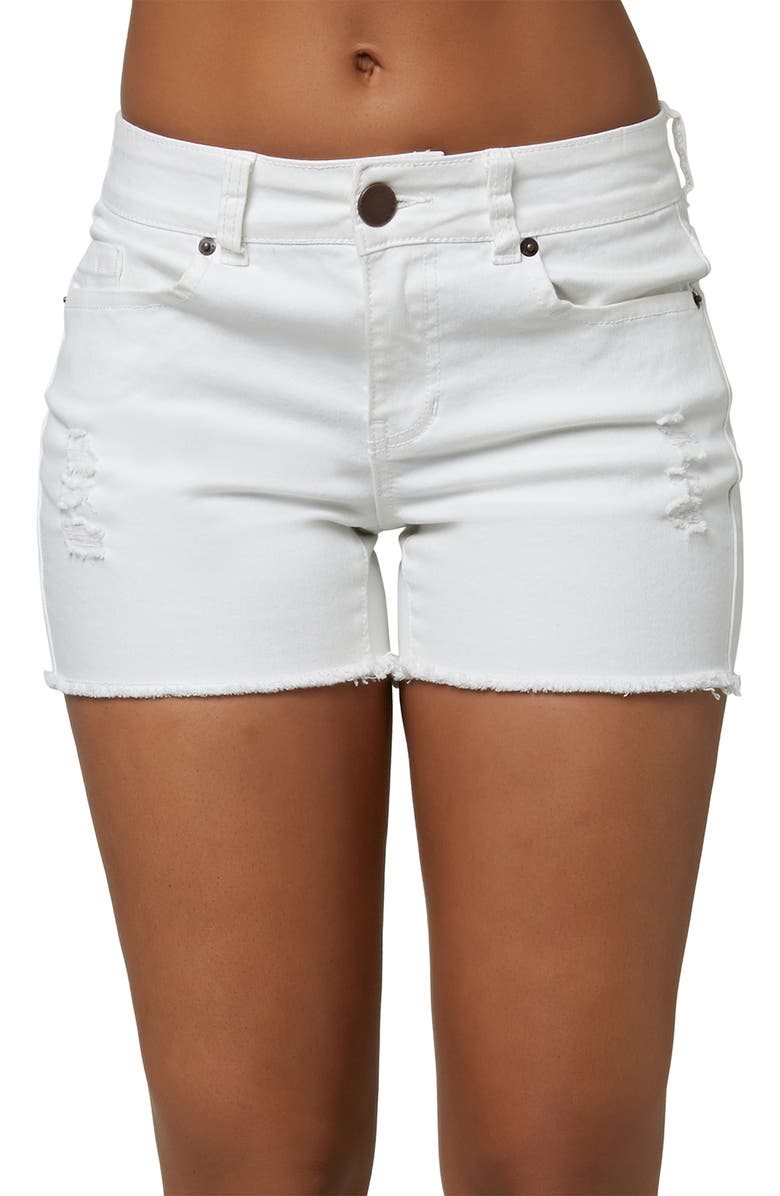 O'NEILL Cody Denim Shorts $49.50
When the summertime strikes, these shorts will be your best friend. It has a frayed (but not shredded) hemline making it look cool yet neat, and the intentionally distressed detailing below the pockets gives it a roguish touch.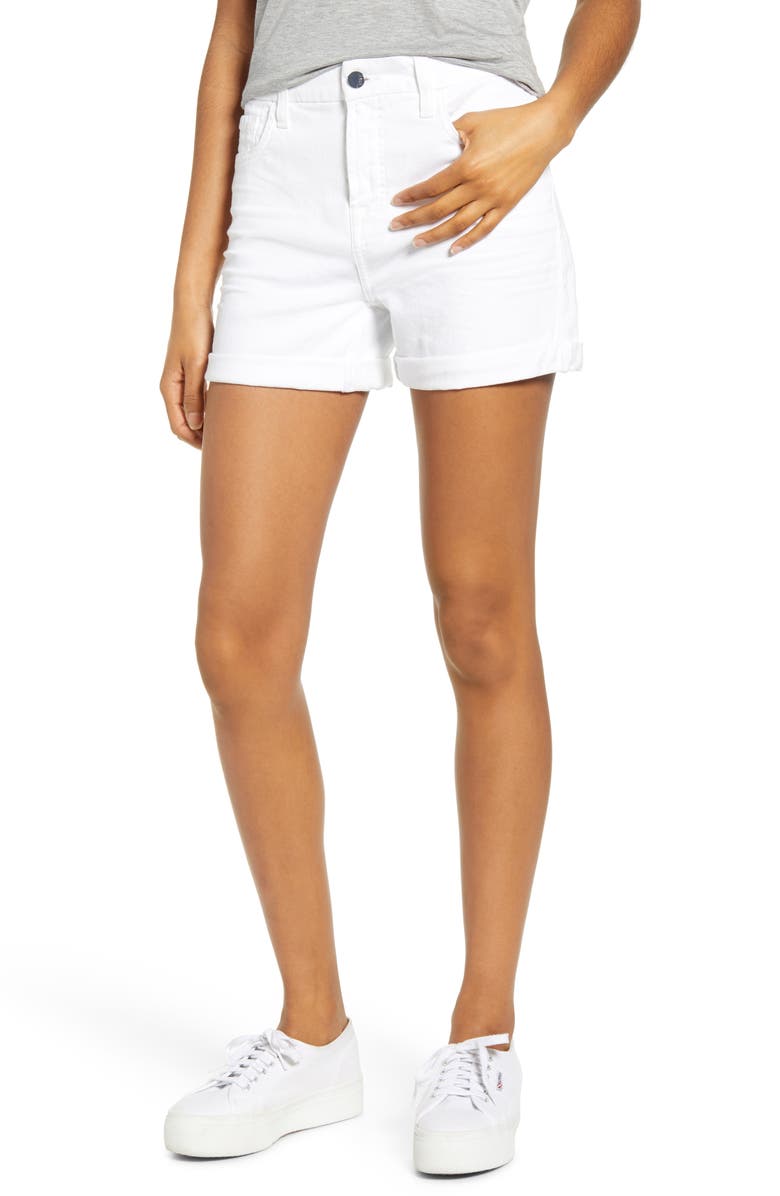 JEN7 by 7 For All Mankind Roll Cuff Denim Shorts $79
This cute pair made of stretchy cotton fabric is comfortable to wear and move around. The average length is just perfect and the folded hemline gives it a cute and sporty look. Pair these with your favorite sneakers and you're all set, girl!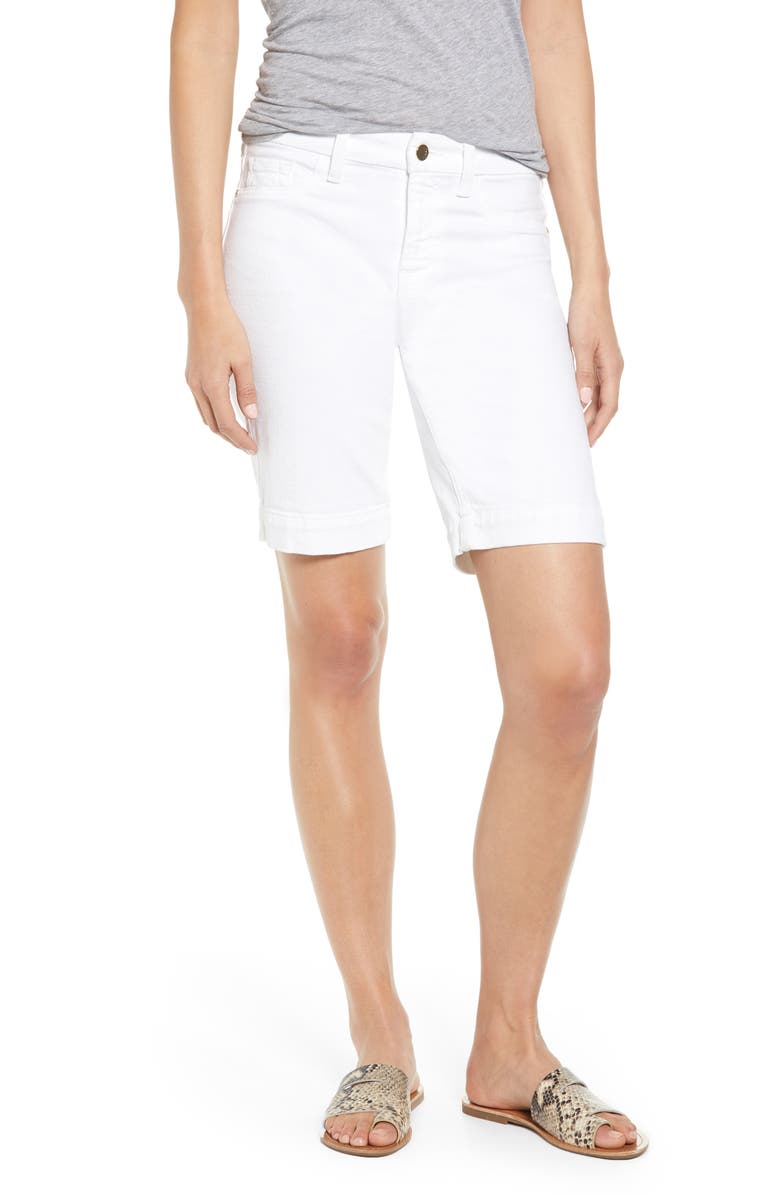 This pair of shorts may not be exactly short, but it ends just some inches above the knee. If you're conscious about too showing too much skin shorts, then this pair is made for you. It's got all the appeal and charm of white denim shorts without being THAT short.
Up Next: 15 chic skirts you need to complete your seasonal wardrobe