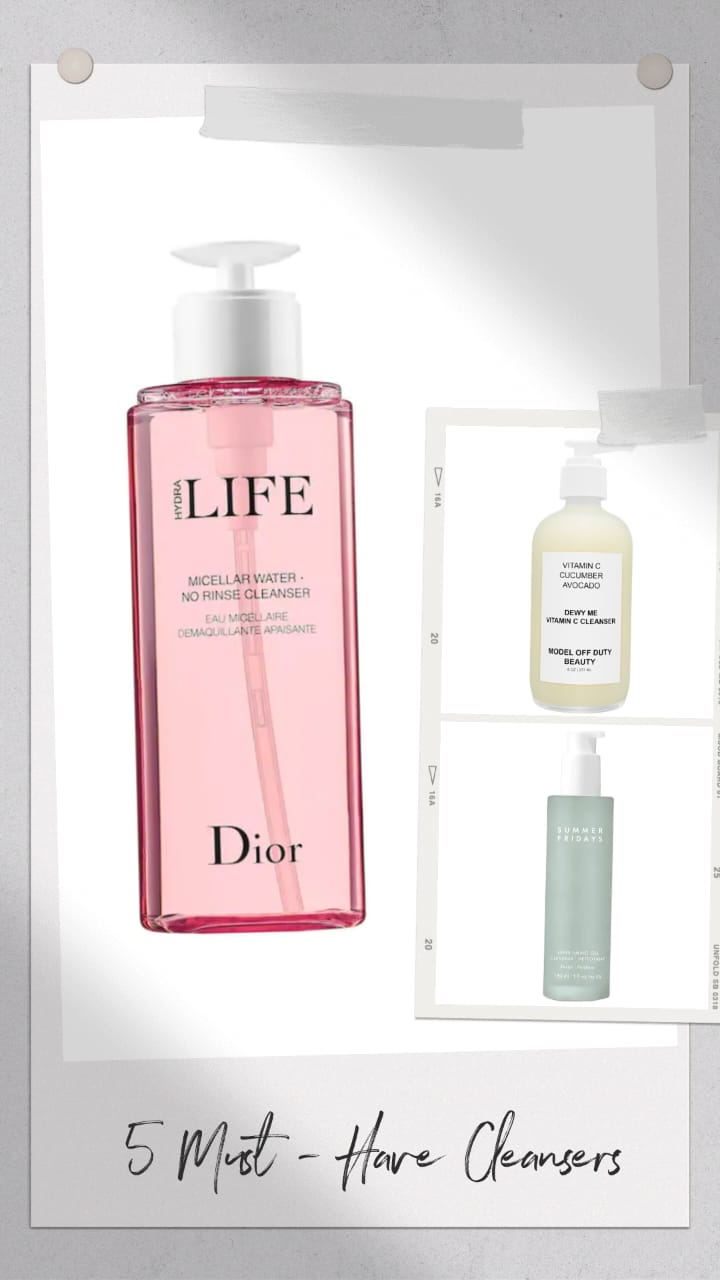 If you have ever looked for a cleanser online, you know, there are all kinds of cleansers out there. Foam-based cleansers, oil-based cleansers, cream-based cleansers, and balm-based cleansers. But that's not it, there are gel-based cleansers and water-based cleansers as well, and we are particularly fond of them. If you have oily, combination, sensitive, or even acne-prone skin, you might want to switch to a water-based cleanser or perhaps a gel-based cleanser. Simply because they are far safer than any other kind.
A water-based cleanser or a gel-based cleanser is extremely gentle to your skin, but removes your impurities and makeup rigorously. We understand that selecting the perfect cleanser for your skin type can be a little bit of a pickle. Especially when it comes to selecting a gel-based or a water-based cleanser. That is precisely why we have curated a list of top 5 cleansers that deserve a spot on your skincare regimen. Pick any of the enlisted products to dramatically improve your daily skincare.
Model Off Duty Beauty Dewy Me Vitamin C Cleanser
You know, it is likely that you have all the right products in your regimen, but they simply don't work because your cleanser doesn't have the capability to prep your skin. But this Model Off Duty Beauty product is an excellent gel-to-foam cleanser to prep your skin every day. This clean beauty product is specially created to effectively cleanse your skin without stealing your vital moisture. Formulated with kind-for-the-skin ingredients like vitamin C, cucumber, and avocado, this hydrating cleanser is all you need. Plus, we highly recommend this cleanser because it is 100% safe. In fact, it is clean, vegan, natural, cruelty-free, and sustainable as well.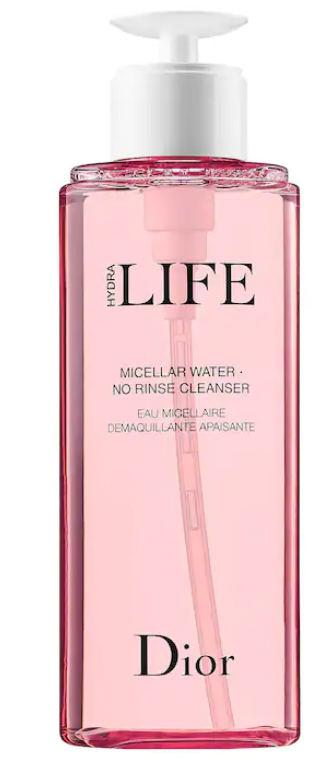 Dior Hydra Life Micellar Water No Rinse Cleanser
This No-Rinse Cleanser by Dior is all you need to remove the most stubborn makeup from your eyes and face. This is the best water-based cleanser out there. It acts as a makeup remover and toner stacked into one. Along with that, this water-based facial cleanser delivers the nourishment of echinacea flower extract to give you cleansed and nourished face in a quick step. We highly recommend this product if you have been looking for a water-based cleanser.

Summer Fridays Super Amino Gel Cleanser
If you are looking for gel-based gentle cleansers, this cleanser by Summer Fridays is just the right pick. With its exceptional pH-balancing qualities, this gel-based cleanser is a life changer. Pick this to treat and restore your skin's natural glow. It is suitable for all skin types and targets multiple signs of aging while balancing the oil production in the skin.

Another excellent gel-based cleanser your regimen is going to love is this gentle gel-to-foam cleanser by La Mer. Pick this cleansing gel to part ways with any dirt, excess oil, or makeup and achieve the softest skin. This La Mer product is most suitable for combination to oily skin and targets issues like dullness, oiliness, and unevenness.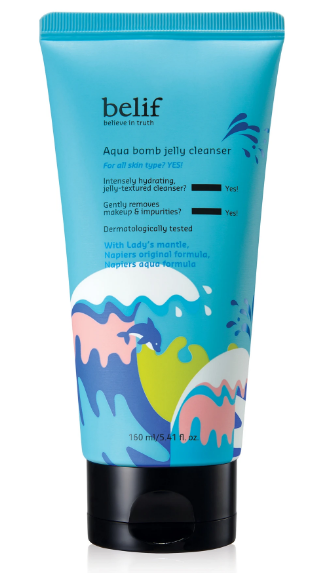 Belif Aqua Bomb Jelly Cleanser
This mild jelly-based cleanser is an absolute burst of hydration for your skin. With water-based cleanser qualities, this Aqua Bomb is all you need to eliminate any makeup or impurities. The best part about this cleanser is, it will never steal your essential moisture. It also helps in eliminating dryness and minimizing pores. These qualities make it suitable for all skin types.