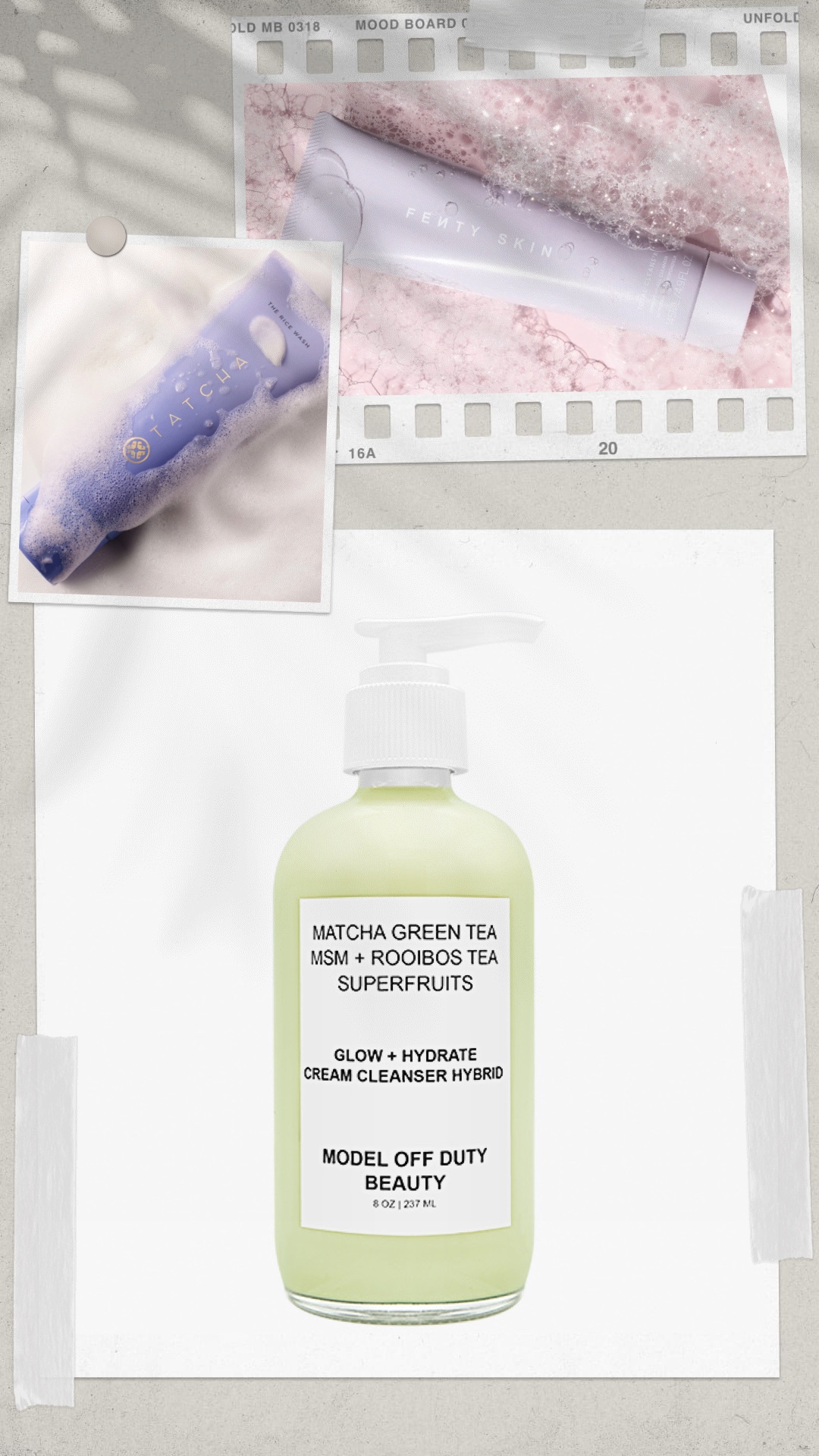 Cleansing is undoubtedly the most essential part of a skincare routine. This is because it's the first step, and any product that you layer on top depends on it. Yet, most people are used to spending less than 10 seconds washing their face. Even if you spend a full minute cleansing, there are several other mistakes that you could potentially be making. And like the domino effect, this can cause your whole regimen to break down. You need to learn how to cleanse combination skin.
How To Cleanse Combination Skin
Choosing a cleanser for combination skin is no easy task. You need a product that knows how to cleanse combination skin that cleanses the oiler parts of your face without leaving the drier parts even more parched. But before we give you the holy grail list of cleansers for combination skin, let's understand the mistakes you may make and fix them right away to get the most out of these miracle products.
Cleansing Mistakes + Cleansers To Fix Them
Using a harsh formula
Using a harsh cleanser is the silent killer among the lot. We say 'silent' because several brands don't reveal the questionable ingredients that they infuse in their products or they put it in teen-tiny words at the bottom of the label so you don't catch it. But there are other ways to tell that a cleanser is not gentle on the skin. They could have a strong perfumed fragrance, they may leave the skin extremely dry after a cleanse or they may cause burning and irritation. This is why it's important to steer away from these chemical-filled products and lean on 100% natural ones.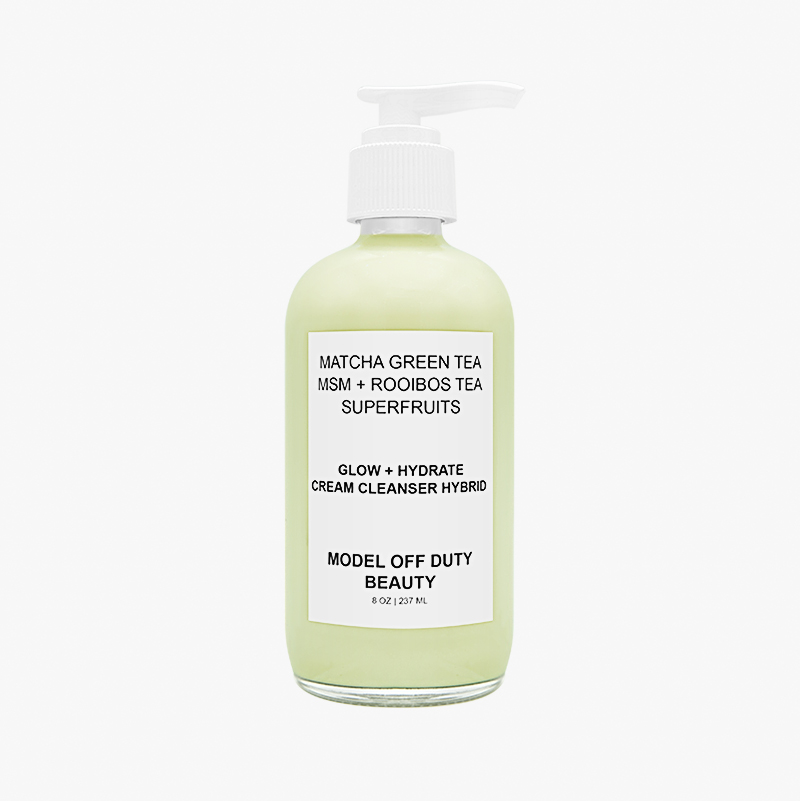 Glow + Hydrate Cream Cleanser Hybrid
Look no further if you've been dreaming of finding the most natural, clean, and effective cleanser. The Glow + Hydrate Cream Cleanser Hybrid by Model Off Duty Beauty is truly one-of-a-kind. It is powerful yet gentle in its cleansing process. It is jam-packed with nutrients and vitamins that do wonders for the skin like cranberry which rich in vitamins A and C. It is also infused with miracle worker ingredient, rooibos, which is rich in antioxidants. This cleanser will leave your skin feeling moisturized, clean, and glowing. It has a gentle foaming formula that lathers on the skin amazingly.
Skipping your morning cleanse
Let's be real, you've probably skipped cleansing in the morning thinking that your face is clean from your nighttime routine. While it may look and feel clean, there are bacteria and dirt that the naked eye can't see sitting on top of the skin. This may be caused by touching your face throughout the night or from any unwanted particles on your pillow. No matter how thorough your PM skincare routine is, the skin regenerates at night causing it to secrete sebum and toxins while you sleep. Who wants that left unattended? Definitely not you, combination skin gals. This can clog up your pores and throw off your skin's oil balance. So whether you're lazy or drowsy, you need to make sure that you're starting with a clean face in the morning.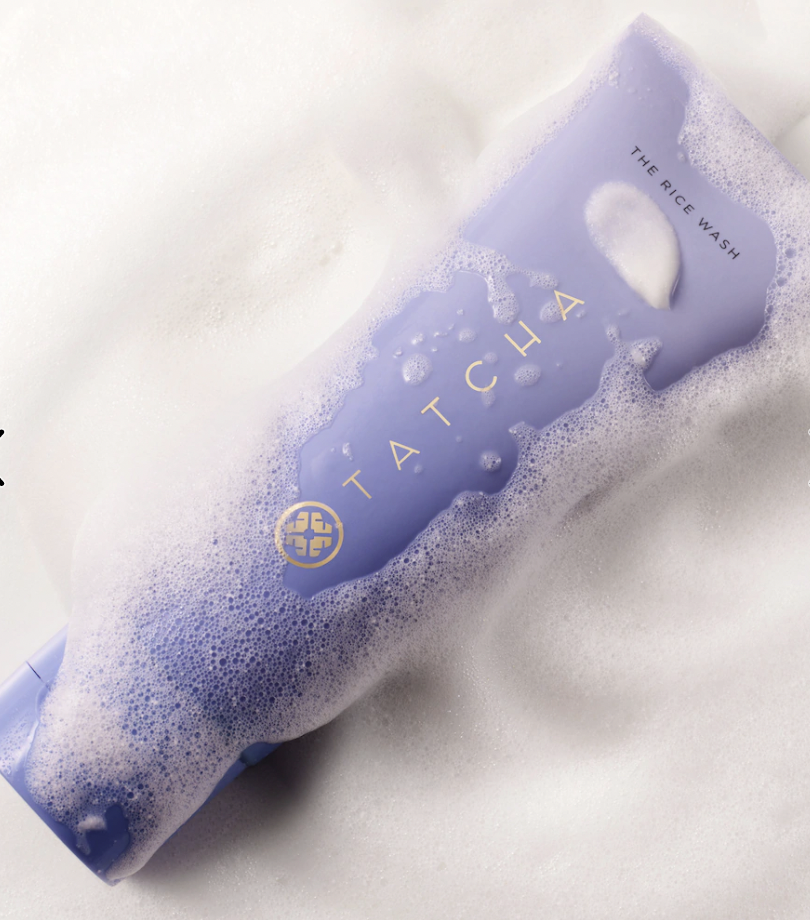 The Rice Wash Skin-Softening Cleanser
Keep your skin well-hydrated and moisturized for the day with this skin-softening cleanser. It incorporates a unique blend of Japanese algae to keep your skin nourished. The presence of hyaluronic acid makes the skin soft and supple like no other. Get a radiant glow that will last all day by making this the first step in your combination skincare routine.
Skipping cleanser after the gym
You probably already know this, but it's so important that we needed to reiterate it. When we say cleansing after the gym, we don't mean simply splashing water over your face and patting dry. Don't even think you can get away with cleansing wipes either. You have to carry your cleanser with you to the gym, period. In fact, buy a second cleanser that always remains in your gym bag. Not cleaning the sweat and oils from the skin post-workout can clog your combination skin immensely. This can result in breakouts, texture, and enlarged pores. Do not forget this important step!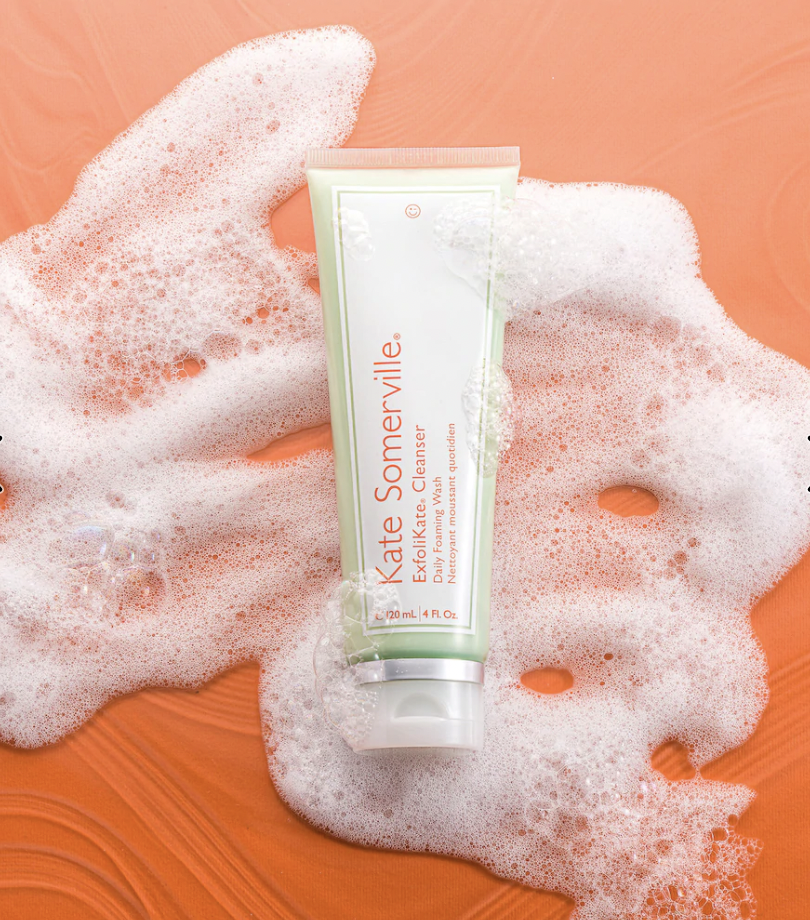 ExfoliKate® Cleanser Daily Foaming Wash
This powerful cleanser infuses AHA and fruit enzymes which wipes away even the most stubborn oils, dirt and impurities on the skin. It gently exfoliates the skin to properly clean the skin and reveals a radiant glow. It targets clogged pores to help you achieve refined and visibly poreless appearance.
Layering too many products
Yes, we're looking at you, skincare junkies. We totally understand the urge to stock up on every new release. But unlike fashion, skincare is not something you can experiment with. Trying out several products or having a 17-step skincare routine is not going to solve your self-diagnosed issues. In fact, it can worsen the condition of your skin. Different ingredients in different products can react with each other and leave you with stubborn skin conditions that just won't go away. So, how should you treat combination skin? We strongly suggest that you strip back to basics and let a few great products do the magic for you. You don't need a cleansing balm, cleansing solution, cleansing wash, and cleansing pads to achieve a deep clean. One foolproof cleanser will do the trick.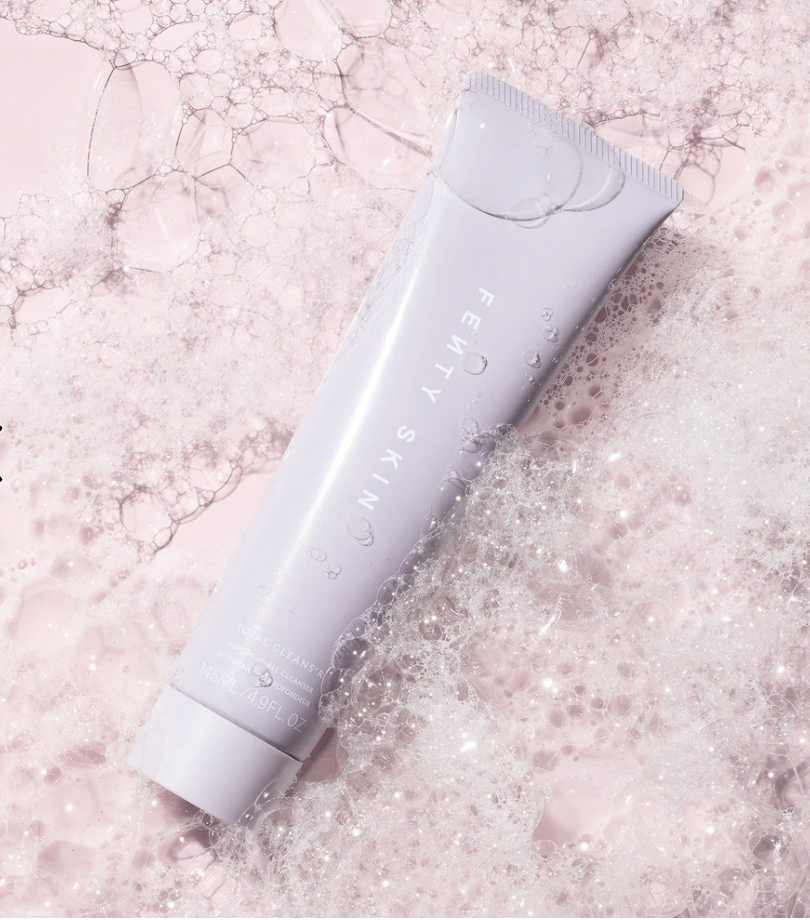 Total Cleans'r Remove-It-All Cleanser
This two-in-one product is all you'll need to simplify your skincare routine. It acts as a makeup remover and cleanser in one. It effortlessly gets rid of any makeup, dirt, oil, and debris within the skin to give you a thorough cleanse. The creamy formula leaves the skin feeling hydrated and well-balanced.
Using oil cleansers
You've probably seen a flood of oil cleansers and balms enter the market in the past year. It gained momentum super quick and you jumped on the bandwagon only to see worse effects. No matter how cute the packaging might be or how satisfying the results look on the website, they are just not meant for combination skin types. We're sorry to break your heart but you need to get rid of these cleansers immediately. They cause more harm than good and can leave an unwanted oily residue behind. This can cause severely clogged pores for combination skin. Plus, the thin film of oil it leaves behind can restrict your other products from getting into the pores and repairing them.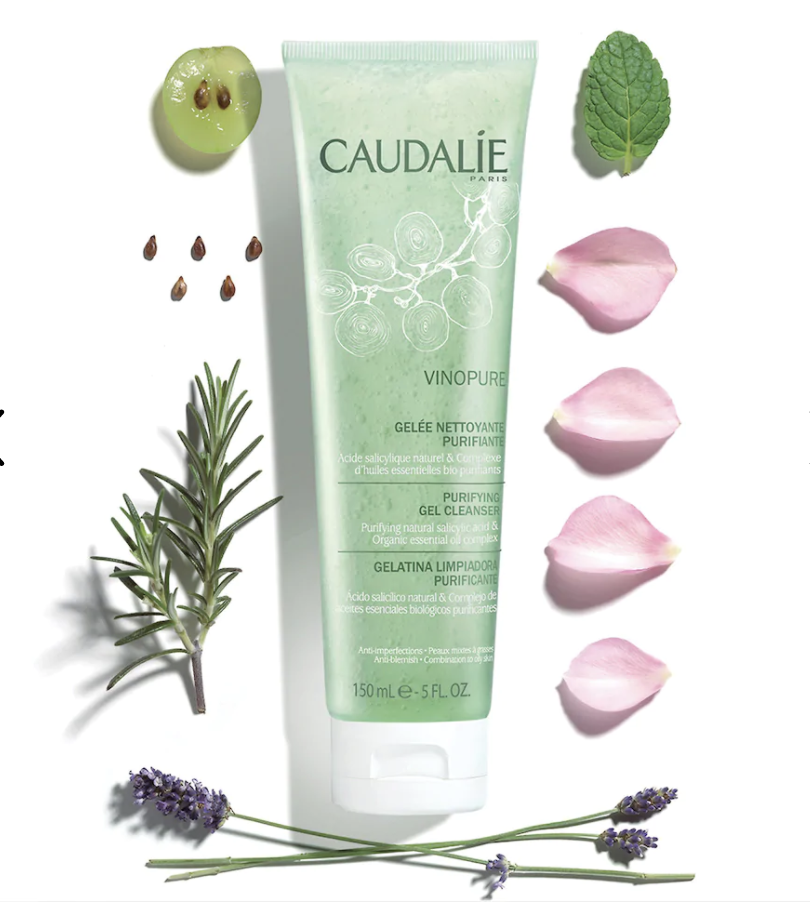 Vinopure Pore Purifying Gel Cleanser
This gel-based cleanser is a must-have cleanser for combination skin. It is an oil-free formula that won't mess up your skin's oil production levels. It works to purify and unclog your pores effectively. The natural salicylic acid in the cleanser helps in tightening the pores and controls excess sebum.