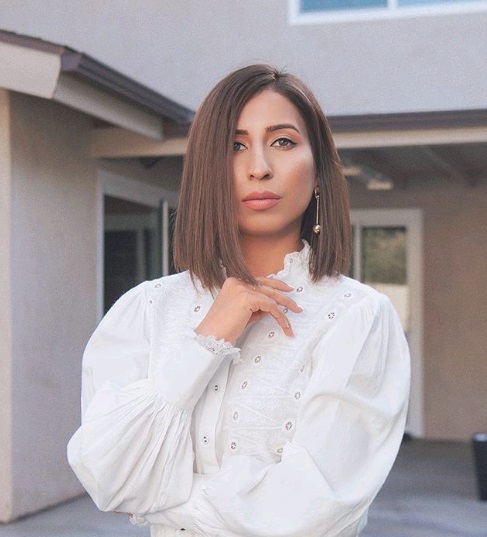 We'll cut right to the chase – The quarantine months have left our skin in serious need of nourishment. So, of course, we set out to fill our beauty cabinets with skincare products that can treat our skin right, hydrate it, even out its tone and texture as well as bring back its lost radiance. But in the already saturated beauty market, we found ourselves at a loss. With innumerable options scattered around, and hundreds of ingredients to choose from, it can be very hard to identify the ones that work and the ones that don't.
However, it's our job to single out the creme la de creme in the world of skincare, so that your skin gets only the finest. And just when it felt like we've hit a wall in our hunt for a skincare product to transform our skin, we came across Youth Glow Day Serum by Model Off Duty Beauty. Serums are beauty elixir. They target specific skin concerns with active ingredients that penetrate the skin within mere seconds and get to work in an instant. But, we're not kidding when we say that this is THE serum to lay your hands on. Below, we break down why the Youth Glow Day Serum by Model Off Duty is a skincare product we advocate using now and forever.
Best Brightening Serum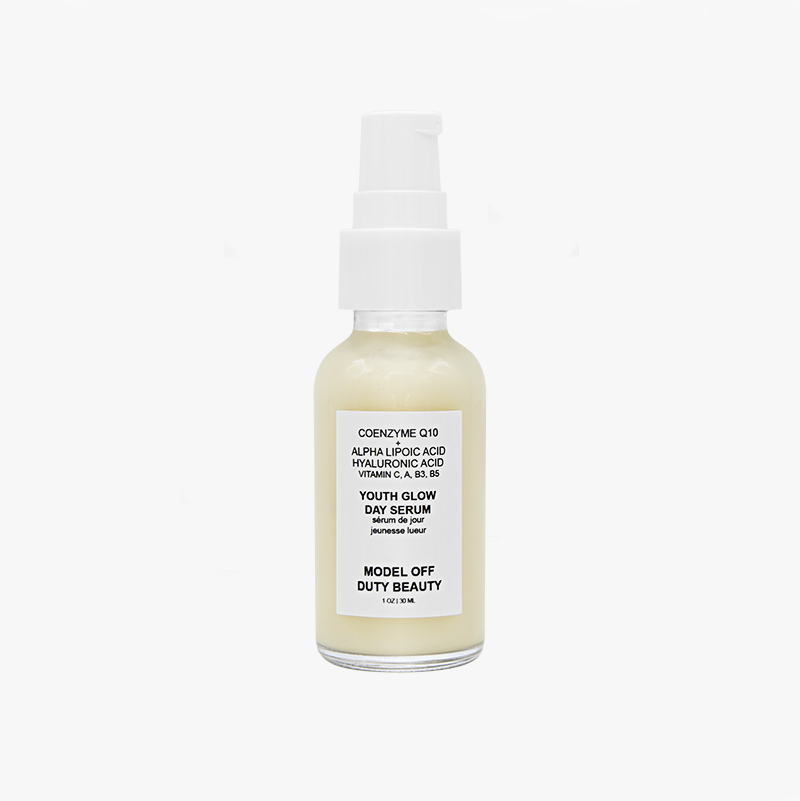 Minimum Formula. Maximum Impact
Youth Glow Day Serum by MODB does exactly what a serum is supposed to do. No-fuss. Just a clean serum that makes your skin look younger, smoother, firmer, and glowier. This serum is the definition of 'simple does it'. Filled with heavy-hitters like hyaluronic acid, vitamin A, C, B3 (niacinamide), provitamin B5, coenzyme Q10, and alpha lipoic acid, this vegan, clean, GMO-free, chemical-free serum is our one hit wonder when it comes to bringing out the finest version of our skin.
In just a few applications of this serum, our skin got back its long lost glow. It just turned so much smoother and firmer. We can daresay that this skincare product has transformed our skin in the best possible manner. Not only is our skin supple, soft, and radiant, but with just using this miracle serum for a couple of weeks, we noticed that our visage is protected from damage caused due to environmental stressors too.
We can't believe that a handful of ingredients can work such wonders for the skin – but they did. Adding the Youth Glow Day Serum to our skincare arsenal has been one of the best decisions of our lives, and the credit for this goes to the ingredients that swim within this magic stored in a bottle.
A Powerhouse of Ingredients
This serum by Model Off Duty Beauty is an effective concoction of ingredients that are a mainstay of the skincare world. The blend of powerful elements that go into the serum is what makes it so efficient. Below is a list of all the major ingredients that this marvelous skincare products comes filled with. We sure did a double take after reading the ingredient label, and trust us, dear readers, the label is one of the biggest reasons we didn't think twice about giving this serum a shot.
Coenzyme Q10: Shields the skin at the molecular level from sun damage and the harmful effects that accompany free radicals
Alpha Lipoic Acid: Restores damaged skin and improves skin texture and tone
Hyaluronic Acid: Retains moisture, boosts collagen production in the skin, eliminates aging signs, and restores a youthful appearance
Vitamin A: Reduces the appearance of fine lines, wrinkles, dark spots and results in an even skin tone
Vitamin C: Calms and soothes redness and irritation, enhances collagen production, and leaves the skin smooth
Vitamin B3 (Niacinamide): Increases keratin production in the skin, locks in skin's moisture levels, and prevents any further moisture loss
Provitamin B5: Stabilizes the barrier of the skin, allowing every other skincare product to penetrate the skin quickly and work on the skincare concerns
So, to encapsulate our point, the Youth Glow Day Serum by Model Off Duty Beauty is a skincare product that not only works to make your skin radiant from the outside but also nourishes it from within. If you are on the lookout for a product that leaves a healthy, radiant glow, this is your pick. Here's to a skin that's as healthy as it's pretty!
Up Next: Good skincare is an investment – and here are 6 skincare products that are totally worth it