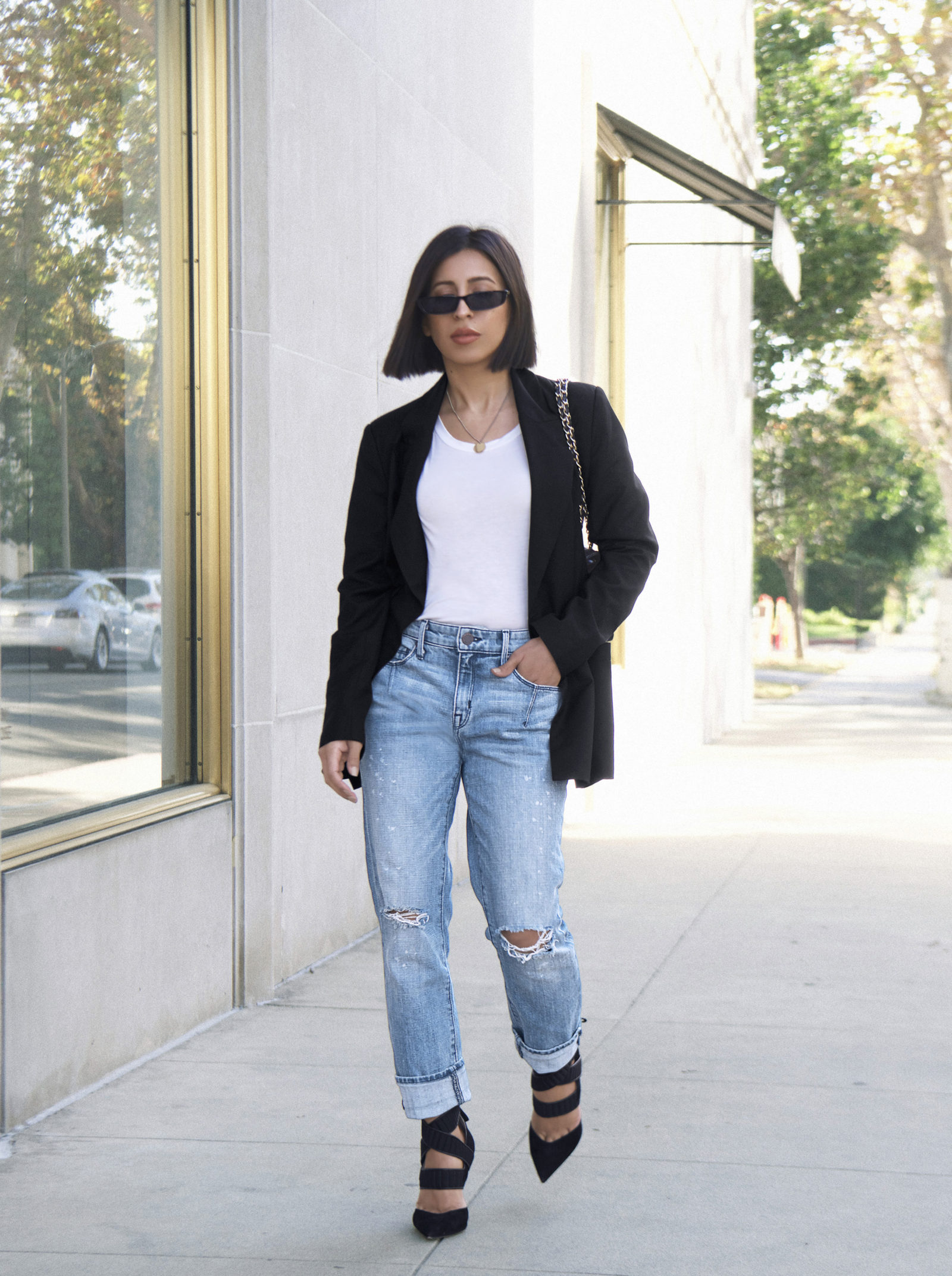 Looking for some help in the chic Fall outfit department? Here are some easy-to-style, trendy, yet timeless Fall outfits that have your back. Luckily, right now, Instagram is offering a bit of guidance on what Fall looks and outfits the fashion influencers are wearing these days. On days where you can barely get up and shower, and struggle with picking a presentable outfit, these Instagram IT girls-approved looks will make the task easy for you.
To save you from the effort of scrolling through Instagram endlessly to find the seasonal styles that everyone's obsessed with, we curated the most stylish throw-on-and-go ensembles. Scroll through the same, listed below. If you ask us, we can already picture you as the new Instagram IT girl!
This casual, everyday attire is super easy to style. All you need is a white shirt, denim, and a sweater wrapped on the shoulders in case the temperature drops.
Dobby Classic Shirt ($59)
Huddle Up Knit Pullover Sweater ($52) 
Sophie Mid Rise Straight Leg Jeans ($259)
Odella Pointed Toe Boot ($99.95) 
This Fall outfit defines cuteness, literally. The cable knit vest, white shirt, and straight denim infuses vintage vibes that will adorn your entire look.
Lucas Cable Vest ($230)
Organic Cotton Jersey Classic Collar Shirt ($138) 
Wedgie Icon Jeans ($98)
Chuck Taylor High Top Sneakers ($55)
For days when you're rummaging through your wardrobe to pick between the perfect shirt and jacket, go for a classy shacket. Take it up a notch with black tee, white pants, and of course, boots!
Long Shirt Jacket ($59.99)
Sleepy Lounge Tee ($19)
Prima Mid Rise Ankle Cigarette Jeans ($188) $75.20 
Justina Chelsea Boot ($149.95)
If you can't get enough of boss lady look, this outfit is everything you need. Paired with white tee and black shoes, this classy look will easily stand the test of time.
Long Jacket ($49.99)
Slacks ($19.99)
Hem Long Sleeve Tee ($54)
Waterproof Bootie ($129.95) $99.90
Are leather blazers ever going out of trend? Definitely not and this look above proves why. This effortless style needs a white shirt dress and sneakers to achieve total finesse.
Fallon Puff Sleeve Faux Leather Jacket ($140) 
Textured Mini Shirtdress ($75)
Taylor® All Star® Lugged High Top Sneaker ($70)
Are pants too much for day outings? Go for a blazer, sweater, knit shorts, and tall boots. The relaxed and chill vibe of this look will look impeccable on everyone.
Double-breasted Jacket ($59.99)
Cashmere V-Neck Sweater ($98)
Cable-knitted short ($49.99)
Rubber-Trimmed Leather Chelsea Knee Boots ($545)
Up Next: MONOTONE BROWNS ARE TRENDING THIS SEASON AND WE CAN'T GET ENOUGH