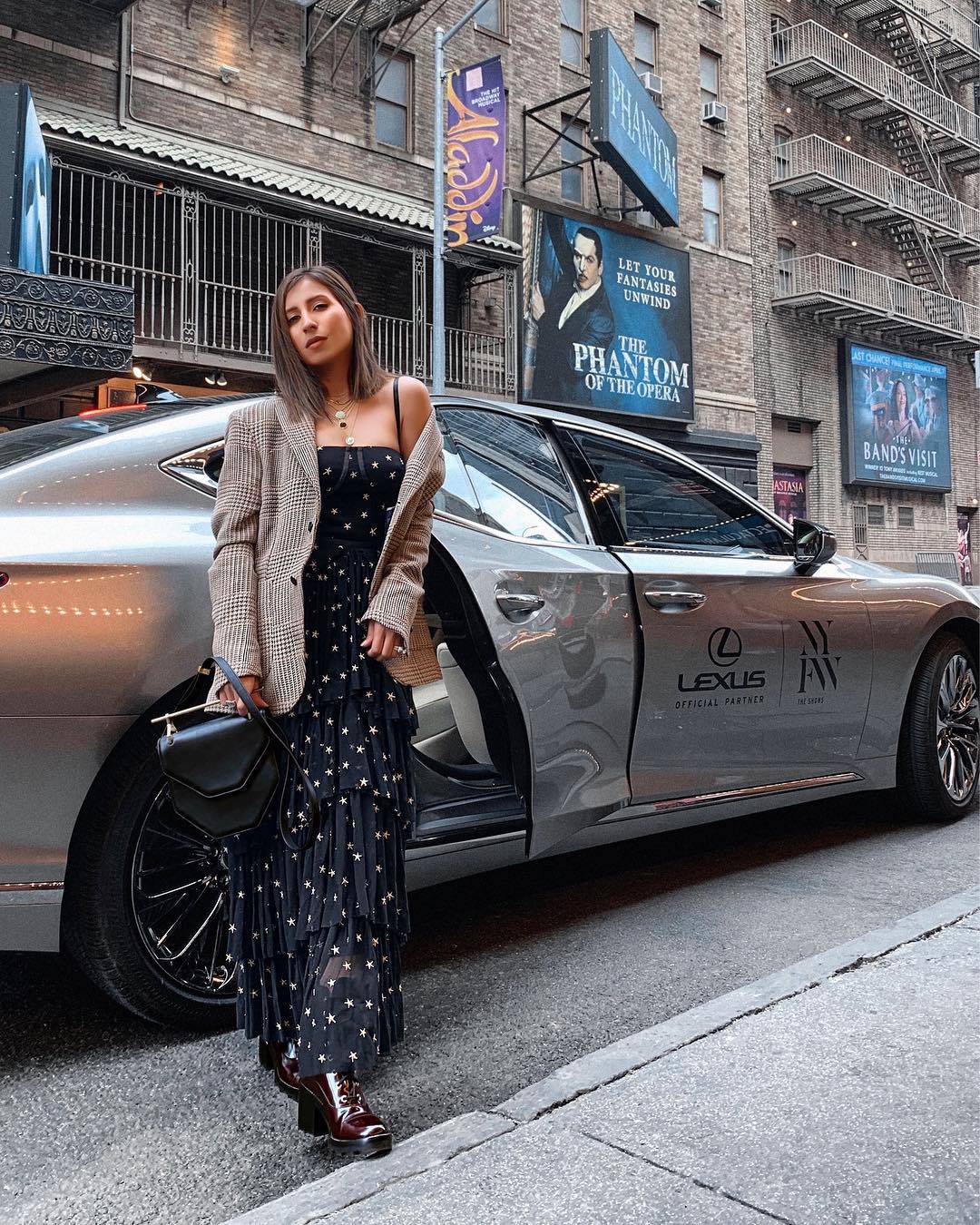 For years or even for decades, coats have been part of the fashion world. So, it's natural to find them boring, which is why it's high-priority to own coats that are everything but boring and stays in trend for a long time. Giving up on old retiring coats and making space for new trendy ones is a universal task. However, we have compiled a list this Fall of coat trends that are so chic and practical that they won't be going out of style anytime soon or maybe even ever! There's one thing common in these fall coat trends, and that's elegance.
These trends will effortlessly stand the test of time with their versatile allure. Be it for a casual outing or dinner gathering; they will work for every kind of occasion. Keep scrolling to find out why these fall coat trends are so popular and timeless.
1. Single Breasted Coats
Notched Collar Wool Blend Coat ($240)
The sharp tailoring and elegant fit is what makes it a stellar pick.
Relaxed Single Breasted Coat ($279)
Made from recycled wool, this coat features relaxed silhouette and warmth.
Single-breasted Coat ($59.99)
The woven fabric of this coat is so soft that you'll never want to take it off.
2. Plaid
Carlyle Plaid Jacket ($149)
This versatile coat with polished design and double-breasted silhouette can be worn from desk to dinner.
Houndstooth Coat ($300)
This longline coat adorned in houndstooth plaid will look gorgeous with combat coots, turtleneck, and black denim.
Plaid Brushed Coat ($249)
Looking for a warm and chic plaid coat? Say no more! This brushed plaid wool blend coat is everything you need.
Checking Up Check Blazer ($99)
The elegant vibes of this pick can be worked almost everywhere.
3. Trench
Stradivarius volume sleeve trench coat in camel ($71)
The voluminous sleeves of this trench coat with slouchy silhouette will amplify the style potion of your look.
Colorblocked Faux Leather Coat ($179.95)
A tan colored faux leather coat with contrast sleeve cuff and collars that looks top-notch.
Modal-blend Trench coat ($39.99)
The blue color of the coat is what makes it a mandatory pick.
4. Military Inspired Coats
Brigitte Band Jacket ($550)
The decorative military style buttons and shoulder epaulettes will drop jaws every time you wear it.
Belted Double Breasted Coat with Wool ($175)
The double breasted silhouette with silver buttons will look ultra-chic on everyone.
Military Skirted Wool Blend Coat ($360) $252
The golden buttons and skirt-like silhouette will surely catch attention of every fashionista.
5. Puffer and Quilted
Sarah Quilted Faux Fur Coat ($290)
The velvety look and warmth that the coat offers deserves a special place in your wardrobe.
Reversible Quilted Liner Jacket ($175)
This sophisticated piece can actually be worn with every clothing item, dress, sweater, and cardigan.
Long Puffer Jacket ($59.99)
Rewrite your fashion diary with this long puffer jacket that not only looks chic but is also warm.
6. Shearling Details
Faux Shearling-detail Jacket ($99)
The shearling detail on relaxed leather jacket will give your fall styling a chic spin.
Tan Faux Shearling Jacket ($135)
The perfect layer for this season, thanks to its tan color and cute fit.
Faux shearling lining coat ($149.99)
The sleek look of this coat with contrast faux shearling detail is actually dreamy.
Faux Shearling Coat ($179.95)
You can't stop dreaming about this cute blush pink faux shearling coat till the time you buy it.
7. Leopard Print
Stefani Coat ($99.95) $49.97
Time to drop some style inspo notes for people around you with the plush look of this coat.
Sierra Faux Fur Coat ($269) $68
Exude opulent vibes with this faux fur coat.
Leopard-print linen and cotton-blend coat ($345)
This lightweight coat with boxy fit is comfy as well as chic.