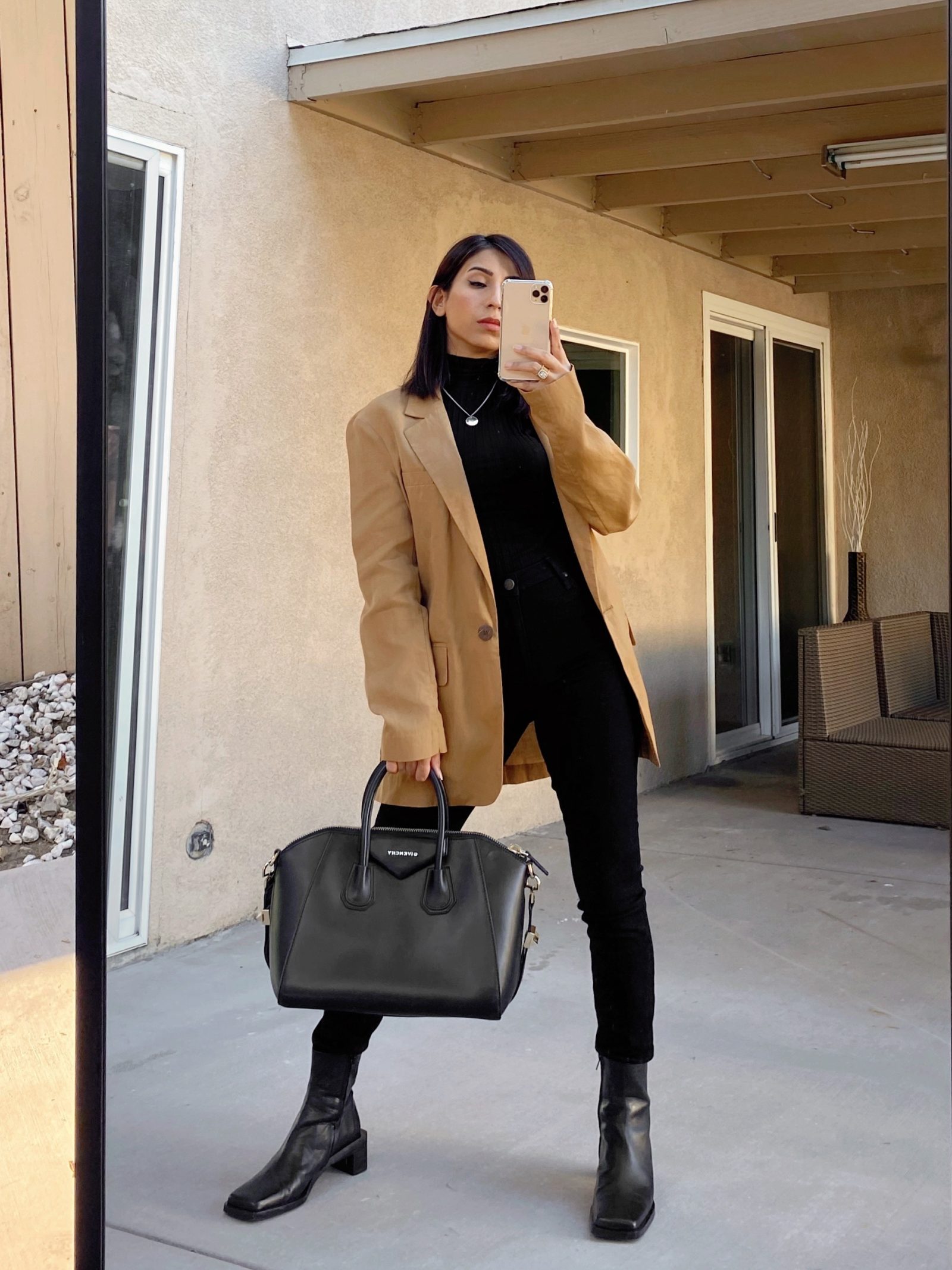 Fashion trends are ever-changing. But the one staple that has stayed put and will always remain an essential part of the fashion world is denim. No matter what the occasion, you can always trust denim. From casual hangouts to dining out, styling a trusty pair of jeans will do the trick. They also can save your time and effort while deliberating outfit choices. You don't have to stare into your wardrobe for hours to find a top that matches the bottoms because denim complements every article of clothing. 
So we thought, what better way to kick off the new year than with a new list of the best denim pieces in the market. If you are obsessed with denim as much as we are, then you're going to cherish this list of pieces that we found on Nordstrom, H&M, and Revolve.
H&M Curvy High Waist Jeggings (19.99) $16.99
Stretchy and comfortable to wear everyday and it hugs you in all the right places to accentuate you curves. This pair of high-waist jeggings is every practical-chic fashion lover's dream come true.
H&M Super Skinny High Jeans (19.99) $16.99
If you are obsessed with skinny jeans then you'll love this pair that has a flattering silhouette. This jet black pair is an unmissable denim piece that is waiting to be paired with your sweaters.
H&M Mom High Ankle Jeans ($29.99) $25.49
These mom jeans are literal perfection if you love a retro-chic vibe. Pair it with a cool tee or your favorite oversized sweater and some combat boots to achieve a laid back but stylish look.
H&M Embrace High Ankle Jeans $39.99
Pull on this stretch denim with ease and turn out a chic look. It has a high waist and skinny legs that naturally elongates the legs to give you a model-esque style.
H&M Vintage Slim High Ankle Jeans ($39.99) $33.99
Vintage style rips with a distressed look gives this pair a rugged vibe. Match them with a dark toned bodysuit and a leather jacket for an edgy outfit.
LEVI'S New Heritage Trucker in Turn The Tide $98
Denim jackets are a must in every person's wardrobe, especially for fashion enthusiasts. This simple piece can transform even the dullest outfit from drab to fab in under a minute.
Moussy Vintage Kelley Tapered Jean in Light Blue $325
Acid washed denim with a trendy frayed hem that can elevate any basic top to form a cute outfit. Team it with an oversized white tee and some boots for an all time classic denim and white look.
RE/DONE Originals High Rise Loose in Washed Black With Rips $250
If you're looking to switch it up then this pair is undoubtedly the solution. It's accented with rips at the knee and has flared bottoms to accentuate the body by giving you a symmetric shape.
BLANKNYC Belted Denim Jacket in Like It Like That $128
For you fashion experimentalists, this denim jacket elevated with pleats along the body is a must buy. It sticks out from the norm is sure to be a show-stopper.
LE JEAN High Rise Valentina Jean in Raven Wash $275
These high rise jeans with flared straight cut bottoms are perfect to match with your favorite blouses. They're trendy, classy and comfortable.
Levi's Wedgie Icon Fit High Waist Raw Hem Ankle Jeans $98 $49.90
Light wash high rise jeans that hug the waist and hips to flaunt your shape in a flattering way. It's ideal for everyday wear and is a no-brainer option to choose when you don't know what to wear.
Madewell 10-Inch High Rise Ankle Skinny Jeans $135 $54
High rise skinny jeans with a long frame that gives the illusion of elongated legs.
AG The Farrah High Waist Ankle Skinny Jeans $225 $135
Light-wash skinny jeans that accentuate the body beautifully from the high waist to the frayed hems.
KUT from the Kloth Diana Fab Ab High Waist Skinny Jeans $89.50 $53.70
The flattering silhouette of these high waist skinny jeans makes the body appear more slender.
NYDJ Marilyn Straight Leg Jeans $119 $71.40
These straight-leg jeans create a contoured silhouette to enhance the body shape in the right places.
Up Next: Checkout The Chicest Boots This Season To Beat All Your Winter Woes