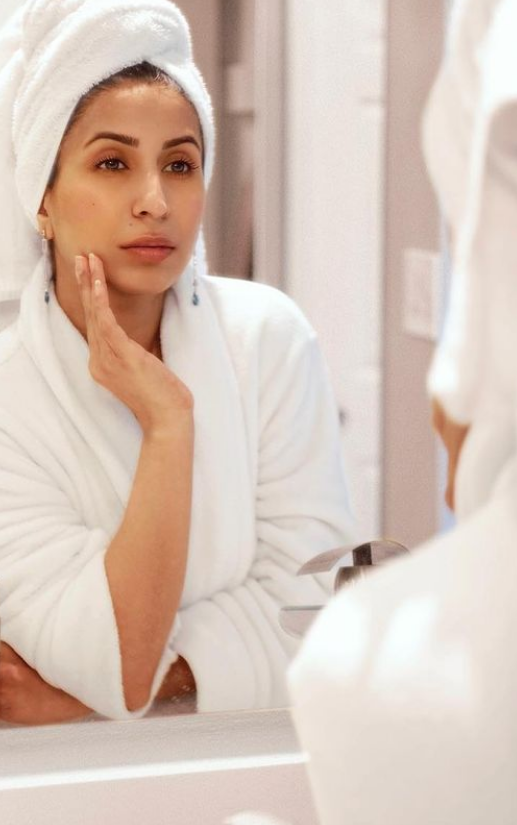 Skincare shopping has always been one of my favorite activities and I think that is precisely why I am incredibly excited to have found the most transformative product for my skin. I like to call this moisturizer, "a little bit of heaven." Yes, I am that obsessed!  I actually tried this product and I am in love; because this moisturizer is just magical. Just a few applications of this product actually boosted my confidence. It is none other than Model Off Duty Beauty's Dream Glow Moisture Cream. It has everything I ever needed in a moisturizer. Read on to find out all about my moisturizing must-have.
Model Off Duty Beauty Dream Glow Moisture Cream
This moisturizer is simply the most incredible thing that has ever happened to my skin. It is the most soothing product I have come across in years. The Dream Glow Moisture Cream by Model Off Duty Beauty is one of the best rejuvenating moisturizers that gave me the most luxuriously moisturizing experience. Plus, it made my face obsessively smooth and soft. In fact, this moisturizer gave me the confidence to post that #NOFILTERSELFIE, and I am not even exaggerating.
Suitable For All Skin Types
I am so sure about this product because it's not a mere recommendation; I have actually seen a dramatic difference in my skin. In fact, not just me, my husband has been a fan of this cream as well. We both have different kinds of skin types and we are in awe because we both are 100% satisfied with the experience; clearly, it is suitable for all skin types. My skin is clearer, more hydrated, brighter and the skin tone is just so even. If you have been an FC reader for a long time, you know, not every product makes it on the list of my favorites – that is why you've got to try this moisturizer for yourself.
Makes Your Skin Glow Without The Greasy Feeling
This moisturizer is that consistent skincare product that I am always going to have in my routine because it has simply left no stone unturned. It is 100% natural, vegan, non-GMO, gluten-free, paraben-free, phthalate-free, sustainable, cruelty-free as well as non-toxic. I have spent years of my life struggling with heavy and greasy moisturizers that felt like a burden before I found this moisturizing cream. It's the perfect product because it hydrates even the driest parts of my skin without even being slightly heavy or greasy.
The Top Ingredients In The Dream Glow Moisture Cream
Avocado Oil is filled with antioxidants and anti-inflammatory powers to make your skin smooth and elastic.
Jojoba Oil holds the power to actively penetrate the skin to calm and soften it. It also moisturizes and gives you that healthy-looking glow.
Rosemary Leaf Extract is the reason this moisturizer offers optimum protection from the sun and other harmful environmental stressors.  
Rosehip Seed Oil fills the cream with vitamins, antioxidants, and all the crucial fatty acids. They eliminate any dark spots and signs of aging while hydrating the skin.
Up Next: Skincare 101: Can This Common Ingredient Treat Acne?