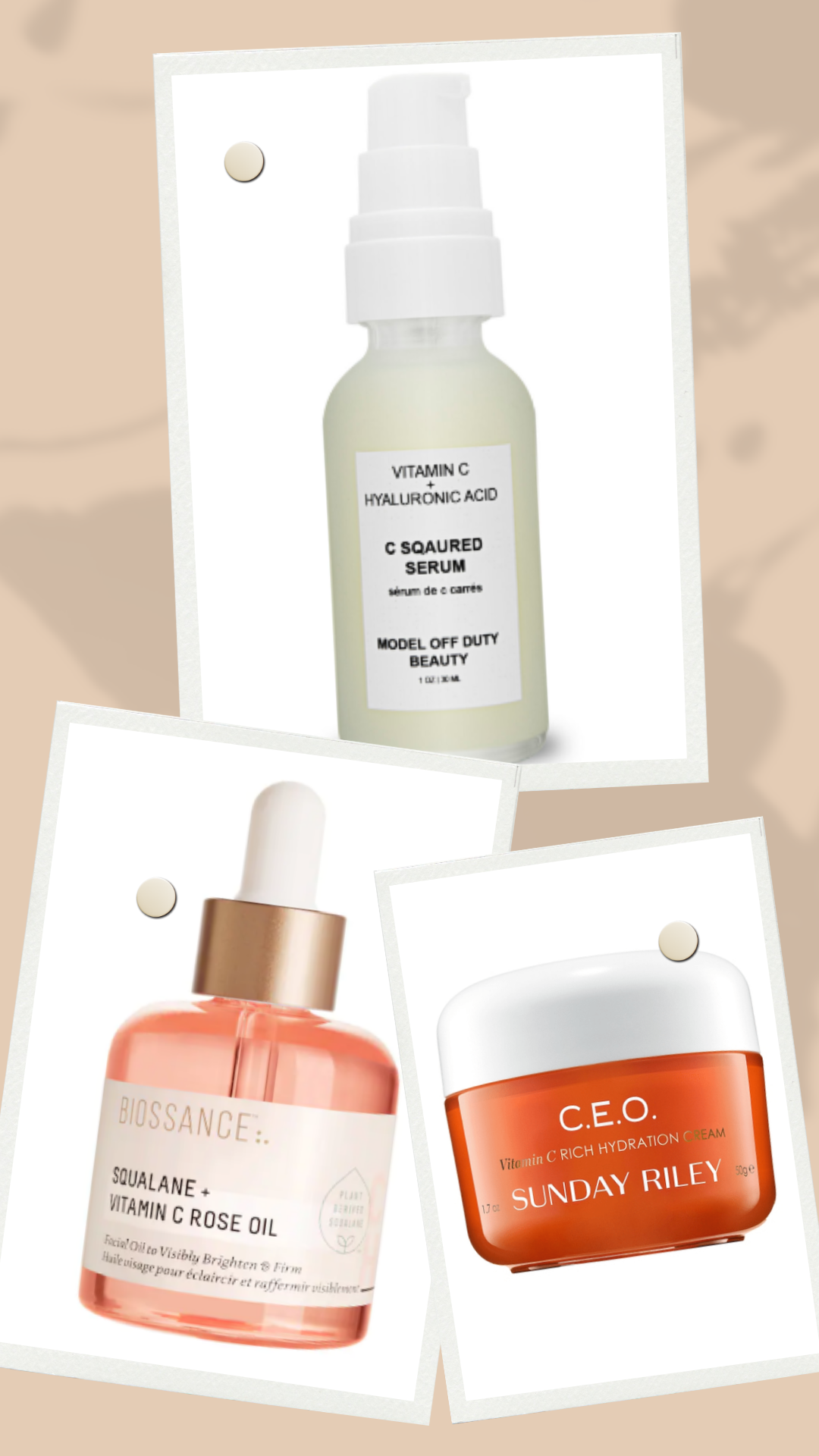 Vitamin C is one of the most widely used ingredients in the skincare world. This versatile ingredient is used in a variety of brightening treatments, but is it really that effective? If yes, what are the major benefits of vitamin C? How to introduce vitamin C into your regimen? Are there any side effects? Here is all you ever needed to know. Keep scrolling for a complete guide to introducing vitamin C to your skincare regimen for the most miraculous results.
What Is Vitamin C?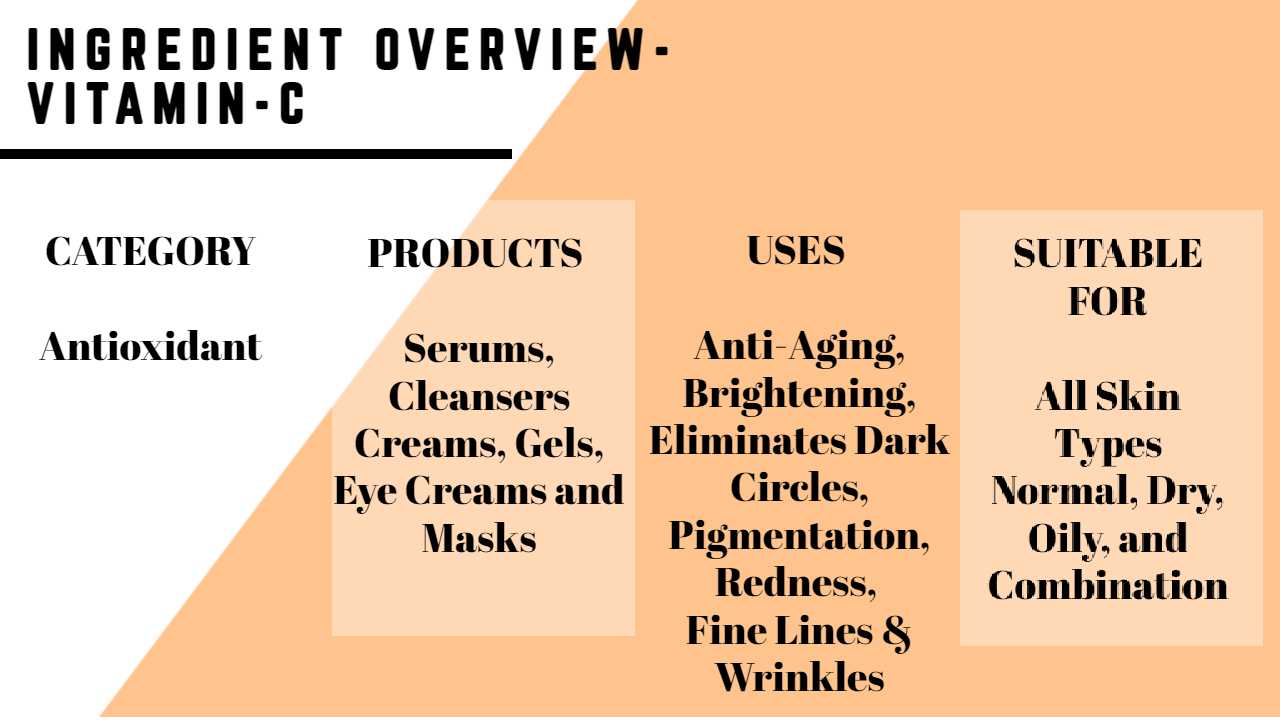 Also referred to as ascorbic acid, vitamin C is an incredibly powerful antioxidant in the world of skincare. It is the ultimate anti-aging and brightening powerhouse that are essential for your skin. Rich in antioxidants, vitamin C works to fight free radicals and enables the production of collagen. As a matter of fact, that's just the beginning, vitamin C is one such ingredient that benefits at all costs. With do-it-all qualities, it has the power to brighten, boost collagen, fade hyperpigmentation, fight any sun damage, protect from environmental stressors, reduce redness, and eliminate multiple signs of aging. Regardless of age skin type and season, vitamin C works well for the skin. However, if you want to incorporate vitamin C in the most unadulterated and highly concentrated form, you must pick a vitamin C serum. It is a complete package. Incorporate it into your routine to achieve brighter, better, healthier-looking skin.
Top 6 Skincare Benefits Vitamin C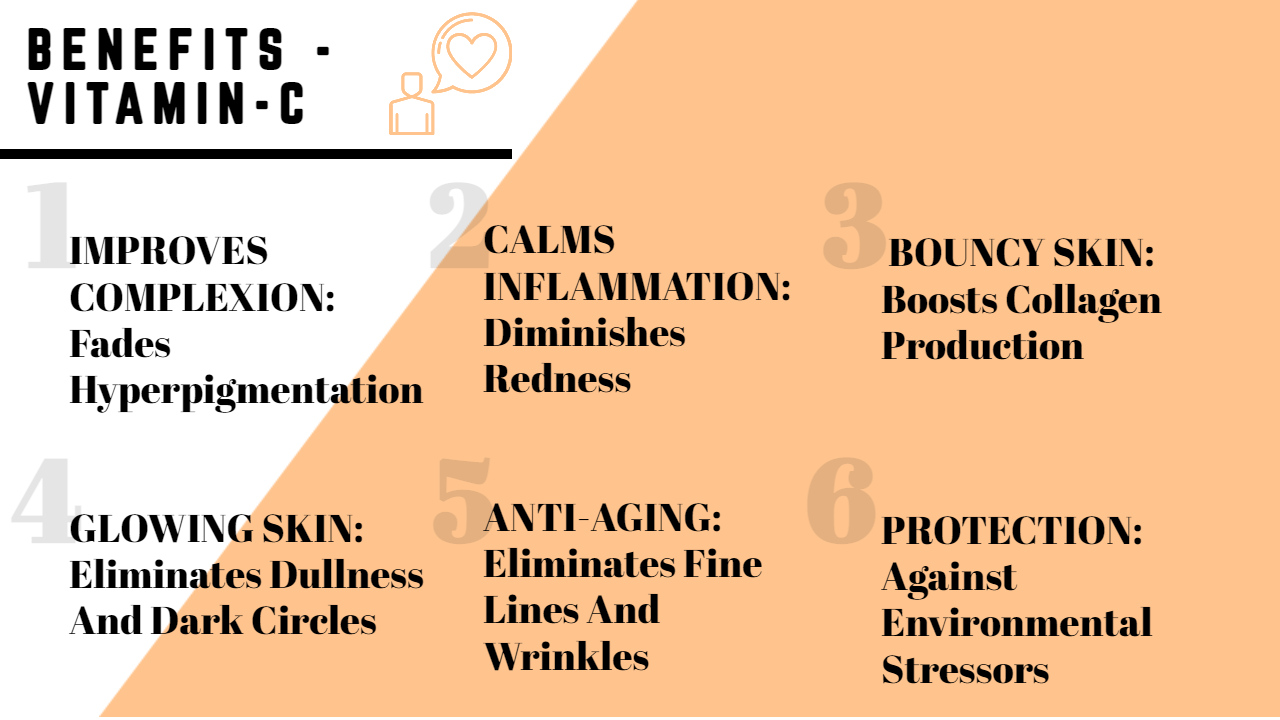 1. IMPROVES COMPLEXION: Fades Hyperpigmentation
Vitamin C is the most effective natural brightening agent. Add a vitamin C serum to your regimen for an improvement in your overall complexion. In fact, if you are tired of adamant spots or hyperpigmentation of any kind, you need vitamin C. It naturally diminishes dark spots. (and no, it is not a whitening agent).
2. CALMS INFLAMMATION: Diminishes Redness
Rich in antioxidants and anti-inflammatory properties, vitamin C is all you need to eliminate any inflammation or redness, even due to rosacea. In fact, it also has the power to strengthen blood vessels and lessen the appearance of damaged capillaries.
3. DELIVERS BOUNCY SKIN: Boosts Collagen
With increased collagen production, vitamin C works to deliver bouncier and firmer skin. As a matter of fact, vitamin C also has the power to defend the existing collagen.
4. GLOWING SKIN: Eliminates Dullness And Dark Circles
Vitamin C has the power to make your skin glow. Yes, you need to incorporate vitamin C to reveal your inner glow. With the perfect powers to fade any hyperpigmentation, it works to reduce any redness and abolish any dullness.
5. ANTI-AGING: Eliminates Fine Lines And Wrinkles
Vitamin C protects your skin by scavenging and stabilizing free radicals. Call it a peacemaker because it magically eliminates any signs of aging like fine lines and wrinkles. It also exhibits anti-aging properties by boosting collagen production.
6. PROTECTION: Against Environmental stressors
We all know, prevention is better than cure, that is why vitamin C works best by protecting your skin from any harmful effects of pollution, sun, or even ultraviolet light and pollution. It helps in preserving younger and tighter-looking skin.
When To Use Vitamin C?
Although vitamin C is incredibly safe and suitable, for maximum effectiveness, vitamin C should be used in your morning regimen, simply because it is flooded with properties to protect your skin from UV rays. However, it also has the power to fight free radicals, that is why it can be used in the night routine as well. However, make sure you add lighter formulations during the day and heavier formulations during the night. Also, always add SPF-infused products in the morning routine.
How To Safely Introduce Vitamin C In The Daily Skincare Regimen?
Although vitamin C is a safe skincare ingredient, here are a few safety tips that will help you in the prevention of any side effects that may occur:
Add any product to your facial regimen only after a patch test on your inner forehand.
For the face, consider conducting a patch test on your forehead.
Do not apply vitamin C around your eyes and mouth.
First, incorporate vitamin C in small amounts.
Discontinue usage if you witness a rash or redness.
Do not overuse it. Remember, less is more.
How To Incorporate Vitamin C Product ?
The right answer to how to apply a vitamin C product depends on the product you want to incorporate. However, we highly recommend adding a facial serum into your regimen for maximum effectiveness. Read on to find out how to apply a vitamin C product to your regimen.
Face Wash: If you want to incorporate a vitamin C cleanser, do it right away. It is simply the best way to start your regimen. Try adding a clean and natural cleanser to add to a daily regimen.
Serum: Add a clean beauty vitamin C-based serum to your daily regimen. Apply it after you have cleansed and toned your skin. Plus, remember to apply a moisturizer after you have applied a serum. The trick is to wait for a while to allow 100% absorption.
Facial Mask: Simply incorporate a clean vitamin C-infused mask and make sure you check the instructions.
Cream or Facial Oil: A vitamin C cream is another great way of incorporating vitamin C into your routine. Add a natural. clean vitamin C cream to your daily regimen to brighten and tighten your skin.
Top Vitamin C Product Recommendations

Model Off Duty Beauty C Squared Serum
Add this clean and natural Model Off Duty Beauty vitamin C serum for a natural dual dose of vitamin C. This product is capable of delivering spotless and brighter-looking skin. It also has the goodness of aloe vera and hyaluronic acid. Pick this for a glow that lasts.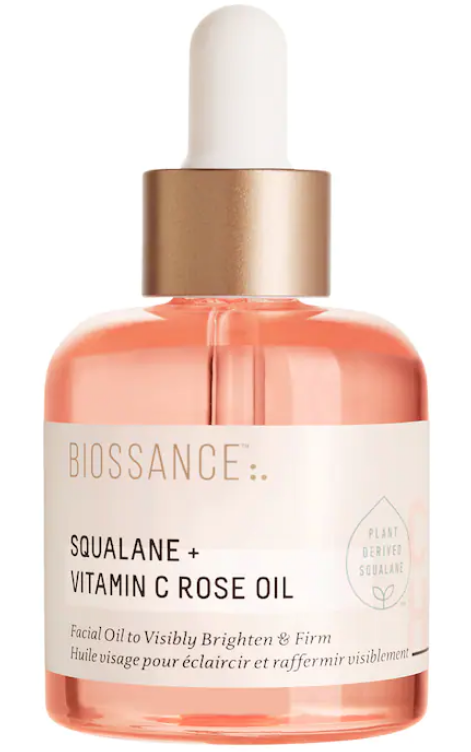 Biossance Squalane + Vitamin C Rose Oil
Another best-selling vitamin C product is this hydrating vitamin C + Squalane oil. Suitable for all skin types, this oil is all you need to brighten and tighten your skin.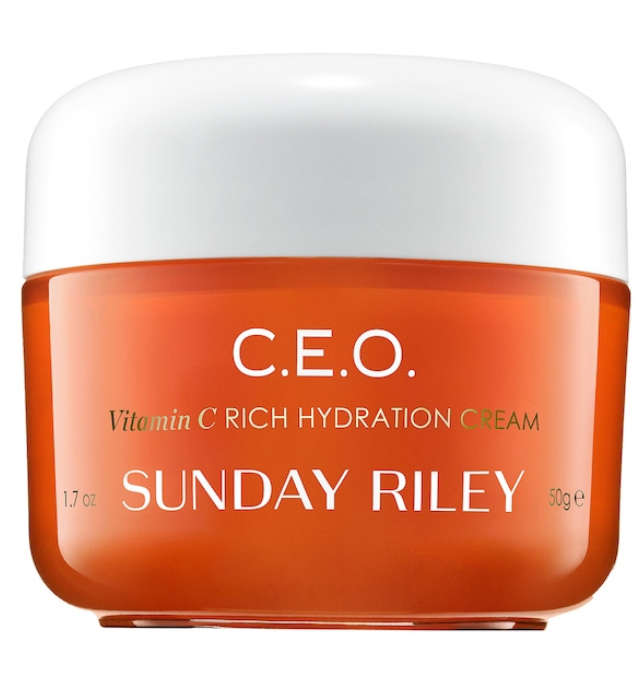 Sunday Riley C.E.O Vitamin C Rich Hydration Cream
Pick this hydrating moisturizing cream in your daily routine to incorporate potent vitamin C that hydrates the skin while fighting signs of aging. It is suitable for all skin types.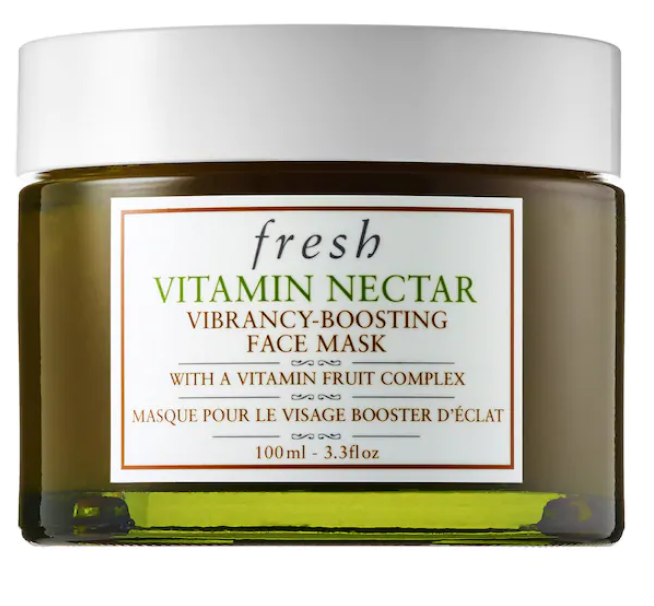 Fresh Vitamin C Glow Face Mask
This face mask is made up of real crushed citrus fruits. It is all you need to achieve radiant-looking skin in just one application. Pick this to banish any dullness or unevenness on your face.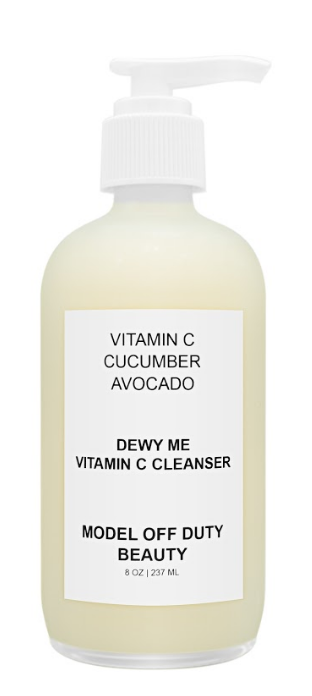 Model Off Duty Beauty Dewy Me Vitamin C Cleanser
The Dewy Me Vitamin C Cleanser is filled with the powers of vitamin C, vitamin B, avocado oil, and cucumber. It is a gel-based cleanser that cleanses your skin without stealing any essential oils. Pick this clean beauty product for brighter and clarified skin.
Up Next: These 15 exfoliators are all you need for a glowing skin