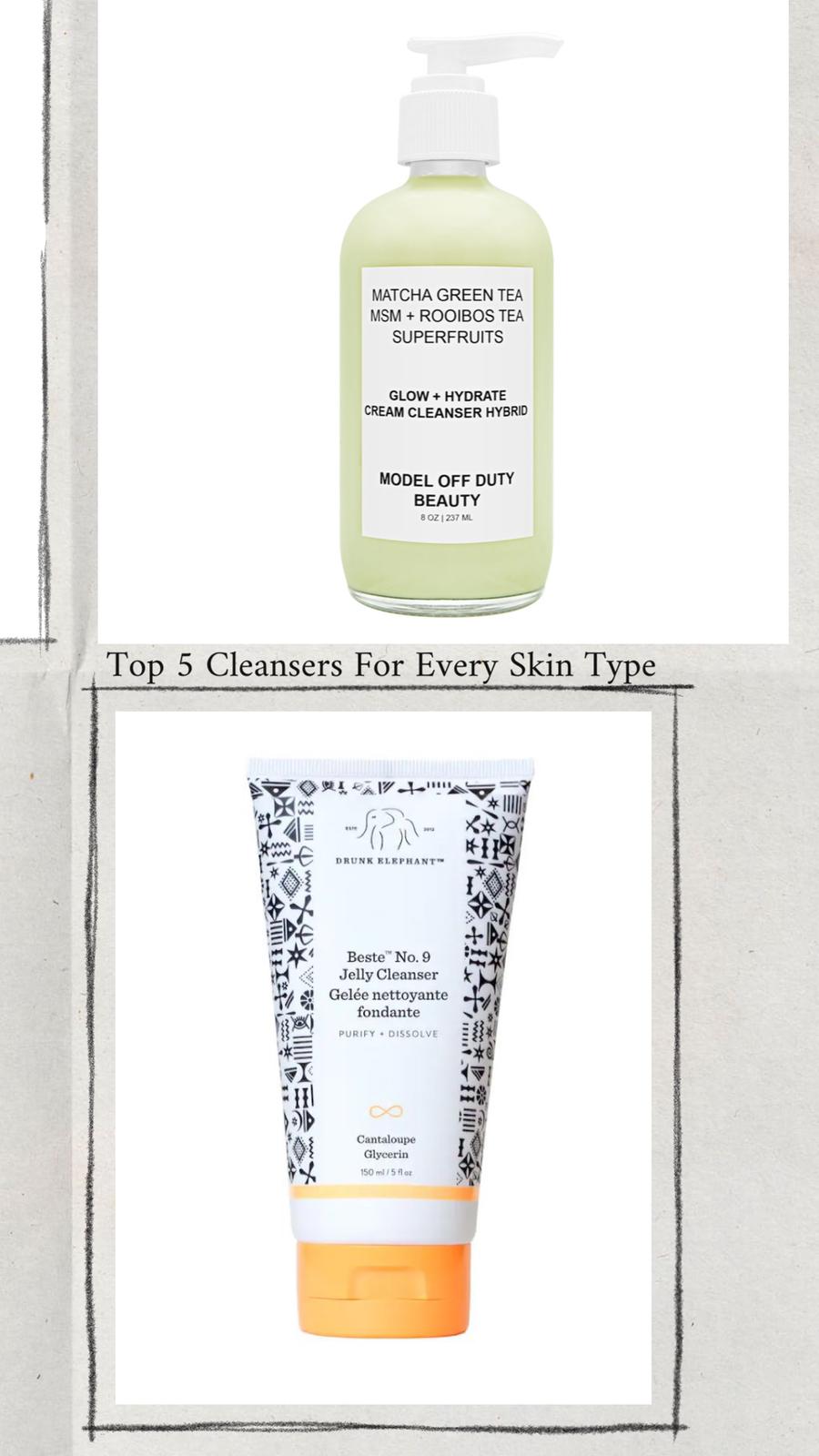 We are all aware of the different skin types that exist- normal, dry, oily, and combination skin. Each skin type requires a certain level of care and routine. If your work requires you to stay out for long periods, your skin will be exposed to environmental elements. When these pollutants collect on your skin, it clogs your pores, which can lead to excessively oily skin or breakouts. As the seasons change, skin concerns differ as well. With winter comes dry skin that can feel like sandpaper if not taken care of properly.
For every season and reason, cleansers are a must-have in your skincare routine. This is what clears your skin of all the impurities of the day, leaving it hydrated and fresh. There's no denying that everyone loves this feeling, which is why we've listed 5 top cleansers for different skin types and concerns that better make it to your shelf.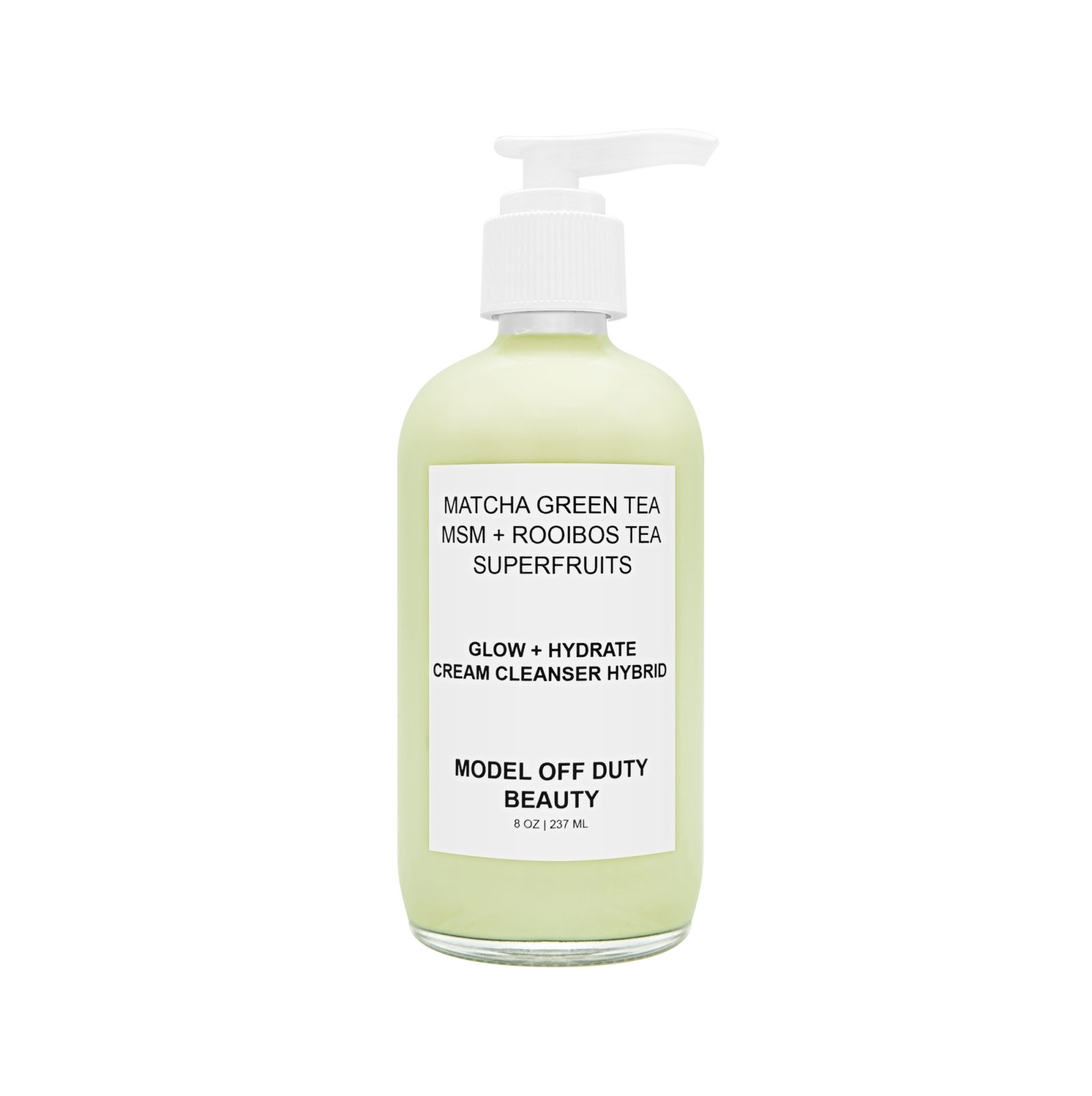 Model Off Duty Beauty Glow + Hydrate Cream Cleanser
Dry skin usually comes around when the chill sets in. And if you're prone to it, investing in products meant specifically to treat dry skin is a must. Here's one that will surely do wonders on your skin. A gentle daily cream cleanser formulated with a careful selection of ingredients gives a thorough cleanse while ensuring that your skin remains moist and hydrated. It also minimizes the signs of aging and supports collagen production.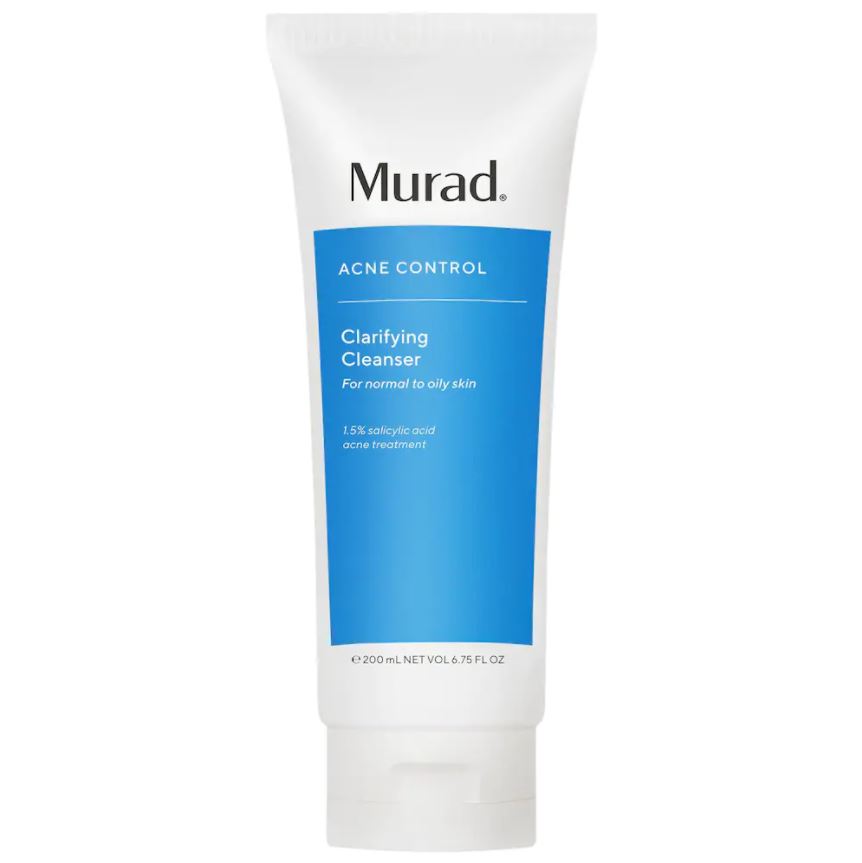 Murad Acne Control Clarifying Cleanser
Nobody likes acne, especially when it's the unwelcome guest that shows up when you have a big day or night planned. Having to deal with acne-prone skin daily means expecting the unexpected at all times. Using a powerful cleanser with two types of salicylic acid helps dissolve the excess oil that clogs pores and prevents breakouts. It also clears existing blemishes and even prevents maskne.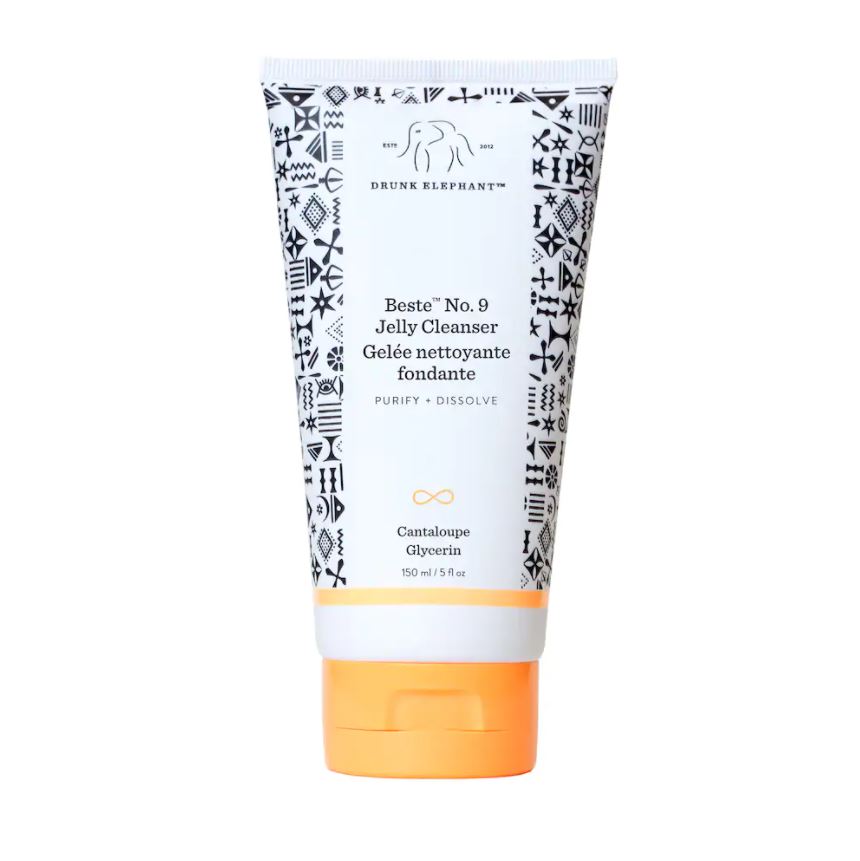 Drunk Elephant Beste™ No. 9 Jelly Cleanser
Oily skin can be caused by several factors like your environment, exposure to certain elements, and excessive use of heavy makeup. This gentle, lightweight gel cleanser is here to ensure that all the excess grime and grease is taken care of immediately, leaving your skin healthy and hydrated. It is also rich in antioxidants that soothe your skin and prevent any kind of irritation.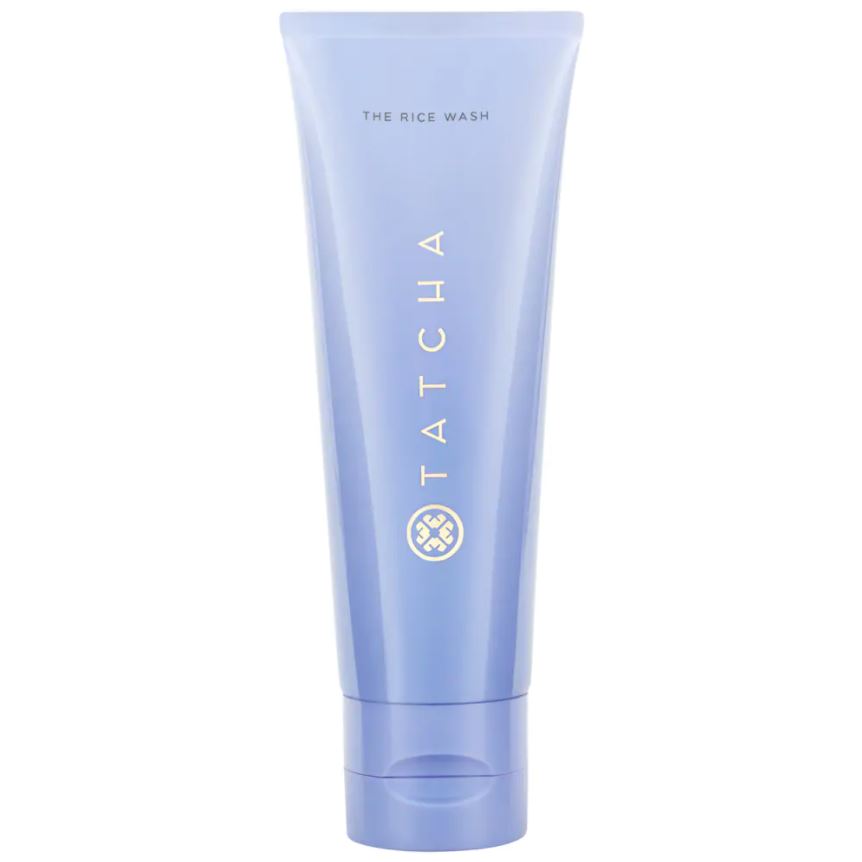 Tatcha The Rice Wash Skin-Softening Cleanser
With combination skin, your routine will change with every season. But having a cleanser you can rely on, no matter what the season may be, will really keep you and your skin at peace. This pH-neutral, daily cream cleanser will work its magic no matter what the season is. It washes away the impurities that your skin is exposed to, leaving it hydrated and visibly healthier.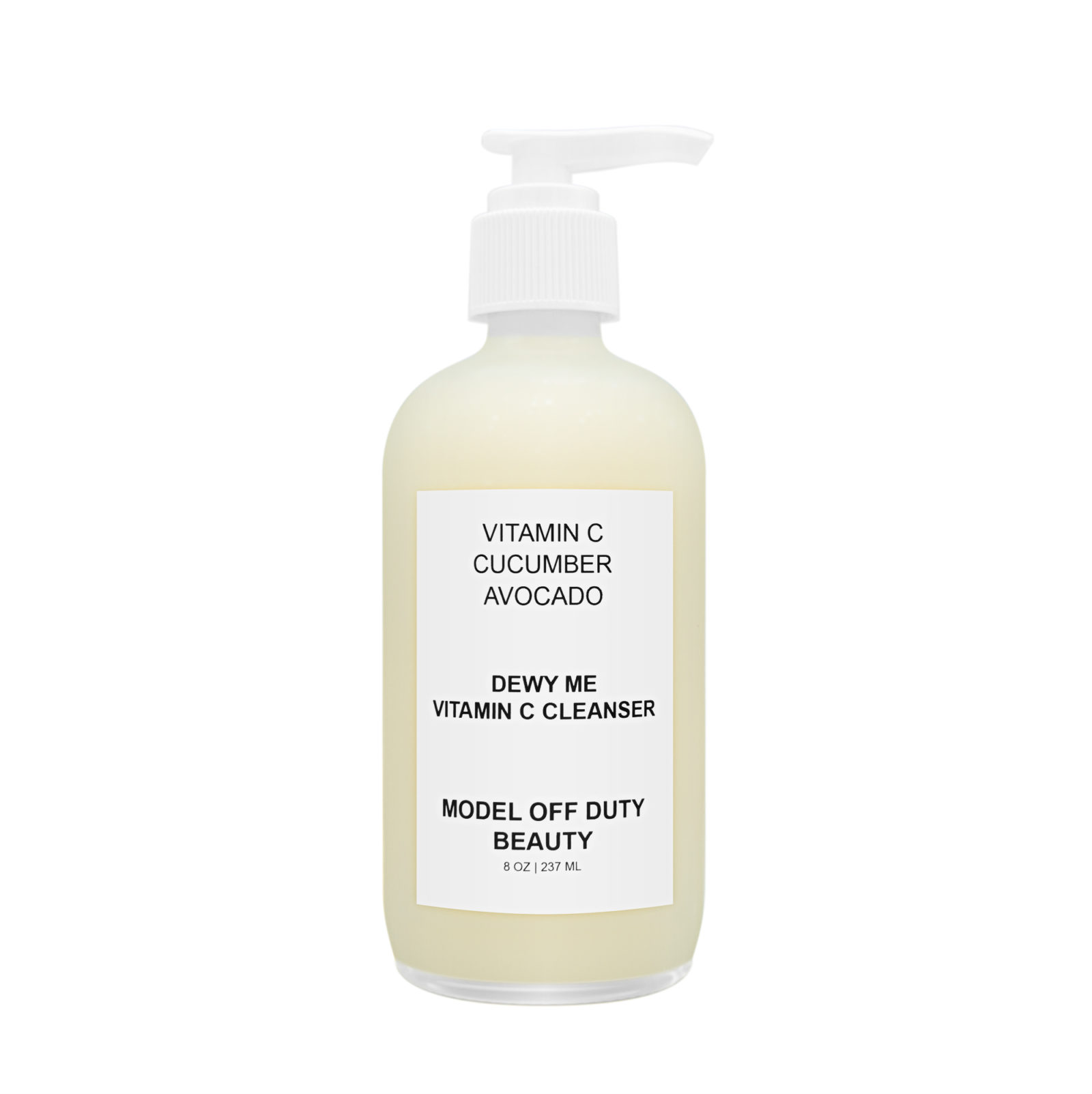 Model Off Duty Beauty Dewy Me Vitamin C Cleanser
Vitamin C infused products are great in anti-aging treatment, and this gel cleanser for different skin types is a definite must-have in that case. With the help of Vitamin C, the production of collagen is stimulated which reduces the appearance of fine lines and wrinkles. The selection of ingredients has added benefits that lock in the moisture of your skin, keeping it soft and hydrated. It can even soothe and relieve puffy skin.