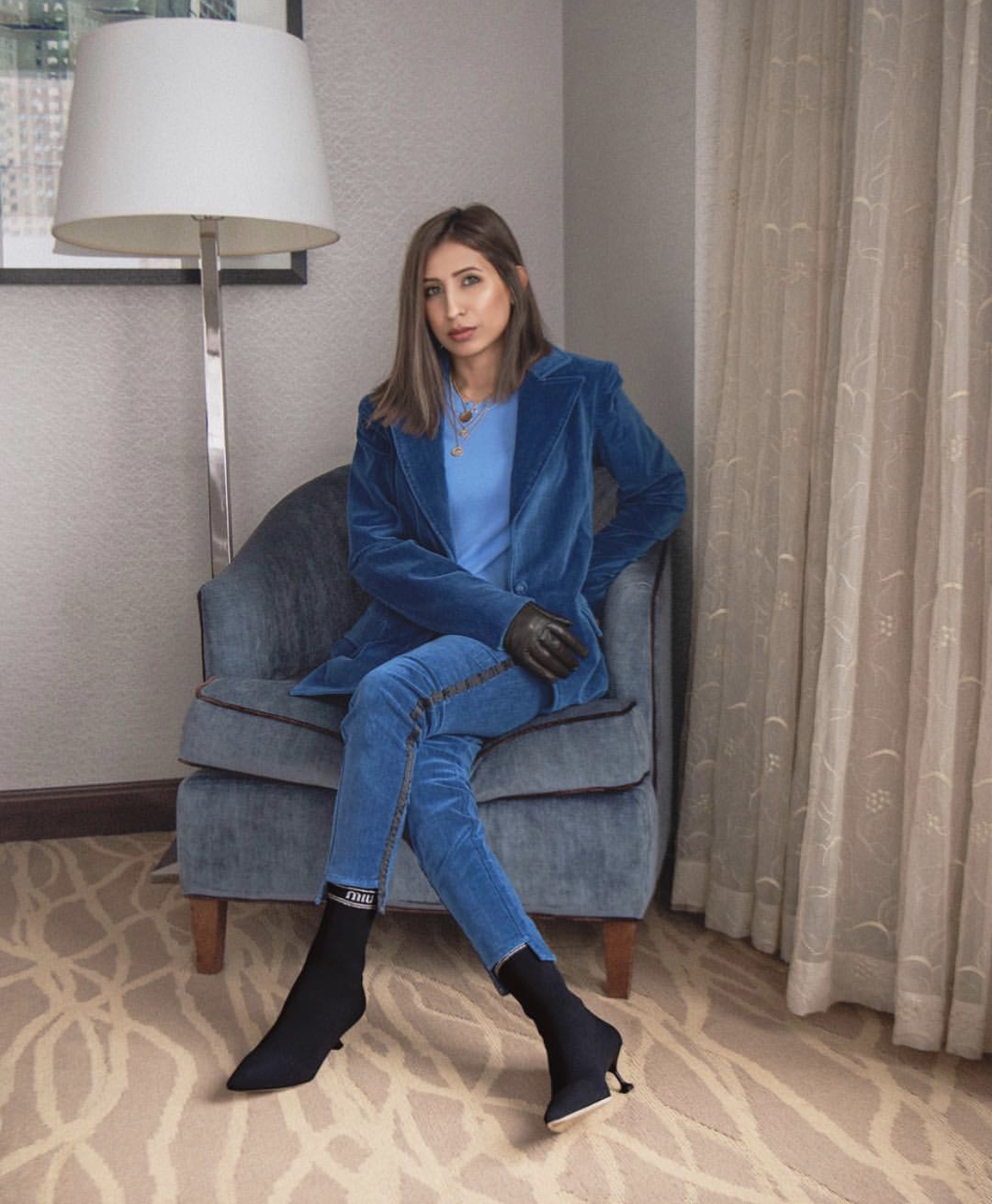 Before you head out to your fancy date or girl's night out, pause and take a good look at your ensemble. Is it missing a spark? If you want your outfits to channel your inner fashionista, then you have to accessorize. Many women wonder why their outfits just don't look as fabulous as their favorite Instagrammers; we challenge you to find a fashionista who doesn't employ accessories to her outfits.
We sometimes overlook accessories because we don't understand the value they add. But the fact is, a small element plays a big role in your final outfit. They were a vital part of everyday fashion even several decades ago. Just take old movies, for example, we see impeccably dressed women always clad in complementing accessories. So it's time to bring them back into the limelight. If your collection is outdated, then check out our picks to instantly revive your outfit. Whether you're drawn to a dainty necklace or a chic hat, get your hands on them right away.
Cashmere Lined Leather Touchscreen Gloves ($99.00) $59.40
Leather gloves are a great way to add elegance to an outfit. This gorgeous brown pair is the embodiment of sophistication. It is lined with buttery smooth cashmere that will keep your hands feeling cozy and warm all day.
Lennox 62mm Oversize Aviator Sunglasses ($495.00) $297.00
These oversized aviators have a sleek metal frame with distinctive tinted lenses that you need to add to your collection. They exude style and has a classy appeal.
4-Pack Adult Pleated Knit Face Masks ($20.00) $7.00
Masks are a necessity, but that doesn't mean we can't treat them like a chic accessory. Celebrities are switching up their masks to match their look for the day, and we are hopping on the bandwagon. Check out this pack of 4 knitted masks that are available at a great deal.
Soft Faux Leather Clutch ($99.00)
Luscious leather forms this gorgeous clutch that's accented with a stylish chain strap. Gathered bags are having a major moment in the fashion world, and this sleek option is an amazing way to wear the trend.
Chloe Adjustable Necklace ($75.00) $28.97
This versatile necklace is adjustable so you can wear it long or short to match any outfit. Its dainty profile is so classy and adds the right amount of sparkle to any boring look.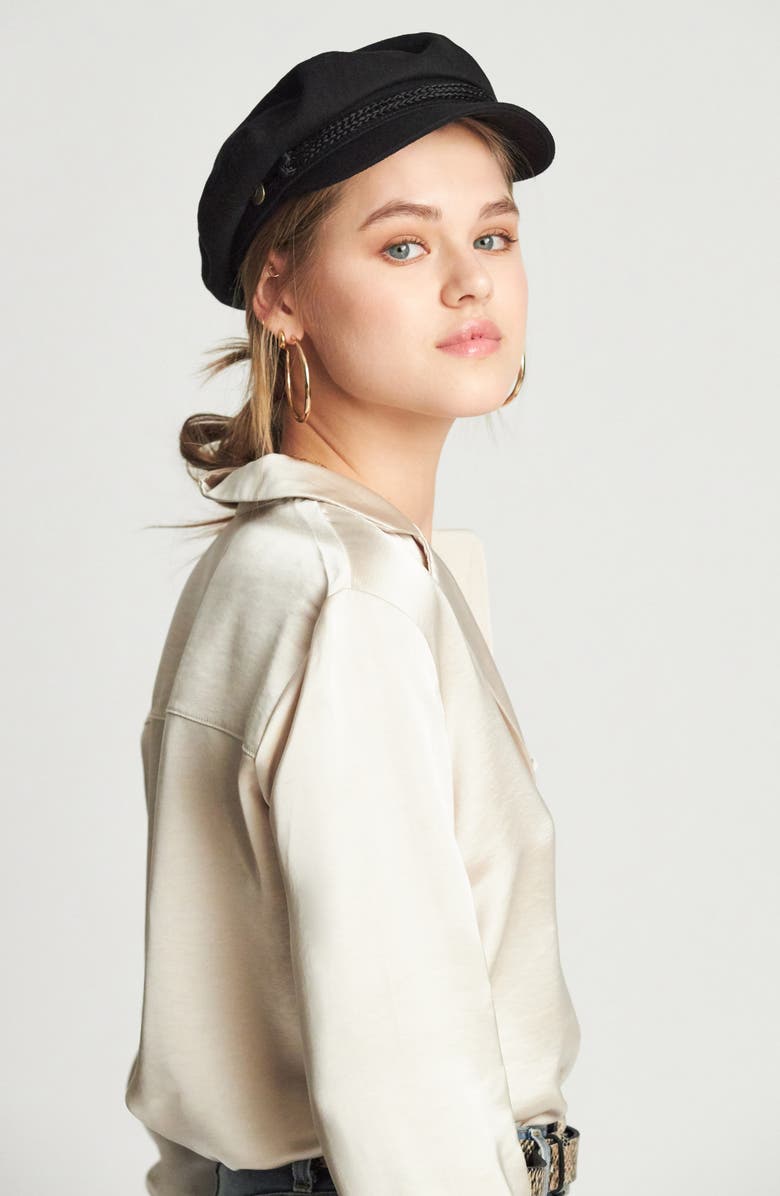 Fiddler Fisherman Cap ($45)
A headpiece is a great way to add allure to an outfit. This nautical-themed baker boy cap with braided detailing can add a snazzy finishing touch to any look.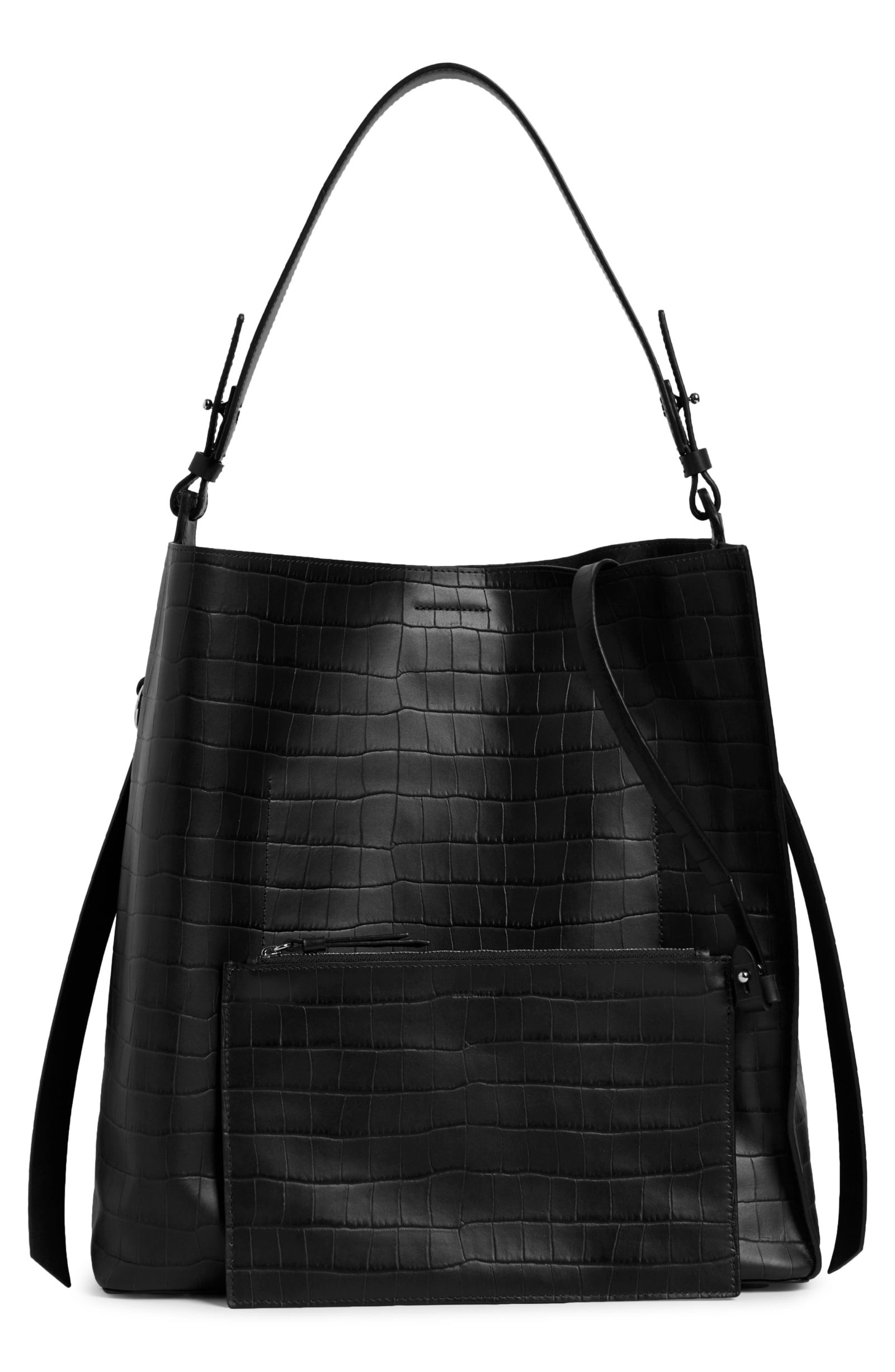 Polly Croc Embossed Leather North/South Tote with Removable Pouch ($399)
A black tote is a classic that will never go out of style. Everyone needs it in their collection. It's simple silhouette, and versatile color makes it a great option to pair with any outfit. Plus, its size makes it all the more convenient to carry everything you might need.
Duo Bracelet Watch, 40mm ($1,195.00) $836.50
This watch exudes elegance and adds the glam you need. It can amp up any dull look into a fabulous ensemble.
Graduated Hoop Earrings ($98.00) $39.20
Add these classic gold hoops to your everyday outfit to look more put together. It can elevate your style even further when paired with a matching gold necklace and layered rings.
Small Rey Leather Shoulder Bag ($325.00) $217.75
This distinctive bag with a cool shape is trendy and insanely chic. The neutral tone allows it to be paired with any outfit option.
Long Beaded Chain Necklace ($595.00) $398.65
Delicate gold chain that adds a subtle glow for a chic and elegant feel. Pair it with any outfit for a subtle charm.
Colorblock Eyelash Beanie ($10.00) $6.00
It doesn't get any cuter than this adorable pink and white beanie. The dual-tone and comfy knit makes it an extremely desirable pick for the winter.
Up Next: Upgrade Your 2021 Wardrobe With These Head-Turning Trends