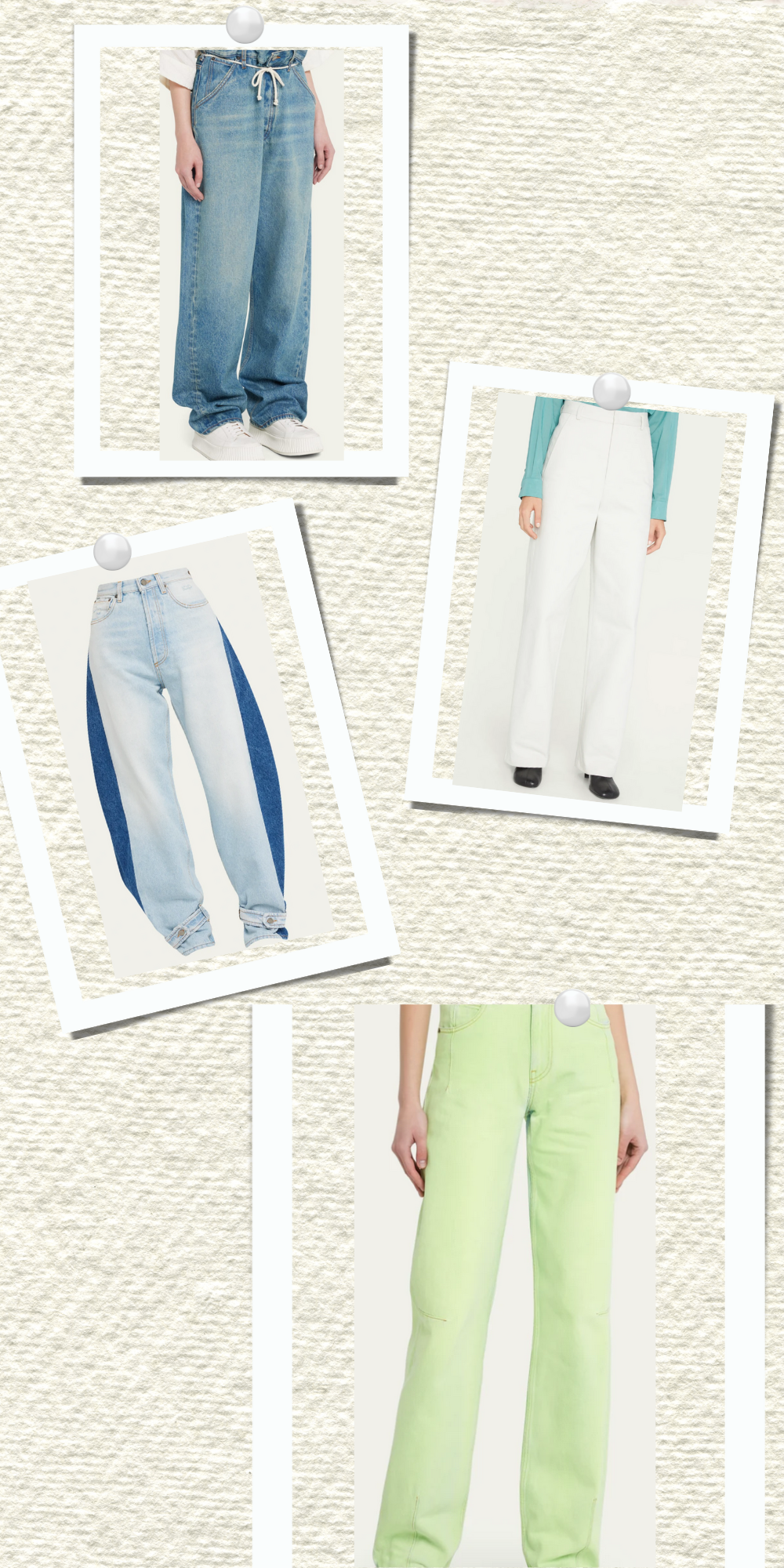 Let's get right to it: Denim jeans are an essential cornerstone of style for every fashionable individual. Pairing a quality set of denim jeans with anything ensures you'll never encounter a fashion blunder. Regardless of the style, length, or hue, denim jeans remain a timeless icon. However, discovering the pinnacle of denim excellence can prove to be quite a challenge. That's precisely why we've dedicated hours to scouring the internet and handpicking exceptional denim jeans from the Bergdorf Goodman Designer Sale 2023.
From distressed designs to ankle-length options, these jeans from Bergdorf Goodman are poised to effortlessly elevate your outfits. So, there's no need to delay any longer—continue scrolling to find the perfect fit for you.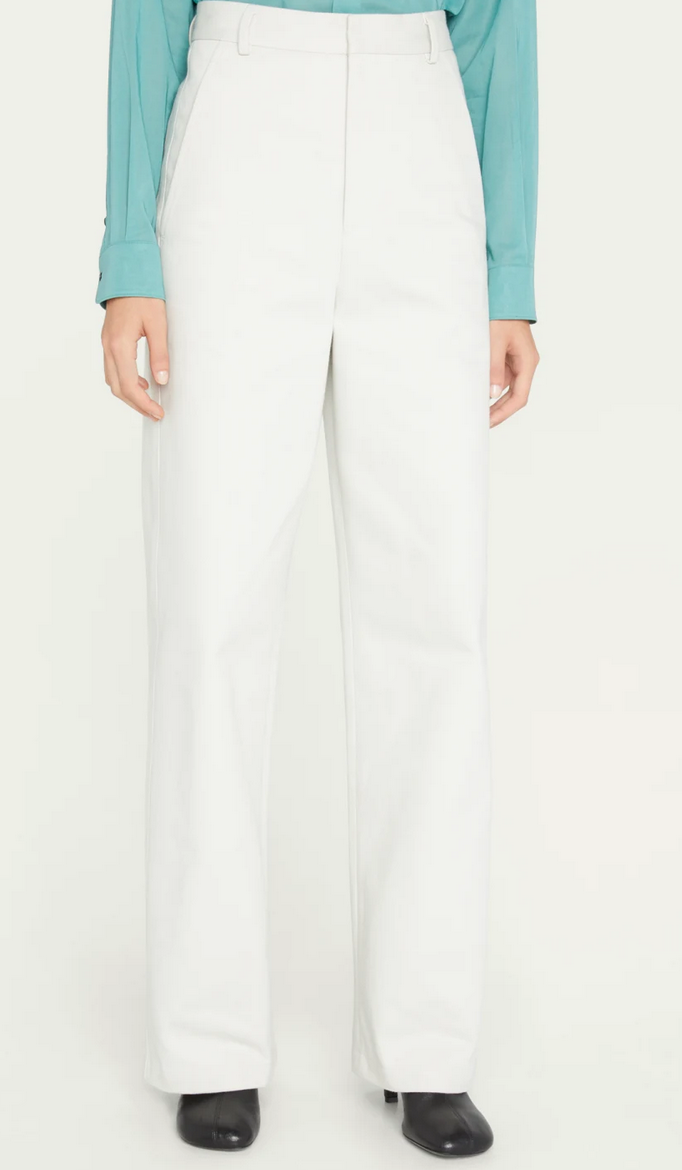 Straight-Leg Japanese Denim Pants($665.00) $199.00
A perfect white chic High rise side slip pocket; back flap button-through pockets straight legs jeans is a must-have.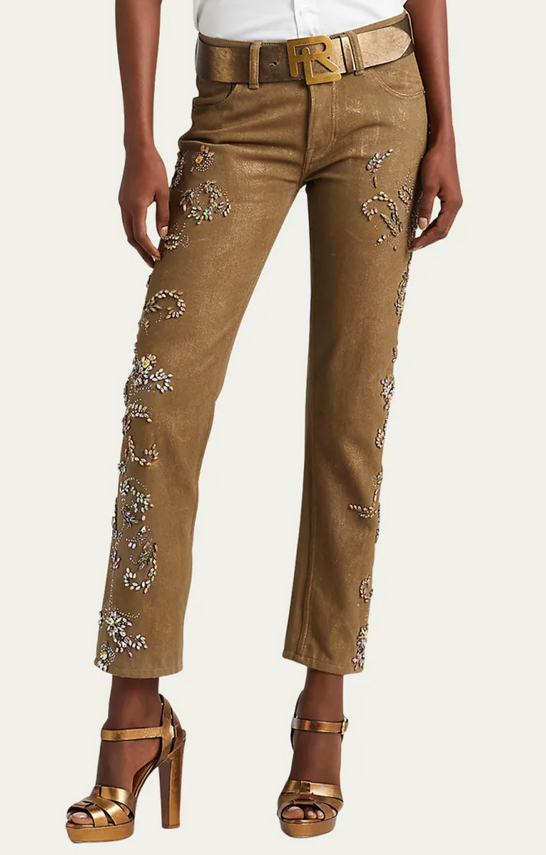 750 Crystal-Embellished Skinny-Leg Ankle Metallic Jeans($1,990.00) $597.00
These denim jeans feature metallic brush strokes and crystal embellishment with a mid-rise that sits high on the hip are such a cool one!
3. FORTELA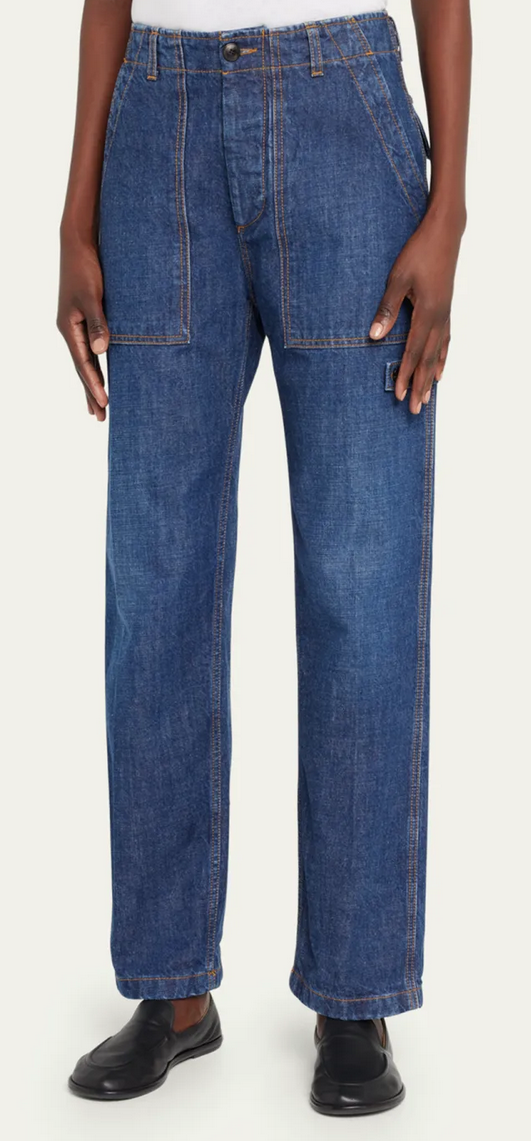 Jerry Straight-Leg Denim Pants($535.00) $160.00
These high-rise pieces of denim are perfect for everyday use.
4. L'Agence

Margot High-Rise Skinny Jeans($335.00) $100.00
Elevate your everyday style with these shiny high-rise jeans.
5. DARKPARK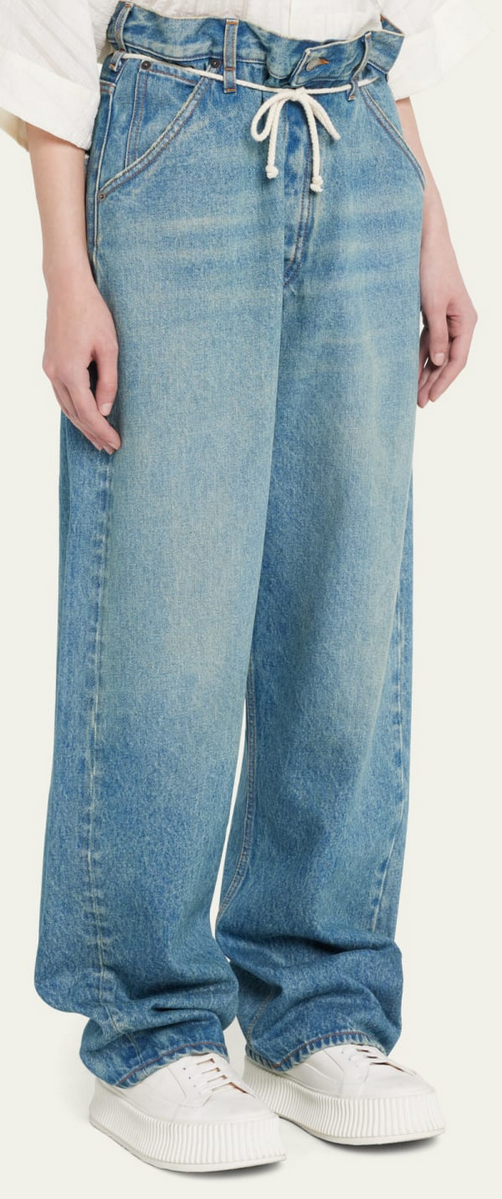 Iris Baggy Oversized Jeans($665.00) $199.00
These oversized jeans are trendy and so comfortable to carry.
6. MERYLL ROGGE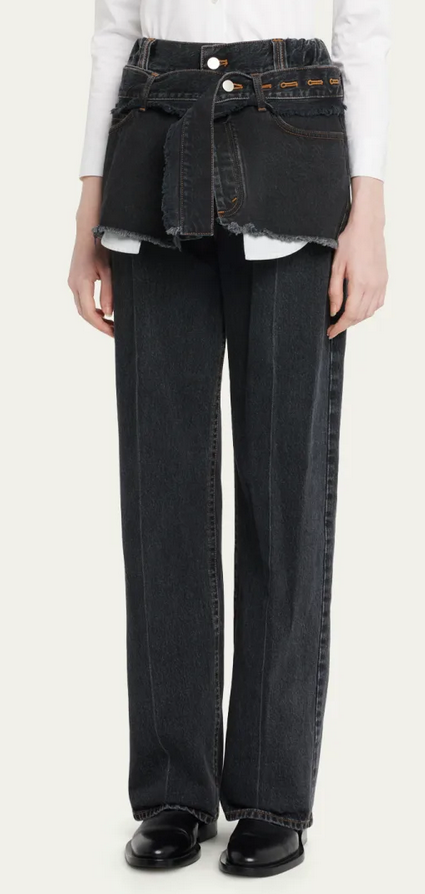 Straight-Leg Denim Pants with Waistpiece($1,496.00) $448.00
This straight-leg denim pant with denim pants with waist piece and belt detailing is absolutely a unique one for your collection.
7. CONNER IVES

Mariah Raw-Waist Abstract Denim Pants($540.00) $162.00
These abstract-designed denim pants are purely artistic.

Julia Straight-Leg Cuffed Jeans, White($499.00)
Classic high-rise jeans for office days.
9. DARKPARK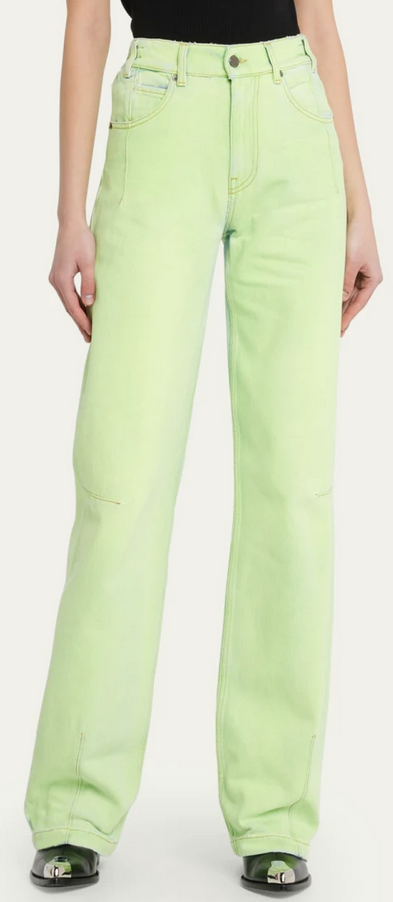 Lu High Rise Straight Jeans($560.00) $168.00
Loose-fit pieces of denim with seam detailing throughout are something we all need.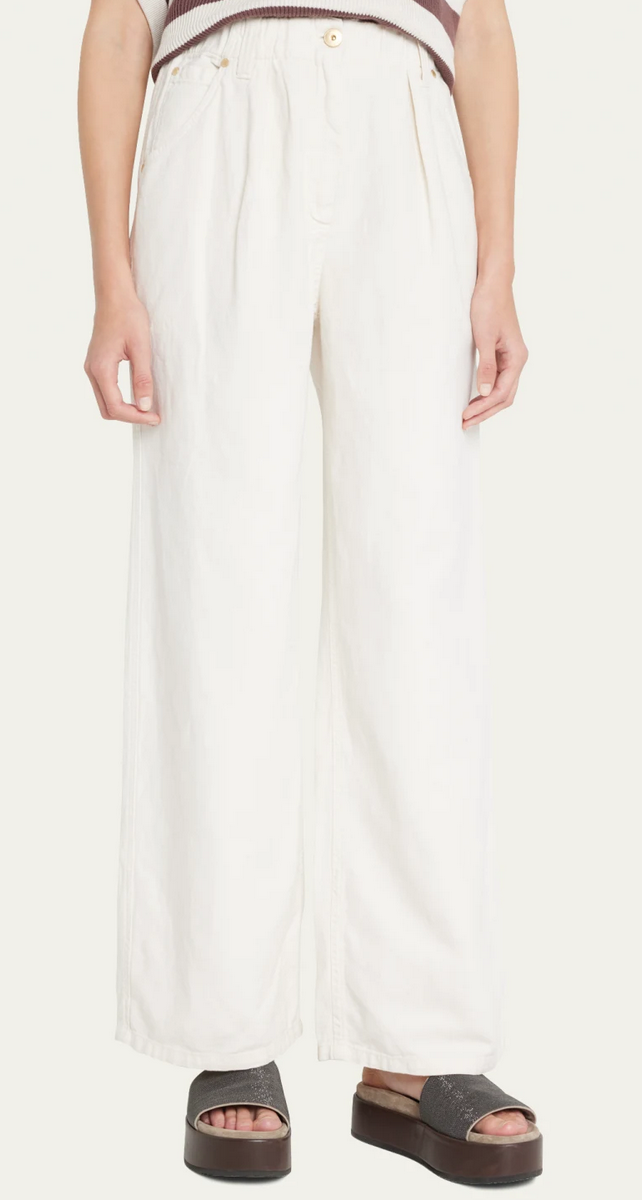 Elastic-Waist Garment Dye Pants($1,695.00) $508.00
These comfortable loose-fitting garment dye pants have a high rise and elastic waistbands.
11. DARKPARK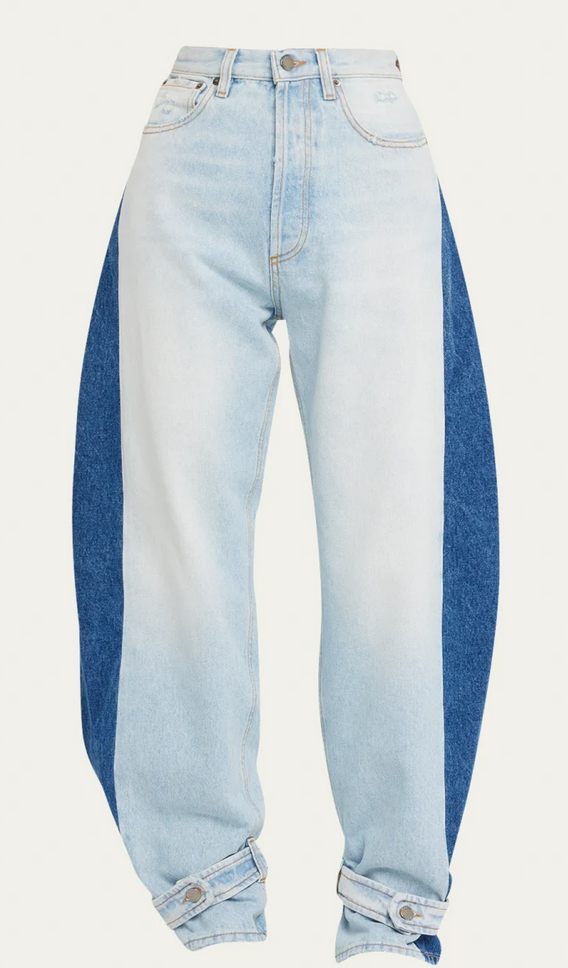 Laurene Duo-Tone Wide-Leg Jeans($635.00) $190.00
These exclusively designed wide-leg jeans feature duo-tone panelling in light and dark-wash denim.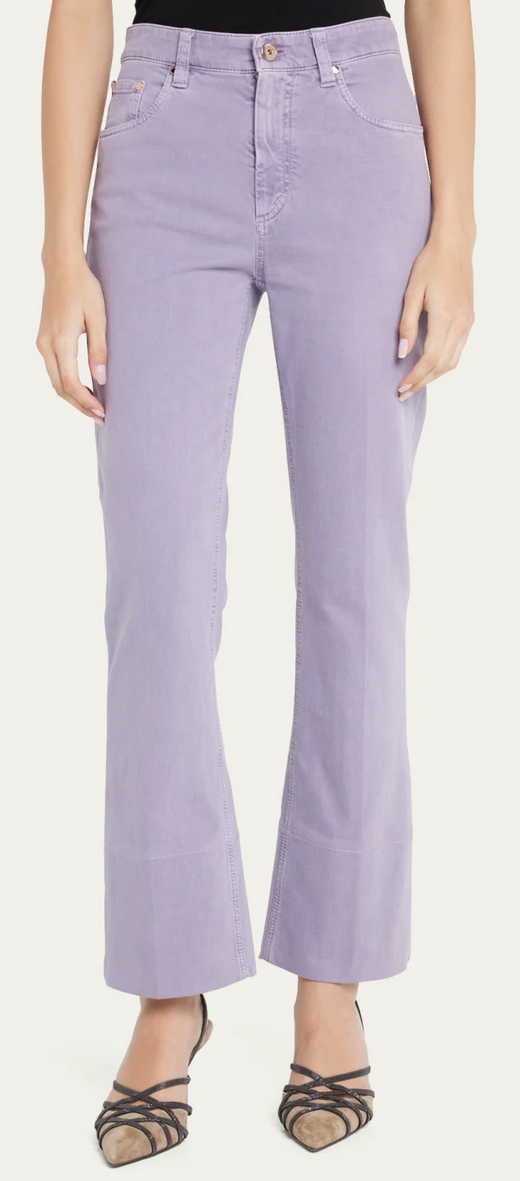 Garment-Dye Deep Cuffed Jeans($1,495.00) $448.00
These straight-leg dyed jeans with a deep cuff hem High rise and cropped ankle are made to match your smartness.

160 Paisley-Print Slim Skinny-Leg Jeans($1,990.00) $597.00
These high-rise jeans printed and hand-painted with an ombré paisley motif are a piece of art.
14. FRAME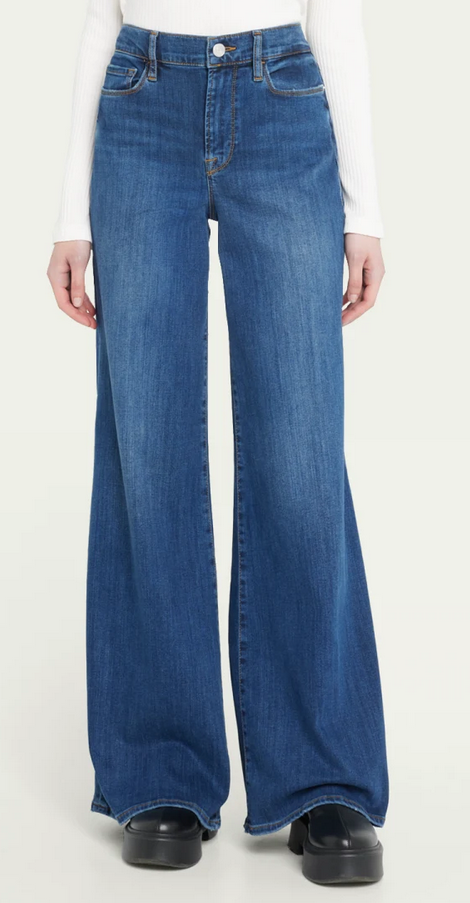 Le Palazzo High-Rise Wide Jeans($258.00) $77.00
Feel a palazzo-like comfort in these jeans.