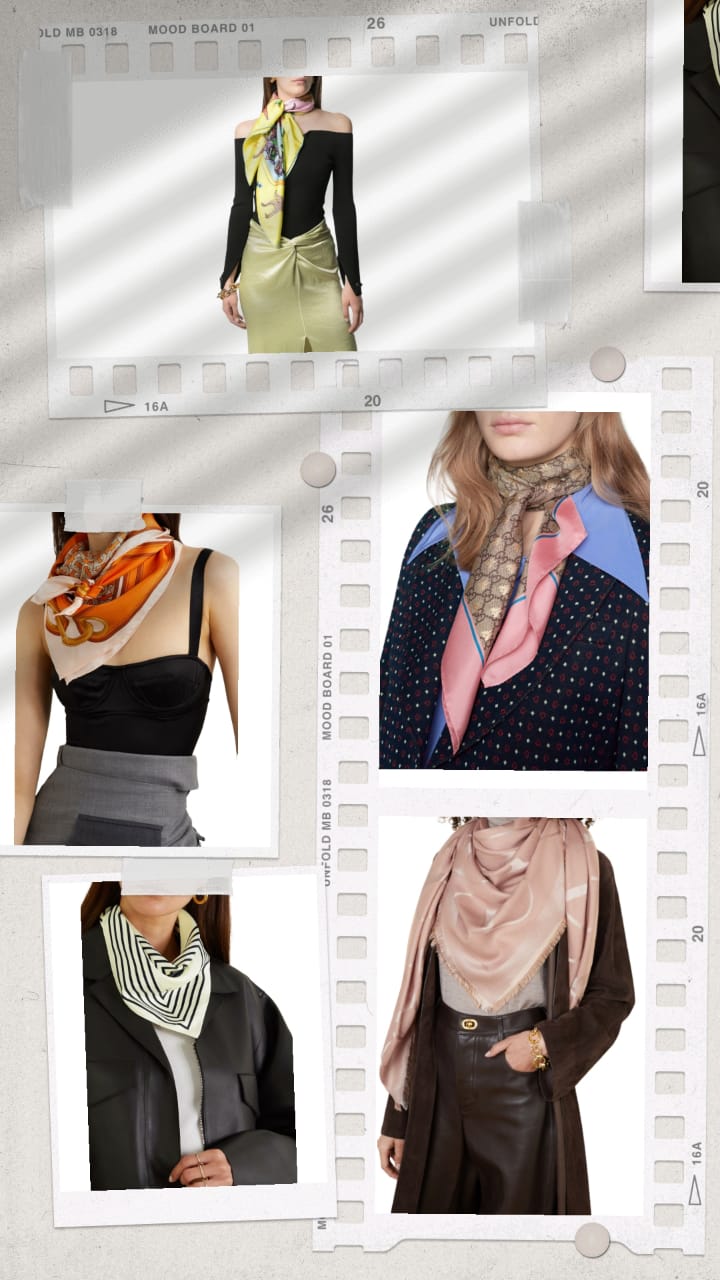 If there's one thing that can make any ensemble perfectly stunning, it's a silk scarf. The silk texture, the right print, and cutesy hues are the three things that define the perfect silk scarf. However, ticking these boxes isn't as easy a task as it sounds. So, we have sorted the task for you and assembled the most gorgeous silk scarves that will only work to add the 'extra' to your ordinary outfits.
The early 2000s fashion revival, silk scarves are again leading the major styling ideas, and we are super thrilled about it. Be it the one with a leopard print or the Gucci logo embossed one; we have created a super versatile list of 15 silk scarves that will never disappoint you. So, come on now, fashionistas, get rid of your fashion woes in the most effortless way possible with these unmissable scarves.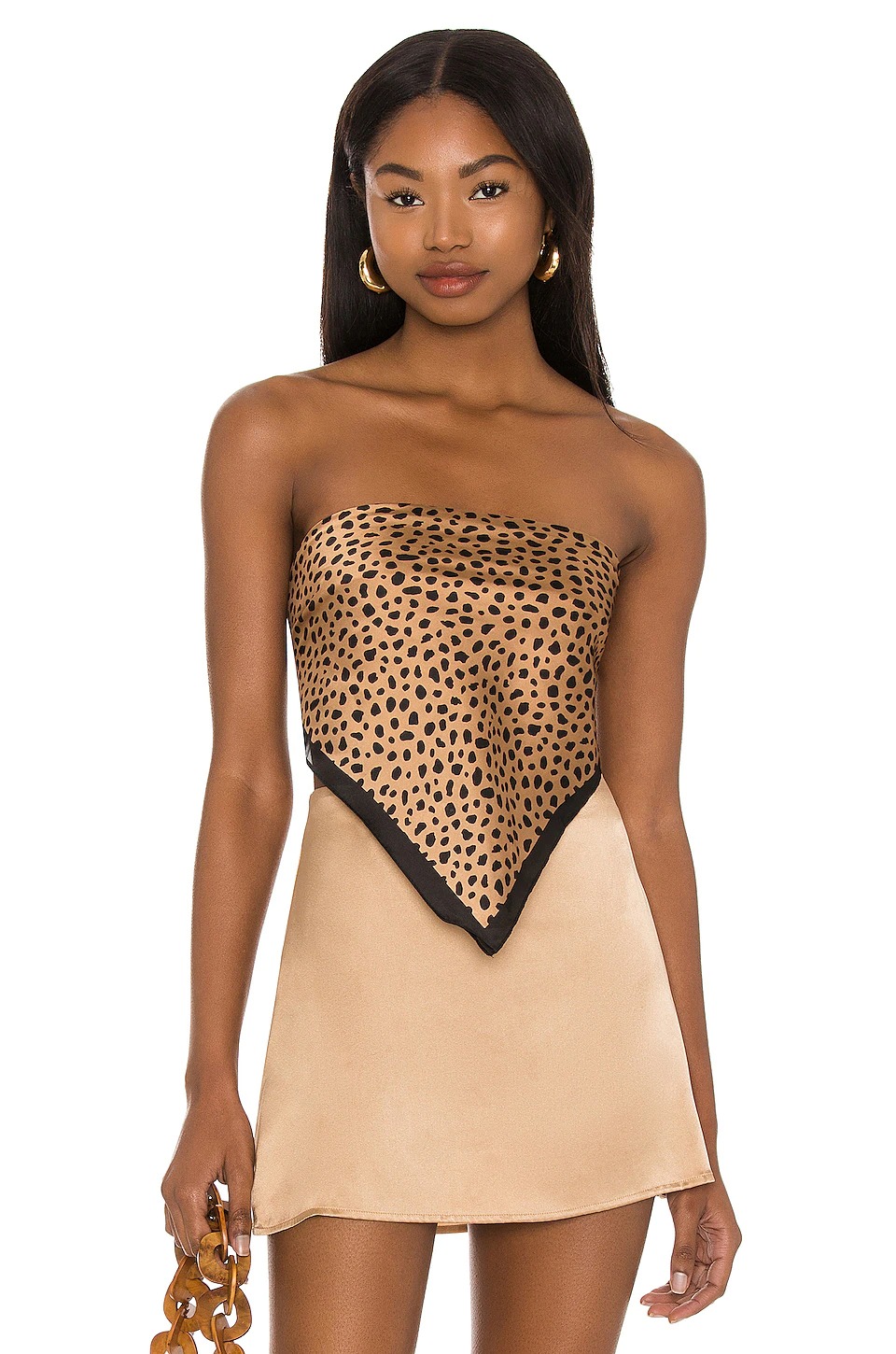 8 Other Reasons Silk Leopard Print Scarf ($44)
Be fierce, be wild, and stay stylish with this stunning silk scarf. The leopard print and soft silky feel of this scarf will make you fall in love with it.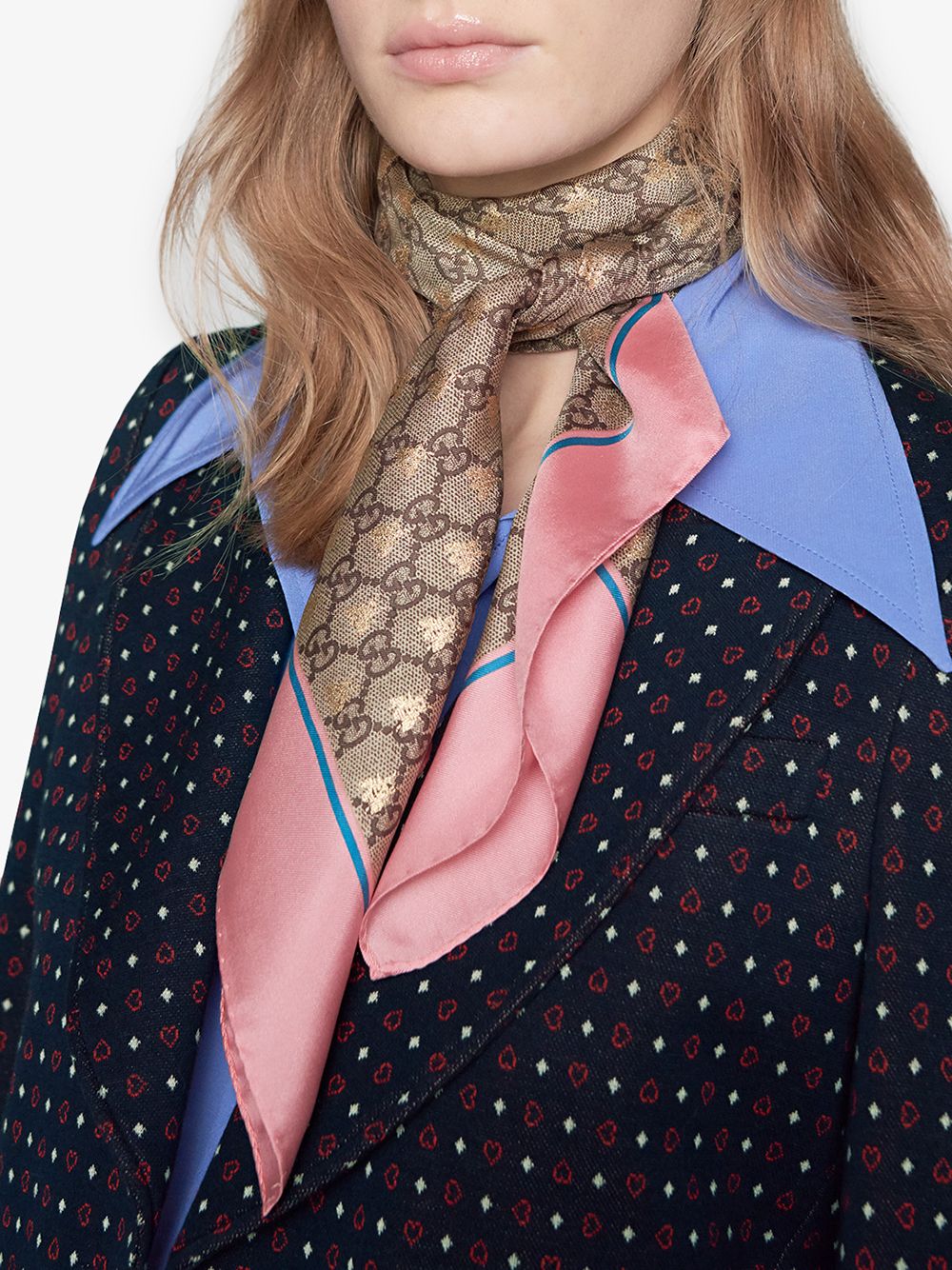 Gucci GG bees silk scarf ($495)
Let the elegant and vintage-inspired look of this scarf do all the fashion talking on your behalf. The Gucci logo with the pink and blue color combination on it will elevate the entire look of yours.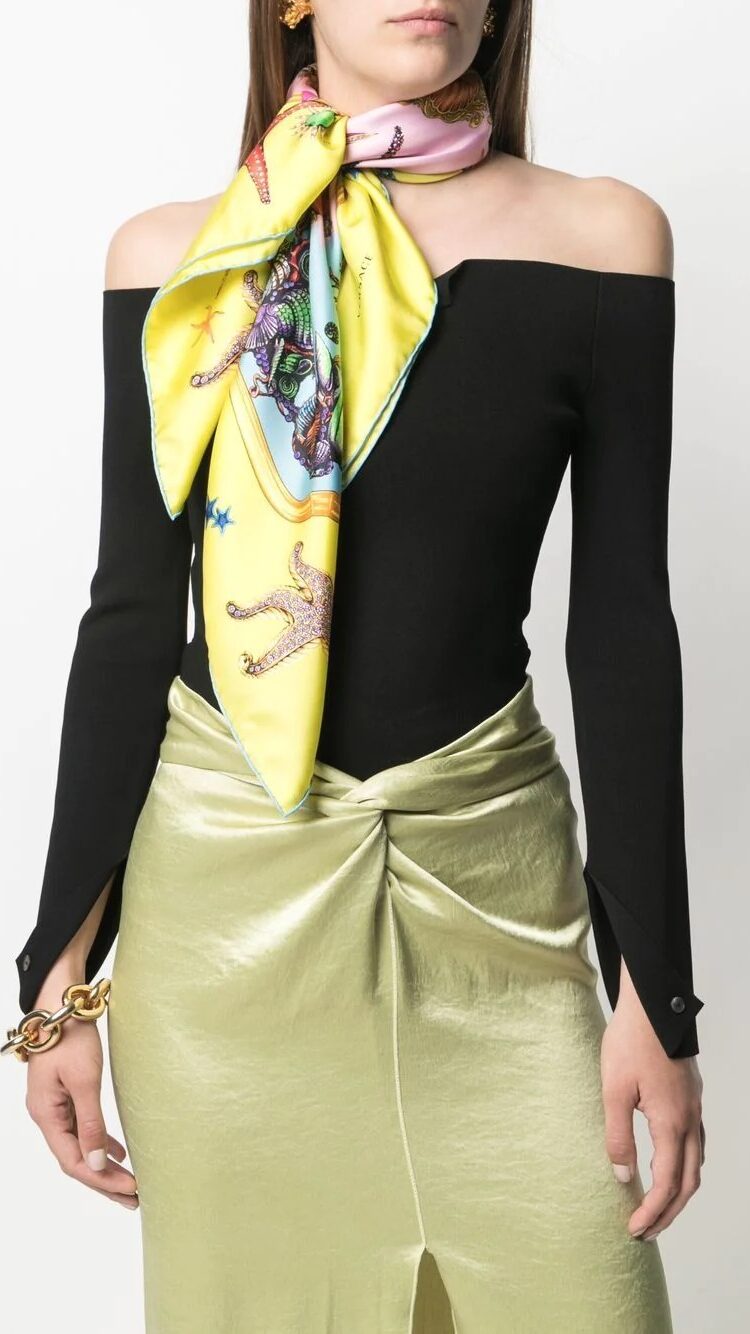 Versace Trésor de la Mer silk foulard ($495)
Make your outfit timelessly stunning and failsafe with this gorgeous silk scarf that we are head over heels in love with. The lemon yellow hue and super silky fabric of this scarf are worth the love.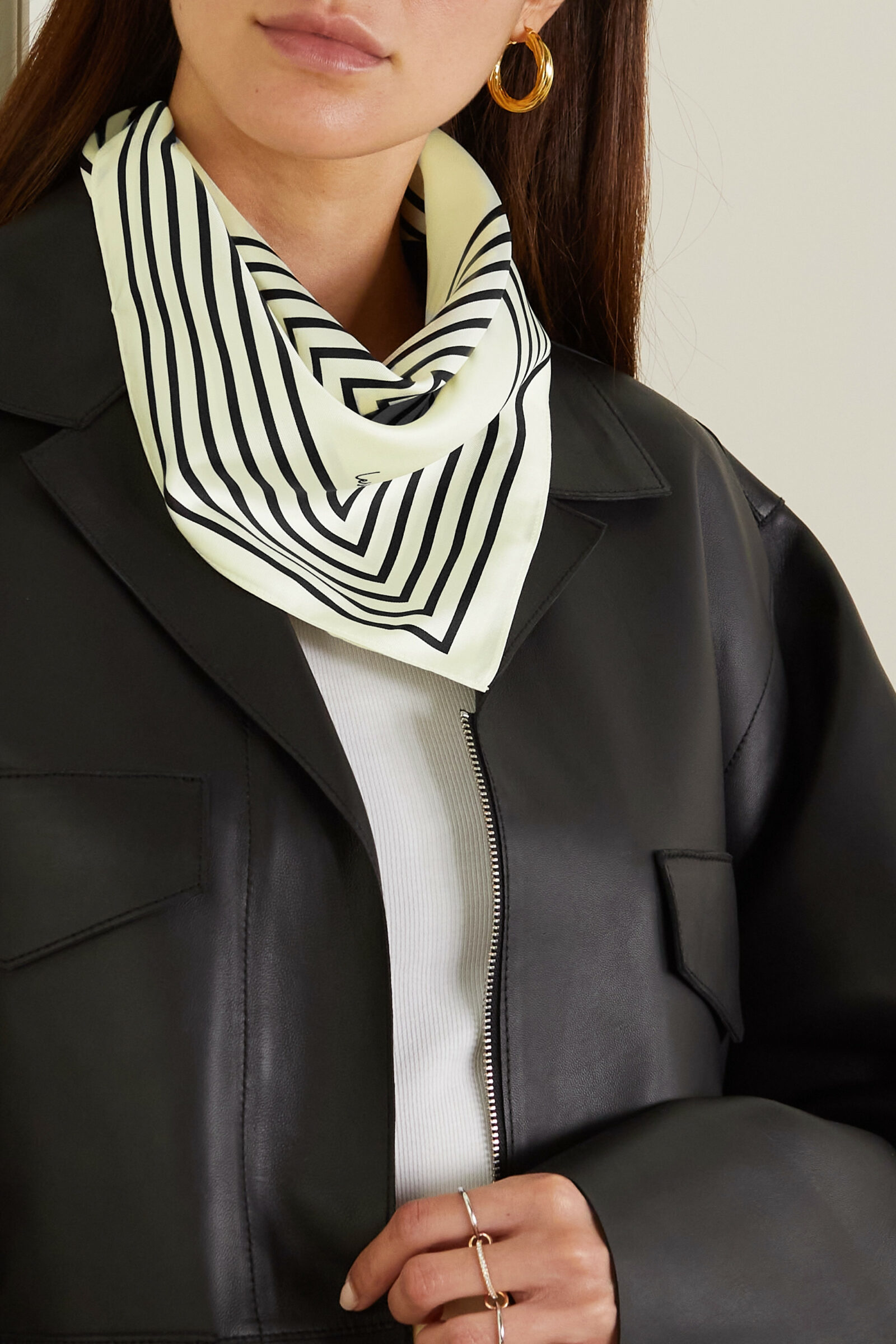 Lescarf No. 14 striped silk-twill scarf ($90)
Infuse chic contrast into your attire with this scarf that one just can't afford to miss. The blend of black and white makes this scarf perfect for monochrome outfits.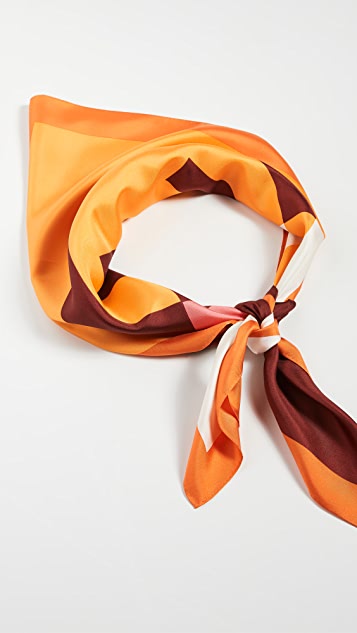 Tory Burch Colorblock Logo Silk Square Scarf ($158) $110.60
Add a vibrant and quirky twist to your look with this unmissable scarf that will never let you down. Rinsed in peculiar prints and vivid tones, we are definitely getting this one.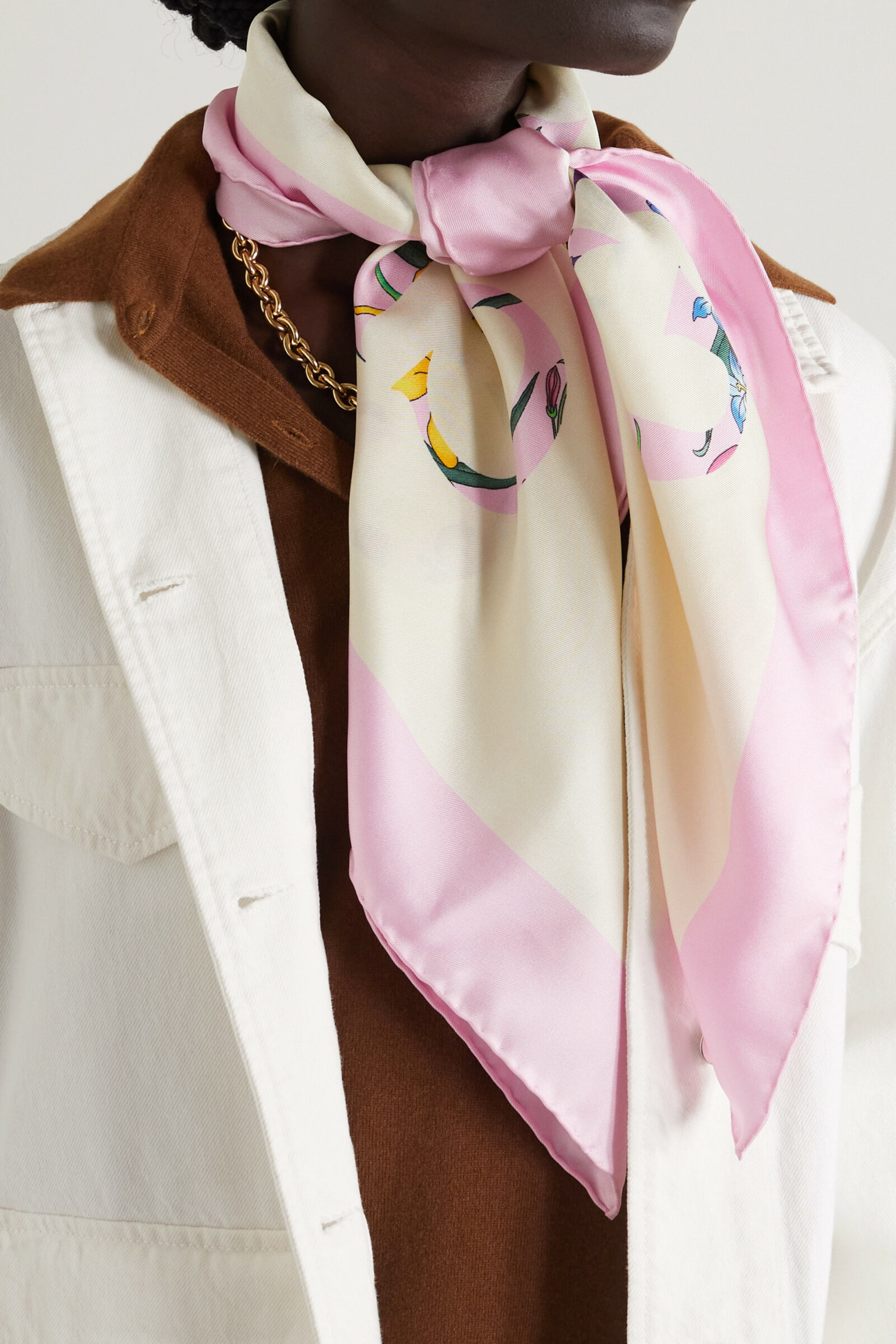 Gucci Printed silk-twill scarf ($495)
This floral yet aesthetically pleasing scarf is here to make dressing super fun and chic for you. The blush pink color and brand's name embossed on it look so swoon-worthy!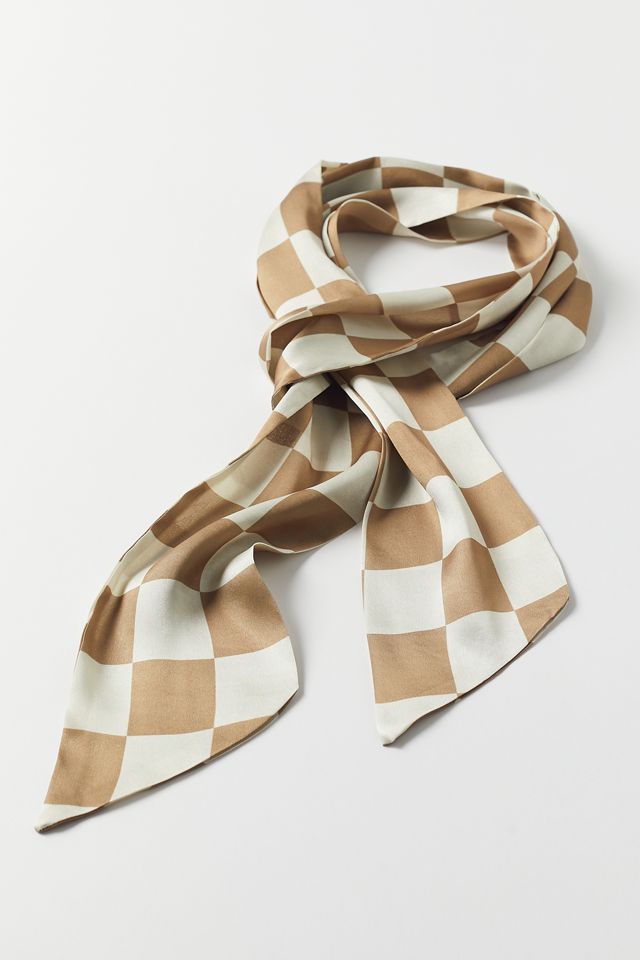 UO Silky Neck Scarf ($16)
Take the fashion values of your look to a whole new level of chicness by wearing this checked scarf. The elegant charm of this scarf is too stunning to be passed on.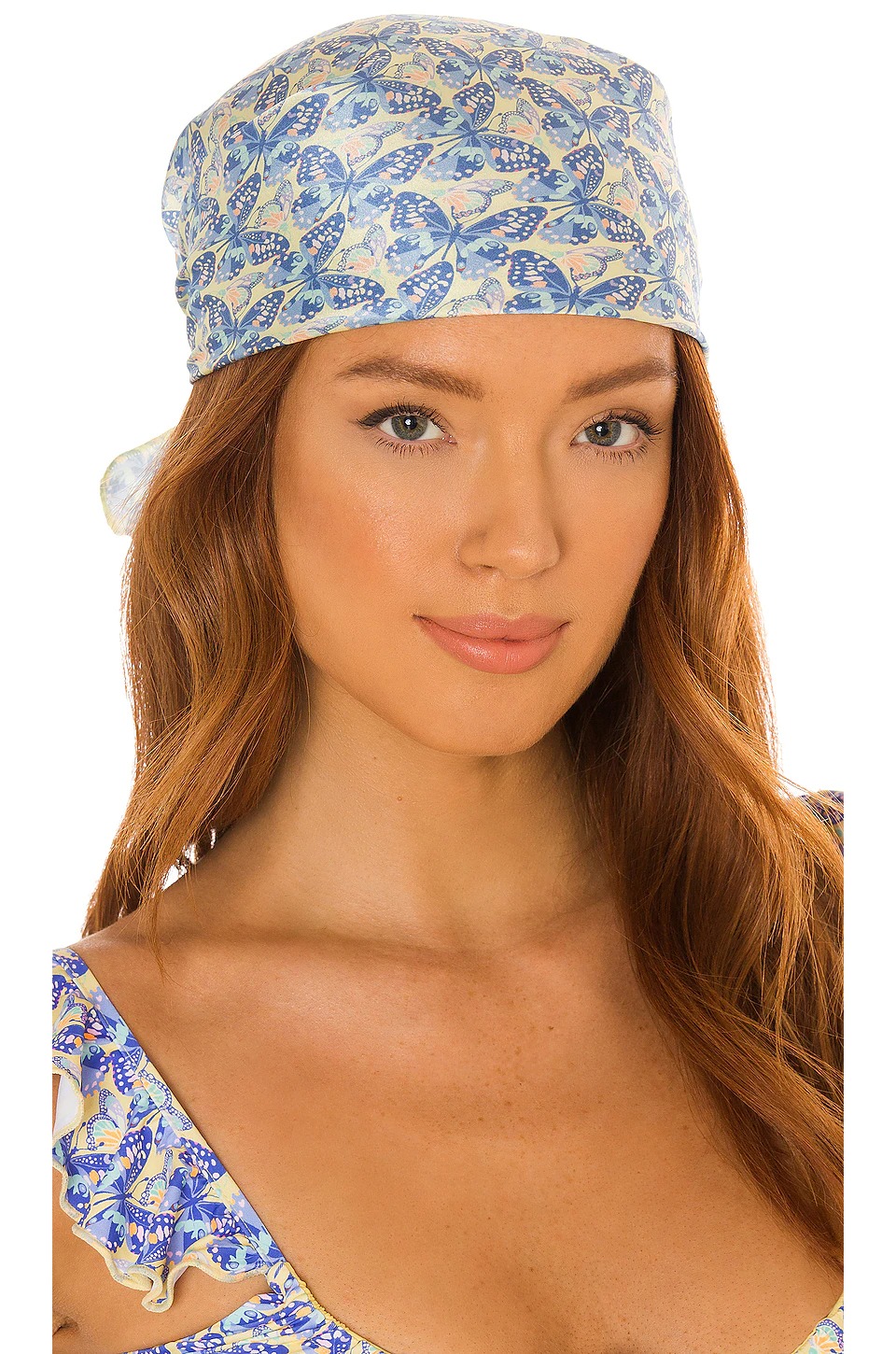 Frankies Bikinis Heidi Silk Headscarf ($105)
Embellish your look and transform the entire essence of your fashion sense by opting for this adorable silk scarf. Adorned in blue color and floral print, you'll never be fed up with this scarf.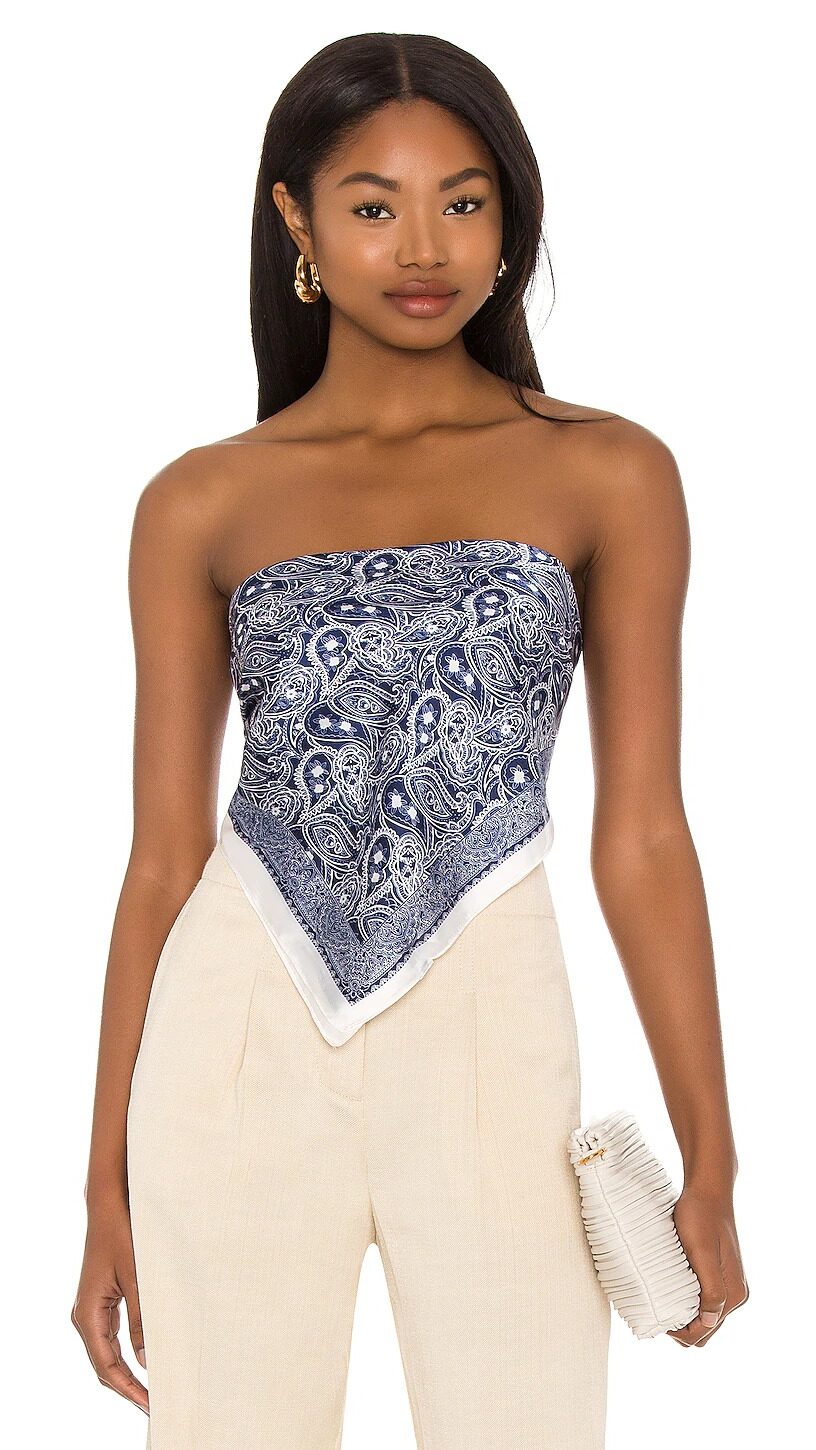 8 Other Reasons Silk Bandana Print Scarf ($44)
From headscarf to top to a random accessory, you can wear this scarf in so many ways, so there's no chance of you getting bored with it. The white and blue print on it makes it worth every single penny.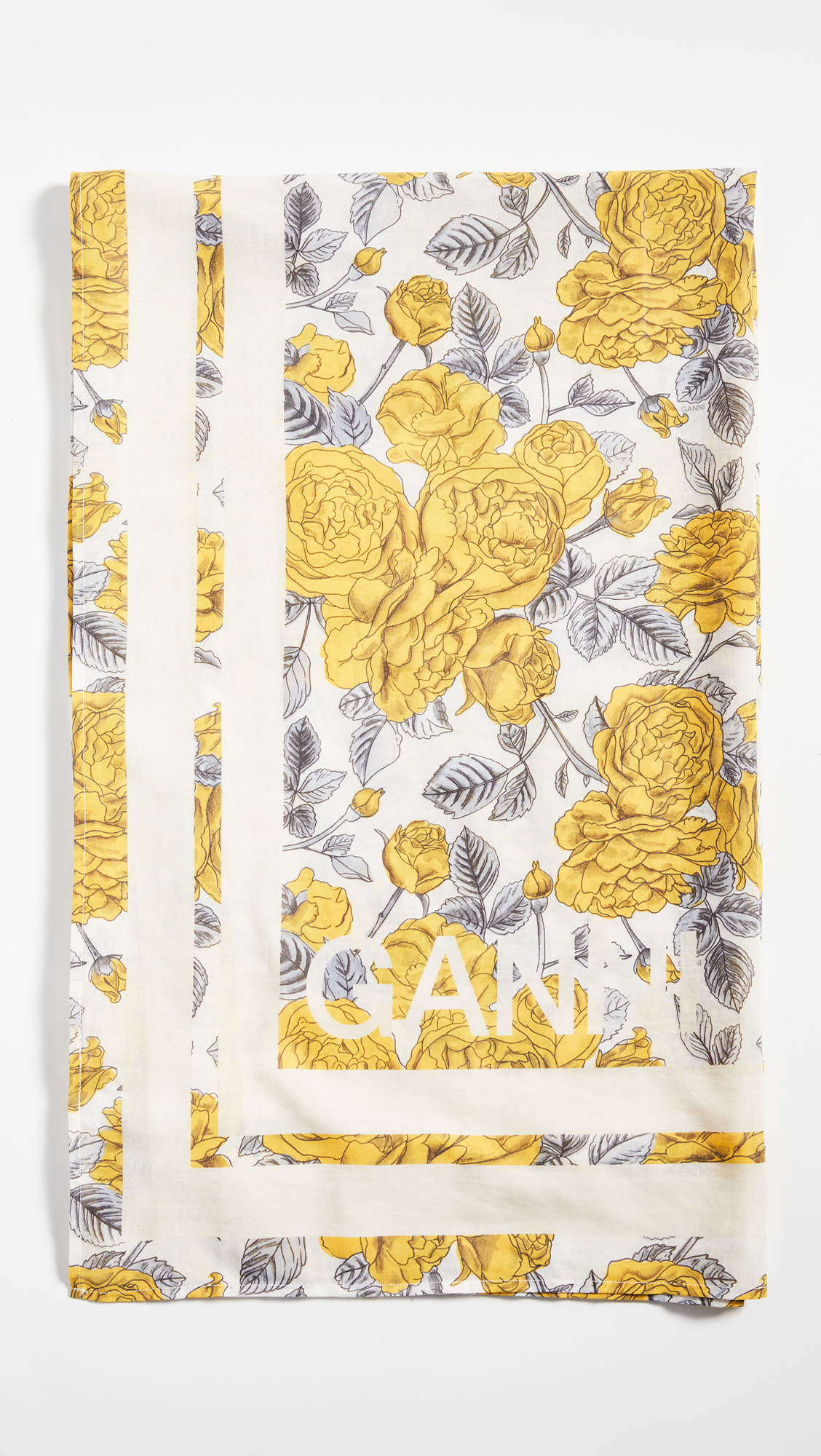 Ganni Light Cotton Scarf ($80.50–$115)
Let the floral print and sophisticated look of this scarf will do all the fashion talking for you.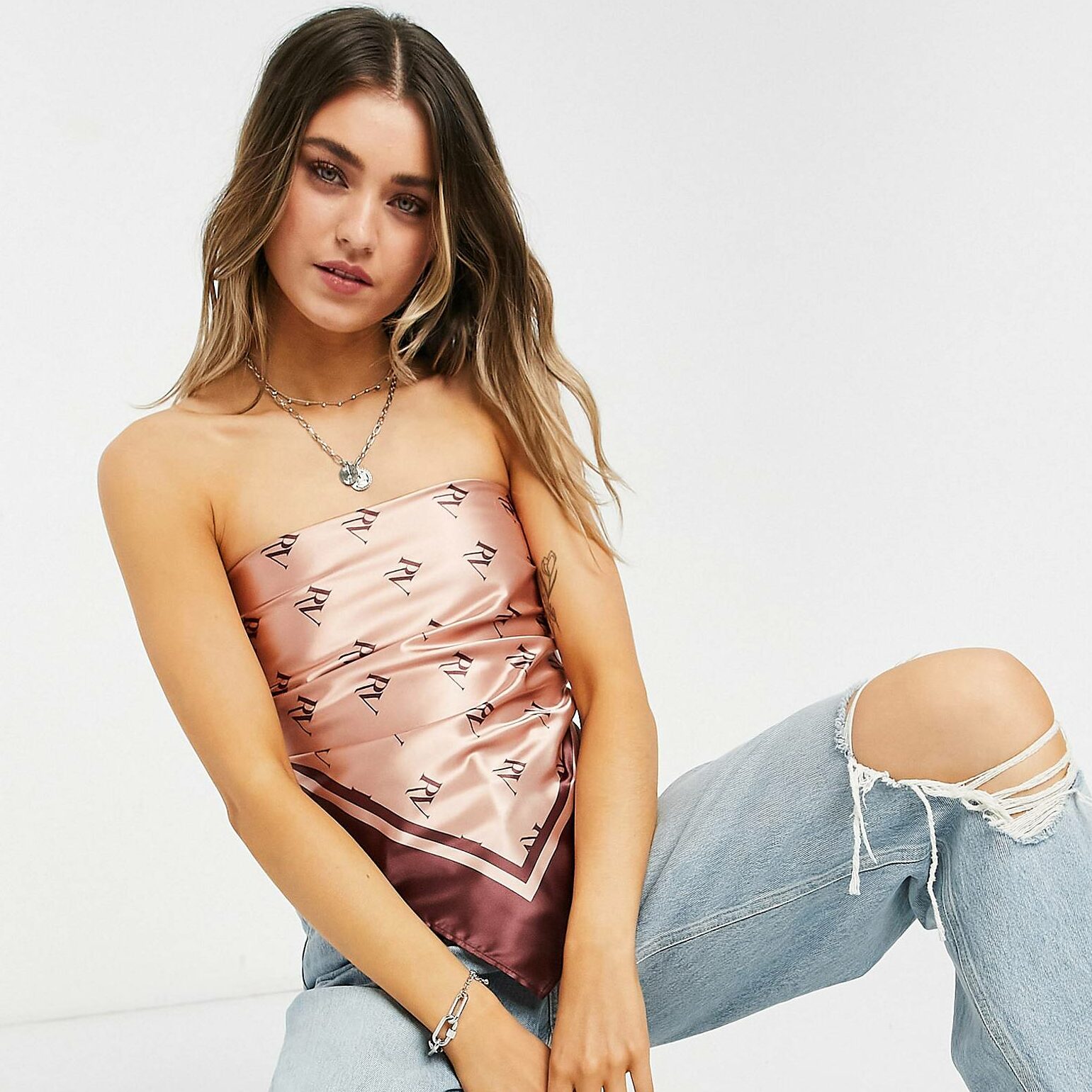 Asos Reclaimed Vintage Inspired multiway satin scarf ($23) $19.55
This satin silky scarf is soon going to be your new obsession. The rose pink color and opulent touch of this scarf will never let you down.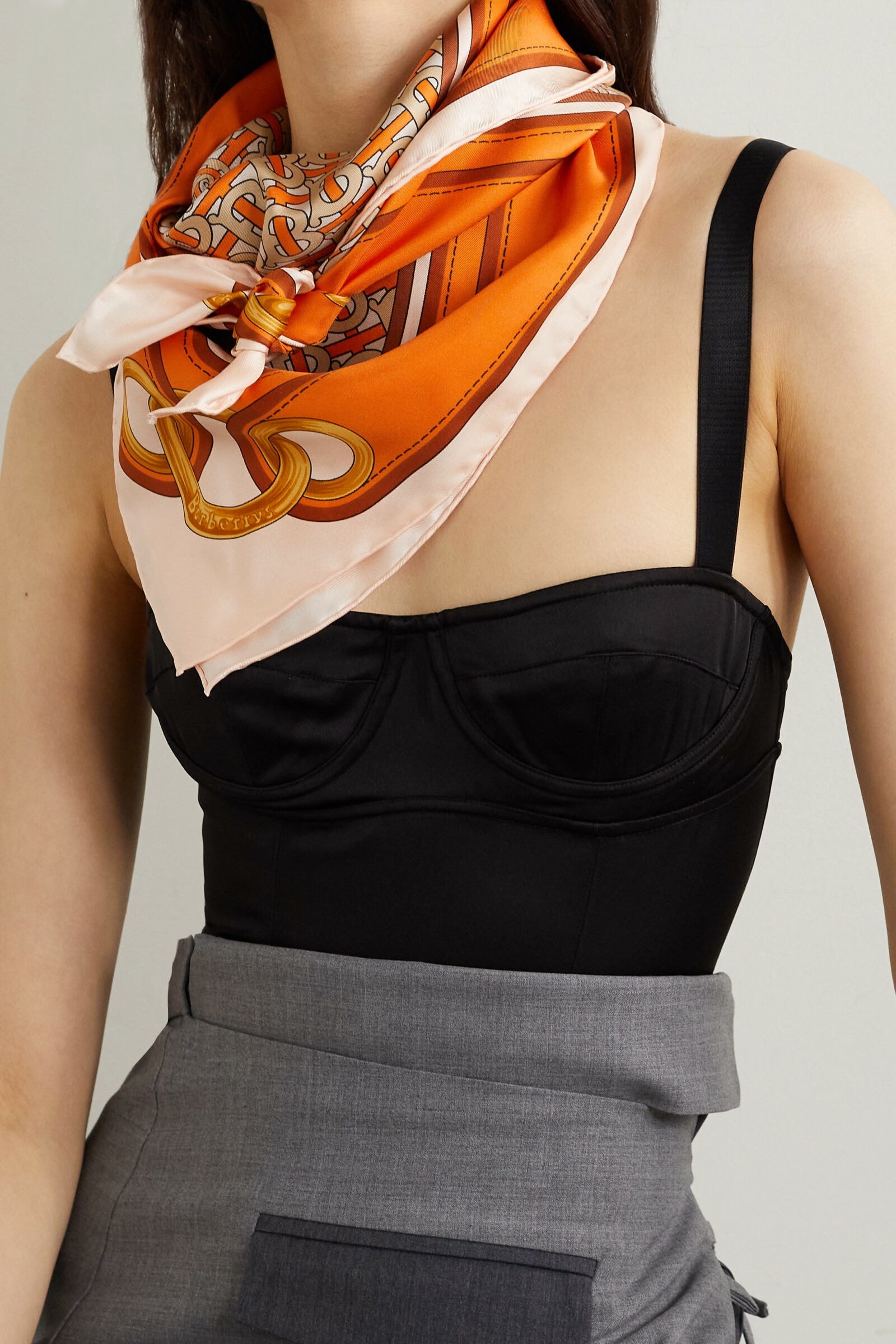 Burberry Printed silk-twill scarf ($430)
This Burberry silk scarf is here to bid goodbye to all the fashion woes. The tangerine hue and eye-catchy print will get you endless compliments every time you wear it.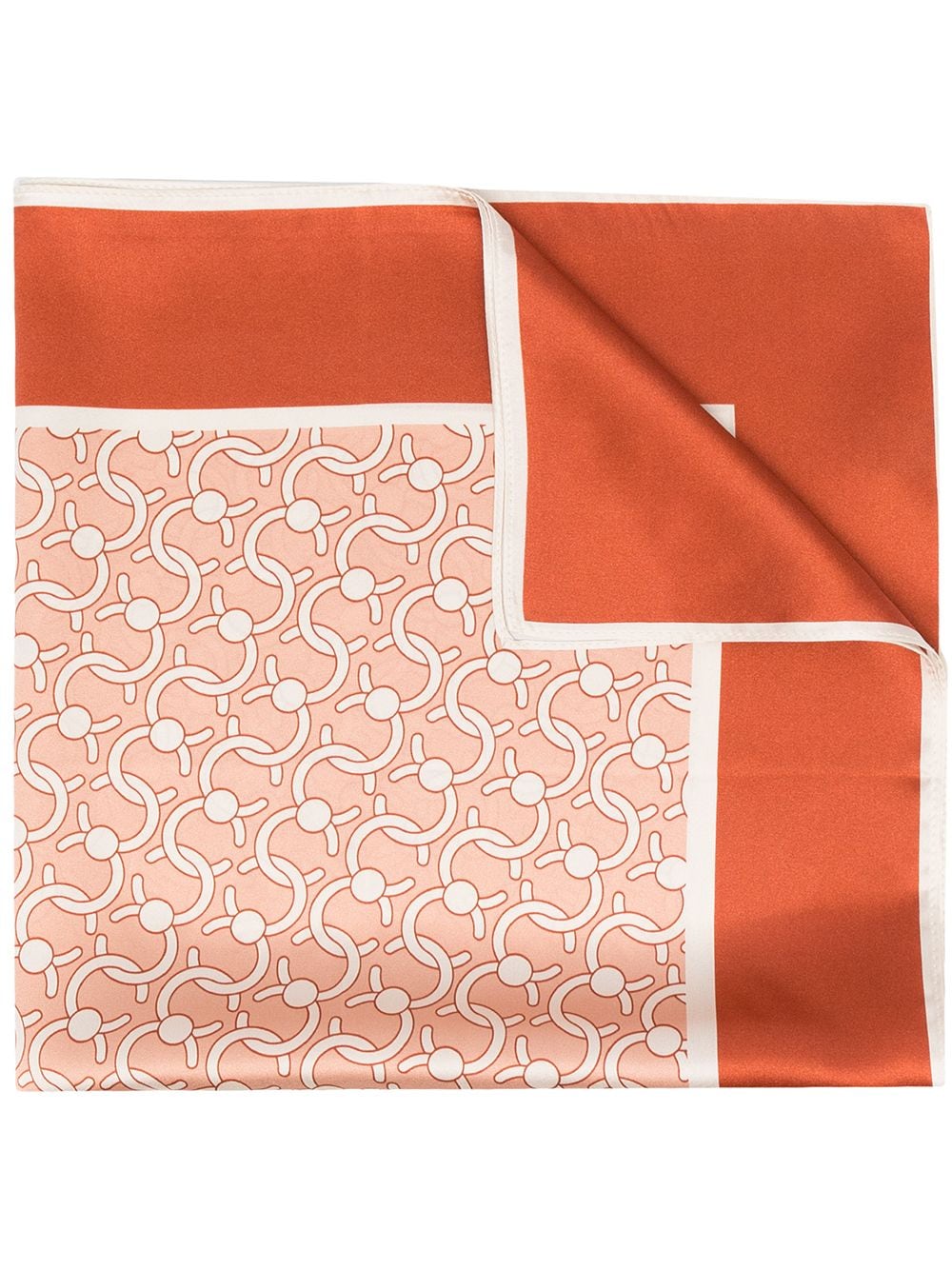 Cafuné C-Lock monogram silk scarf ($119) $89
This monogram silk scarf is here to ensure that you stay fashionably thick at all times. The rustic orange and patterned print of this scarf will never disappoint you.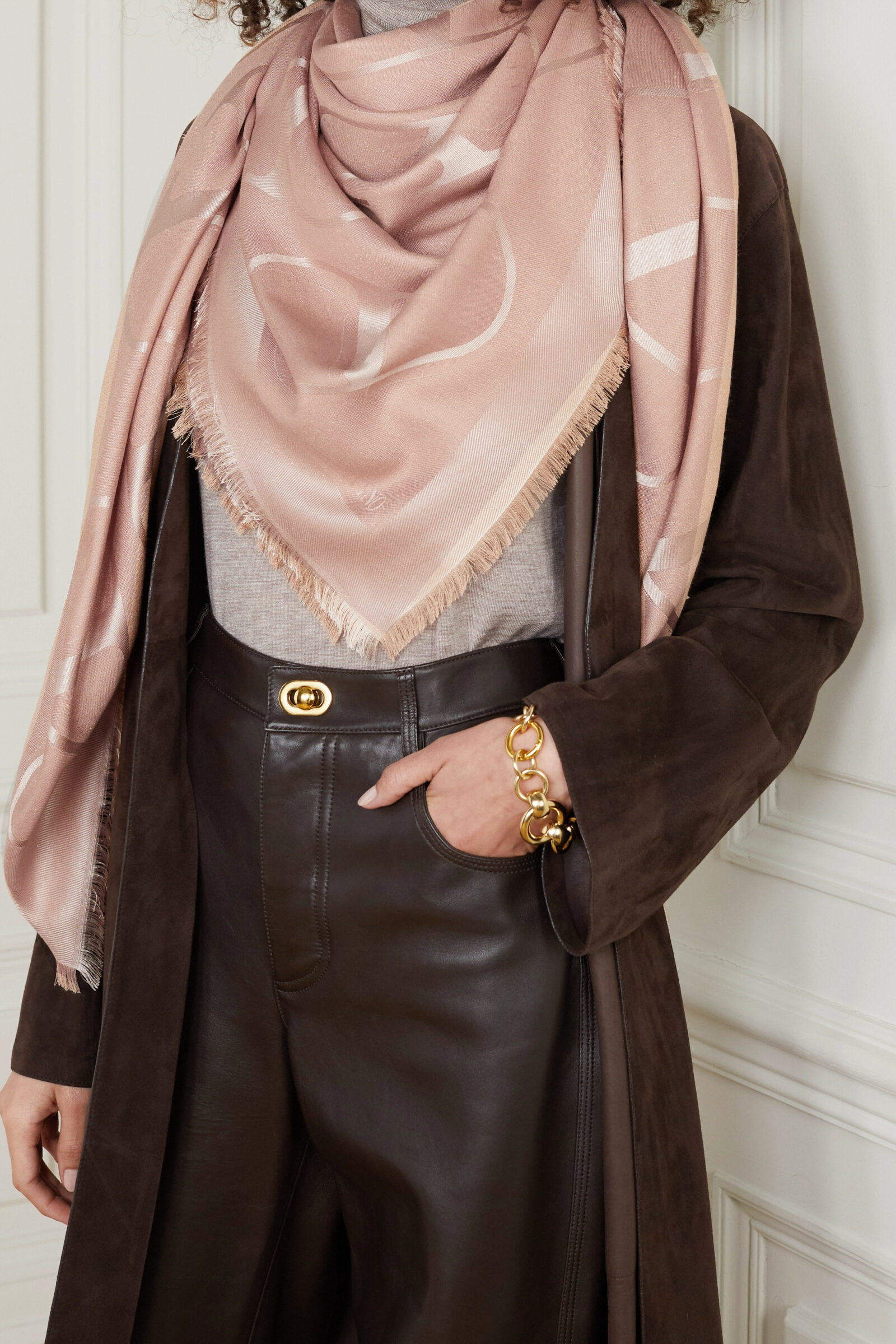 Valentino Garavani silk-blend jacquard scarf ($700) 
Give your outfit an instant boost of chicness with this scarf that no IT girl can miss out on. The classy rose pink hue and logo print on this scarf will satiate your obsession with fashion.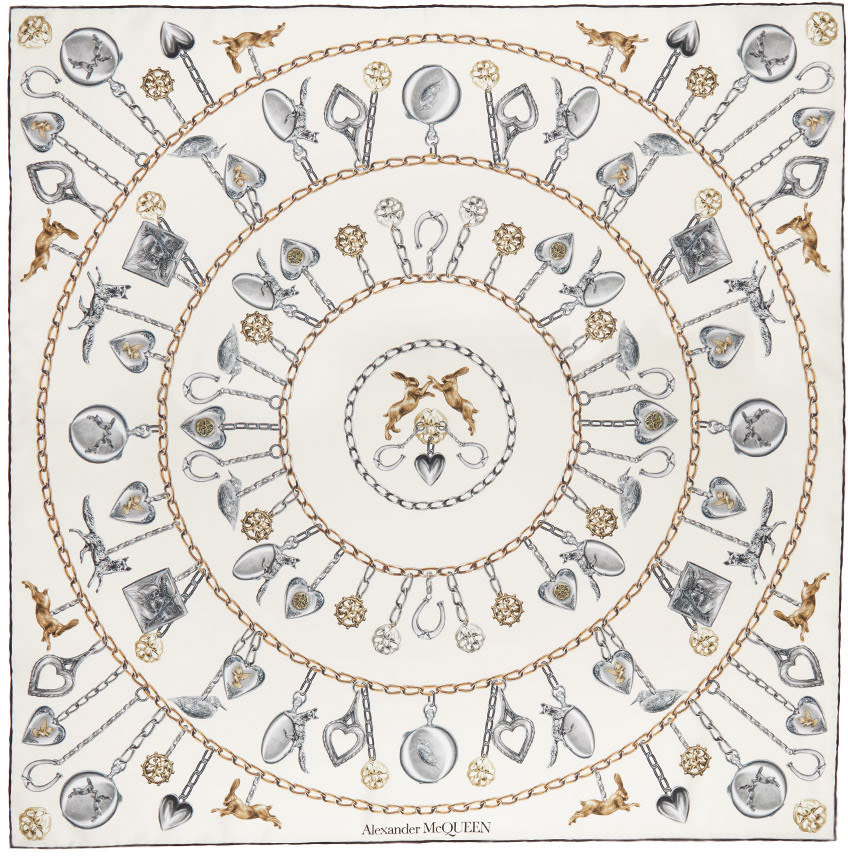 Alexander McQueen Off-White Silk Love Locket Scarf ($350)
This quirky scarf is so modish that it'll work with all your outfits. Its print is one-of-a-kind and worth the love as well.
Up Next: 7 shoe styles that are gaining momentum this season