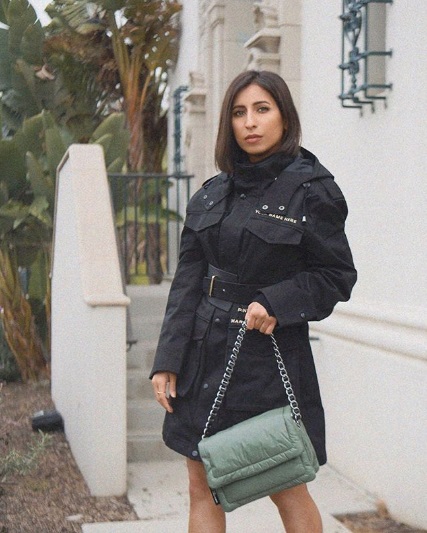 Fall will arrive in the blink of an eye, and we are all systems go when it comes to shopping for the chicest items for the upcoming season. Puffers, booties, and layers – we are thrilled at the thought of wearing these fall pieces! After all, it's one of the most fashionable seasons of the year. We know you are elated too! To satiate your shopping urges, we picked 11 items from the aisles of Nordstrom, and guess what? We have created the perfect Fall wardrobe for you.
The list we curated is all about chic and edgy Fall pieces that we can't wait to try (and we know you won't be able to wait, either!). From teddy shearling coat to diamond dial watch to stylish boots, these items will not only revamp your wardrobe but will also make you feel more confident when you wear them. These confidence-boosting stylish items on Nordstrom will also help you get dressed within minutes!
Be it footwear, accessories, or clothing items, there's something for everyone in every budget. Who says money can't buy happiness? Certainly not Nordstrom! Feel like adding a goodie or two to your Fall wardrobe? Check out our list and pick the ones you love the most!
Teddy Faux Shearling Coat ($199)
Pair this with high-waist straight denim and neutral toned boots for a look that will stand out.
Good Vibes Faux Leather Moto Jacket ($98)
This faux leather jacket will work with every piece that's in your wardrobe, from midi skirt to skinny jeans to leather pants.
Cascade Collar Double Face Wool & Cashmere Coat ($599)
This coat is the versatile fall piece you have been looking for! It is cozy and also creates a statement with its exaggerated collars.
Caber Isle Diamond Dial Diamond Two-Tone Watch Head & Bracelet ($2995)
This watch will add so many compliments to your fashion resume with it's sapphire crystal face and elegant feminine look.
Kaylah Pointed Toe Bootie ($134.95) 
Picture yourself in this bootie with camel colored wool blend coat and straight black distressed jeans.
Lera III Straw Fedora ($65)
This straw fedora hat with contrast ribbon is a stylish addition to your fall wardrobe.
True Body V-Neck Bralette ($49)
This lightweight bralette is super comfy to wear as it offers a smooth fit.
Intimately FP Solid Rib Brami Crop Top ($28)
This ribbed cropped top with plunging neck and perfect fit will look ultra-stylish underneath a leather jacket.
My Only Sunshine Sweater ($108)
A snuggly and chunky sweater with relaxed fit that will be trending the most this fall.
9-Inch High Rise Skinny Jeans ($135) $81
Style this with a neutral-toned oversized chunky sweater and boots.
Diego Check Cotton Blend Dickey Jacket ($645)
From dinner parties to work, this jacket will go everywhere.