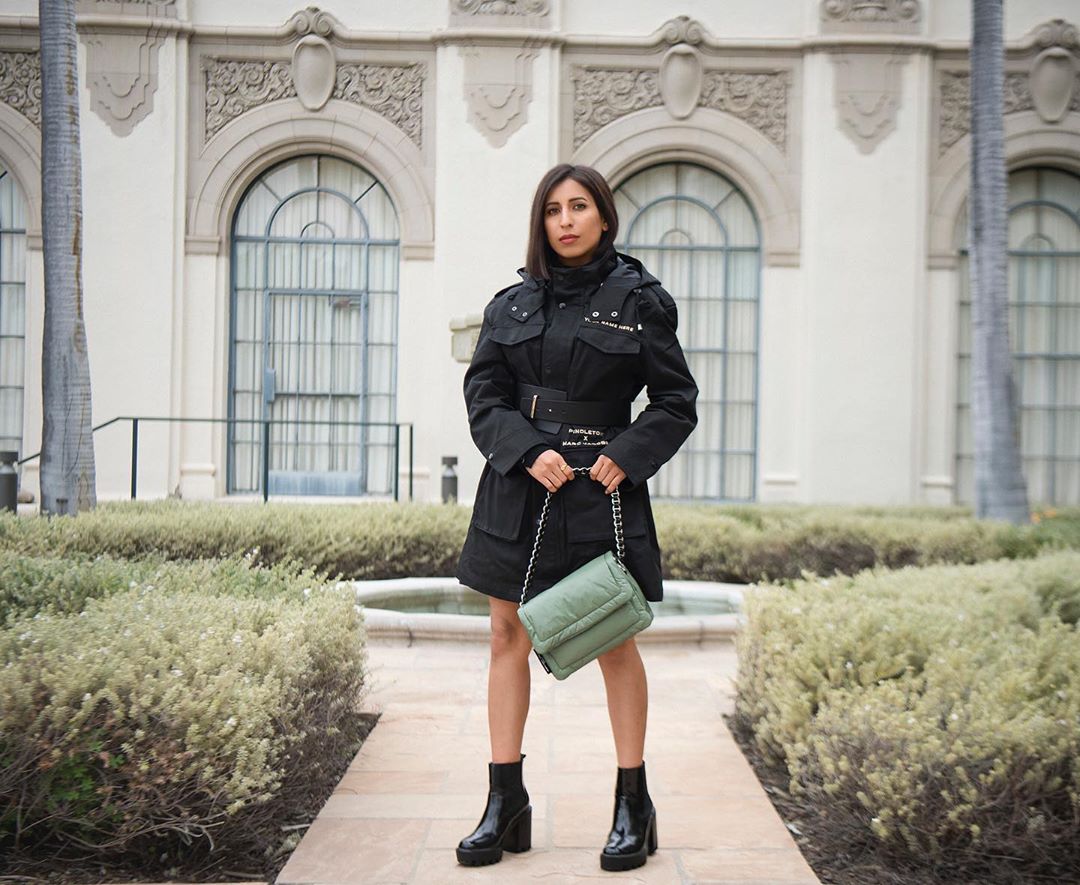 Winter is almost here. Before you start grabbing scarves, vests, jackets, and a hundred other layers; pause and heed our advice. You do not need to bundle up and transform yourself self into the human equivalent of a snowman to stay warm. You can protect yourself from freezing while still looking ultra-chic with the help of a perfect coat. Investing in a high-quality coat will not only help you survive the coldest of days but will also last many more seasons, making it economically efficient in the long run. So we've rounded up some of the best coats from Nordstrom at a couple of different price points that are totally worth it. If you don't believe us, go ahead and read the reviews under the item. Keep scrolling to refresh your winter wardrobe. 
Double Breasted Peacoat ($58.00) $37.90
This classic double breasted peacoat is taken up a notch with tortoiseshell patterned buttons.
Wool Blend Bouclé Coat ($228.00) $139.90
Perfect for wintertime, this coat is crafted from wool blend bouclé and features a funnel neck.
Cole Haan Bib Insert Down & Feather Fill Coat ($300.00) $179.90
No matter how cold it may be, this insulated quilted coat with a bib insert is guaranteed to keep you warm.
Houndstooth Wool Blend Coat ($300.00) $120.00
Beautifully structured coat with a classic plaid print that'll elevate your winter wardrobe.
Ecoplume™ Hooded Long Puffer Coat ($220.00) $149.90
Insanely stylish long puffer coat that's fully insulated to keep you warm and toasty.
Wool Blend Bouclé Coat ($228.00) $139.90
You'll never want to take off this warm wool blend bouclé coat with a chic funnel neck.
Crepe Car Coat ($230.00) $199.90
Talk about sophisticated, this crepe car coat featuring an A-line silhouette is tailored to absolute perfection.
Wool Blend Coat ($220.00) $149.90
This wool blend coat is a staple for the season and effortlessly moves from work-to-play. It's also available in several colors to match your different moods.
Slick Wool Blend Wrap Coat ($500.00) $299.90
How luxurious is this sleek wool blend wrap coat? We can't take our eyes off it's flowy form and eye-catching color.
This long coat has a beautiful long profile and an air of sophistication.
Check Teddy Faux Fur Coat ($210.00) $124.90
Soft and fluffy teddy coat made from faux fur in a timeless check pattern that is sure to become a favorite.
Wrap Coat with Faux Fur Collar ($375.00)
Feminine elegance is embodied in this wrap coat with a faux fur collar that is simply stunning.
Hooded Long Quilted Coat ($220.00) $149.90
Long quilted coat that not only keep you warm but has a flattering fit to accentuate your shape.
Wool Belted Wrap Coat ($325.00)
Simple yet chic wool coat with a waist defining belt that you will rely on as your new go-to.
Pearl Padded Hooded Longline Coat ($150.00)
Super long padded coat that feels as soft as pillow without making you look like one.
Up Next: Best-Selling Coats From H&M, Shopbop & Nordstrom To Make Fall A Whole Lot More Fashionable