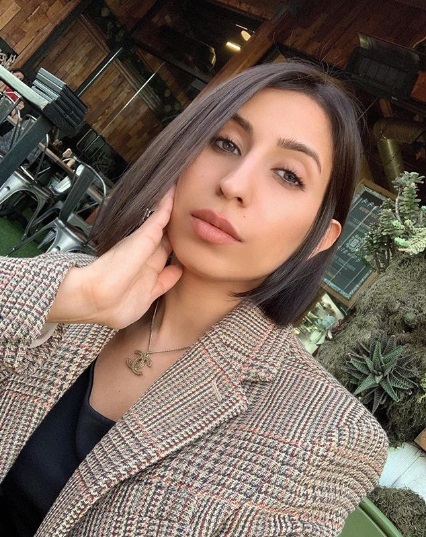 When you are out there scrolling through endless skincare products, you realize it is a never-ending process and just pick anything to end the chaos. Clearly, that's not how you should pick your skincare products. We know skincare shopping sounds elaborate and burdensome. But trust us, it can be fun when you have the right guide. Luckily for you, you have stumbled upon the best skincare guides of all time. We have been there, and that is why we know the pain of being lost in an endless maze of skincare products. They say we should learn from our experiences, and we certainly have. While we were at it, we also curated a list of our top 12 skincare heroes for this week. Yes, out of endless products in the market, only 12 of them have made the cut. That is how you can be sure that these products are bound to elevate your daily skincare. So, let us introduce you all to the top 12 skincare superheroes exclusively handpicked for you.
Break the Ice Trinity® Facial Toning Device
Nuface's Break the Ice Trinity® Facial Toning Device is an award-winning toning device you must have. This skincare product is one of the most innovative products out there. It comes with interchangeable attachments that tirelessly rejuvenate as well as improve your skin. The kit includes a limited-edition trinity device, facial toning attachment, a hydrating leave-on gel primer, a charging cradle, and a power adapter. This is a complete set to give you the skin you have always desired.
Resurrection Aromatique Hand Wash
The Resurrection Aromatique Hand Wash is an excellent cleansing gel for your hands. It is super effective and gentle at the same time. Unlike any other hand cleanser, this gel cleanses without excessively drying the skin. This well- adored product is the perfect pick for your hands. We wash our hands all the time, which makes them very prone to dryness, which is why you need this Aesop product.
Supreme Even Skin Blue Tansy Face Oil
The Supreme Even Skin Blue Tansy Face Oil is the best lightweight face oil we have ever come across. Unlike any other face oil, this is a 100% safe pick for any skin type. If you are looking for my product to instantly calm your skin, you must go for this MODB facial oil. In case you are afraid of incorporating oils into your skincare because you have sensitive or acne-prone skin or even excessively dry skin; this is your pick. Infused with the goodness of supremely powerful ingredients like Blue Tansy and Squalane, this facial oil is all you need to soothe your skin.
Crème de la Mer Moisturizing Cream
This moisturizing cream by La Mer is one of the most reviewed products online. It is because this moisturizer surpasses all the expectations of the perfect moisturizer. It is a lusciously rich cream that has the potential to offer a magically soothing feeling. You must incorporate Crème de la Mer Moisturizing Cream into your daily skincare routine to moisturize and heal your dry skin. Just a few applications of this product will give you a naturally radiant and healthy glow. We would call it a skincare hero for anyone with dry or sensitive skin.
T.L.C. Sukari Babyfacial™ AHA + BHA Mask
The T.L.C. Sukari Babyfacial™ AHA + BHA Mask is a top-quality facial mask. Infused with the powers of AHA and BHA, this product will resurface and reveal your best skin. Get ready for visibly clear, toned, and younger-looking skin. Suitable for all skin types, this product can actively eliminate dark spots, fine lines, pores as well as wrinkles. This lightweight mask is one of our favorites, which is why we highly recommend this Drunk Elephant product.
This Supergoop product is the best of all the skincare heroes. We all are already well aware of how significant sunscreen is; after all, prevention is better than cure. That is why, you must pick this completely weightless, invisible, and scentless sunscreen to offer your skin the best kind of protection. This everyday primer infused with SPF 40 is suitable for all skin types. The Unseen Sunscreen SPF 40 is full of anti-aging properties. In fact, this gel-based sunscreen will make your skin glow while protecting it.
The Youth Glow Day Serum by Model Off Duty Beauty is the perfect pick for smooth, firm, and clear skin. In fact, if you want instantly younger-looking skin, you must pick this serum. Infused with the goodness of hyaluronic acid, vitamin C, aloe vera, and alpha-lipoic acid, this product is like magic in a bottle. Just a few uses of this serum will make your skin hydrated as well as plump. It is tailored to reduce your pore size and eliminate any puffiness. Pick this for surprisingly younger-looking skin in the most natural way.
D-Bronzi Anti-Pollution Bronzing Drops
The D-Bronzi Anti-Pollution Bronzing Drops is one of the most loved and highly reviewed products in the market. This is one of our skincare heroes because it offers the best defense strategy to protect your skin. Whether you're up against pollution or any other environmental stressors, this product will save the day. Along with optimum protection, this Drunk Elephant product also delivers a sensual bronze glow. It's like sunshine in your pocket. Pick this bronzing serum for the best tanning experience at your home.
The pure silk sleep mask by Slip is the best thing you can get for a good night's sleep. Trust us, we particularly love this pure silk product. It's not just another shiny mask. This mask has been perfected for over 10 years to create the best fusion of shine, thickness as well as durability. All you need to do is simply slip it over your eyes after your nightly skincare and you will wake up with the most refreshing feeling ever.
This unique face massaging tool is the best thing you can pick for your face. This simple product is all you need to enhance every beauty ritual that ever existed. It effortlessly promotes lifting as well as smoothing of your precious skin. If you want to get rid of your signs of aging in no time, get your own Gua Sha Facial Lifting Tool right now. We promise you, it is a skincare hero that instantly makes your face firm and radiant.
This body brush by Goop is a uniquely crucial product you never knew you needed. The G.Tox Ultimate Dry Brush is the best pick for intensive exfoliation. Just one use of this brush will make your skin baby soft and free of any dead skin cells. Shop for this brush to incorporate the goodness of dry brushing to noticeably clarify your skin. Made with natural and biodegradable sisal fibers, this is the best dry natural dry brush you will ever find.
We have always been a fan of MODB products, that is why we highly recommend the Dream Glow Moisture Cream by Model Off Duty Beauty. This moisturizer is a rich blend of superfoods like avocado, jojoba, and rosemary. Pick this moisture cream to instantly rejuvenate, moisturize, hydrate, brighten, and protect your skin. Pick this for your skin to get a refreshing youthful glow that lasts all day long.