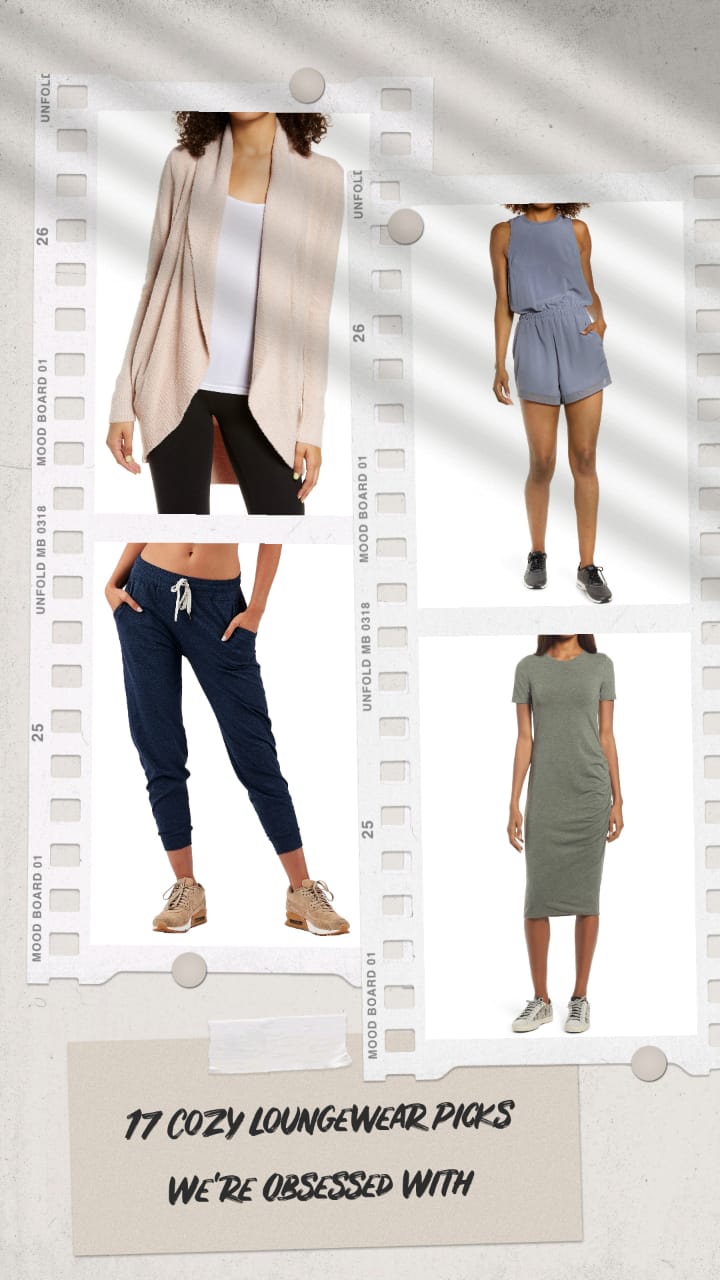 The question of whether loungewear qualifies as fashion feels pretty silly these days, but it is not at all an antiquated one. Considering the fact that half of us are still occupied with work from home, splurging on tacky dresses and other ritzy-glitzy outfits isn't a wise choice. After spending 2020 donning elevated basics, adding more loungewear picks to the wardrobe doesn't sound like such a bad idea. However, if you're struggling to find stylish women's loungewear pieces, you can rely on our selection of items.
To make your wardrobe fashionably thick and comfy, we have created a list of voguish loungewear pieces that won't be leaving the fashion world anytime soon. From sweatpants to adorable lounging sets, there's everything you need for an easy-going and edgy wardrobe. Now don't wait and shop till you drop.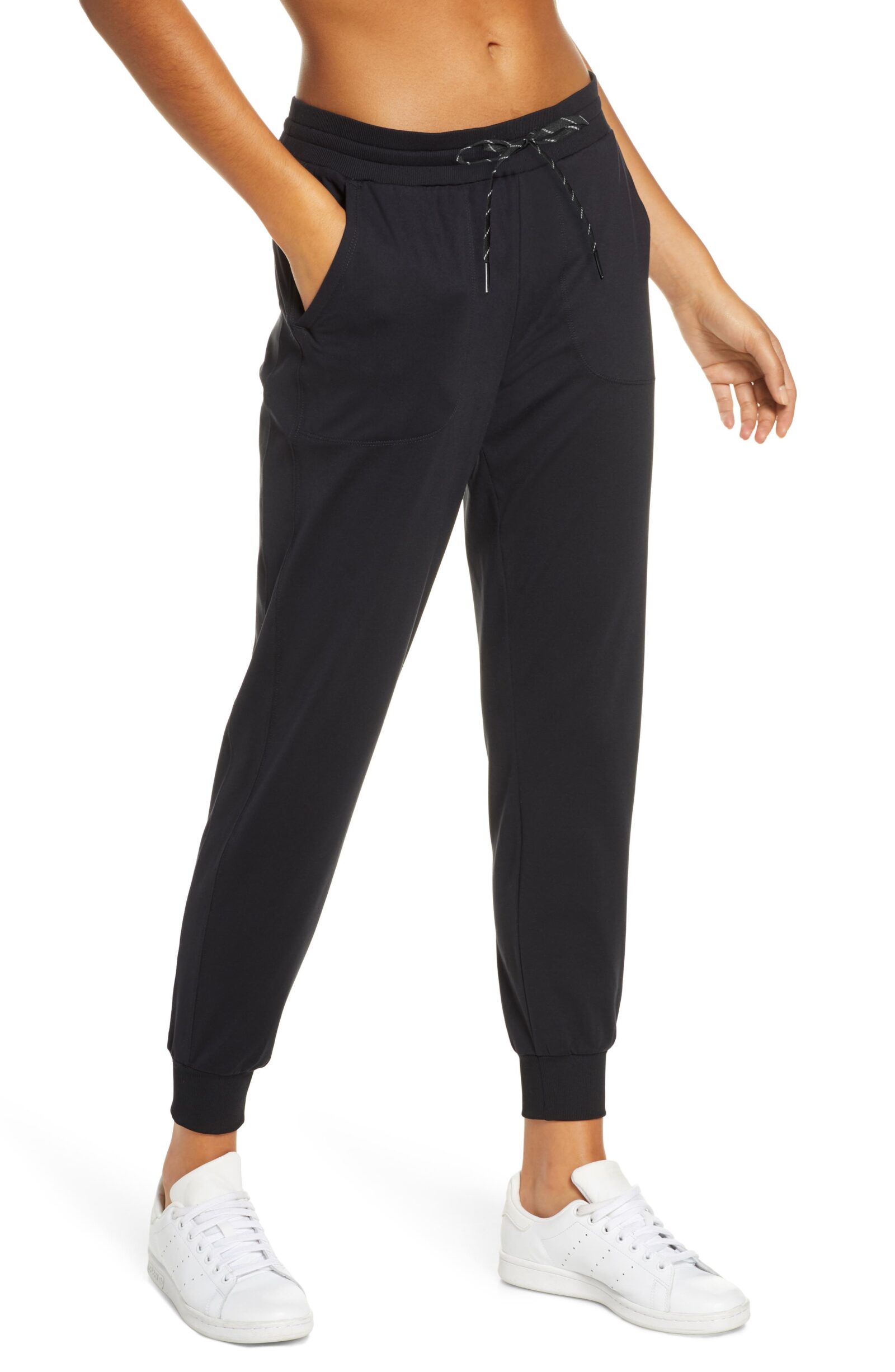 Zella Live In Jogger Pants ($59) 
Lounge around in swag by wearing these jogger pants that are super comfy, soft, and classy too. The simple look and easy fit will make you the prime contender of loungewear fashion.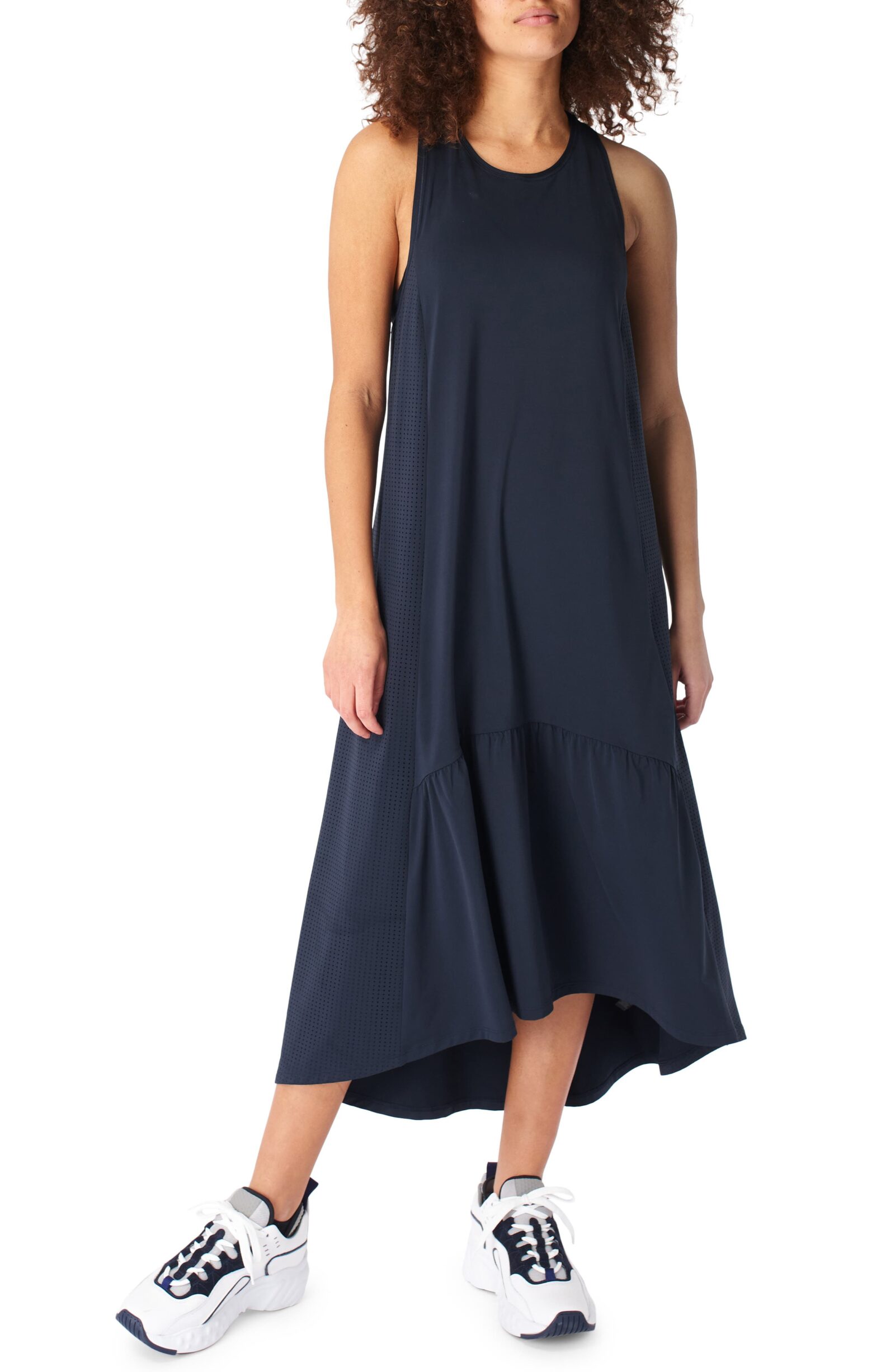 Sweaty Betty Ace Racerback Midi Dress ($118) 
Swirling in this dress all day long will be your new favorite activity. The flowy silhouette and lightweight, breezy fabric of this dress are just way too perfect for spring and summer.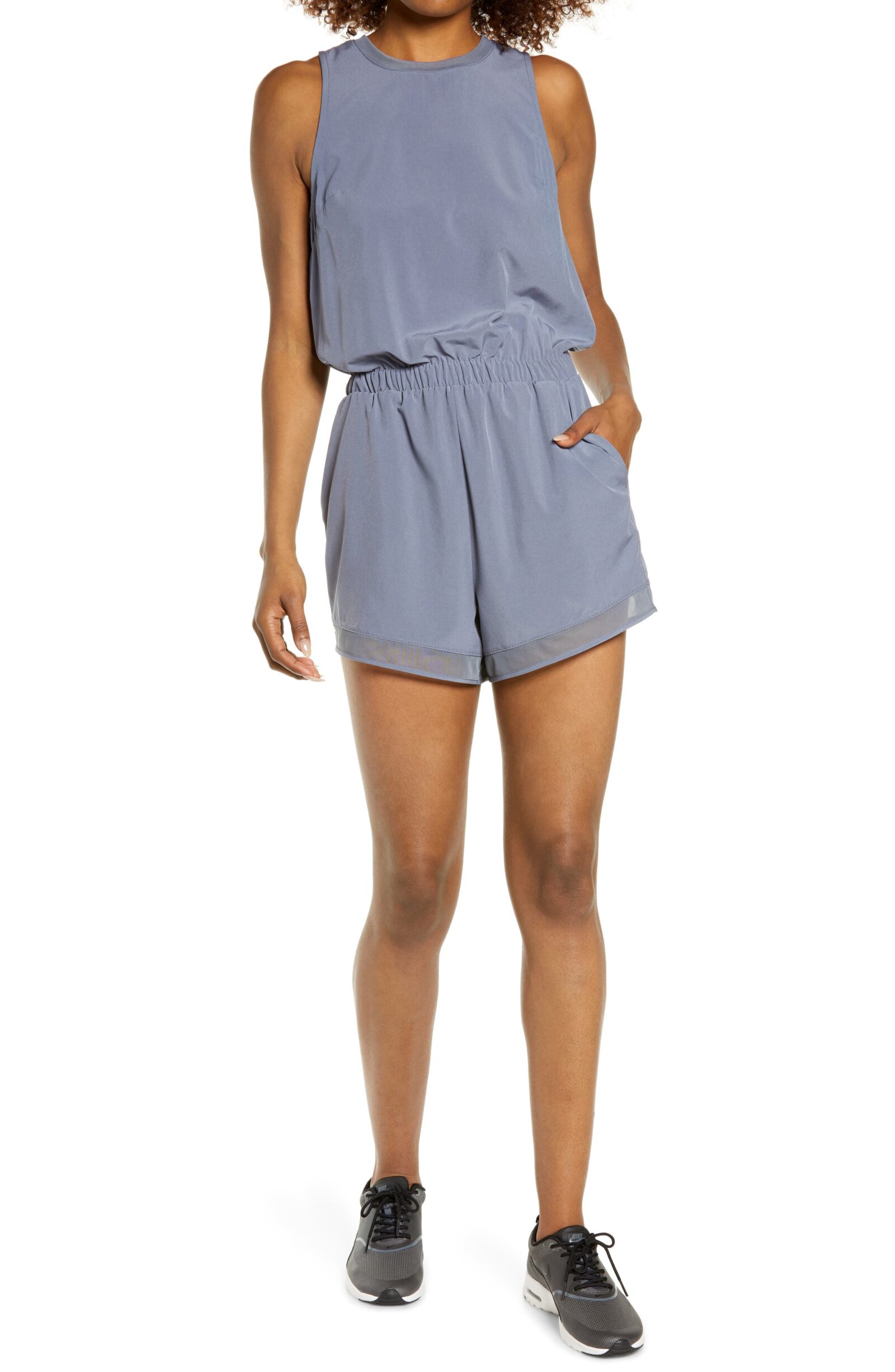 Zella Getaway Sleeveless Romper ($69)
The relaxed fit dark and grey color of the romper is so cute and uplifting; you can't afford to miss it. The elastic waist adds an easy-peasy look that's perfect for warm weather.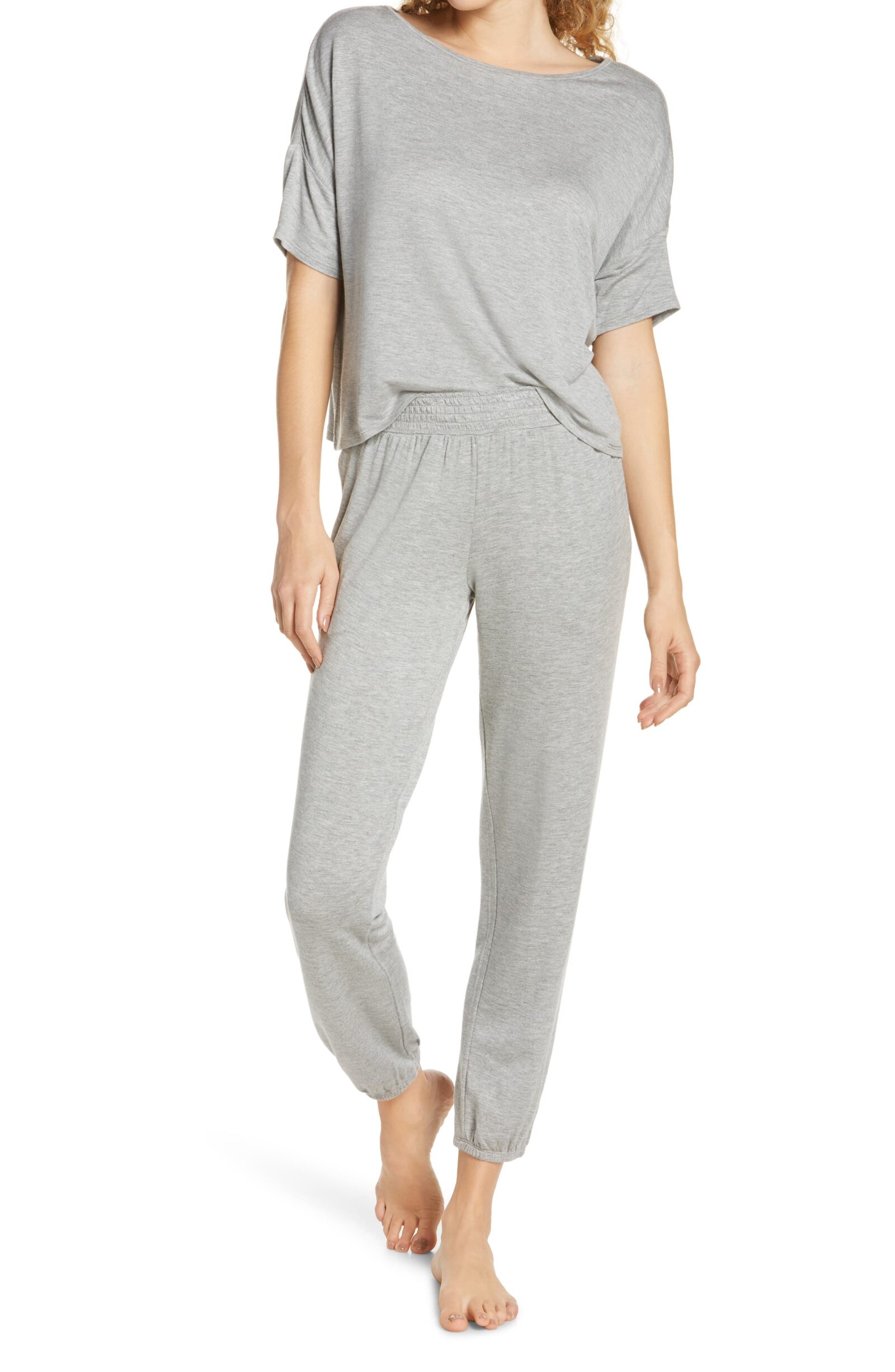 Honeydew Intimates Honeydew Sun Lover Lounge Set ($54)
This lounge set has a reputation for being irresistibly soft. Give the subtle ash grey color and relaxed silhouette a try, and you'll never want to take off this lounge set.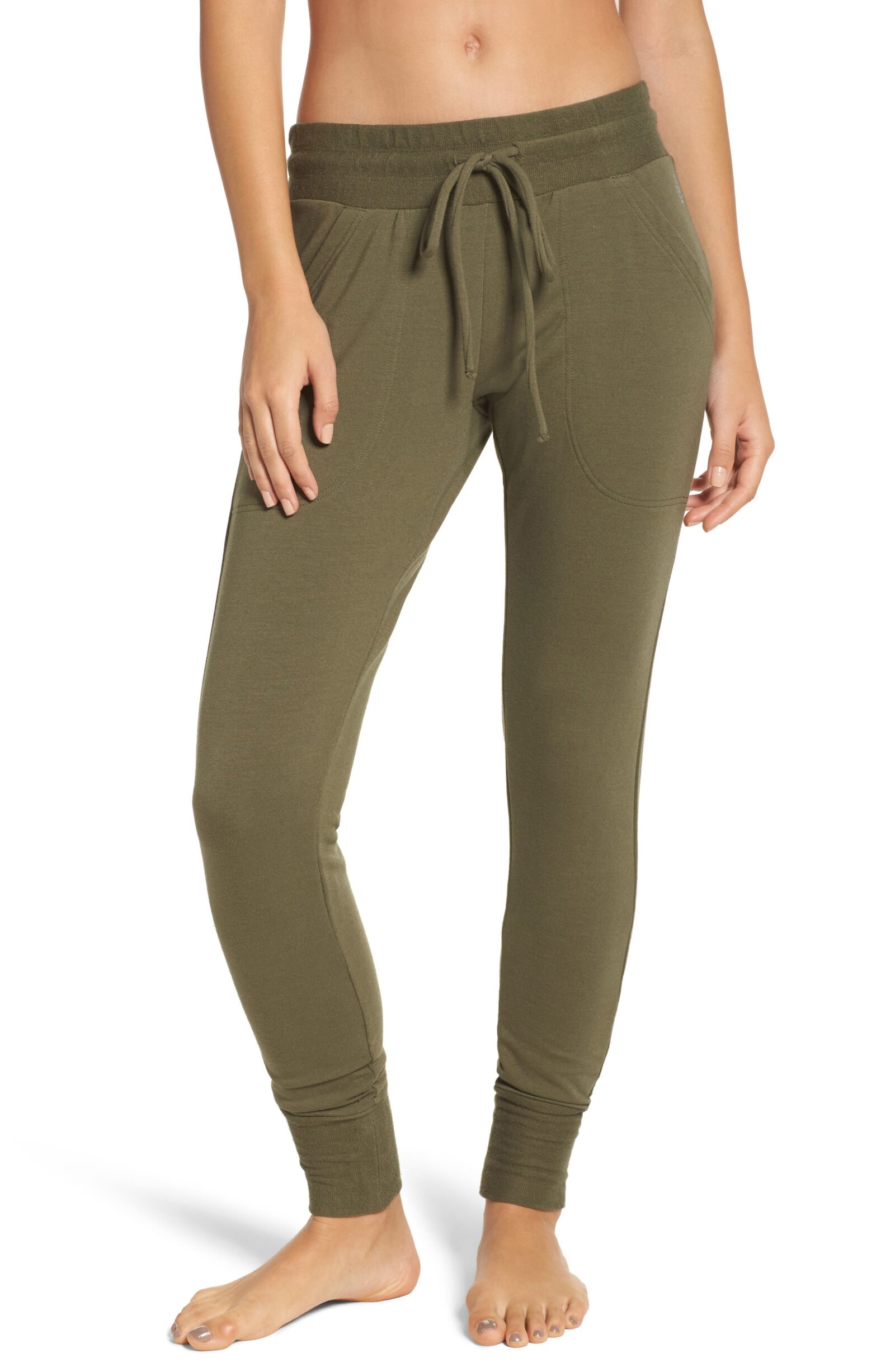 Free People FP Movement Sunny Skinny Sweatpants ($48) $28.80
Here is a pair of sweatpants that will make you feel comfy and cozy without compromising on your style. The olive green tone of these sweatpants and figure-hugging fit will look stunning with slides or sneakers.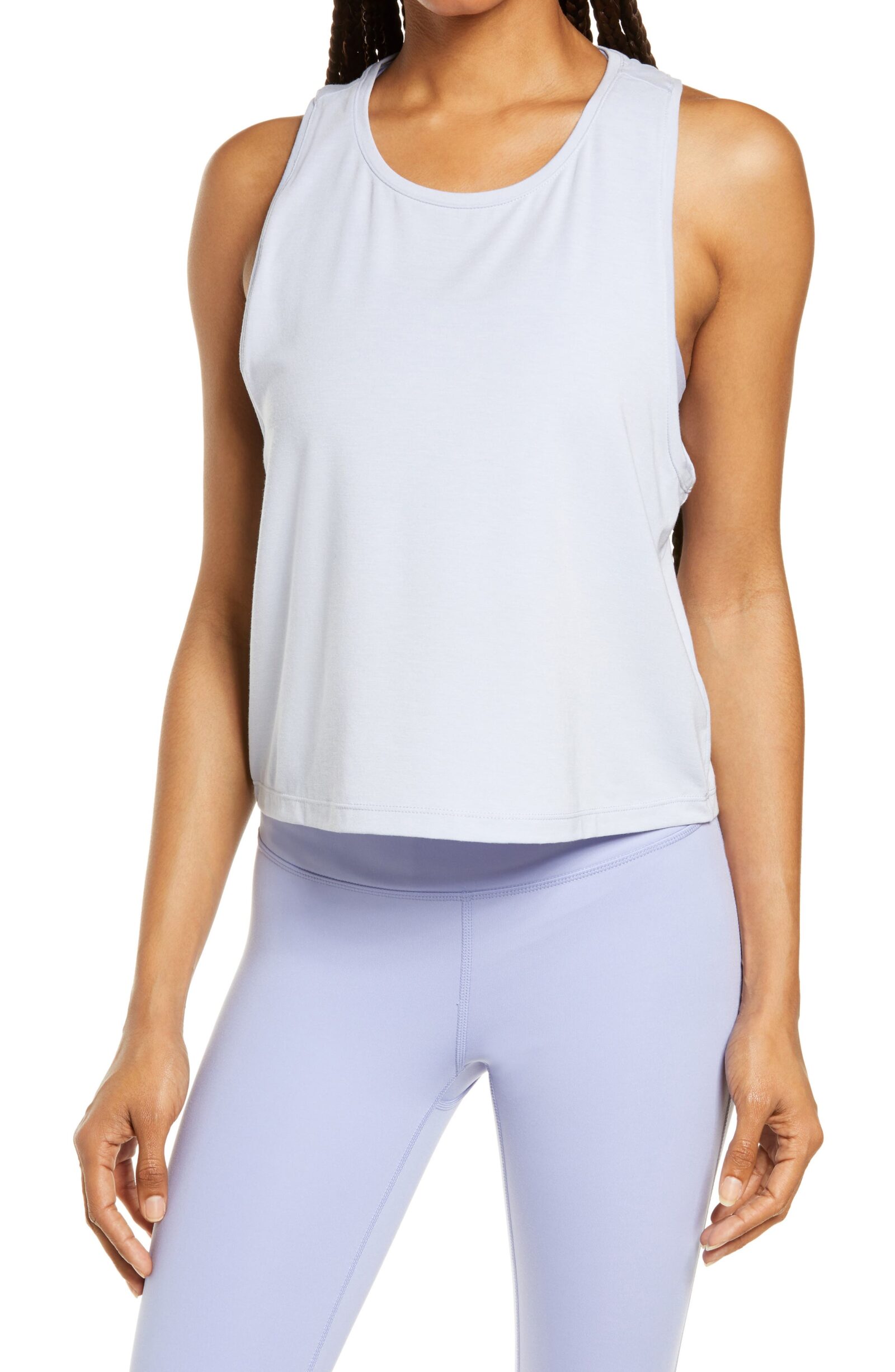 Zella Work For It Tank Top ($29)
From home to street to gym, this ice blue tank top ensures that you're at comfort 24×7. Cut from soft fabric, this cropped tank top with low-cut armholes exudes a cool look.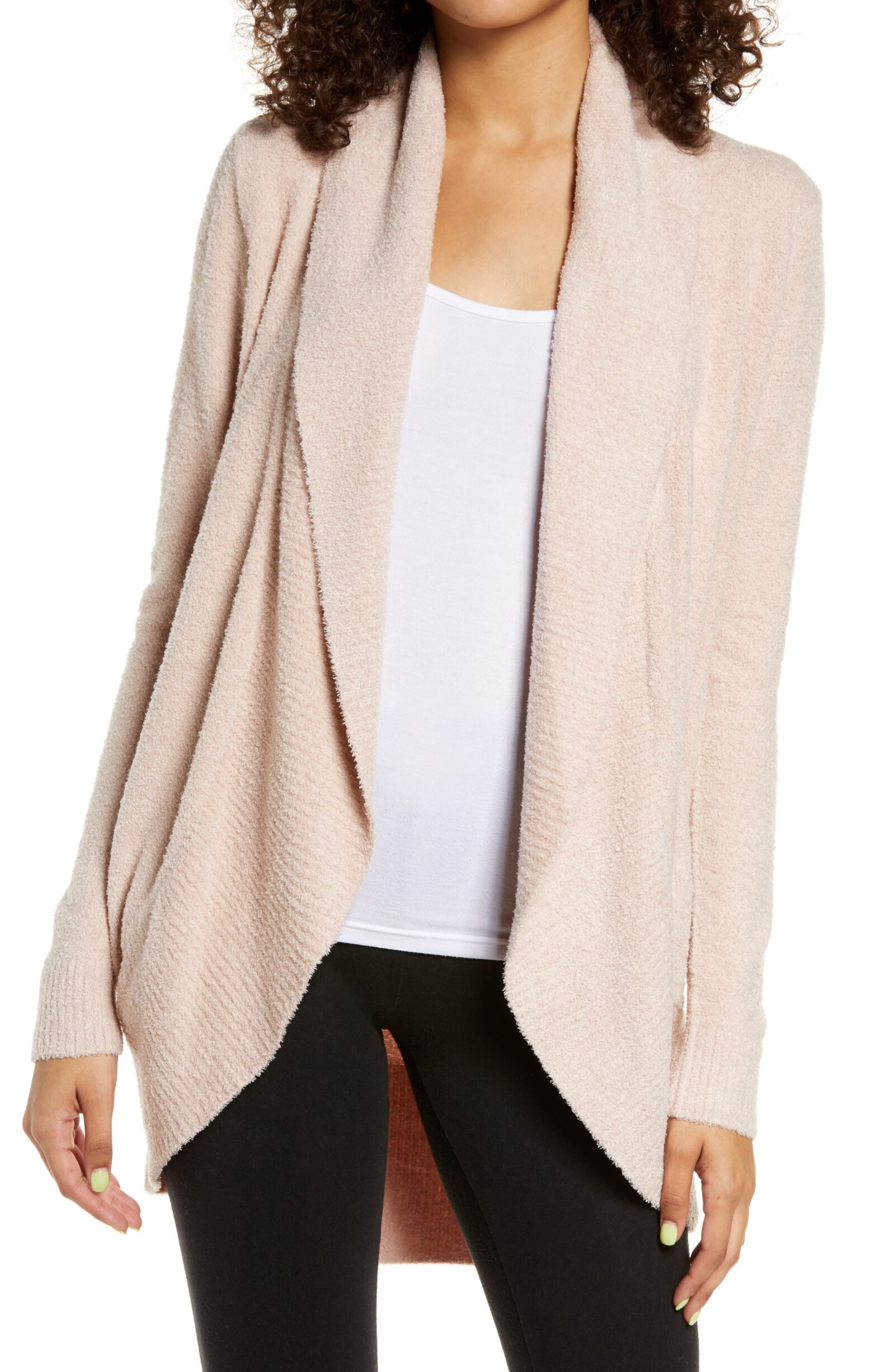 Barefoot Dreams CozyChic Lite® Circle Cardigan ($116) 
This creamy-hued cardigan will elevate your favorite home outfits. Knitted from soft ribbed wool in creamy oatmeal color, this cardigan feels cozy and relaxing.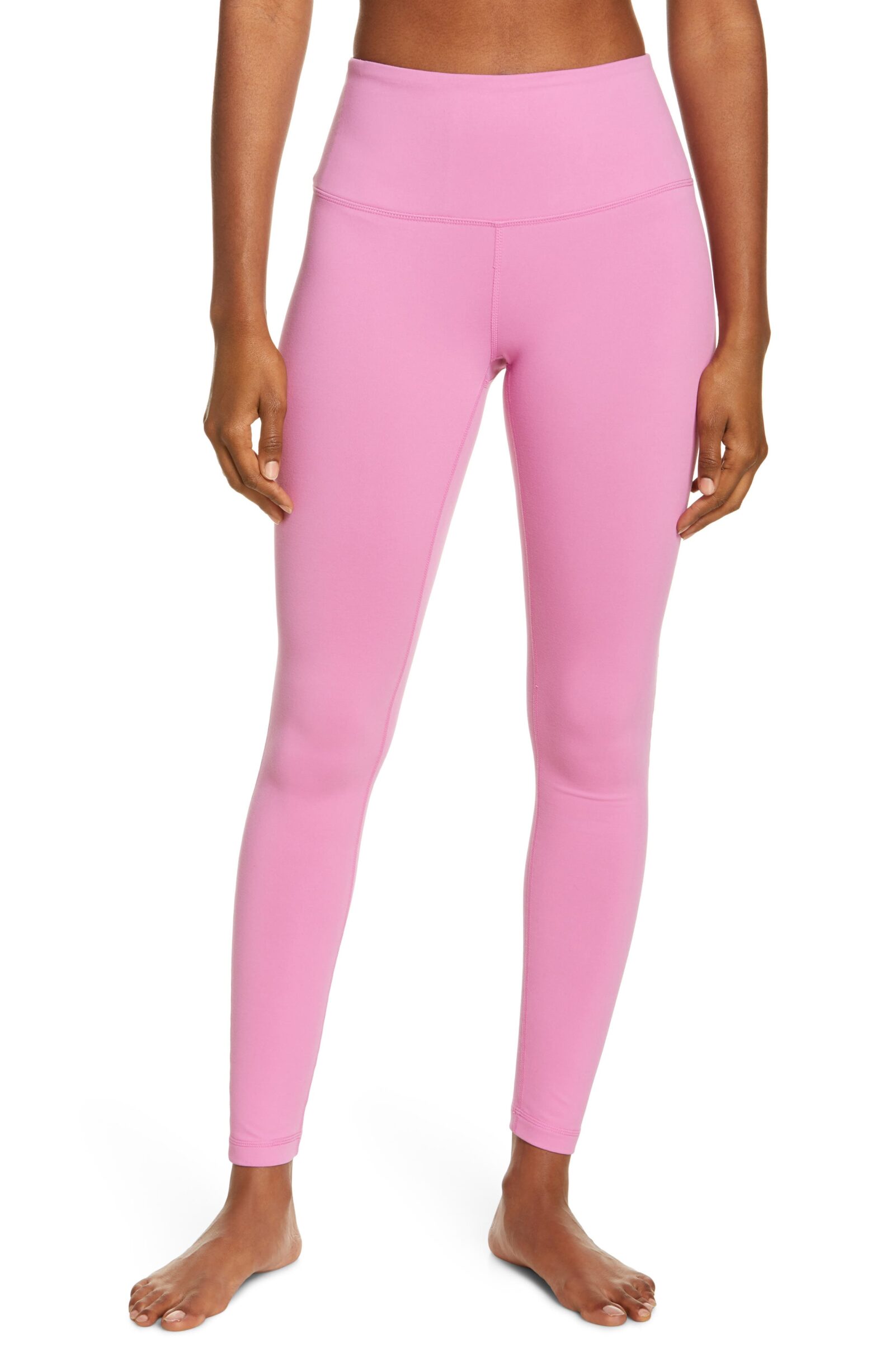 Zella Live In High Waist Leggings ($59)
These leggings offer support for everything – from yoga to intense workouts to just relaxing at home. The bubblegum pink color and body-accentuating fit of these leggings will steal your heart.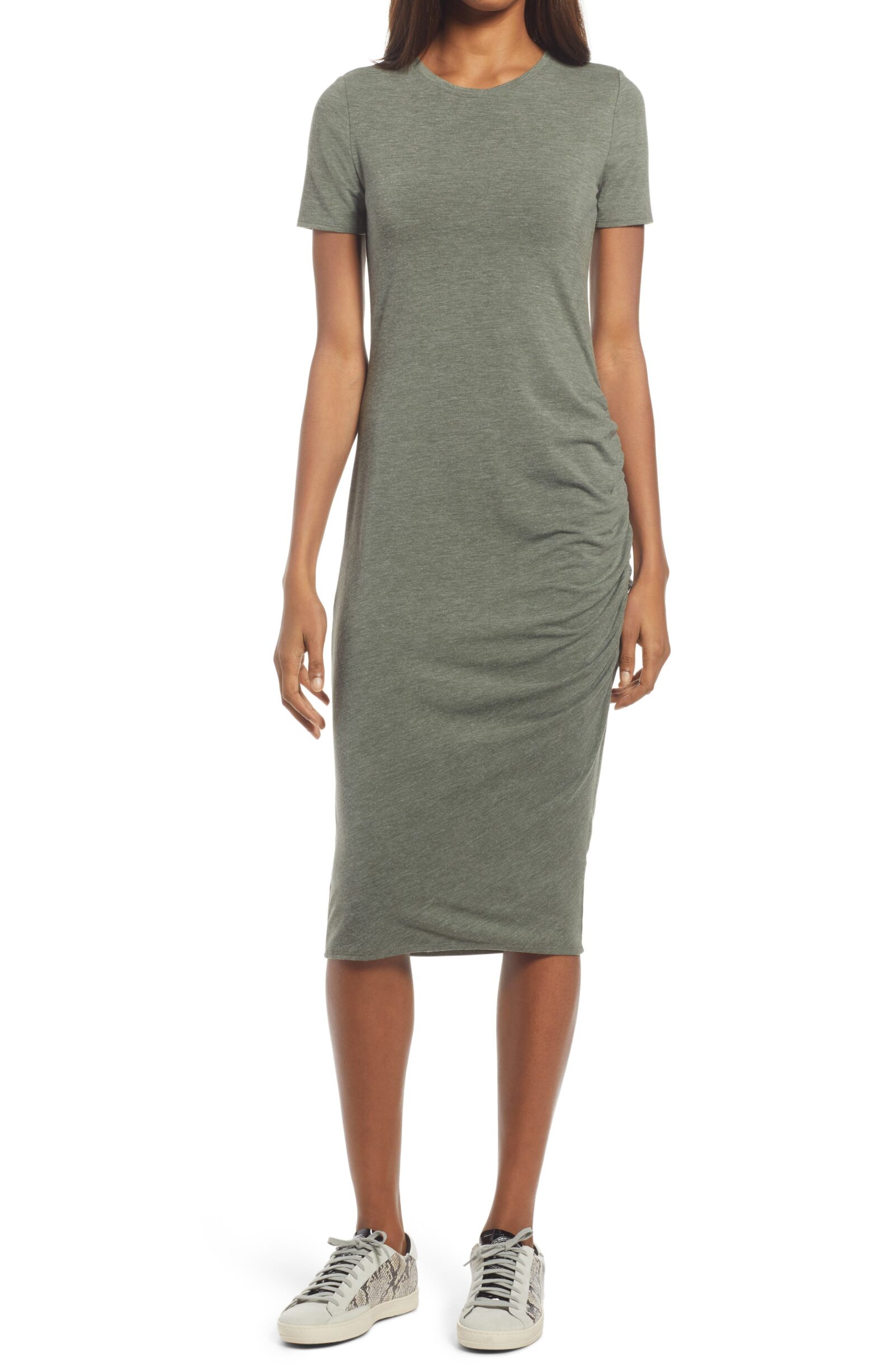 Treasure & Bond Side Ruched Body-Con Dress ($59)
Here's a classy bodycon dress that will accentuate your frame and elevate your look to the next level of stylish. You can wear sneakers and a statement bag for a head-turning outfit.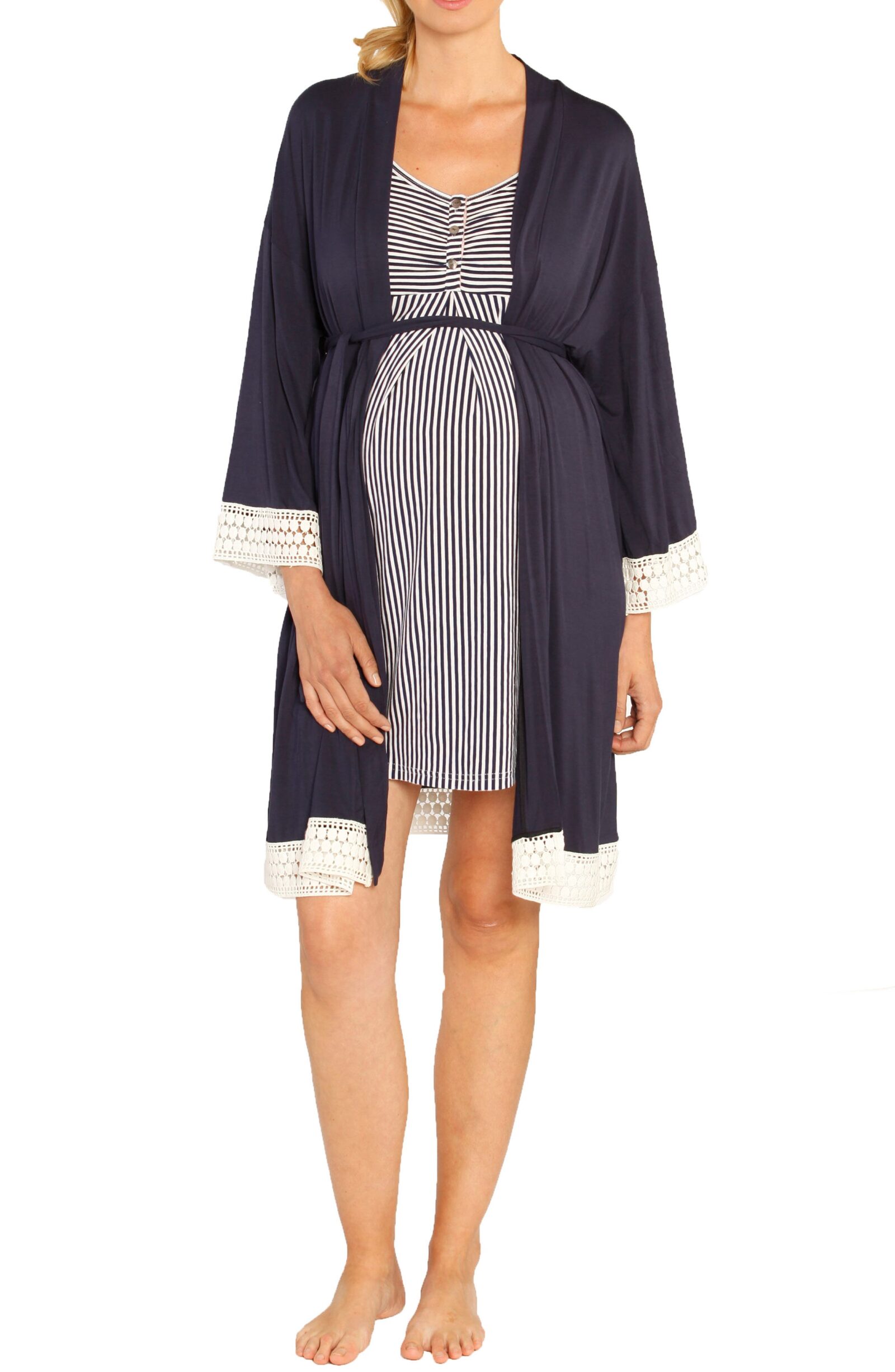 Angel Maternity Nursing Dress, Robe & Baby Blanket Set ($99)
This set is for all the new mommas out there. It features a comfy nursing dress with a sassy robe. Not only this, you'll find a baby blanket as well, so not just for you, but this a perfect lounging set for your baby as well.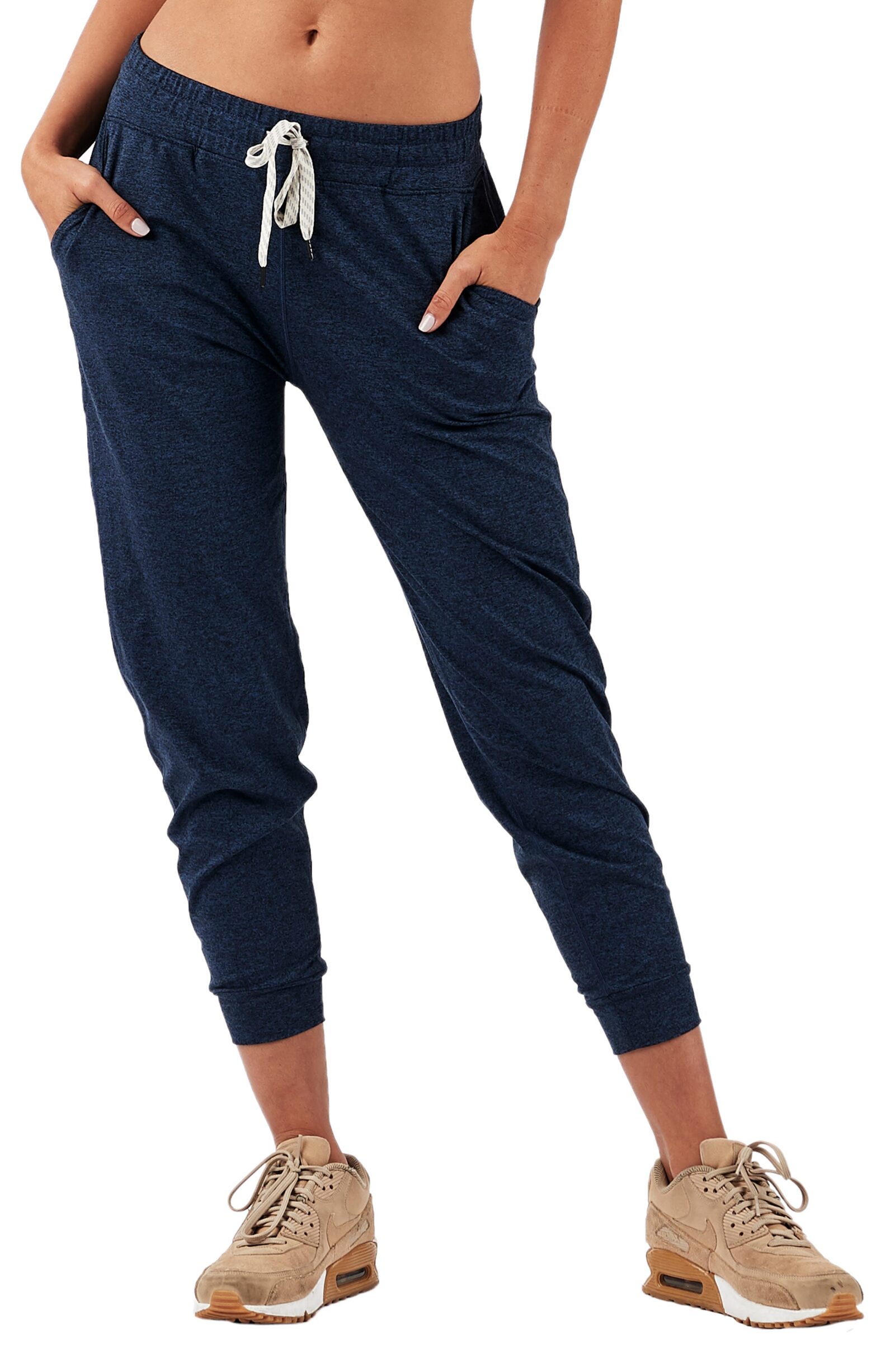 Vuori Pocket Performance Joggers ($84)
Magnify your casual look in these soft joggers that will keep you at ease from the gym to couch to street. The swanky yet effortlessly cool look of these joggers won't disappoint you.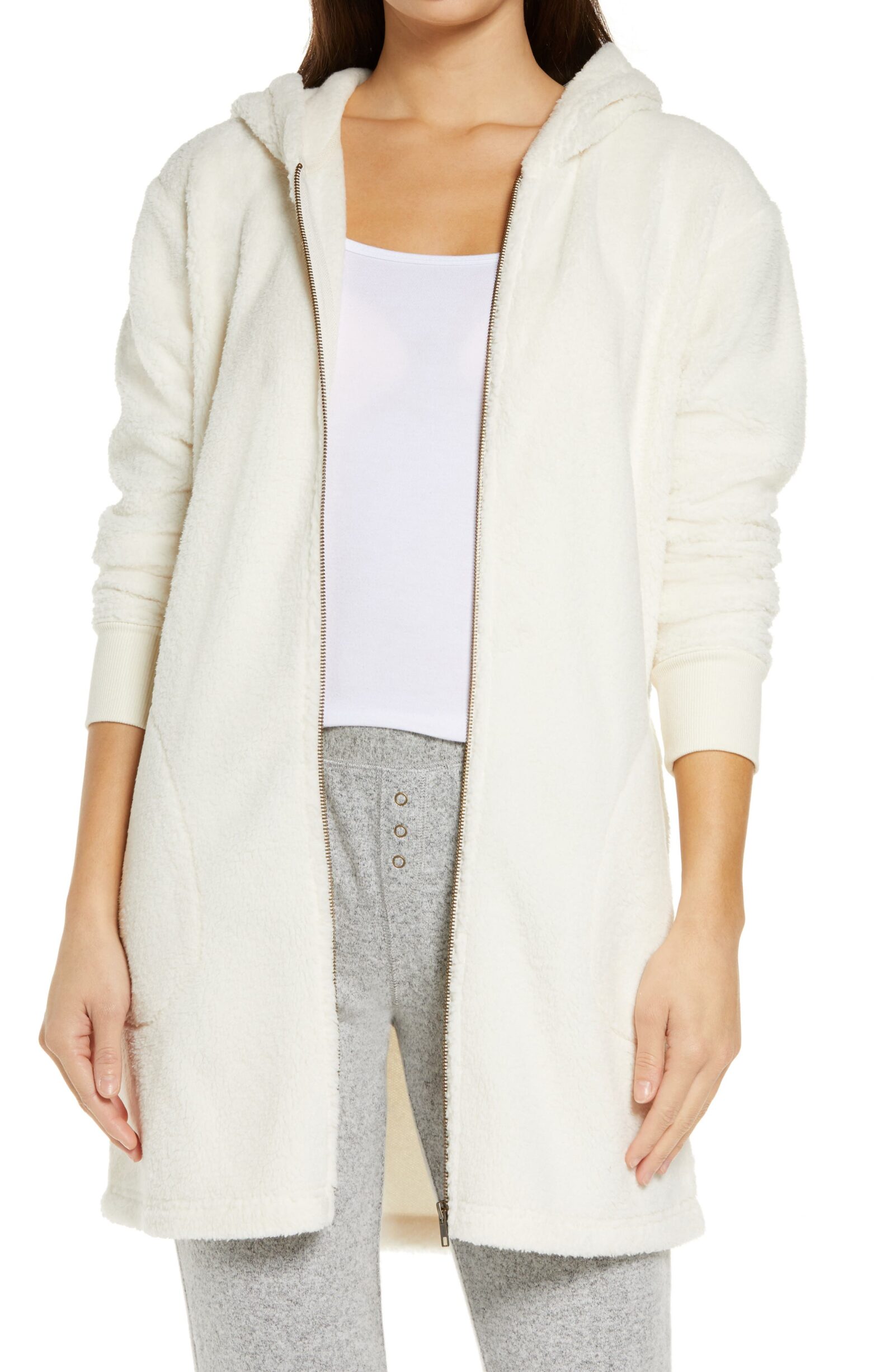 BP. Oversize Zip-Up Hoodie ($55) $22.97
You can always count on BP. for classy essentials, and this zip-up hoodie is no exception. The relaxed silhouette and creamy white color of this hoodie will define comfort with style for you.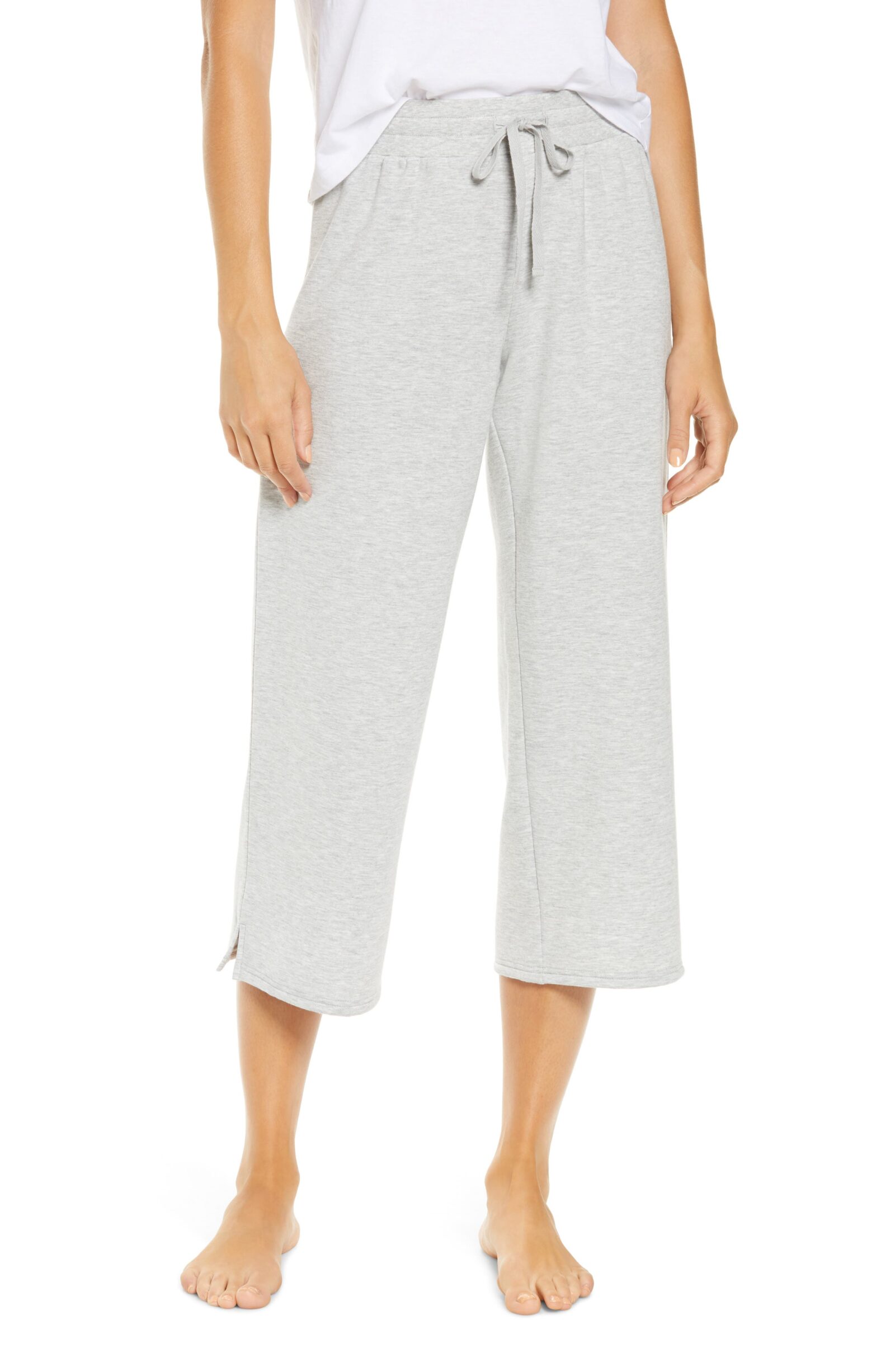 BP. All Weekend Crop Pants ($29) $22.20
Crop pants are flattering and on-trend as well, thanks to their playful silhouette and cutesy look. These cropped pants will take you through the season in style with their breathable fabric and easy fit.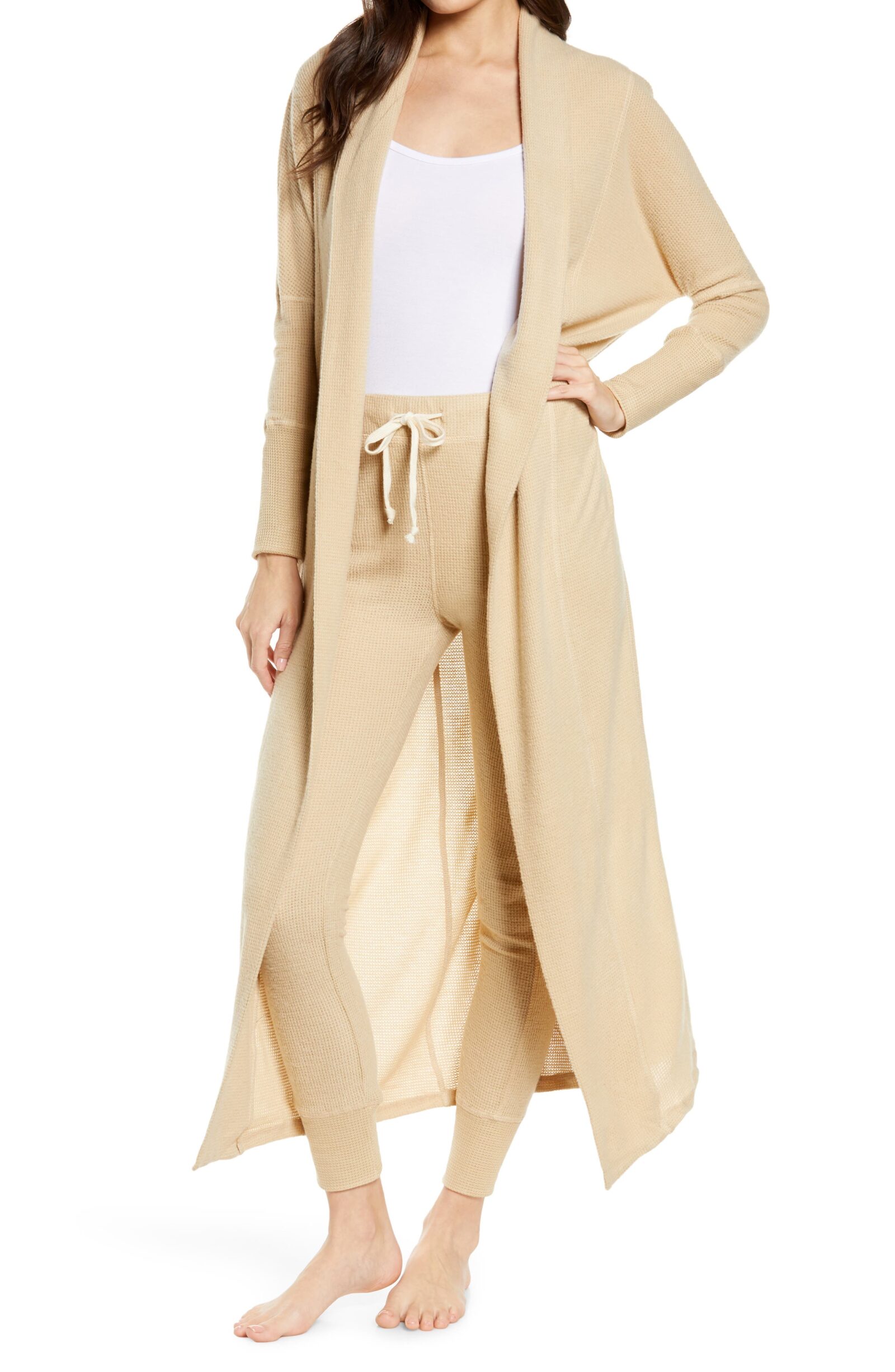 Free People And Chill Set ($118) 
Lounge all day long without any guilt by wearing this set that includes a longline cardigan and joggers adorned in camel color.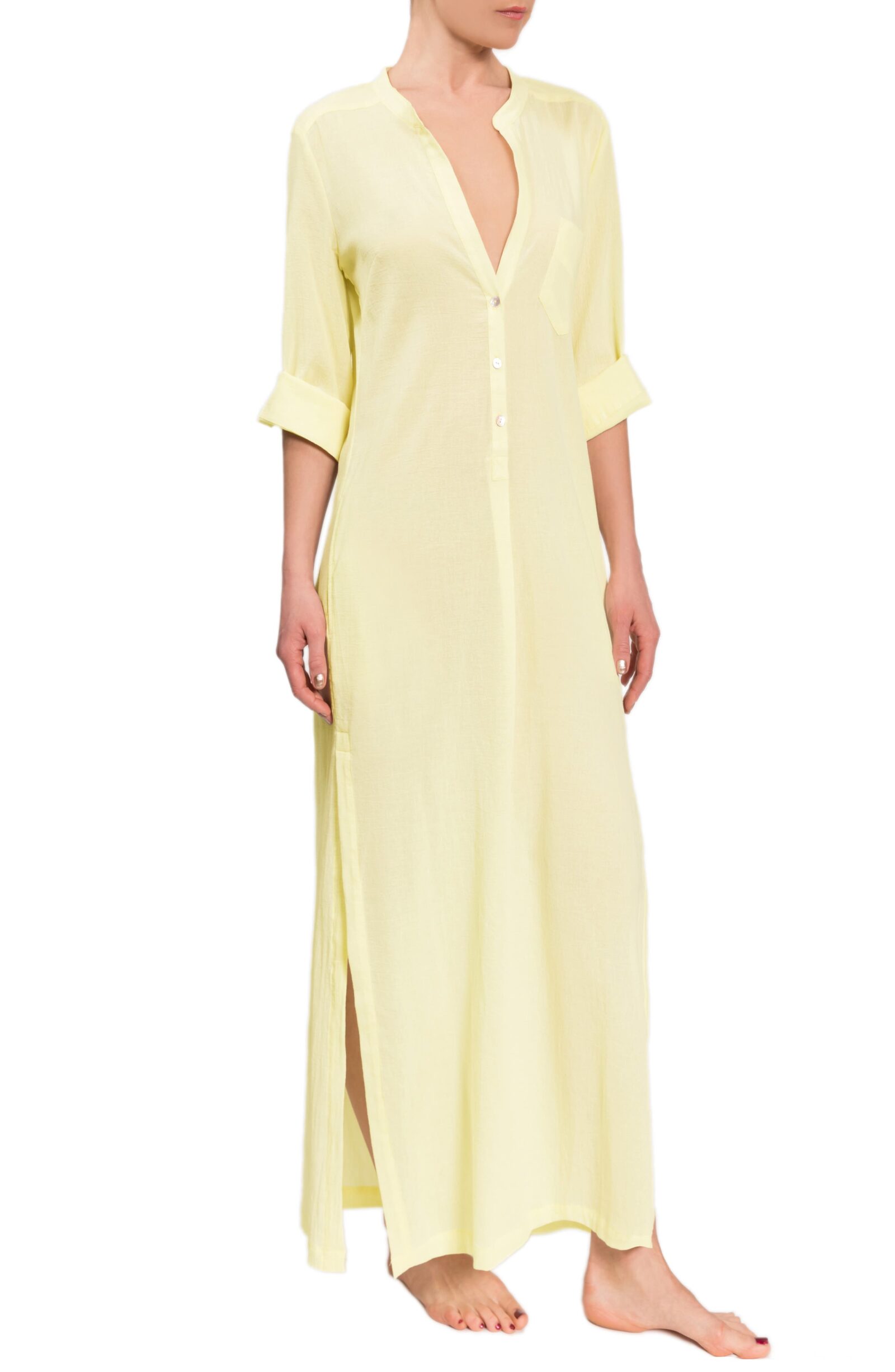 Everyday Ritual Plunge V-Neck Cotton Caftan ($150)
Dipped in trendy mellow yellow color, this cotton caftan is too chic to pass on. The side slits and lightweight, breathable fabric makes it a must-have for a spring wardrobe.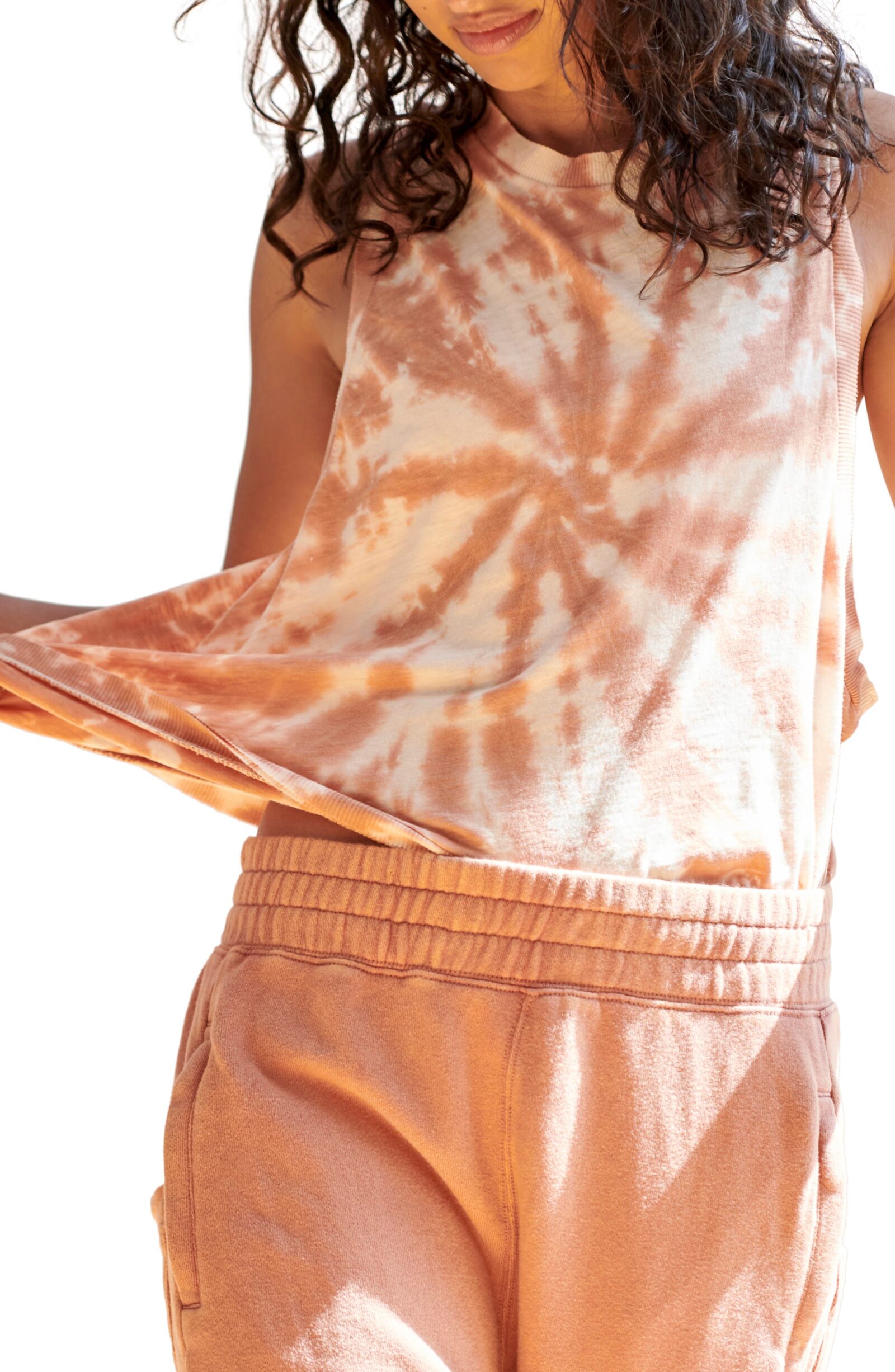 Free People FP Movement Love Tie Dye Tank ($58) $34.80
Tie-dye print had a huge moment in 2020, and it seems like it's in no mood to leave 2021's fashion world as well. So, go ahead and make your loungewear collection edgy with this tank top.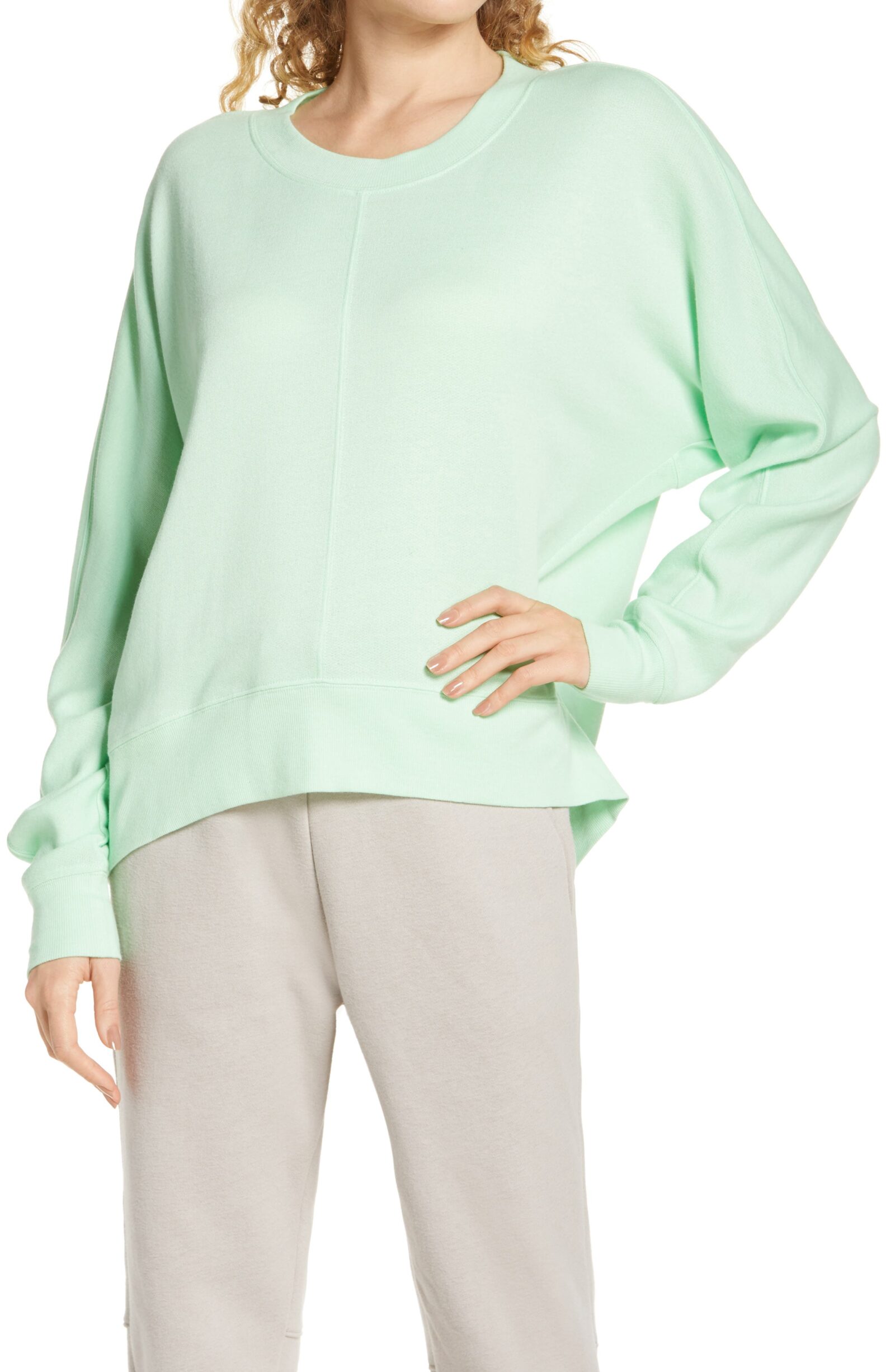 Zella Carey Crew High/Low Sweatshirt ($49)
Cut from utterly soft cotton in a pretty mint green color, this sweatshirt is an unmissable piece. The slouchy fit and dropped shoulders will set you ahead in the fashion world.
Up Next: These 15 new arrivals in footwear are here to elevate your spring and summer wardrobe