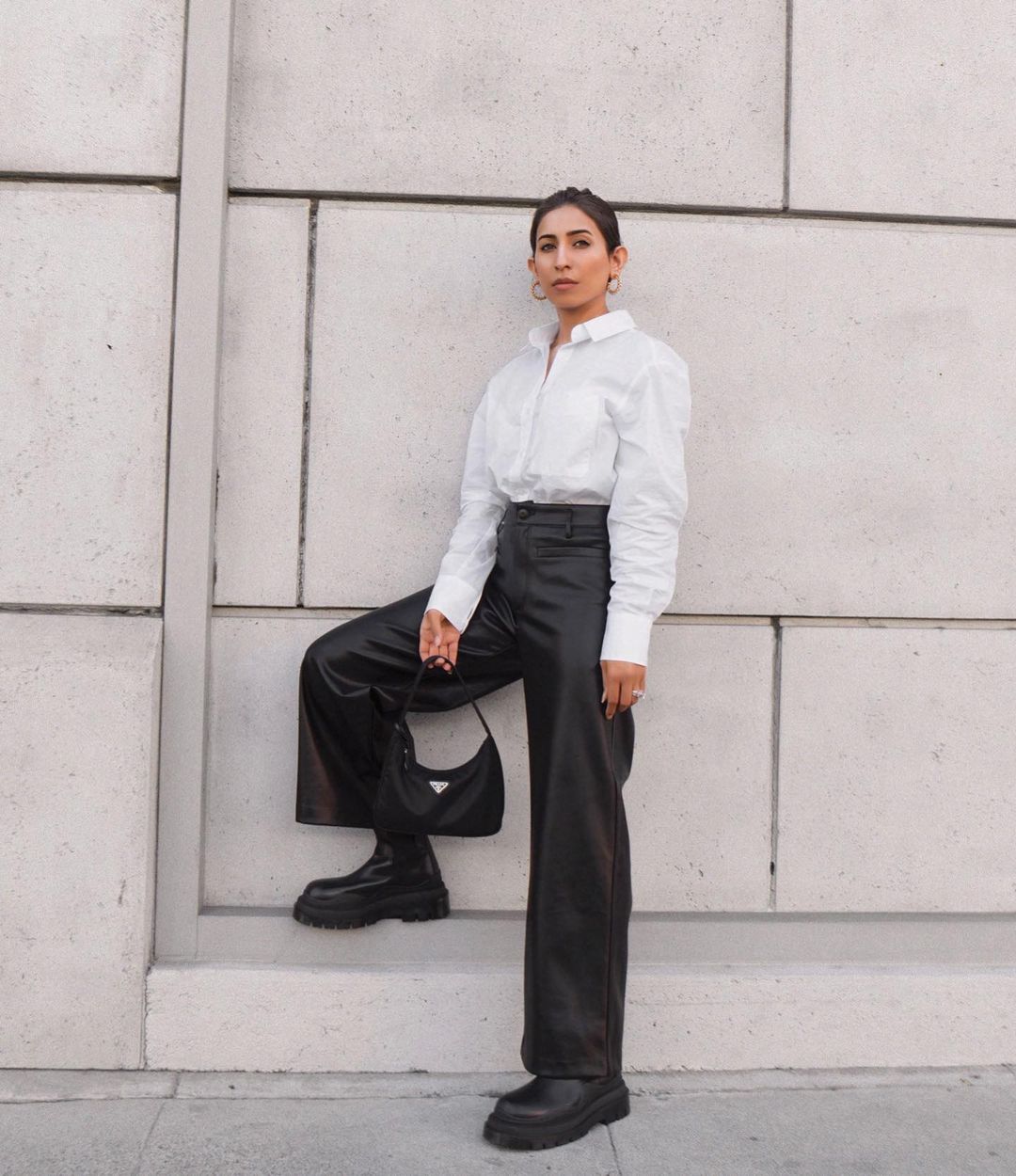 As spring rolls around the corner, it's time for a little wardrobe makeover to get into the spirit of fun and sun. Shopping for spring clothes makes us all cheer-y and content on the inside. And there's no better place than Revolve to enhance our style for the season. Spring clothes for women are usually associated with floral prints and brighter colors that instantly catch the eye. Of course, there's a lot more to the spring fashion trends than just that. Adding your personal style to these chic picks creates a contemporary twist that will make jaws drop everywhere you go.
Now, we've done a good amount of scouring as always to ensure that you're presented with the best spring clothes of 2021 that will always keep you a step ahead in the fashion scene. Get ready to dive deep into this perfectly curated list made just for you to ensure you make the best style statements of the season.
21 Trendy Spring Clothes To Check Out Now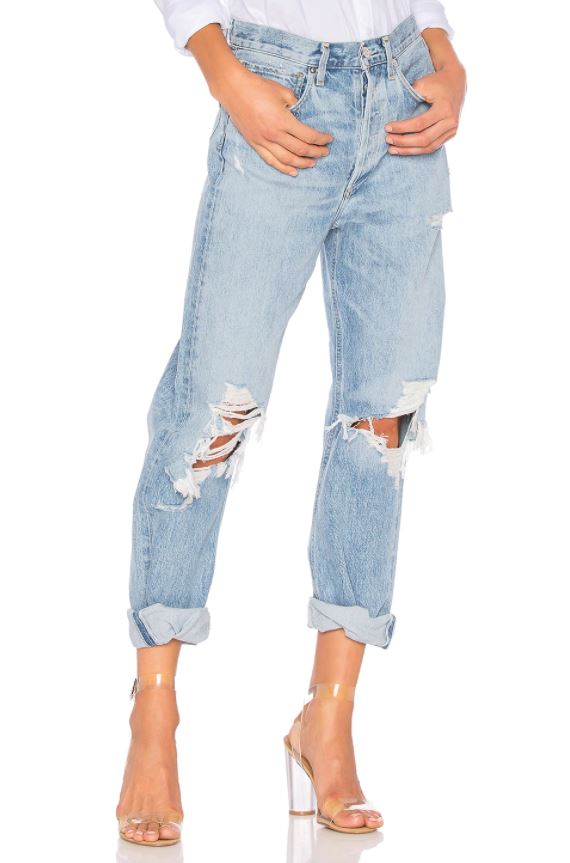 AGOLDE 90s Mid Rise Loose Fit ($188)
There's no room for wrong when you're wearing a pair of jeans as chic as this one. Show off that edgy and retro-cool 90s style with a contemporary twist as these jeans perfectly elevates your look.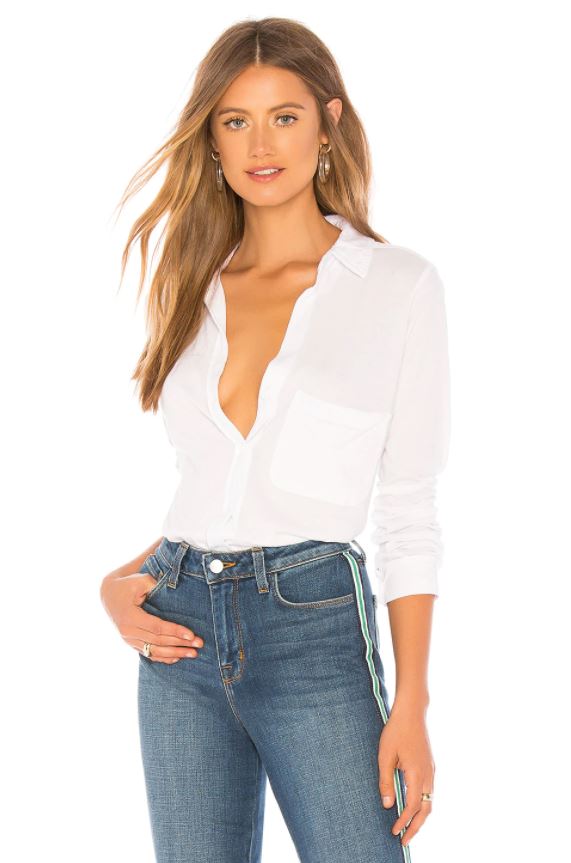 Bobi Light Weight Jersey Button Down ($79)
No matter what the season is, a classic white shirt is a wardrobe must-have. It definitely belongs in the trendy spring clothes pile as it's undeniably comfy and effortlessly chic.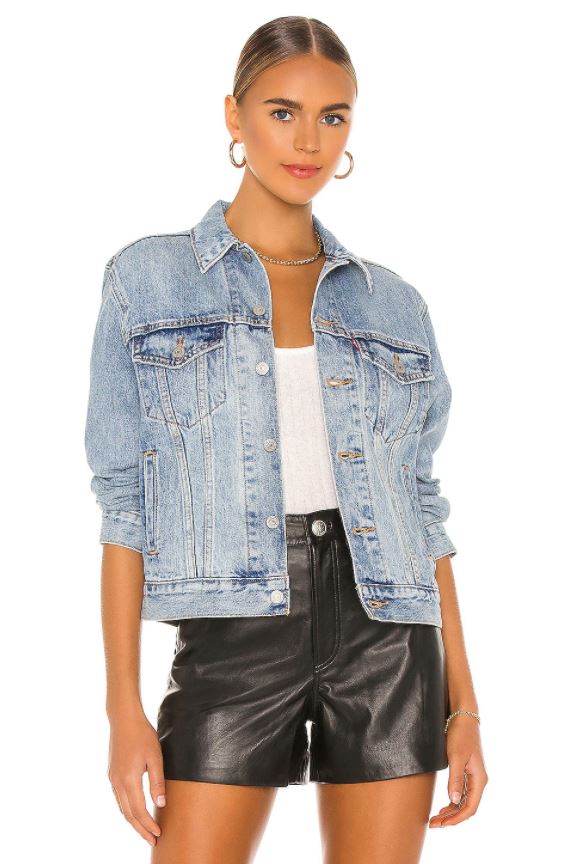 Levi's Ex-Boyfriend Trucker ($98)
Spring clothes for women are always chic, edgy, and ridiculously cute. This jacket definitely belongs to the edgy category, and no matter what your personal style is, it will fit right in.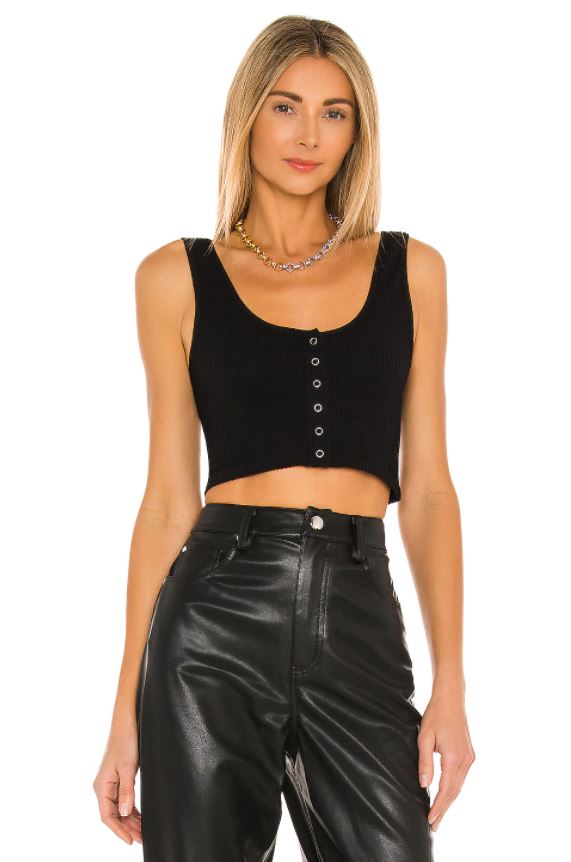 Free People Hailey's Henley Tank ($30)
A spring wardrobe without a tank top is like ice-cream without sprinkles. And that's not good. The henley tank is a definite must-have to keep you trending throughout the season.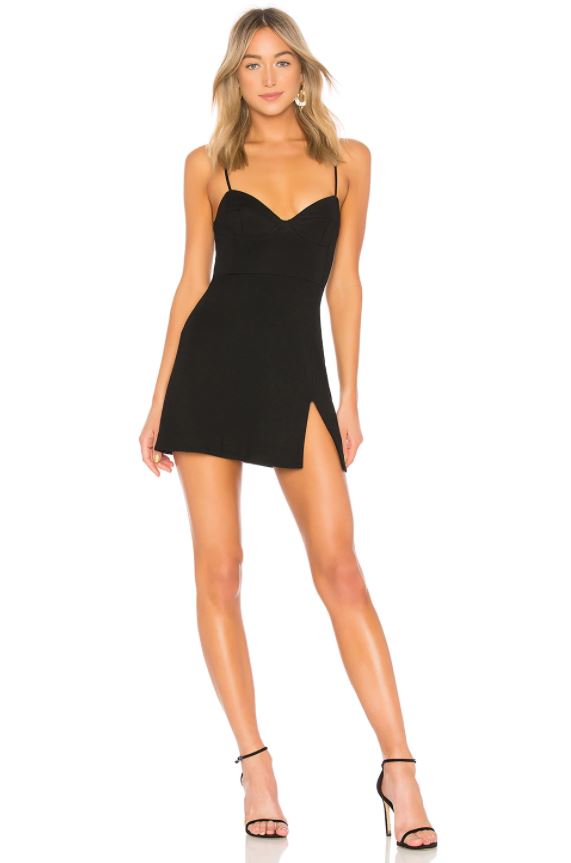 NBD Monterey Cypress Mini ($148)
This classic and effortlessly stylish little black dress doesn't need a season or reason to be worn. It can be elegantly styled with just about anything, and you'll always look dressed to the nines.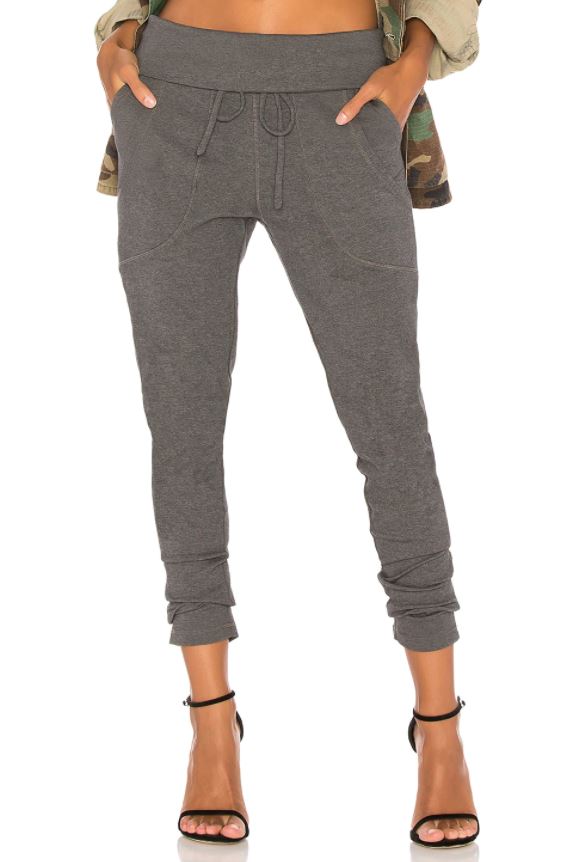 Bobi Luxe Lounge Jogger ($79)
Joggers will always be our best friends, no matter what the weather is. Designed in a knit fabric, these super comfy luxe joggers are perfect for spending the whole day lounging around or stepping out for your daily errands.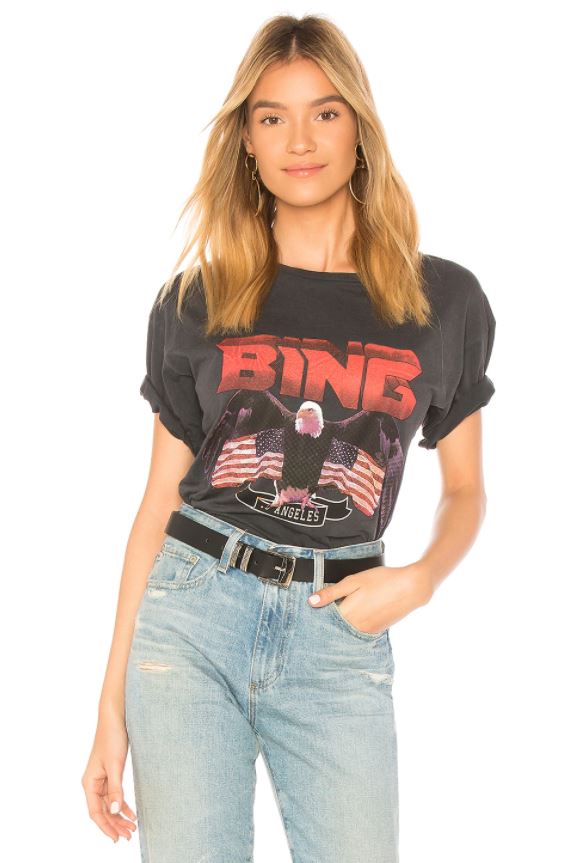 ANINE BING Vintage Bing Tee ($99)
Nothing like a vintage tee to amp up your spring wardrobe. Loud print graphics are a sure way to grab anyone's attention, and you'll definitely want to strut the style in this edgy t-shirt.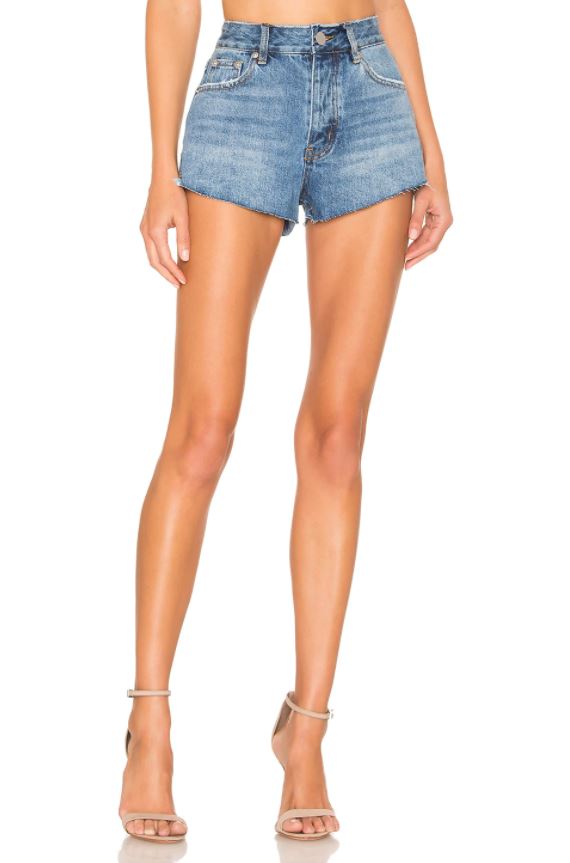 Superdown Neri Denim Short ($54)
You didn't think we'd leave a good ol' pair of denim shorts behind, did you? With an intentionally distressed pattern, you can bet that these shorts come under the ultimate cute spring clothes category that is definitely on our list.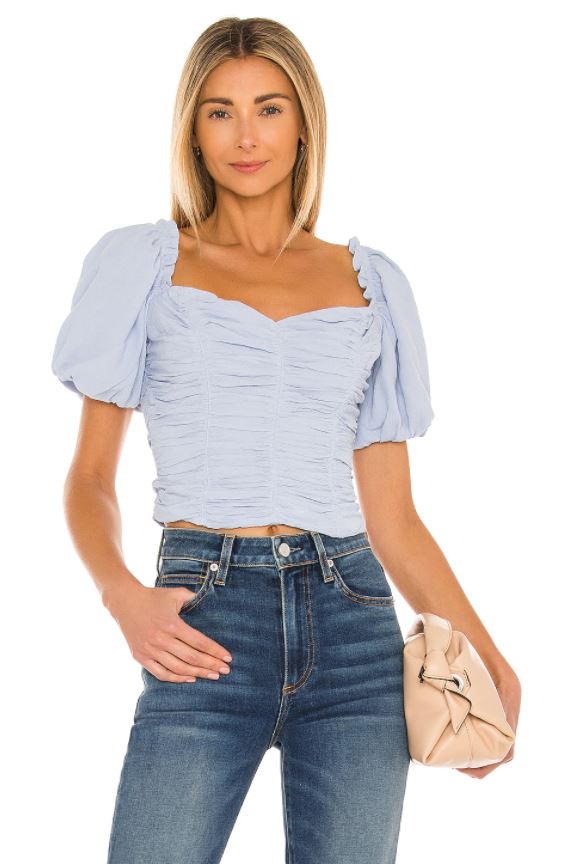 ASTR The Label Serafina Top ($88)
Add a little romance to your outfit of the day with this chic and sophisticated poufy ruched top. The simplicity and elegance of this top is perfect for the season of sun and fun.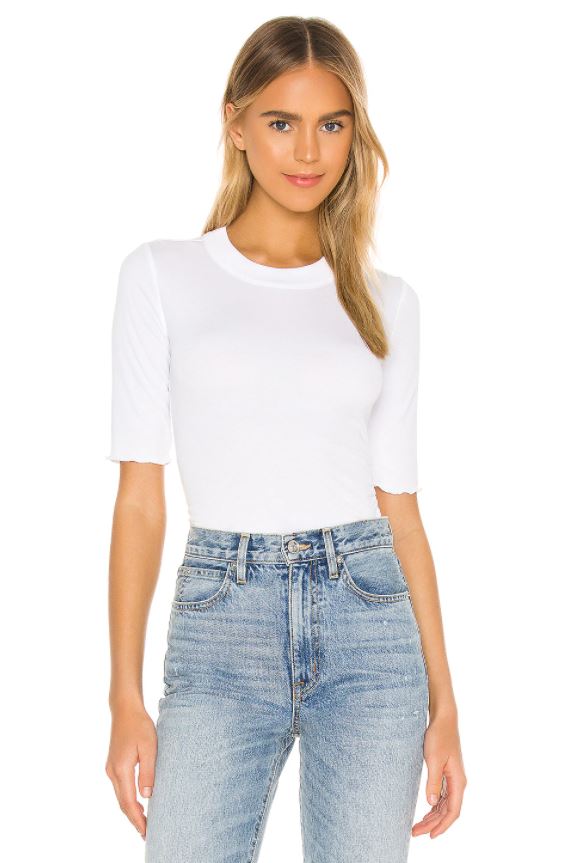 Free People Talk To Me Tee ($30)
Ribbed fabrics are always a favorite, and this chic tee is a definite go-to. Perfect for a casual day out or lunch with the girls, elevate your look effortlessly according to your day's events with this classy top.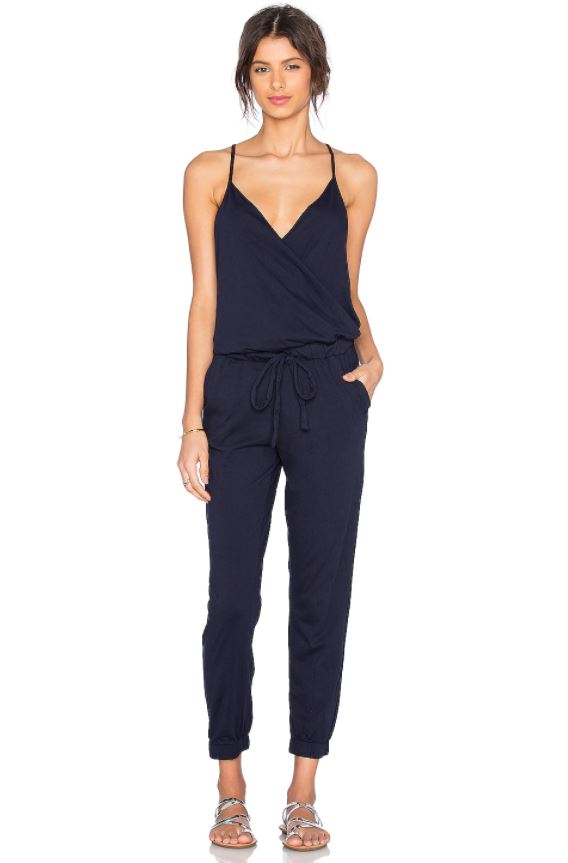 Bobi Supreme Jersey Tied Waist V Neck Jumpsuit ($79)
A jumpsuit makes dressing up a lot easier and is quite the time-saver, especially when you find it impossible to pair a separate pant and top. This chic piece is perfect when the sun comes out and will certainly get you many compliments.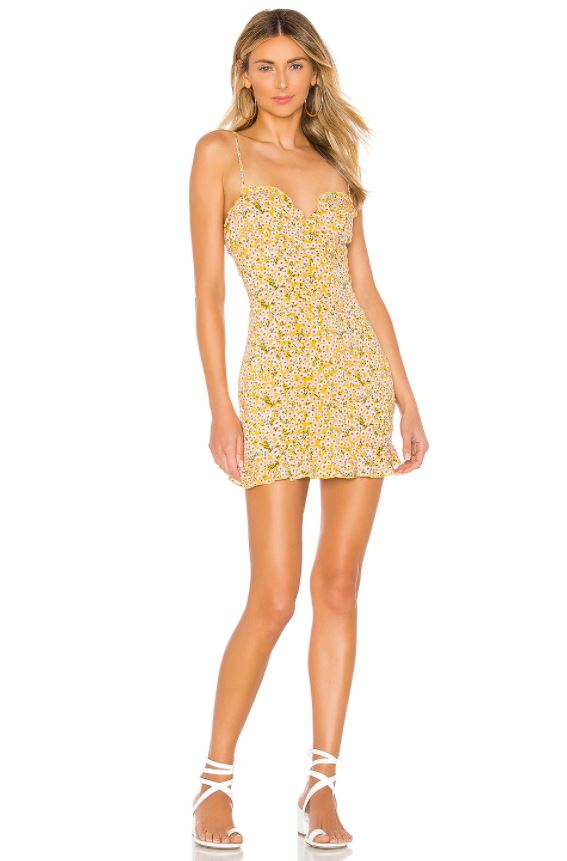 Superdown AJ Ruffle Cami Dress ($64)
Your spring wardrobe is not complete if it doesn't have the perfect floral printed dress. This cami dress with a dainty and chic print just screams spring, and you know you've got to have it.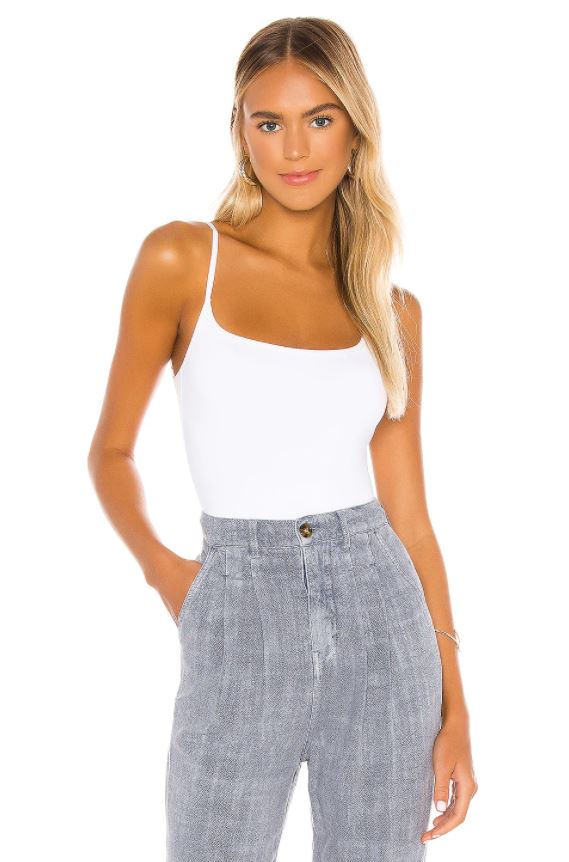 Free People Strappy Basique Bodysuit ($40)
A bodysuit is a wardrobe essential, and this uber-chic one is guaranteed to make you buy it immediately. The form-fitting silhouette hugs your body perfectly to accentuate your figure and will definitely make heads turn.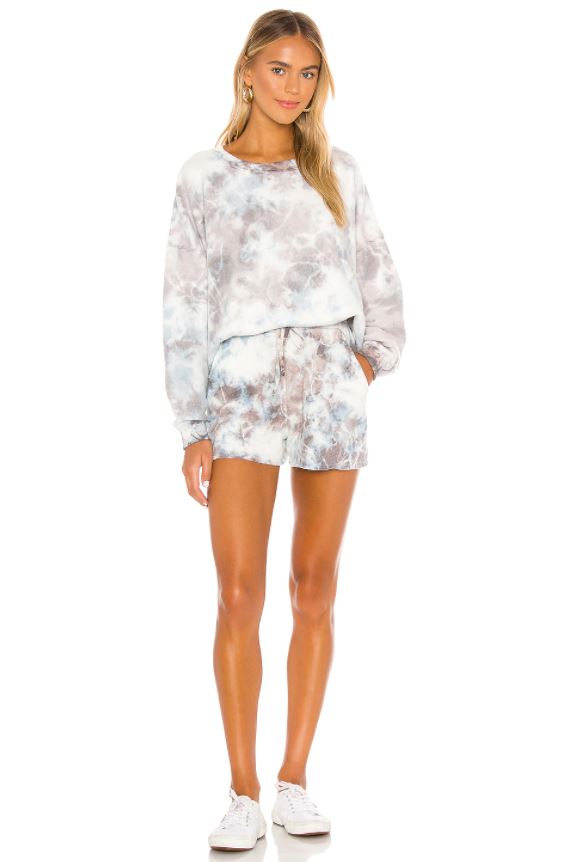 Free People Kelly Washed Set ($168)
Tie-dye washed patterns are all the craze at the moment, and we're totally here for it. And there's nothing better than a matching set to keep your spirits lifted all day. This one is definitely going on our list.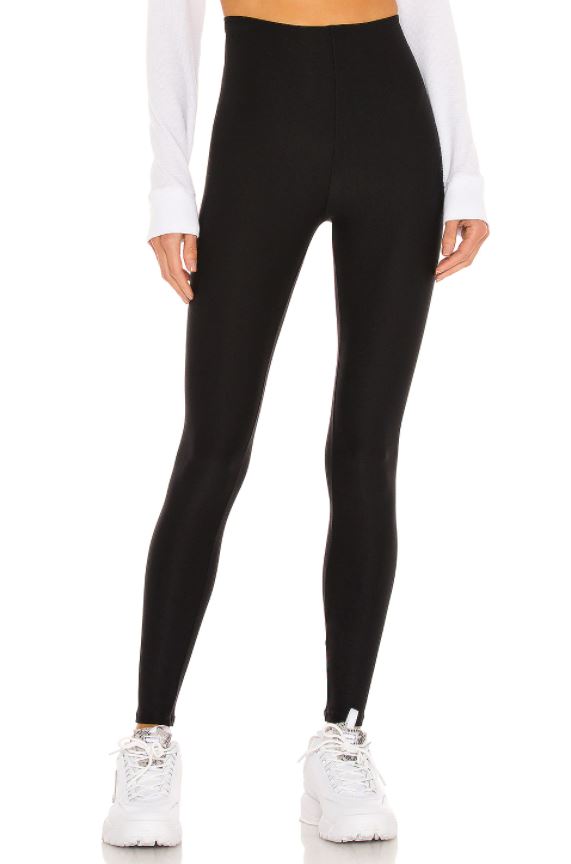 Commando Control Legging ($88)
Leggings will always be an important part of our closet, and it's the kind of comfort we want to stay in at all times. These chic black leggings will definitely be your new favorite.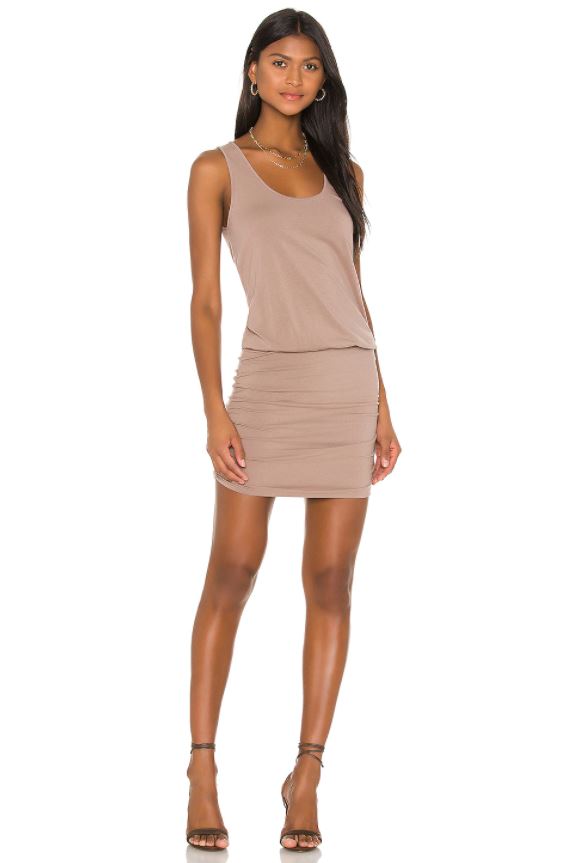 Bobi Draped Modal Jersey Mini Dress ($66)
Stitched in a jersey fabric with ruched detailing on the sides, you won't have to worry about what to wear for a night out on the town or a casual lunch date. This dress has got you covered.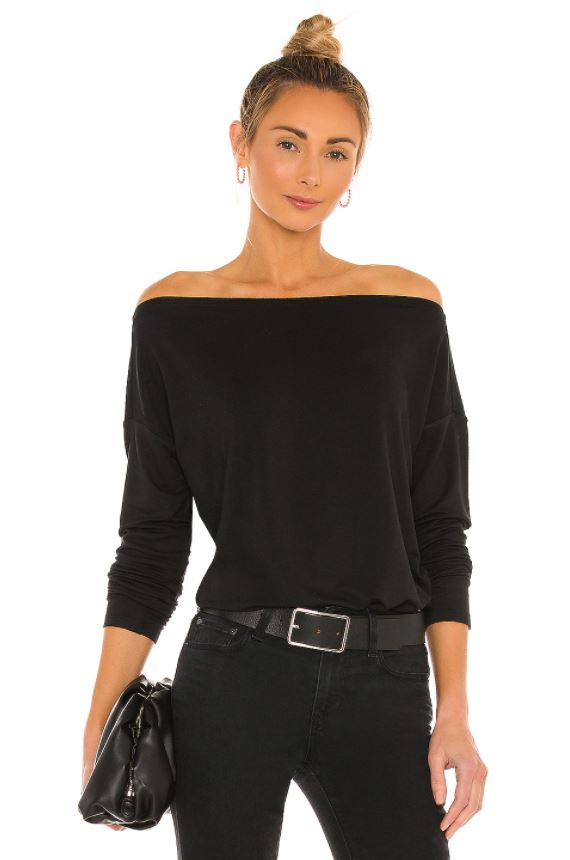 PAIGE Suvi Bodysuit ($129)
A little shoulder show never hurt anybody. This off-shoulder bodysuit in a sleek jersey fabric will definitely make you fall in love with it. If it doesn't make it to your list, it's definitely going to be on ours.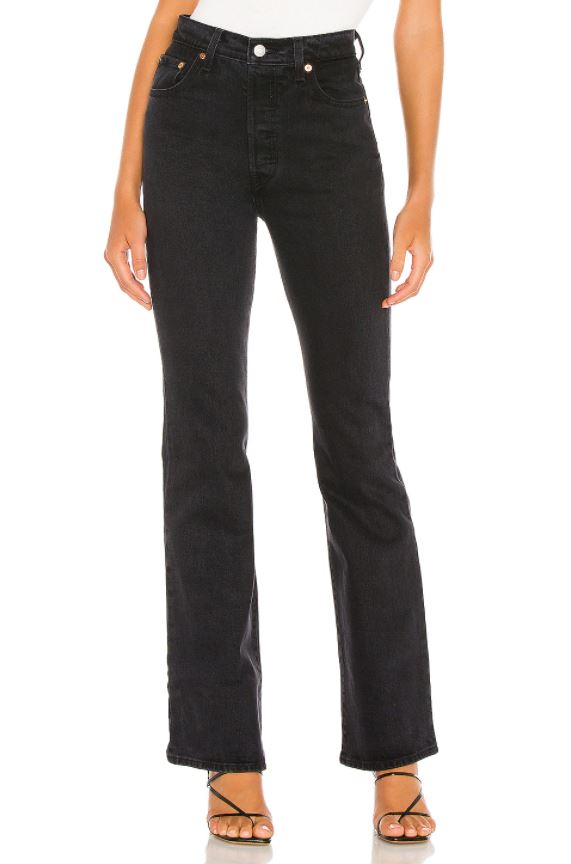 Levi's Ribcage Boot ($108)
The modern take on classic bootcut jeans will definitely sweep you off your feet. These chic distressed jeans offer a vintage edginess your wardrobe needs, and you'll absolutely love them.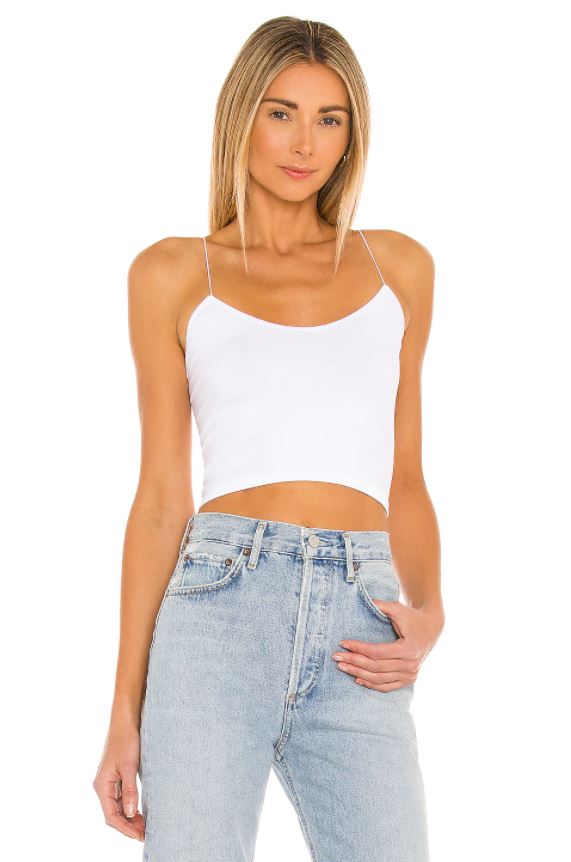 Free People Brami Tank ($20)
There's no fixed number on how many tank tops are too many, right? The Brami tank is a wardrobe essential you didn't know you needed. The seamless fabric feels almost like a second layer of skin, and you're definitely going to love it.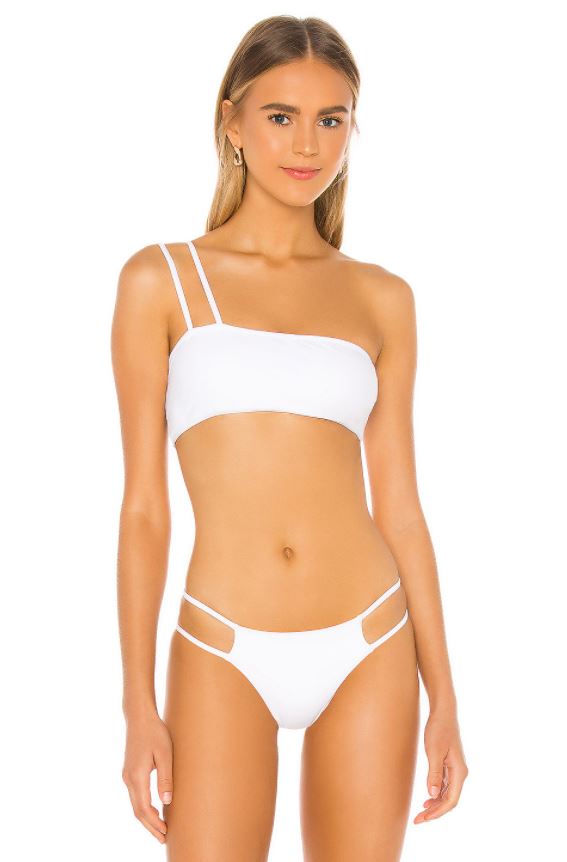 Superdown Monica Top ($48)
Your spring and summer wardrobe is incomplete without a swimsuit to keep you always ready for a pool day or a beach wave. Get ready to show off your summer body in this chic bikini top as the days of fun in the sun come closer.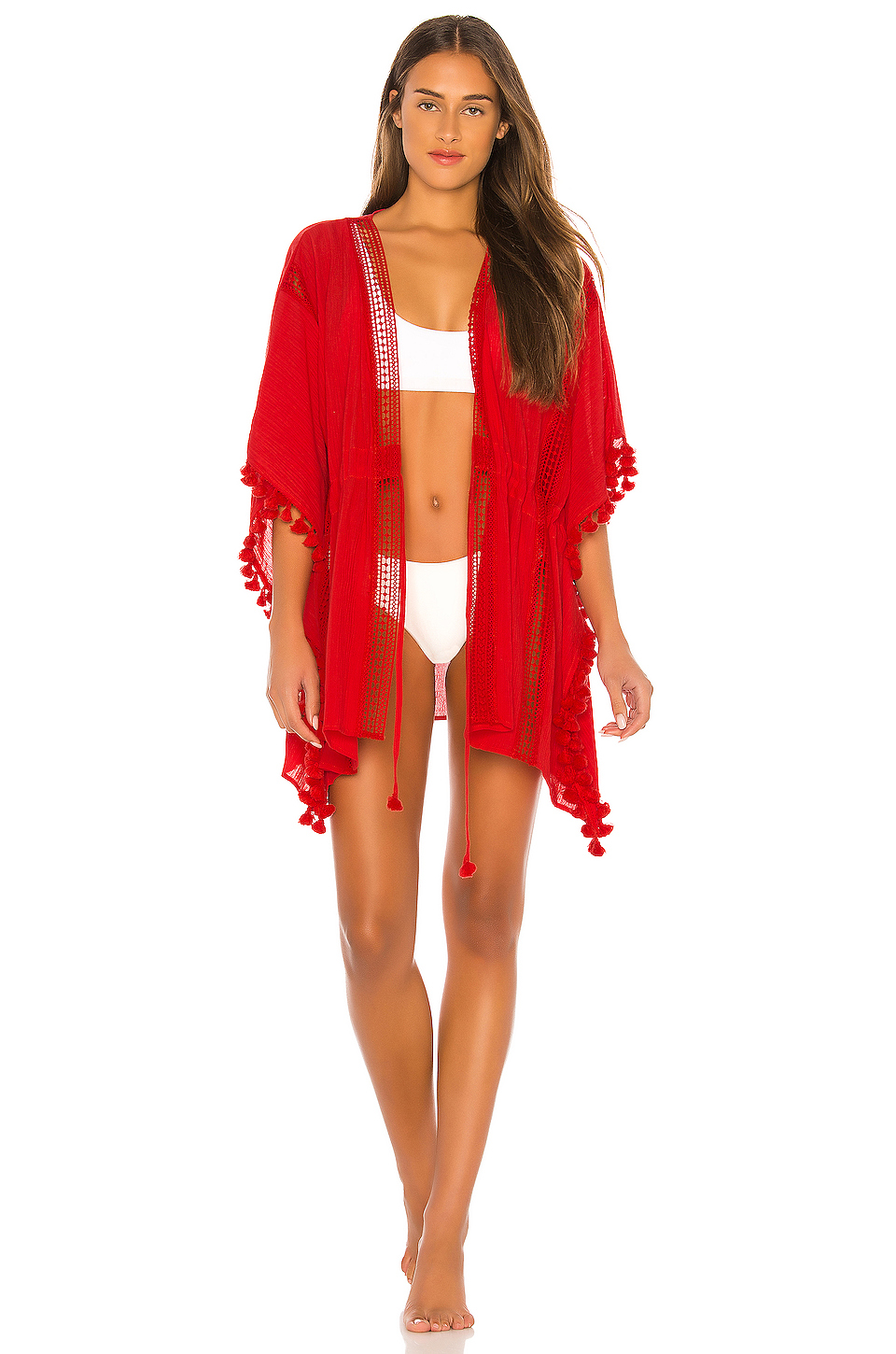 Michael Stars Tassels For All Ruana Cover Up ($78)
A cover-up will always come in handy, not only when you step out of the water, but you can also style it as a chic shrug for your outfit of the day. You definitely won't think twice when you look at this trendy piece.
Up Next: These on sale coats & jackets worth going gaga over