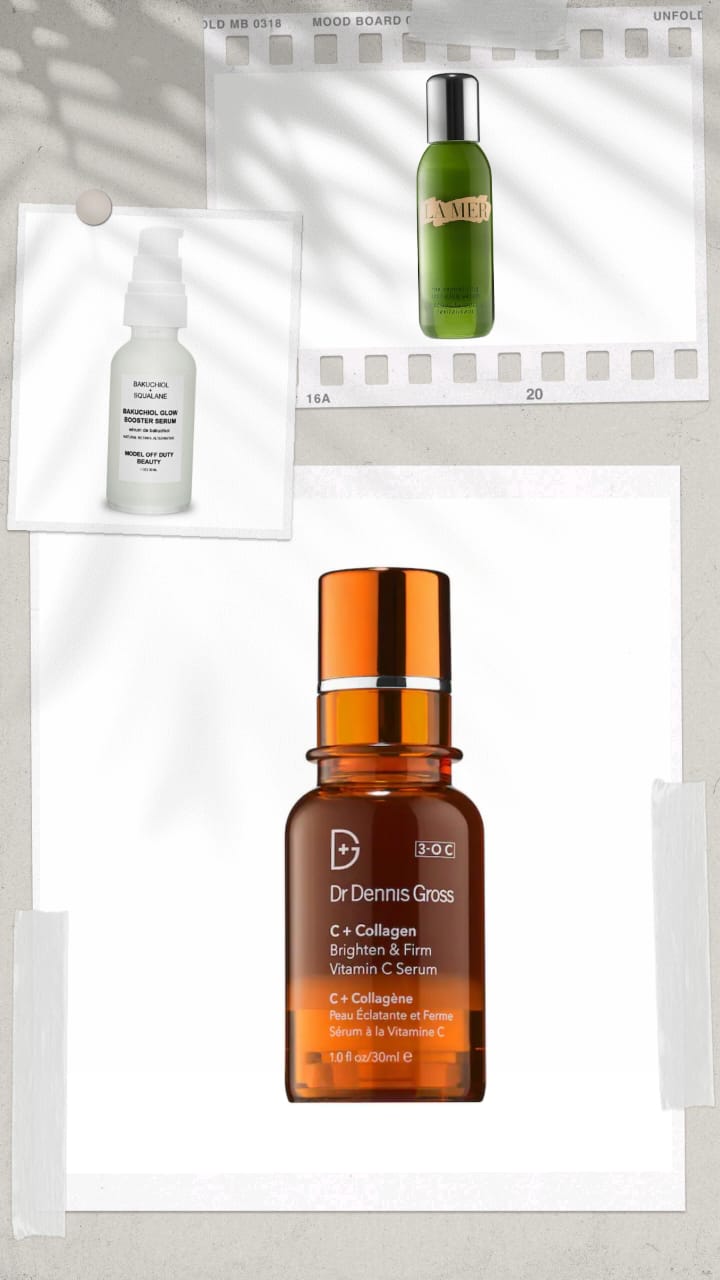 Whether you like a 10-step skincare routine or a basic one, a facial serum is a product you cannot miss out on. But, why to use face serum? Why is everybody suddenly talking about facial serums? What are the top reasons to use face serum? Here is all you need to know.
While your cleansers and moisturizers can have skin-loving ingredients, they do not contain any potent ingredients. But, to achieve any targeted results, your routine requires active ingredients that are meant to cater to your specific needs. This is simply why facial serums are called targeted treatments.
Facial serums are typically liquid-based formulations that contain high concentrations of activated ingredients. Serums offer better and deeper penetration, which makes them far more effective than any other product. Read on to know why are FC editors simply obsessed with facial serums with a list of top 11 targeted treatments.
Why To Use Face Serum?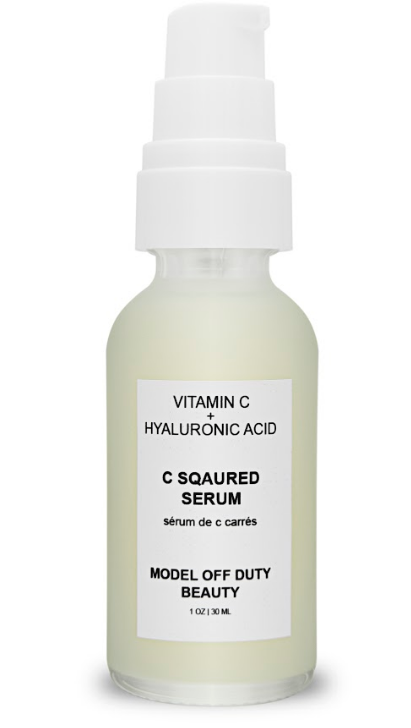 Model Off Duty Beauty C Squared Serum
Are you tired of looking at your dull and aging skin? If yes, you definitely need this clean beauty serum in your life. This 100% natural yet fast-acting serum is filled with a double dose of vitamin C and hyaluronic acid. The best part is it is not simply a brightening serum, it is a nourishment-filled product that delivers long-term results. This is the product that answers why to use face serum.
#2 ALL THE HYDRATION: LA MER

La Mer The Revitalizing Hydrating Serum
When your skin demands a big glass of water, you need this Revitalizing Hydrating Serum to quench the thirst of your skin. This serum is a magical elixir that treats and heals your parched skin. Moreover, this hydrating serum by La Mer can deliver mega-moisture to your skin. But, the best part is it never makes your face greasy.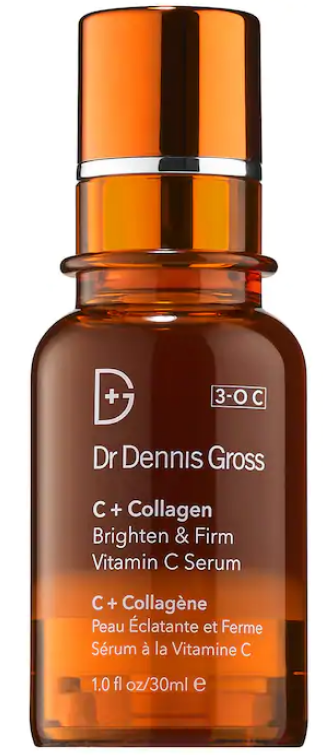 Dr. Dennis Gross Skincare C+ Collagen Brighten & Firm Vitamin C Serum
You need the C+ Collagen Brighten & Firm Vitamin C Serum in your regimen to give your skin a tighter and brighter appearance. This serum is meant to eliminate any dullness and instantly illuminates the skin. Pick this quick absorbent serum to increase the collagen production of the skin while brightening it.
#4 MANAGEMENT OF SENSITIVE/ACNE-PRONE SKIN: MODEL OFF DUTY BEAUTY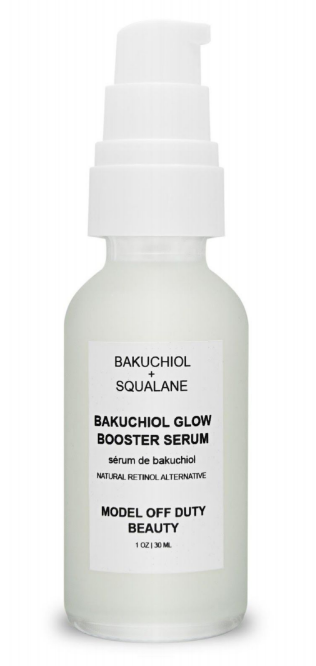 Model Off Duty Beauty Bakuchiol Glow Booster Serum
If you want your facial serum to deliver visible results without any side effects, you need this MODB serum. This Bakuchiol Glow Booster Serum is the perfect natural retinol alternative. It is a product that instantly delivers calmness to your skin while delivering visibly younger and healthier-looking skin. Pick this product if you want something that suits your extra sensitive and acne-prone skin.
#5 ELIMINATION OF SIGNS OF AGING AND ACNE: CLINIQUE

Clinique Acne Solutions Acne + Line Correcting Serum
Another must-have product is this Acne Solutions Acne + Line Correcting Serum. With a consistent application of this serum, you can get rid of any selfie-sabotaging acne, dark spots, wrinkles, or fine lines. This is the ultimate product to achieve clear and firm skin at the same time. The best part is it is 100% oil-free.
#6 INCORPORATION OF HIGHLY CONCENTRATED INGREDIENTS: FRESH

Fresh Rose Deep Hydration Face Serum
If you want the goodness of brilliant and extremely potent ingredients, you must instantly add a serum into your regimen. This serum by Fresh is the perfect pick to incorporate the nourishment of real roses in your daily routine. This calming skincare product delivers the ultimate love to make your skin happy. Pick this for glowing and healthy skin.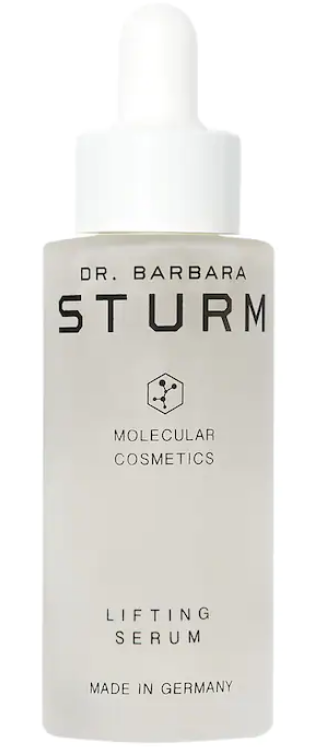 Dr. Barbara Sturm Lifting Serum
Pick this lifting serum by Dr. Barbara Sturm for instant and long-lasting results. With the ingredients that aim to provide a visible lifting effect, this serum is a dream come true. It is a lightweight serum that is suitable for all skin types and fights multiple signs of aging.

Drunk Elephant T.L.C. Framboos™ Glycolic Resurfacing Night Serum
Pick this Drunk Elephant product to incorporate AHA/BHA-based care into your nightly routine. With the power to eliminate any congested skin, this serum is all you need for the removal of dull and dead skin. It is suitable for all skin types and works while you sleep.
#9 ELIMINATION OF LINES: DIOR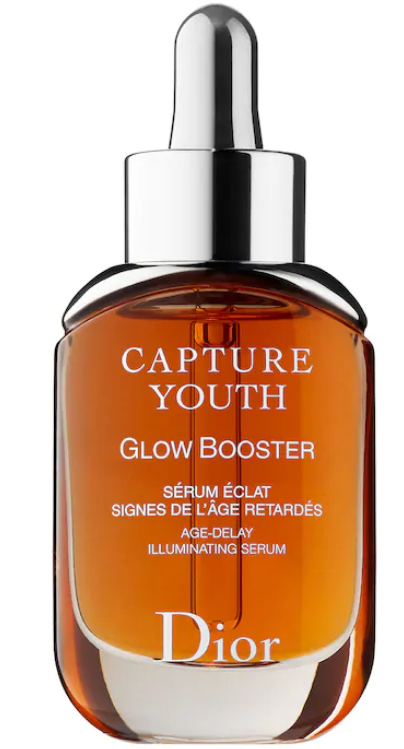 Dior Capture Youth Serum Collection
Another essential serum is this Capture Youth Serum by Dior. With the perfect blend of skin-loving ingredients, this Dior product is all you need for the elimination of lines and wrinkles. Filled with the magic of hyaluronic acid, this is your pick for plumper and better appearance.
#10 REPARATION AND REJUVENATION: CLARINS

Clarins Double Serum Complete Age Control Concentrate
If you still wondering why to use face serum, you must pick this serum to change your mind. Pick this serum to repair and rejuvenate your skin. Clarin's Double Serum Complete Age Control Concentrate is an innovative product which is filled with anti-aging properties that work to eliminate any lines and wrinkles. It also aims to eliminate any unevenness and improves the overall texture. Pick this product to achieve results in just seven days.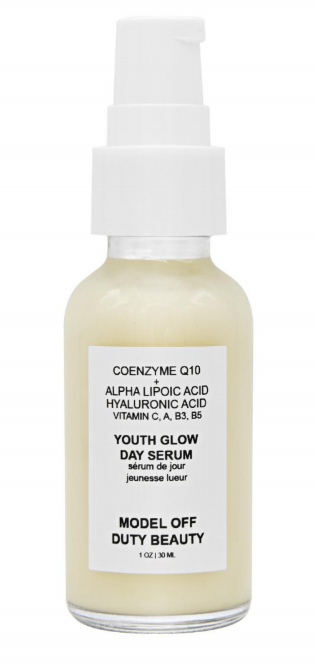 Model Off Duty Beauty Youth Glow Day Serum
Do you often wonder, "Why should I use a face serum?" If yes, the Youth Glow Day Serum by Model Off Duty Beauty is your pick. This essential serum helps you achieve smooth, clear, and youthful-looking skin and to instantly incorporate the goodness of hyaluronic acid, aloe vera, alpha-lipoic acid, and vitamin C. The best part about this product is it is made up of clean and natural ingredients.
Up Next: 7 best clean under-eye products that will help end your struggle against dark circles