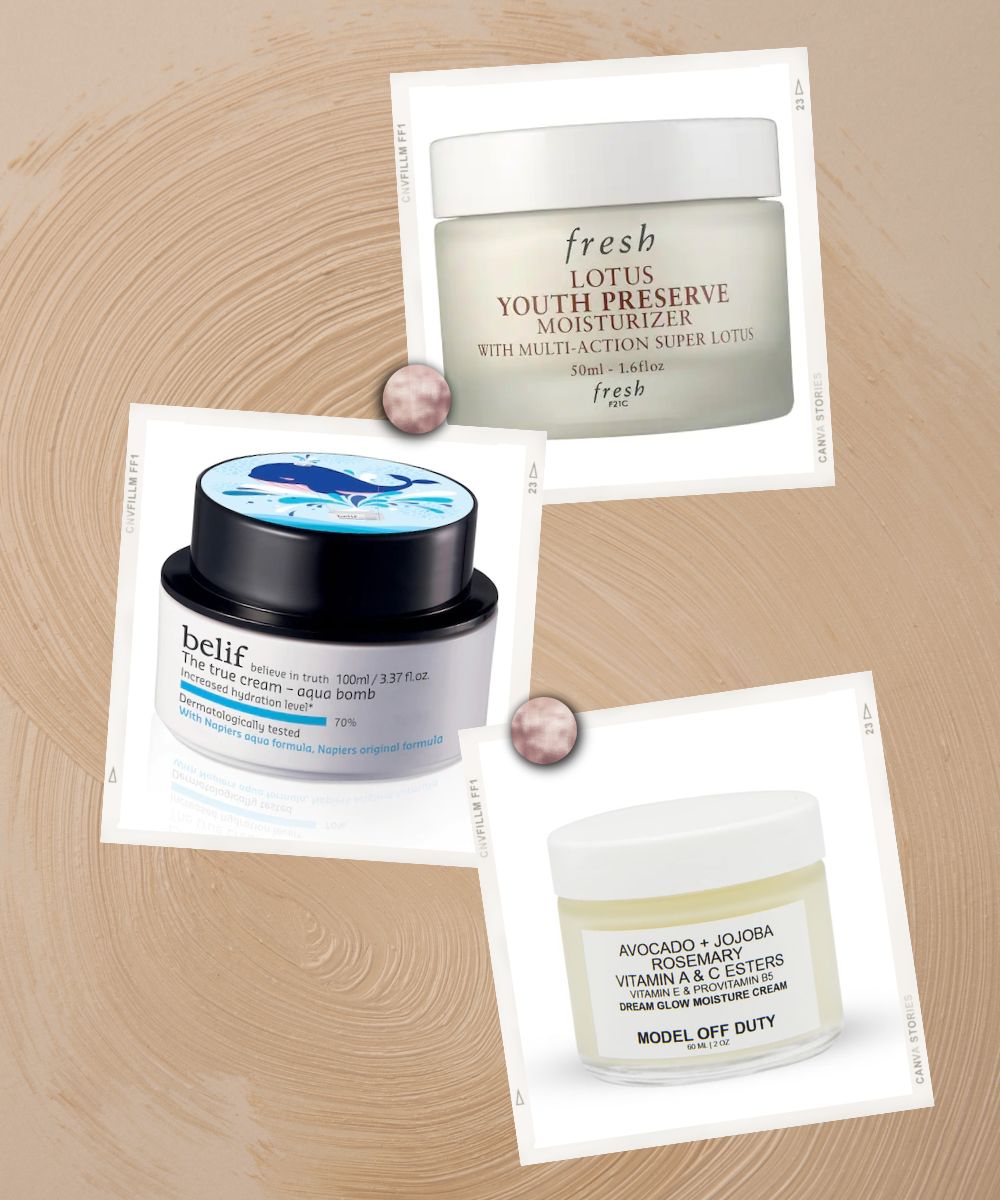 If you have been struggling with extremely dry skin, it is likely that you are missing out on moisturization or perhaps, you are using an unsuitable moisturizer. Dry skin, if left unattended, may feel excessively tight, flaky, or uncomfortable. Your dry skin craves hydration. You can hydrate your skin with a suitable hydrating moisturizer. When you pick the right moisturizer, it can essentially hydrate as well as rejuvenate your dry skin. But, how to find the right moisturizer? Here is a quick read that can fetch you some answers. Also, don't forget to check out our recommendations for the 5 best nourishing moisturizers for dry skin.
How To Defeat Dry Skin?
Regardless of the age or intensity, you can defeat your dry skin with these vital elements: antioxidants, emollients, skin-restoring as well as skin-rejuvenating ingredients. The perfect blend of these ingredients works together to make your skin softer, restore hydration, and prevent any moisture loss. Thereby, if you want to effectively get rid of dryness, you need to add a suitable moisturizer in your skincare regimen that is made up of natural and effective ingredients.
Why Should You Add A Moisturizer In Your Skincare Routine?
A moisturizer is one of the most important skincare products. It functions by sealing the essential moisture in the outermost layer of your skin. For radiant skin that glows and stays young, it must be hydrated. You can effortlessly maintain your precious skin with just a few drops of the perfect moisturizer. Moisturization has to be an absolutely unmissable step in your skincare. In fact, you must add a hydrating moisturizer in both your morning and nightly skincare regime.
How To Pick A Moisturizer?
If you have excessively dry skin, you must pick a creamy moisturizer with has a super-rich texture for nighttime skincare routine. Whereas for the morning routine, you must pick a creamy lotion infused with SPF.
Day Cream
Your day cream needs to be a rejuvenating moisturizer that is tailored to soften as well as protect the skin. It should contain natural ingredients like Avocado, Jojoba oil, Rosemary leaf extract, etc.
Night Cream
When it comes to an overnight moisturizing cream, you need to look for a product that repairs as well as regenerates your skin cells while you sleep. You need a moisturizer with natural ingredients like green tea, coconut oil, berries, etc.
Recommended Products: 5 Best Face Moisturizers For Dry Skin
To make the process of picking the right moisturizer easy for you, we have compiled a list of 5 super-nourishing moisturizers that your dry skin will thank you for. Check them out below: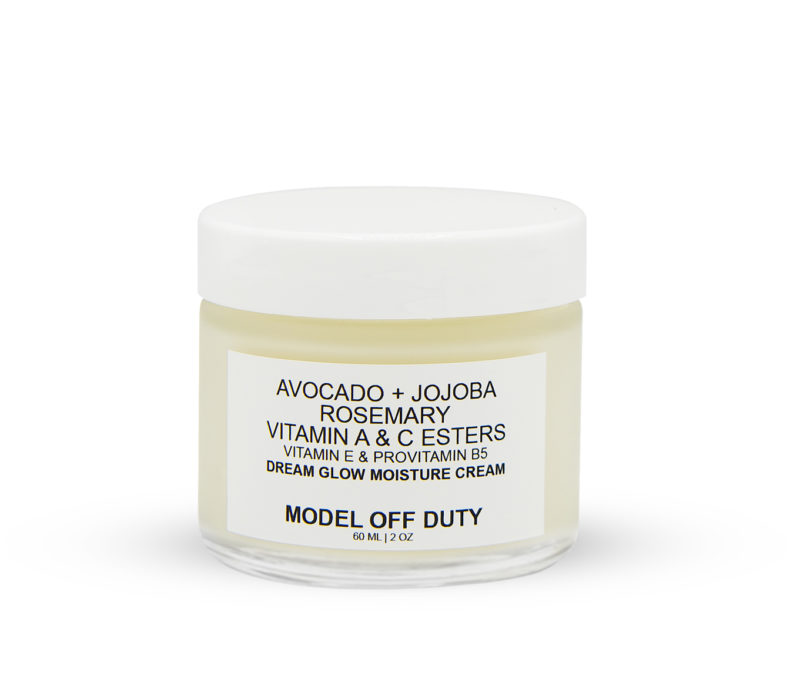 Model Off Duty Beauty Dream Glow Moisture Cream
Get your hands on this refreshing, rejuvenating, luxurious moisturizer that hydrates your skin, softens it, and protects it from any kind of damage.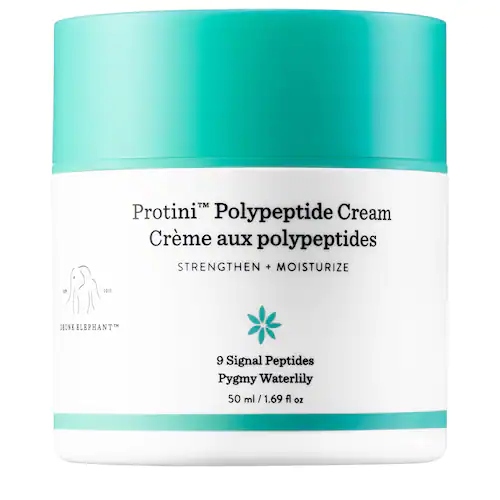 Drunk Elephant Protini Polypeptide Moisturizer
Waterlily, amino acids, and signal peptides come together in this protein-filled moisturizer to do what moisturizers do best – improve the skin's elasticity, texture, and tone while hydrating it to the maximum.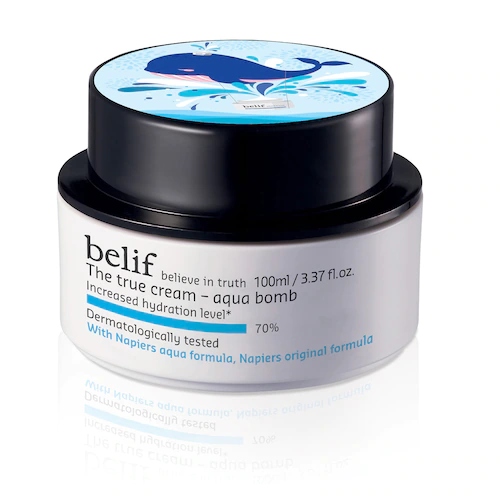 Belif The True Cream Aqua Bomb
If your dry skin is asking for hydration, then this is the moisturizing cream you should add to your cart right away – because as the name suggests, this cream is the "drink" your skin really needs.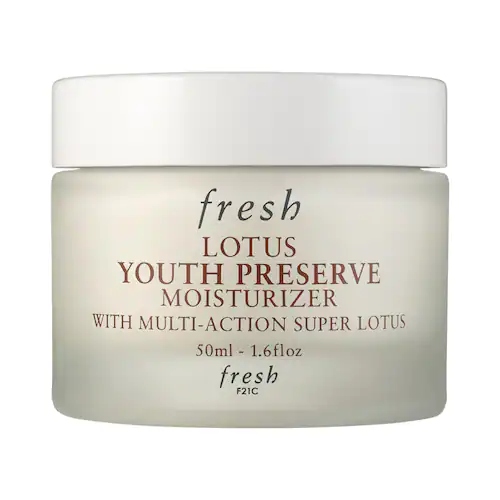 Fresh Lotus Anti-Aging Daily Moisturizer
This moisturizer not only gets absorbed into the skin in the blink of an eye, and hydrates the skin all-day-long, but also strengthens the skin's barrier- an absolute must-have on anyone's skincare cabinet!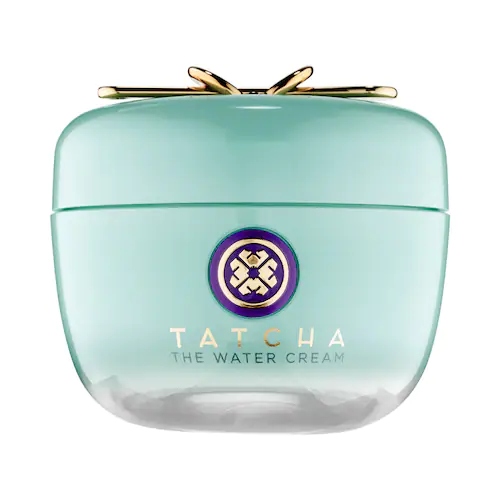 Tatcha The Water Cream Oil-Free Pore Minimizing Moisturizer
Highly-effective botanicals, powerful Japanese nutrients, and a trio of rice, algae, and green tea team up in this water cream to give your skin the hydration, radiance, and love it deserves.