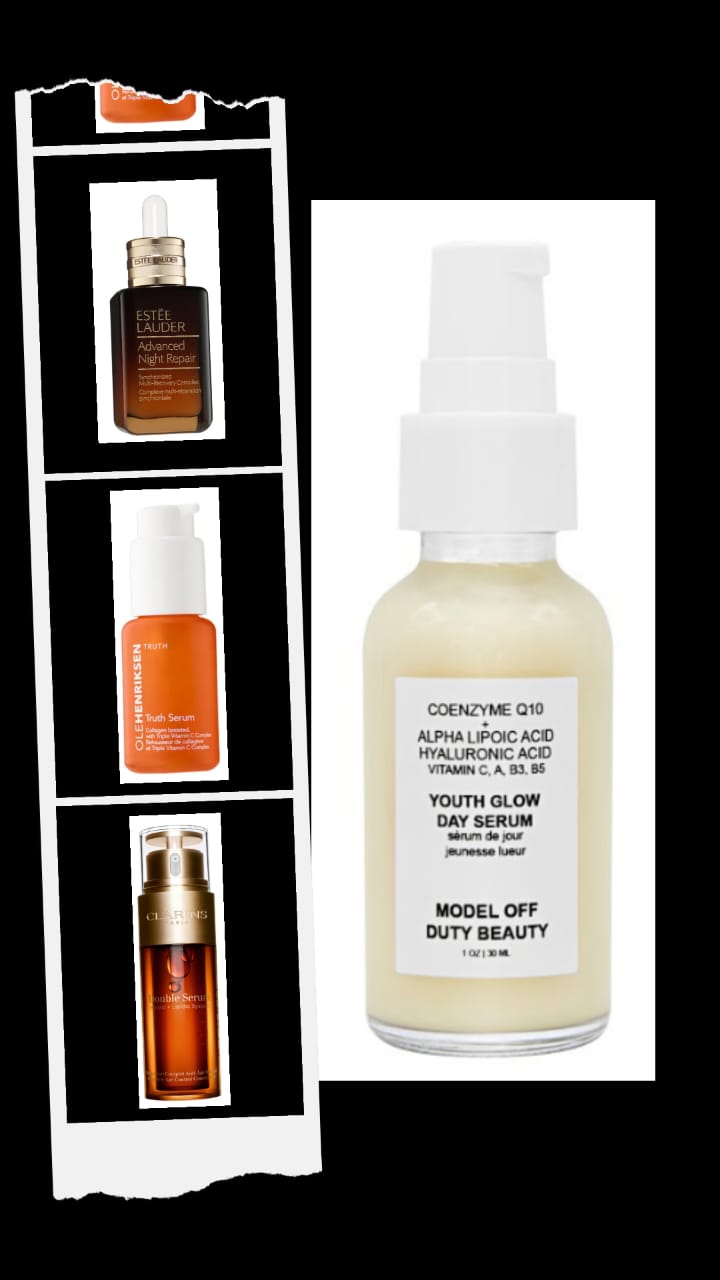 For a skincare routine that works, you need to be sure that you have all the suitable products in your regimen. One such important product is a facial serum. Not too long ago, hydrating facial serums were considered a luxury, it is only after years people have begun to understand, they are a necessity. Your skin demands nourishment and your cleanser and toner may have a few good ingredients, but they are not as concentrated as hydrating facial serums. If you want to achieve skin brightening, anti-aging effects, or any other targeted treatment, you need a serum. But, how to trust facial serums. Well, we understand your confusion, that is precisely why we have curated a list of the top 9 hydrating facial serums that you can trust. All you need to do is scroll.

Model Off Duty Beauty Youth Glow Day Serum
If you are looking for a hydrating facial serum that you can trust, you must go for safer and cleaner products like this one. This Model Off Duty Beauty hydrating facial serum is the best serum for youthful and gorgeous skin. The Youth Glow Day Serum is formulated with all-natural ingredients that are highly potent yet gentle. Pick this for its safe and instant anti-aging effects. However, the best part about this product is it is a face serum for all skin types, because it is 100% safe, clean, and vegan.
Another excellent hydrating facial serum in this list is this night serum by Dr. Barbara Sturm. This hyaluronic acid-infused hydrating facial serum is as effective as it claims. It is filled with the power to offer an overnight revival of your skin. This is a fantastic pick to reduce any signs of aging. Plus, it is a lightweight and safe face serum for all skin types.
Estee Lauder Advanced Night Repair Synchronized Multi-Recovery Complex Serum
The Advanced Night Repair Synchronized Multi-Recovery Complex Serum is another serum you can definitely trust. Add this serum into your regimen if you want an extremely potent face serum to heal, protect, and rejuvenate your skin. It is a face serum for all skin types that is extraordinarily comprehensive and quick-penetrating.
Drunk Elephant T.L.C. Framboos™ Glycolic Resurfacing Night Serum
This is another overnight hydrating facial serum by Drunk Elephant that works to eliminate any dead and dull skin. Pick this to enhance your complexion in just one night. Plus, it also improves your skin tone and the overall texture of your skin. In fact, this serum also has the power to improve the look of enlarged pores. Also, it is safe for all skin types.
Model Off Duty Beauty Ceramide Super Flawless Serum
The Ceramide Super Flawless Serum by Model Off Duty Beauty is seriously a game-changing product you can add to your daily regimen. With the skin-loving nourishment of 100% natural ceramide, this serum is all you need for younger, brighter, and glowing skin. Not only that, this clean beauty serum also has the powers of vitamin C and hyaluronic acid. With the perfect blend of potent ingredients, this serum is definitely trustworthy.
This vitamin C-filled serum by Olehenriksen is one effective anti-aging serum. You want this into your daily regimen to improve your complexion while firming your skin. This serum is equipped to improve the collagen content of your skin which eliminates any wrinkles. Also, it works to provide all-day hydration.
Tata Harper Resurfacing AHA + BHA Serum
If are looking for an AHA/BHA infused product, this hydrating facial serum is the perfect pick. You need this serum for youthfully bright skin. Pick this to improve the overall skin texture while helping you get rid of any dead skin or dullness. Plus, this serum also delivers the nutrition of vitamin C and is suitable for all skin types.
Biossance Squalane + 10% Vitamin C Dark Spot Serum
This vitamin C + squalane face serum by Biossance is your pick when you need a product to get rid of any darkening or spots. This is one of the most trustworthy rejuvenating serums out there. Plus, it is safe for all skin types.
This top selling serum is filled with anti-aging properties, to eliminate multiple signs of aging. Safe for all skin types, this serum delivers the goodness of natural turmeric, teasel extract, organic green banana, red jania, and genuine goji berries. It is as good as a serum can get.
Up Next: 7 hydrating face moisturizers our beauty editors are obsessed with