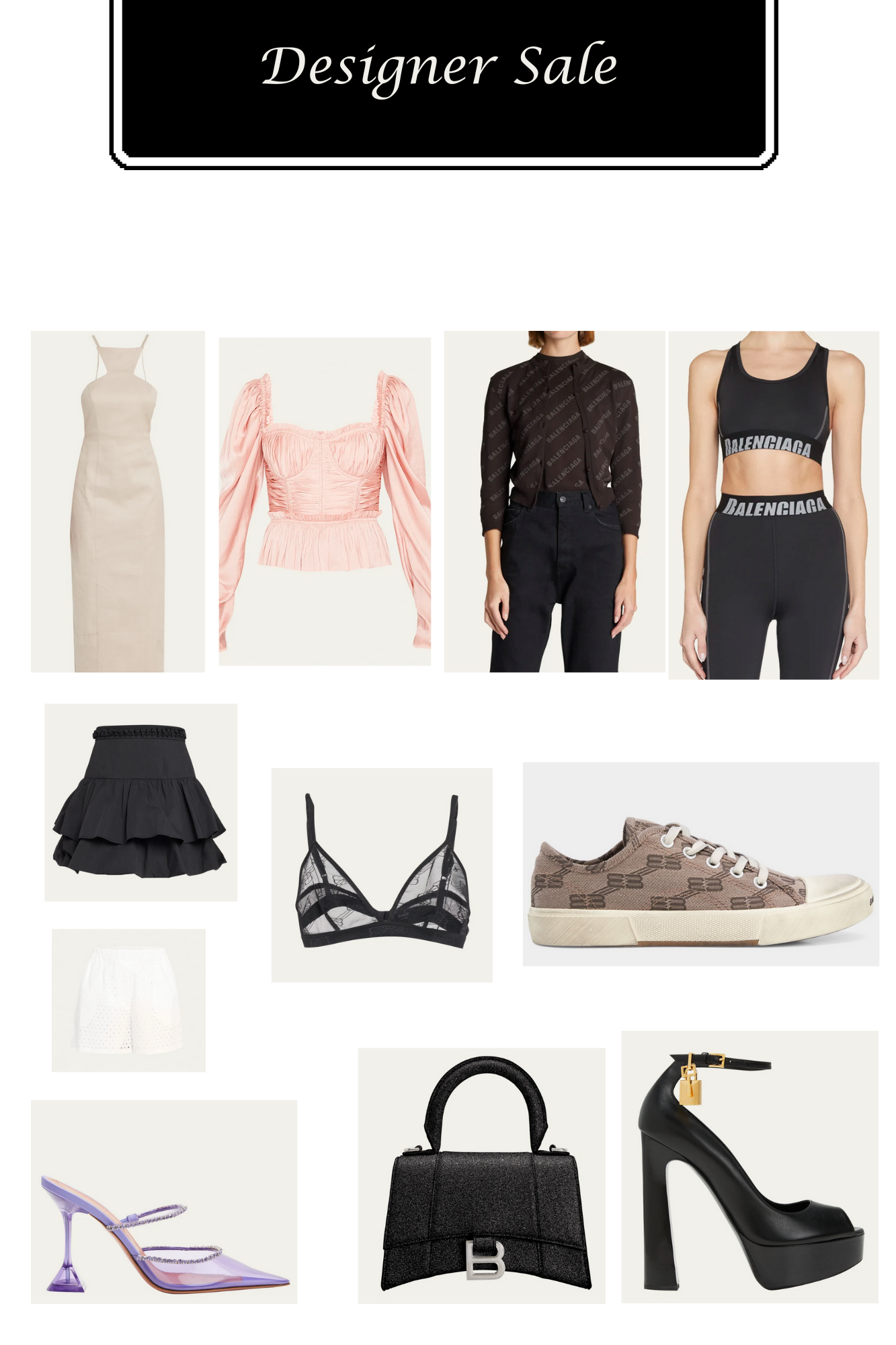 Fashion enthusiasts, prepare to be enchanted by the allure of designer delights! Bergdorf Goodman, the epitome of luxury and sophistication, has opened its doors to an extraordinary designer sale, presenting you with an unparalleled opportunity to curate timeless pieces for a chic wardrobe. Imagine being adorned with the crème de la crème of fashion, meticulously handpicked to complement your discerning taste – it's a vision that sends shivers of excitement down our stylish spines.
While sartorial dreams often come with a budgetary conundrum, fear not, for we have delightful news to share! The discounts on luxury items at Bergdorf Goodman will make your fashion-loving heart skip a beat. When it comes to quality, Bergdorf Goodman never compromises. Their opulent collections span a wide spectrum of elegance and allure, leaving no room for anything less than perfection. The range of collection is so extensive that you might feel a little overwhelmed. Allow us to be your fashionable guides through this mega sale. With an eye for exquisite details, we've curated a selection of 21 most sort after pieces that you would wear for a long time and are worth the investment.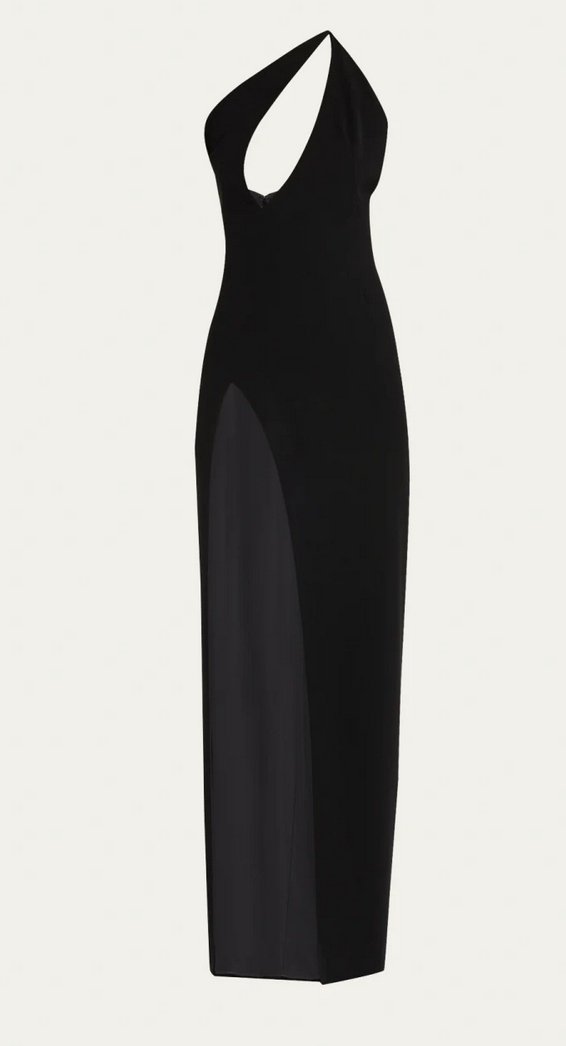 One-Shoulder Cut-Out Crepe Maxi Dress($1,850.00) $832.00
This black crepe dress designed with a cut-out bodice, a thigh-high slit, and a one-shoulder neckline is the perfect chic look for an evening event.
2. Rhode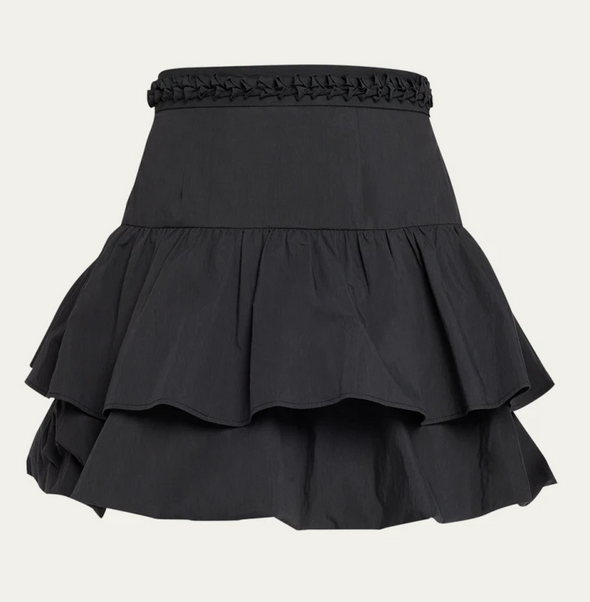 Elinor Tiered Mini Flounce Skirt($325.00) $130.00
This lightweight mini skirt has flouncy tiers and a trendy high-rise, A-line silhouette with an origami waist detail.
3. Proenza Schouler White Label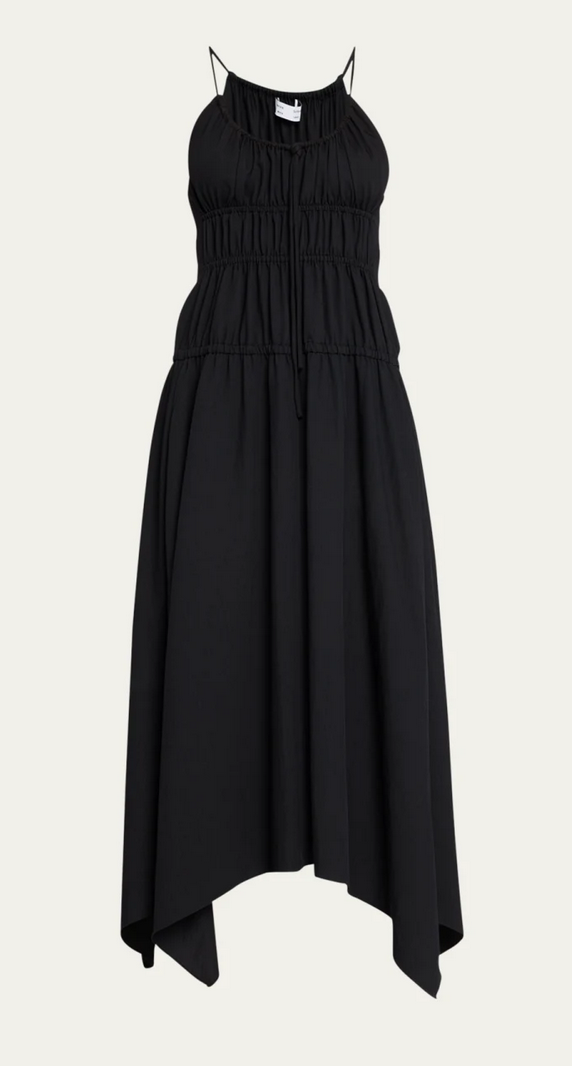 Drapey Suiting Ruched Midi Dress($495.00) $123.00
This White Label midi sleeveless dress features a ruched bodice with a scoop neckline and a fit-and-flare silhouette. The sleepover nature of this dress gives this a comfortable free-style look.
4. Balenciaga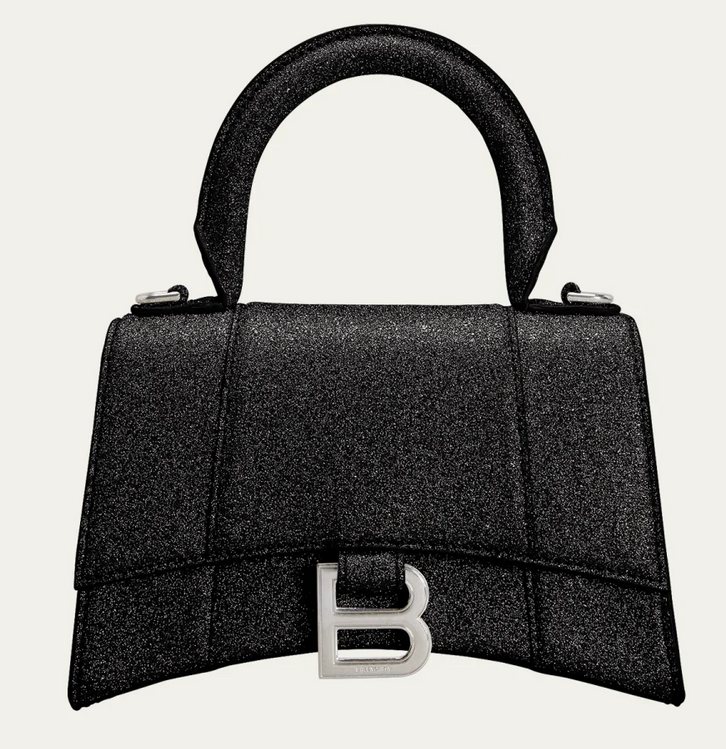 Hourglass XS Glitter Top-Handle Bag($2,400.00) $1,200.00
Made from glitter faux leather and fabric and designed with rolled top handle this bag can be held by the top handles or worn as a shoulder one. The detachable cris cross straps and magnetic closure make it easy to carry the bag hassle free.
5. Balenciaga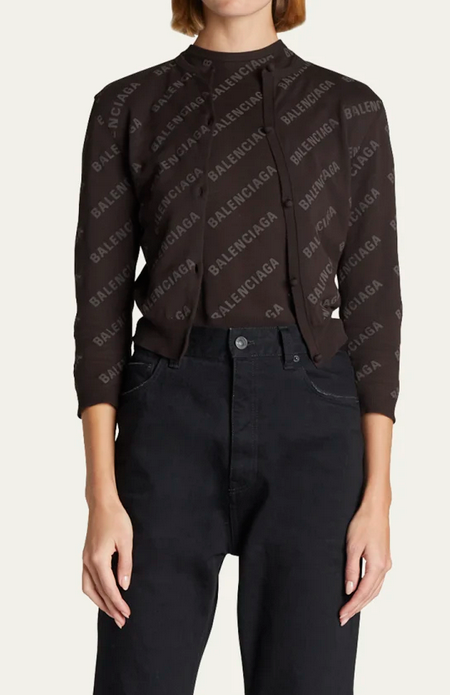 Logo Puff-Print Crop Cardigan($1,690.00) $422.00
This puff print crew neckline 3/4th sleeve cardigan is a soft cosy one for your comfort.
6. Balenciaga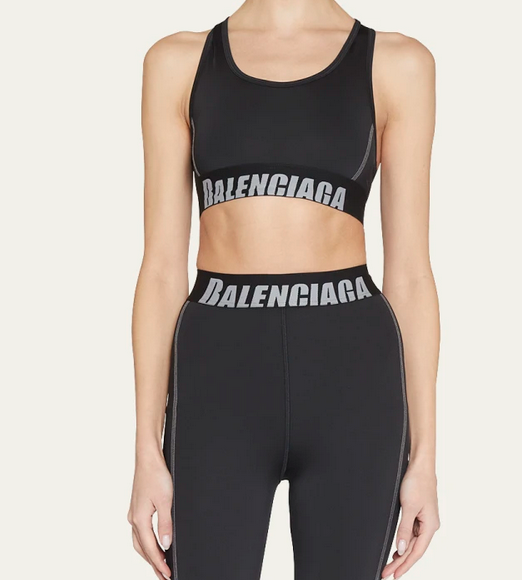 Sporty Spandex Bra($650.00) $162.00
This black spandex bra is just perfect to slay your workout schedule.
7. Versace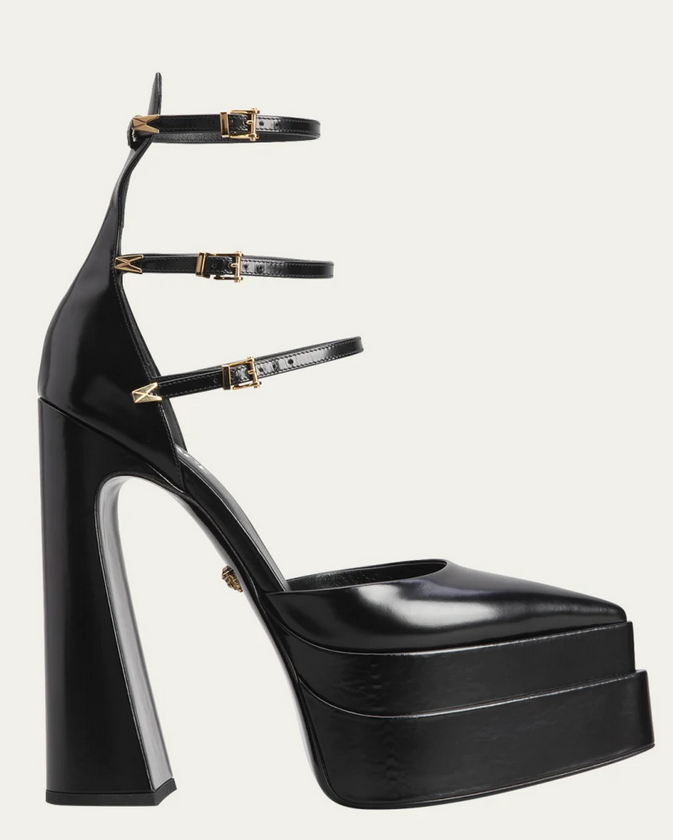 160MM La Medusa Platform Point Toe Mary Jane Patent($1,825.00) $730.00
These pointed-toe block heels with adjustable stripes are perfect for your date night.
8. Balenciaga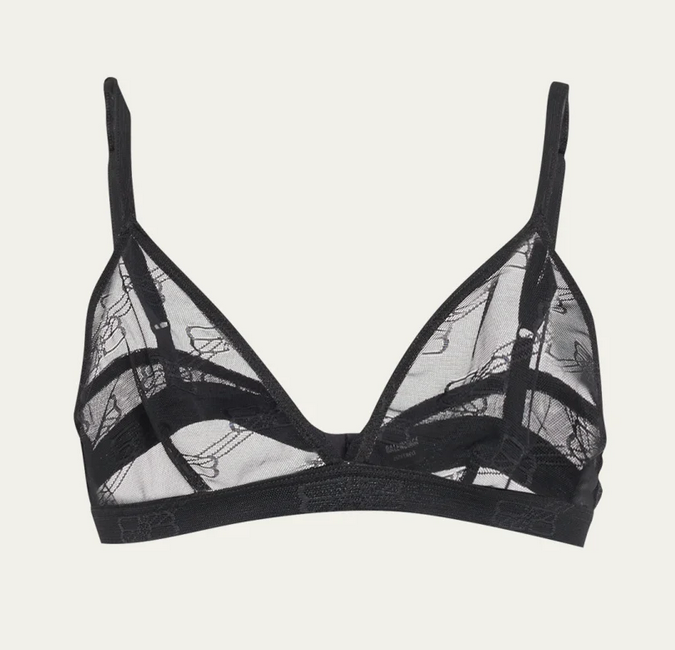 Monogram Tulle Bra($549.60) $275.00
Designed unlined to project a silhouette effect this bra has an adjustable strap and hook-and-eye back closure.
9. Balenciaga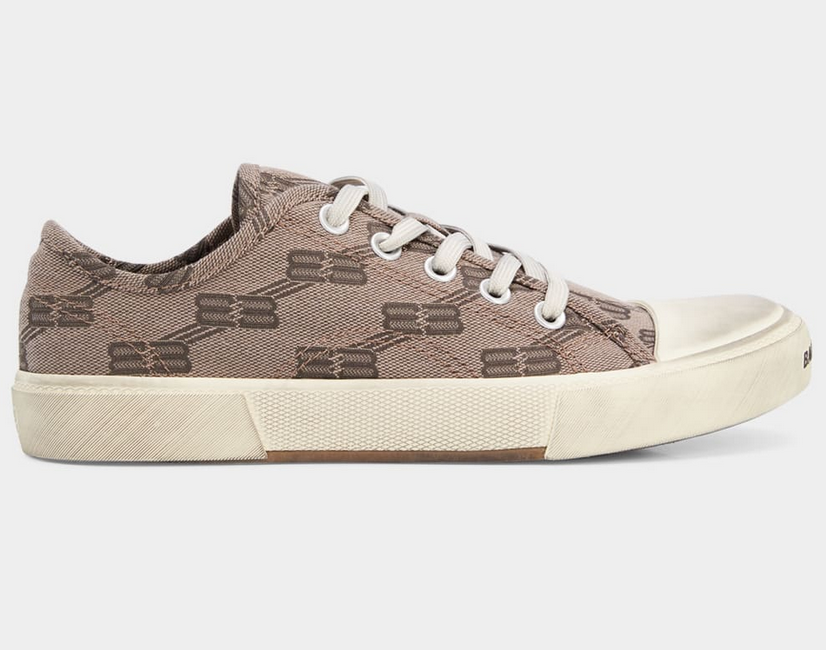 Paris BB Monogram Low-Top Sneakers($750.00) $300.00
These round-toe rubber outsole sneakers are perfect for a quick run to the grocery or your morning walk.
10. Jacquemus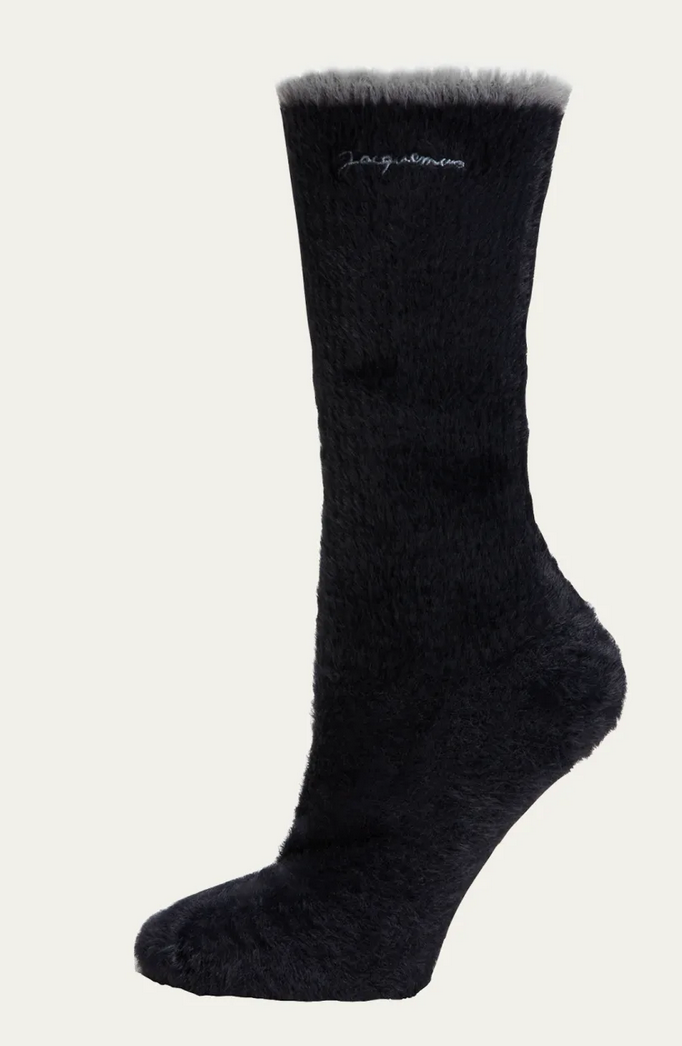 Les Neve Fluffy Logo-Embroidered Socks($120.00) $30.00
These fluffy socks with ribbed cuffs keep your feet warm and prevent them from slipping at the same time.
11. Amina Muaddi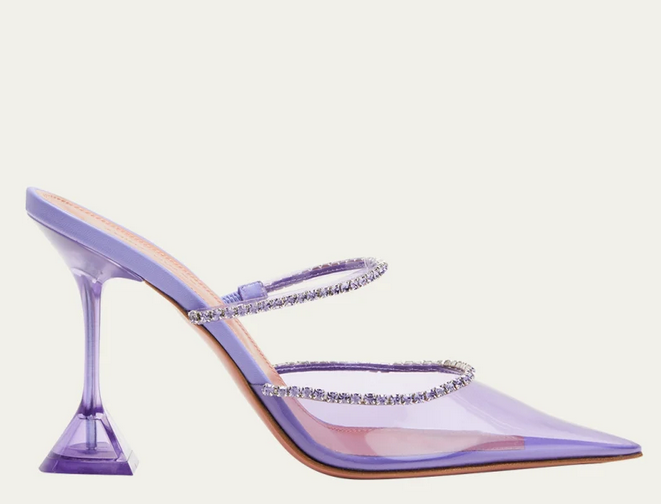 Gilda Crystal Clear Mules($1,090.00) $436.00
This 3.8″ exaggerated pedestal stiletto heel has a clear PVC structure with exclusive crystal embellishments and a pointed toe. This beauty is a must-have for your big day.
12. SIR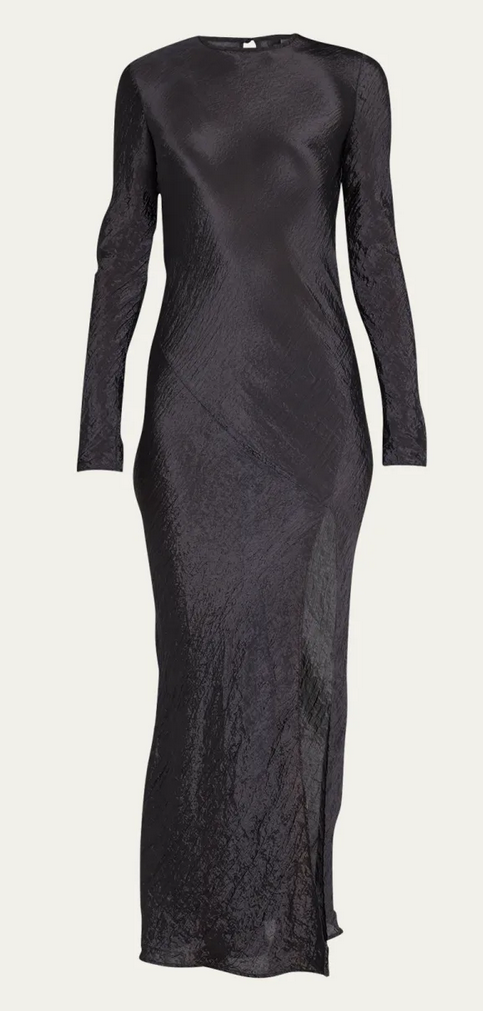 Suri Long Sleeve Crinkle Maxi Dress($480.00) $288.00
This gorgeous black sleepover-natured dress features a thigh-high leg split in a classy crinkled polyester blend. The crew neckline, long sleeves and shift silhouette make a perfect compliment to accentuate your body shape.
13. TOM FORD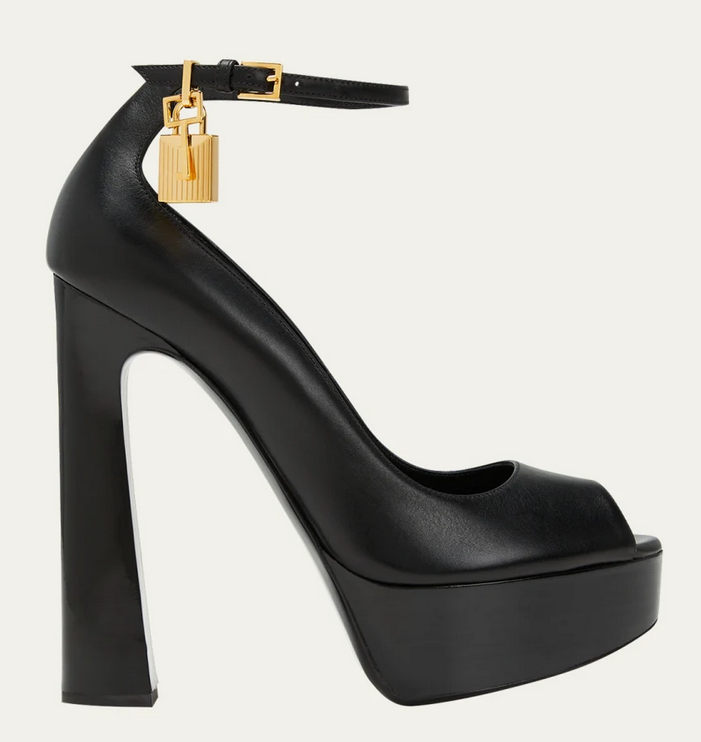 Lock Calfskin Ankle-Strap Pumps($1,950.00) $780.00
Made in Italy these 5.75 in / 145 mm calfskin leather platform pumps have a chic signature hanging padlock and key charm with adjustable ankle straps to provide you comfort to carry.
14. Piece of White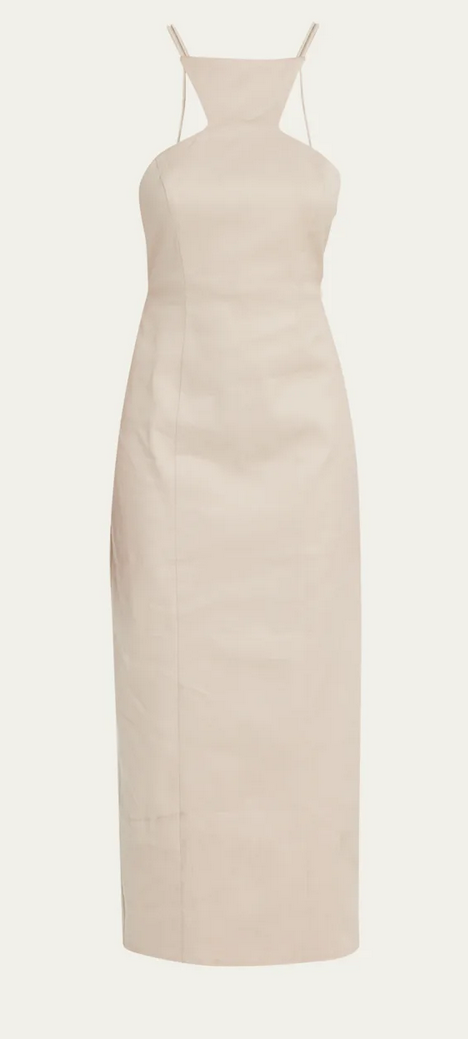 Linda Open Back Midi Dress($715.00) $178.00
This white linen sleeveless dress is a piece of elegance. It features a crisscross open back, a high neckline and hems falling below the kneels that will take your dive personality to the next level.
15. Proenza Schouler White Label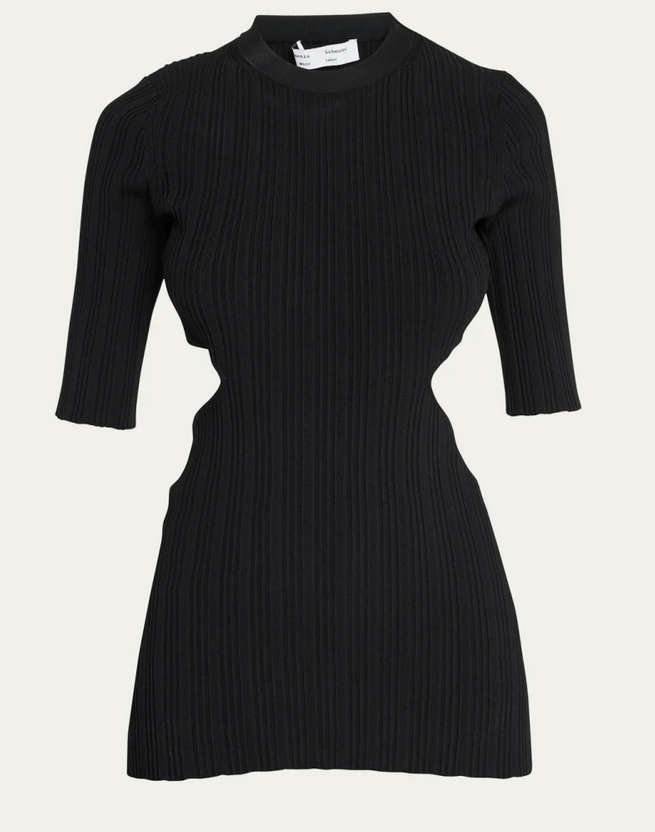 Rib-Knit Cut-Out Sweater($450.00) $112.00
This ribbed-knit sweater has a pullover design with side and back cutouts. The high crew neckline
with three-quarter sleeves holds your body in a fitted manner.
16. Altuzarra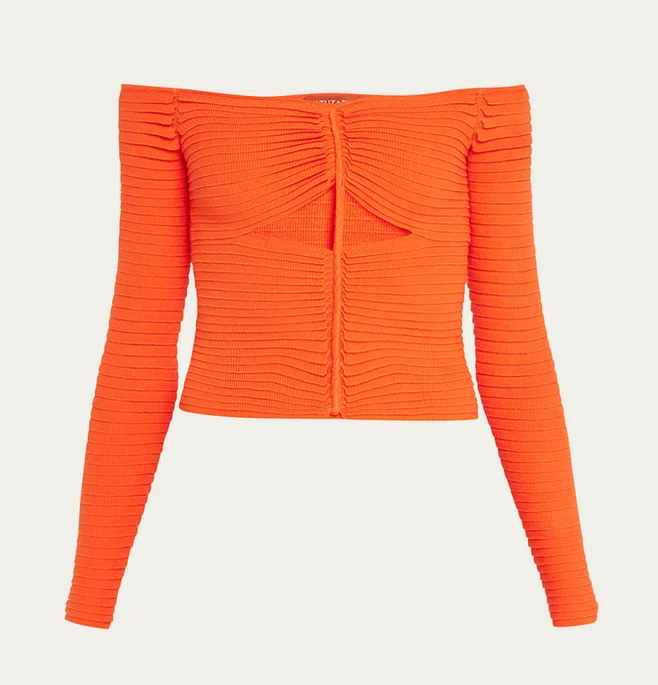 Adan Ribbed Off-shoulder Top with cutout($795.00) $198.00
This long sleeve off-shoulder top has a ribbed finish and a fitted silhouette structure to give a curved projection of your body shape. Will enhance every shape.
17. Kenzo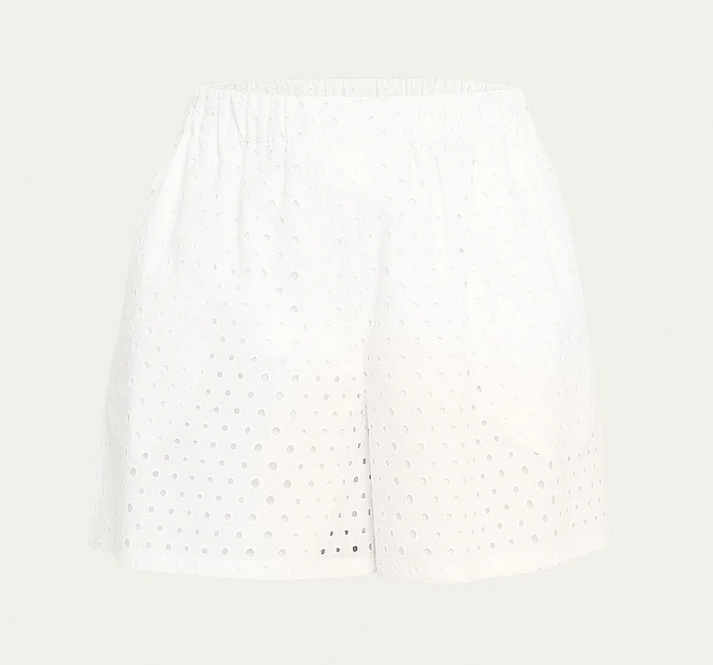 Laser Cut Elastic Shorts($395.00) $98.00
These laser cuts mid-rise shorts with cotton lining are extremely comfortable.
18. Ulla Johnson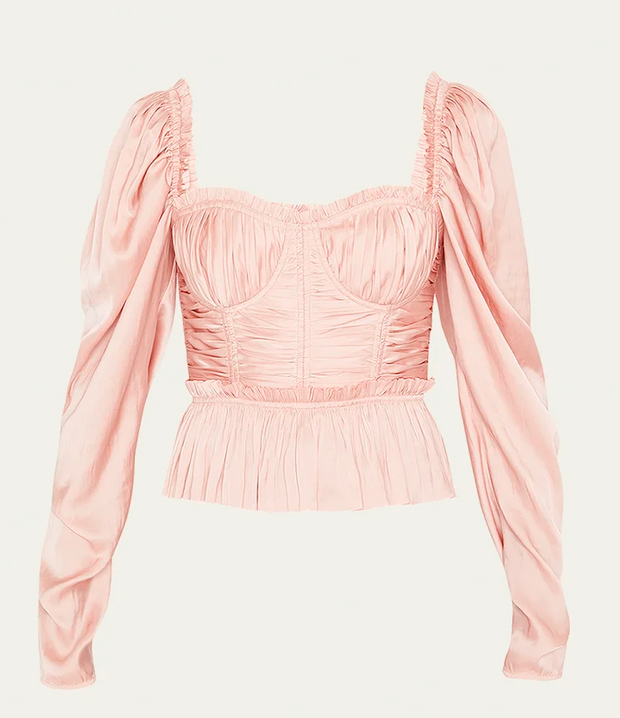 Mia Satin Bustier Peplum Blouse($390.00) $97.00
This pink satin blouse has quite a flirtatious look with a sweetheart neckline with bustier cups and long sleeves.
19. Rohe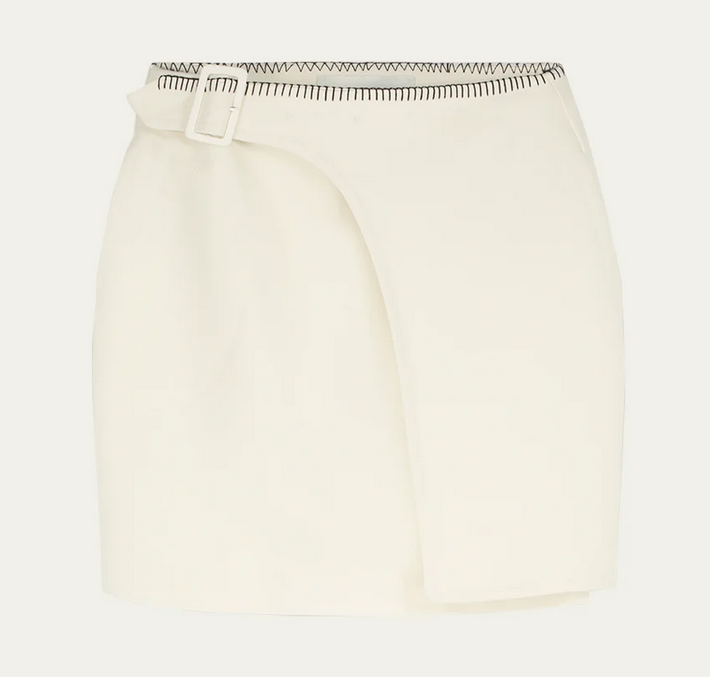 Mini Overlap Skirt($425.00) $106.00
This overlap high rise skirt has buckle and contrast blanket stitching with back patch pockets to mix style and utility together.
20. Loewe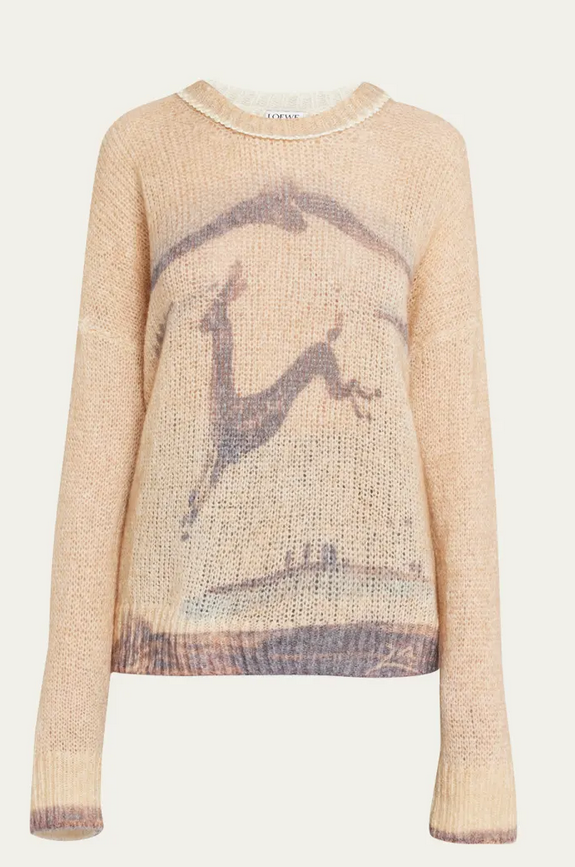 Crewneck Deer Sweater($1,600.00) $480.00
This relaxing pullover sweater with a deer motif dropped shoulders, and long sleeves is such a cosy wear for a lil cool day.
21. Proenza Schouler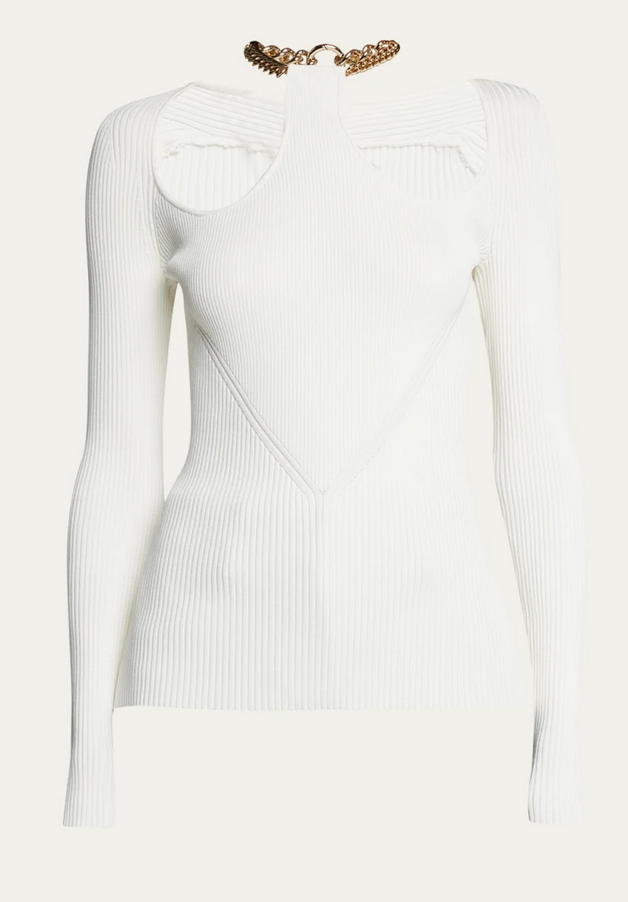 Cutout Viscose Knit Top with Chain Detail($1,290.00) $322.00
This viscose knit top features a knit-designed front cutout and a detailed chain at its halter neckline with long sleeves. The overall appearance of the top is so classy and the discounted price is to die for.