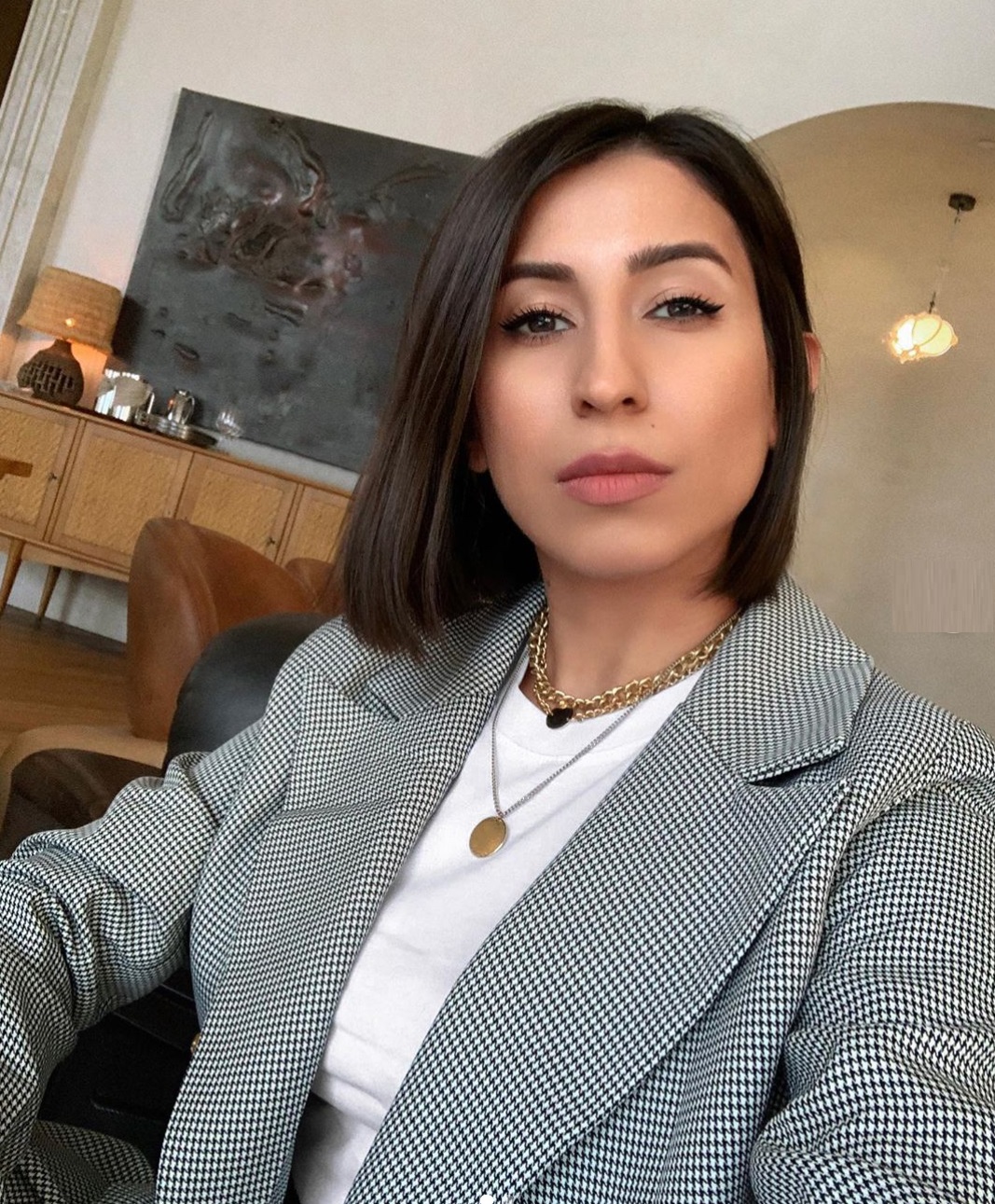 As someone who's blessed with sensitive skin, I have had plenty of first-hand experiences with both good and bad skincare products. I have pretty basic requirements when it comes to skincare; all I need are products that do what they are supposed to do without making my skin angry. However, the sad part is not many products out there ever fulfill this basic set of expectations.
That is precisely why my skincare stash is constantly on rotation; nonetheless, there are some products that have made their permanent spots into my daily routine. One of those favorite products for my sensitive skin has to be the Supreme Even Skin Blue Tansy Face Oil by Model Off Duty Beauty. Read on to find out why I like to call this product my one true love.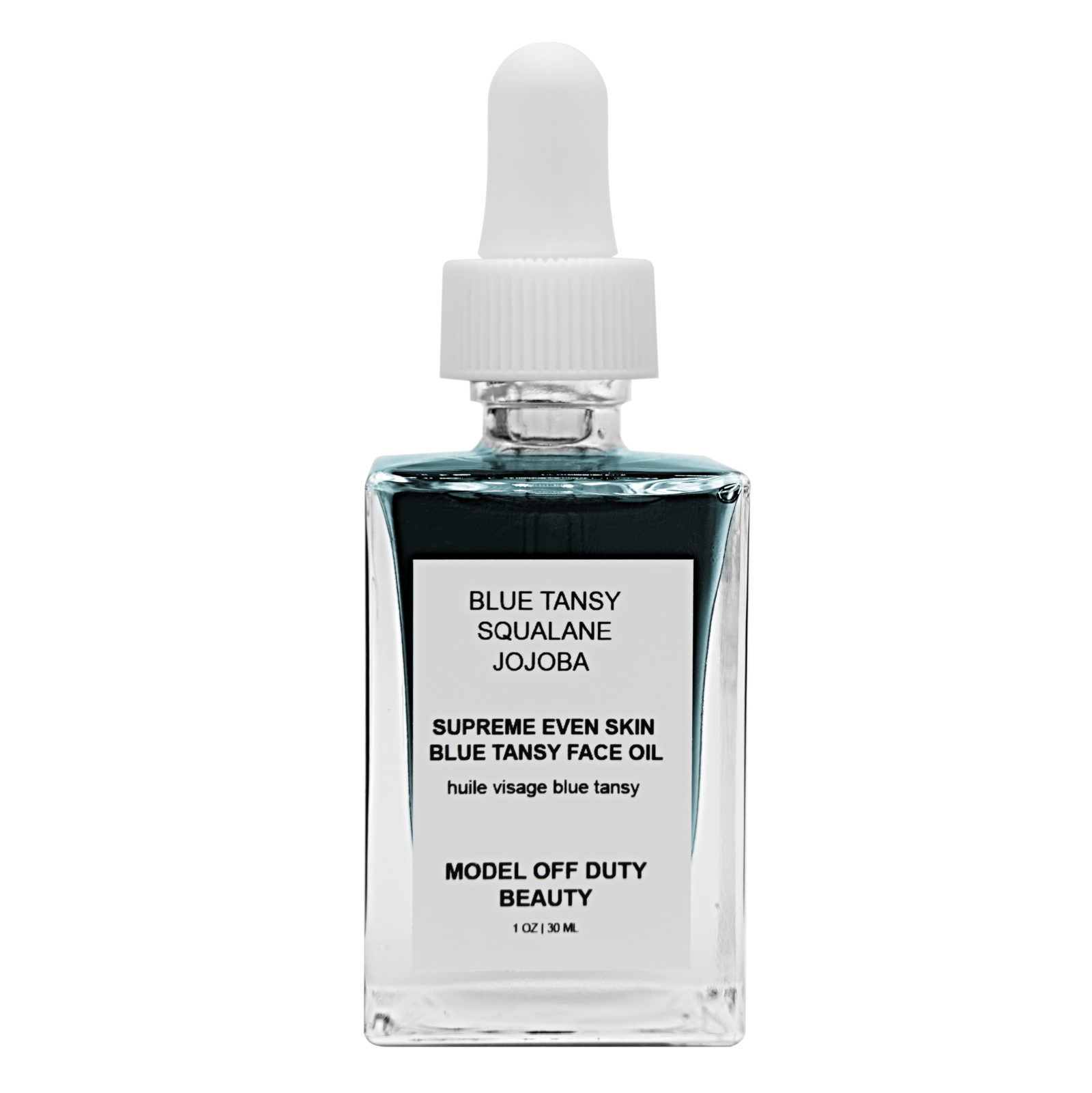 Model Off Duty Beauty Supreme Even Skin Blue Tansy Face Oil
Clearly, when it comes to skincare, I have been that obsessive, overly cautious shopper. However, this clean beauty brand called Model Off Duty Beauty is the most reliable brand I have found. In fact, it's only because of Model Off Duty Beauty; I could trust a bright blue oil. When you have sensitive skin, you'd never pick a brightly colored face oil. That's why I took a while to trust the product. Admittedly, I thoroughly researched the product before incorporating it into my daily routine. Trust me, every review, every little detail, just compelled me to try out this delightful oil for myself and I am so glad I did.
Lightweight & Nourishing
The best part about the blue tansy face oil has to be its brilliantly lightweight texture. Not just that, it's completely non-comedogenic and works without leaving behind any sticky feeling. At the same time, the oil is incredibly nourishing and moisturizing. The first time I actually applied this oil, I fell in love; it definitely has magical mood-shifting powers. It is quick-absorbing and works to soothe my skin as if my skin has found its home.
The greatest part about this oil is that despite its lightweight texture, this oil is filled with lusciousness for my sensitive skin. It soothes, softens, and even nourishes my skin to deliver a visibly brighter and younger complexion.
100% Safe & Wholesome Ingredients
Another reason why I am totally obsessed with this oil is that it is made up of 100% safe ingredients. Every ingredient in this oil is a completely clean, natural, vegan, and non-toxic skincare product. Not just that, it's free from any parabens, toxins, phthalates, or any other synthetics. Plus, it is cruelty-free, and sustainable which makes it super safe for the environment.
Top Ingredients
Clearly, this facial oil is filled with ultra-nourishing ingredients that are extraordinarily calming. Read on for a list of top ingredients the swim within the oil, along with the set of benefits they add to the oil.  
Blue Tansy –Blue tansy is flooded with antioxidants with equips the oil to fix any signs of stress, irritation, as well as any inflammation. Plus, it is safe for anyone with eczema, dermatitis, psoriasis, and rosacea as well.
Squalane – With the powers of squalane, this oil works to instantly balance my oil production. Plus, it worked to deliver a visibly younger, healthier and clearer-looking skin.
Jojoba – Jojoba is an excellent anti-inflammatory agent that works to heal my skin. Filled with the powers of vitamins B and E this oil promotes skin reparation.
Jasmine – Jasmine is another skin-calming anti-aging ingredient. It has the power to treat any signs of age spots without clogging any pores.